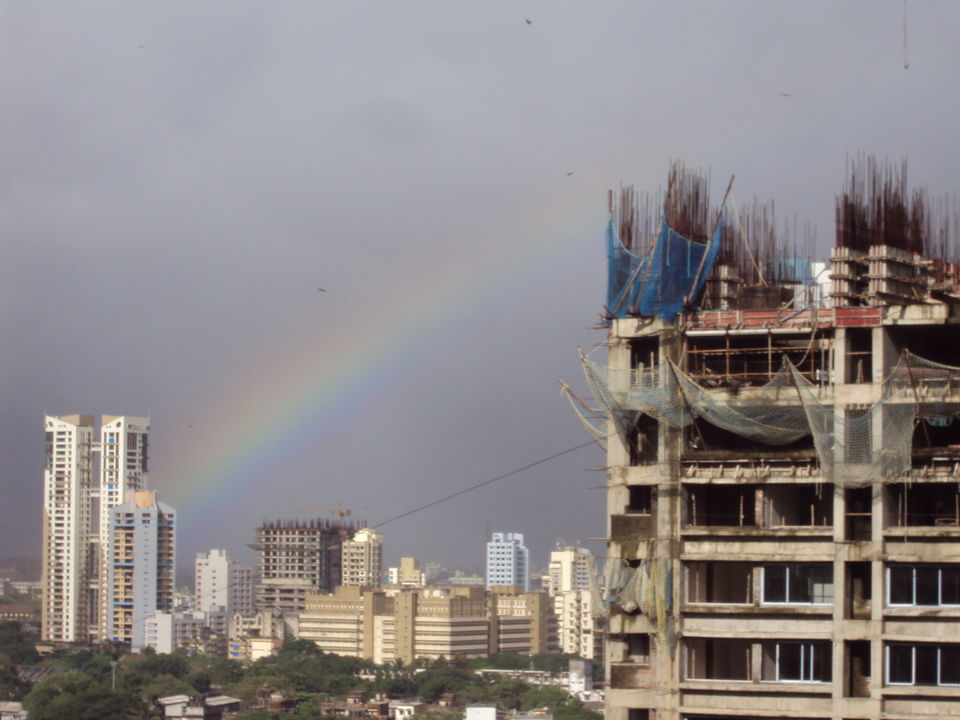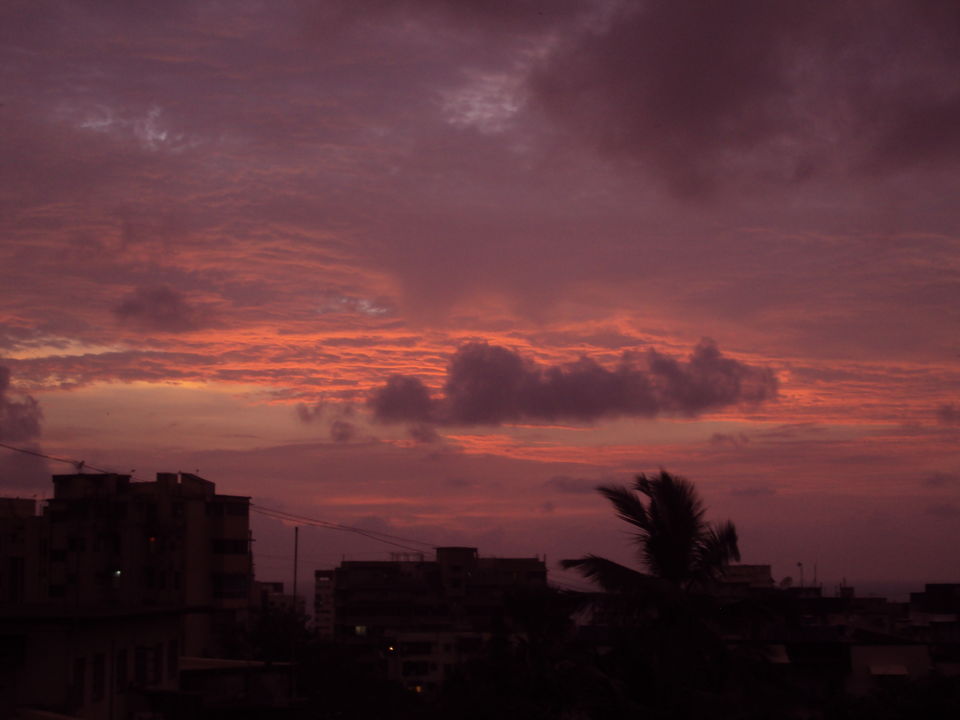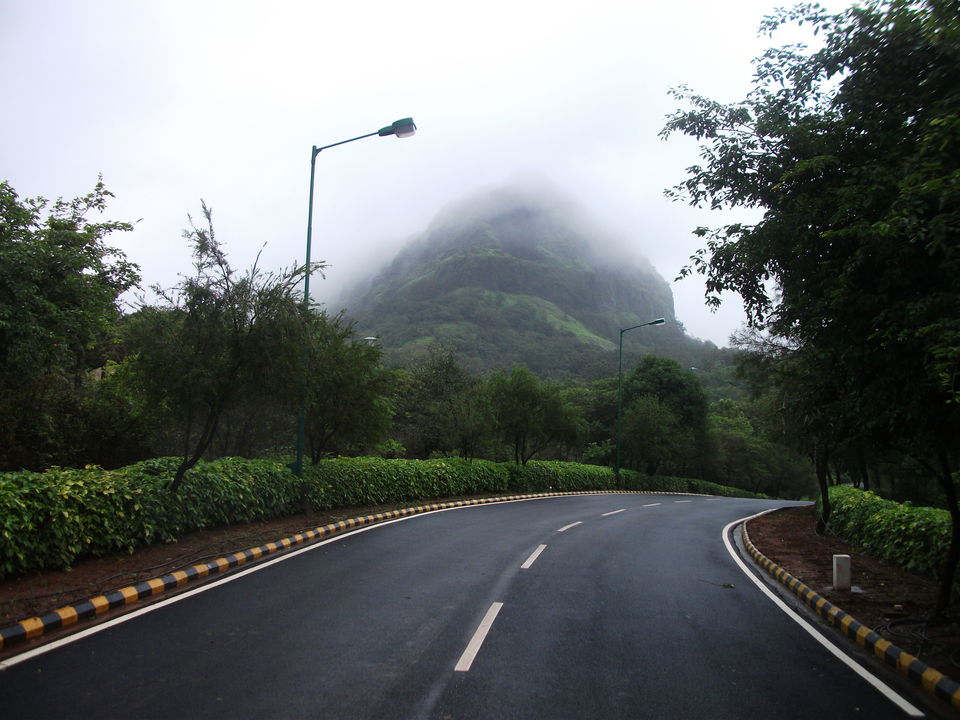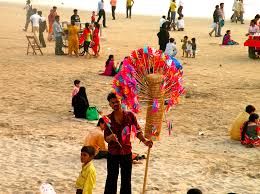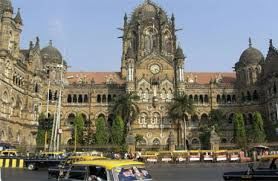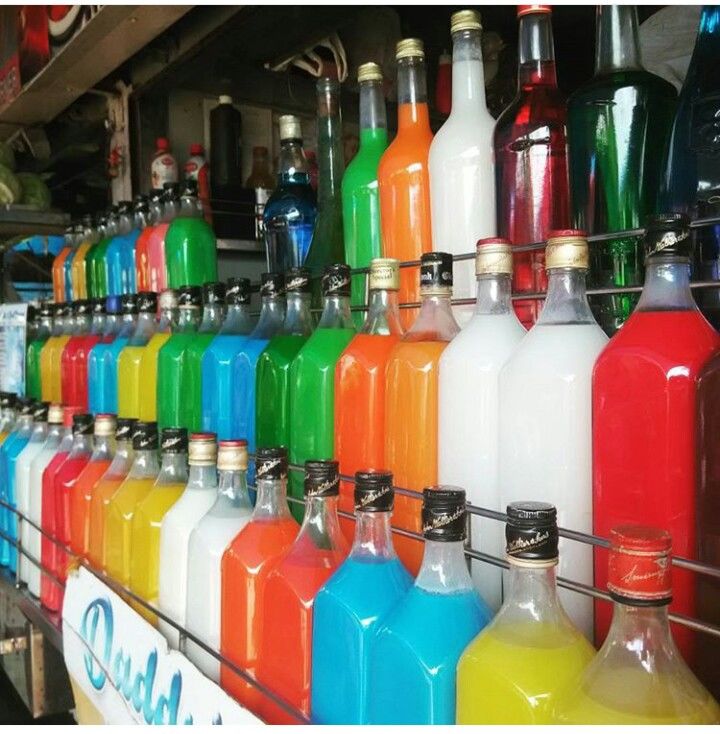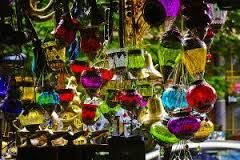 "More dreams are realized and extinguished in Bombay than any other place in India."
Bombay is not just a place: it's a feeling of being part of a city that never sleeps; a feeling of belonging to a place where Bollywood happens; the financial capital of India; the feeling of being part of so many cultures all at once yet remaining your identity: Bombay is an experience, an experience of a lifetime. 
Here's what I learnt about the place:
1. Rains: Mumbaikars love the rain. The Bombay ki baarish remains well discussed topic. Being from North India, I was flabbergasted by the extent of rains. It used to rain 24*7 there and still there was no water stagnant on the roads. Each and every person used to be on time for their offices or schools.
2. Street Food: Pao Bhaji, Wada Pao, Bhelpuri, Sev Puri, Sandwiches or Bachelorr's ke milkshakes. They have it all. And well extremely lip smacking.
3. Local is a lifeline: What Metro is to Delhi, the local is to Bombay. And you meet all sorts of people in a local. The metro with it's air conditioned compartments is great but the local has it's own feel. It just stops for a few hours at the wee hours of the night. There are also a set of unsaid rules followed in the local like the 'Fourth Seat' etc. (contact a Mumbaikar for more details)
4. This city never sleeps like literally.
5. I have never met a person from Mumbai who likes Delhi or vice versa. The search continues...
6. Land: You realize the paucity of space by coming to Bombay. It is extremely difficult to look for an accommodation. Either the prices are likely to burn a hole in your pocket or you just won't find a place.
7. The names of the areas: Coming from the Northern part of India the names were hilarious and fascinated me: Virar, Borivilli, Byculla, Santa Cruz, Wadala, Malad. (Notice the pronunciation difference in the three languages in the local ) 
8. The People: Extremely simple and straightforward. If a person is unable to help you , he/she wouldn't mince words and just say a plain no. On the other hand, you find people who are willing to spend more than an hour trying to make sure that you get the directions.
9. SoBo: South Bombay. This is where the poshest estates and commercial houses of India are located. This happens to be a mix of Connaught Place( for it's organized architecture) and Chandani Chowk (for it's old city feel). 
10. Sea: If you are in Bombay you are surrounded by the sea on 3 sides. That's like a lot of sea for a person coming from a land locked place. However, the sea is the source of all happiness for all the denizens of Bombay. Be it Bandra Bandstand or Marine Drive or Juhu: the places remain flooded with people. 
Places To see: The best way to go around Bombay is to take a bus tour. Affordable and convenient. It takes you around the major places: Gateway of India, Juhu Beach, Marine Drive, Boot House and Hanging Gardens. The guide will also familiarize you with the houses of all the biggie- wiggies in Bollywood and the other important personalities. It proved to be a boon for us as whenever we tried venturing into the city on our own, we would get lost.
Mumbai University, Haji Ali Dargah and Naval Dockyard too are places that can be visited.
Places to Shop: Mumbai is a shopper's paradise. From the top international brands to the trendiest local shops you have a huge variety to chose from. The usual stops for shoppers include: Crawford Market,  Colaba Causeway, Linking Road, Fashion Street etc.
Events not to miss: Ganesh Chaturthi and Kala Ghoda Festival which happens mostly in the month of February.
Weekend getaways: Pune- The Mumbai Pune Expressway (officially known as the Yashwantrao Chavan Mumbai Pune Expressway) has reduced the time between Mumbai and Pune to 2 hours. The Expressway is one of my favorites when it come to scenic beauty. 
Lonavla and Khandala: It is a must go place for anyone visiting Mumbai. An absolutely spectacular to enjoy, it is famous for it's chiki (hard peanut candy)
Aamby Valley: Aamby Valley City is a township developed by the Sahara India Pariwar in Pune district in the Indian state of Maharashtra. It is a tranquil place where one should go for a detox, maybe.
Hazur Sahib Nanded: Nanded is a city on the other end of Maharashtra, located at a distance of around 600 kilometers. It is one of the five sikh takhts.  It is located on the banks of the River Godavari. The structure is built at the place of death of Guru Gobind Singh. The inner room of the gurdwara is called the Angitha Sahib and is built over the place where Guru Gobind Singh was cremated. A must for anyone interested in Sikhism.
For me, Bombay/ Mumbai isn't about visiting the touristy places or eating the best of the cuisines. It is the architecture of the city: a mix of English, French and Portuguese; it is just the experience of having chai at Marine Drive; or maybe just walking past the Flora Fountain. It isn't the large things that matter here: it is just the rhythm and soul of the city that makes you fall in love with it despite of the fact that you may not have a big house to live in or even if you have to travel for hours to reach your place.  
Photo Credits: Google Images, Neha Chaturvedi and Gayatri Shekhar.