When it comes to visiting the #DeutchLand, most of the people will suggest you visit during #OctoberFest or during #ChristmasMarket season.Unfortunately, i planned in such a hurry that my travel dates sit exactly on the calendar in between these events. I was kind of worried if this trip is not going to be as good as I was expecting :( Let's find out together how it went ;)
Germany offers so many things to see and experience, especially Munich is one of the places where every individual will find his happy place. Therefore I decided to pick this place adding a new page in my travel book.
So many places to see in Munich alone, but as I had limited days so I pick below top 6:
1.BMW Welt and Museum: Doesn't matter you are an auto bug or not, this place will make you one :) With exclusive models of cars and super bikes to see and experience, along with a brief preview of BMW history.
You can see hybrid BMW-i8 up and close, one of the best in its segment. I also checked out other amazing cars such as Rolls Roys, Mini, BMW M5 etc. you should not miss the dynamic formation too. (please see the video above)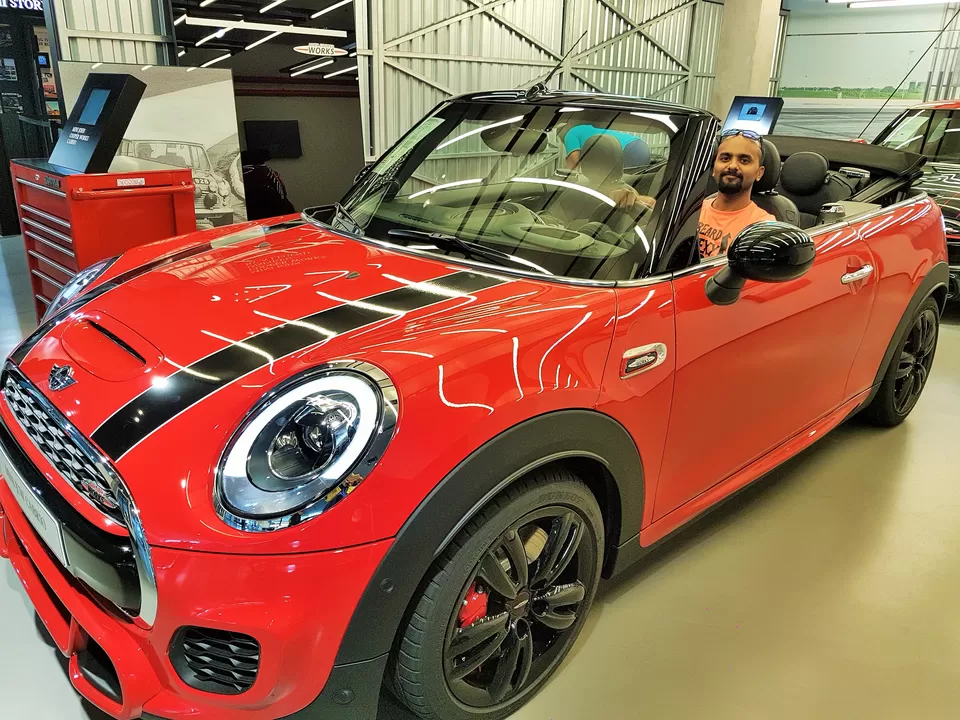 After seeing all the awesomeness of 4 wheels, I moved to the next segment which is full of thrilling 2 wheeler. I could also see the BMW310R which is an upcoming 300CC bike going to be manufactured in India soon.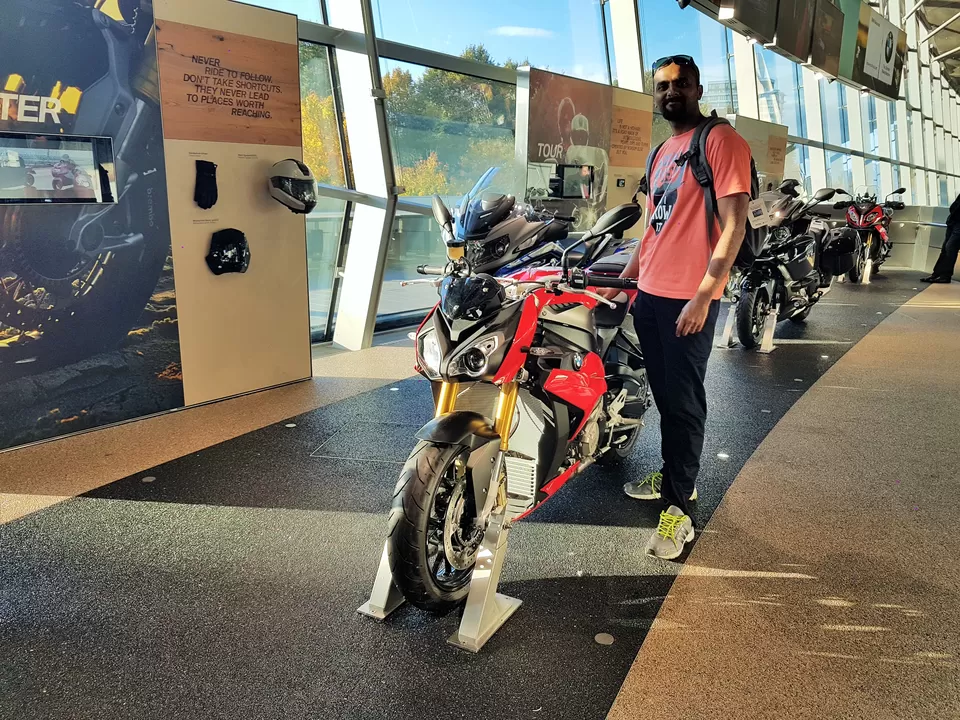 2.Olympia Park: The history brings a lot of things for this awesome venue with the unfortunate event in the past, but now this place has moved on to offer a magical view along with the lake and greenery. you will see a lot of people enjoy with their families on any other day :)
It was getting cold as the sun was almost set but still I didn't feel like going back to the hotel. The green pathways were full of people jogging in the park. Along the lakeside, few kids were playing and feeding the Ducks. This park was spread for miles and miles so I decided to skip the rest of the park :D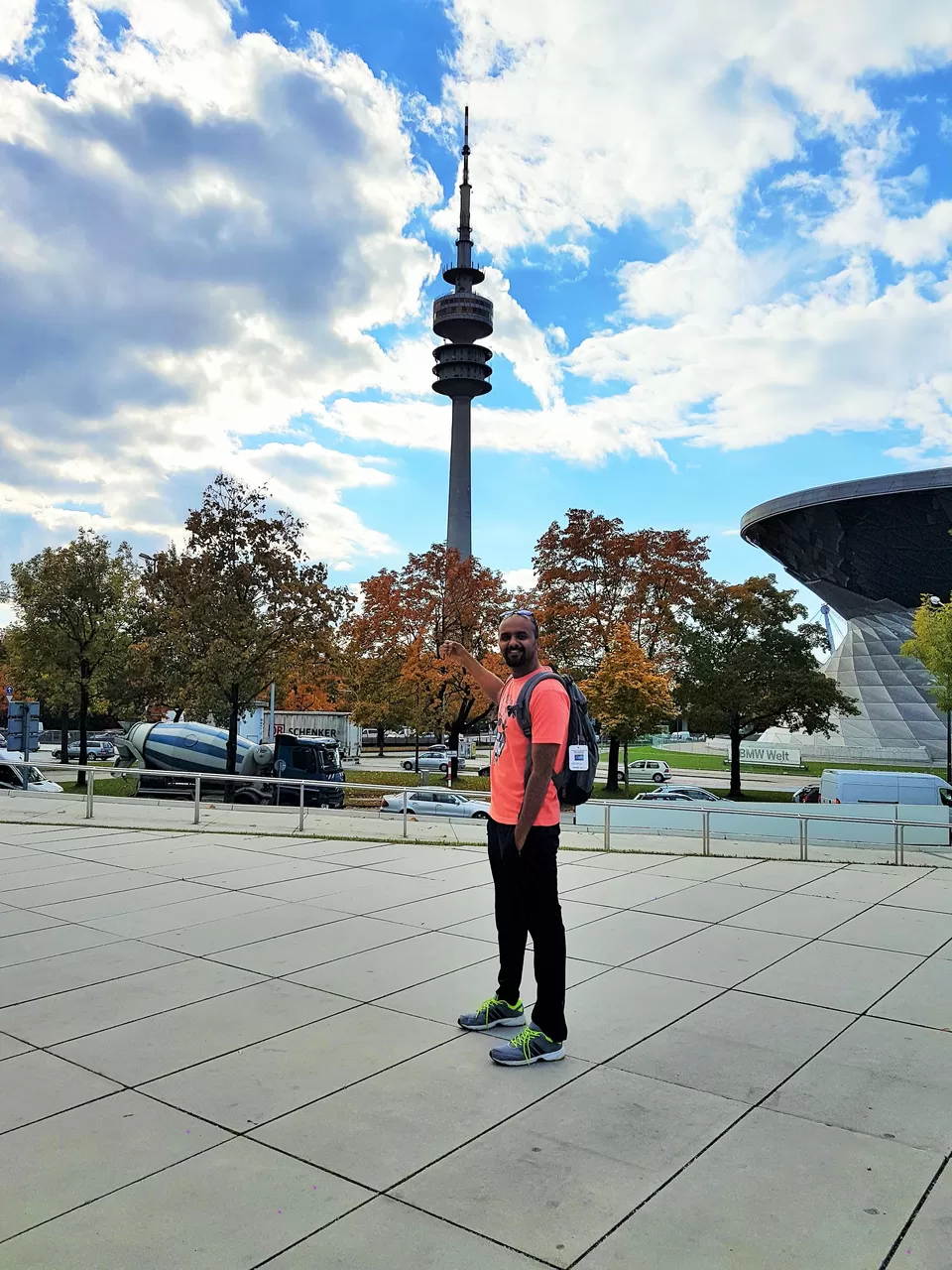 3.Neuschwanstein castle: If you not mind blown by the road trip the castle though Mountains and Countryside roads, then the beauty of castle will charm your heart away <3. Not to mention the fact that even Disney was inspired by this castle.
You need minimum 8-9 hours for visiting the castle including 2-hour drive to the castle.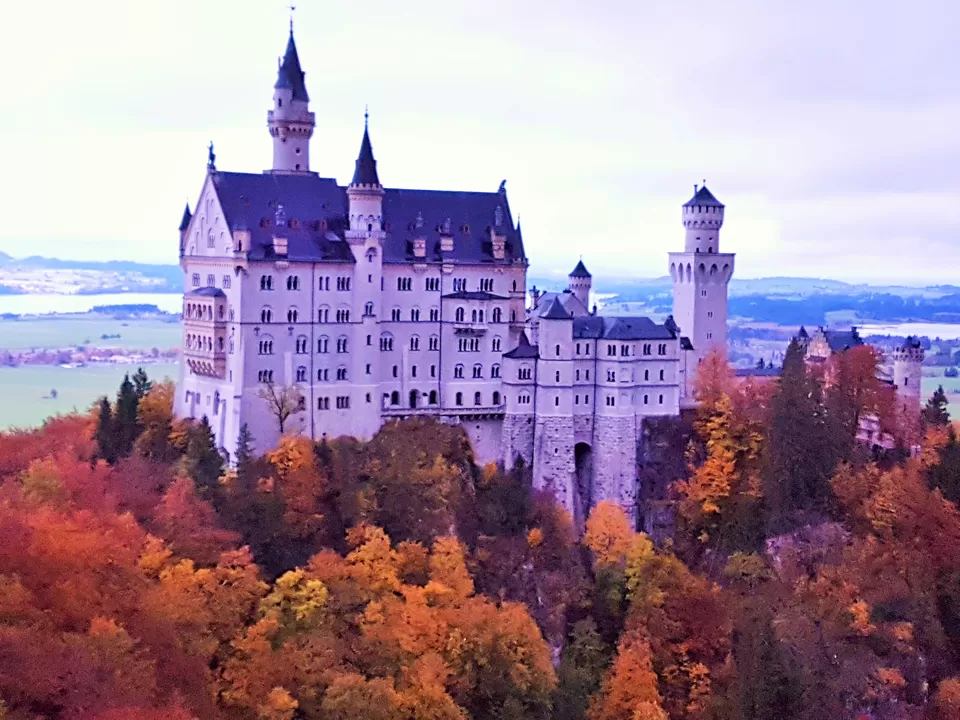 Another thing to keep in mind, to book the tickets in advance by the online facility to avoid standing in the long queues. There is enough paid car parking facility too.
You can carry the backpacks and camera inside the castle too, but the main view of the castle can be captured from the Queen Bridge which is around 100meters walk able distance from the main entry of the castle.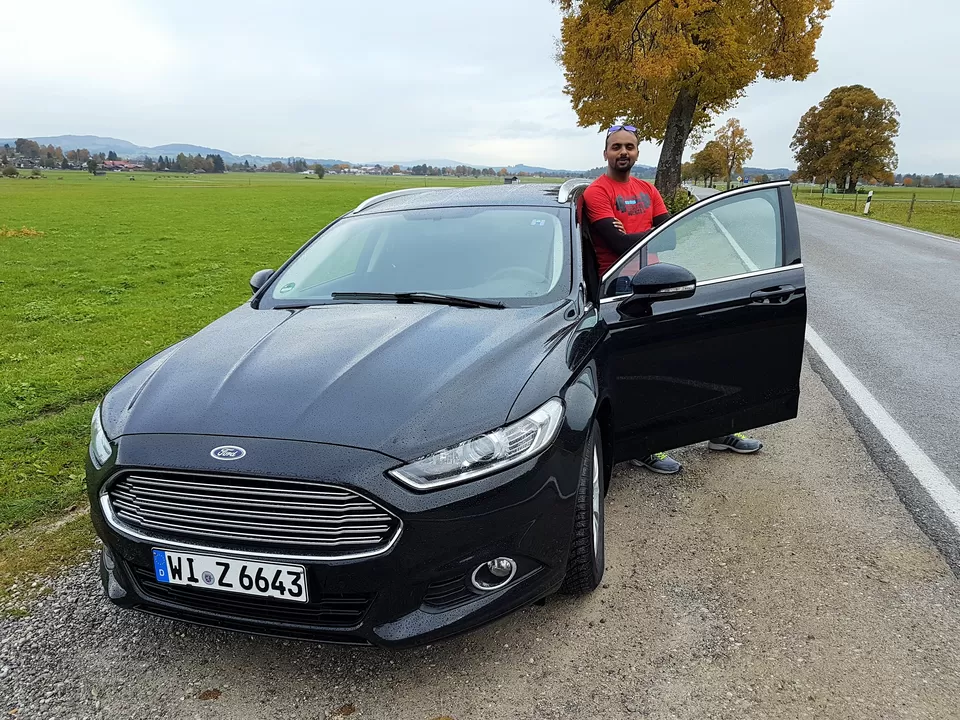 4.Allianz Arena: If you Love football (well who doesn't?), then this place needs a mandatory visit ;)
Just to mind the fact that directions given by GPS was not pretty accurate and I spent another gallon of fuel around the parking lots :D It was free car parking too :)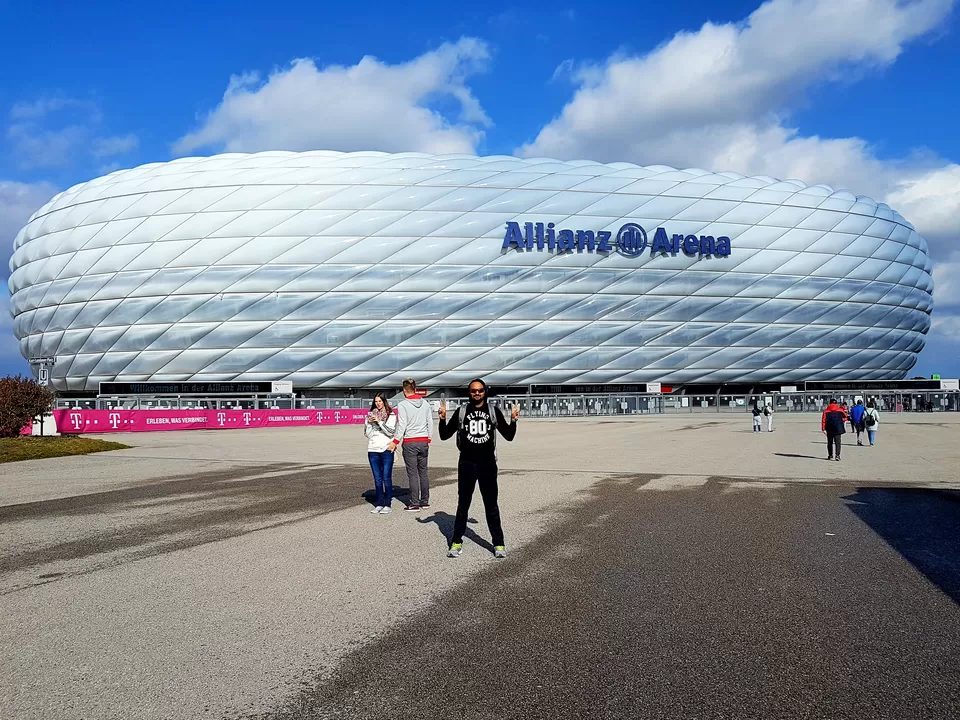 5.Nymphenburg palace: The palace is so well maintained with wide park is perfect place to hang out on a weekend evening :)
The place is very much in the city and I felt so happy to see free parking too LOL :)
The only reason I keep mentioning about car parking as its very costly to park the cars in most of the hotels or inside the city. It could range from 18-24euros per day.
6.English Garden: If you feel like getting lost in nature, then there is no place on earth better than this :) A vast land of green patch withing the city, you can enjoy the walk along the riverside within the garden or just can sit and enjoy chilled beer ;)
The park is almost in the heart of the city, so its very easy to go by walk or hopping through few subway stations.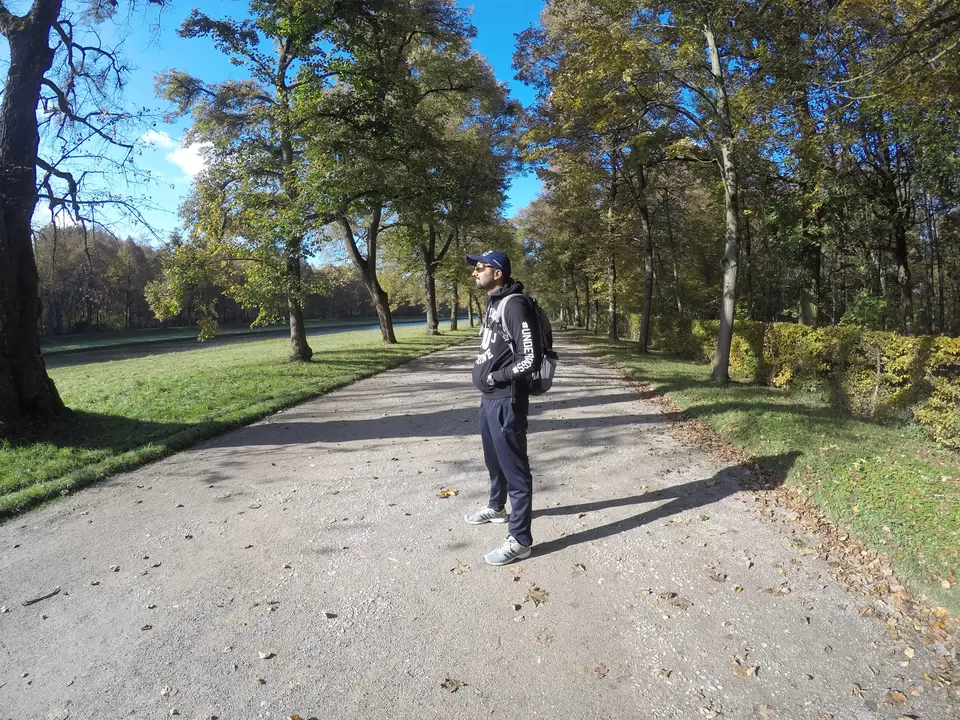 You can also see the surfing in one of the section in the park where a good flow of river water makes surfing quite a fun for the spectators too.
So what are you waiting for? Plan for #Germany #Munich to experience it all :D
About Me:
By profession i am an Engineer, by passion i am Wanderer :)
I love travelling and capturing the memories in Photos. I enjoy the road trips and biking to explore new places and meet new people.
Being #SocialMediaAddict , So i #usually #Instagram #those #moments :)
https://instagram.com/kapilricky
Or #tweet #away selected pics too :)
https://twitter.com/kapilricky
Sometime i create a small video too on my YouTube channel.