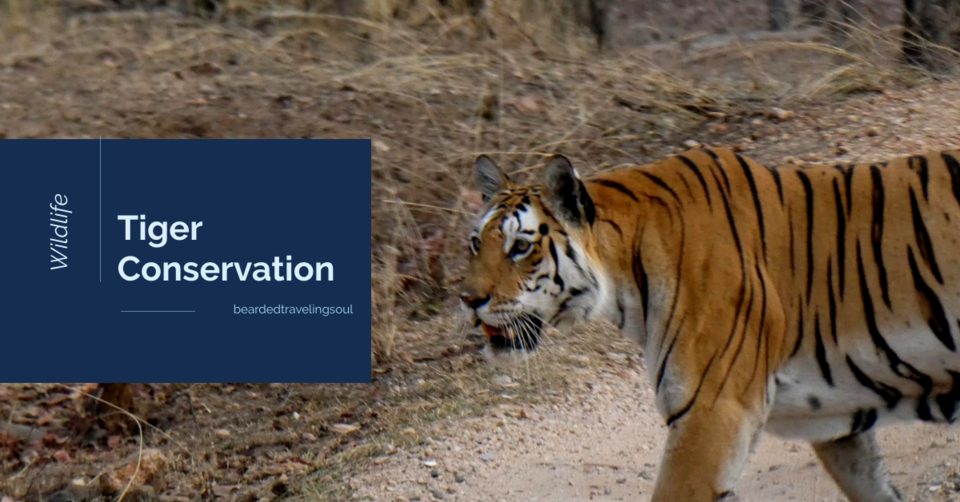 Steward Stafford, a New York born writer and author calmly proclaims "Nature, with its paradoxical twin firmaments ofbreathtaking beauty and extreme cruelty, never explains itself and cares even less for our admiration and acceptance."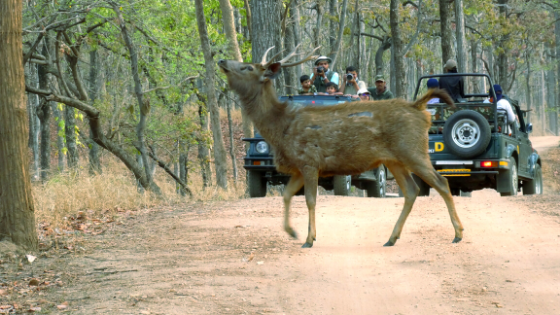 Nature has its own way of adapting to changes and it does adapt, Last year, in April 2018, I set forth on a wildlife expedition in Central India covering wildlife national parks in the Indian states of Madhya Pradesh and Maharashtra. It's been more than a year and a few months now. I rarely write about my experiences immediately. I give it at least a year to lodge it in my memory. If it escapes, it's not worth writing about. As expected, this experience in Pench National Park, stayed, so I guess it deserves to be shared.
" I am starting to believe that these animals are born pregnant"
I remember in one of the jungle safaris that we took in Pench, a British visitor, who joined us remark "I am starting to believe that these animals are born pregnant", looking at the enormous number of gray leaf monkeys, commonly known as "langurs" in India . This made me laugh and also managed to wake me up to nature on this early morning jungle trip.
It was a three night scheduled jungle experience for us in Pench National Park at Jamtara Wilderness Camp. We had arrived from Tadoba National Park and were off to Satpura National Park after this. Jamtara Wilderness Camp is in Jamtra village, about 18 hours drive from Mumbai and just 130 kms away from Nagpur Airport in Maharashtra, We off course arrive at Nagpur Airport. A lot of internet search engines will confuse you between Jamtara in Jharkhand state and Jamtra in Maharashtra. It's the second one we are looking for in this stay.
Jamtara Wilderness Camp is a luxury in the jungle. Surrounded by ancient trees, each of the ten luxury cottages overlooks the forest, which sets the jungle vibes in motion. And to top it all, you will be accosted by experienced yet humble staff. We were lucky to have got Allwyn as our naturalist. He is a self taught wild life expert from Mumbai, with Goa lineage, has been in the jungle business for more than 18 years. Neil. The manager of the property is a great conversationalist and knows the jungle as well as the property well. Both of them were however, entertaining their last guests of the season.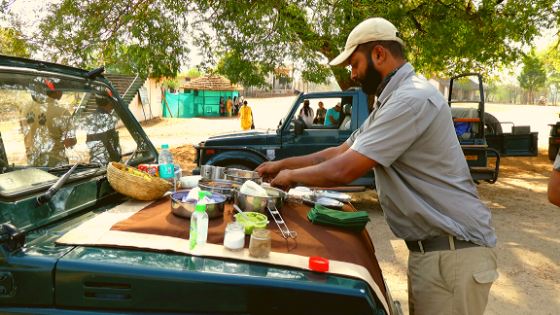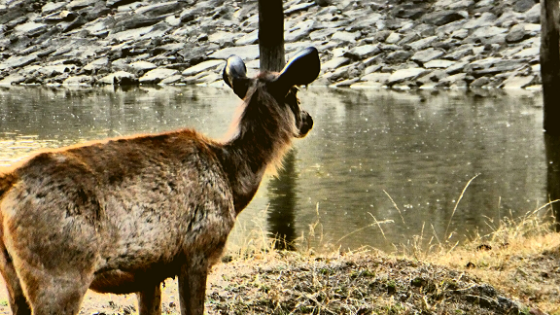 The lodge, although quite luxurious, is built with minimum interference to the natural surroundings. It is a signature creation of Late Mr. Pradeep Sankhala, and in continuation with his family's legacy of tiger conservation, his son Mr. Amit Sankhala has take over the reins of this wildlife property in Pench.
Out here in Pench National Park, everything was happening for us. While spotting the elusive Royal Bengal Tiger, is the ultimate trophy, there were so many other wildlife that we sighted. Spotting a tiger generally requires luck and patience, but it came so naturally to us in Pench National Park. In my years of experiencing jungle trips across different Tiger Reserves and National Parks in India, I have often encountered that the prime focus on tiger sightseeing sometimes eats up the whole process of a jungle experience. We ended our jungle trip in Pench with quite a show. We saw a pack of wild dogs making a kill just as we were heading back to the resort. We so realized importance of a professional naturalist and guide then that our respect for Allwyn increased substantially at that very moment. He made us experience nature in its truest form even while sighting a common parrot. The Pench River that flows north to south, goes through a stretch of 74 kms inside the National Park, The best time to visit this National Park would always be from mid of October to mid of May.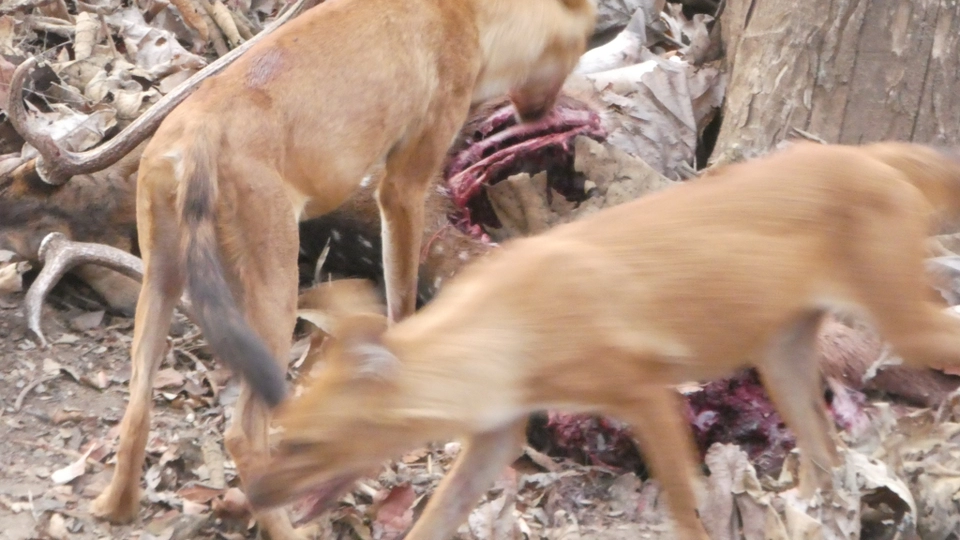 .
"Every creature was designed to serve a purpose. Learn from animals for they are there to teach you the way of life. There is a wealth of knowledge that is openly accessible in nature. Our ancestors knew this and embraced the natural cures found in the bosoms of the earth. Their classroom was nature. They studied the lessons to be learned from animals. Much of human behavior can be explained by watching the wild beasts around us. They are constantly teaching us things about ourselves and the way of the universe, but most people are too blind to watch and listen." ― Suzy Kassem, Rise Up and Salute the Sun: The Writings of Suzy Kassem
Posted in Tags: Wildlife Stories amitsankhala, beardedtravelingsoul, conservationphotography, jamtarawildernesscamp, SaveOurPlanet., savewildlife, tigerconservationindia, World Wildlife Fund
Published by saddlebagstories
I am Amitabh Sarma, a survivor, a creator of stories , a poetry in motion. People fondly call me "the traveling pundit" , i gracefully call myself the "bearded traveling soul". Life has been nice to me , and hence I thank God for everything and share my experiences with the world. View more posts at www.beardedtravelingsoul.travel.blog