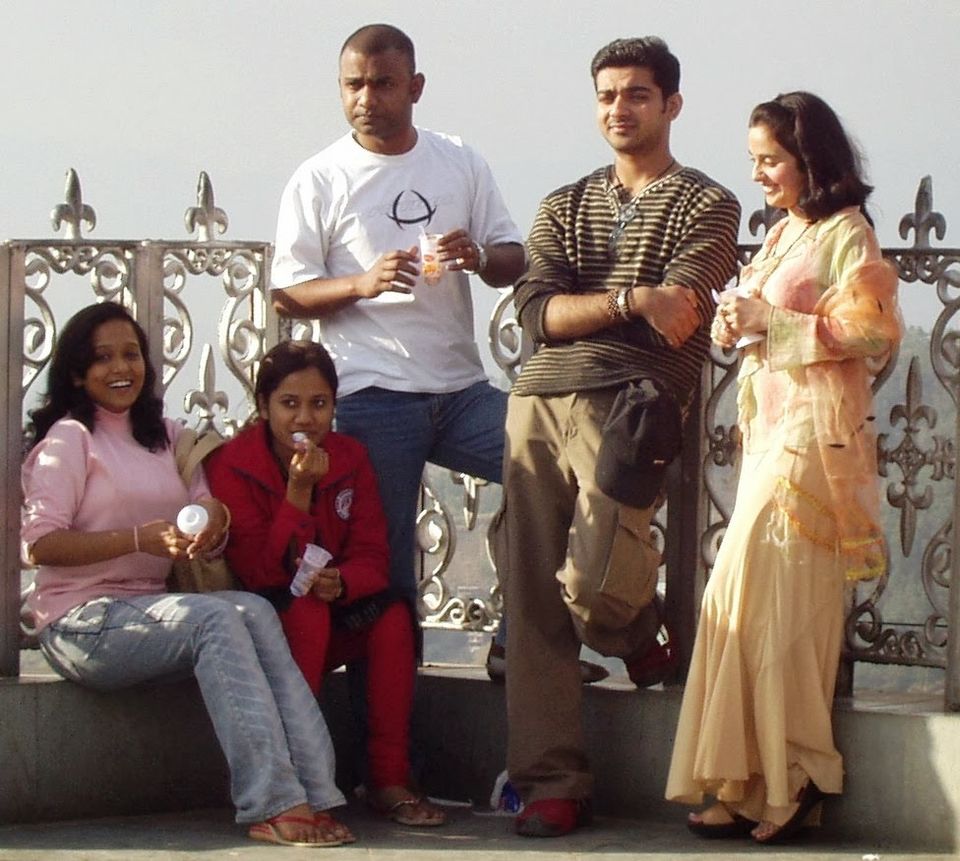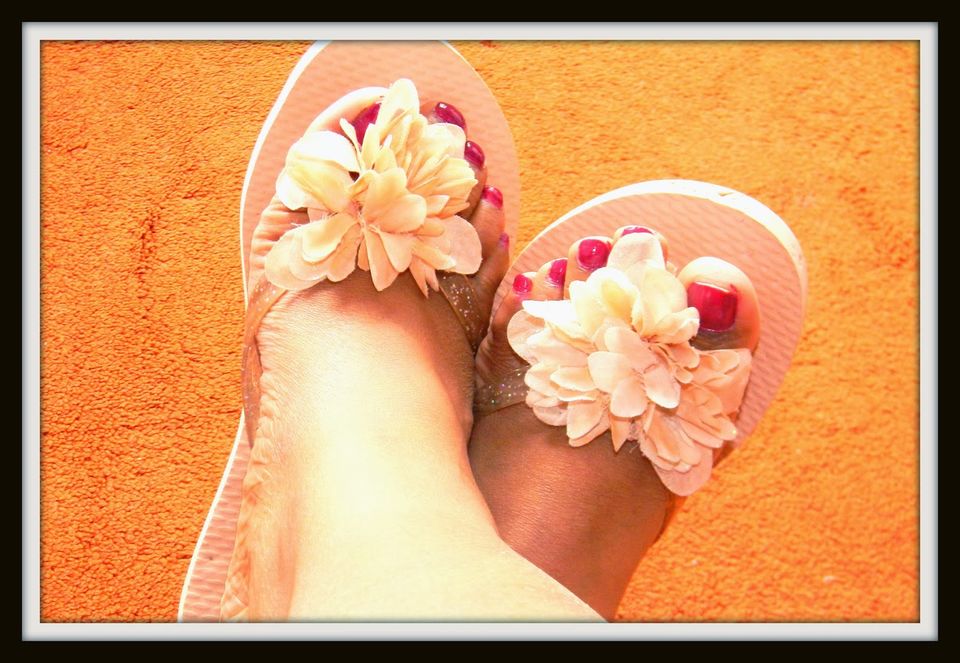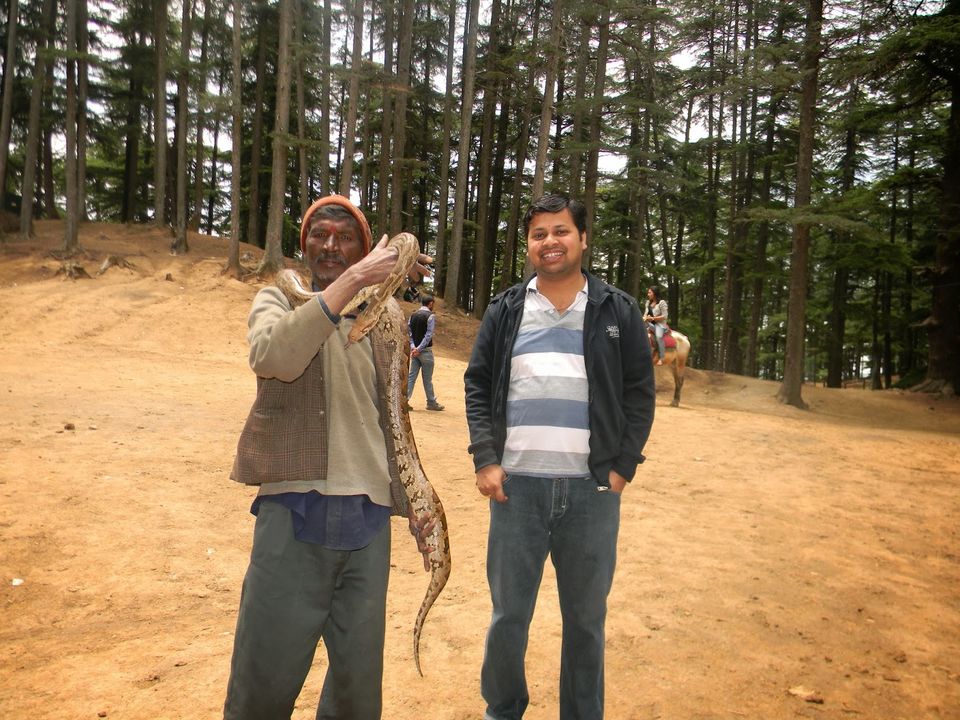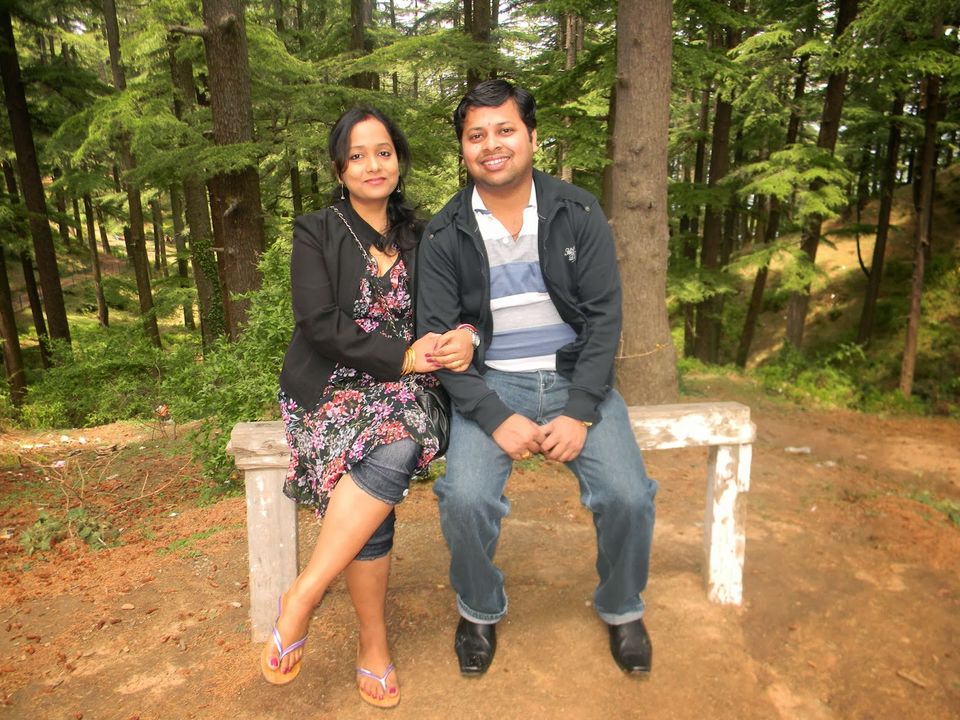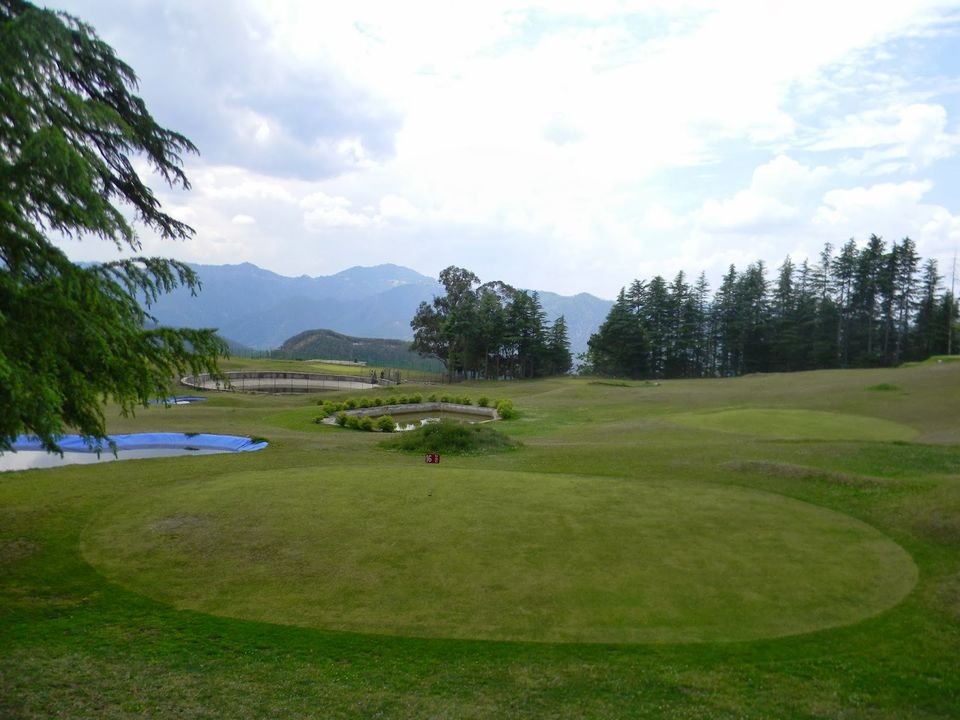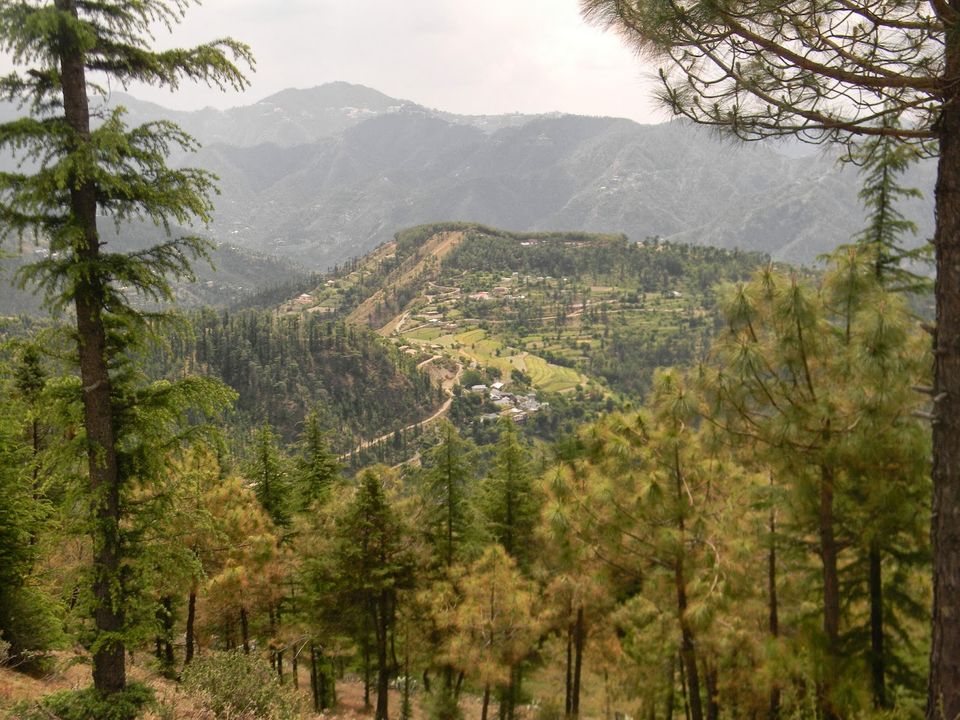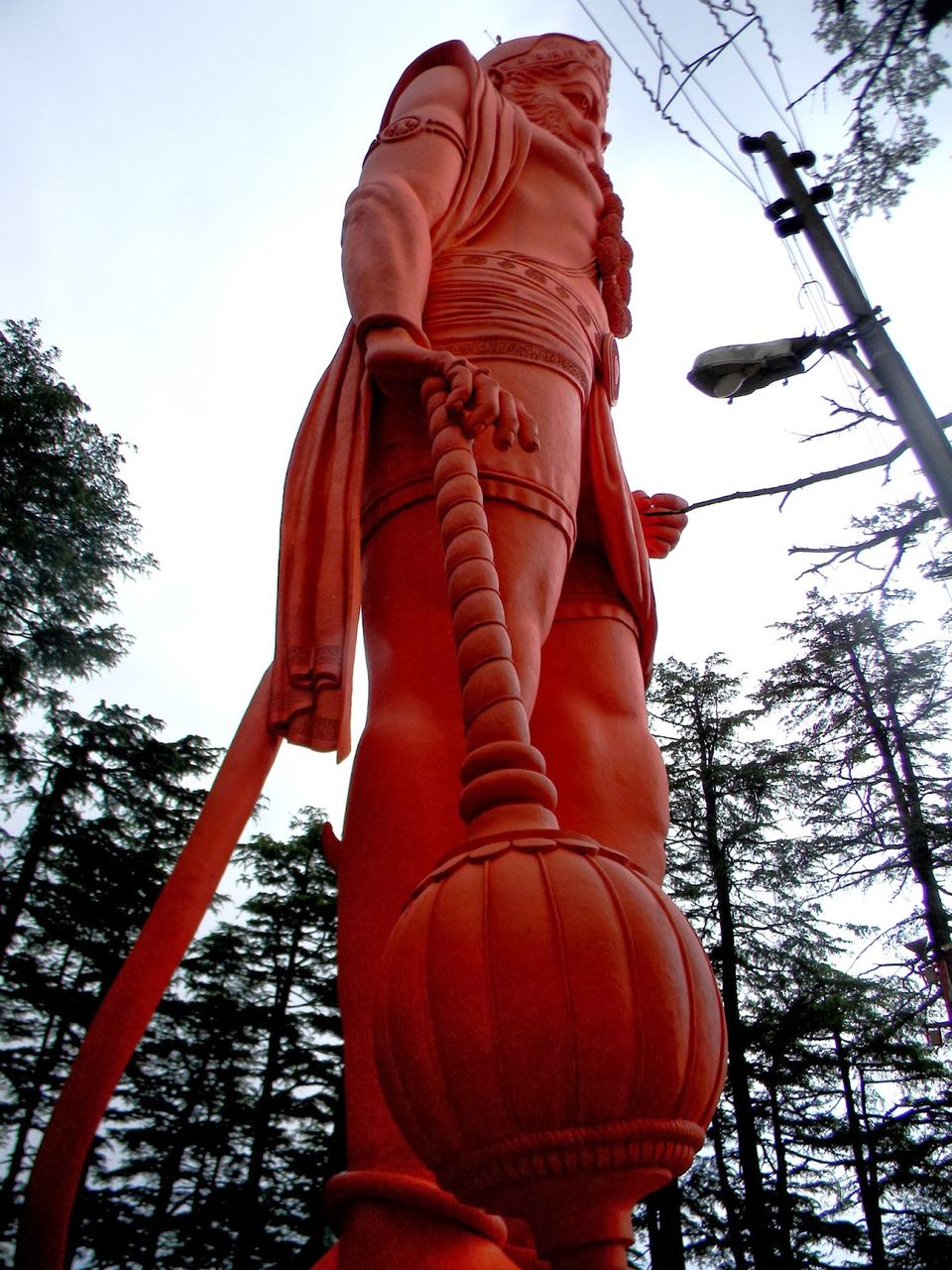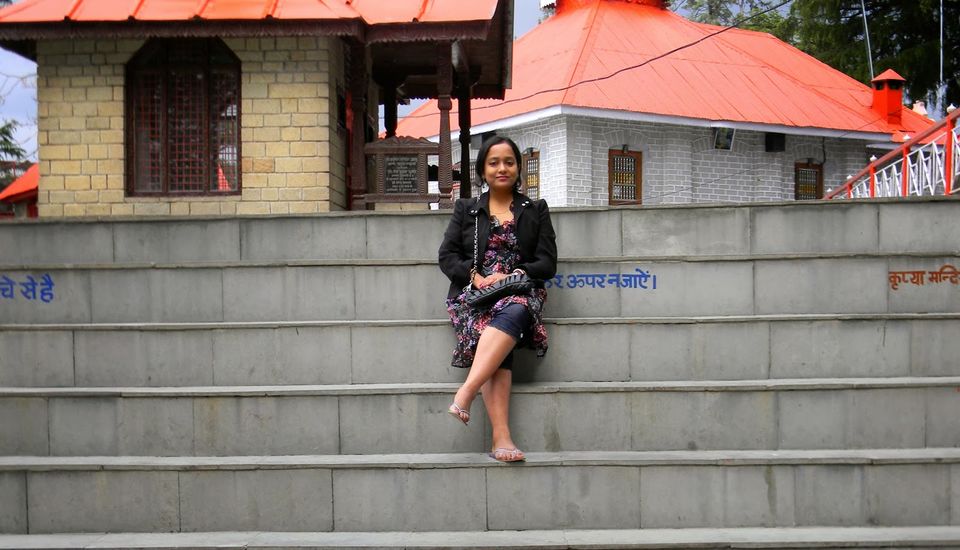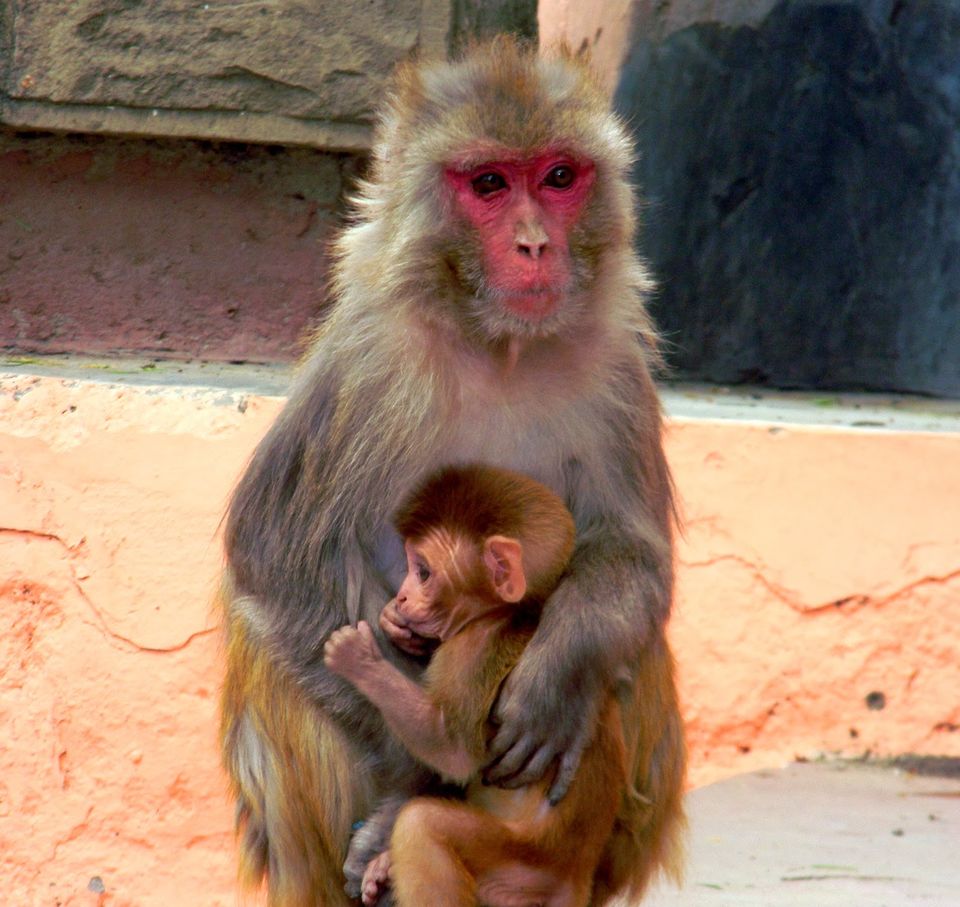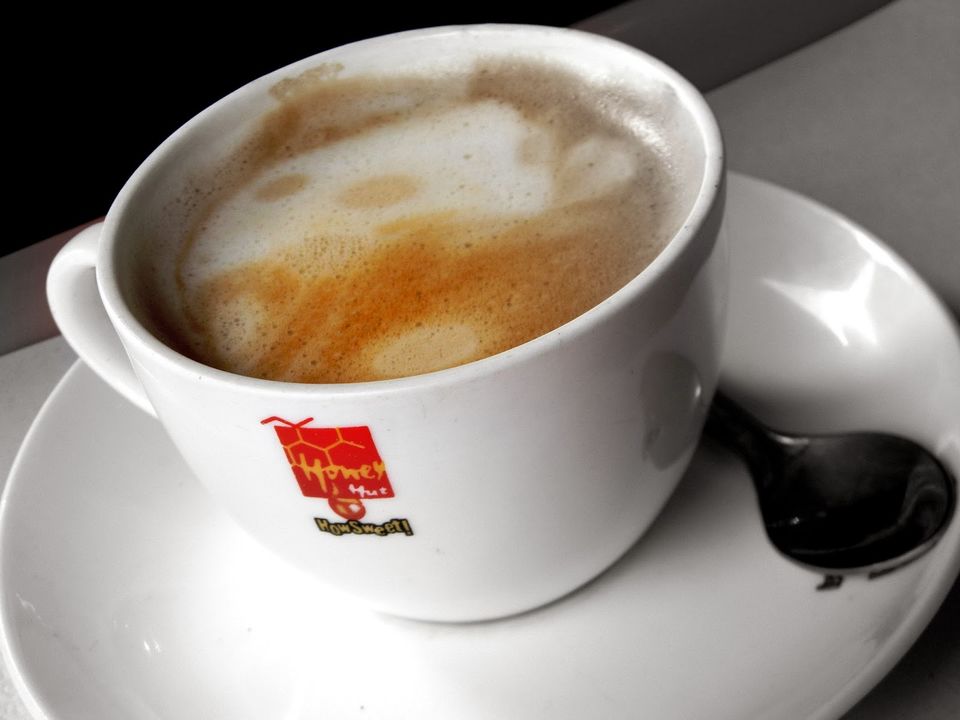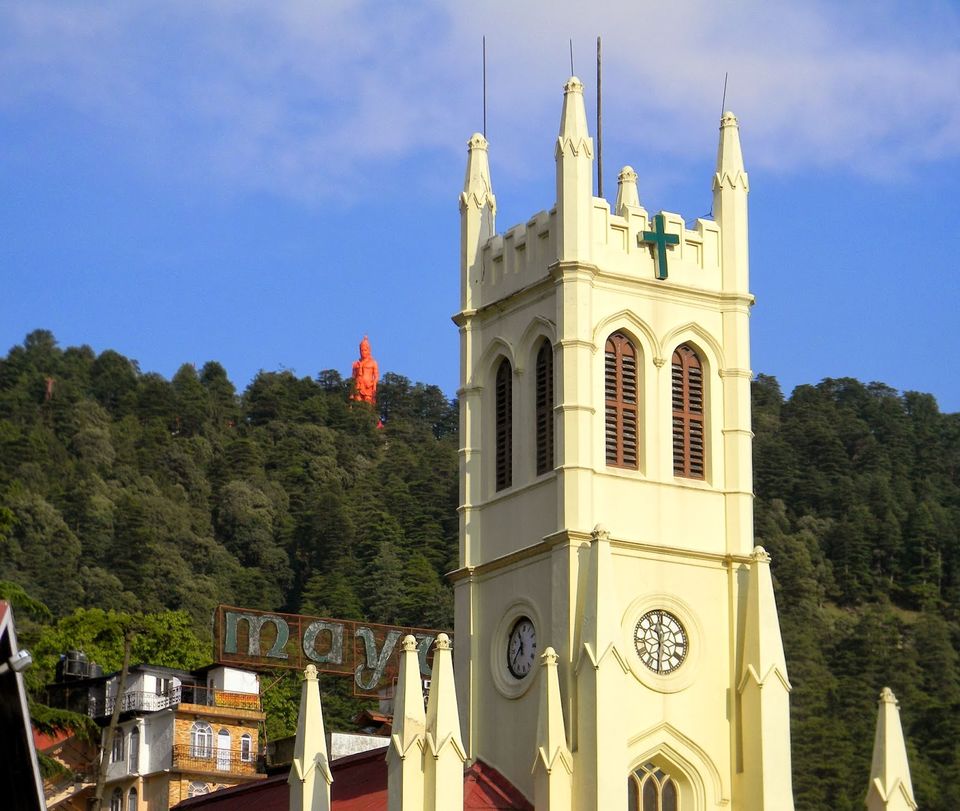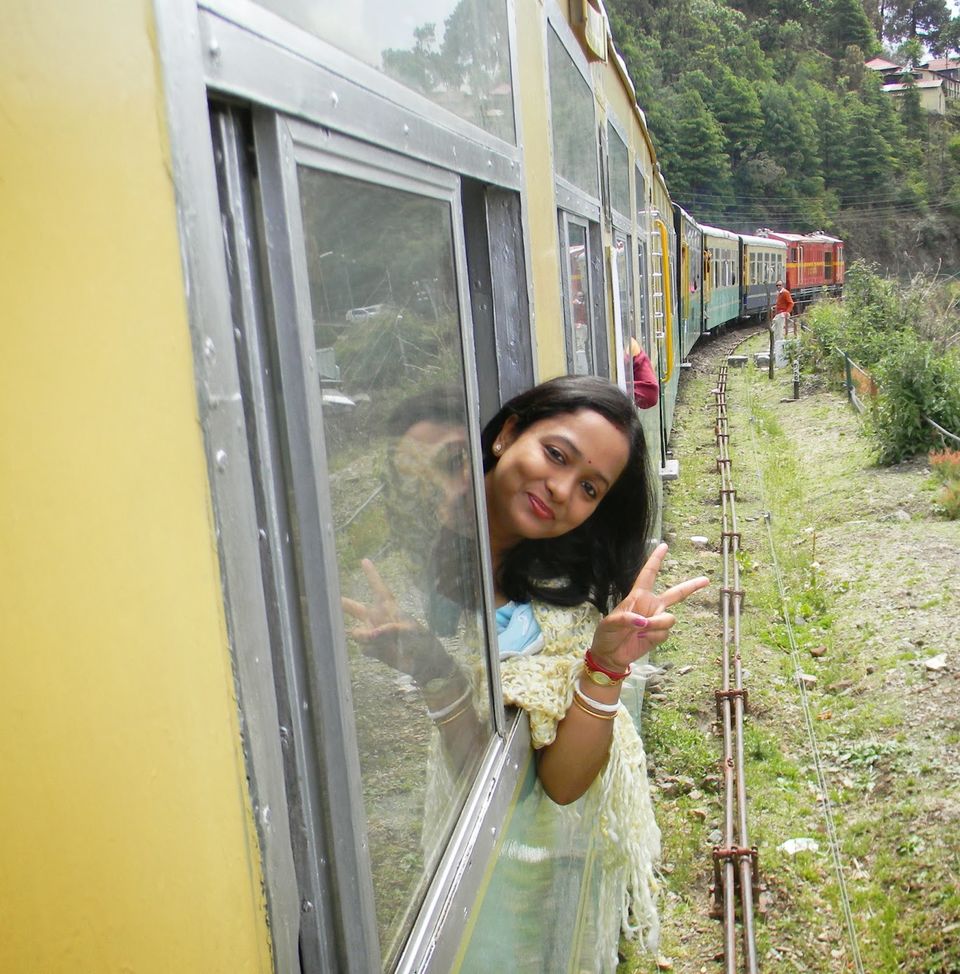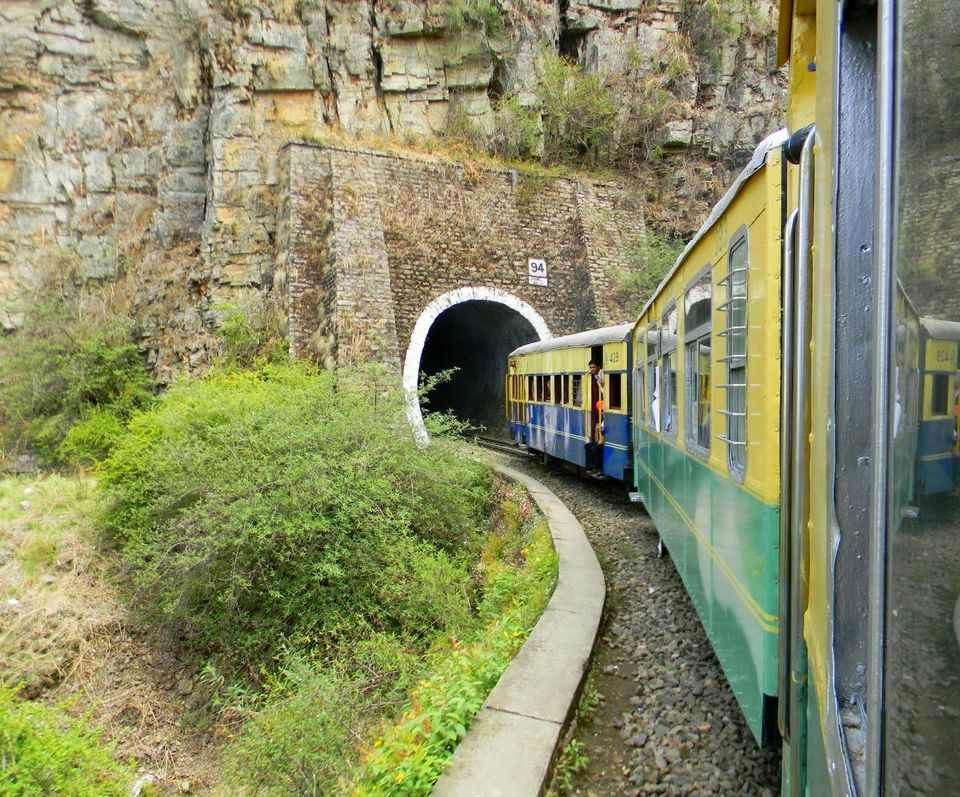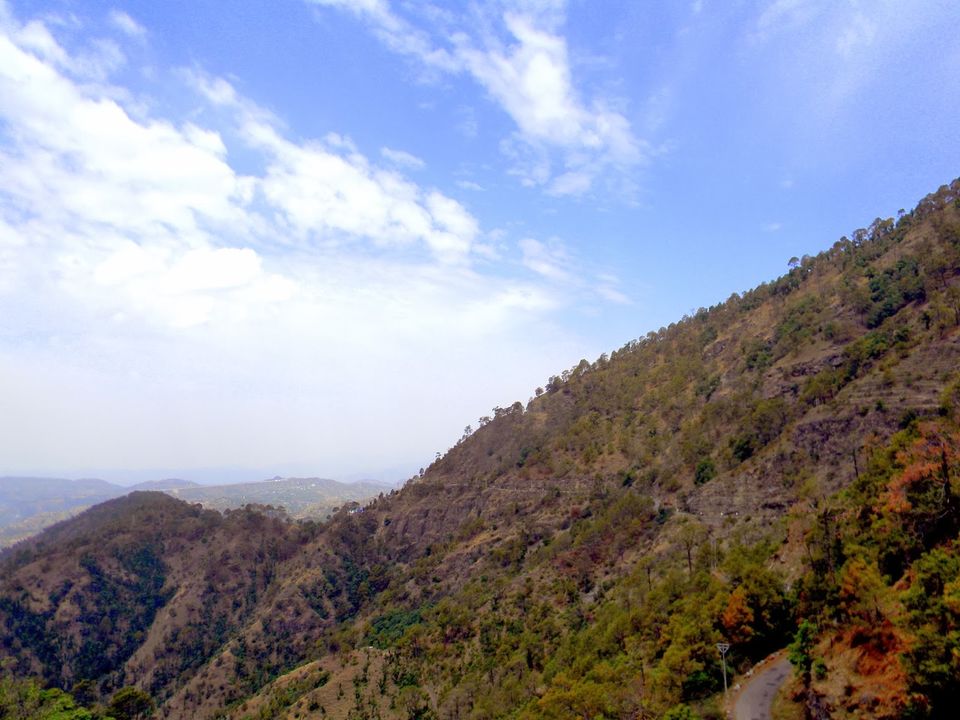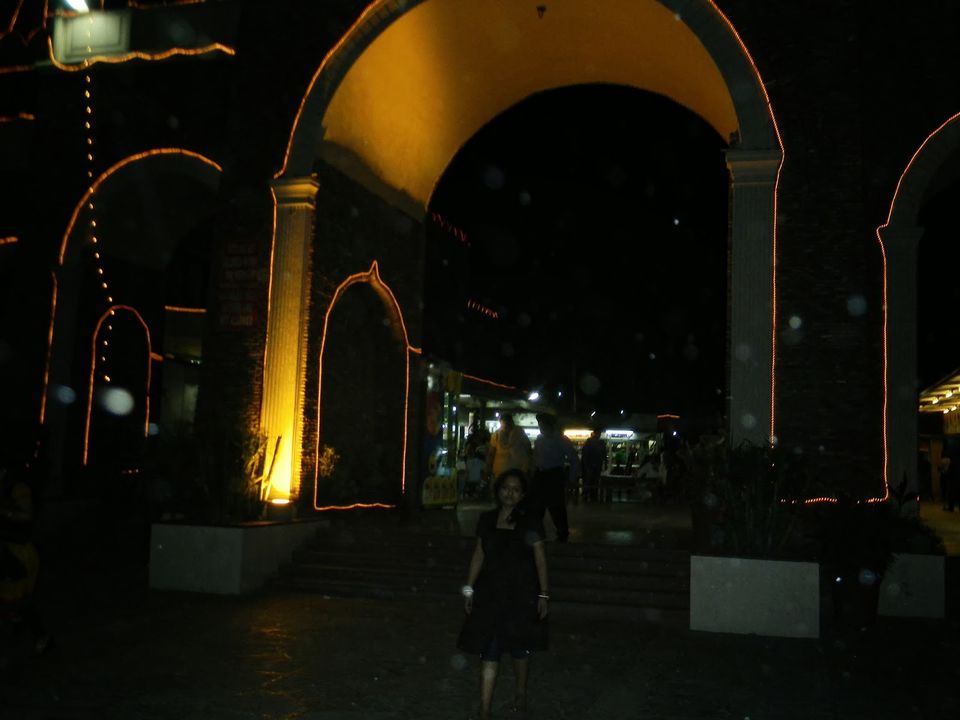 Rupam has this very peculiar habit of shocking and surprising me with his last minute plans. Simla trip was one of those shocks. A pleasant shock :)

It was around 11 a.m. and I was in a mad office rush when Rupu called me from Simla and asked 'Why don't you join me in the weekend?? We will chillax together in the valleys '. It was an instant decision and obviously it had to be 'YES YES YES'! The tickets were mailed to me in an hour, the cab was booked and the excitement gave me an adrenalin rush like never before.
This was not my first Simla visit. I had visited Simla seven years back with friends from my first job. Nothing changed. Simla was as beautiful as ever. The narrow curvy streets, fine weather, drizzle every now and then, mall road full of life with all its hustle bustle, couples all around.I loved it then, I loved it even more this time .
We had planned this trip just to take a break from our hectic routine and hence we did not keep it action packed. We spent the first day in our hotel lazying around,strolling around the mall road, taking pictures to our heart's content and winding it up with good food. The mention of food reminds me of the enormous mutton momos and the irresistible hot cakes we gorged on in the mall road. Momos fans must not miss out on these king sized delicacy. I wish I could recall the shop's name though :(
Next day we planned to visit Naldehra and Jakhoo Hanuman Temple. The cab took less than two hours to reach Naldehra; a beautiful hill station nestled between the Himalayan Ranges. We started ascending on the Naldehra hills on our new mode of transportation which we were told are horses but looked more like mules. The way up to the hills was so much fun specially watching Rupam terrified as hell, not moving even an inch on the mule back. After 10 minutes of ride we reached a muddy plain where we were asked to get down for photography/ tea - snacks etc. We had ten minutes which we optimally utilized clicking pictures and getting clicked ;)
Going further up Naldehra hills we halted at the golf course which is famous for being India's oldest golf course. Naldehra Golf Course was discovered in 1920 by the British Viceroy, Lord Curzon who was mesmerized by Naldehra's gorgeousness. the Golf Course also had Naag Temple at its heart. As a matter of fact Naldehra got its name from the Naag temple (dehra or abode of the serpent god).
We were ascending up the hills with Echo point as our destination. The horses could ride us till a point from where we had to walk for a couple of minutes to reach the echo point. Hindi daily soaps has numerous episodes where in the couple shouts each other's names at the echo point and it echoes back . To me shouting names at echo point was such a lovey dovey thing to do till I shouted Rupam's name and nothing came back :( It was such a 'Tai Tai Fish moment '. But I am still glad that I dragged my husband till the echo point. It was the highest point of Naldehra and I could capture entire Simla in my lenses from there.

After Naldehra, we headed for Jakhoo Temple. From the experience of my
2006 Simla trip, I must caution everyone of monkey menace on way to Jakhoo Temple. In 2006 our gang planned to walk up to Jakhoo from the mall road.Firstly it was a real long walk. We were totally spent by the time we reached our destination. Secondly, the
notorious monkeys were jumping on practically everyone not carrying a stick to shoo them away. One monkey
jumped on me and even stole my red sandal away:( I had to walk bare foot all the way back. This time I was extra cautious and we got two sticks for a rent of Rs. 10 at the temple entrance. But, the big smart monkey was still successful in snatching prasad away from Rupam's hand.
Jakhoo temple is a place of the Monkey God Lord Hanuman. Legends hold that the monkey god
rested atop Jakhoo during his search for the life saving herb sanjeevani booti for Lakshmanji. I wonder whether the omnipresence of Hanumanji is the reason behind this place being overpopulated with monkeys, may be as his devotees. Just few years back (probably in 2010) a 108 feet Hanuman Idol was buit in Jakhoo for Rs. 10.5 millions. The idol weighs 1500 tonns and boasts of Hanumanji's resplendence.
Jakhoo temple's beauty is alluring and the scenic beauty one can witness standing in the temple complex is truly mesmerizing. One can see snow laden Kufri top from here.
Descending down from Jakhoo, hunger pangs bothered us to a great deal and we immediately started hunting for a good place to eat. It was raining cats and dogs by the time I had plate full of hot mutton momos in my hand.
A cool rainy evening must be complimented with good coffee. So we headed towards the Honey hut. Honey hut is a concept chain store that serves goodies made of pure honey. Honey cookies, honey ice creams, honey chocolates, honey soaps, honey face wash .... they had everything with the goodness of honey in it. I must say that our coffee (-sugar +honey) did not disappoint us.

One thing that cannot go unnoticed about Simla is that it has a beautiful amalgamation of different religion and places of worship. If picture can speak a thousand words, let this picture speak of this beautiful religious amalgamation.
It was the last day of our three days Simla trip. Toy train was on our to do list. Kareena Kapoor has really well publicized Simla's toy train.
The train was cute, small, had basic wooden seats and majority of people were travelling for fun sake. Our train took us through a mountainous terrain and some 102 tunnels. In a time when Metro trains has taken over my city, traveling in Simla's toy train was like traveling back in time and get the old world travel charm. We witnessed breathtaking view of valleys during our journey and there was not even a minute of our Toy Train ride, we did not enjoy.
The fun ride ended at Kalka from where we fared a taxi to Chandigarh. We were travelling for almost eight hours non stop and were totally spent when we boarded our Volvo to Delhi. Sitting can be a killer task at times. Our B**ts were totally giving up when Haveli came to our rescue. We had 20 blissful minutes in Haveli at Karnal. The cool night breeze, glittery decoration of Haveli and good food made it even better. 20 minutes in Haveli totally refreshed us.
The toughest part of any journey is to end it. We couldn't help wishing we were back in Simla cuddled in our quilts, sipping coffee, away from the mad rush of my city.