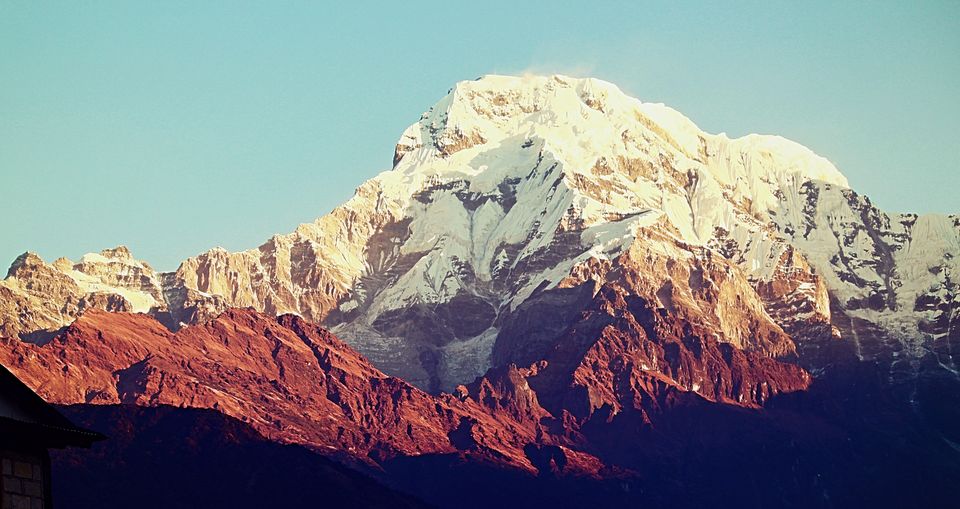 This self-deprecating title is not just an attention grabber. I really mean it when I say trekking in Nepal is not wishful thinking. It is practical, doable and oh-so-enjoyable. Now coming to the latter part of the sentence, if you have read my first blog, Why Triund Should be your First Hike, you will know how scared I used to be of mountains. Small hikes such as Triund can render me motionless at the trailhead. But my solo trek to Annapurna Base Camp was a self-imposed discomfort that I was determined to overcome.
My Sorry State of Fitness
Booking my ticket to Nepal was an impulsive decision, like most of the things in my life. Impulse is an amazing thing. I love that insane rush in my head that makes me do stupid stuff. When I think that everything is possible. People call it adrenaline; I call it spike in my blood. In that moment of recklessness, I booked my tickets to Nepal. So I am all booked, unfit as fuck, and bought a one-way ticket to Nepal that set my 25-days backpacking plan and Annapurna Base Camp trek in stone. With just Triund and a hike here and there under my belt, this whole plan seemed like a tall order.
Just then it hit me. I realized what I am going to be doing soon and started to get frantic. I began looking for information on TripAdvisor, I read blogs, I asked people who have done it before. They all asked me to relax. They all gave me confidence that it is doable. It came with a caveat though, just don't let the stone steps get to you. Stone steps? What stone steps? How many stone steps are we talking about? 500? 1000? 2000? Whatever It is, I can handle it. After all, I can go 7 floors in a building without panting! I did the math. It seemed possible, at least in my head, and that is important. You have to believe you can do it. It was a very poor case of miscalculation (I'll come back to that later).
Armed with my knowledge, I decided to research no further and get down to working on my fitness levels, which by the way, at this point was deplorable at best. I promised myself that in these two months, from September to November, I will turn my life around. I will be fit, I will nail the trail, I will be better than most. But two months became two weeks and I was no closer to my fitness goals than I was on the day I booked my ticket.
5th Nov' 2016 – I am All Set for Kathmandu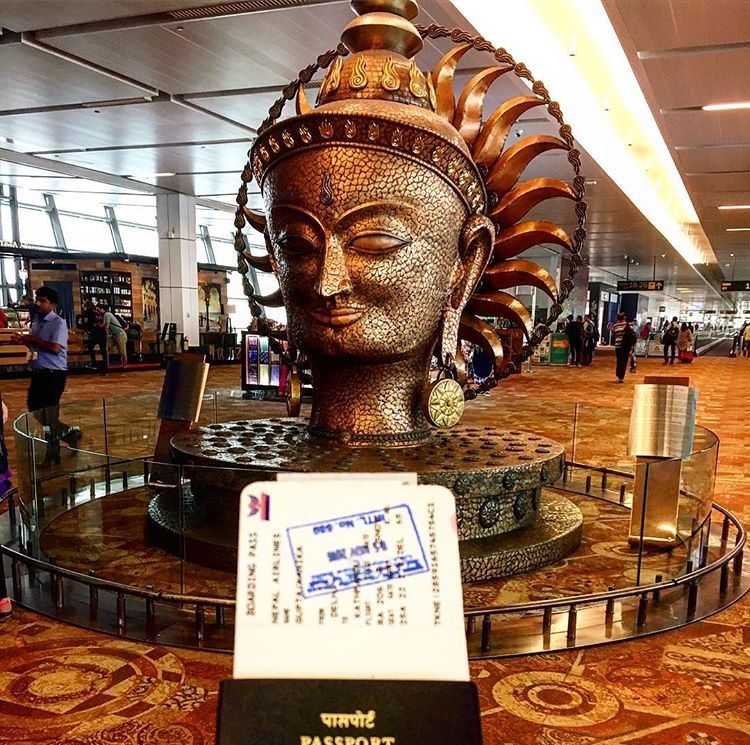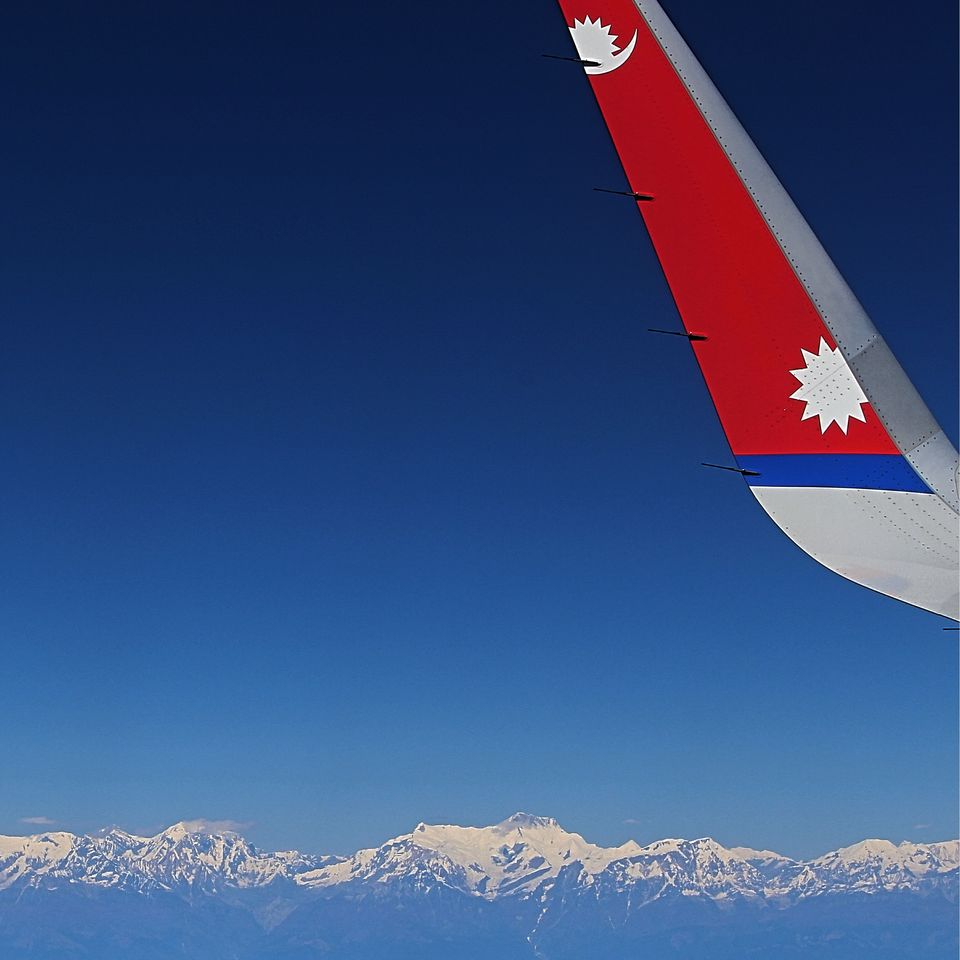 I wasted the last 2-weeks too. After all, how can I achieve in a fortnight that I couldn't achieve in 2 months! So I am physically unfit, I have a backpack full of useless things, a Canadian traveler waiting for me in Kathmandu and zero preparation. On that note, I leave from Delhi with a mission to trek high Himalayas.
Lucky for me, I forgot about my unpreparedness the moment the plane took off. I started preparing my camera because within 30-minutes the Himalayan Range was to become visible. If the plane ride was an eyeful, the Kathmandu airport was electrifying. When we landed at Kathmandu Airport, the air was charged with excitement. You can see trekkers with their equipment. Backpackers with their big bags and comfort clothing. I just fit right in. This is home, I feel. I loved Kathmandu and the fact that it was pulsating with raw energy. My hostel was booked so I took a taxi to Thamel, the backpacker's district. I checked in and was instantly greeted by awesome travelers from all over the world. The hostel was amazing and I spent a wonderful night interacting with people who were all headed in different directions. I was to go to Pokhara tomorrow for my onward journey into the mountains of Annapurna range.
The Lakeside Town of Pokhara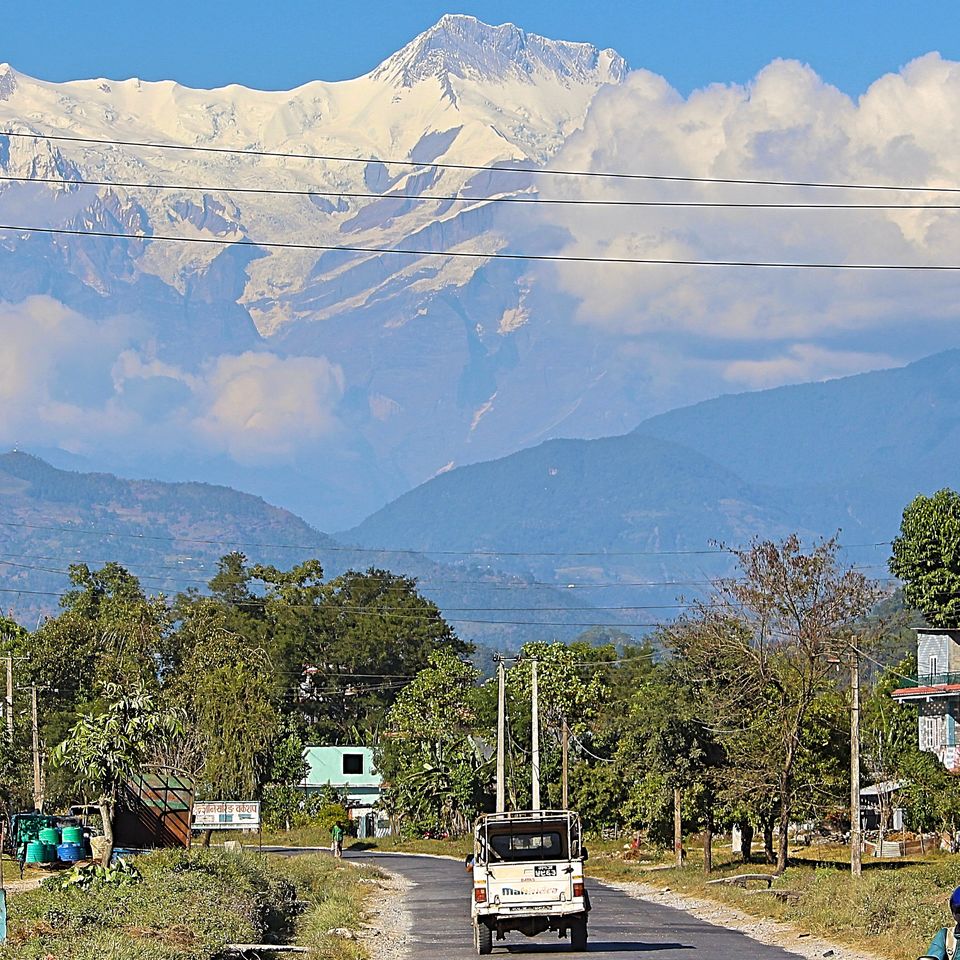 Bus ride to Pokhara was bumpy and uncomfortable for me because I sat in the front with the bus driver and locals to click pictures. They were so kind to give me most of their seats but the heat almost killed me. It was only after 7-hours of grueling heat I realized that my bus had air conditioning and that I gave up my seat for nothing! My only respite was that I got amazing shots of the swelling Annapurna Range.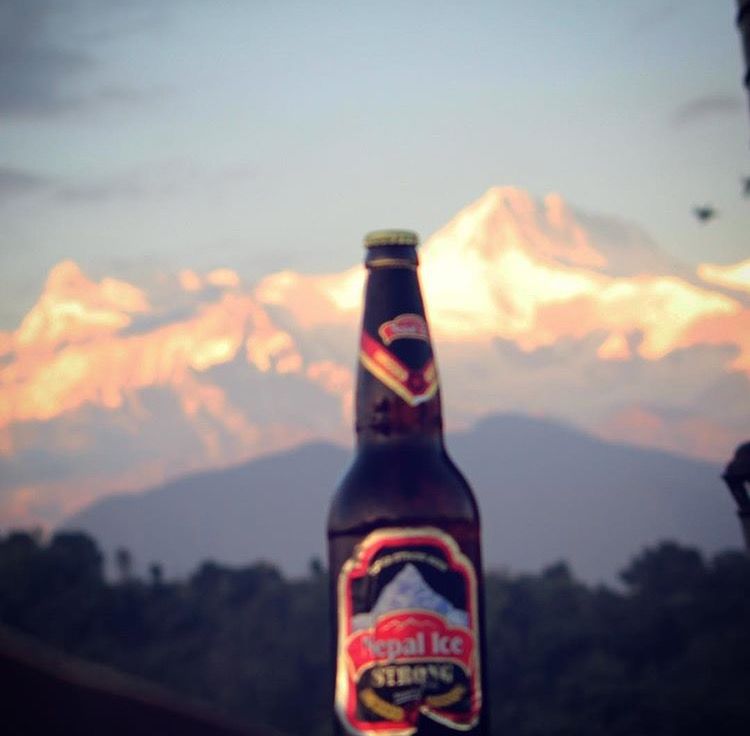 Pokhara is absolutely quaint and laid back, lacking the energy of Kathmandu. This lakeside town receives travelers who want to trek the Annapurna region. Two popular treks originate from here – Annapurna Base Camp and Annapurna Circuit. I wanted to do the base camp because this was my first multi-day trek and I was more worried about the altitude than anything else. Since I have trekked up to 4000m, I was confident I can handle it. So me and the Canadian traveler that I met on TrekkingPartners.com decided to sort the permits so that we can hit the trail soon.
Demonetization and How It Changed Everything
What a time to be in a foreign country that accepts your currency! Demonetization not only rocked India, but its ripples were felt as far as Nepal and Bhutan. Me and and this other traveler were to sort the logistics for our trek. I had to hire a porter and a guide for the trail. This was, after all, my first time in the high mountains. I wanted as much expert help as possible. I could not even imagine taking my own backpack up those 1000-2000 stairs they were talking about.
So I wake up this morning to a zillion messages on WhatsApp, zillion more on Facebook and a few missed calls from home. It took me a while to register that our dear prime minister, Mr. Modi, discontinued the currency. Yes, the official tender note that you pay in exchange for products and services, has been discontinued. It seemed like a stupid joke. I laughed at it and got on with my life. The severity of it didn't hit me until Nepal stopped accepting my Rs. 500 and Rs. 1000 notes. Just like that, I became a broke.
Since we were to leave next day for the trek, I begged my friends and parents to send me money, who were also reeling under the impact of demonetization. They somehow gathered as much cash as they could, and sent me a measly sum of Rs. 8000, 1/3rd of what I was planning to spend on the trek. Suddenly, there was a shift in plan. So, guide and porter were out, rented bag, in. I decided to this alone, carry my own backpack, old-school style.
Hitting the Trail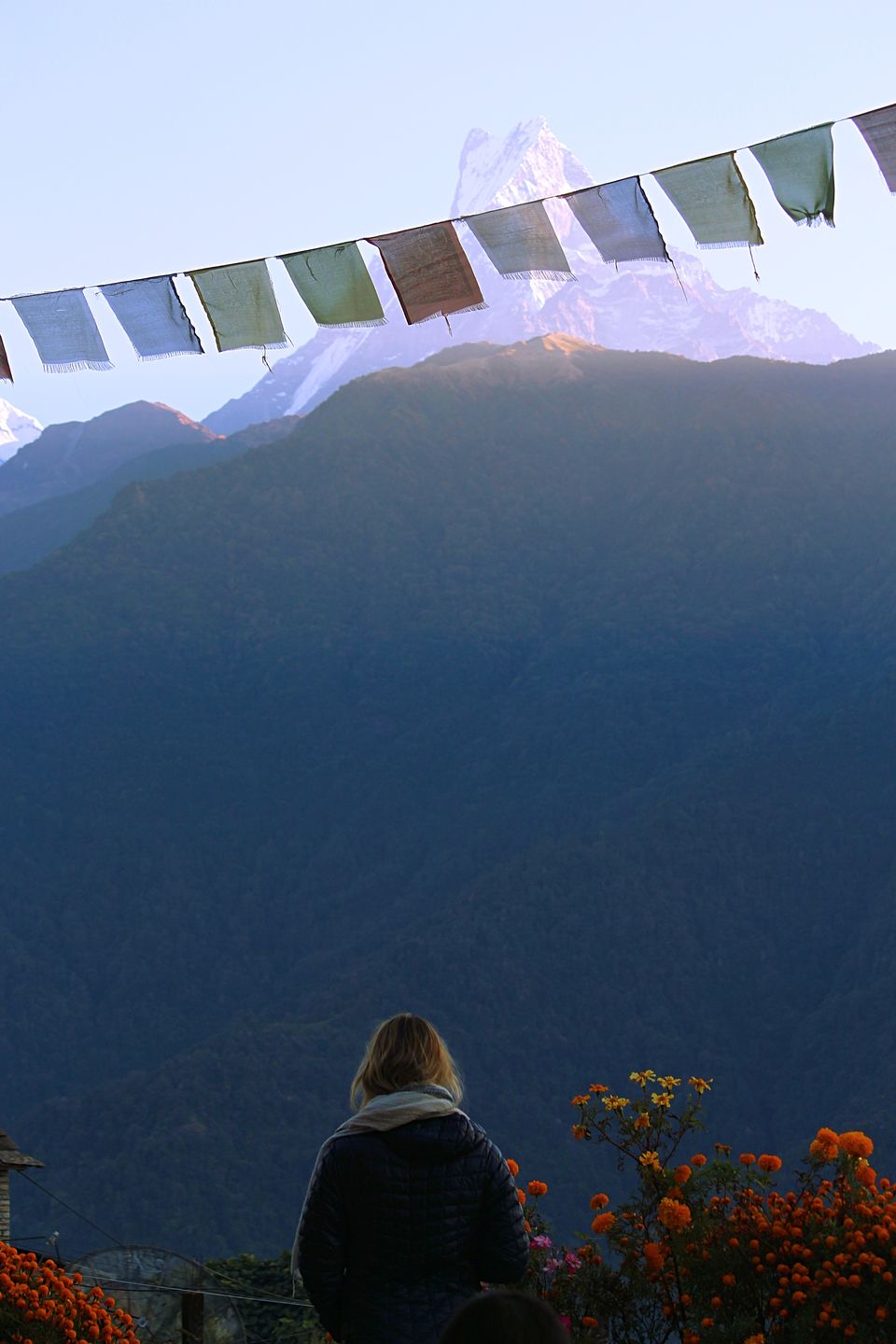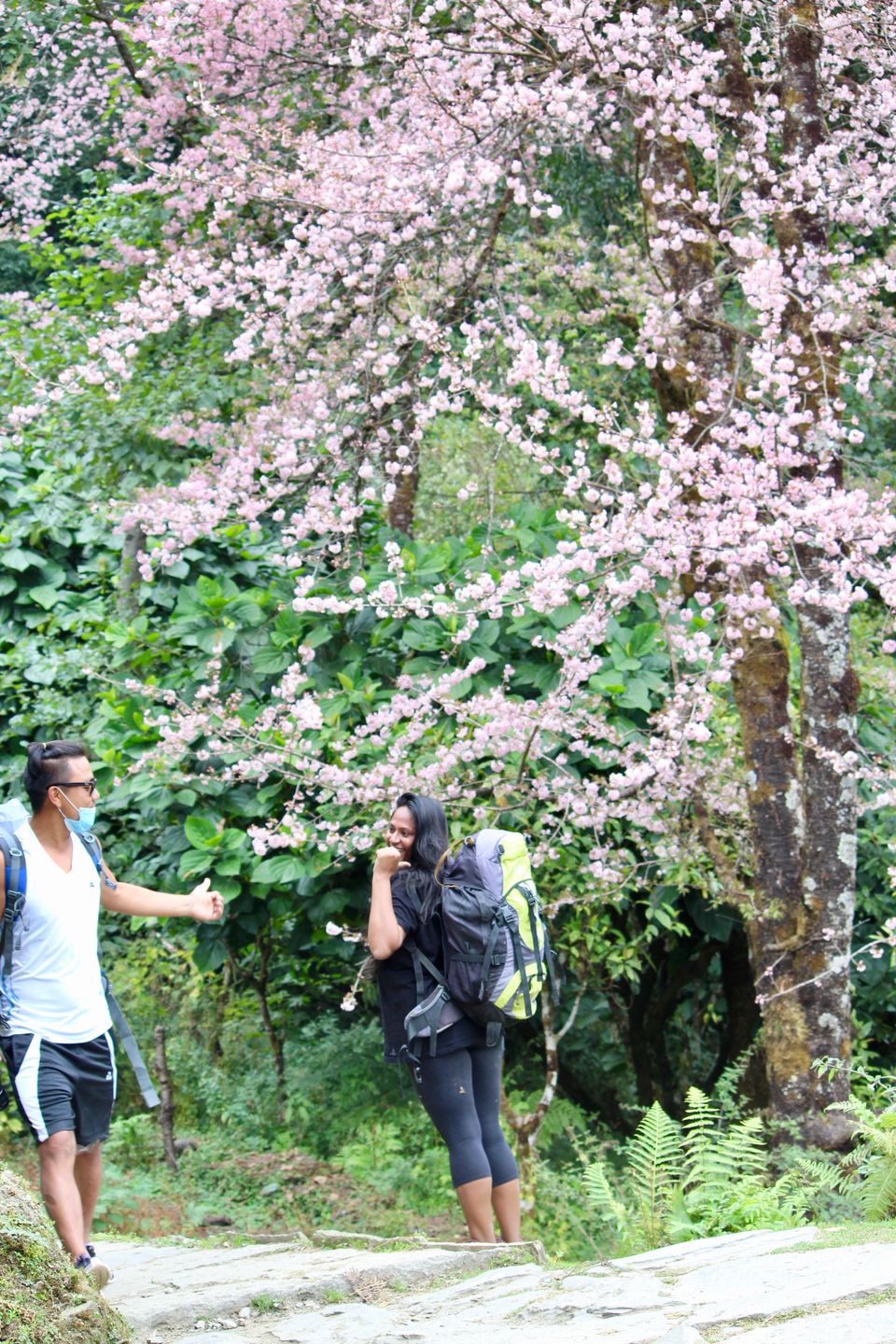 Charged with excitement and a sense of trepidation, we hit the trail next day. People usually start trekking from Nayapul. But we went all the way till the last stop that is just one village before Ghandruk, the first stop for trekkers that start from Nayapul. My first steps on the trail were messy. My bag was falling off, my trekking poles were acting up, my water bottle was in my hand and my camera (a big-ass DSLR) around my neck. I was such a sorry state on the trail, struggling with every step. People that passed me by looked at me with pity, for how unsightly and ill-managed I looked. I kept walking in the sun, cursing myself, feeling stupid.
Just as I walked maybe 20-minutes, I was so tired that I began asking the local villagers how far the next village is. NEVER, and I repeat NEVER, ask this question, because the answer will suck the life out of you, because no matter how long you have been walking, the answer is always "1-hour." I was crestfallen. As if this wasn't enough, as I took a turn, I saw the infamous stone stairs. I started climbing up, 7-floors be damned, I couldn't go up more than 10 at a time. When I did the math, I forgot to take the massive load on my back and altitude into account! 10 became 5, 5 became 3 and then came a 30-minute halt. All this in just first hour and a half! I had 8 more days to go. 8 more longer, grueling days to go. I was very nervous. Luckily, Ghandruk arrived just when I was getting a panic attack. More stone steps and breathtaking views later, we found our stop for the night.
Day 2: The toughest Day and Day I got Lost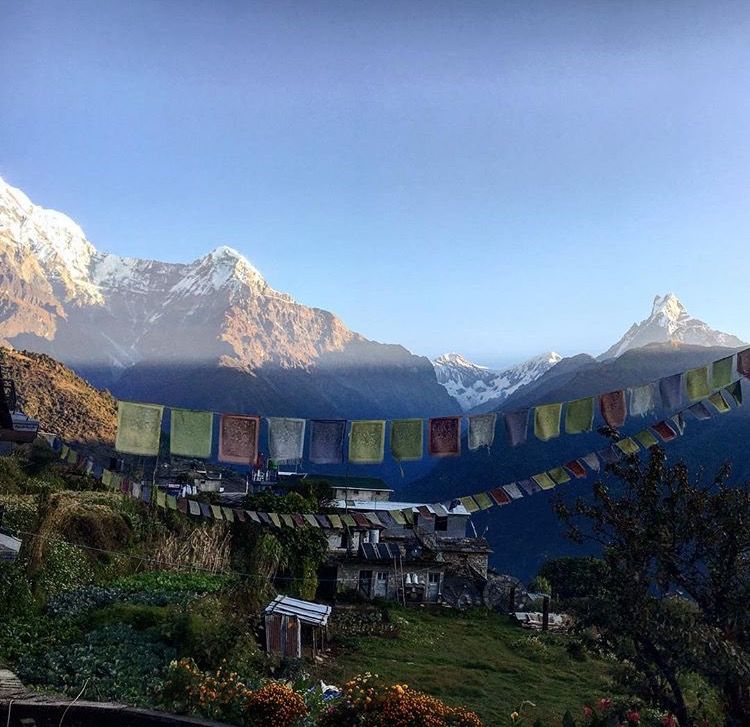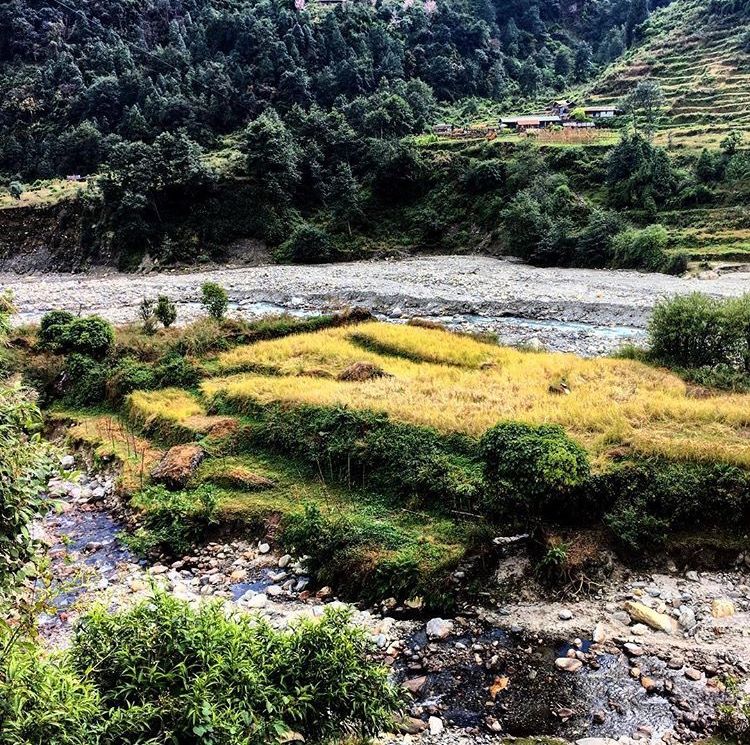 Well rested and well fed, Day 2 looked better than Day 1. I was excited and confident that it wasn't really as bad as I thought to be. If it was anything going to be like day 1, I think I am in for a breeze. But I was so wrong. If day 1 was kind, day 2 was brutal. It was merciless. It was anything I ever expected. It was 10-hours of climbing up and down.
The thing about trekking is, we may have a moment of joy when we go downhill. But trust me when I say this, you have to climb up every inch that you climb down and that is worse. After Ghandruk, we started off on the trail. It was an easy ascent, steep in some parts, rocky in another, but mostly ok. I struggled with every step. My backpack was heavy, messy and an example of "what you should not look like on a trek." Luckily for me, the next step was going down the village, crossing over to the other side across a river and then going back up.
Going down and crossing over was ok. But then we started going up. It is 2 PM and I have precisely 3 hours before the sun sets and it gets dark. I have to reach the next village by 5 PM. The map on my phone says 1.5 hrs away. Based on that, my estimate was 3 hours, just the time I need. But as I check my map after sometime, I realize the distance is now more than it was before. It is already 4.30 PM, I am down to last 10% on my phone, the only person on trail, tired with all the stair-climbing and thirsty AF. I look around for help and there is none. So I start walking in the direction that seemed reasonable to me. 10-minutes of walking, I saw a couple walking towards me. I thank my stars and run up to them. What they told me left me drained and unnerved. I have been walking in the wrong direction for the last 30-minutes. I have to double-back and join the trail again. It is 5:00 PM, my deadline by which I should have reached Chommrong (the next village). In that instant I realized I am lost. I checked my phone and I had already climbed 5,000 steps. I am on Day 2 and there are 6 more days to go!