Nepal is a heaven for solo trekkers, all the trails are well defined and properly marked. You have lodges all along the route on most of the treks and some of them offer free WiFi.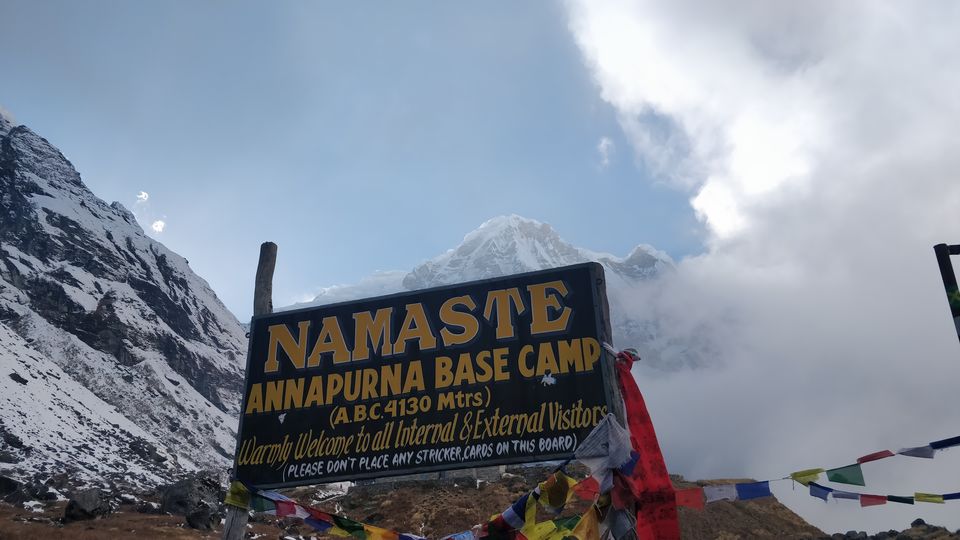 So if you are planning your first trek in Nepal, it has to ABC(Annapurna Base Camp). It begins from Ghandruk in Nepal and can be done in 5 days by anyone having moderate experience of trekking. The total length of this complete trail is around 80km but it is now shortened to around 50km because of new trails being discovered by trekkers and better road connectivity in recent years.
Getting a permit
You require a permit for trekking in Nepal and before starting your journey to ABC you need to get a permit for yourself. You can do this while in Pokhara itself. You can either get in from any of the travel agent's shops you see in Pokhara at NPR2,000(₹1,250) or you can go to the Permit office in Damside in Pokhara. Right at the beginning of the lake you will find the Tourist Police and Permit Office. You can get the permit from there at NPR1,600(₹1,000). You will need 4 passport photos and a copy of your passport(Aadhaar/Voter ID will work for Indians).
How to reach Ghandruk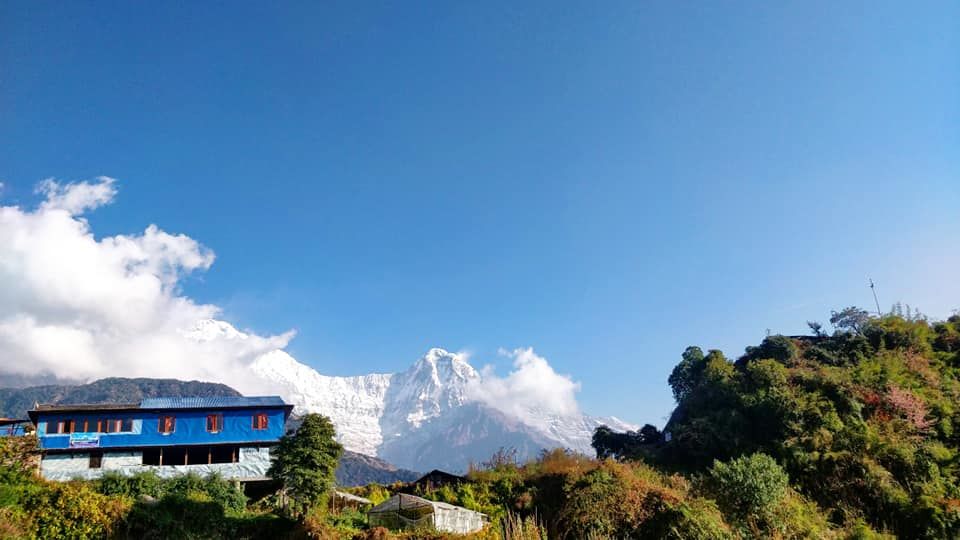 Ghandruk is 4-5 hours away from Pokhara. You will have to reach Baglung Bus Park. You can reach there by taking a taxi or bus from your hotel. Buses to Ghandruk run from 7:00 am to 1:00 pm. There is a check post at Nayapol, where you will have to get your permit checked. The conductor of the bus will do it for you, all you have to do is hand over your permit. You should try to take the early morning bus, as you will have to trek for about an hour to reach Ghandruk village from the point where the bus drops you.
Difficulty level
The trek is of moderate difficulty, the whole trail from the beginning to end is well marked. Except for the last stretch, which is an all uphill trail, there are no very difficult stretches. You will meet a lot of trekkers, so even if you are travelling solo you wont feel alone.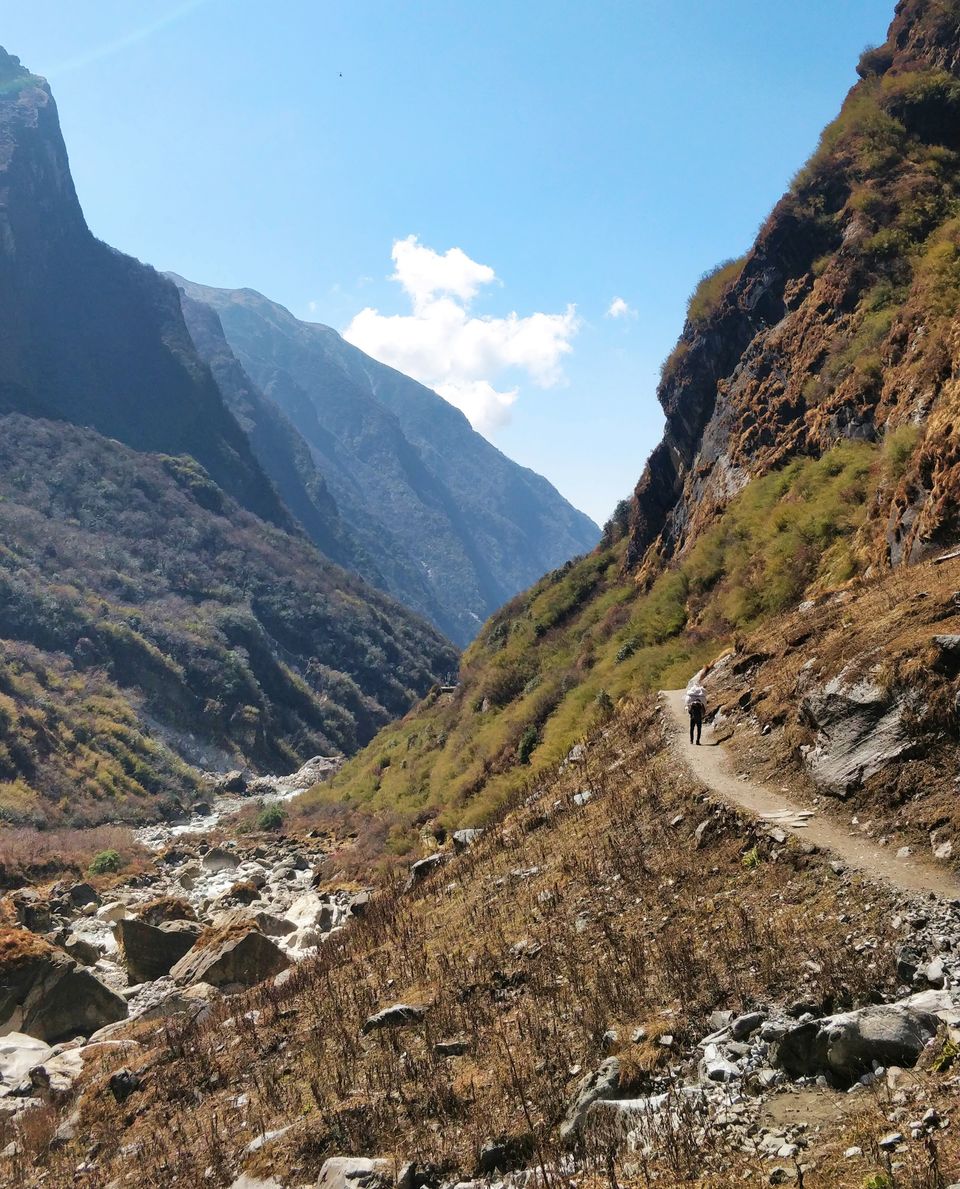 Trek route
The trek begins from Gandrukh and you find a lot of tiny hamlets along the way until you reach base camp. You return the same way until Chhomrong, from there you have options to either return to Gandrukh or take a new trail to Matkyu. You will receive a map of the trail along with your permit. You do not have to carry tents as all the locations you will pass have at least 2-3 lodges for travellers. You will get accommodation everywhere till ABC.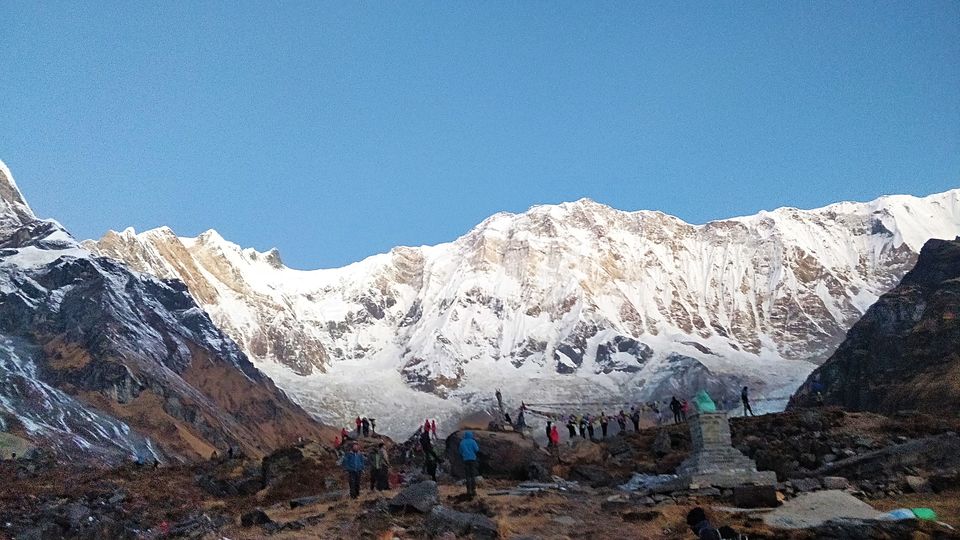 Gandhruk - Komrong Danda - Kimrong Khola - Chhomrong - Sinuwa - Bambo - Dovan - Himalaya - Deurali - MBC (Machupuchare Base Camp) - ABC - MBC - Deurali - Himalaya - Dovan - Bambo - Sinuwa - Chhomrong - Jhinu - Matkyu
When to do it
The ideal time for this trek is Autumn, in the month of October and November. Summer and monsoon months receive a lot of rainfall which makes the road dangerous and prone to landslide. During winter months the trail is covered with snow which makes it very difficult to trek, but quite a few people do try to do it in winter.
Brief Itinerary
Gandhruk - Chhomrong - Sinuwa (2,335 metres/17km)
Once you have reached Ghandhruk you should rest for the day and start your journey the next morning. It will take 4-5 hours for you to reach Chhomrong from Gandhruk, the trail will cross mountains, rivers and forests. You will start getting views of Annapurna South, Annapurna 1 and Mount Fishtail from Gandhruk itself. The view gets better once you reach Chhomrong. There is a check post here, you will have to get your permit checked before going farther. It is totally up to you now to trek farther or you can break your journey here as well, Sinuwa is 1.5 hours away from Chhomrong.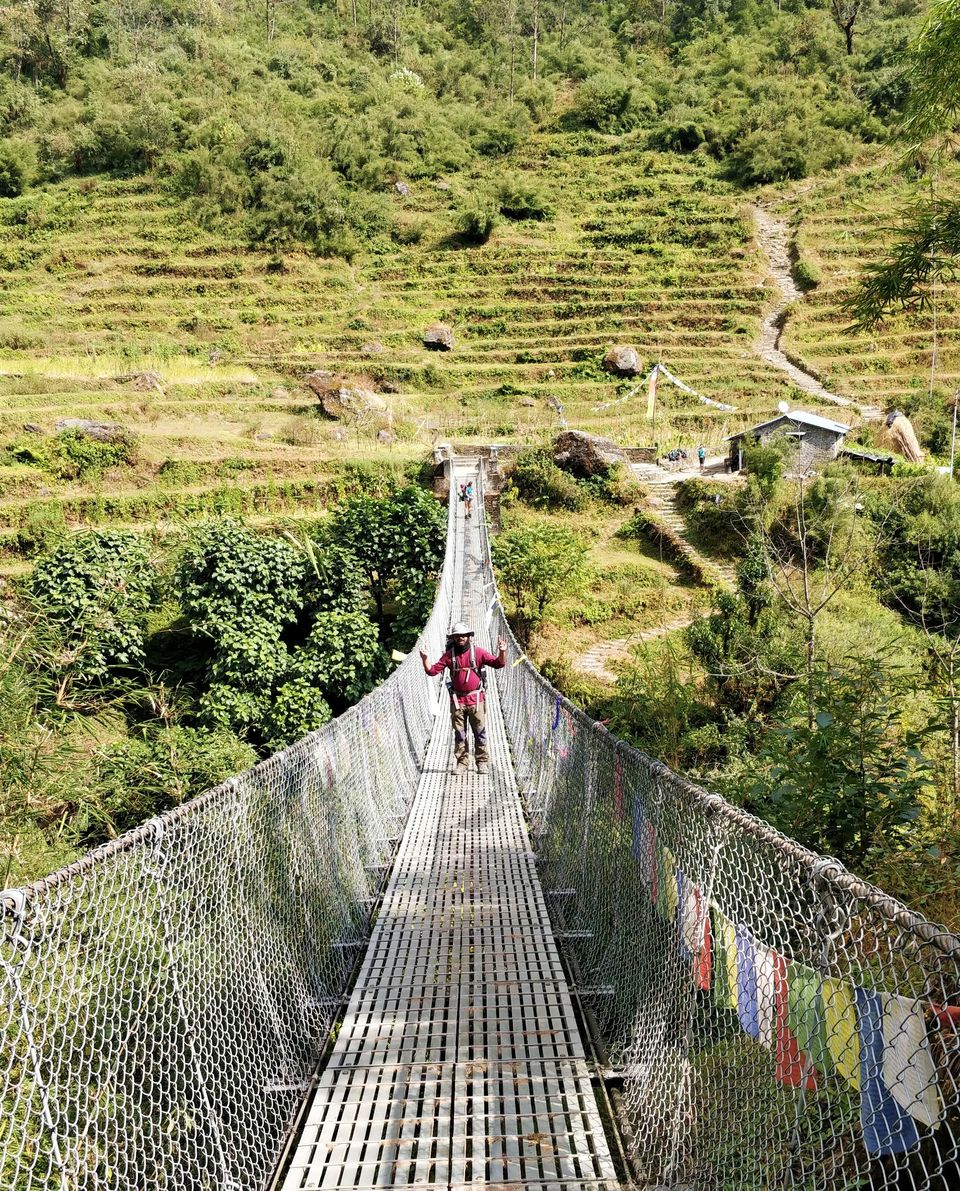 Sinuwa - Himalaya (2,920 metres/8km)
From Sinuwa to Himalaya, the trail is a shorter one and easy as well. You walk through a bamboo forest, you will witness Himalayan langur and there are chances of deer sightings as well. You will cross a lot of tiny bridges, streams and the view will keep getting better.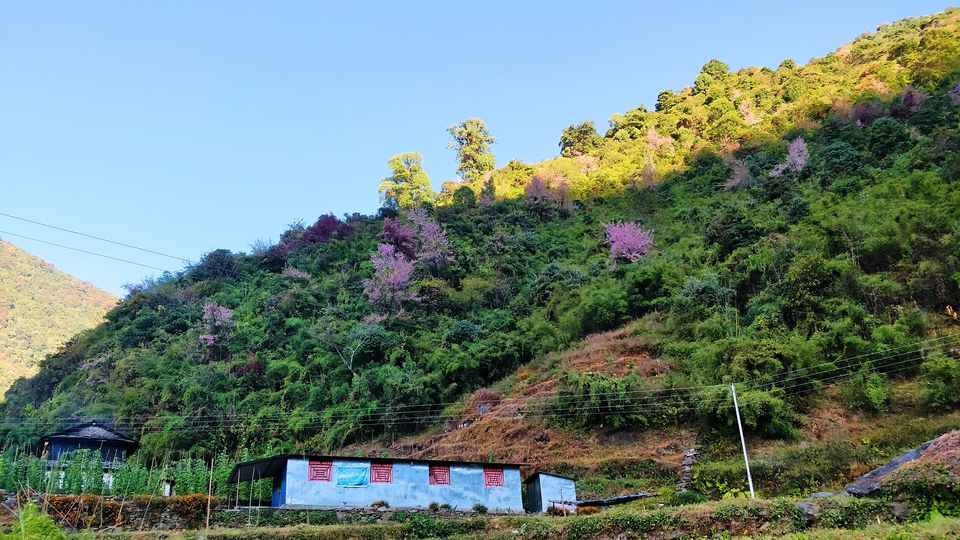 Himalaya - ABC (4,130 metres/8km)
This is the day you reach the lap of mighty 8,000 metre peaks. The terrain is going to be very different today. You trek right next to glacial streams and there won't be any trees, just huge waterfalls and snow-covered peaks all around you. The trek is going to be all uphill and difficult. But once you reach MBC your tiredness will give way to curiosity and you would just want to reach ABC. Once there, it is like being in heaven. If you don't want to spend a night at ABC because of the altitude you can come back down to MBC after spending some time.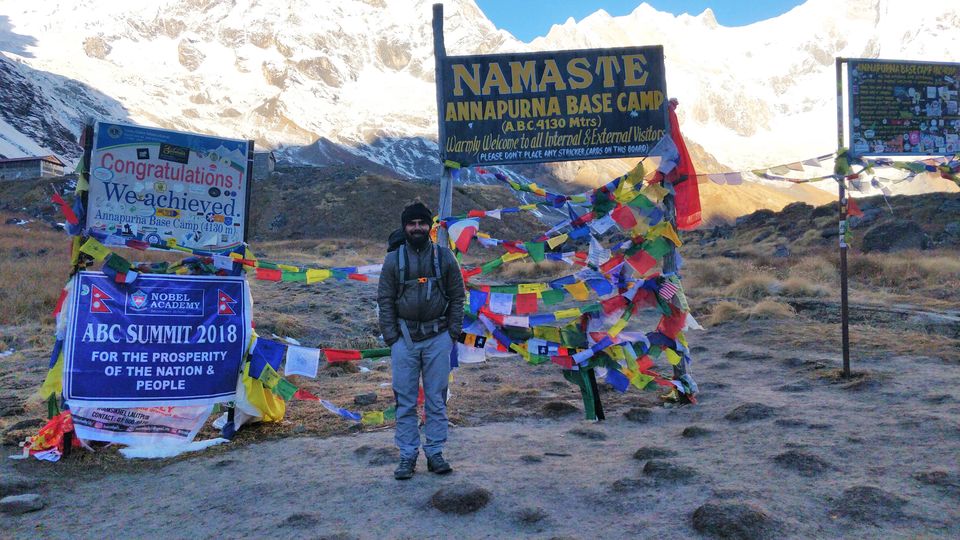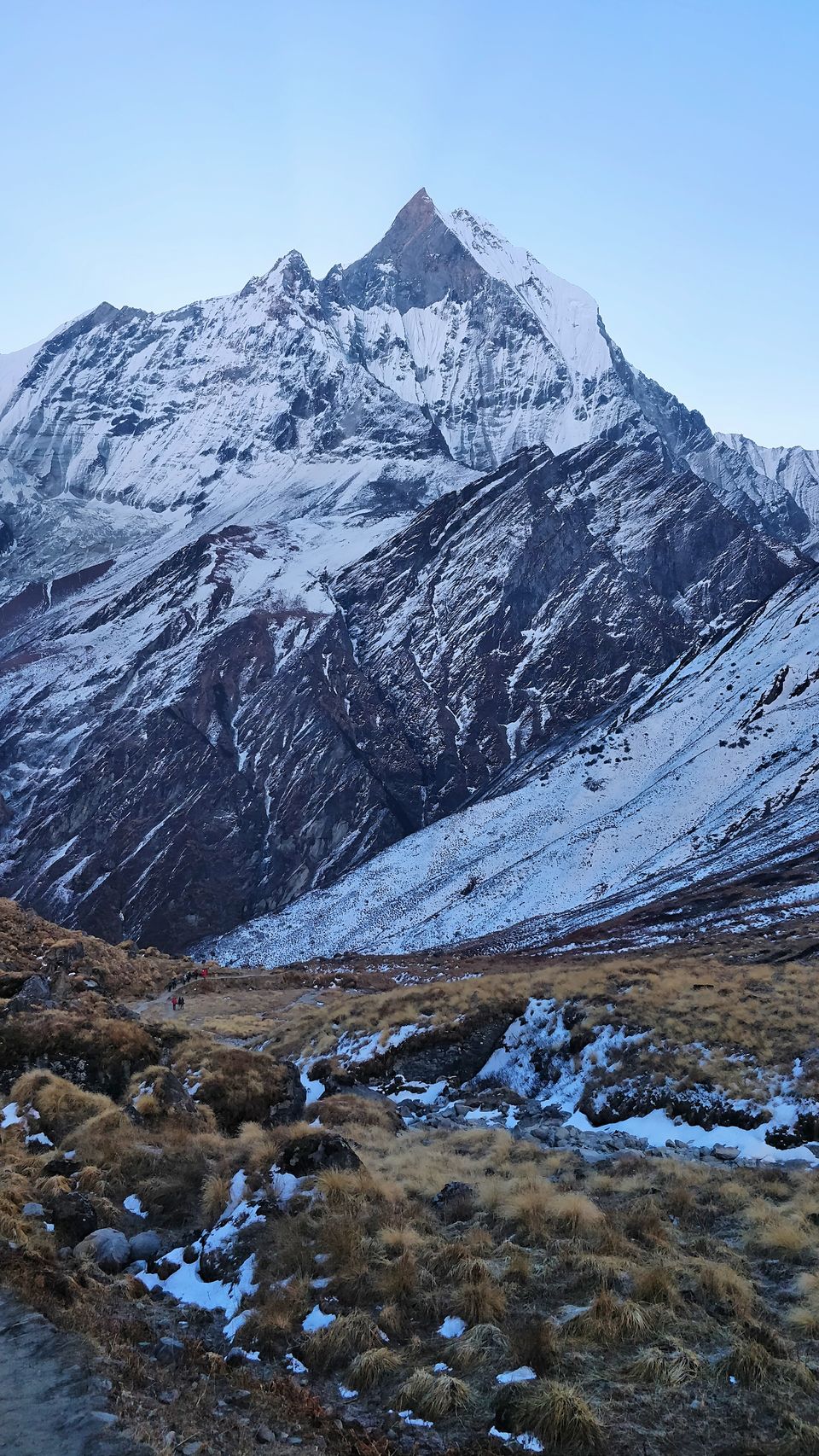 ABC - Sinuwa (2,335 metres/16km)
The return trek from ABC to Bambo is all downhill so it is an easy task and you can do it quite fast. From Bambo to Sinuwa it will be an uphill trail for about an hour but you can manage to do it without any trouble.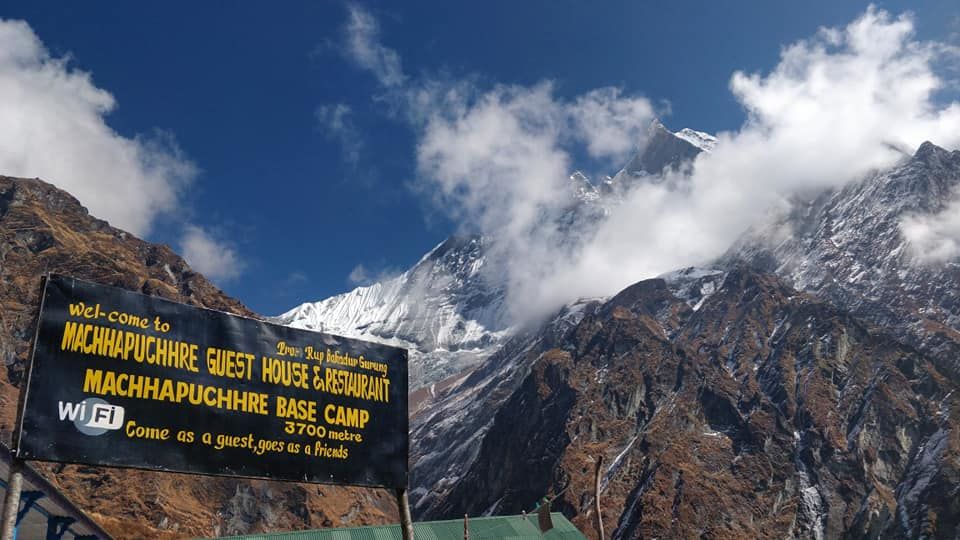 Sinuwa - Jhinu - Matkyu (1500 metres/8km)
You go back to Chhomrong, get your exit registered at Chhomrong check post, from here you will take a different route. You will see a trail going down, it will have a big sign saying 'Jhinu'. You head down that trail, you will reach a swinging bridge after 1.5 hours. Crossing this bridge would be a very exciting experience for you, considering the height and length of it. There is also a hot water spring just 15 minutes off the trail. If you have extra time you can visit it. Once you cross the bridge go up and take the trail going left. It will take you to Matkyu in an hour and from there you can get buses and shared jeep till Pokhara. The jeeps run all day but the last bus leaves at 1:00 pm, so make sure to reach early at Matkyu.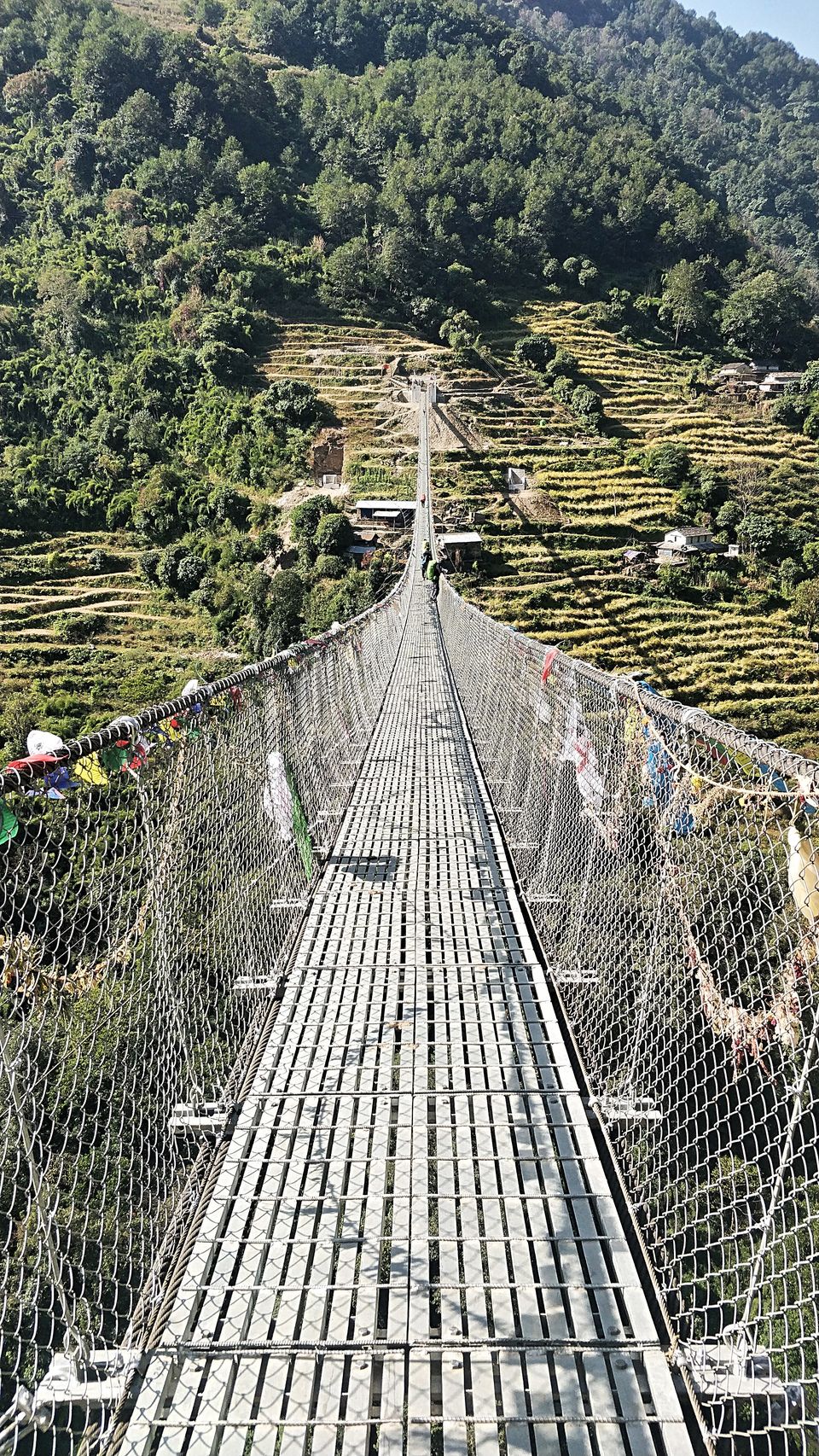 What to pack
Trek Shoes: Carrying good quality, anti-skid and waterproof trek shoes is a must as you will be going to a high altitude terrain.
Backpack: A 50-60 litre backpack is required to carry all your essentials for the trek.
Clothing: Multiple layers of clothing with heavy jackets, woollen socks and gloves are required. Thermals are a must as the temperature remains low at ABC.
Accessories: Sunglasses, cap, sunscreen with high SPF, moisturiser and toiletries.
You must carry a sleeping bag with you just in case you don't get accommodation in the lodges, you can sleep in dining halls.
You should carry your water bottle with you and refill it because you will not find anyone selling water botlles of the trail.
You can read in detail about things to carry on a Himalayan trek here
Also it is important to carry enough cash from India, because most of the Indian ATM cards don't work in Nepal except for the SBI(State Bank of India) cards.
To know more about the cost involved in this trek, click here.
Have you been on a trek recently, share your experience here to inspire others.
Also, check out Tripoto's YouTube channel for some amazing travel videos and inspiration!
Frequent Searches Leading To This Page:-
Ghandruk to pokhara package, tour package from kathmandu to ghandruk price, ghandruk to australian camp, distance from nayapul to ghandruk