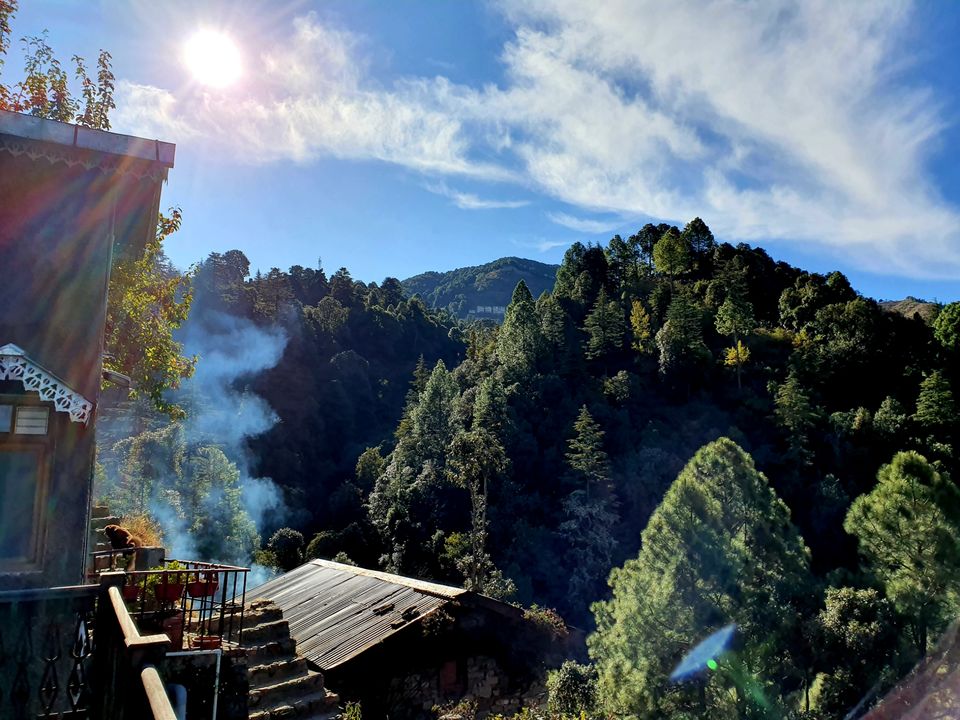 We are in constant search for views that takes our breath away. And this time we found the one in "Ramgarh-Fruit Bowl of Kumaon".
Lets first tell you all something about this beautiful hill station.
Ramgarh is emerging as a popular destination of Uttarakhand state as it is one of the hidden jewels of Kumaon region. It is also known as 'Fruit Bowl of Kumaon' as it houses verdant orchards of apples, apricots, peach and pears. The famous world renowned Nobel laureate Rabindranath Tagore was fond of this place and was a devoted visitor to this place📖😍
Really this place fills your hearts with calm, cool and secluded thinking, arises the fancy, fantastic and artistic ideas. Many writers and thinkers visit this place to rejuvenate their thinking. It is recorded that some of the compositions of Rabindra Nath Tagore was composed while his stay here😍❣
When we found a HOME AWAY FROM HOME...!!!
Generally we try to book an Airbnb apartment wherever we go. We feel it's comfortable and there is a feeling of belongingness. Our heart is filled with love and there is a smile on our face as we share our airbnb experience with you all today.🤗
One can only expect calmness, peace, amazing hospitality and even a bit of luxury at Caroline's place❣The house is located in between the hills and it takes approx 3-5 mins to go down to the house. But nevertheless we were greeted by 3 dogs who came running to us for a pat on their backs and a caretaker. The moment we entered the house, all our anxiety and tiredness from a long journey from Delhi went away. What a beautiful house they have. The moment you enter, you feel that this home has been prepared with lots of love and personal touches. Multiple fireplaces, living area, big terrace, garden, 3 bedrooms with heated beds and multiple heaters & lots and lots of books📖.
All the bedrooms have incredible and lovely views🌄. We had lovely cozy evenings sitting by the fireplace. We would recommend everyone to atleast try their home once😍
Thanks Laloujuneja and Junejaashwin for building a great place which one call "Holiday Home"❣❣
Perfect weekend gateway for people living especially in Delhi and NCR🤗
Link to Book this place: Check out this place on Airbnb: The Most Amazing View – Entire house, sleeps 6. https://abnb.me/xfW6oMqGT5
PS: You can stay here with your full family as they offer 3 bedrooms which can accommodate upto 6 adults:) Happy Travelling!