When I first found out about the Ramgarh Bungalows a couple of years ago, I was smitten pretty much instantly. For one, I absolutely love Neemrana's quaint 'non-hotel' hotels and heritage spaces. Secondly, I hate being in a car too long.
A cluster of charming colonial cottages by the Neemrana group of hotels, the Ramgarh Bungalows are tucked away in a quiet corner of the Kumaon region. Plus, there's lots (I mean lots) of fresh fruit.
The journey
An hour ahead of Bhimtal, Ramgarh is a small hill-town that lies in the folds of the Kumaon hills. The town is divided into two parts – Malla (the upper section) and Talla (the lower). The Bungalows are located in Malla Ramgarh. The drive from Gurgaon takes approximately 7-8 hours, and goes via Ghaziabad – Moradabad – Rampur – Rudrapur – Haldwani – Kathgodam – Bhimtal – Bhowali – Ramgarh.
While this is a neat road trip in itself (great roads for most part of the journey), you could alternatively also take a flight to Pantnagar and take a taxi from there to the hotel (a 2.5 hour drive), or take the train to Kathgodam and reach the hotel via the Haldwani-Bhimtal-Bhowali road (1.5 hour drive).
Ramgarh is also an hour away each from Nainital and Mukteshwar.
Landmark: Look for the 'Mother Dairy' in the Ramgarh market on Google Maps. Follow the road winding downward to the left to get to the hotel.
The Bungalows
Dating back to the early 1900s, these now-refurbished colonial Bungalows once served as Dak Bungalows, guesthouses for the British, as well as a gatehouse and a cowshed. Interestingly, this iconic property also once housed the likes of Jawaharlal Nehru and Rabindranath Tagore (which is where the Writers' Bungalow gets its name).
Spread over a section of a hill, the estate comprises 3 individual Bungalows – Ashok Vatika, Cliff House, and the Writer's Bungalow, as well as a main compound housing the Reception, Dining Hall, Old Bungalow, Vista Villa, and the Rose Cottage. In true Neemrana tradition, each room is differently designed, and has its own charm.
Each Bungalow consists of 2-4 rooms, along with a separate lounge-cum-living and dining area. They're also equipped with charming verandahs, terraces or balconies overlooking blooming fruit trees, and of course – the hills.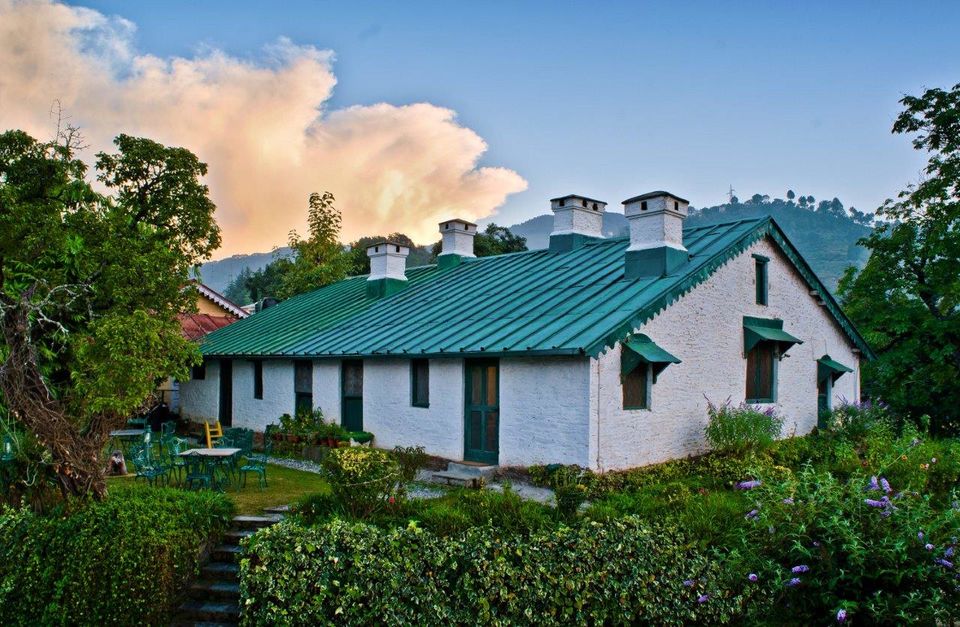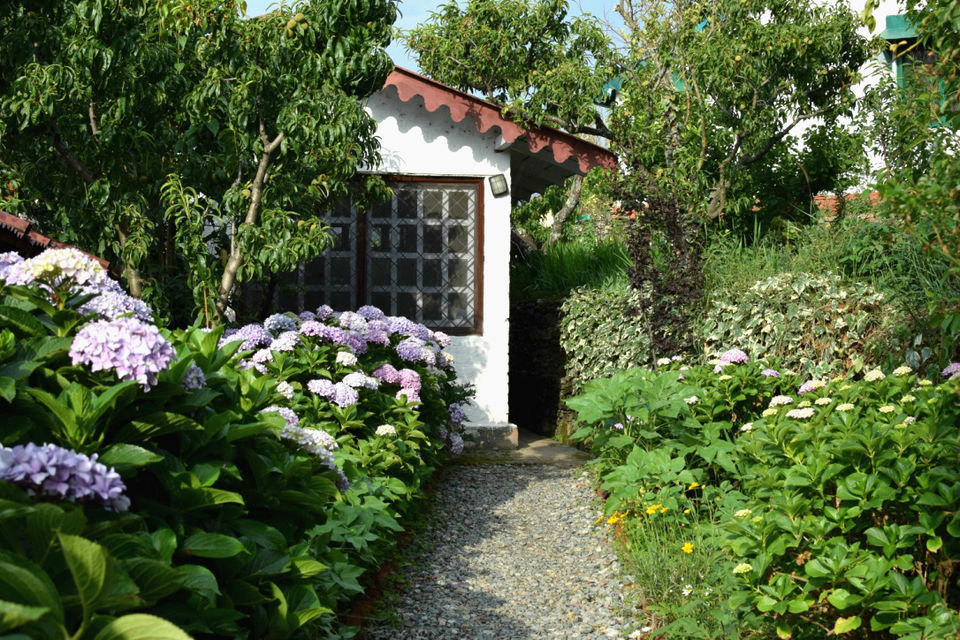 While Ashok Vatika (2 suites and 2 rooms), Cliff House (2 suites) and the Writers' Bungalow (2 deluxe suites) are close to each other and at an elevated height (i.e. better views), this lot is a steep 500mts walk away from the main compound. While breakfast can be served to you in your villa, you may have to head down for lunch and dinner. Make sure you call the hotel in advance and check. Parking is available near each villa – so you can also drive down to the main compound if you have your own car.

We stayed at the Lemon Suite during our stay, a quaint & gorgeous room with its own little sit-out. The room is equipped with one double bed, one single bed, and one single kid's bed or cot in the annexe. It can comfortably fit 3 adults, and also has enough space for an extra mattress. Named after a lemon tree planted right outside the room, it is further adorned by cutesy artwork and the rustic-finish walls add to the old-world charm.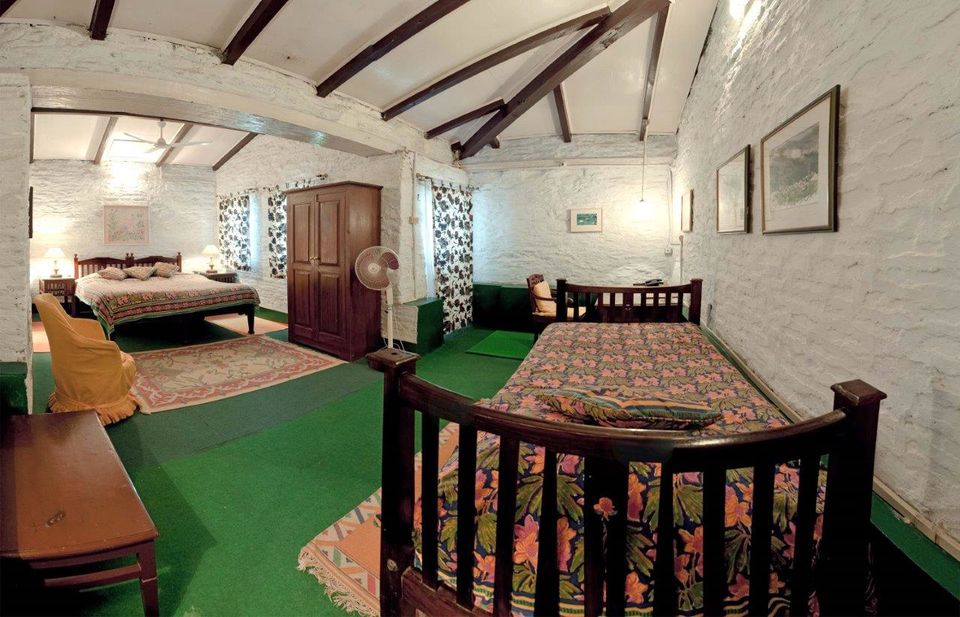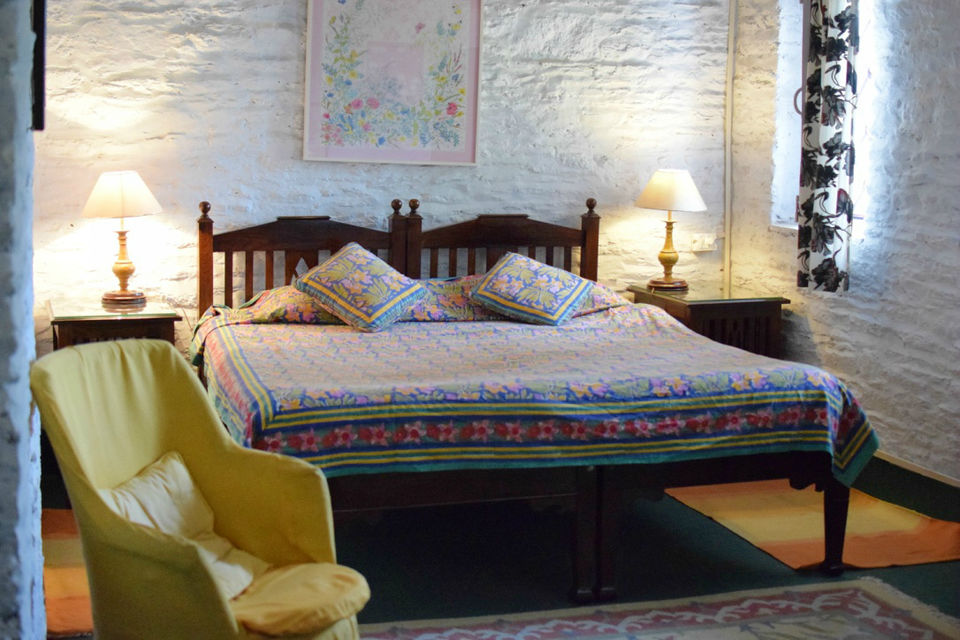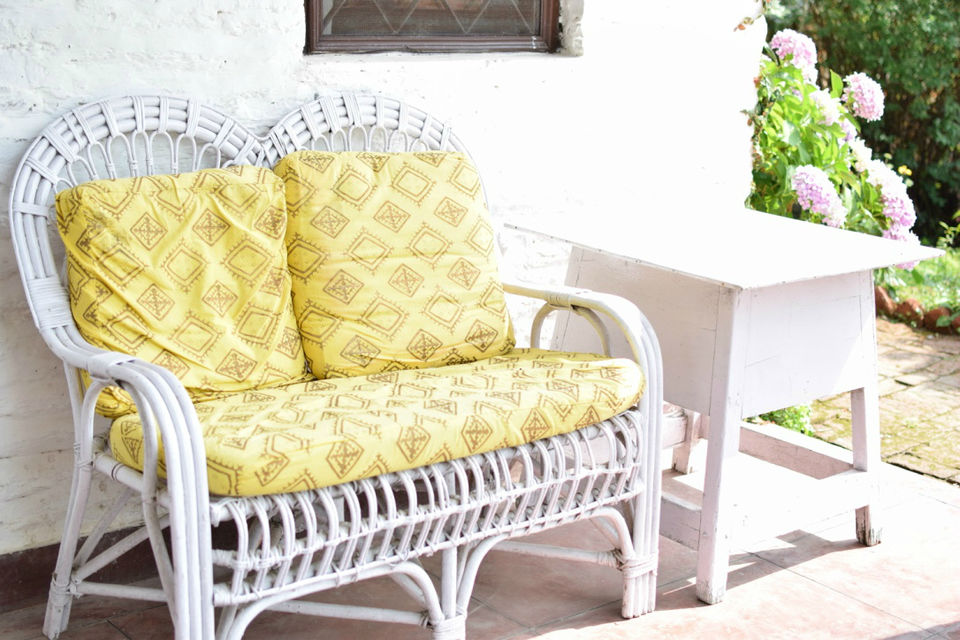 If you're travelling in a group, you could ideally book a whole Bungalow in advance, as per your group size.
Room tips: Opt for either the Blue/ Green rooms in Ashok Vatika, any room in Cliff House, and any room in Writer's Bungalow for a great view. The Lemon suite in Vista Villa is also the only single room on the property with no immediately adjoining rooms, i.e. no neighbours.
'Fruit' me up
Ramgarh is also known as the 'Fruit bowl of the Kumaon', owing to the vast number of fruit trees and orchards here. The gardeners at Neemrana have done a fabulous job with flowers and fruits across the property, and you shouldn't miss indulging in fresh and luscious peaches, plums, apricots and pears.
If that wasn't enough 'fruit' for your punch, Neemrana also makes its own jams and preserves at the Bungalows, sans preservatives. Choose from an array of spreads and marmalades at breakfast everyday, and you can even buy some to take back home.
Tip: The Kiwi, Strawberry, Peach and Plum Jams are especially divine, as is the Malta Marmalade and Plum Chutney. Priced between Rs 100 – 300 for a jar.
Things to do
For those of who look for places bustling with activities, and 'things to do', Ramgarh isn't the place for you. It's actually the kind of place where you do absolutely nothing. The whole charm of the place is breaking away from city life and civilization, watching the sunsets, catching up on some reading, or maybe TV shows if that's your thing (Carry your own laptop/ entertainment since there are no TVs in the rooms). There are a couple of nature walks/ trails/ short treks that you can do within the vicinity of the Bungalows, or you could head out to places like Mukteshwar, Sitla or Nainital which are close by.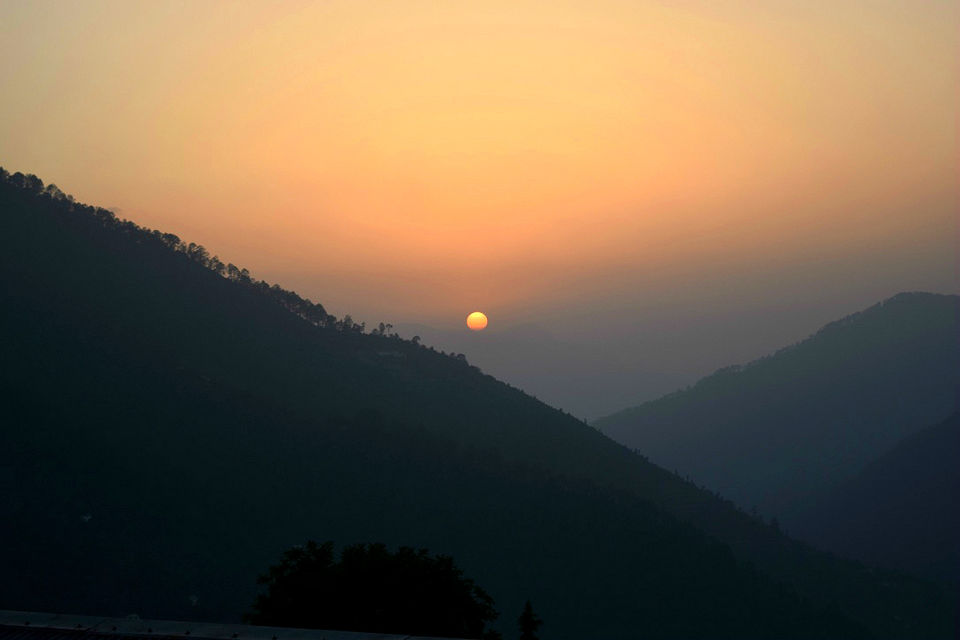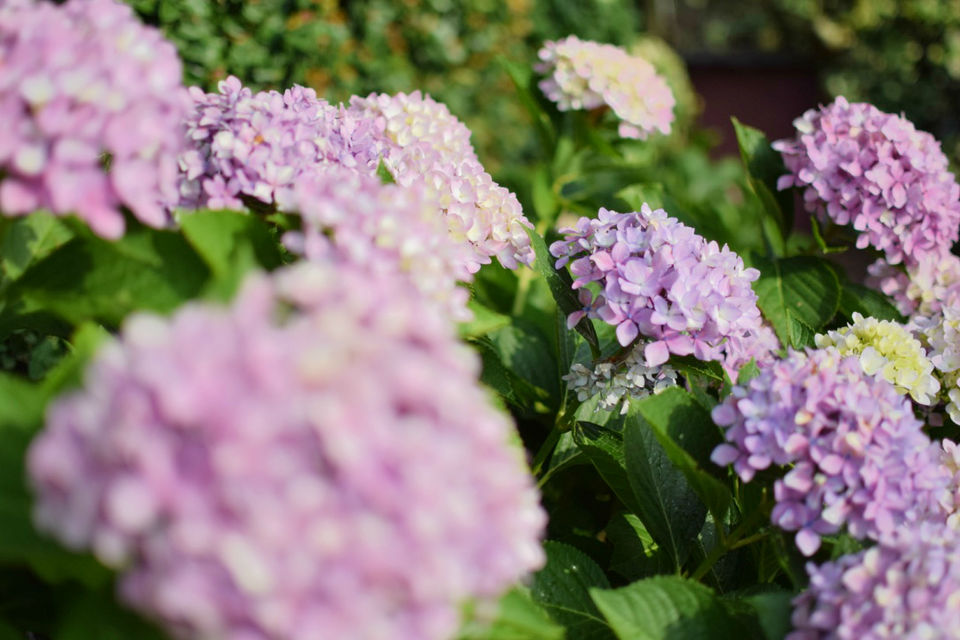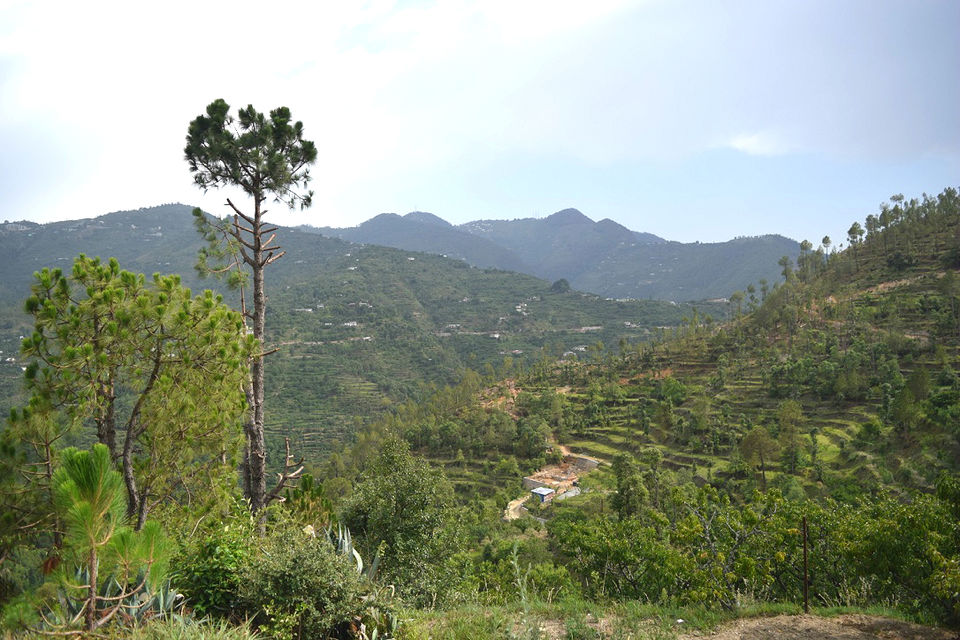 The drive to Mukteshwar is quite picturesque though; do stop by the local fruit vendors to pick up some fresh, organic fruit. In Mukteshwar, visit the 'Himdarshan' point, which overlooks the valley, and is a vantage point to view the snow-capped Himalayas in the distance (if the weather is clear). Try the Nirvana Organic Kitchen or the café at the Mountain Trail Resort for a quick bite.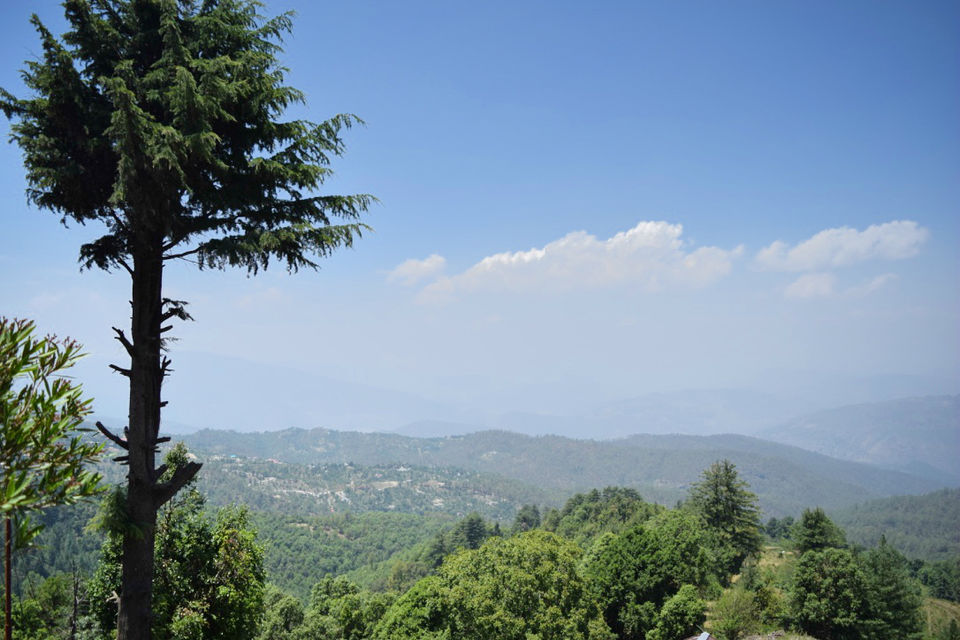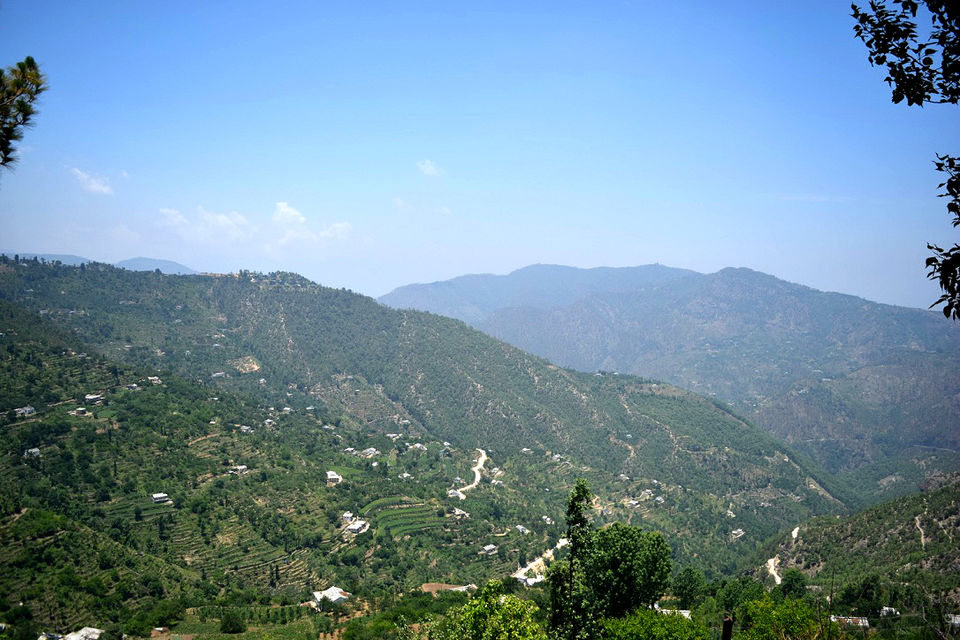 Enroute pit-stops

We made two stops each way for quick bites and some chai. Gajraula in U.P. (before Moradabad) is known for its Dhabas, although vegetarian. We tried Moga Punjabi Tadka and Bhajan Dhaba (the big one right next to KFC). Both were pretty good, clean, and had decent bathroom facilities. There's also a huge Bikanervala, KFC, Dominos and a McDonald's for those who prefer to stick to the familiar.
Do try the iHeart Himalayan Café just ahead of Bhimtal on your way to Ramgarh, or back down. A cosy, and fairly new café, you'd find great coffee, pastas, pizza and sandwiches on the menu. They also have some nice muffins and pies. It is self-service though, and food could take a while if the place is crowded. We also took back some Lemon cake for tea time – yum!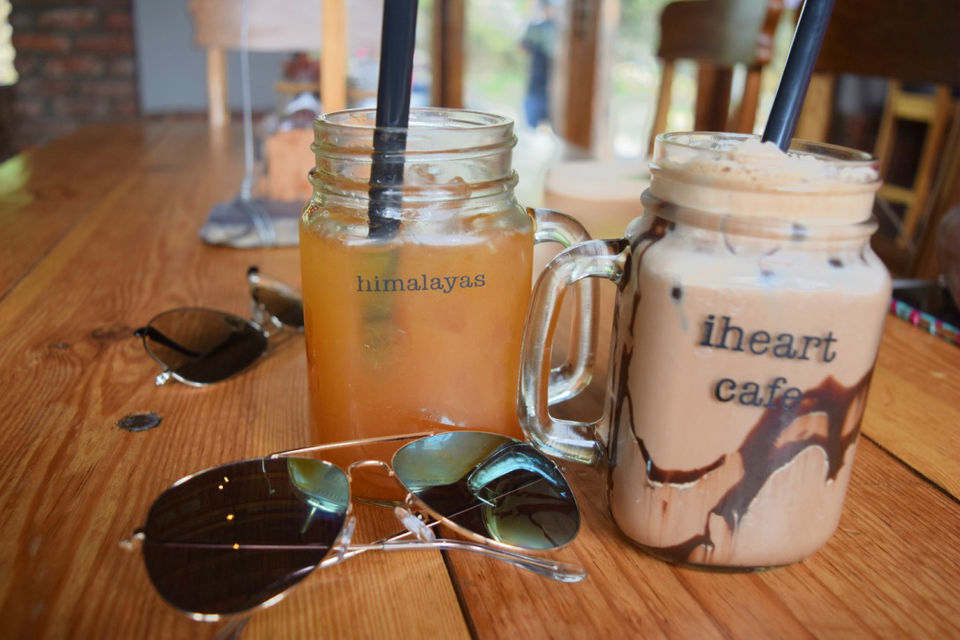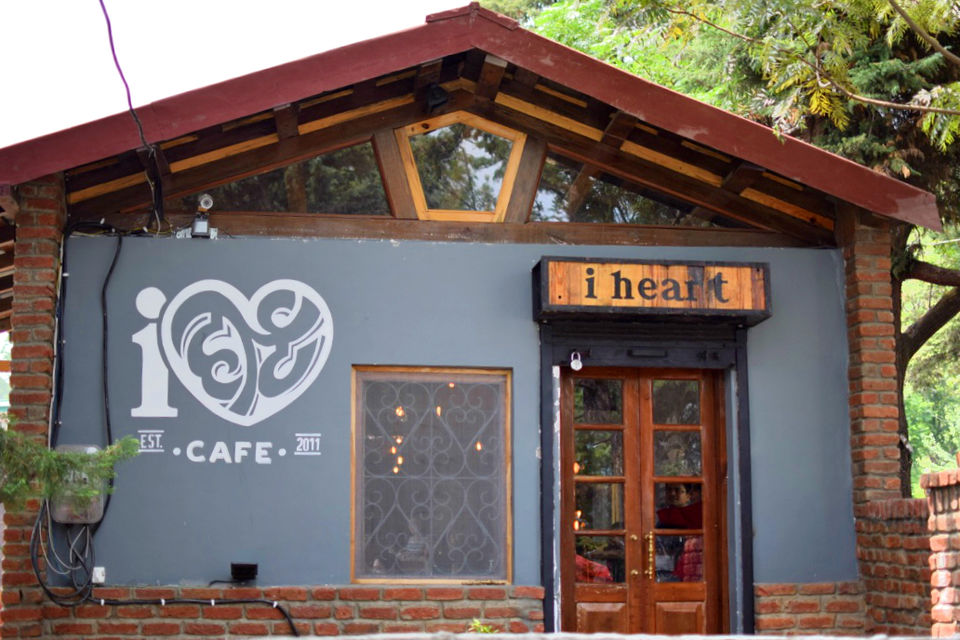 On our way back, we grabbed a quick bite at the Pots and Stones Garden Café in Haldwani. The restaurant is conveniently located on the main road, and is a charming spot for a quick stop over. The food was fairly good too, and the restroom is super clean. They have an indoor and an outdoor section, which is a great idea when the weather is favourable.