Where the road from Delhi to Ramgarh ends, you will find a handcrafted haven of love and nature. Built amidst the lush forest of Uttarakhand's Kumaon region, Himalaica gives homestay a new meaning.

Situated in Shyamkhet village, Himalaica is a dream come true for city dwellers who have always fantasised of a vacation home in the mountains but could never get one.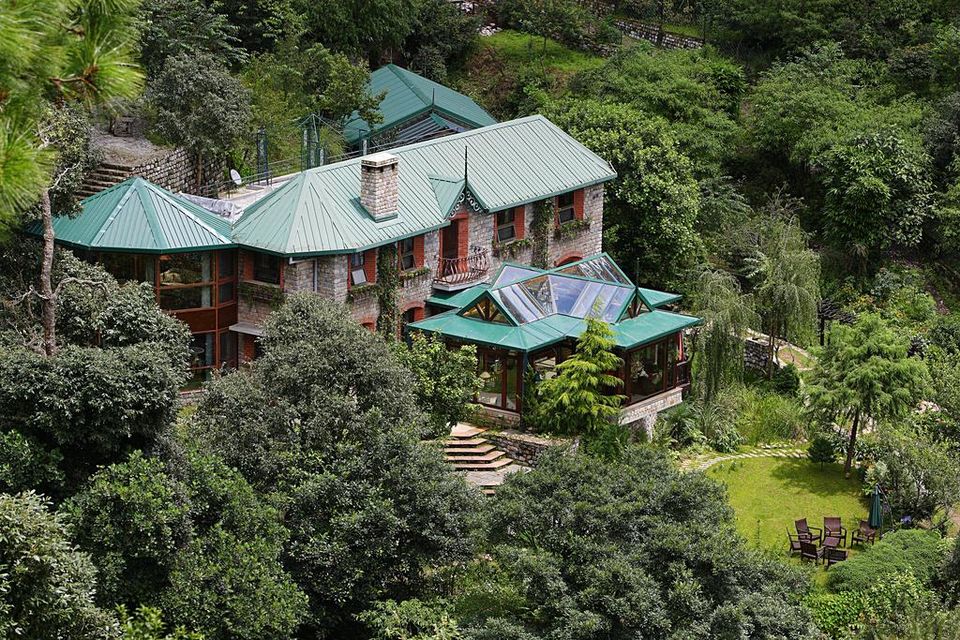 A vacation home of Shalini and Uttam Dave, a Delhi based couple, Himalaica took 13 years to reach its final and beautiful form. Built painstakingly and lovingly by the couple, the place succeeds in materialising their passion and love for nature. Both Shalini and Uttam have their fortes in developing the property, but their passions finds a common ground in the love they share for birds.
From hand-trimmed gardens to bird-friendly sculptures, the Daves have crafted a piece of heaven not just for vacationers, but also birds.
Himalaica gets its unique character by collating the art of local craftsmen with modern architectural style; 'drawing its inspiration from the past, living in the present, and looking into the future'.
The owners consider it a functioning home with a full-time staff to take care of the property, a fleet of adorable pets to keep it lively, and an ever-ready pot of freshly brewed coffee to welcome the guests.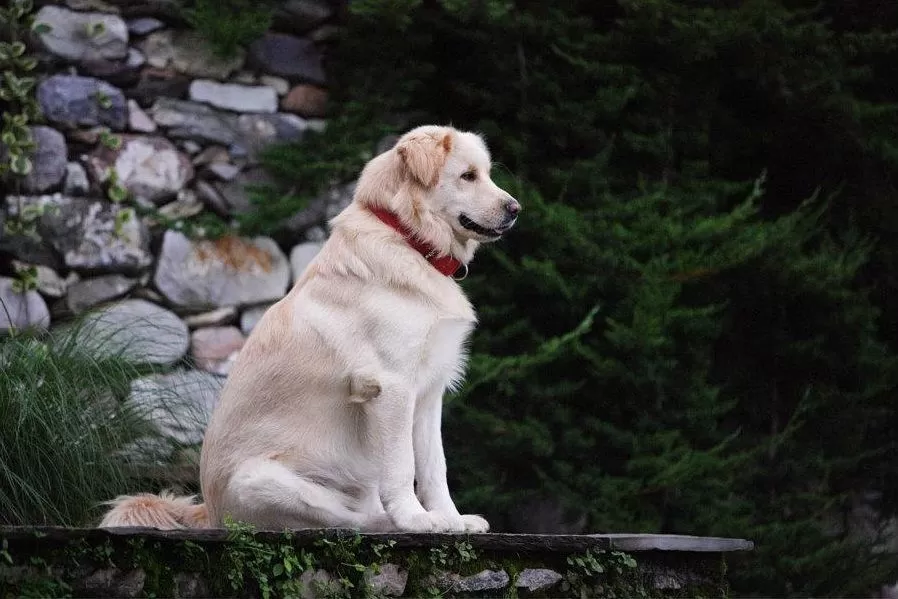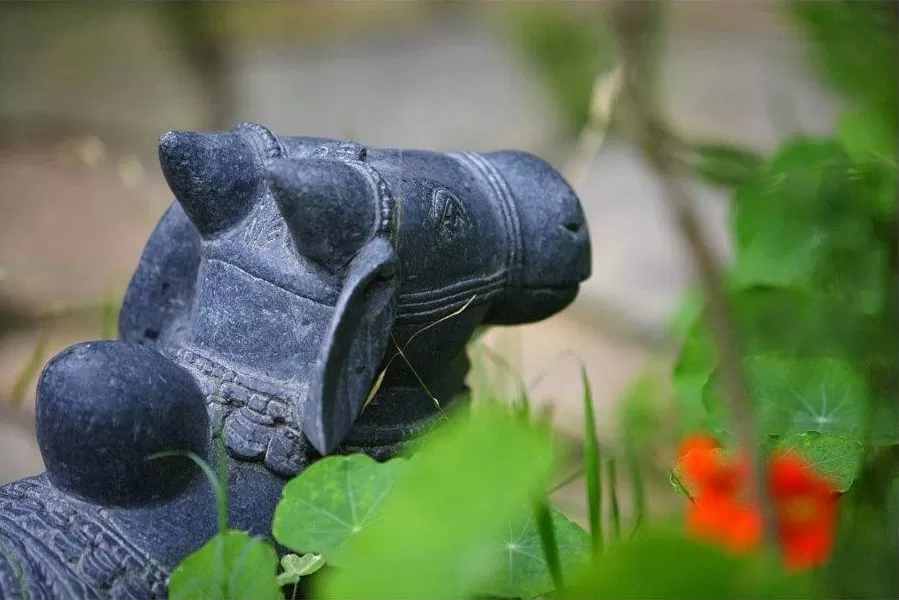 Bhowali is the nearest town from Himalaica and has a functioning ATM. The hosts do not accept cards, so it is suggested to make the entire payment at the time of booking. Facilities, such as WiFi, printer, copier and scanner are also available along with a full-time cook and housekeeping staff.
Tip: Make your booking well in advance as Himalaica is always high in demand.
Ideal For
Couples or families who need a place to relax and meditate amidst nature. And for those couples who are on the look out for a stay in the lap of the mountains which brings them closer to nature and each other.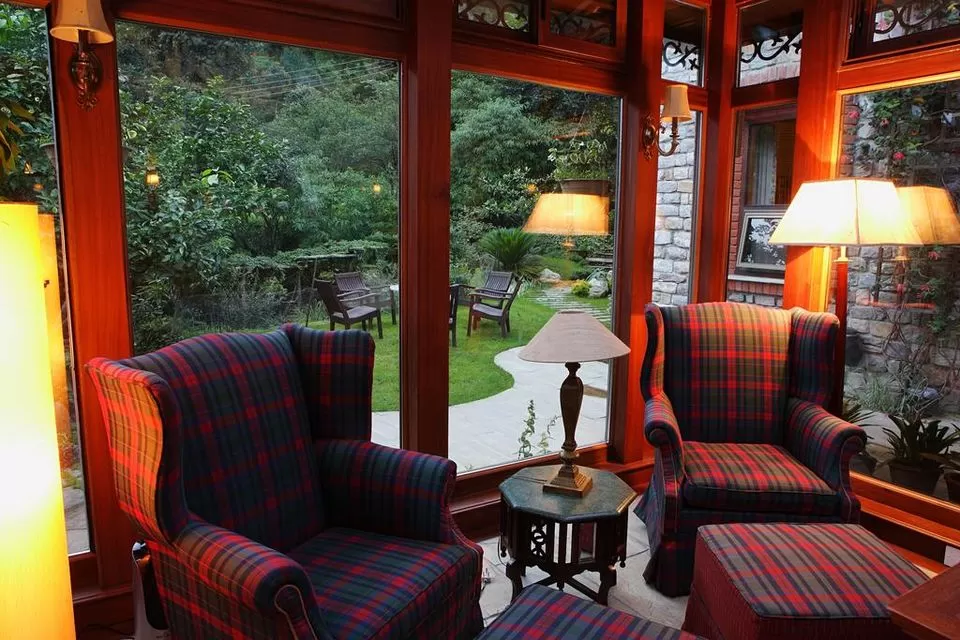 Where
Village Shyamkhet, 2.6 km on Bhowali-Ramgarh Road, Ramgarh Block, Nainital District, Kumaon Hills, Uttarakhand – 263 132
How to reach
The Shyamkhet village is 305km from Delhi, and takes about 7 hours to reach if you are driving down yourself. If you are travelling by train, then a daily Shatabdi also leaves from Delhi to Kathgodam station, from where the hosts can provide a pick-up and drop-off. The nearest airport is in Pantnagar (63km away), a shuttle to and fro from the airport can also be arranged.
To know more about reaching Himalaica via public transport, visit this page.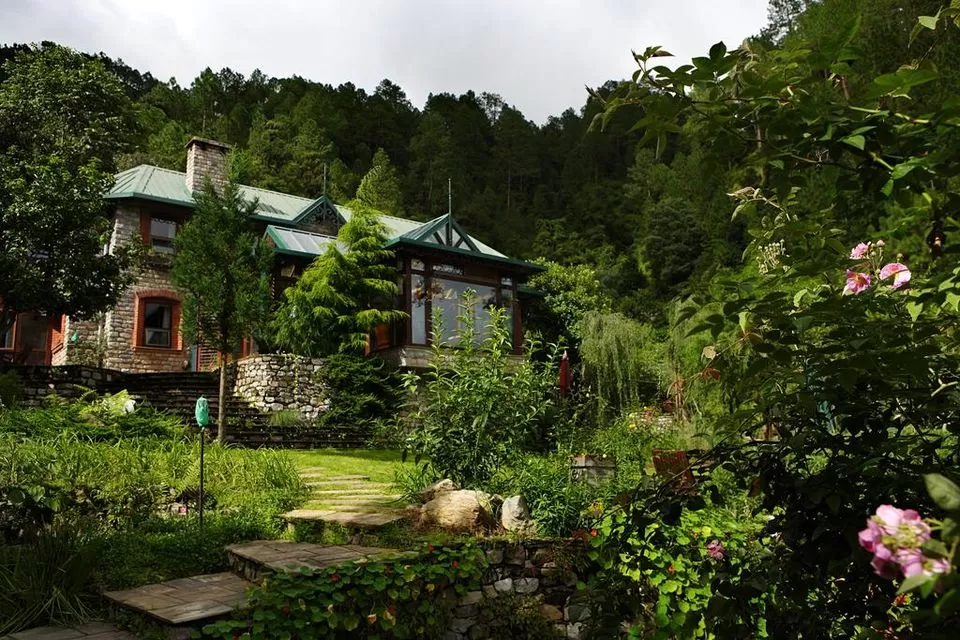 Accommodation:
Main Villa: This villa has a large glass conservatory, perfect for having a cup of tea in. It also has a living room with an active fireplace, a dining room which hosts up to 10 people, a large kitchen and three wood-floored bedroom.
Price per night: Rs 10,000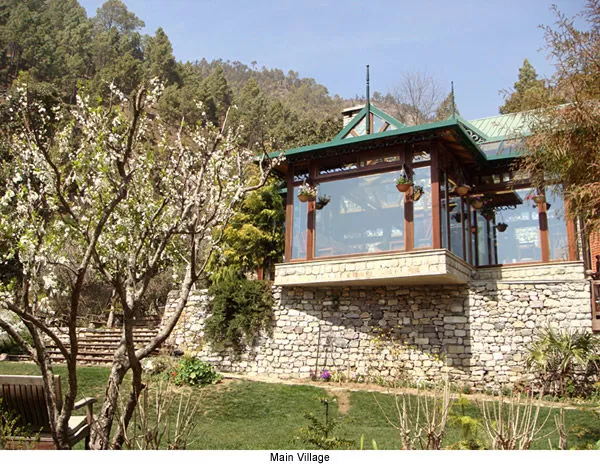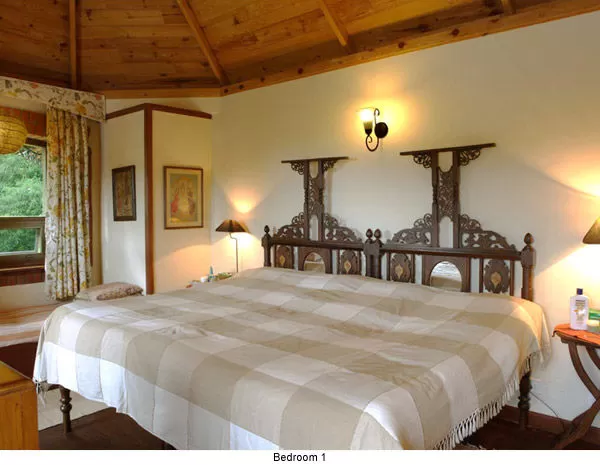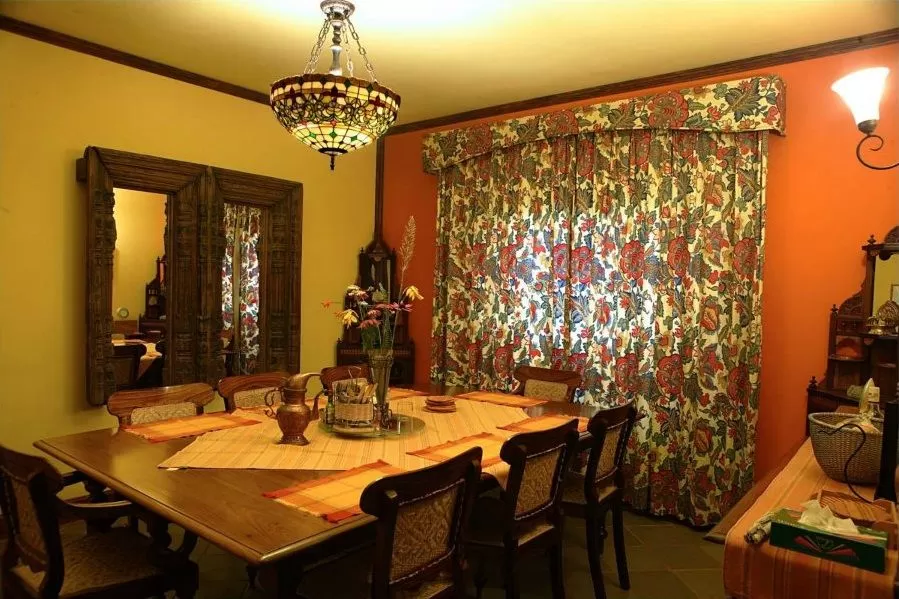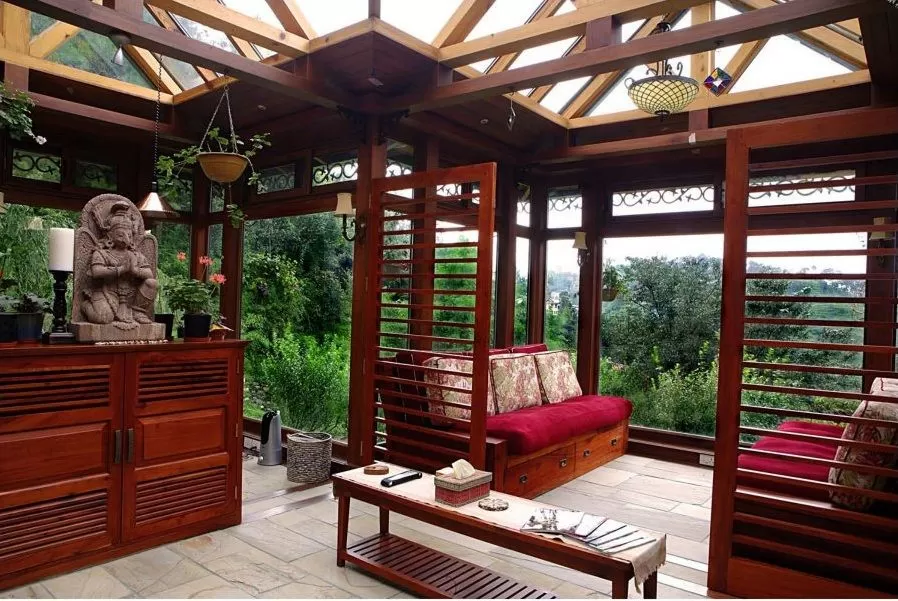 Guest Cottage: This cottage is ideal for a small group. It has a beautiful garden seating arrangement, a dining lounge, kitchenette and two bedrooms.
Price per night: Rs 10,000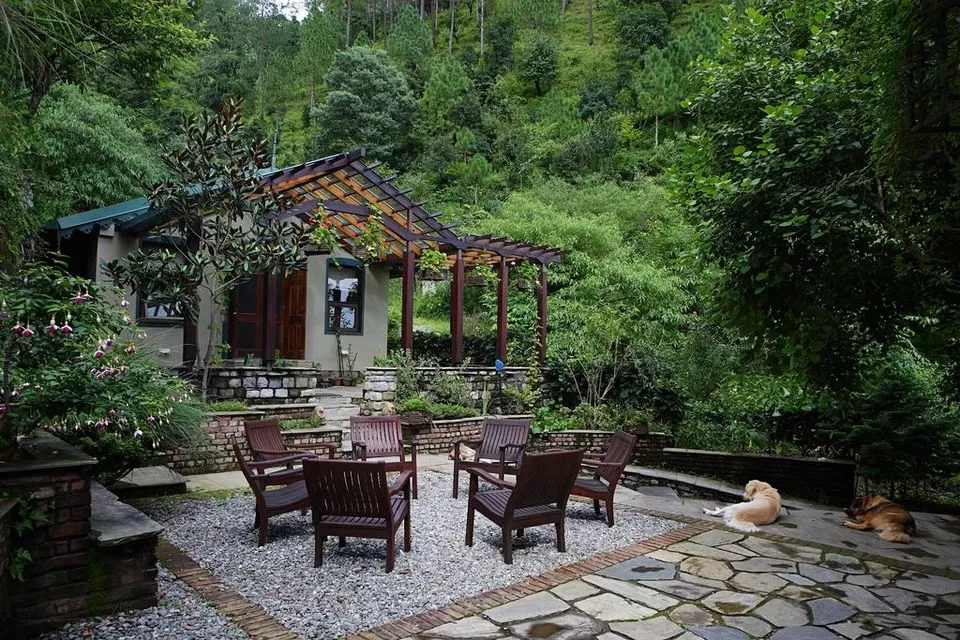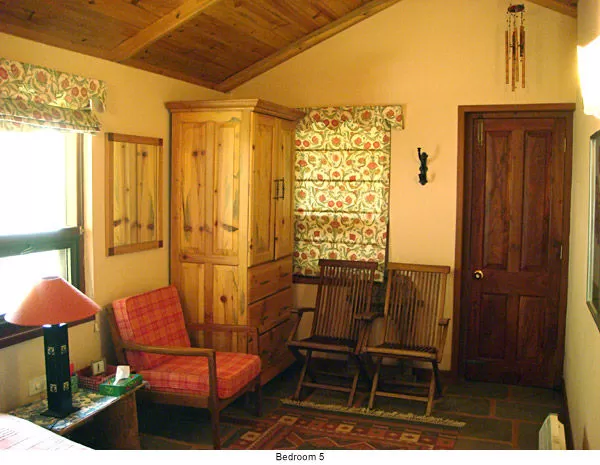 Experiences offered:
Short trek from Himalaica to Gagar viewpoint: A short trek to the Gagar viewpoint is a great way to start the day at Himalaica. From here you get a view of the Nanda Devi and Panchachuli peaks. The hosts can also arrange a guide for you.
Kulethi – Jhandidhar: Rent a car from Himalaica and drive 5km on the Ramgarh Road to reach the base of Jhandidhar Peak. If you want to stay longer, the hosts can help you book a stay at the Forest Rest House in the Mahesh Khan Forest as well.
Bhowali Sanatorium: Established in 1912, this was once the second largest sanatorium in Asia. Situated 9km from Himalaica, history enthusiasts like to visit this place as Kamala Nehru, wife of Jawaharlal Nehru, was treated for TB at Bhowali Sanatorium.
Ghorakhal Temple: Dedicated to the revered deity of Kumaon, this famous temple is just 3km from Himalaica. The best time to visit this temple is during Dussera when you get to see large gatherings and even animal sacrifice.