So far, I have had a healthy pregnancy. The main thing that has affected the way I travel has been tiredness.
I cannot even  explain how tiring pregnancy can be, particularly in the first trimester. The only thing I can think of is maybe the feeling of been partying for 4 days straight – you're so exhausted you could fall asleep standing up and you can think about nothing but having a long shower and going to bed. This is how I felt in the first trimester while travelling in New Zealand!
I'd be happy sightseeing and walking all day but felt like I needed to stop and have a drink more often than I normally would. I did my very best to stay hydrated and drank a ton of water, and then of course, lots of toilet stops.
It's quite annoying that babies aren't eligible to collect flight miles in the womb, because by the time our little frequent flyer will be born, I probably would have racked up enough clicks for a flight somewhere.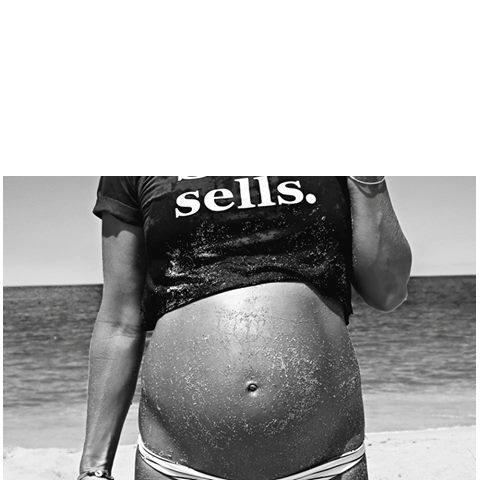 1. Let them know you're pregnant
I didn't start showing until I was about 23 weeks pregnant. Which means most people didn't realise I was preganat. I quickly realised though you have more chance of getting an aisle seat, extra snacks and people are generally happier to help you with your bags at airports when they find out you are pregnant. Also you will get ushered through the fast-lane in queues to save you standing in line.
2. Talk to your doc
Before taking off chat with your doctor. They will tell you if you are good to go according to your health and of course baby's. They also usually give special tips according to which stage of pregnancy you are in.
3. Check the airline restrictions
Different airlines have different rules about travelling while pregnant. Most will allow you to fly until about 36 weeks but they will require a letter from your doctor once you've over 28 weeks to confirm you're fit and well and won't go into labour during the flight.
4. Drink, drink and drink
Dehydration can be a serious problem for pregnant women. You'll feel really crap and you need to be drinking more water while you're pregnant anyway.
5. Travel light
I always say no to overpacking. But now traveling alongside the stork is not the time to tote everything in your closet. Pack light to avoid schlepping a heavy load.
6. Travel mid-pregnancy
Research suggests the best time to travel is between 18 to 24 weeks into your pregnancy because that timeframe marks the safest (and easiest) period to take flight.
7. Pace yourself
Traveling with a baby in your belly is not the time to test your limit. Before I became pregnant I was always guilty of skipping meals, not drinking enough, not sleeping enough and not resting when I needed to.
When you've got a little bump to care for you automatically change your habits and take better care of yourself but just take it slow and listen to your body.