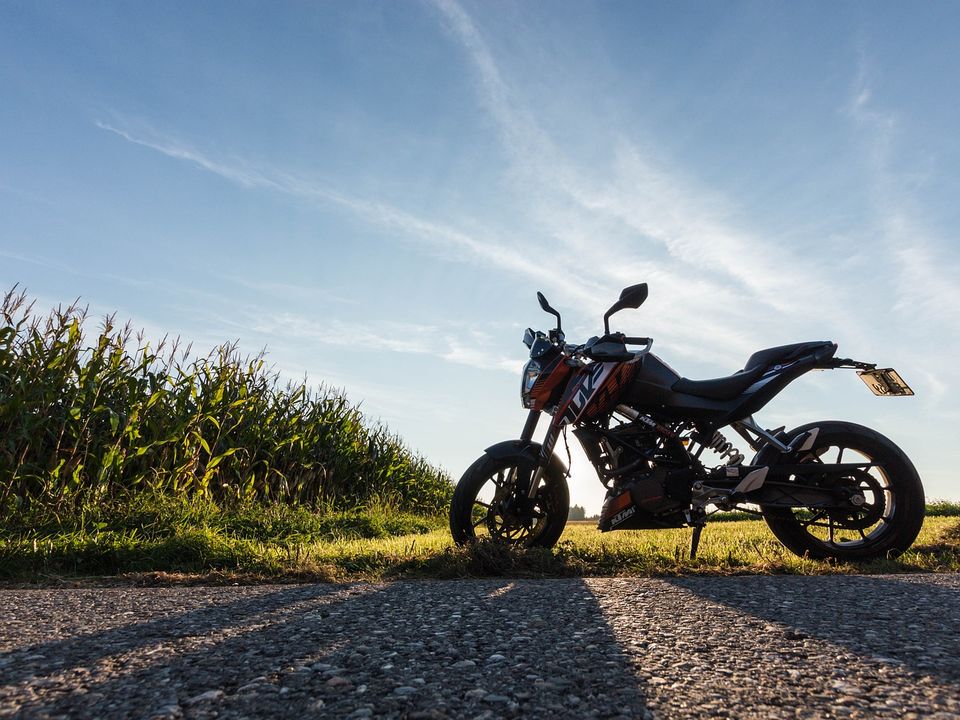 Unlike what we see in the movies and pop-culture, road trips aren't about hitting the road on a whim as you cruise in your car or motorcycle. They often involve a lot of groundwork and planning before you head out. And this stands even more true when you're planning to take your ride out during the monsoon months when it's raining cats and dogs and the roads are slippery! You have to think about the route options, road conditions, your ability to ride through the entire journey, your travelling companions and other scenarios.

So to help you plan your next monsoon getaway, we've put together a list of essentials you need to consider before you hit the road:
Choosing the motorcycle
The best bike is the one you're comfortable riding. But if you've never been on a long journey before, you might want to try riding a few to see what suits your needs the best. Once you zero in on a motorcycle, you will need to make certain modifications to ensure it is suited for your journey. The first is choosing the right tyre. If you're travelling on rainy and slippery terrains, you'll need a tyre that maintains a good grip on the road. The Apollo Alpha is a good choice for such a ride. For other modifications you might want to include changing the handlebar, getting a more comfortable seat, more powerful headlights, and a new exhaust.

It is important to note that bikes are generally less comfortable than cars during long journeys, hence it is important to ensure you've got all modifications as per your requirements to ensure maximum comfort.
What to wear
There are some basics you should adhere to while riding long distances – wearing riding pants or canvas trousers if it is too hot and humid, ankle boots, riding jacket, and a full-face helmet. However, when you're travelling through rainy destinations, you need additional rain protection to ensure you don't get soaked and fall ill. Rain-proof gear can easily be bought online or in motorcycle stores. One thing to keep in mind is to avoid loose and baggy clothing as it will not only cause discomfort but might also be a hazard. Loose clothes can get trapped in the wheel and cause injuries.
What and how to pack
During a motorcycle trip, you have to carefully choose what you pack. Unlike flights and cars, there isn't enough space to carry your entire life along with you. A change for your biking attire in case it gets wet or muddy, a few extra changes of clothes, eatables, water bottles, toiletries in sachets and medicines are a few essentials to carry.
All of these can be packed in motorcycle luggage which is now easily available in the Indian market. You can choose from saddle bags, to metal trunks or textile luggage depending on your route and journey. If your luggage isn't waterproof, however, you'll need to wrap it in plastic to ensure the contents inside don't get soaked in the rain.
Staying hydrated
Many riders don't pay attention to hydration during a motorcycle road trip. This is one of the most important things to remember since riding for long hours is not only be exhausting but severely dehydrating.
The best solution is to invest in a hydration pack that basically includes a water bottle with a tube. The bottle can be slung over the shoulder while the tube can be inserted inside the helmet, allowing you to drink without stopping or taking off the helmet. You can also fill the bottle with energy drinks or glucose if required.
Knowing your route
If you're planning to explore a new destination on your road trip, chances are you're not going to be familiar with the directions and roads. Research about the route and the terrain goes a long way in ensuring safety and comfort. This way, you will also know what modifications you need to make to your bike in order to be able to cover the entire journey without a hitch. For example, if you're travelling on gravelly roads during the monsoon, you will know that a tyre such as Apollo Alpha will give you more control and stability during your ride. Once you're on the road, don't hesitate to ask locals for directions in case you feel lost.

How long it is going to take you
The fun of a road trip lies in exploration. Unless you venture out to explore the areas en-route your destination, you're just going for a really long drive. Factor in pit-stops while planning your route so that you have stoppage time accounted for. Think about all the places you can stop and photograph, where you can eat at and stay at. Include these in your total journey time. The last thing you want is for your resources to run out because it took longer than estimated for you to complete your journey.
When to take breaks
This differs from person to person, but one thing is for sure– both your bike and your body are going to need a break from time to time. Motorcycle road trips are not races and you don't have to aim for rashes, saddle sores, or silencer burns.
Depending on your terrain and route, you might need a rest stop every few hours. But ensure that every time you take a break, you check your bike for fuel and your stock for enough drinking water. This way you can schedule your breaks accordingly.
Preparing for the weather
Preparing for change in the weather is essential for planning a motorcycle road trip. And when you're travelling during monsoons, it becomes all the more imperative. While you should be prepared for rain at any point of time, you also should prepare for humidity during times when the sun peaks through the clouds at times. It makes a lot of sense to carry raincoats and pants that are easy to wear and take off.
And as for your bike, make sure you give it a test run at home during a rainy day. This will help ascertain if your vehicle is suited for the trip you're planning. For example, if you feel your tyres skidding in the rain, then you can change them up and choose something more terrain-friendly such has the Apollo Alpha which has short braking distances and excellent grip on wet surfaces.

Carrying spare fuel
While many people don't prefer to carry spare fuel, it sometimes becomes essential especially when you are unfamiliar with the route and don't know how far along the petrol pumps are. If you do carry fuel, make sure it is in a solid canister and not an old plastic bottle. But as you travel, make sure to enquire about petrol pumps on the route or you could be stranded in the middle of nowhere. And please don't wait for your tank to get empty. Top up whenever you can.
Check posts and tolls
When you're riding across states, you're bound to come across a lot of tolls and police check posts. Make sure you have all the papers for your bike as well as enough cash to last you till you find an ATM.
Think we missed out on something? Let us know in the comments and tag someone who would love to take a monsoon motorcycle road trip.
In association with Apollo Tyres.