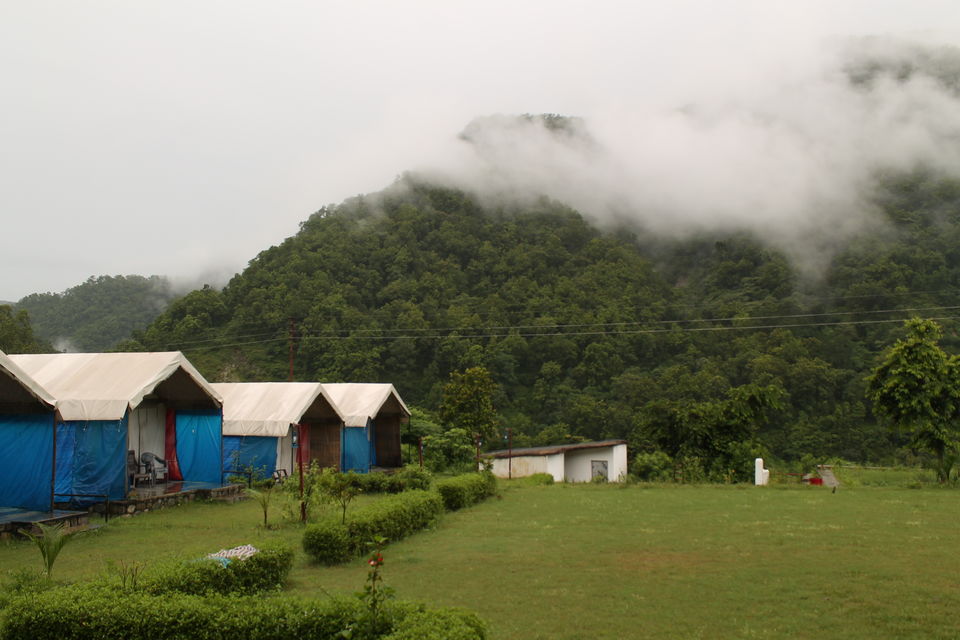 DAY 2
I woke up early with birds sound. Yes, I can easily make out that I am making out stories, but that's true. After I freshen up, I went to see the nearby areas. Since the camp was at the height, while going downside (Shortcuts only). You would get true hill life feeling.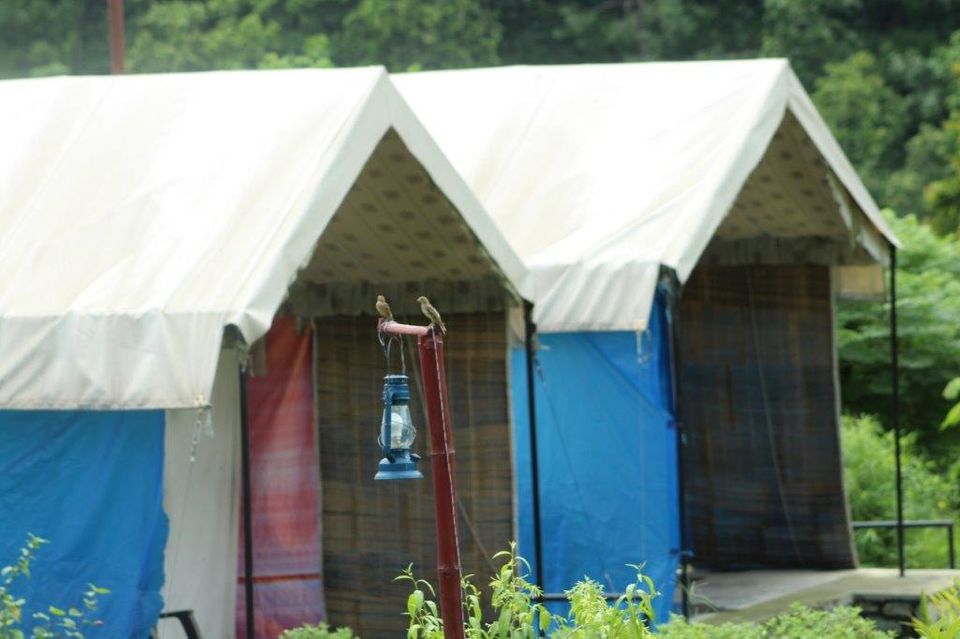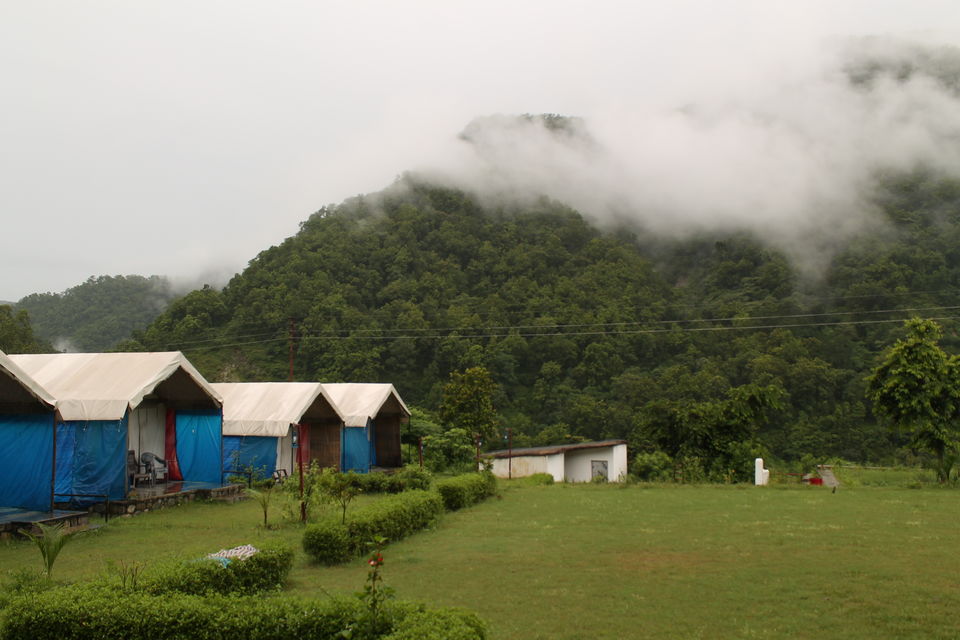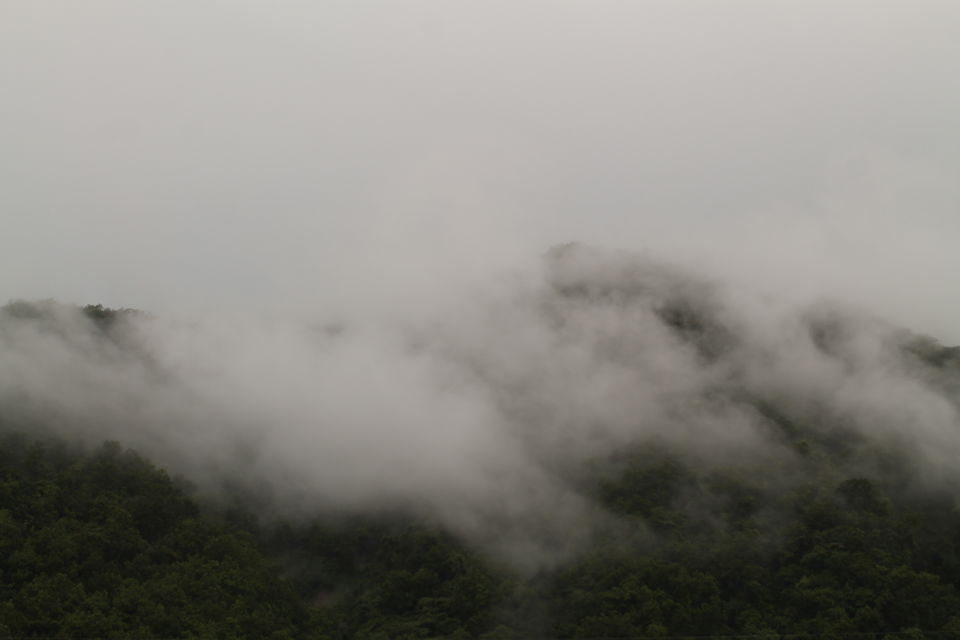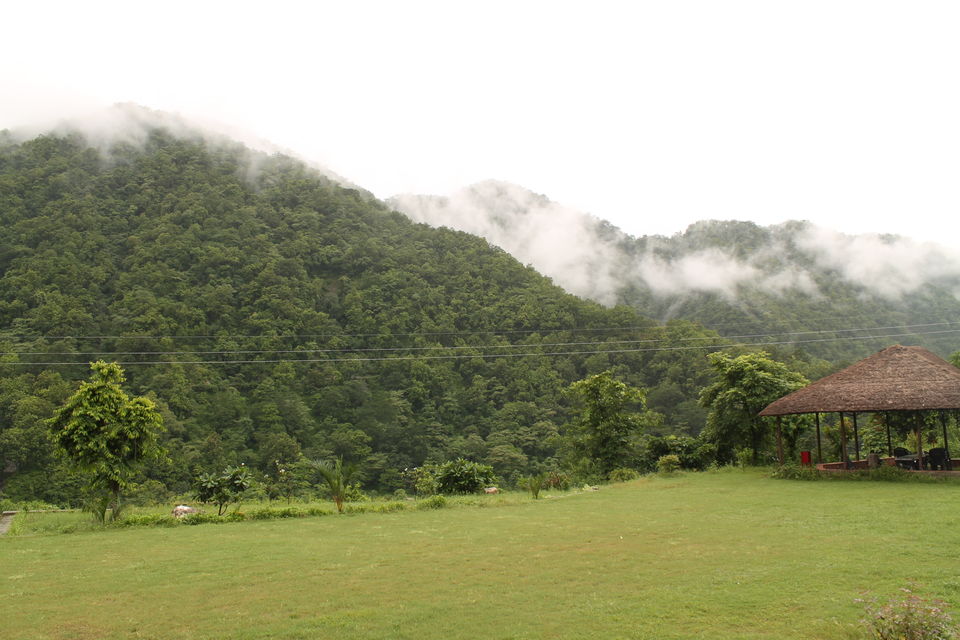 At night, the hill was not clearly visible, but what a view it was. River passing by, a beautiful waterfall. Further, I could reach a place, where I could see Two rivers meet. One was dusty, sort of flash flood and another one was clean. From the top, you could differentiate the colours. It looks beautiful.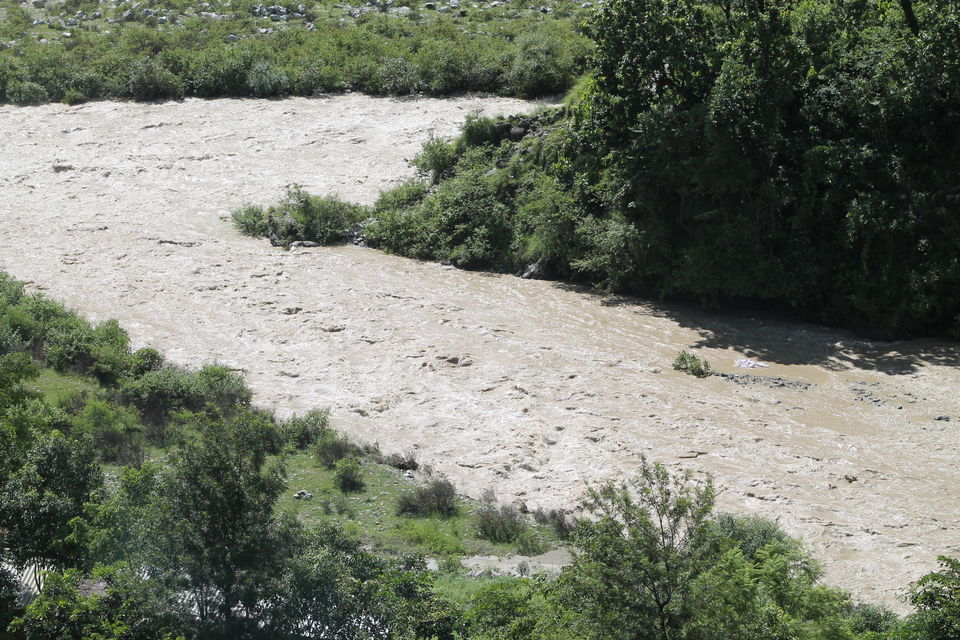 Now, he gave us the challenge to enter core areas of Jungle and to drink a cup of Tea. "Mid Night Tea Challenge inside Core Jungle Areas of Jim Corbett National Park". Challenge accepted and we went inside the Jungle. Mr Ajit Negi has an Army Jeep, what a class. Full flow rivers and bad roads were nothing in front of it. I became a fan. Of course, he was driving on those terrains.
So we had the cup of tea inside the mid jungle, with a strange feeling that at any given point of time a Tiger, Leopard, Elephant or any wild animal could attack you. Everywhere it's dark, all you could see what car head lights could show you.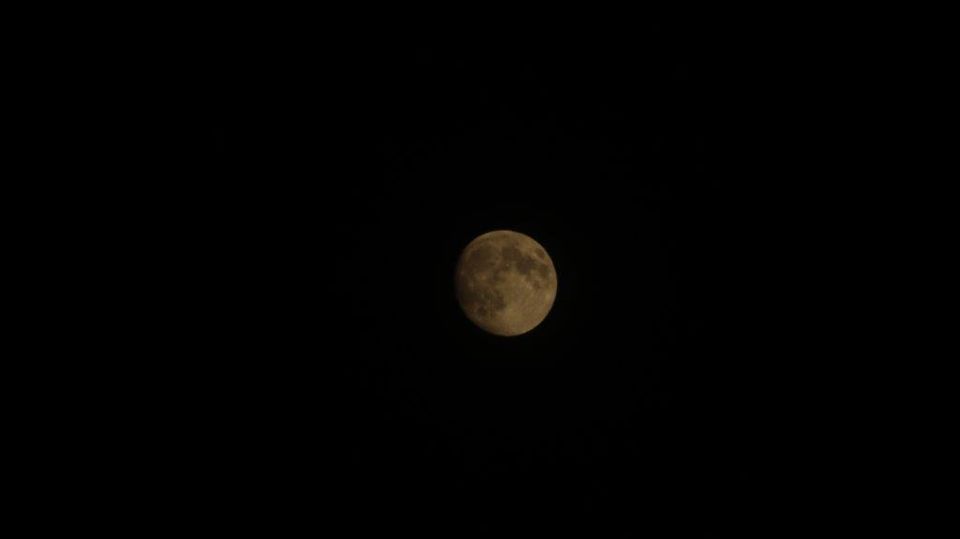 DAY 3
The morning we roam around camp and found many "Touch Me Not" plant. Those who don't know what touch me not plant is. It is a leaf, which sleeps immediately while you touch them. There is a full farm, of these plants.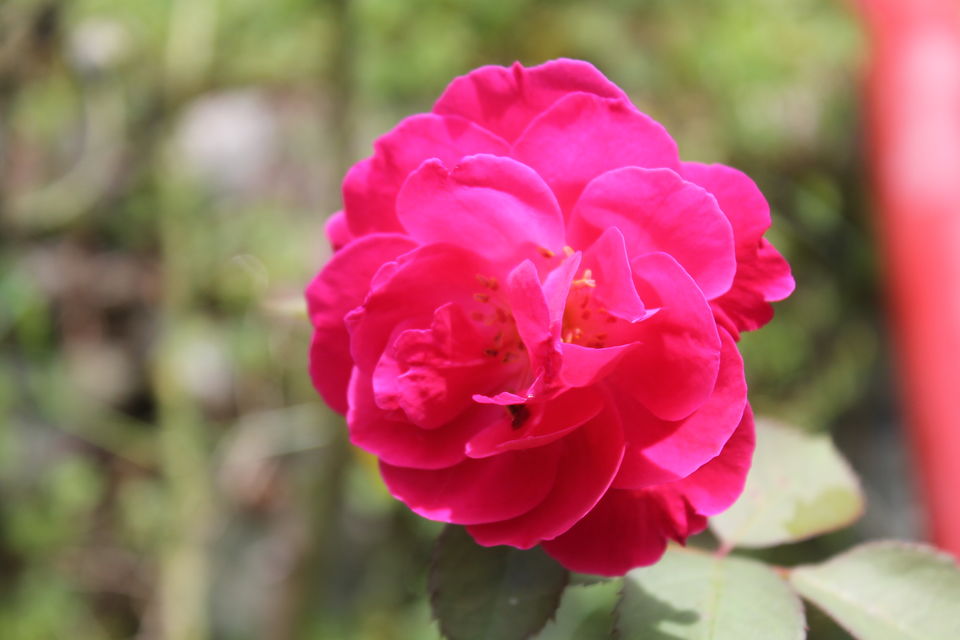 I am fond of Traveling, and use to Travel a lot. These days, due to work, was not able to plan any trips. After a long time, while I was planning a trip to some place, I got a call from one fine Friend Chandan that we are planning to set up a new Camp at Corbett, do you wish to come along.
Chandan with his few friends (Nittin and Pankaaj) have started a new venture Adventuria, which does adventure Sports. And all their Camps, resorts and hotels are verified properties. And they are highly Active in Himachal Pradesh and Uttrakhand.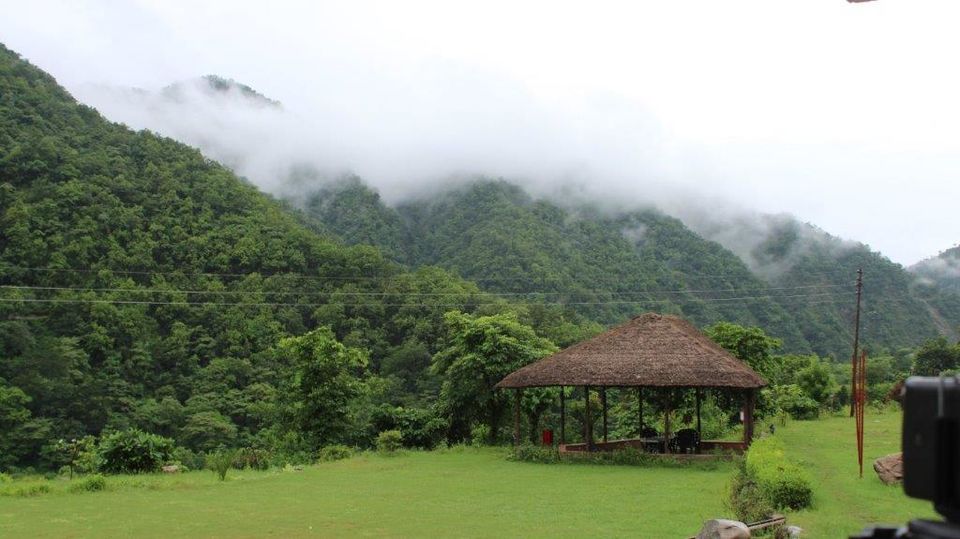 Being weekend, I could not resist, but to say Yes to them and the Journey begins at Friday evening.
Another reason was Chandan's Nature of Job. He is Co-Founder of Adventuria, which does all Adventure Sports. (Bungee Jumping, Rafting, Trekking, Jungle Safari etc). The good part about their business is that before sending guests / Tourists to any property, they personally go and check all facilities as a guest. So, I joined them to experience their recent setup property at Jim Corbett National Park.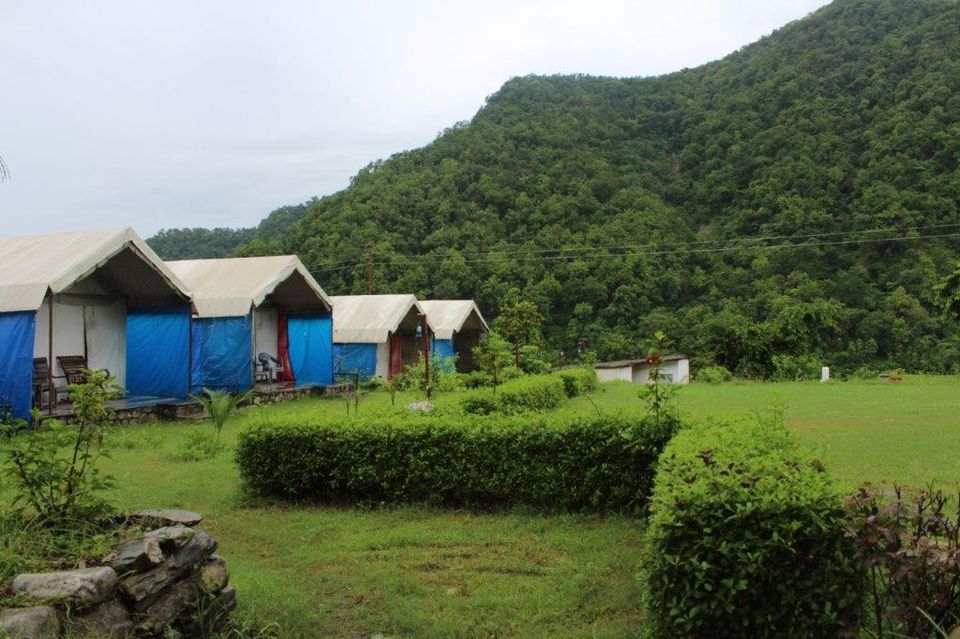 I have been to Jim Corbett National Park, a few times earlier as well. Have written a Blog here itself:
Exploring the Wilderness Jim Corbett National Park has to Offer
We Started Our Journey around 04:00 Pm from Noida. We were 4 People Chandan, Me, Pankaaj and Nittin. While on roads, I only believe on my driving, But Pankaaj is one superb skilful driver. Due to which, we reach at Midnight.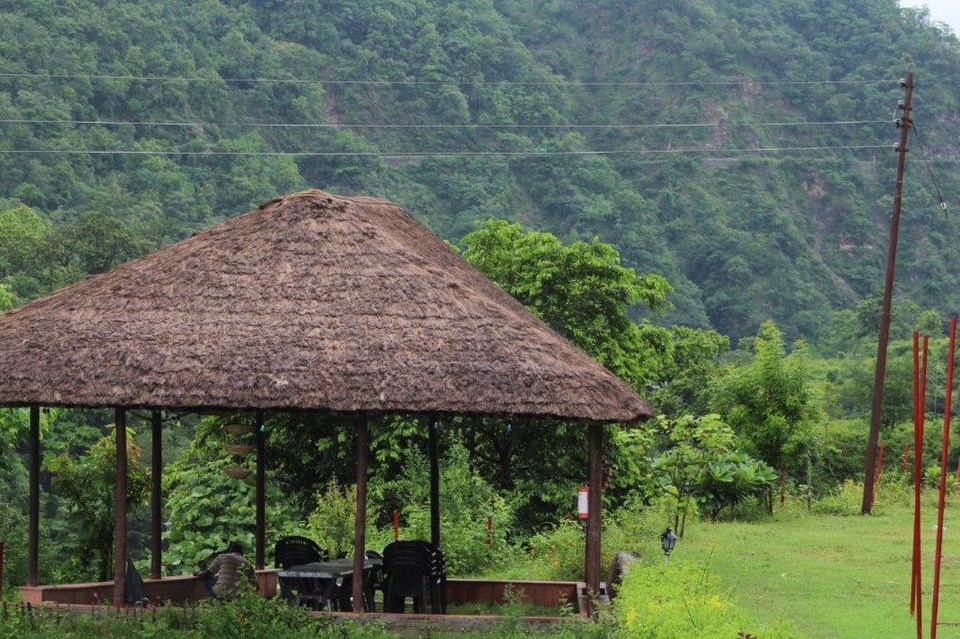 From Delhi, it is an easy drive, with approx 5 hours 26 min drive you could reach Corbett. It is 245.9 Km from New Delhi. And this drive becomes livelier if you have a good company.
We reach Ramnagar and entered Jim Corbett National Park via Bizrani Gate. Just for your better understanding, Jim Corbett has 4 entrance gate (Dhikala Zone, Bijrani Zone, Zhirna Zone and Lohachaur zone). From where you could enjoy Jeep Safari and Elephant Safari.
While we started entering the core area gate, we were stopped by guards. As the roads are closed from 10:00 PM till 04:00 AM. Since Adventuria has their own camps, our car was allowed.
What a moment it was, midnight and we were inside Jungle. Every sound, every shadow and every activity outside our car look so different. I mean you could imagine a wild animal coming your way. Anything could happen, the feeling was strange.
After driving approx 4 Km's we saw a car stuck in a midway, as the driver misjudged the edges and one Tyre went inside the deep hole. They were stuck there for almost more than 4 hours. Lucky they were to be saved. We helped them and were abe to make their car on road within half an hour.
It was already night while we reach Camp, so we prefer to go to sleep.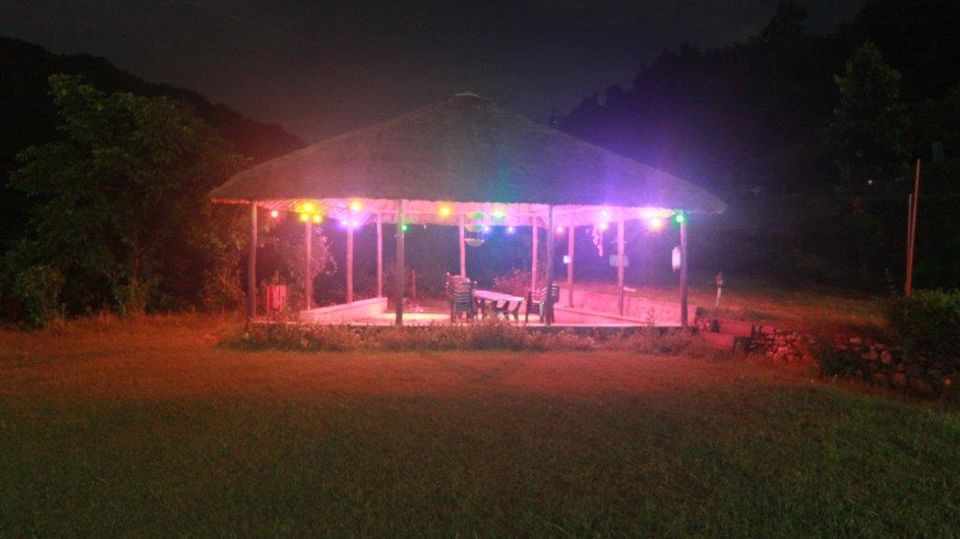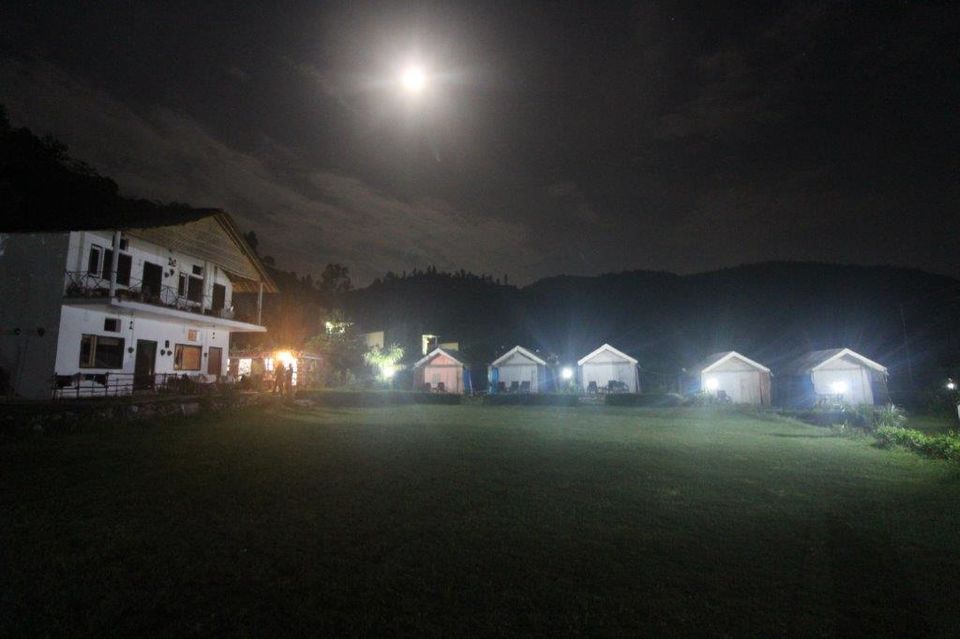 Now I left for camp, as was feeling bit Hungry. Now, they take us near the river bed. Since this was the reason hence the water flow/current was bit high. Otherwise, the water level is very less here.
So we went near the water bed. Nittin was the bravest, who actually discovered the safe way to stand, then Chandan followed by Pankaaj. I was the last, trust me the feeling was different, I was scared plus there was fun.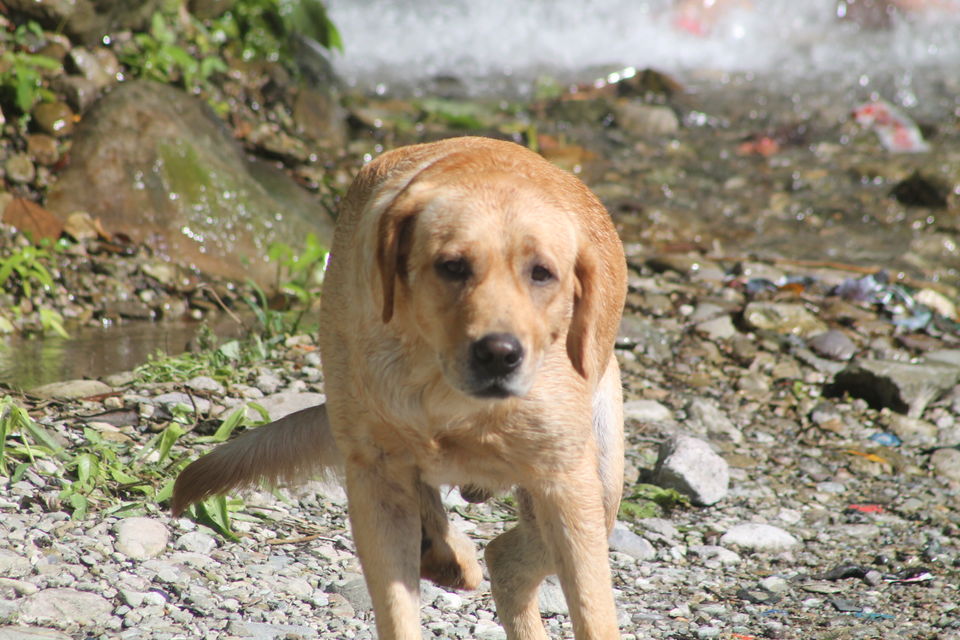 Forgot to introduce to the Camp Dog "Casper" – A Pure Golden Labrador. What a dog he is. While we were inside water current, he was able to find out stones thrown inside water. God, he was looking like Superdog for me. We really had fun. And I actually missed him.
From there we went to nearby Water Fall since there was no name given to it, so I named it as "Adventuria Water Fall". Sound kiddish but yes I actually did it :)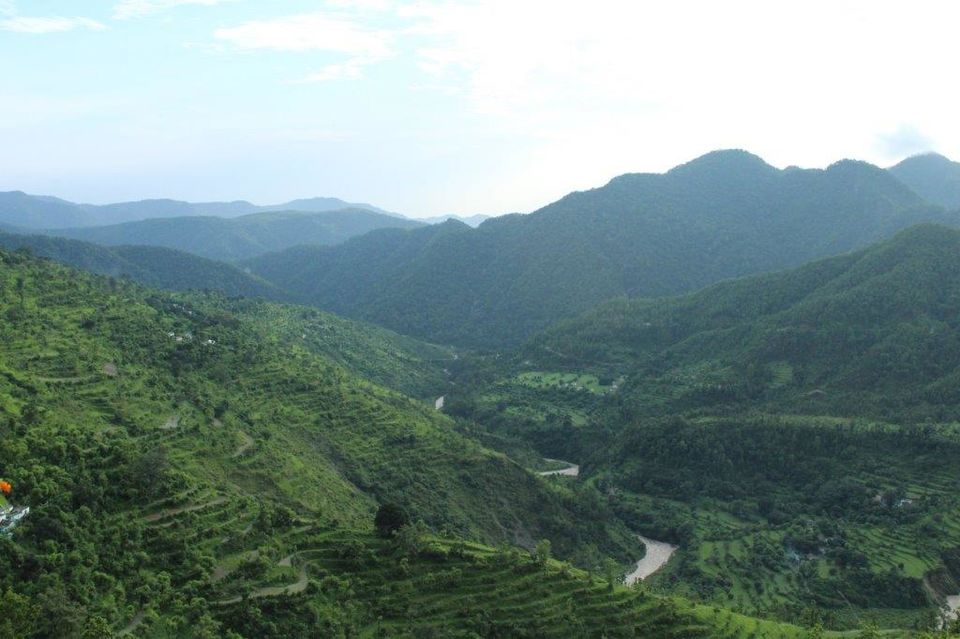 We took a bath at the water fall. It was too cold, but we had an amazing feeling. Wow, It was fun.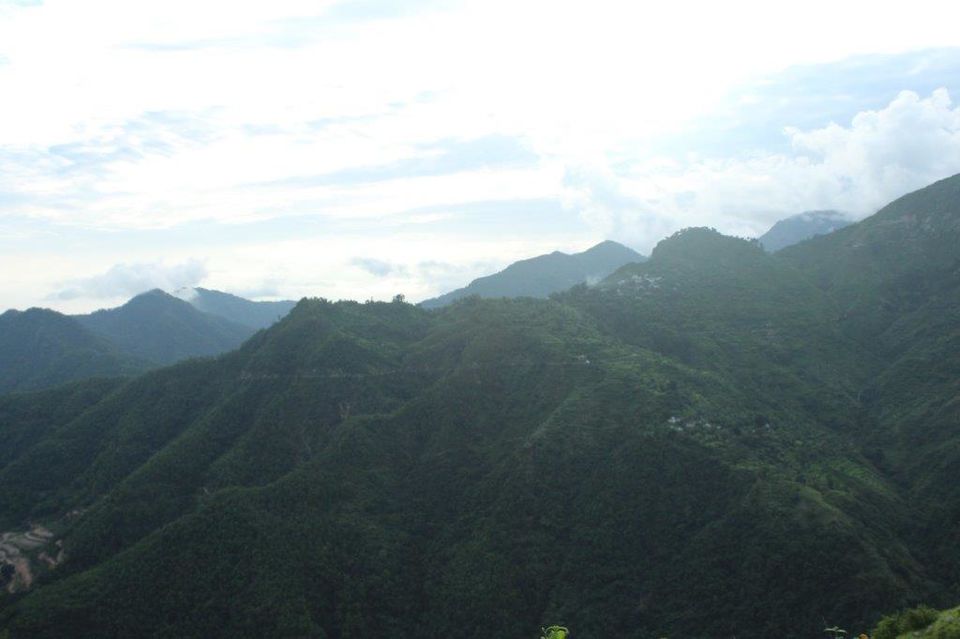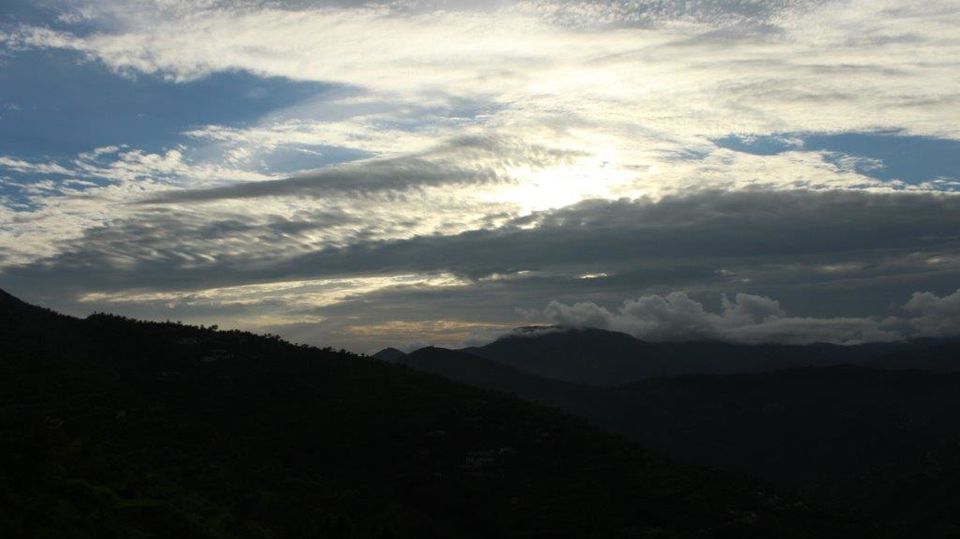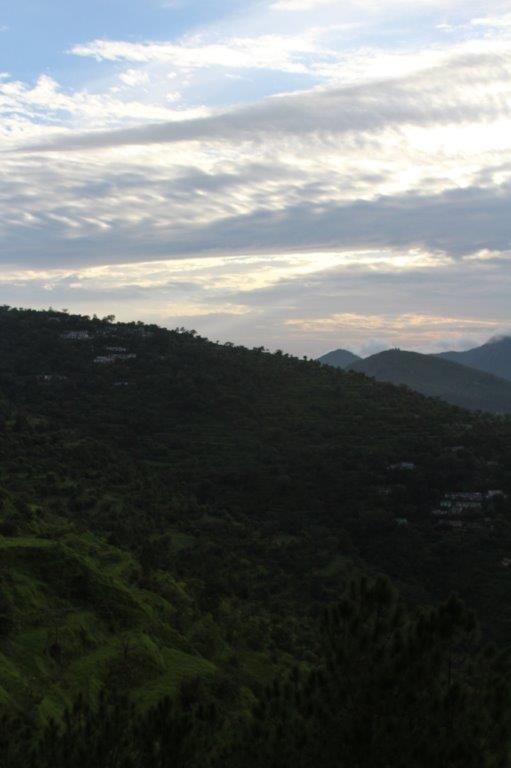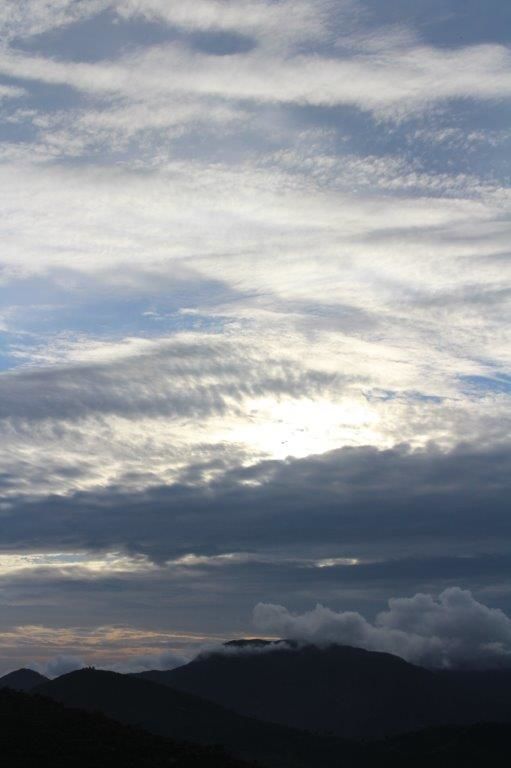 From there we went to the tallest peak to witness the sunset. Well, the cloud didn't support us, but we see some great views.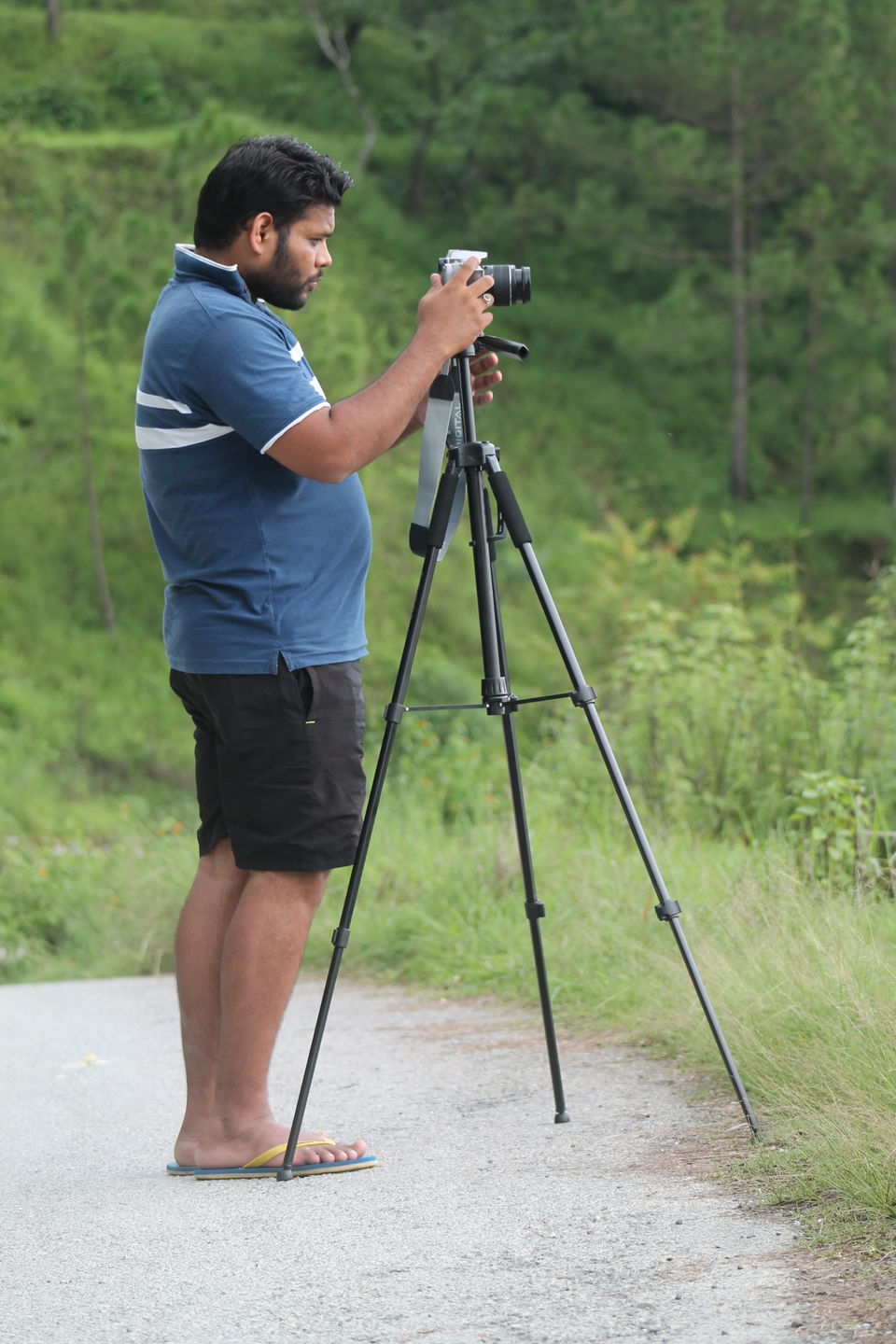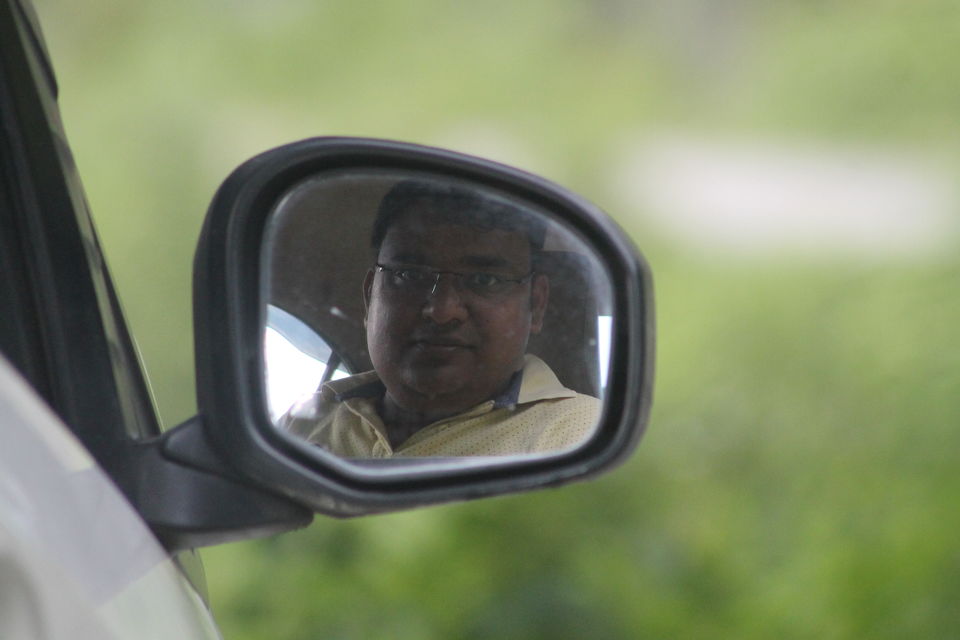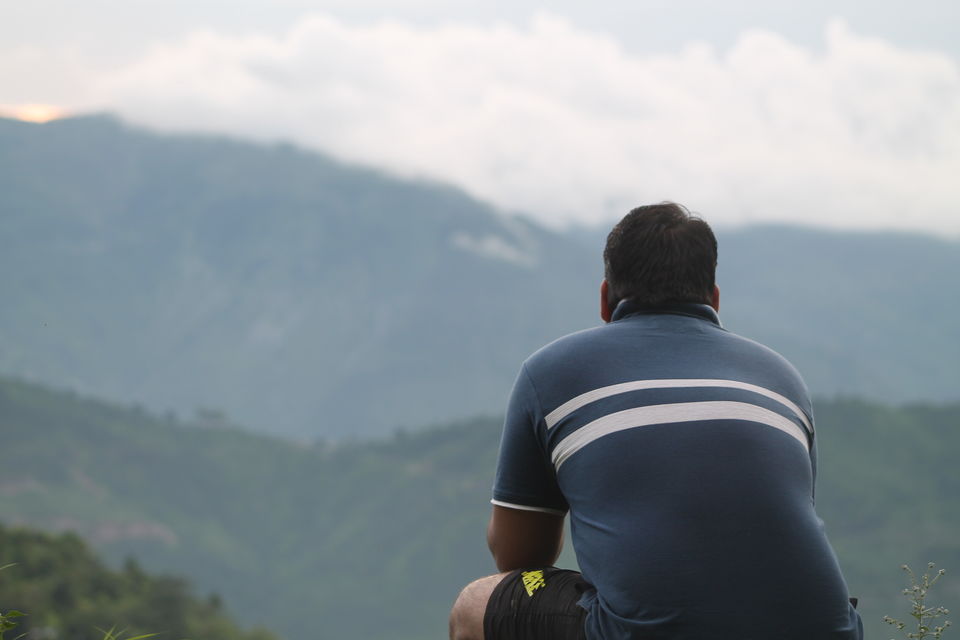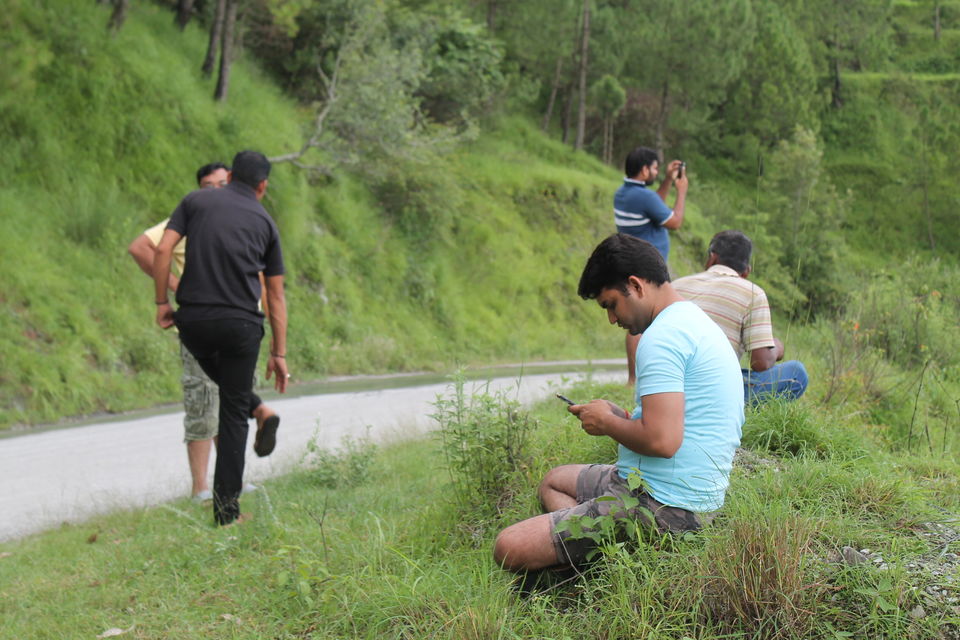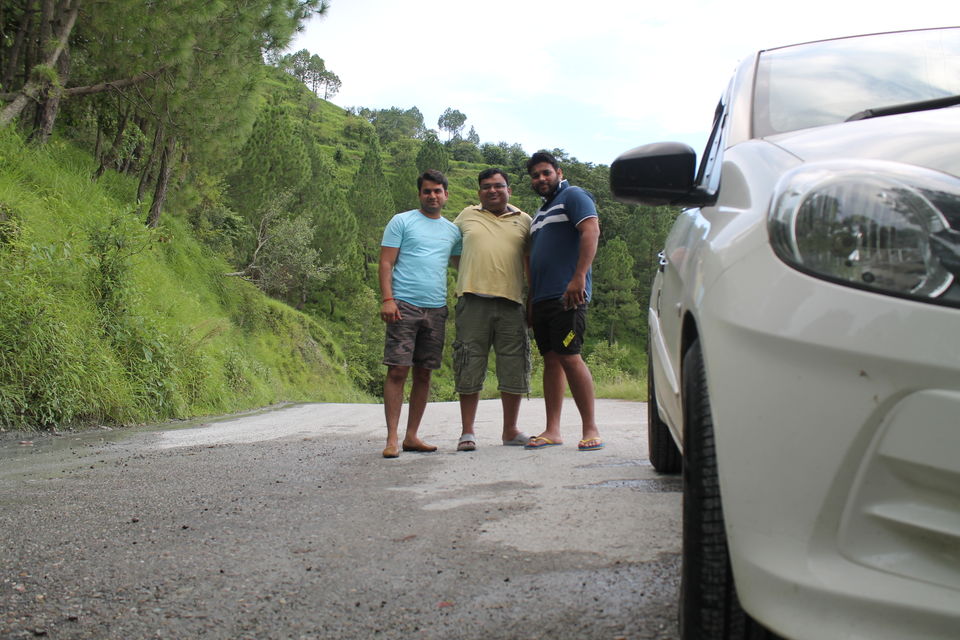 Now we returned to camp before dark. There I met Mr Ajit Negi (Adventuria Taarini Corbett Camp) Camps owner. What a lovely person he is. A True Adventurer by heart. At night we quietly listen to all his adventure real life experience, which actually was very motivating for any adventure lover. I seriously felt so happy meeting him.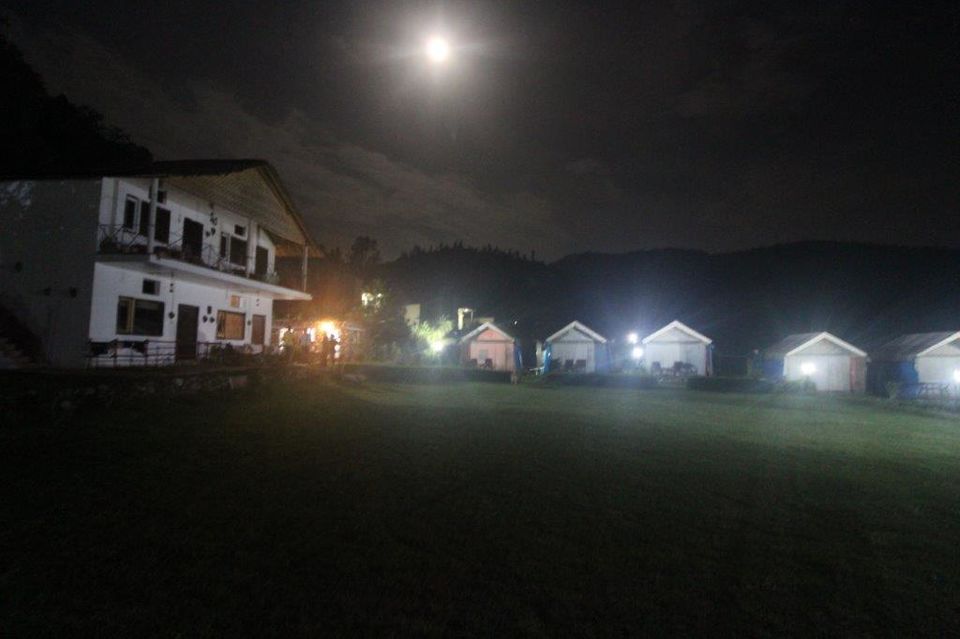 The feeling was really amazing. We shoot a small video as well, just to prove that we did it. But trust me, the feeling that every sound looks suspicious, every movement looks dangerous and the sound of mysterious insects gives a pure horror effect. We return to camp late night safely.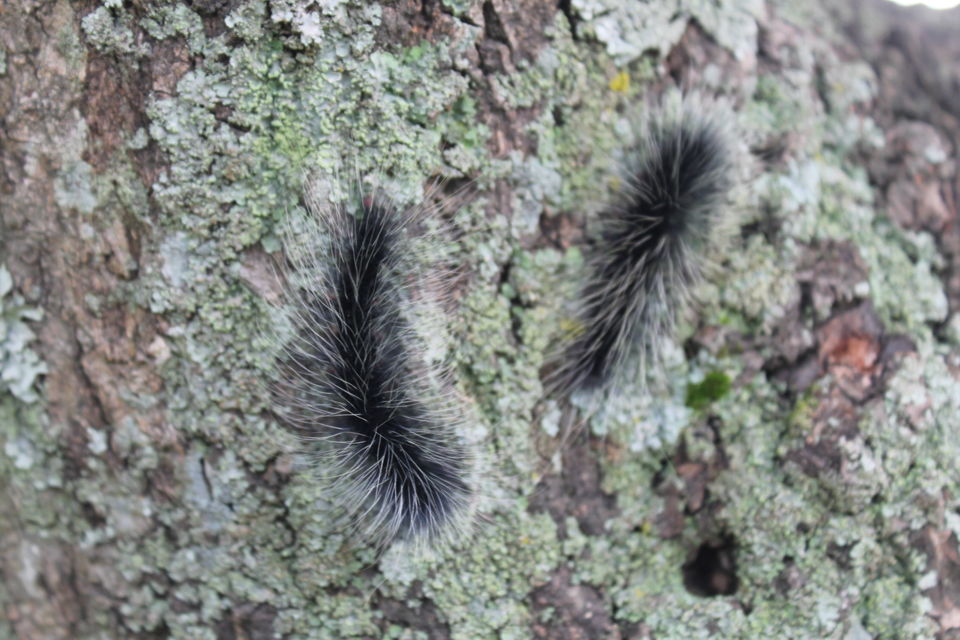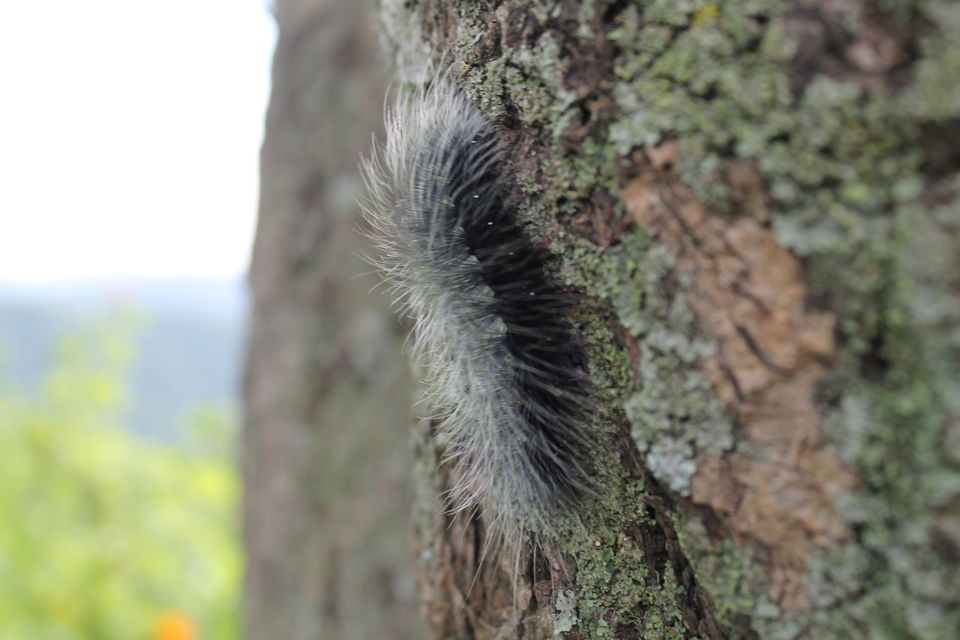 Same night while I was sleeping in the room, it could hears a strange sound. While I look outside the glass window. I could clearly see a wild boar. It looks bigger than Pig, but the similar structure, and has two teeth same like an elephant has. But much smaller than an elephant. I got excited, pick up my camera, and clicked a pic, one click sound, and the wild boar ran away. The best part is that the picture got distorted(mirror reflection).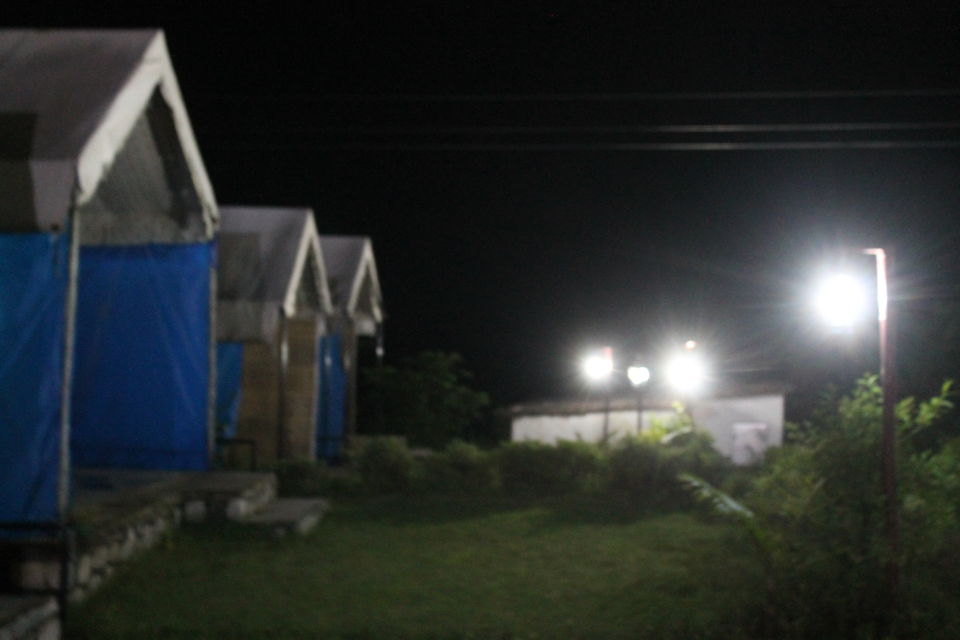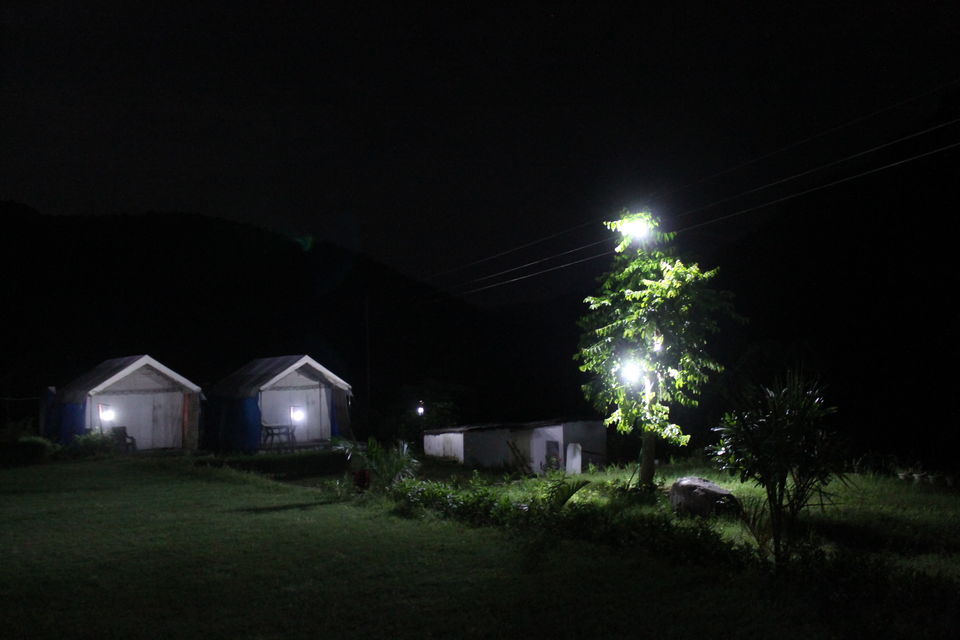 The Camp is really beautiful, It looks great both during day and Night. The constant sound of the river flowing infront makes the environment actually natural. Adventuria Tarini Corbett Camp has both rooms and Swiss Camps and Fusion Rooms. They are very particular about the cleanness of the camp.
Stay + Breakfast + Lunch + Evening Snacks + Dinner + Tour + Local Sightseeing and that too actually cost effective. Get in touch with Adventuria for any bookings.
The camp was great, Casper was sitting at a corner and was looking at us with his innocent eyes. Would soon come back to meet him.
While returning we crossed the same jungle which we crossed while we enter the Corbett. There was water passes as well. Which at times, is at full current. That time it is difficult to commute.
Feel really great about local people who live fearlessly with wild animals all around.
With wonderful feelings and great memories, we returned back.
Thanks to entire Team Adventuria for giving me such a memorable trip. Do get in touch with Nittin on adventuria.in , take my reference, he might give you a huge discount.
All pictures use in this blog has been clicked by me and I reserve all the rights, to display them. If you like the clicks, do drop a courtesy visit to my page (www.facebook.com/shayaan.photograhy ).