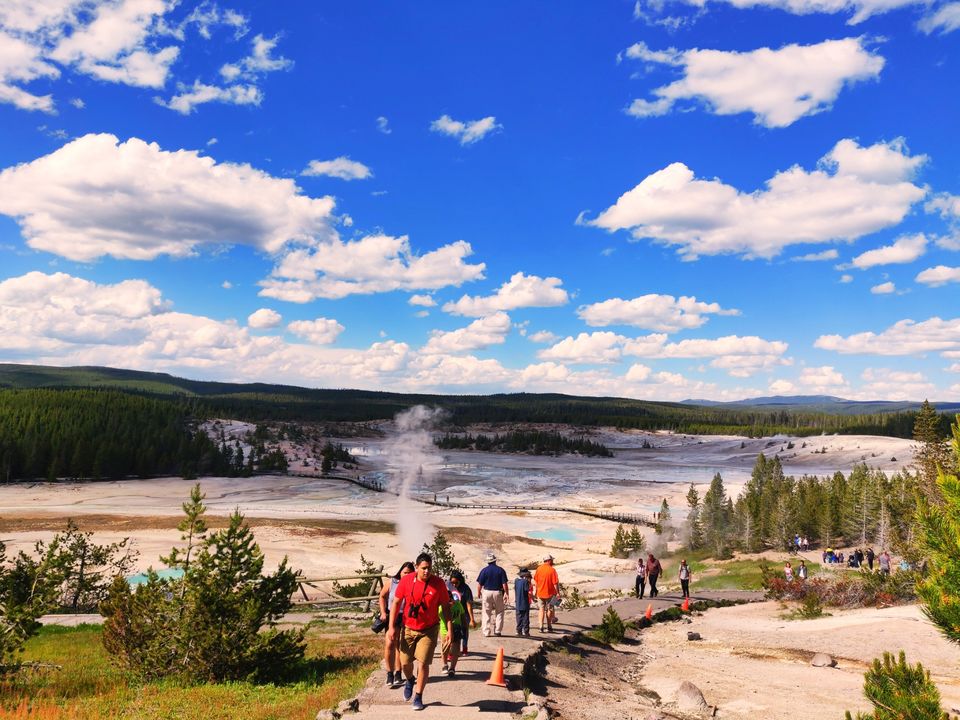 I always used to get amazed whenever I saw pictures of Yellowstone National Park and the only question that came to my mind was,"How can something be so beautiful?"
So I am sharing my experience of visiting Yellowstone, but frankly speaking, no description can adequately describe this place untill and unless you will not experience it with your owns eyes. In one word it's "MAGICAL".
Where to stay?
If you are visiting between May - August, then your stay in Yellowstone cabins which is situated inside Yellowstone national park can cost you lots of bucks because this time is most preferable time to visit there,so to save your money you can stay in Red Lodge(Montana) or Cody(Wyoming)which are an hour drive from Yellowstone national park
I chose to stay in Montana in "Red Lodge Cabin" it has mesmerizing scienic view.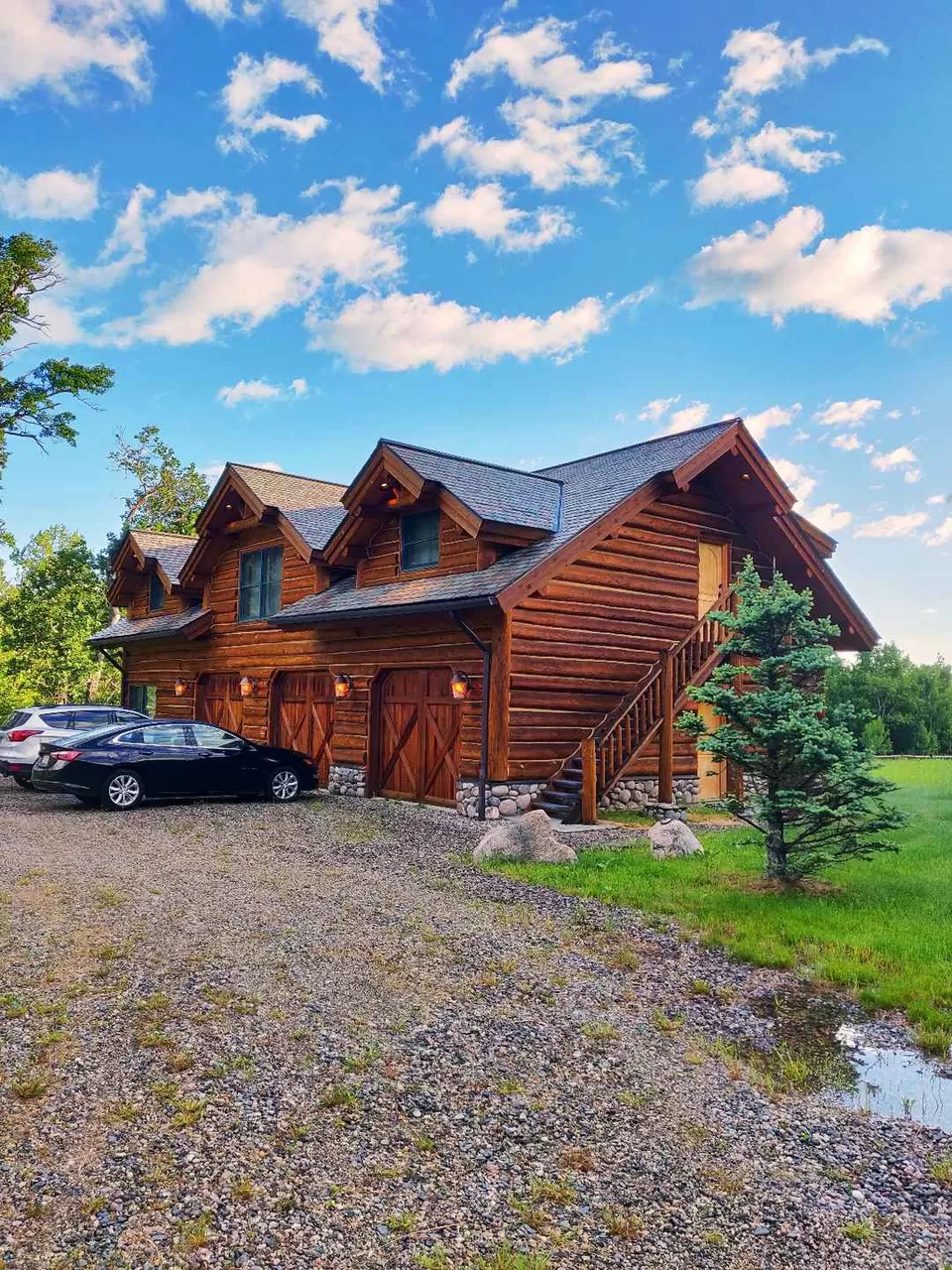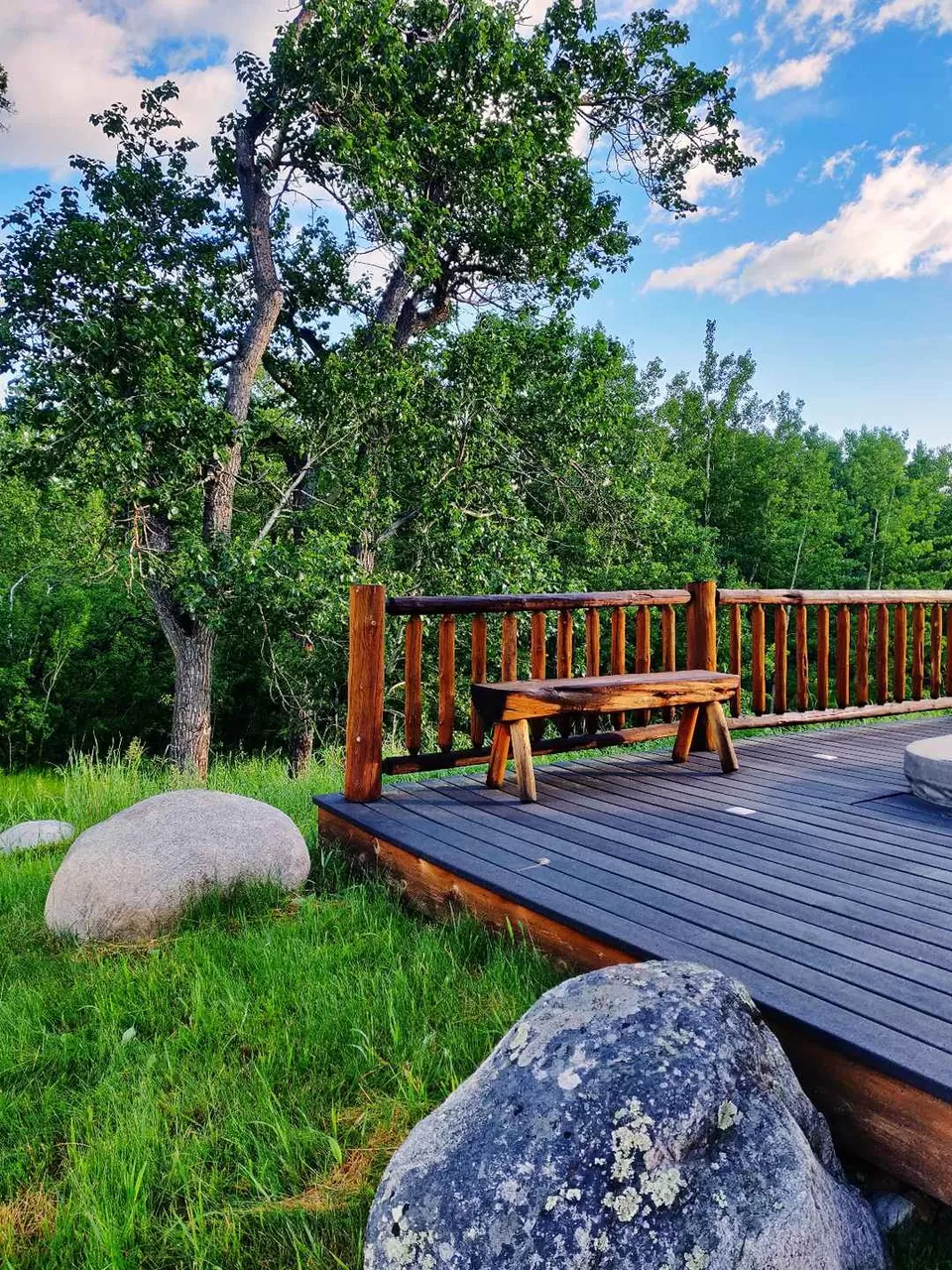 We started at 8 in the morning from Red Lodge and took The Beartooth Highway.
THE BEARTOOTH HIGHWAY- One of the most scenic rides in the United States, the route features breathtaking views of the Beartooth Mountains, and high alpine plateaus dotted with countless glacial lakes, forested valleys, waterfalls and wildlife. The Beartooth All-American Road provides easy access to Yellowstone National Park at its Northeast entrance. It took 1hours 15 min to reach northeast entrance of park. At the entrance you have to pay 35$ entry fee which is valid till 1 week and you will get the park map.
We first visited Mammoth Hot Spring which took 45 minutes from northeast entrance. On the way to Mammoth, you will pass get to witness Lamar Valley, which is known for its wildlife you can easily spot bison, deer many more animals on your way.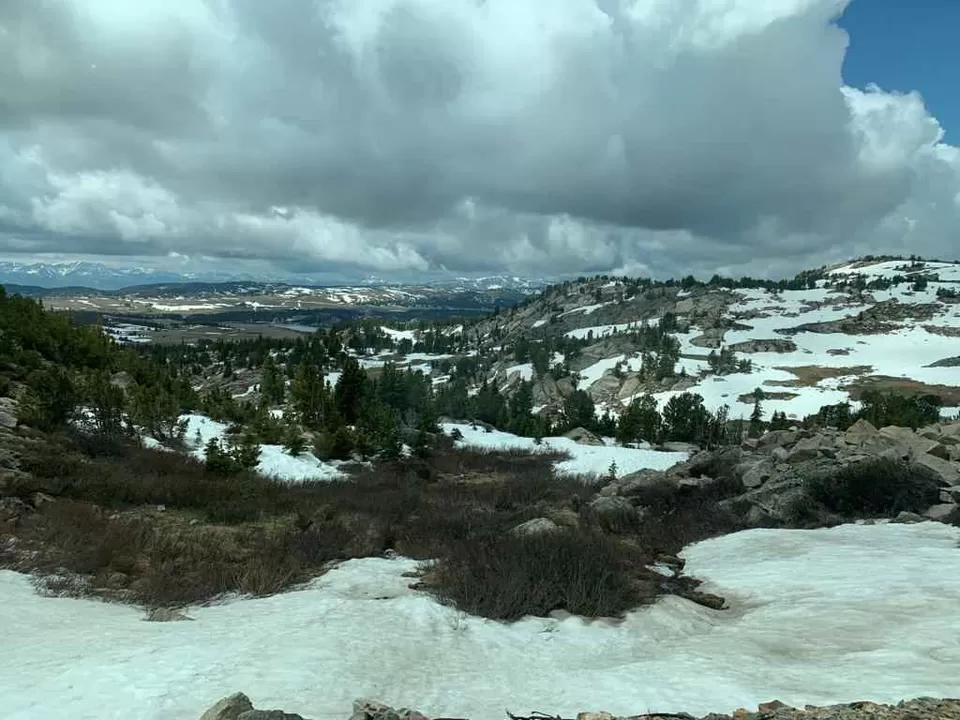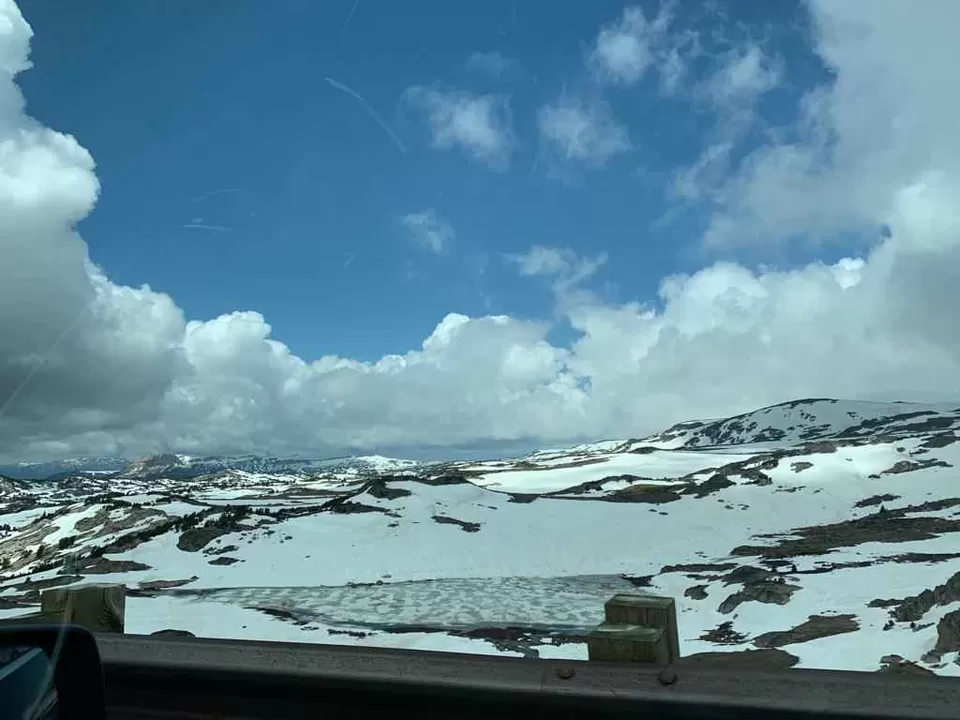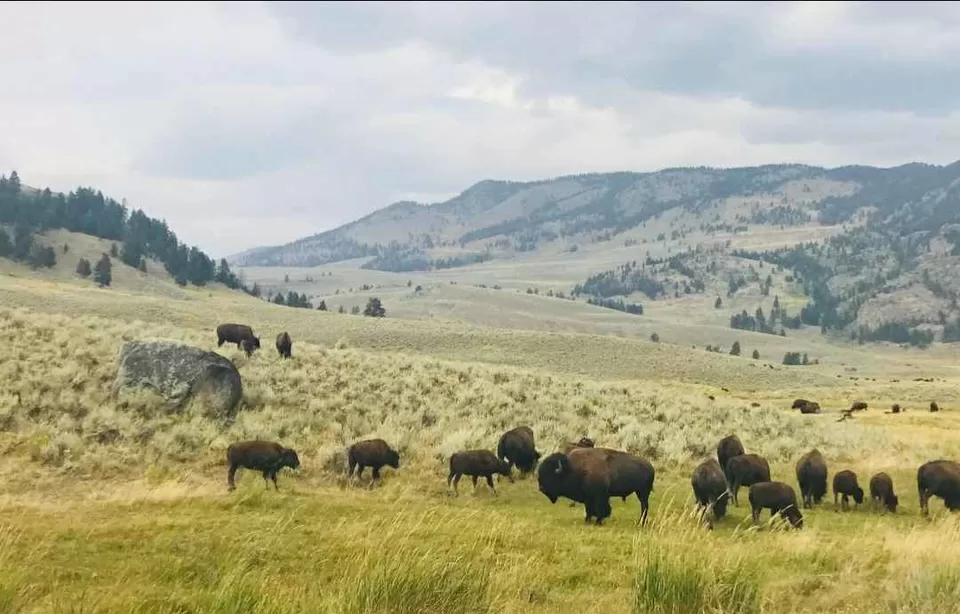 MAMMOTH HOT SPRING- It was created over thousands of years as hot water from the spring cooled and deposited calcium carbonate (over two tons flow into Mammoth each day in a solution). Because of the huge amount of geothermal vents, travertine flourishes.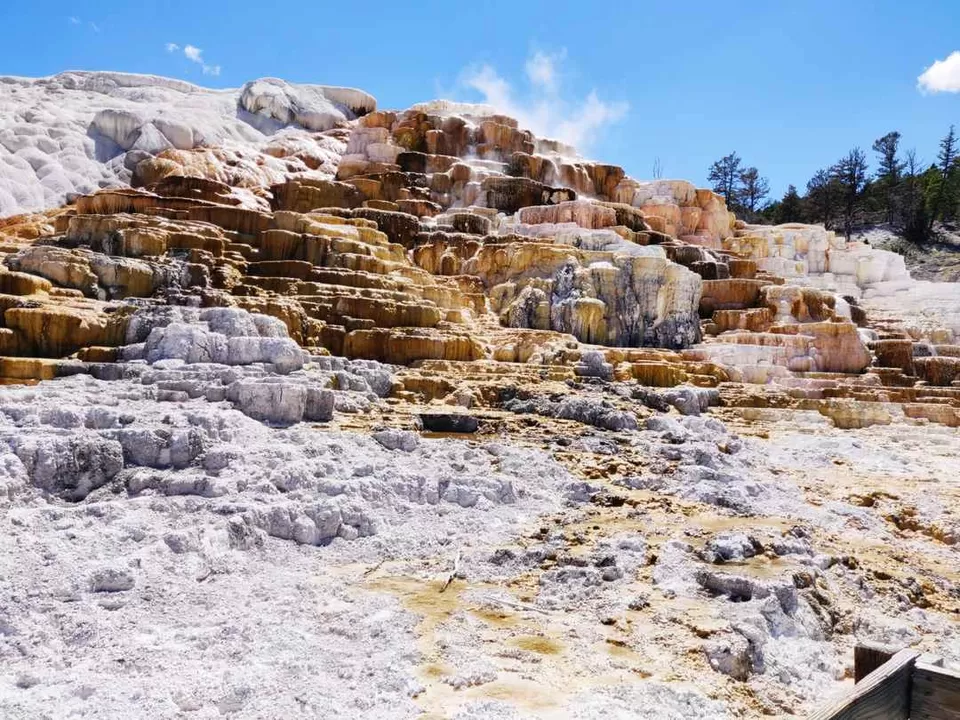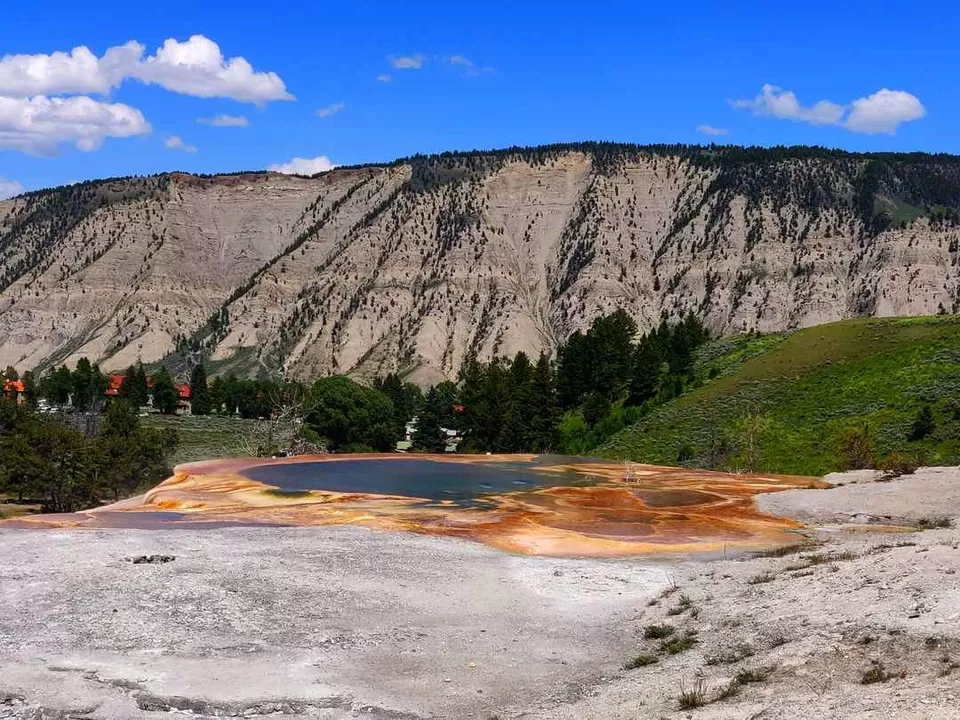 NORRIS GEYSER BASIN- it's 30 minutes drive from Mammoth hot spring.Norris Geyser Basin is the hottest, oldest, and most dynamic of Yellowstone's thermal areas. The basin consists of two areas: Porcelain Basin and the Back Basin.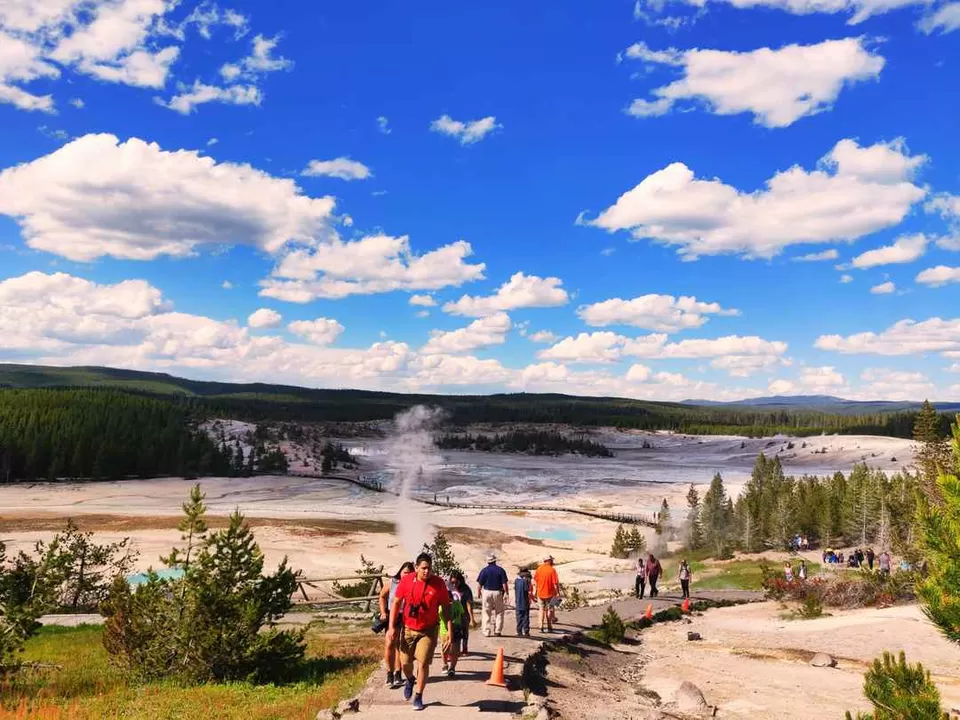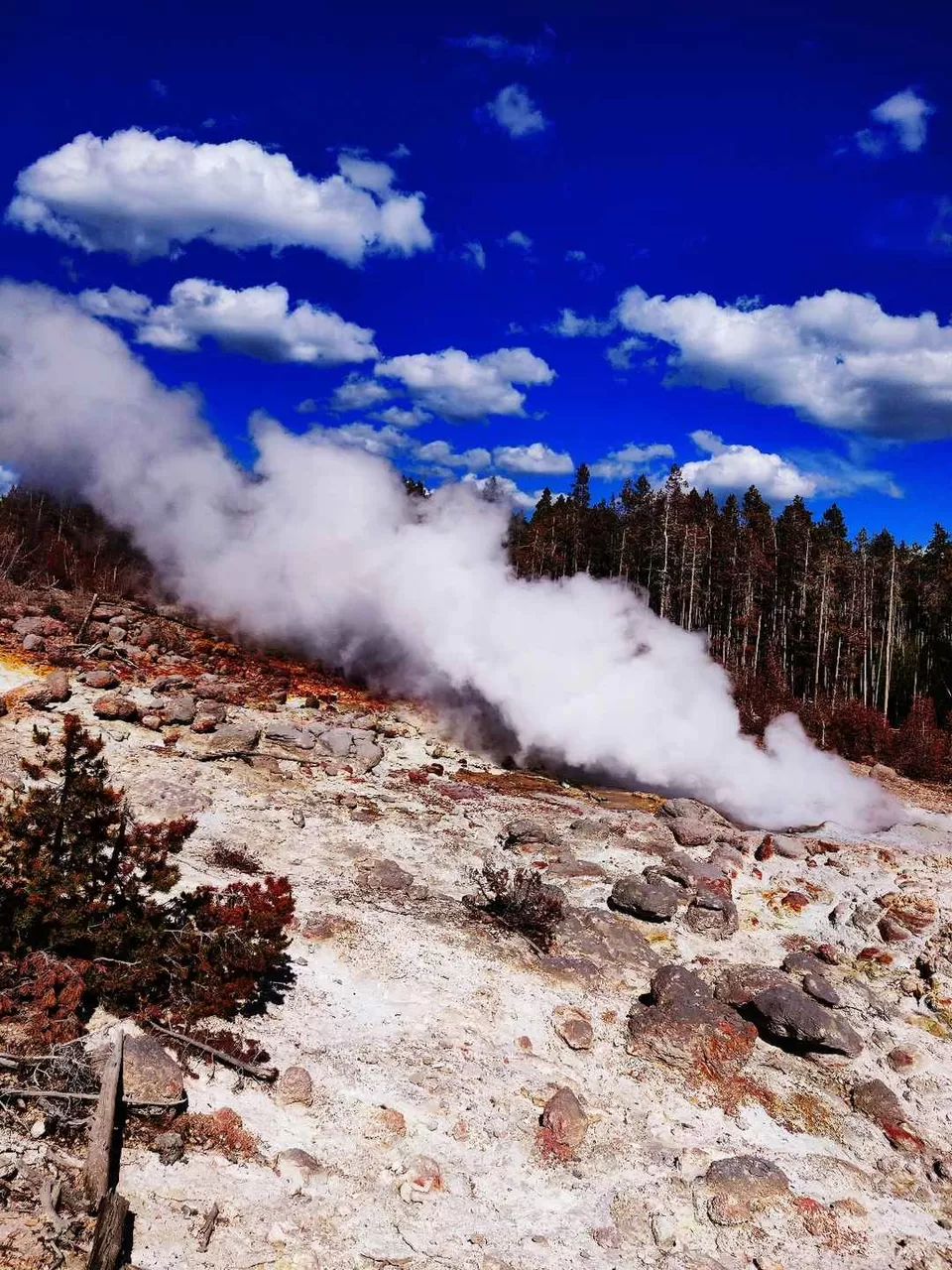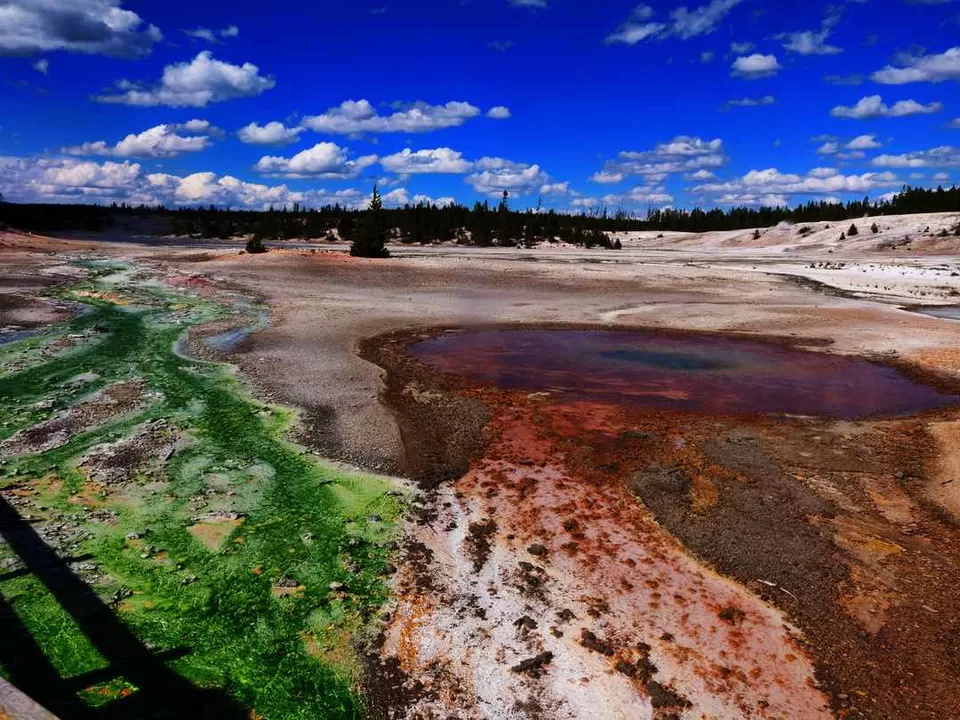 GRAND PRISMATIC SPRING - It is also at a 30-minute drive from Norris geyser basin. It is largest hot spring in the United States and third largest in the world. This point is most photographed thermal feature in Yellowstone.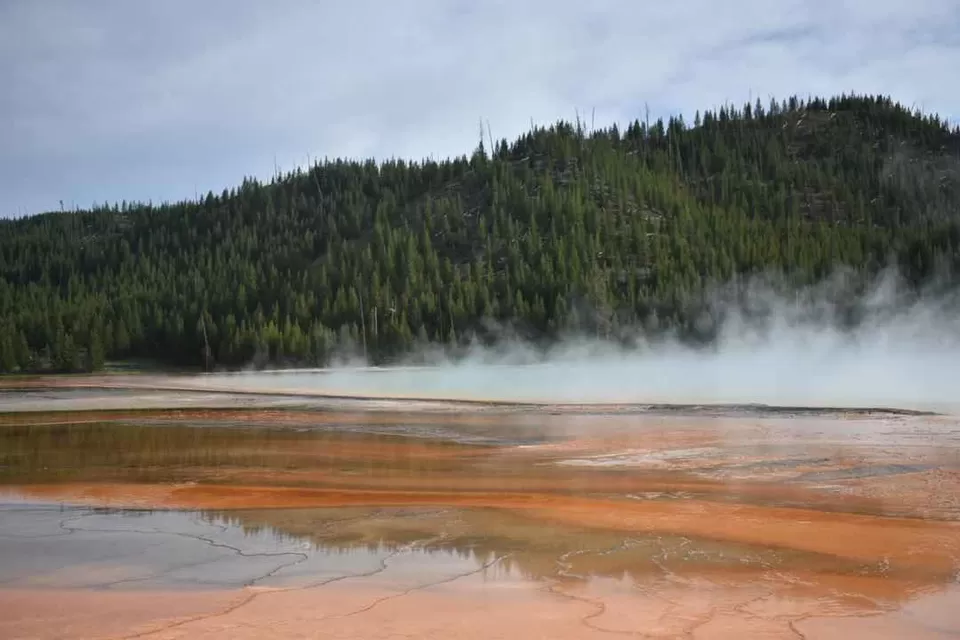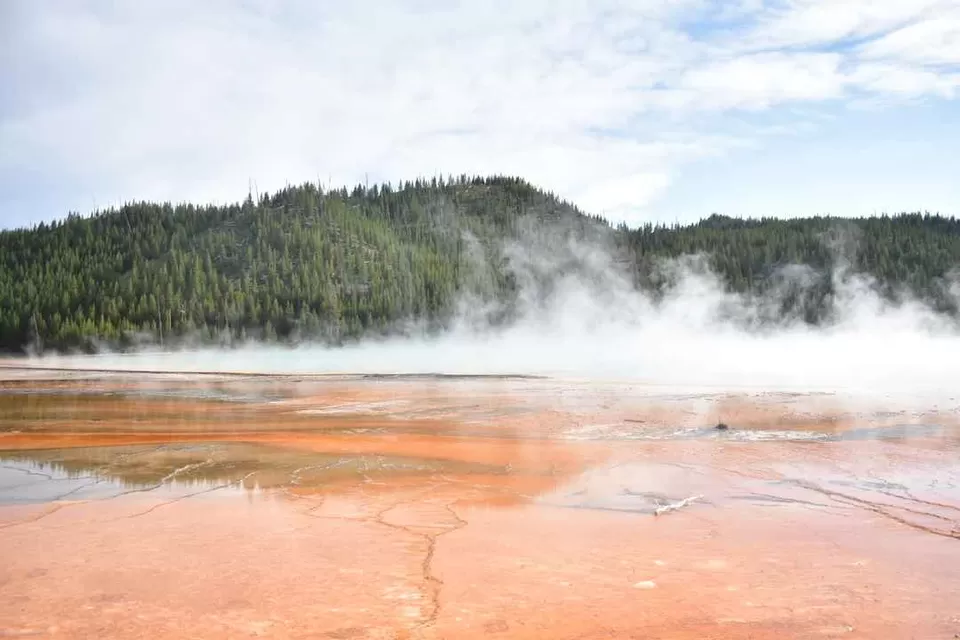 Taking again same route we reached Grand Canyon of Yellow stone.
GRAND CANYON- It is one of the most breathtaking sight inside Yellowstone. The canyon is approximately 24 miles long. yYou can experience mesmerizing sunset from upper rim of the canyon.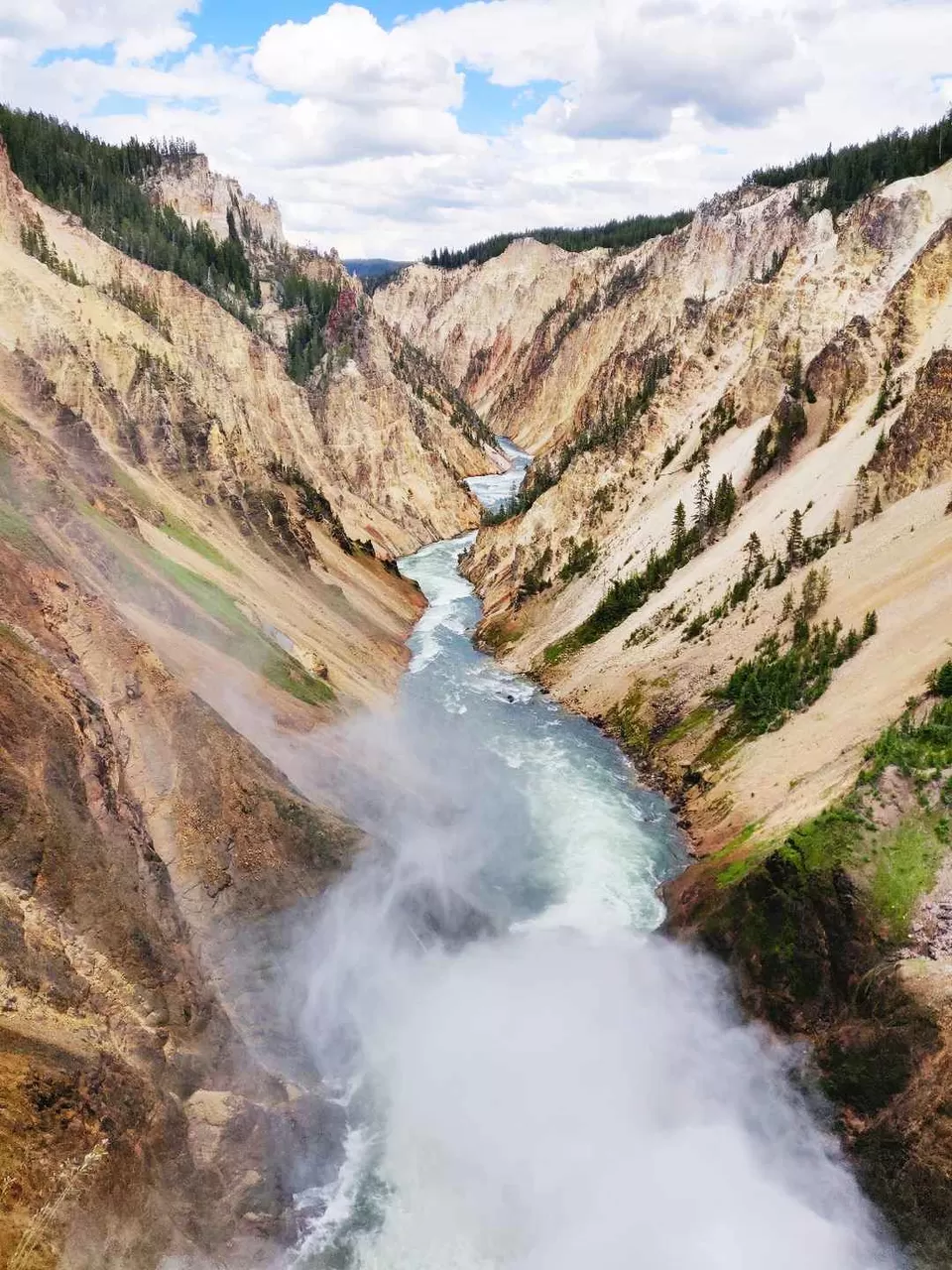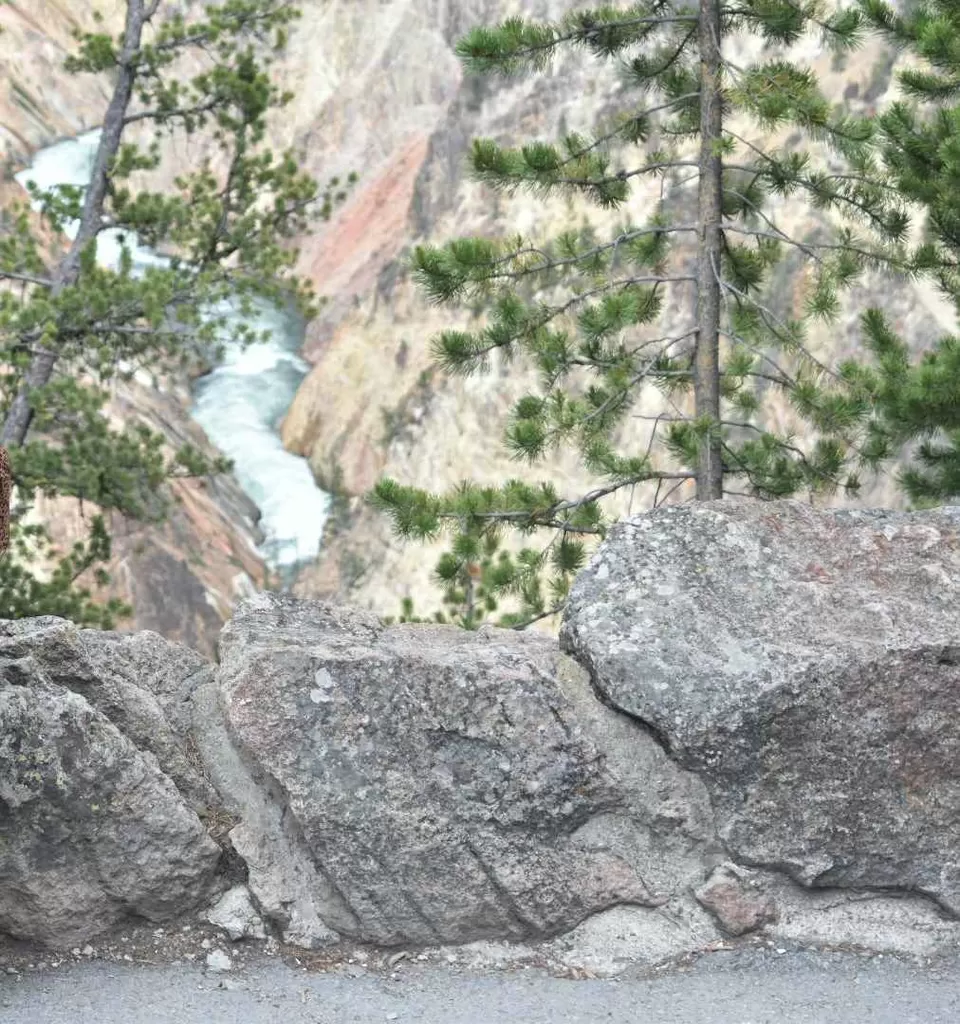 YELLOWSTONE LAKE- We visited several lake in Yellowstone national park,this was by far was largest and so beautiful and immense,the view is really breathtaking.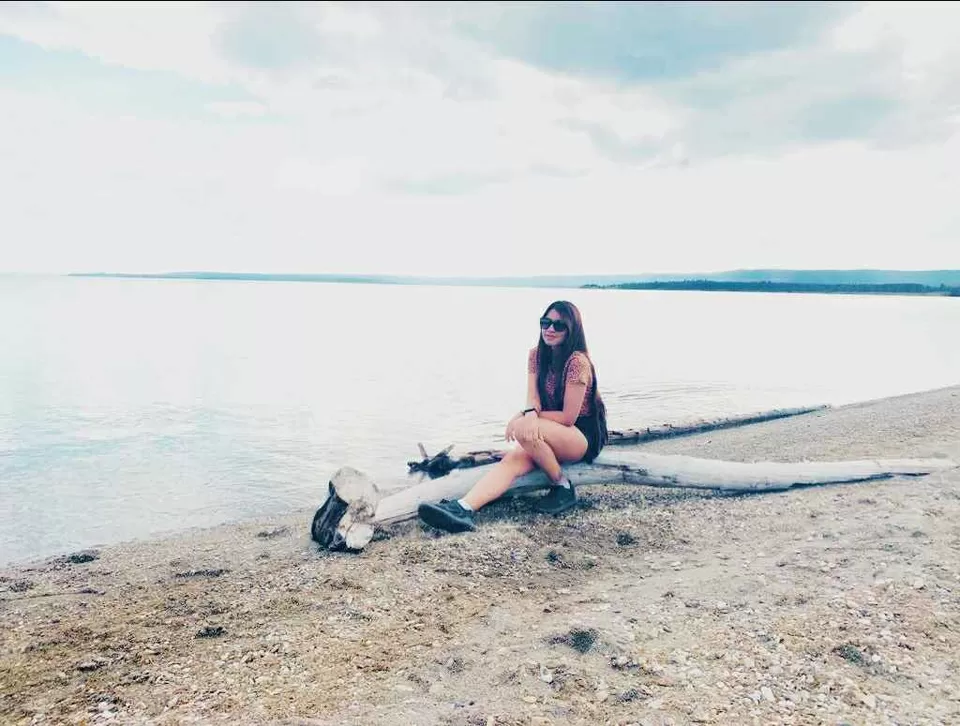 Have you also visited Yellowstone National Park? Comment below and share your experiences. Also, you can create your own travel blog and share it with travellers all over the world. Start writing now!