Simlipal...the forest silence in red hue terrain with surprising waterfalls! Up down roller-coaster mountains covered in lush deep flora and rich fauna!
Checklist: quick offbeat trip, forest, mountains, wilderness, waterfall..
This time my long wishlist of enjoying waterfalls came true when my brothers and I decided to travel and explore Similipal Tiger Reserve in Odisha. Odisha indeed has gems hidden and unexplored vast natural landscapes which are not so popular, but thank god they aren't! Well who like populated spots beaming with tourists who just come and break all silence of the spot and dissolve the beauty of the place.
However, planning to offbeat places comes with extra risks and problems but the rewards are priceless.
Similipal National Park, a tiger reserve in Odisha popular among population of nearby cities is a treasure of wilderness and waterfalls. It is huge native forest where you can find trees of all kinds covering the hilly terrain which is another cherry on top for travelers who love mountains. Going from one hill to another lost in the sky high huge trees and sudden sites of birds or animals and yes, the waterfalls coming every few kilometers will make anyone love with this place.
Perks of planning less popular places..
Similipal is near to Baripada town. A small town with its own system from judicial to administration and other facilities, Baripada is small city with buzzing population with still some quietness. Baripada reminded me of Belagavi (check my previous travel story) where in one go you can see the court, police station, fire station, main administrative buildings with some heritage touch located side by side as you take entry in the town. This small town was once under control of raja (kings) whose palaces (Mayurbhanj palace) are still there and most of them have been converted into present judiciary or administrative buildings.
Baripada and Similipal once upon a time has remained in news for conflicts with Maoist. Don't worry, we found the place safe and all in good situation now.
So, planning and research about the place started as we travelling enthusiasts like to plan our own itinerary. Very few blogs with insufficient real life experiences about Similipal was raising many doubts about the destination. Google helped in fetching some hotel contacts and rental cars which you can't find from those hotel apps which only give result for popular areas. Baripada, came out to be traveler friendly town with ample number of hotels for stay. After five hours bus journey from Kolkata we checked in the town by evening. After searching for good budget hotels we set for visiting Mayurbhanj palace. Unfortunately, we couldn't see the palace but felt the hugeness of the palace as it seemed to be situated on the highest terrain of the town surrounded by backyard forest.
Never mind, we grabbed some food and spend the rest evening playing cards, games and chatting.
Lets start our journey in wild..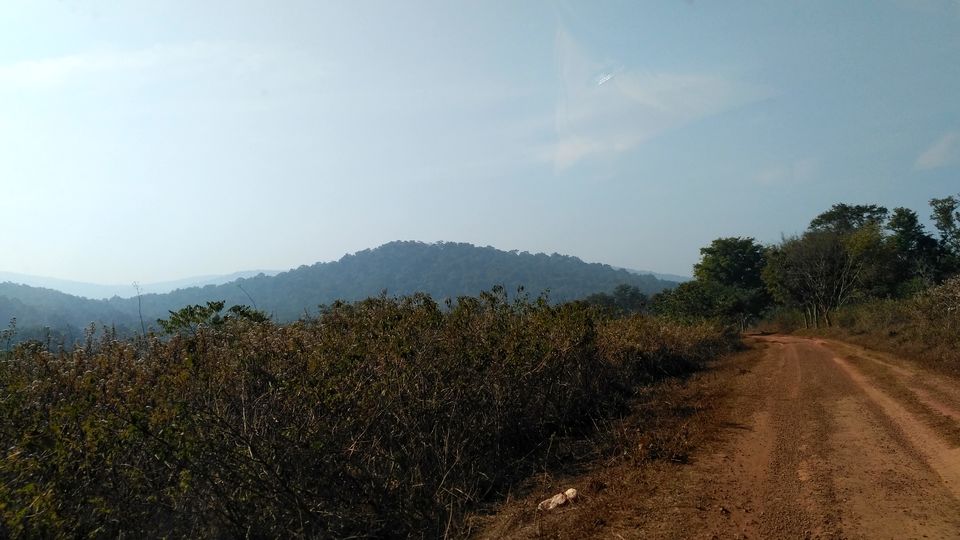 Another morning in new destination awaiting Similipal. We started our journey early in the morning and reached Pithabata entrance gate for Similipal. After checking all formalities and joined by many other tourist we headed to few kilometer far Bhajam where next checkpost is there and you have to make entry.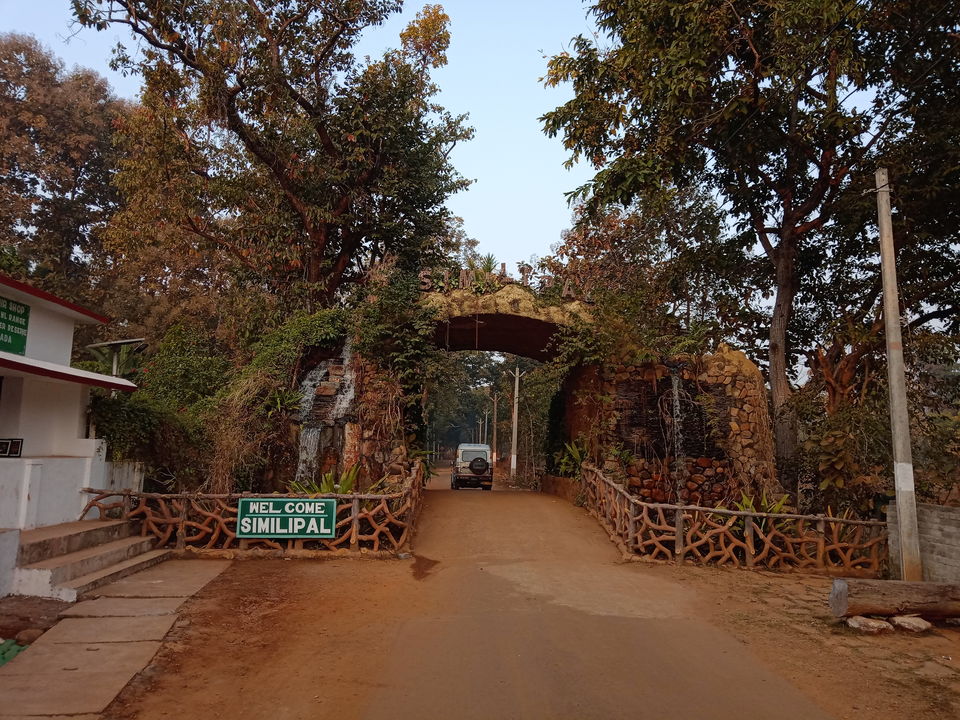 Early morning sunshine filtering through canopy and dusty road trailing behind was giving joyous feeling and lost in woods. On the way we spotted some wild fowl ranging freely on the forest floor.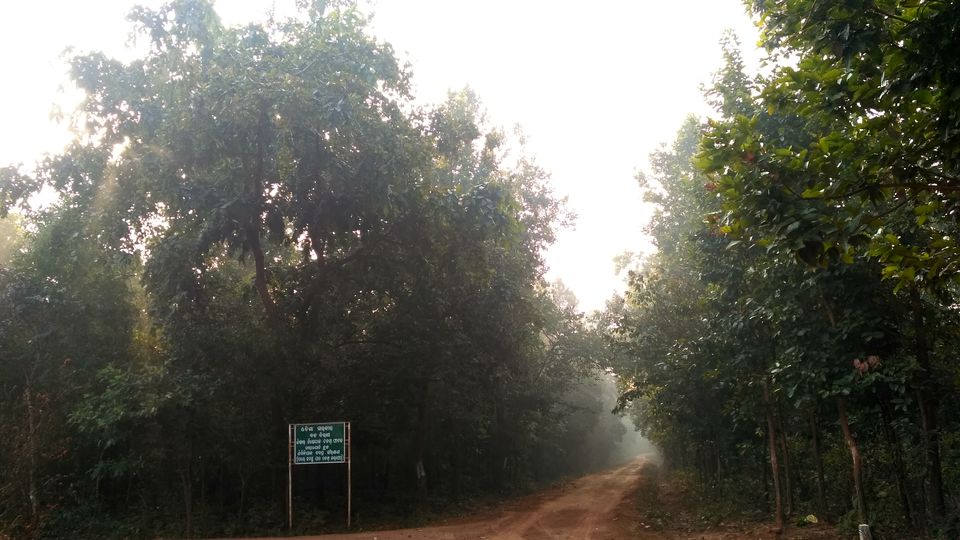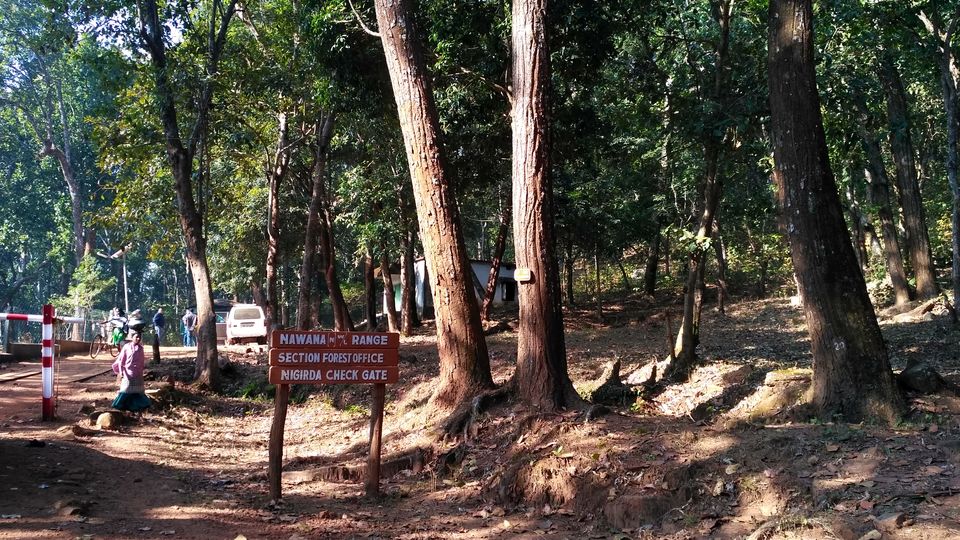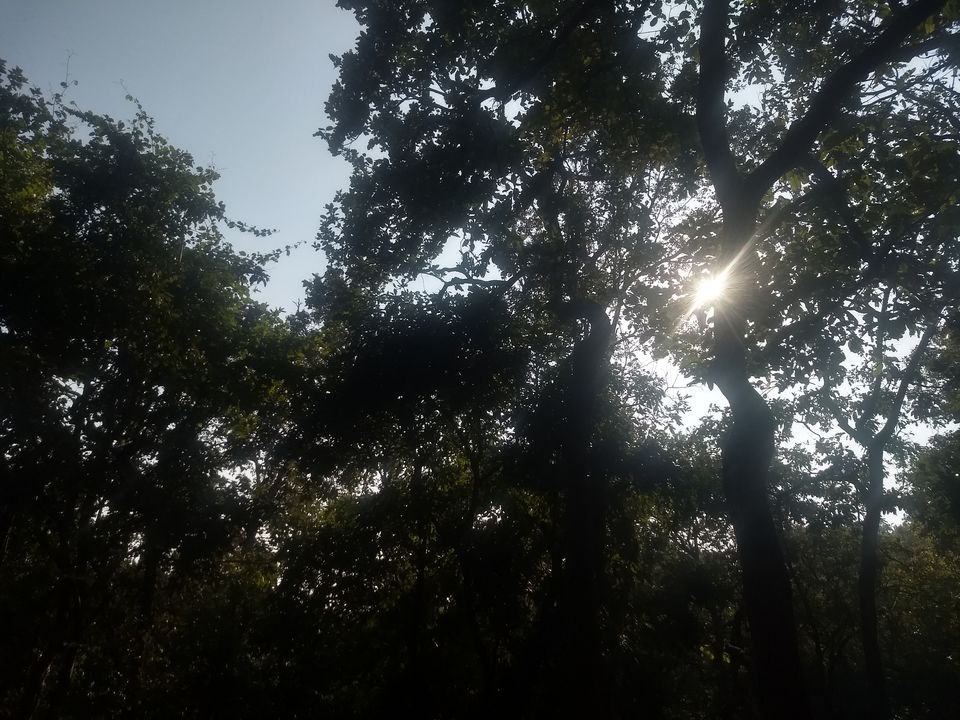 As heading towards the forest we were greeted by kids inhabitant of the tribal community who are the dwellers of this forest. Happily waving their hands and greeting each other as we were proceeding then halted for breakfast. Unexpecting to have anything in this region we got some good food offered by indigenous people here. They managed for putting up a small stall offering some fries, curries and boiled egg served in sal leave plates alongwith you can also buy wild collected honey which was on sale. After the tasty new flavour fries enjoyed under the sun in wide fields we headed to spot the first waterfall Joranda.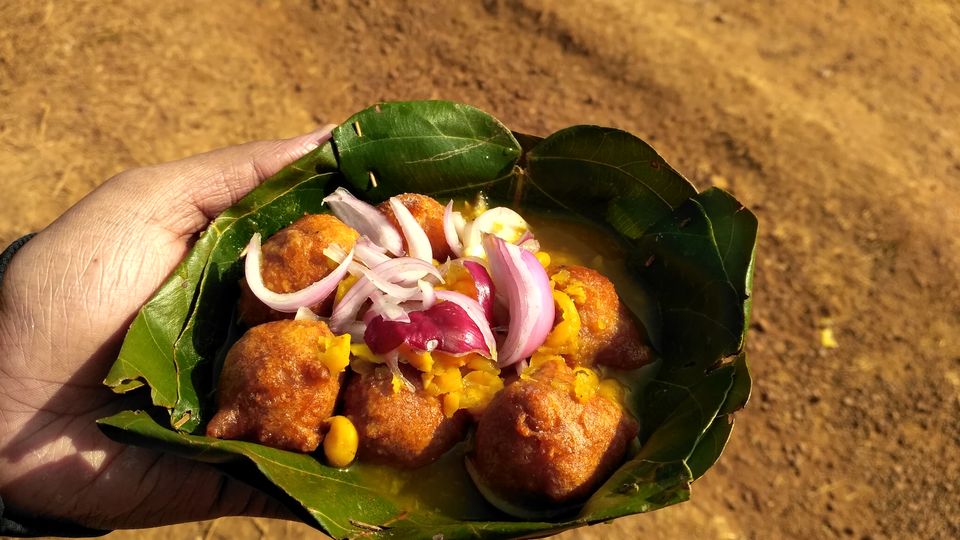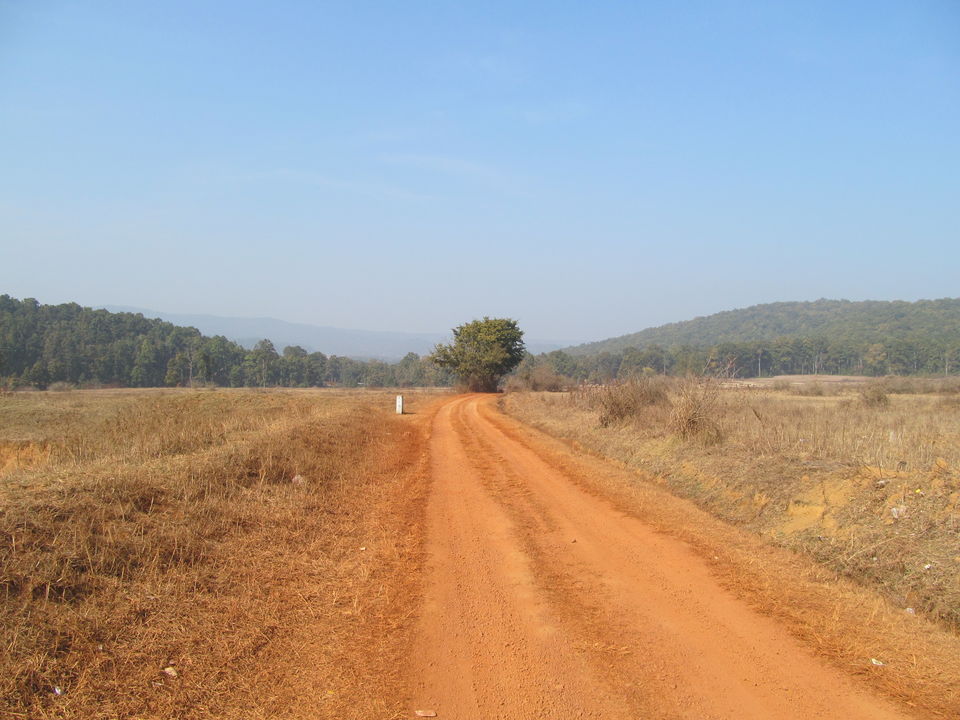 After driving few kilometers we reached Joranda water fall. The sound of gushing water could be heard as we were approaching near. My checklist of enjoying this kind of scene came true. Standing by the cliff, seeing the long white trail going down and getting lost in deep gorges. You will wish to jump but this can be done only once in your life! (don't take it seriously). The picturesque beauty, deep woods, sound of water interrupted by bird chirping, you can sit long and enjoy the nature.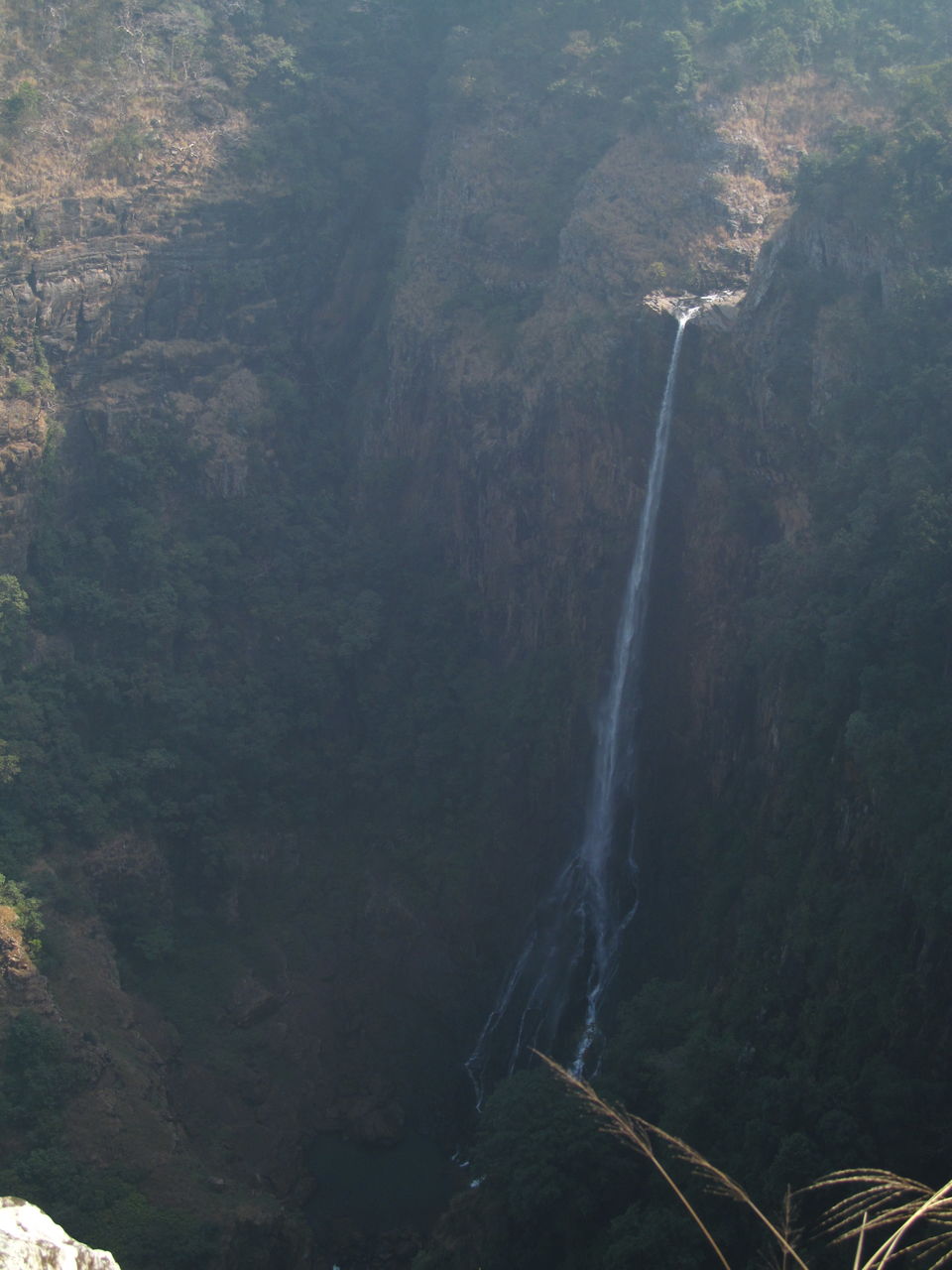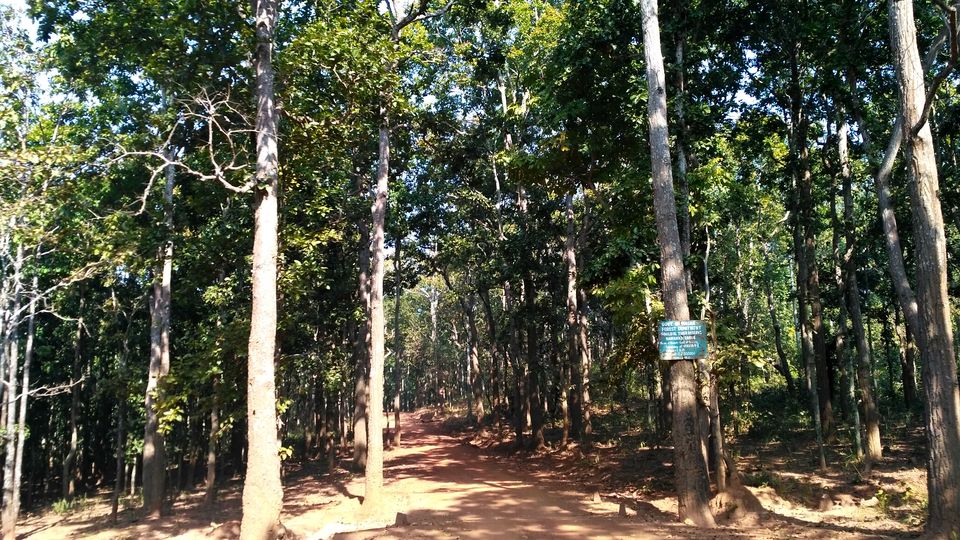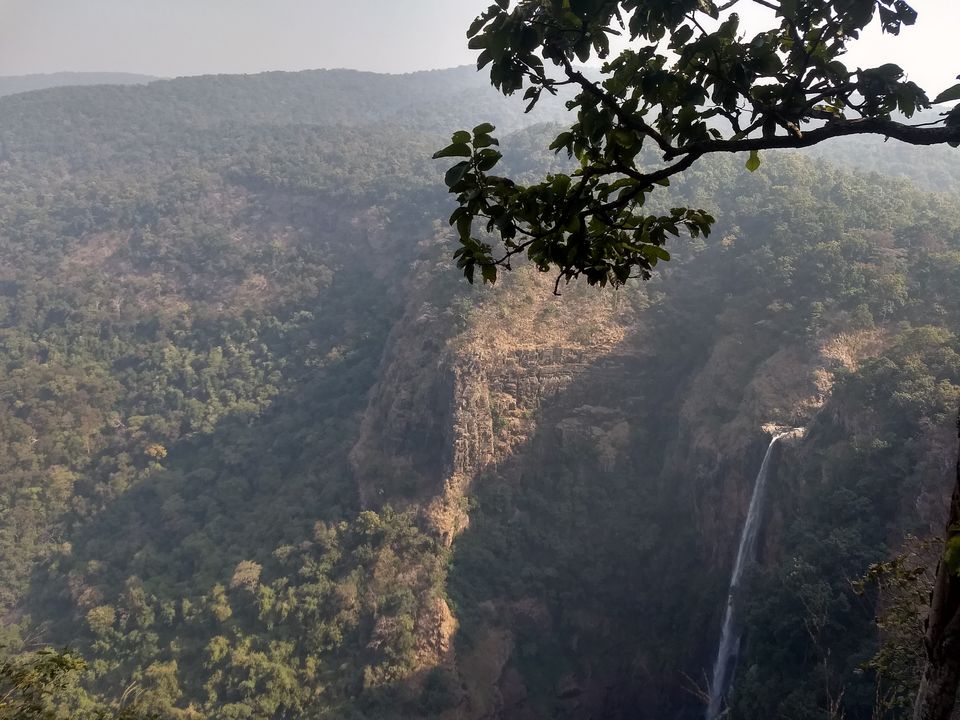 Taking complete beauty of Joranda we headed for our next surprise. Scaling the dusty reddish roads, the fun part was to go ahead of your companion vehicle going in front of you. There is a small warning that if you are behind someone else's vehicle then you can enjoy the dusty scene in front of you and you need to avoid enjoying forest breeze and keep windows up (please don't compete here, as this are one way roads and enjoy the journey). Taking the joyous feeling while heading deep in the forest we spotted a river passing through the forest and breaking path through rocks. The slowly flowing water amidst the forest was a real surprise and was not in itinerary list.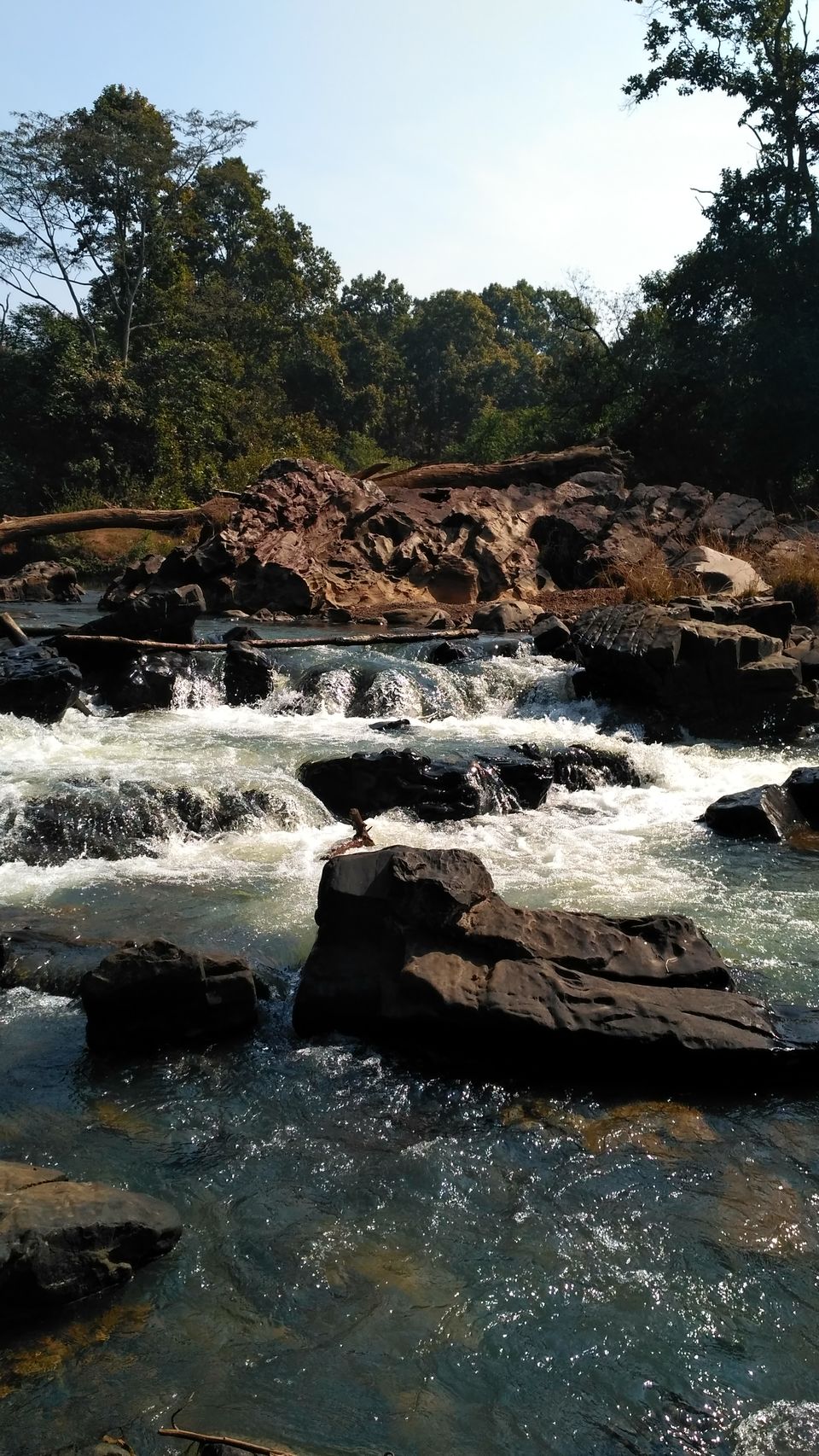 Spent few minutes taking small steps and looking closely the nature and touching the cool water, washing feet while feeling the sparkling sunshine and the quietness of the place.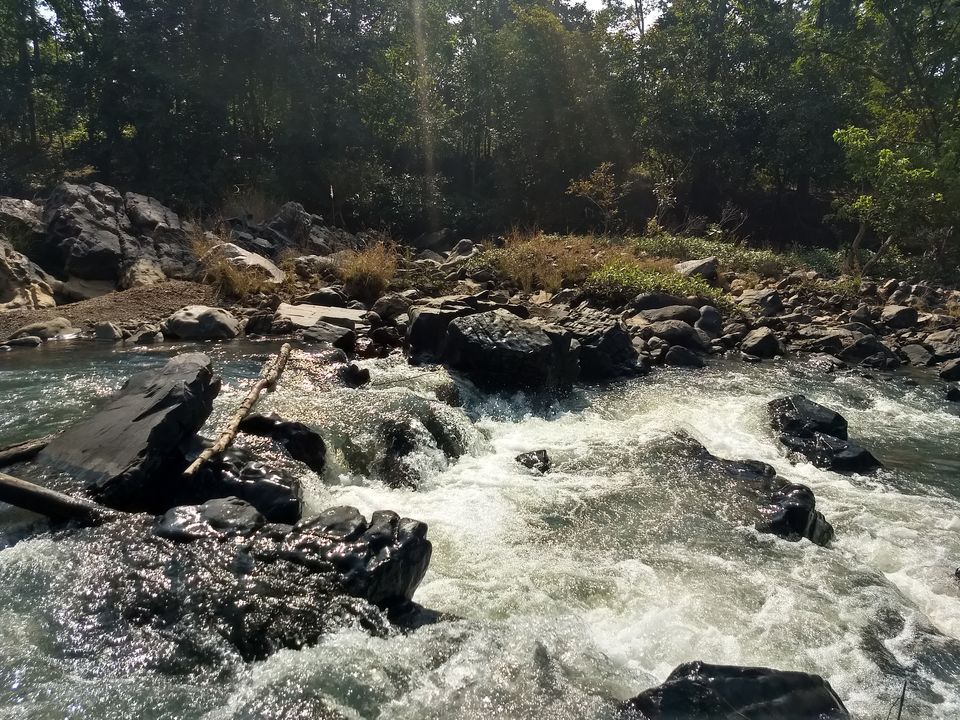 Hopped in our vehicle leaving behind the river towards Barehipani waterfall. Barehipani is a whole year flowing waterfall sourced from river Budhabalanga. It has two drops and the first single drop is 259 meter. Just like the surprise the waterfall came in site through the hiding forest. Through the trees the far Barehipani waterfall came in site and the sound of water can be heard.
We headed to another site for close view of Barehipani. The giant waterfall dropping down from the high rocky mountains. Watchtower are there for better view.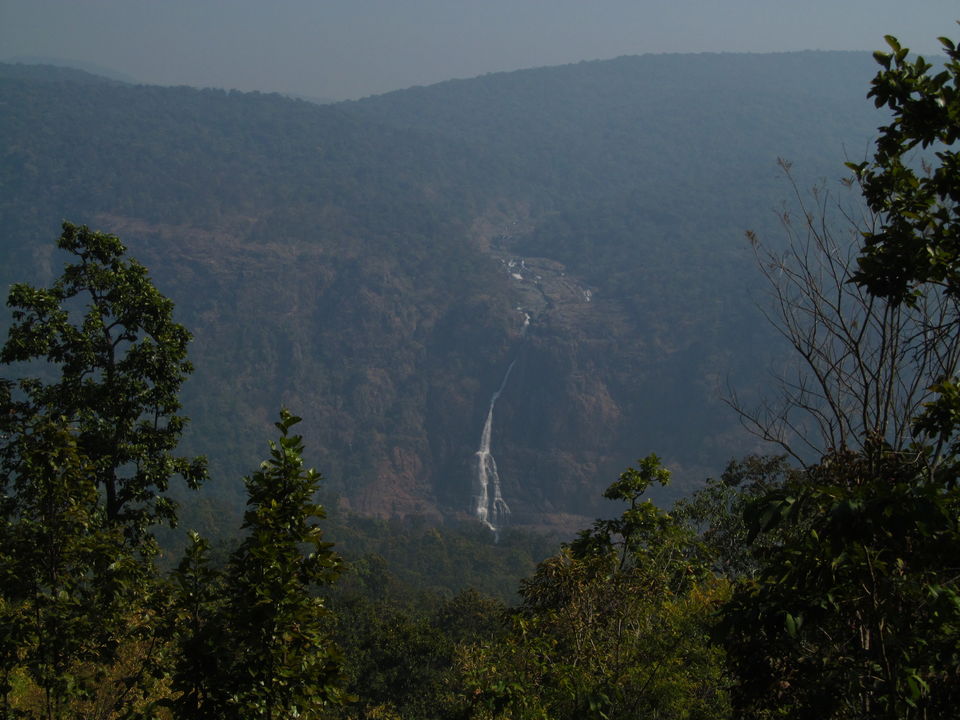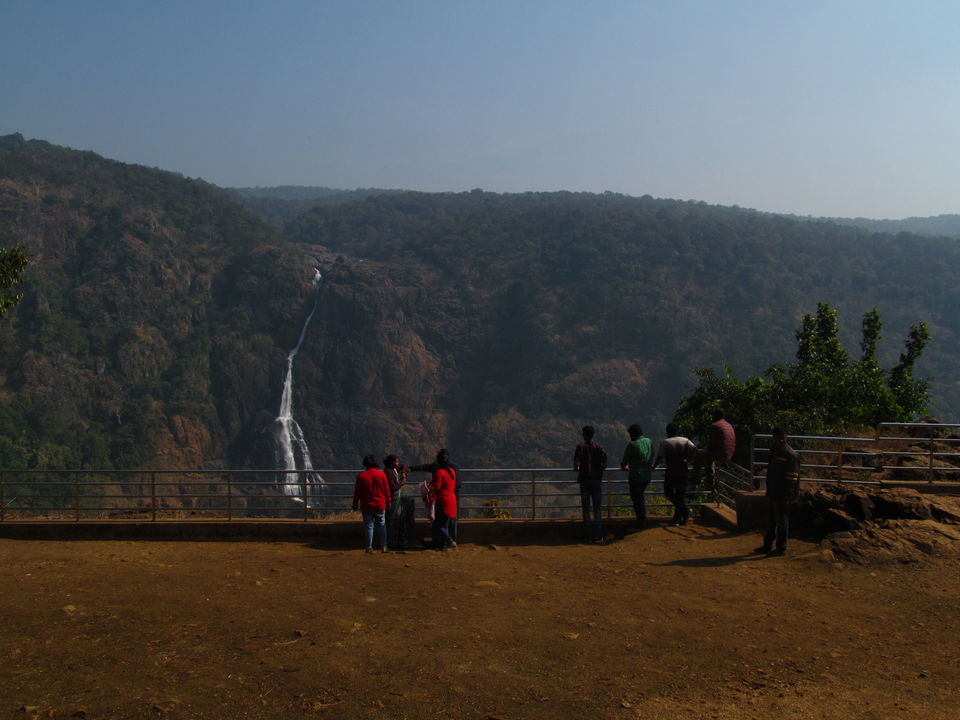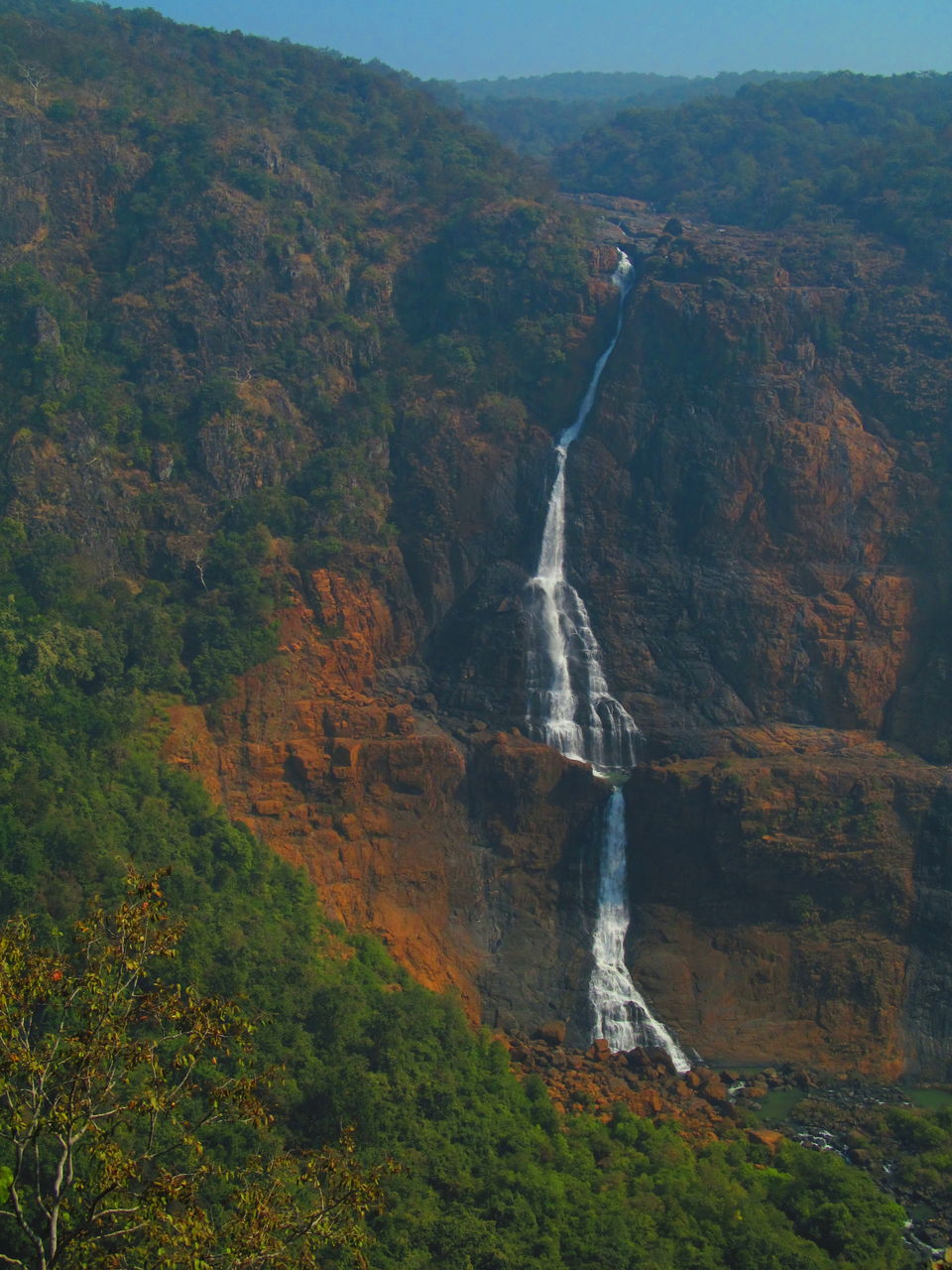 While enjoying the afternoon sun watching the waterfall our homemade lunch with wild flavour was waiting. The lunch prepared by the tribal inhabitants which give a chance to enjoy on new kind of Indian flavours and special mention the wild ranged cage free chicken curry. The inhabitants of the place belong to tribal community and depend on agriculture, wild products and tourists. Here you will find no electricity or any mobile network. However some houses can be seen installed with solar panels.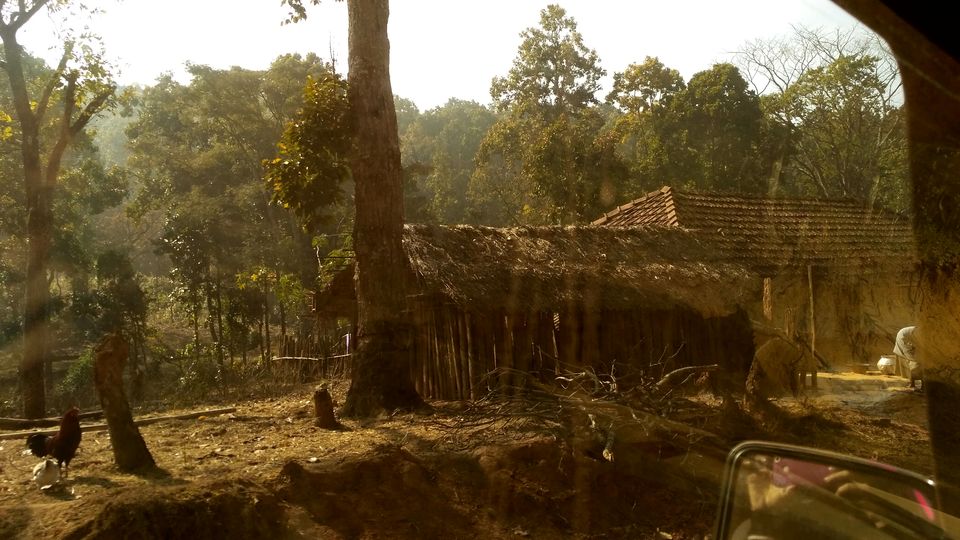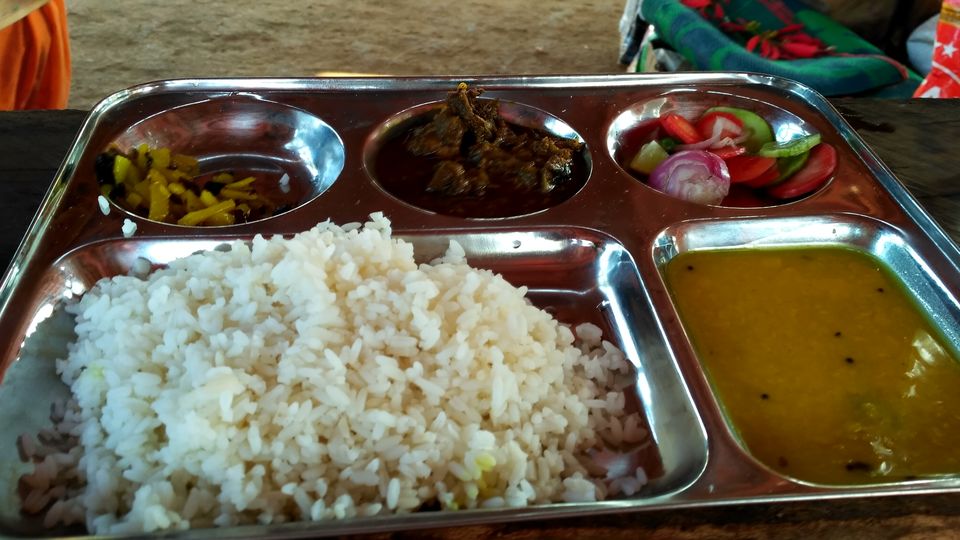 Here people lead a simple life. Also, they have nicely organised houses and clean surroundings. However, poverty seems to prevail and they have very basic facilities of education and medical.
Continuing our journey after good food and happy mind, we were heading more deep in forest. The core area is quiet deep with native vegetation and more wild. Hoping to spot any wild animal we headed to watchtower. This spots are chosen for visitors to get the chance of citing wild animals who in evening come by near the small water bodies. Chhahala, was such place which was used to be hunting ground of kings in the earlier days. Here, again change in vegetation, tall sky high eucalyptus trees and wide grass covered grounds.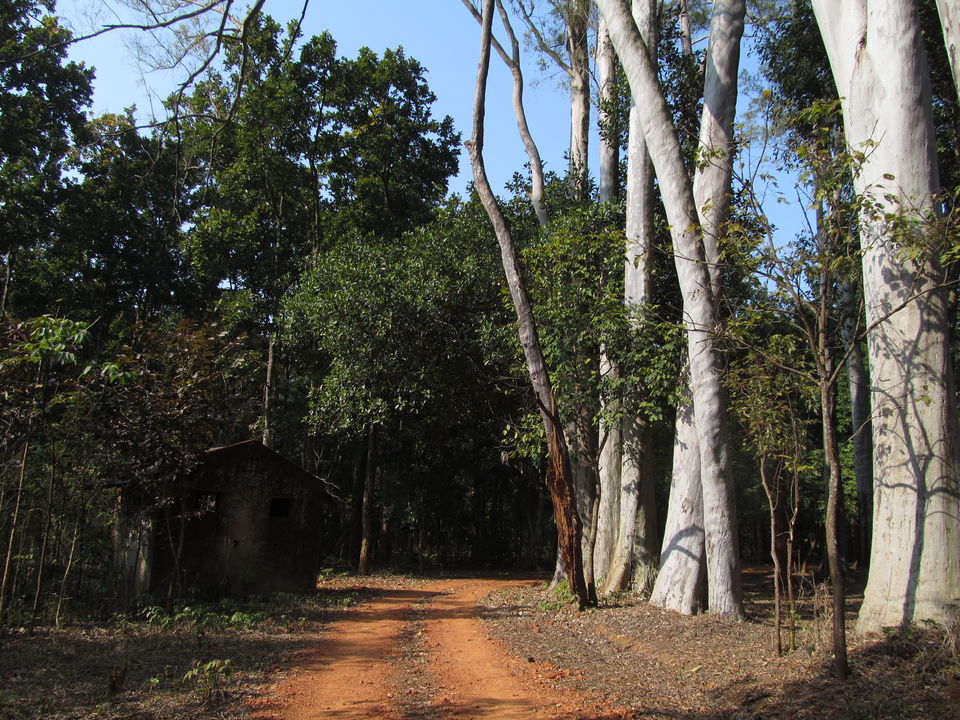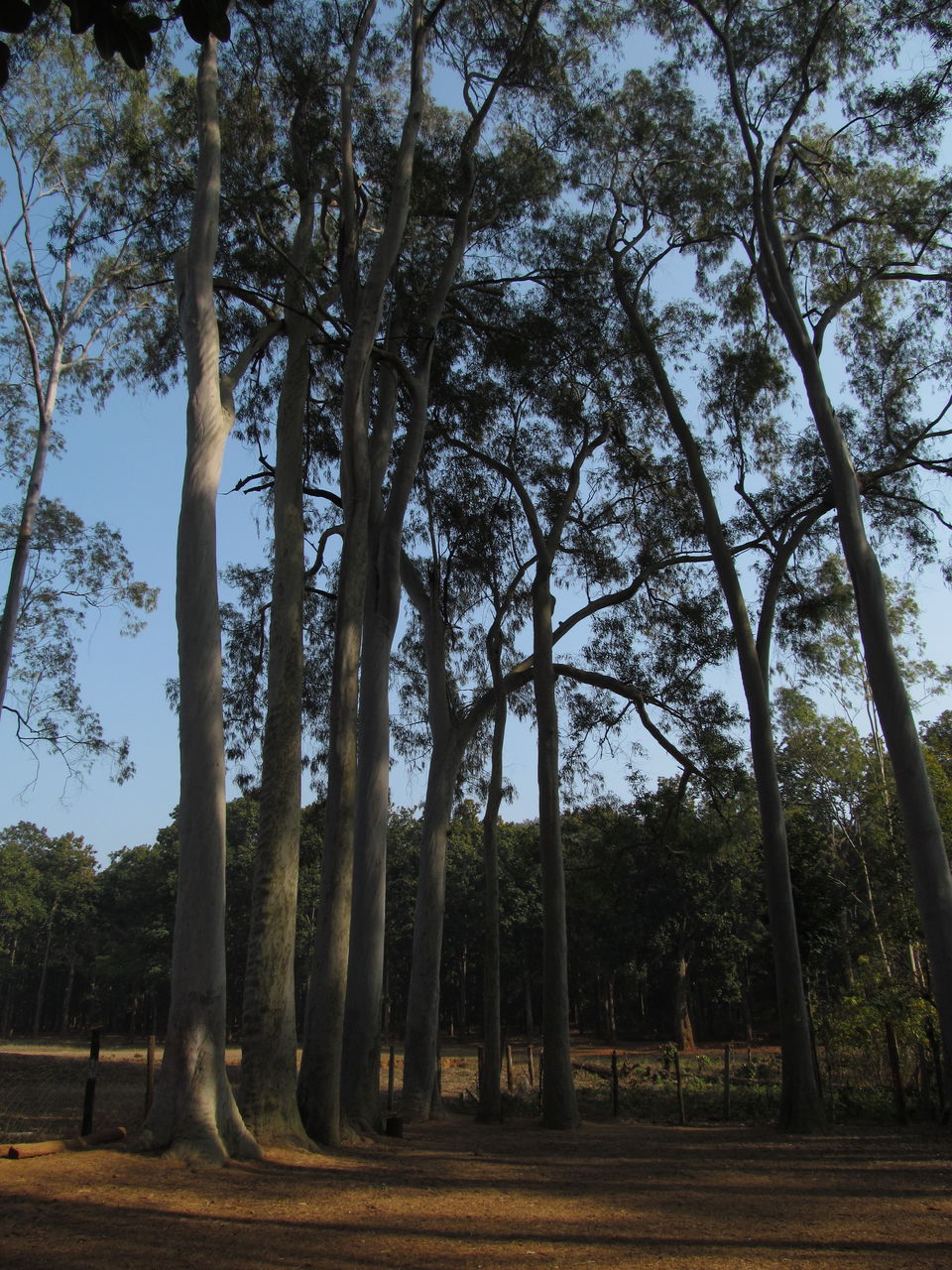 Our journey was coming to end. Evening was setting and we have to get back before further darkness comes. While heading back, there some commotion of visitors at a watchtower. On enquiry we came to know that some monkeys and a herd of deer have come nearby. The unexpected chance to see wild animals was the last surprise remaining. The jumping deer and playful monkeys in the forest territory completed the journey and was cherry on top. Visitors who night stay inside the forest can enjoy such encounters and its more beautiful experience to feel the eerie forest silence while seeing this wild animals in their natural habitat. Unfortunately our journey was for only during day but will try next time to halt night to experience such events.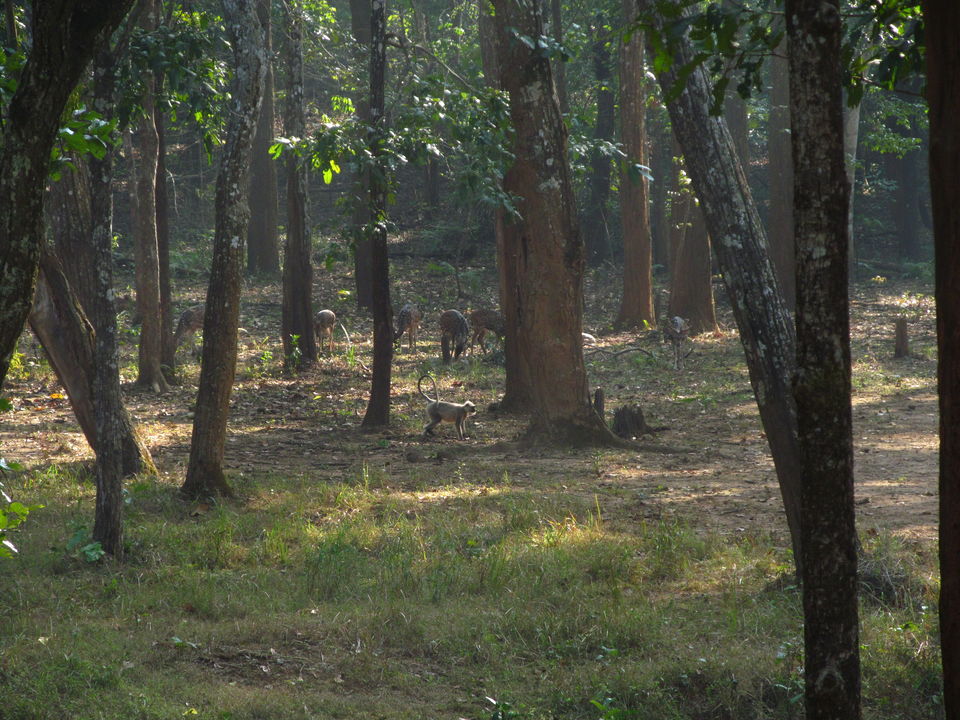 Journey back we all with new and beautiful refreshing memories and bit tired. Laid back in our seats and now I kept my camera off to completely immerse in the last few minutes remaining to observe forest more closely. Some unique landscapes, some peculiar tree formations, even the tree trunks infected by some insects gave a new design to the dead tree. Approaching our end of journey we suddenly got chance to see female peacocks ranging on the road.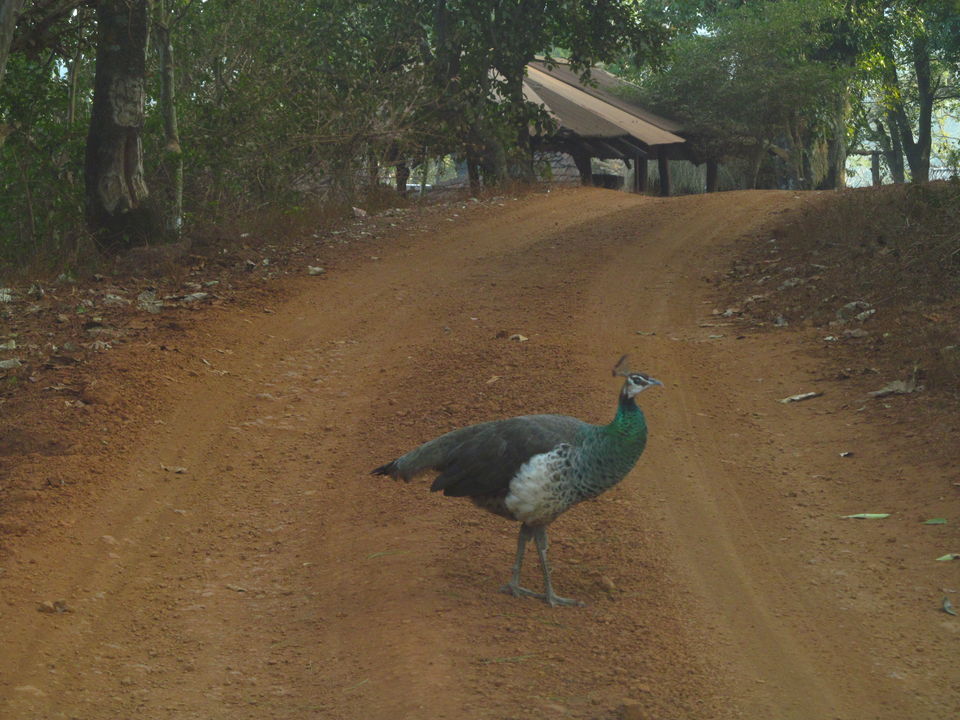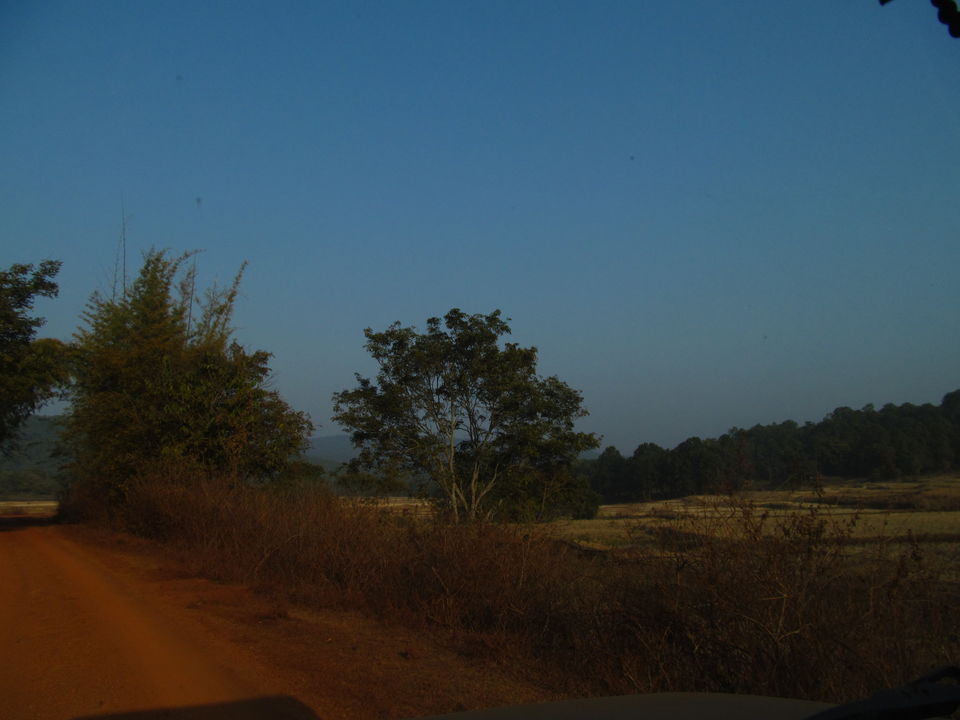 One day trip to Similipal indeed came with surprises with all wish list fulfilled for the time being. Similipal tiger reserve is perfect travelers paradise. On our way back, the last stop as we exit from the forest and took right turn to visit Sitakund. It is one of the kunds (small water bodies which are believed to be mentioned in mahabharatha). Already it was dark and we were not allowed by forest guards to go. However, our driver managed to get the permission and set to have a look quickly. The spot is outside the forest and is picnic spot for people. Very sad to see that visitors had left so much garbage behind and probably ill maintenance unlike the reserve this place was unpleasant experience. Garbage of all kind laying around and even the waterfall bed full of plastics ruined the beauty of the place. Sitakund is a small waterfall and there is a temple also. We quickly finished our visit and set for way back to Baripada.
On the same night we took bus to Kolkata and reached safely Kolkata at the break of dawn. Weekend like this, with so much things and experience gave us the evergreen memories to be cherished. Also, the planning went good and hope to help future visitors to go and immerse in such beautiful place.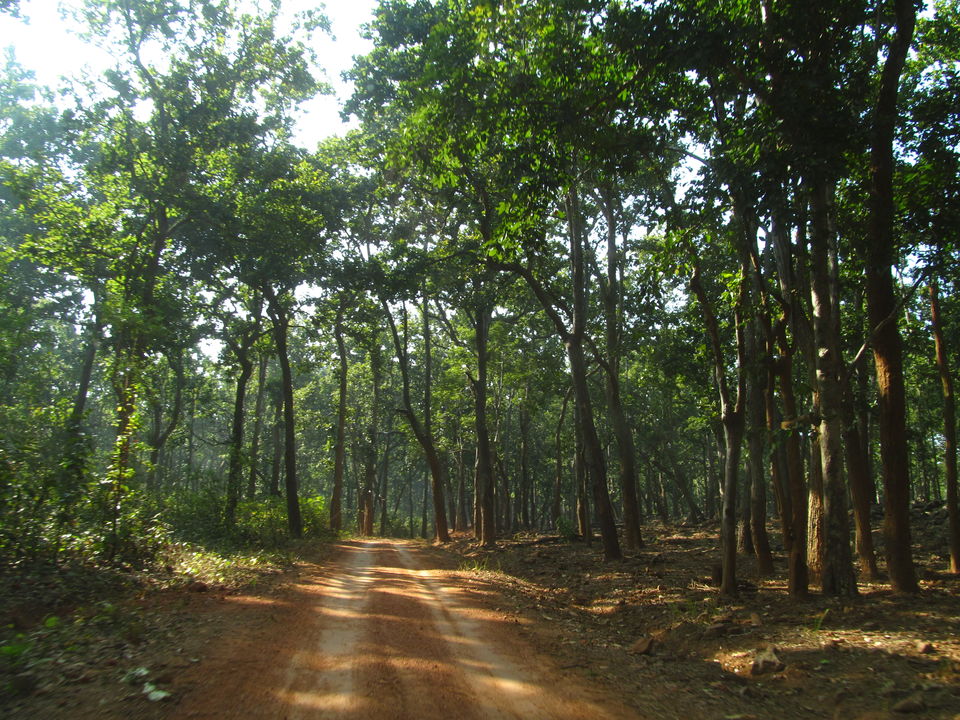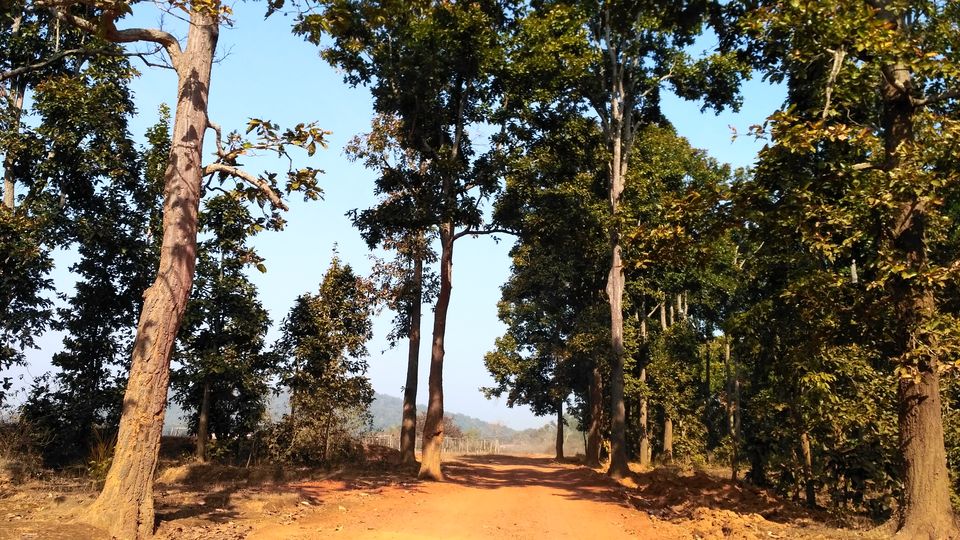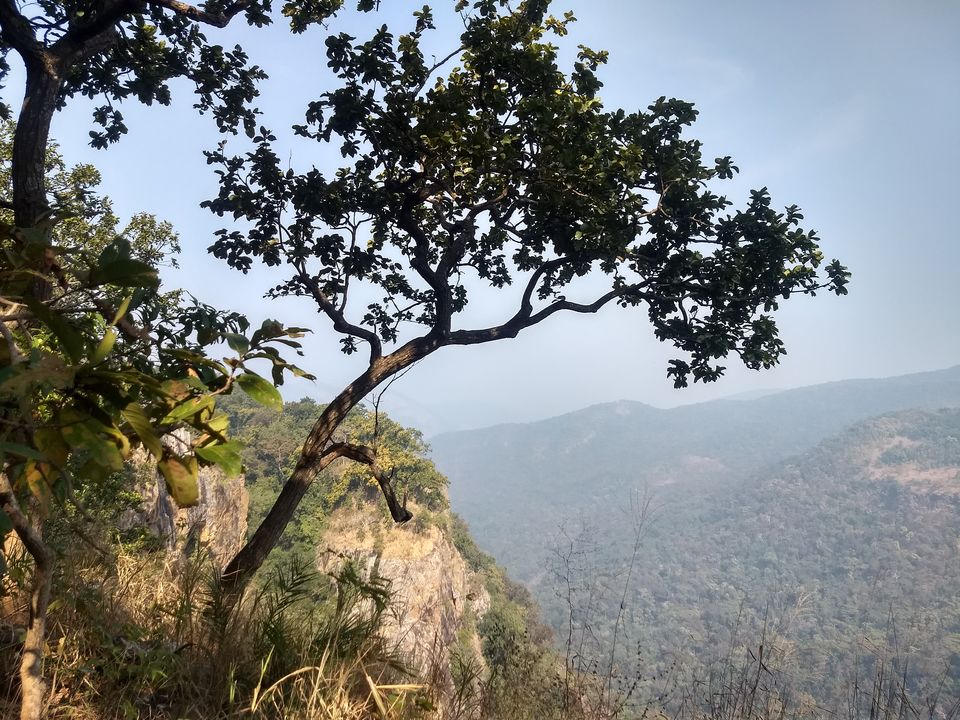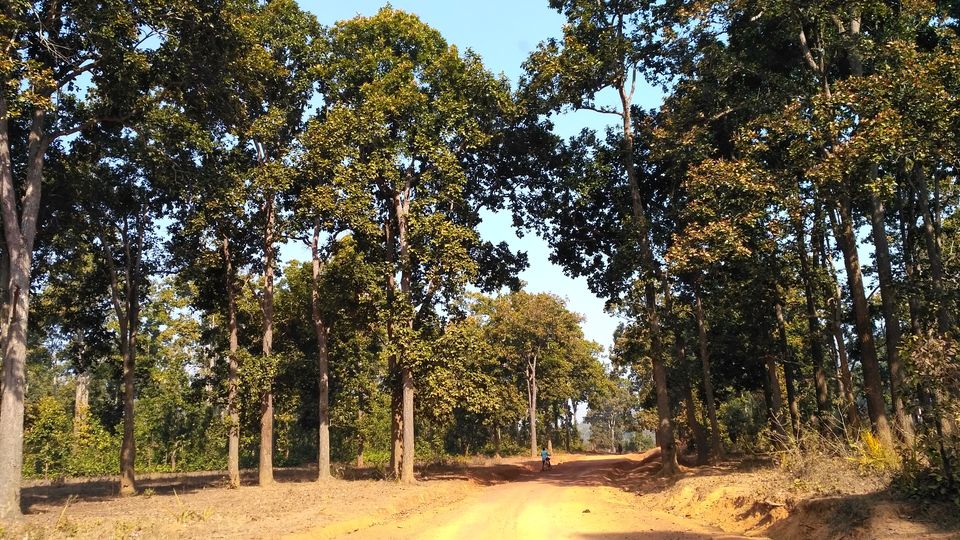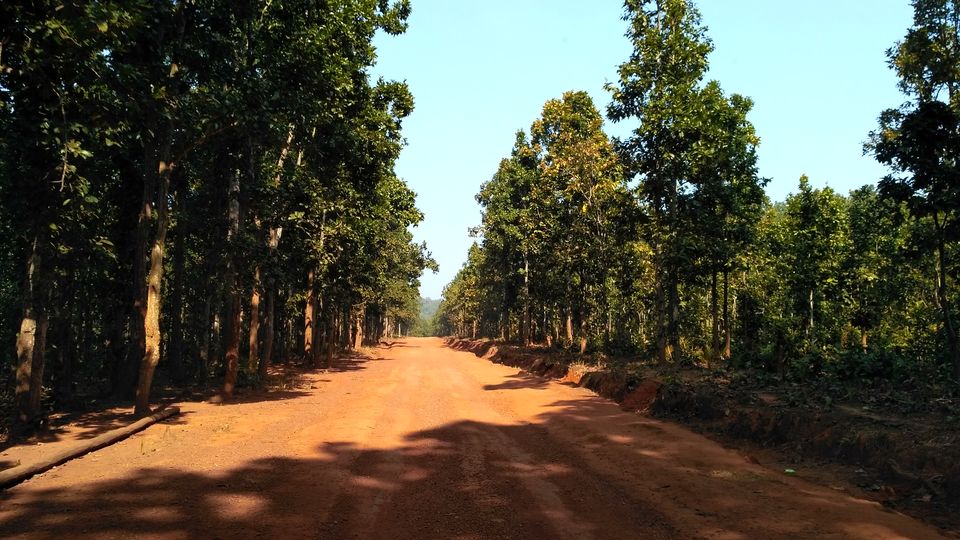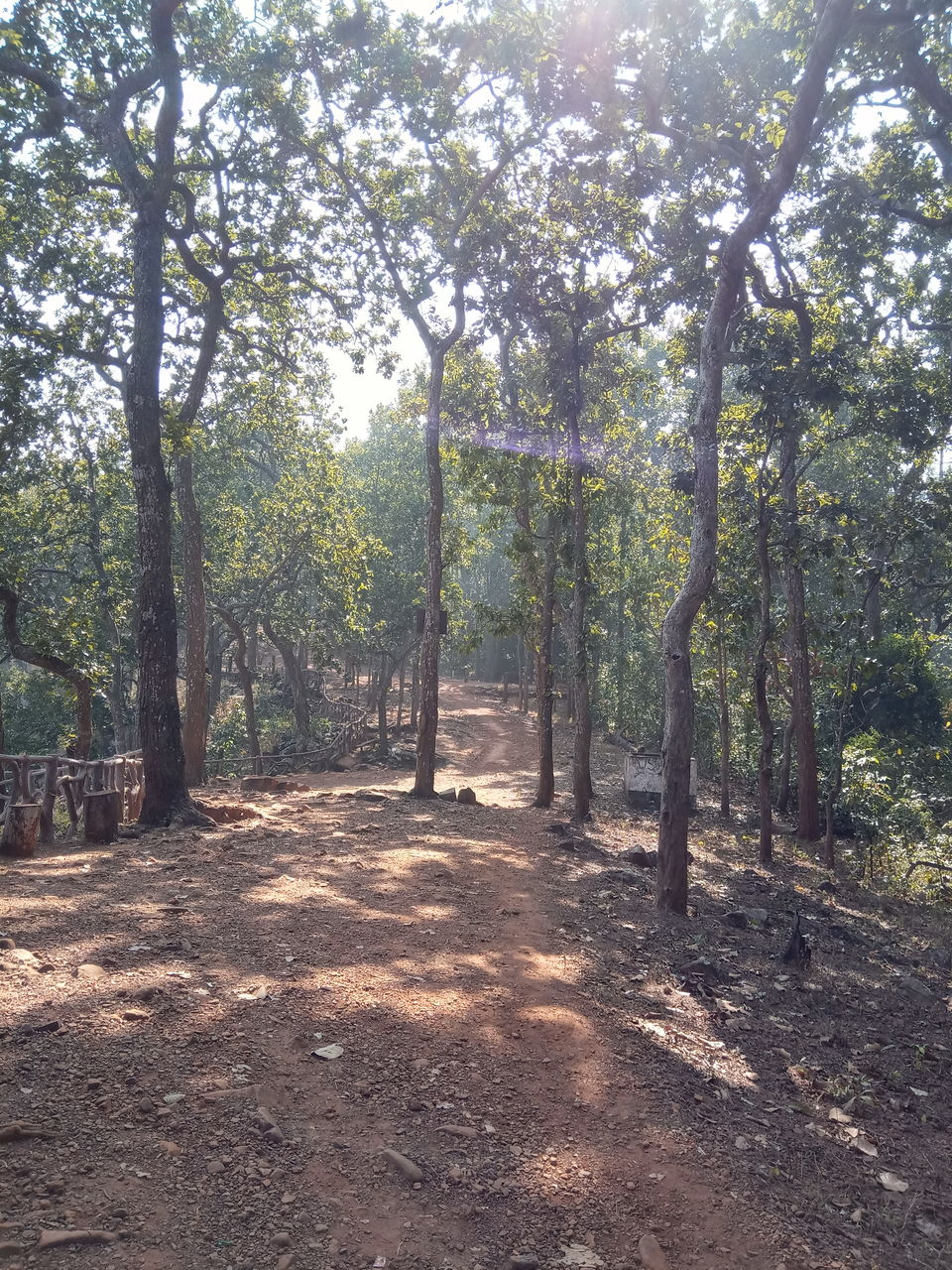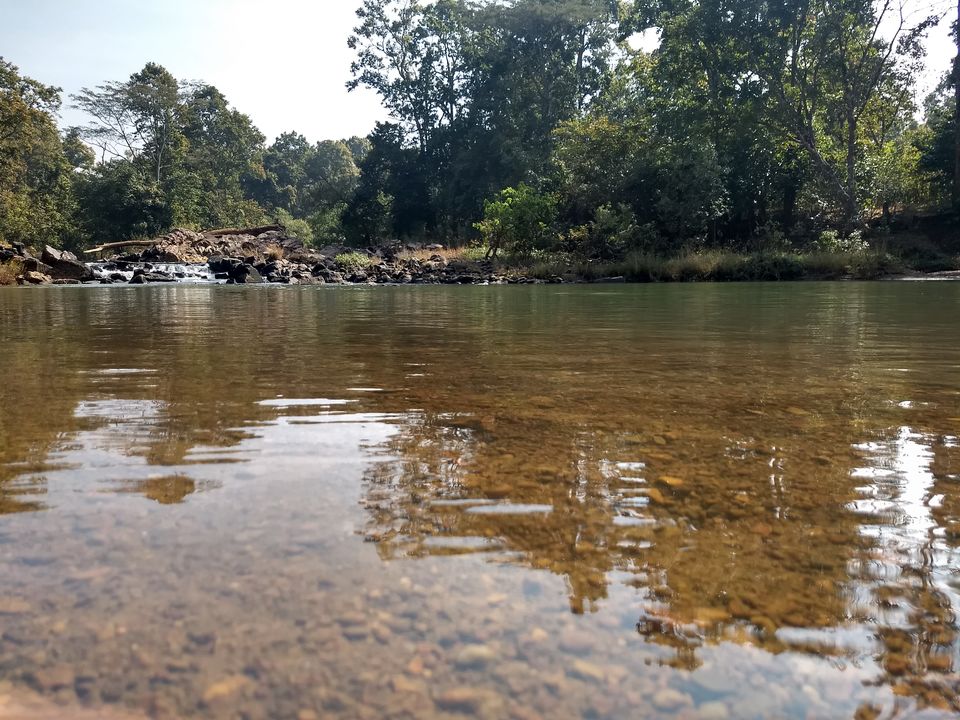 About the place:
Similipal is near to Baripada. Similipal has two entrance one Pithabata and other Jashipur. Jashipur is on another side of the forest and need night halt if one to wish cover the whole range and exit from Jashipur or vice-versa. Forest houses with good amenities are there and can be booked online or when taking entry subject to avaiability.
Baripada can be reached by bus from Esplanade and available from morning to noon and then overnight buses. Good number are there and no need to book very early. Its 5 hrs journey and its good and comfortable. Baripada has good number of hotels from budget to luxury. Carry your id always. During weekends hotels near to bus stand can be already booked but we fortunately got other hotels which are just 10-15 mins distance, so you can get hotels on the day you arrive or can book early. We had all our food from Hotel Mahapatra which is quite popular with good food and you google search it. Opposite to this hotel you can find hotel for staying and ask for directions. We stayed at Hotel Subhadra which was good for the budget. Reaching Baripada can be done also by train and nearest railway station is Balassore or you can also come from Bhubhaneswar. There are nearby many other places for long holiday. Chandipur, Panchalingeswar, Devkund and many more which all can be covered in three- four days. Hire cars once you reach there for Similipal and they are available near bus stand. Carry some food and water inside the forest as the journey is long. You can easily take day trip however for complete experience night stay is a good idea. Similipal has many other waterfall, kunds, crocodile conservation center, orchid green houses and if fortunate you can spot tiger, elephant and many other wild fauna. Also it would be better if you hire guide to get inside stories.
There are good number of eateries serving non-veg lunch and veg lunch can be get in canteen run by forest office. Also toilet facilities are there but quite long distance you have to travel. Good time to visit is from October to March until winter remains. Summer would be quite hot and during monsoon forest remain closed.
Explore Similipal and indulge into wilderness...
Also protect nature and travel responsibly...enjoy!!!
P.S: don't wear white cloths..even any other white article will turn red due to red dust at the end of journey...but its fun to see turning red headed or face...