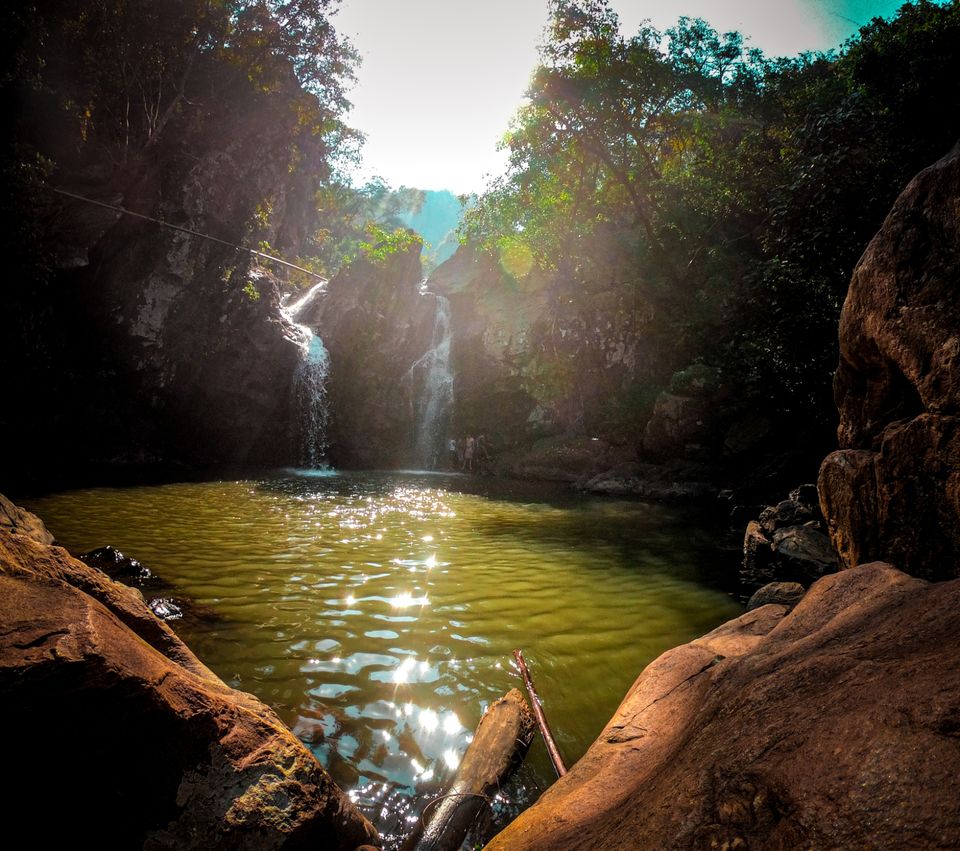 #Sitakund_WaterFalls: The Most Photographed Waterfall In NE Similipal, Baripada 
One of the most recognizable, and arguably the most photographed, waterfalls in the Similipal National Biosphere is Sitakund Falls, a stunning 30-foot-tall punchbowl waterfall that spills down over the top of a rock ledge into a mesmerizing turquoise deep pool. The rock ledge is deep and tall enough for you to walk behind the curtain of water.
The reason why , Sitakund Falls is so popular is that it puts on a different face for each season
The Sitakund waterfall is one of the another outside attraction tourist place of Simlipal Tiger reserve of Odisha. The Sitakund waterfall is located at Mayurbhanj district of Odisha and it is the part of the  Simlipal National Park.  This place is much more importance for Hinduism and also the natural waterfall beauty attracting the tourist. Mostly the natural beauty of this place is really amazing to visit this place. Also this place also getting popularity for best picnic spot in Odisha.
The Sitakund natural waterfall is creating beautiful surrounding and also an beautiful place of attraction. Also this place is the place of Hinduism because the name of the waterfall is sitakund that is the name of Hindu goddess maa sita devi. Sitakund waterfall is the place of scenic beauty and this place also best for natural lovers.
The waterfall is an easy one-mile hike (two-miles total out and back) from the narrow parking area on Pithabata Road 2 down a road that eventually turns into a narrow dirt footpath and heads moderately downhill into the gorge to view the falls.
"PLEASE KEEP PLACES CLEAN & GREEN"