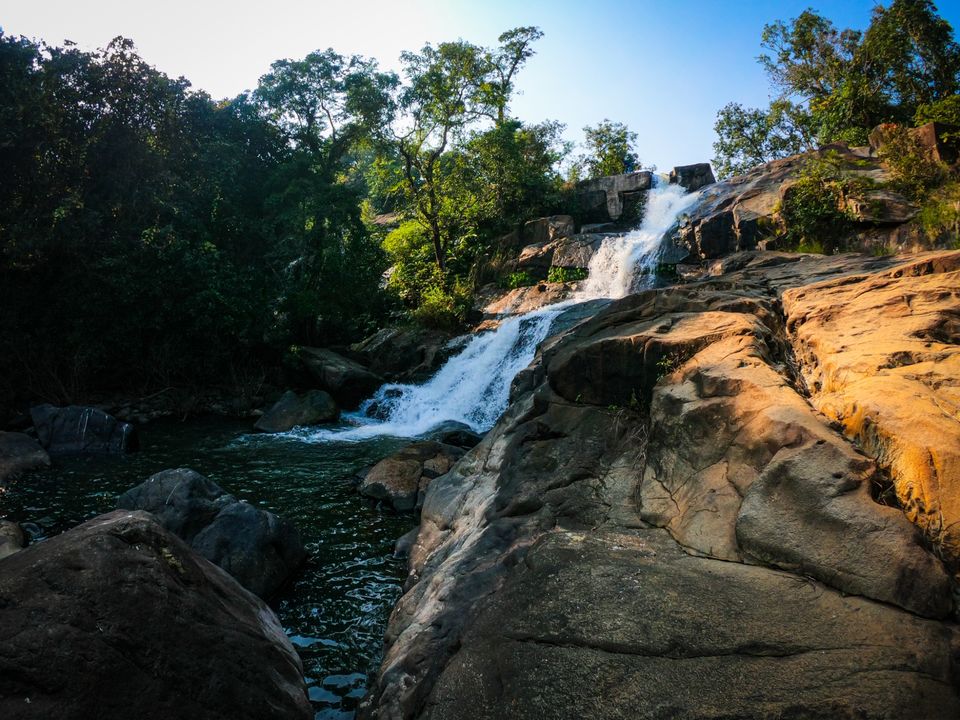 Let me take you through the journey of #Similipal Forest in Odisha'a one of Pool waterfall!
📍#Uppara_Mainsigila_waterfall.& #Tala_Mainsigila_waterfall.
#MAINSIGILA_WATERFALL:
A Gorgeous 25-Foot-Wide Cascade.
A must-see when visiting the Similipal National Park is the spectacular Mainsigila Falls, a sparkling 35-foot-wide, 20-foot-tall cascade that is only a up&down 10km walk approximately, area on manabandha,Udala in mayurbhanj . There is not an official trail to the falls, but it is an easy enough walk along a path that has been well-worn over the years to view the cascade from a bluff. For the more adventurous, a careful pick-your-own-way down to the base of the falls beco'z that is an elephant 🐘 corridor and is rewarded with glorious swimming in the falls' deep, cold pool, which has been a favorite with locals My brother from Baripada Barun Rajkisku , Siddhanta Kumar Mohanta , Biswajit Mohanta , Debasish Mishra
It is an easy walk to the bluff. The hike to the pool is a moderate climb down. Keep in mind that what goes down must come up again. To appreciate the falls, plan on spending a good 30 minutes, longer if you plan on swimming.
"Keep in mind, there are no lifeguards, so swim at your own risk".
Don't pollute it, keep place clean and green