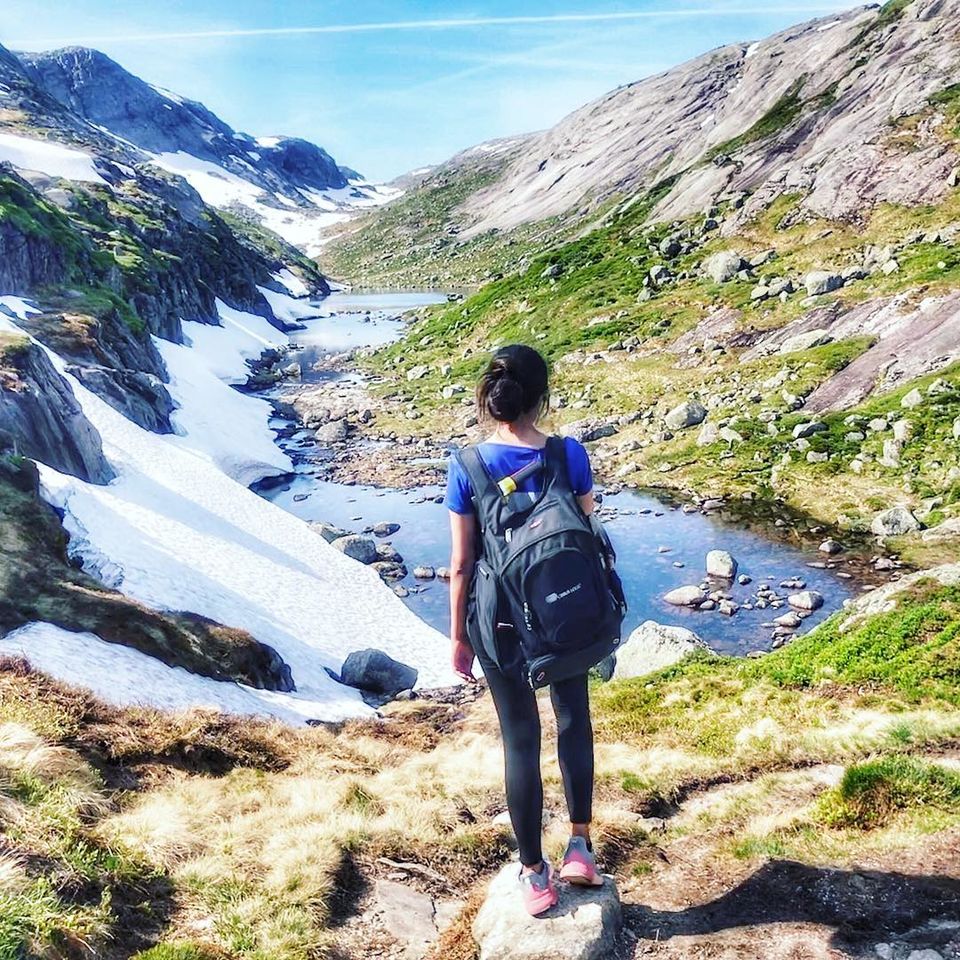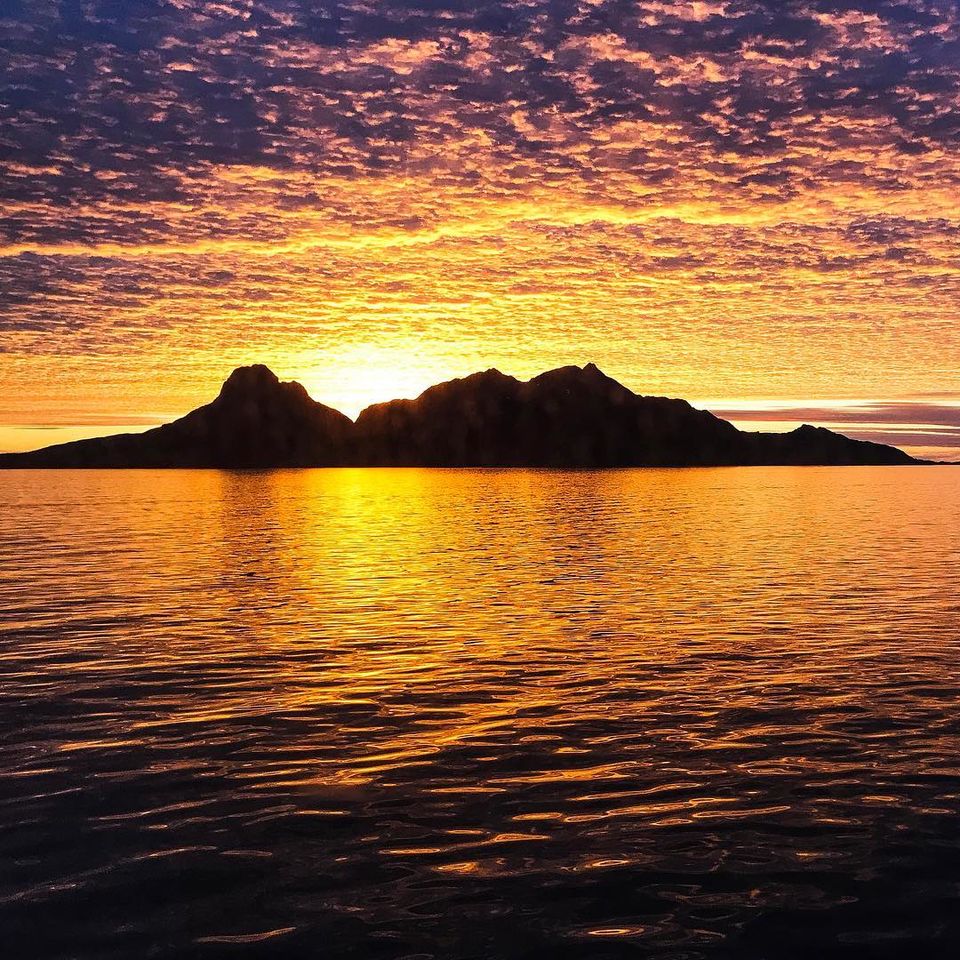 "If what is priceless can't be sold, mustn't nature be precious more than gold?". These were my first thoughts after taking off, away from the panic-attack which was a last-minute boarding stint. I usually leave enough time to get to airports as I blunder while trying to rush things. But in spite of all precautions we take, Murphy's law prevails! During the first leg of the journey to the Lofoten islands, when I was required to transfer in Oslo, my flight from London got delayed and there were a bare 25 minutes to clear customs and security. To top it, the gate display on the screens (a-21) conflicted the announcement made on the first flight for a-10 passengers to Bodo, the gateway to Lofoten.
So merely 15 minutes before take-off, well past the boarding time, I was still running about airport gates to find out where exactly I could board. To further the confusion was an airport staff's speculation and concerned gesture towards an empty desk at gate a-15. Obviously it was too late and THIS, was THE MOMENT. The countdown for take-off had begun and I decided to try my last chance at making it by walking up to a-10, where a lone attendant stood, eyebrows raised questioningly at "Ms. Venkatesh?", who thought she had missed her flight :P But right then she directed me to enter and I couldn't recall another moment in my life when I had acted sensibly when panic-stricken. Albeit, there wasn't much time to dwell on this accomplishment because, "boarding complete" and it was time to relish the views of the Norwegian fjords from above. Even at 11:30 pm, sunlight glittered like gold on the sea below. Also mid-night was no time to sleep in this land of the mid-night sun, but to dream with my eyes wide open :)
Arriving in Lofoten though, brought with it many different realizations. Walking away from the extremities of digital science and nature was one.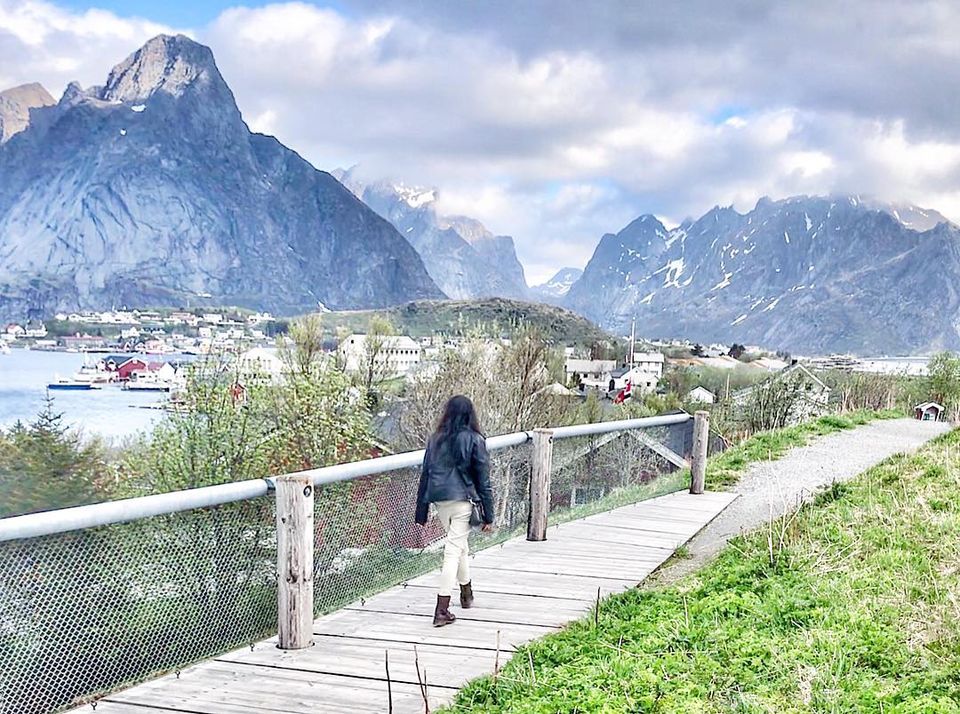 Excited as I was by the prospect of having 24 hours of sunlight, this one adventure wasn't half as easy-breezy as the islands. With this advantage of summer, a much sought-after privilege during European winters, I decided to make the most of it by setting-off on a ferry ride after two flights to arrive in the Lofoten islands at 3:30 am! But having more hours to spend outdoors isn't always very pleasant, especially when sleep deprived. There were many to kill before I could even request a check-in and the long walk from the ferry port into town left me exhausted. (Well at least the Norwegians know how to sleep under dazzling sunlight, if not me. So I didn't expect them to run public transport during the odd hours!) With nowhere else to go, I decided to sleep in one of the cute cabins that serve as a local bus-stop. Trust Norway to be a safe-haven for solo-travellers!
Never felt happier waking up. It was finally 8 am and a reasonable time to dial the guest house for an early check-in, as many hotels allow this. Alas, being extraordinarily digitized, they could only send out hourly OTPs past regular check-in time :/ I had no idea how I was going to stay put until afternoon because the wee hours had passed and it wasn't the best idea to spend any longer in my 'temporary accommodation'. Nevertheless the Norwegian wilderness offered great company and I set-off to hike the nearby Reinebringen hill which was crumbling under a fatigue, more collossal than my own. It was impossible to find the trail even after 3 attempts, the cause of which became known to me when I arrived back promptly to check-in at 2 pm, because buoy, I was desperately in need of some rest!
Back in the hotel which was safe-guarded by the OTP that allowed guests to retrieve a key from a safe box to open the main door and unlock their room, it seemed unnecessary to have such heights of digitization where the possibility of breaking-in is as remote as the island itself! Add to this, the Norwegian habit of carrying a Mattepacke (packed lunch) everywhere, next day's breakfast too, was set aside in a dainty basket inside the fridge, with my room number on it. It honestly felt like being transported to a future that is not far away. In those moments of disconcertedness, the warmth of a human voice and the regularity in nature's cycles like day and night became evident. Fortunately though, in walked another girl with a huge backpack with who, I could get chatty. But the 36 year old from Montreal who had backpacked through New Zealand and was now, in Europe on travel visas permitting work, left me feeling dismal-more than the Reinebringen that would not let me conquer it, earlier that day. She wasn't even going to attempt the famous hike because as unknown to me and other enthusiastic hikers, it has been bearing our weight without any complaints. With the number of local tourists seeking an adventure having grown exponentially in the last few years, the steep, rocky trail leading up to the 450-odd meter 'view-point' is battered from landslides caused by overuse. As a measure of responsibility, the municipality of the islands warns tourists of taking the path up at their own risk and requests donors to step forward to re-establish the trail. This level of responsibility towards nature, it seems is harder than just climbing the Reinebringen!
However, Lofoten being picturesque all around, there was no need to go hiking. Even a walk in its tiny hamlets that are subject to unpredictable weather was impressive enough. With sod-roofed houses and conventional ways of fishing still in practice, it was hard to let the disappointing factors overshadow the enthusiasm of this chance to unwind by strolling in the prevalent shadow of the Viking era.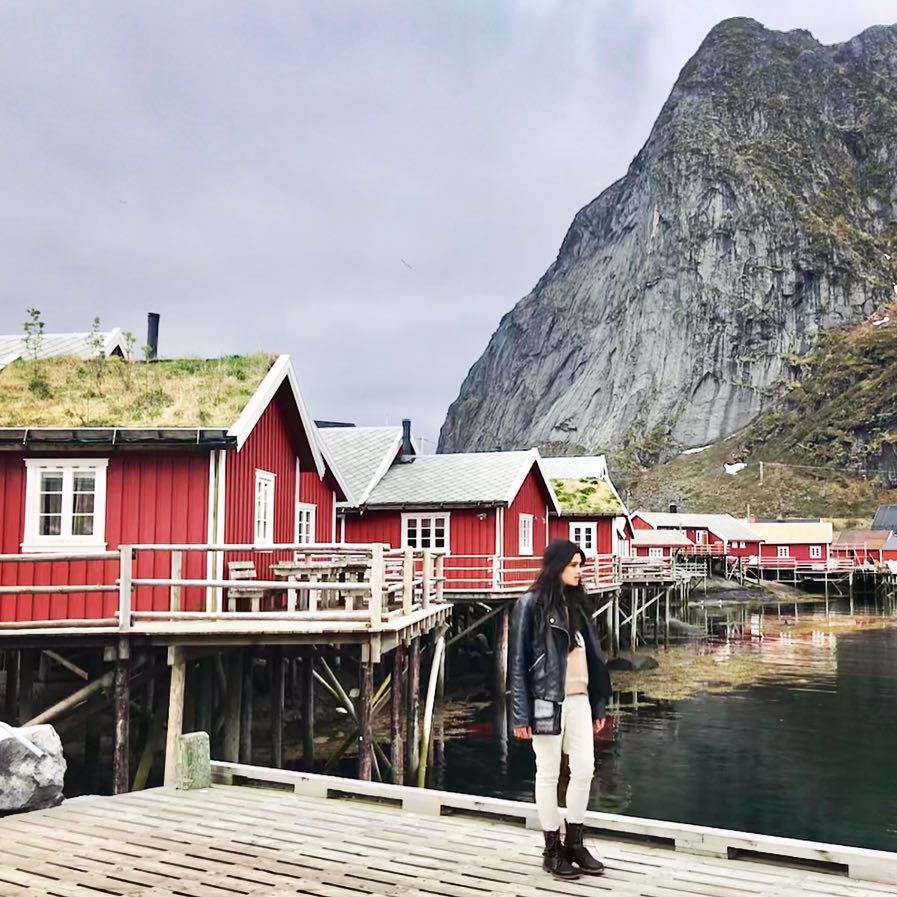 After a day in the Lofoten islands and a night in Bodo (or wait day?), it was time to head to Stavanger. Spending 4 summer days in Norway was equal to 8 days because where is the night?!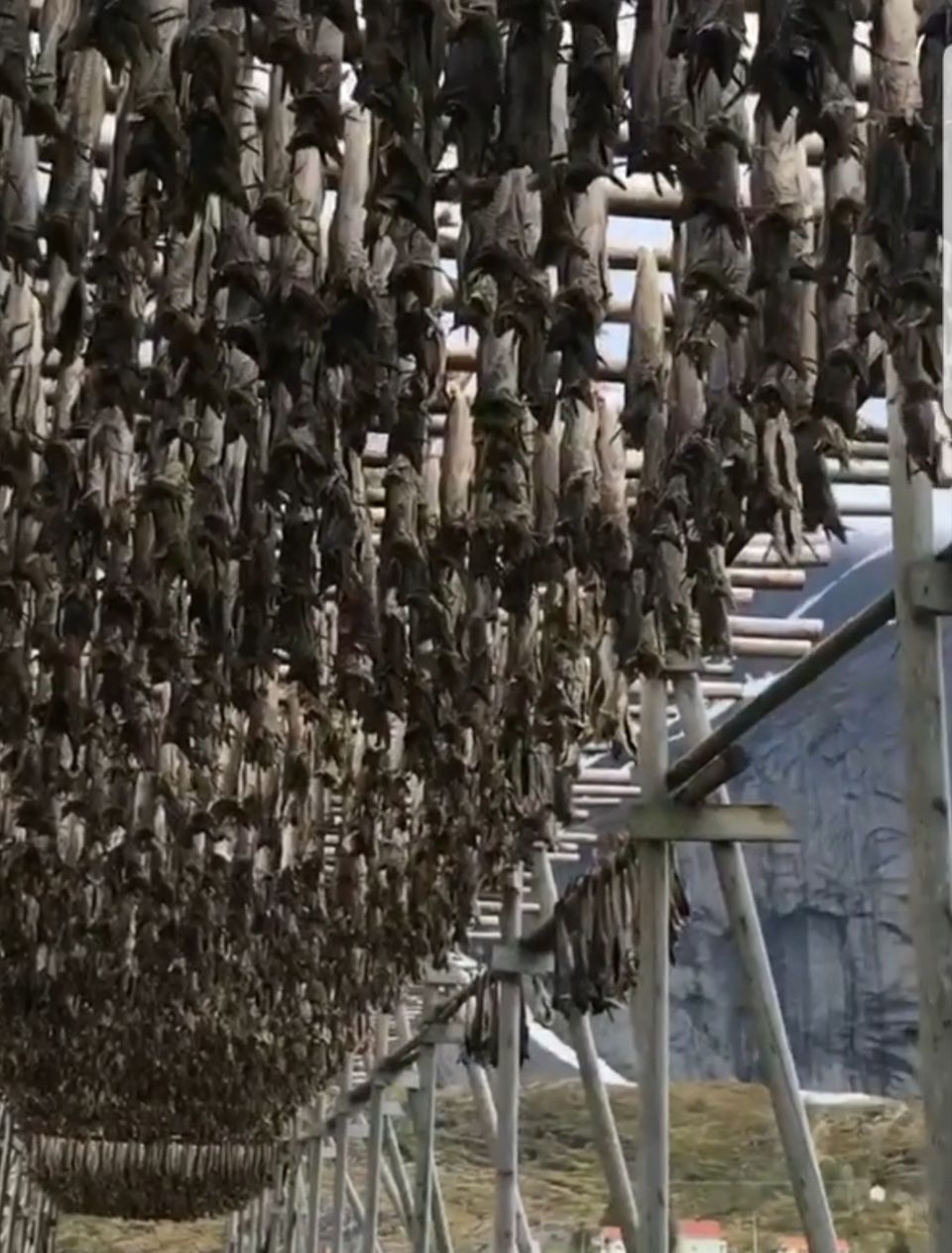 Stavanger is one of the main touristy towns where many Viking families migrated for a better lifestyle long ago with their sod-roofed houses of log, that could be dismantled easily enough. The original ones are preserved in Gamle Stavanger, a great neighbourhood to visit when in town. After the much-needed relaxed exploring over the first couple days, I was all set for the arduous hikes up the famed pulpit rock and Kjeragbolten on the last 3 days. Although its natural beauty had me transfixed throughout, I had never felt more ready to return to the familiarity of my life back in London! Dear Norway, you sure had it your way.
PS: Don't forget to pack a Mattepacke of brown cheese and Norwegian waffles during a visit to Kjerag or Pulpit, because there aint no cafes or shops in those sky high picnic spots!