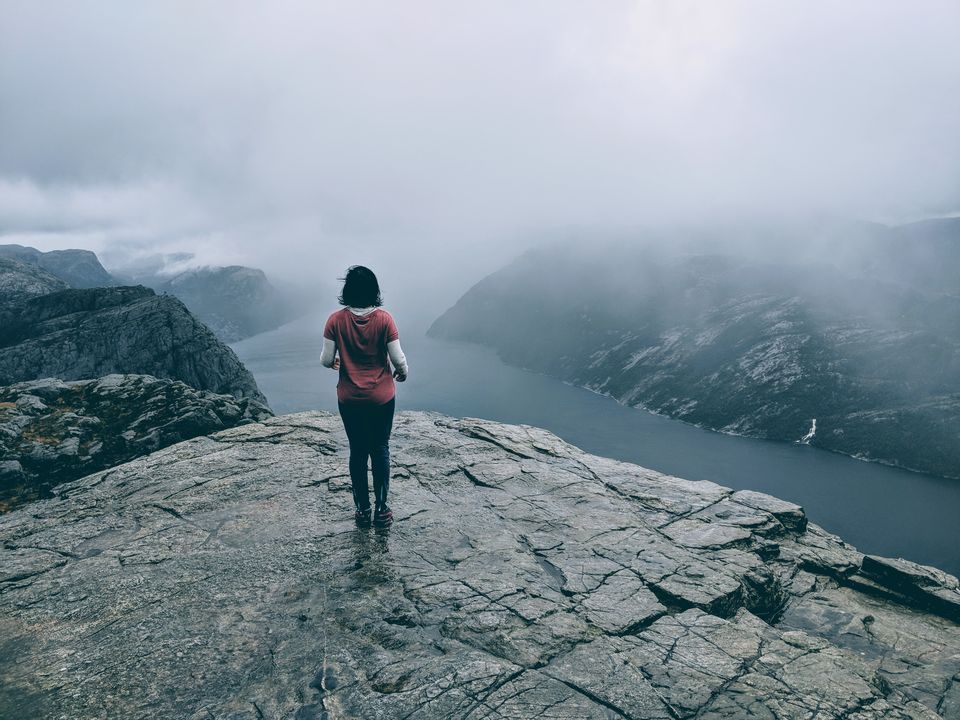 Norway, is 'the' place I recommend everyone to go at least once. Especially, if you haven't done a solo travel this is the best country you can hope for to go solo.
My travel highlight this summer (in Europe) was to go on a relaxing get away from the bustling city that Berlin is. To get close to the nature and enjoy the treat that greenery and the blue sea has to offer.
Anywhere I traveled in Norway I was never disappointed. Even places I did not plan to go in the first place. The scenery Norway has to offer is like truly food for the soul. Those breathtaking locations lined up with the sea, fjord mountains, gigantic cliffs and valleys, to top it all the green fields, herds of cow and sheep and the countryside lifestyle is a treat to the onlooker.
If you are anything like me who enjoys nature in it's true form you will definitely love Norway.
My trip was primarily planned for 5 days. Usually all I do is book the return tickets and the first place of stay and book the rest after I get there. Honestly, I did not have any clue how my trip would unwind before me until the end of the second day.
Day 1:
My first destination was to Oslo, the capital city of Norway. The air tickets were quite cheap from Berlin as I booked easyJet which is one of the budget airlines flying to major cities in Europe. The roundtrip costed me less than a 100 euros. If booked earlier could have come upto way less.
I landed at Oslo and just took a one way ticket from the Airport to the city central railway station. I had booked a hostel at a walkable distance from the center. Though the weather was not so favourable and was drizzling I realised people in Norway are always prepared for a bad weather especially rains.
I just stopped at a Supermarket and bought some essentials like bread, some snacks and fruits which becomes easier to survive on a budget while traveling.
My checkin time was a bit later in the afternoon so I dumped my bag in the hostel facility and headed off to a vegan restaurant closeby to get some lunch.
Just so that you know Norway is not a budget friendly country in case you plan to eat out. A meal can cost you anywhere between 7 to 20 euros depending on what and where you eat. My vegan salad and a drink costed me 15 euros.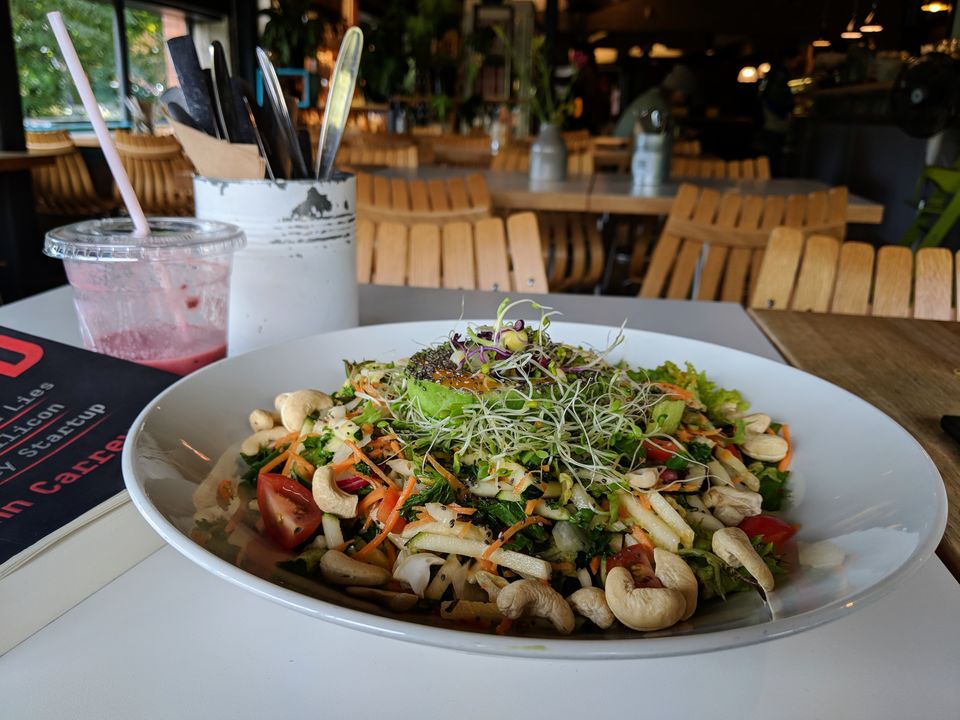 So better be prepared to cut down on eating at restaurants. Also alcohol is not cheap at all so be prepared to pay 7 to 10 euros for 40ml of beer. I heard from a local I met that the best gift you can bring someone is alcohol :D
After my vegan meal I wandered and enjoyed the park and the little river flowing under the bridge which had some ties seemed like some sort of Norwegian tradition.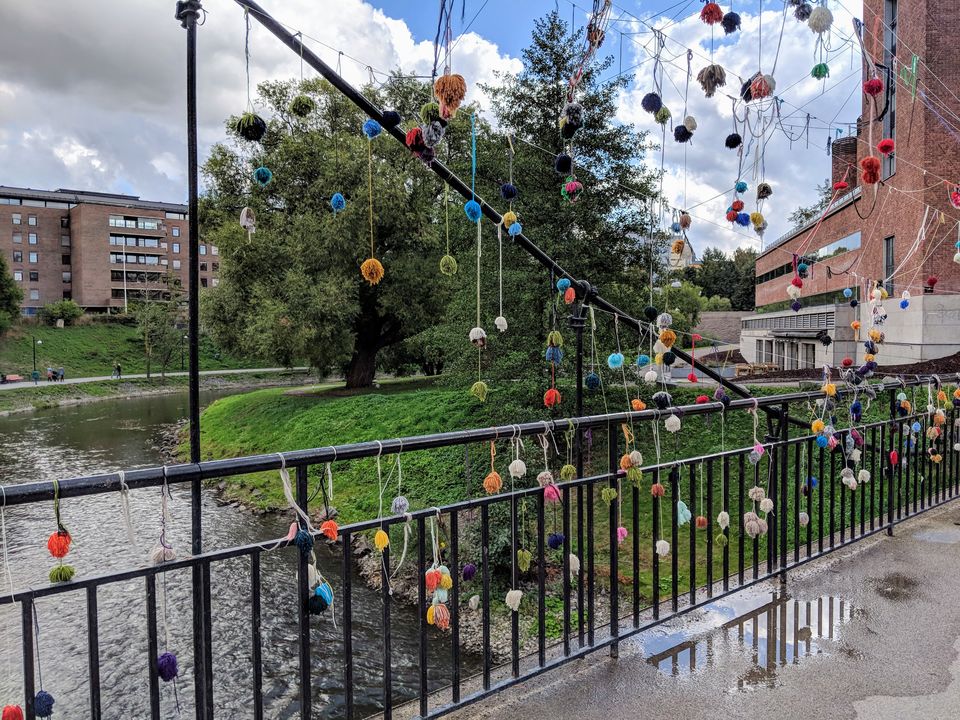 Then walked along the river and realised that it was time for me to check-in. I headed back to the hostel and checked in. The hostel staff spoke good English and made my check-in quite easy breezy. The room was a female dorm with just another guest from Japan. She was an old lady, did not speak English well but was very kind.
I rested for a while and had made an appointment to meet a local which I enjoy doing as a part of my trips. She was a yoga teacher in Oslo and joined me for dinner and some drinks. She also showed me around Oslo the main streets and gave me tips to travel in the city.
I had a great Saturday night was looking forward to the next day to go explore more.
Day 2:
I knew I couldn't be lazy and had to cover a lotta places in Oslo. Though it was gloomy and was still raining I decided to go straight to the information center. I definitely knew I wanted to visit the museums. But had to check out the commute and other popular local places in the meanwhile. I think going to the information was super useful and I got a clear idea as to how to efficiently cover the spots I wanted to.
Since it was a Sunday, I decided to go check out some local markets, a waterfall and old streets of Norway which were all almost in the same locality.
I spent my Sunday enjoying the view of the waterfall, exploring the vintage and food markets, walking by the river watching the graffiti art then went on to explore the Sculpture park which looked fantastic during the sunset.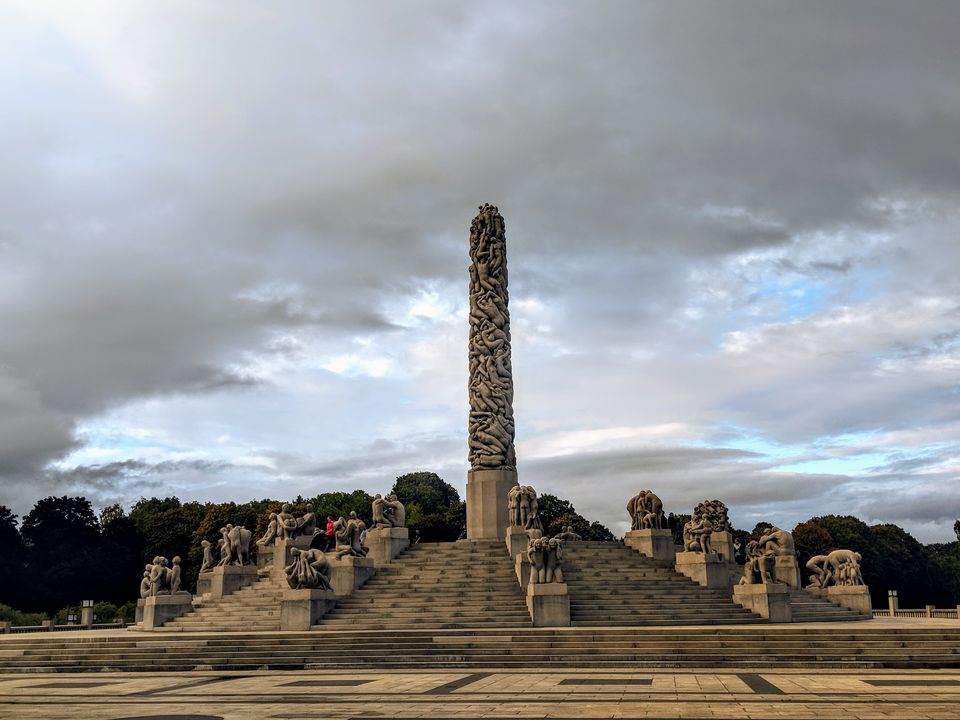 Once I returned to the hostel, I relaxed a bit, got dressed and went out for some burger and fries.
Day 3:
I was freaking out on day 3 as I had not covered as many places I had in mind but I already knew where I was going next all I had to do is book tickets which I took care of immediately.
Norway offers many different means of transport. Ferries, trams, buses and trains. The sooner you book the better are the intercity train fairs.
Some ferries unlike the ones covered by public ticket are private and need special tickets like the one I took to the Folk museum. The ticket was available right at the counter the round trip was super cheap coming upto 10 euros or less.
I enjoy roaming around in museums and the ferry ride was just a cherry on the icing. I definitely recommend the Folk museum to know about the Norwegian culture, history, food, attire etc.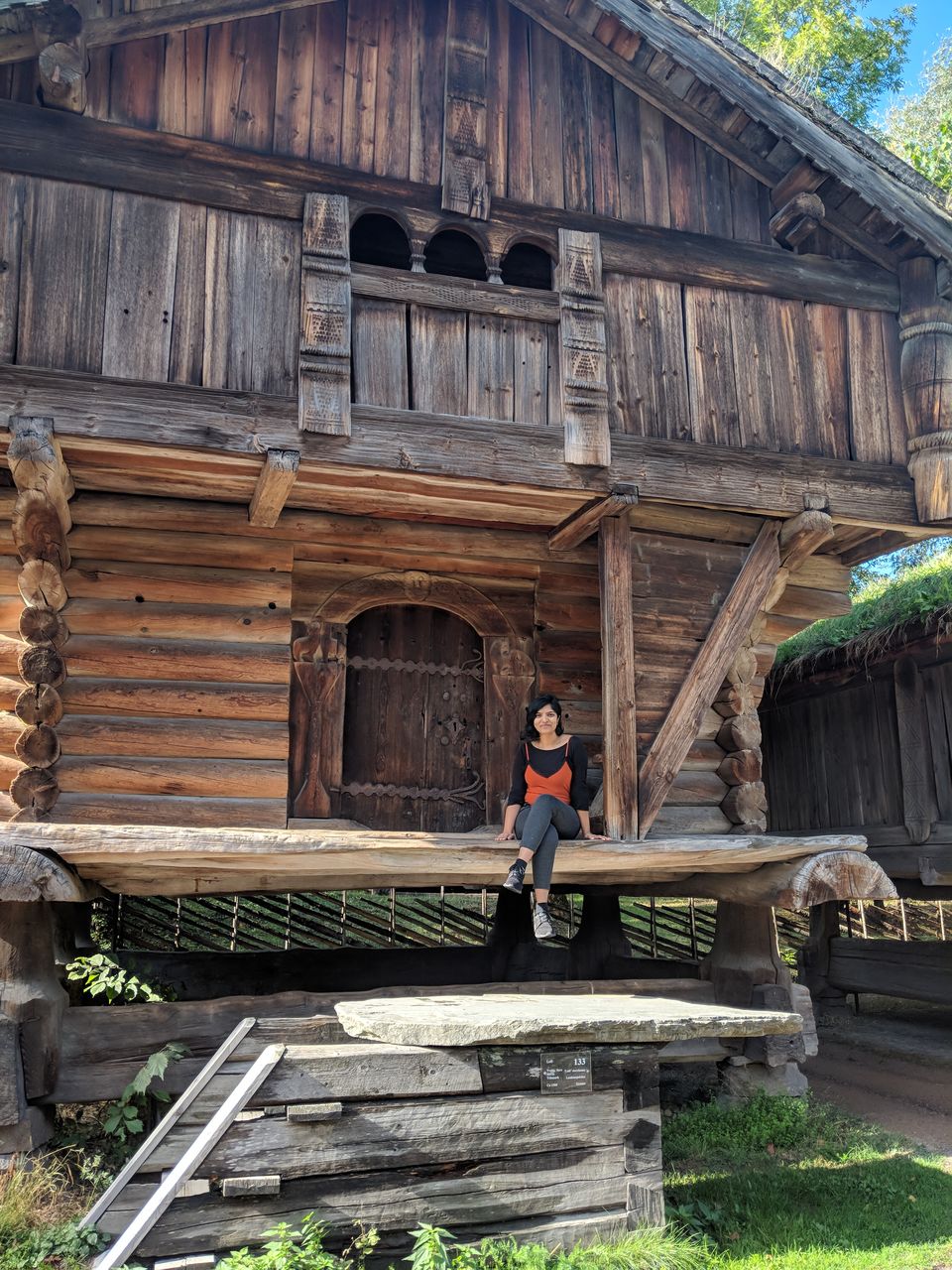 The museum shop also had cute collection of souvenirs and other items. After getting back from the museum I stopped a bit to shop at some local places. Got some baked stuff to go so I could eat in the train I had booked to reach my next destination.