Are you looking for a place to escape the hustle and bustle of the city and enjoy the beauty and tranquility of nature? If yes, then you should definitely visit Pinjore Gardens, a historical and cultural paradise in Chandigarh. Pinjore Gardens, also known as Yadavindra Gardens, is one of the oldest and most famous gardens in India. It is a masterpiece of Mughal and Sikh architecture, spread over seven terraces that offer stunning views of the Shivalik hills. Pinjore Gardens is not only a place to admire the flora and fauna, but also a place to explore the rich history and heritage of the region. Whether you are a history buff, a nature lover, or an adventure seeker, Pinjore Gardens has something for everyone. In this article, we will tell you everything you need to know about Pinjore Gardens, its history, architecture, location, ticket price, timings, attractions, and things to do.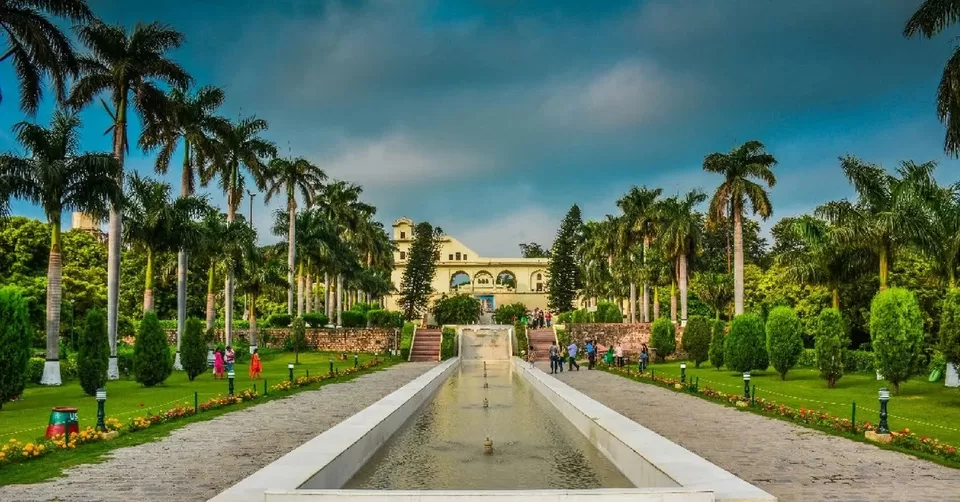 Read on to find out why Pinjore Gardens should be your next destination.
History of Pinjore Gardens: A Legacy of Mughal and Sikh Rulers
Pinjore Gardens has a long and fascinating history that dates back to the 17th century. It was built by Nawab Fidai Khan, a foster brother of the Mughal emperor Aurangzeb, in 1669. He was inspired by the charbagh concept of Persian gardens, which divided the garden into four quadrants by water channels. He named the garden Bagh-e-Fidai Khan, after himself. The garden was later renovated and expanded by various Sikh rulers, such as Maharaja Amar Singh of Patiala, Maharaja Bhupinder Singh of Patiala, and Maharaja Yadavindra Singh of Patiala. They added new structures and features to the garden, such as palaces, pavilions, fountains, pools, and sculptures. They also renamed the garden as Yadavindra Gardens, after the last ruler of Patiala. The garden was opened to the public in 1976 by the Haryana government.
Pinjore Gardens is not only a historical monument, but also a cultural treasure. It is associated with many legends and myths that add to its charm and mystery. One legend says that the garden was built by the Pandava brothers during their exile in the Mahabharata epic. Another legend says that the garden was created by Raja Bhoj, a legendary king of ancient India. A third legend says that Nawab Fidai Khan built the garden for his beloved wife Noor Jahan, who was also the wife of Emperor Jahangir. These legends reflect the diverse and rich cultural heritage of Pinjore Gardens.
Architecture of Pinjore Gardens: A Splendid Display of Symmetry and Beauty
Pinjore Gardens is a splendid display of symmetry and beauty that showcases the best of Mughal and Sikh architecture. The garden covers an area of 100 acres and is divided into seven terraces that descend from north to south. Each terrace has a different name, function, feature, and theme. The names of the terraces are:
Shish Mahal (Glass Palace): The first and highest terrace that houses a double-storeyed palace made of white marble and glass.
Hawa Mahal (Air Palace): The second terrace that houses another palace with arched windows and balconies that allow air circulation.
Rang Mahal (Colour Palace): The third terrace that houses a colourful palace with floral motifs and murals.
Jal Mahal (Water Palace): The fourth terrace that houses a palace surrounded by water channels and fountains.
Diwan-e-Khas (Hall of Private Audience): The fifth terrace that houses a hall where the rulers used to meet their guests and dignitaries.
Diwan-e-Aam (Hall of Public Audience): The sixth terrace that houses another hall where the rulers used to address their subjects and hold court.
Bhartiya Bagh (Indian Garden): The seventh and lowest terrace that houses a garden with various plants and flowers native to India.
The architecture of Pinjore Gardens is not only elegant and graceful, but also functional and practical. The design and layout of the garden take into account the climatic conditions, topography, and water availability of the region. The garden uses natural resources such as rainwater, springs, and streams to irrigate the plants and operate the fountains. The garden also uses natural elements such as sunlight, shade, and breeze to create different effects and moods in different terraces.
Also Read The Definitive Weekend Itinerary For Best Things to Do in Chandigarh
Location of Pinjore Gardens: A Scenic Spot in the Foothills of Shivalik
Pinjore Gardens is located in Pinjore town, which is about 22 km from Chandigarh, the capital city of Punjab and Haryana. Pinjore town is situated in the foothills of the Shivalik range, which is the southernmost part of the Himalayas. The location of Pinjore Gardens offers a scenic and serene environment that is ideal for relaxation and rejuvenation. The garden is surrounded by lush green hills, forests, and fields that provide a contrast to the urban landscape of Chandigarh. The garden also enjoys a pleasant and moderate climate throughout the year, with an average temperature of 25°C.
Pinjore Gardens is easily accessible by different modes of transport from nearby cities such as Chandigarh, Delhi, Shimla, and Amritsar. You can reach Pinjore Gardens by road, rail, or air. The nearest airport is Chandigarh International Airport, which is about 30 km from Pinjore Gardens. The nearest railway station is Kalka Railway Station, which is about 5 km from Pinjore Gardens. You can also take a bus or a taxi from Chandigarh or other cities to Pinjore Gardens.
Ticket Price and Timings of Pinjore Gardens: A Budget-Friendly and Flexible Destination
Pinjore Gardens is a budget-friendly and flexible destination that can be visited by anyone and anytime.
The ticket price and timings of Pinjore Gardens are very reasonable and convenient compared to other similar attractions in India or abroad. The ticket pricing for adult is Rs. 20/-, Foreigners is Rs. 100/- and is Rs.10/- for all others.
The best time to visit Pinjore Gardens is during the spring or autumn season, when the weather is pleasant and the garden is in full bloom. You can also visit Pinjore Gardens during the winter season, when the garden hosts the annual Pinjore Heritage Festival, which showcases the cultural and artistic diversity of Haryana.
Read about Amrita's three day itinerary for Chandigarh, a combination of splendid architecture and greenery.
Attractions in and Around Pinjore Gardens: A Variety of Experiences for All Ages
Pinjore Gardens is not just a garden, but a destination that offers a variety of experiences for all ages. There are many attractions in and around Pinjore Gardens that can be enjoyed by visitors, such as:
Bhima Devi Temple Site Museum: A museum that displays the archaeological findings from the ancient Bhima Devi Temple complex, which dates back to the 8th century AD. The museum exhibits various sculptures, idols, coins, inscriptions, and pottery that reflect the Hindu, Buddhist, and Jain traditions.
Pinjore Garden Heritage Train: A train that runs on a narrow gauge track around the garden, offering a panoramic view of the garden and its surroundings. The train has two coaches that can accommodate up to 60 passengers each.
Japanese Garden: A garden that showcases the Japanese style of landscaping, with elements such as rocks, ponds, bridges, lanterns, and bonsai trees. The garden also has a pagoda, a tea house, and a meditation hall.
Zoo: A zoo that houses various animals such as deer, peacock, rabbit, monkey, bear, leopard, lion, tiger, crocodile, and snake. The zoo also has an aviary that houses various birds such as parrot, pigeon, duck, eagle, owl, and flamingo.
Nursery: A nursery that cultivates various plants and flowers such as rose, jasmine, marigold, orchid, lily, lotus, tulip, and sunflower. The nursery also sells saplings and seeds to visitors who want to grow their own plants at home.
Open Air Theatre: A theatre that hosts various cultural events such as music concerts, dance performances, drama shows, and puppet shows.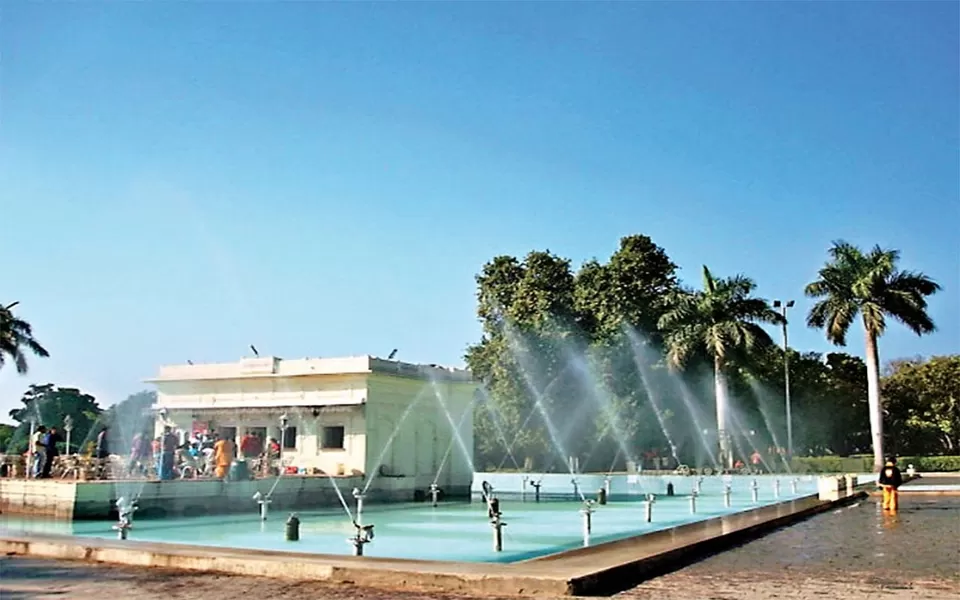 Things to Do in Pinjore Gardens: A Range of Activities for All Interests
Pinjore Gardens is not just a place to see, but also a place to do. There are many activities that can be done in Pinjore Gardens by visitors, such as:
Boating: A fun and relaxing activity that can be enjoyed in the water channels and pools of the garden. The garden has various types of boats, such as paddle boats, row boats, and motor boats, that can be rented for a nominal fee.
Shopping: A rewarding and exciting activity that can be done in the souvenir shops and stalls near the garden. The garden has a variety of items to offer, such as handicrafts, pottery, paintings, jewelry, clothes, books, and snacks.
Dining: A delicious and satisfying activity that can be done in the restaurants and cafes within the garden. The garden has a range of cuisines to offer, such as Indian, Chinese, Continental, and Mughlai. The garden also has a food court that serves fast food and beverages.
Photography: A creative and memorable activity that can be done in the garden with a camera or a smartphone. The garden has many scenic spots and views that can be captured in photos, such as the palaces, the fountains, the flowers, the animals, and the hills.
Attending Festivals: A festive and cultural activity that can be done in the garden during special occasions and events. The garden hosts various festivals throughout the year, such as Baisakhi, Mango Festival, Rose Festival, Heritage Festival, and Winter Festival. These festivals showcase the local traditions, arts, crafts, music, dance, and food of Haryana.
Pinjore Gardens is a place that offers a complete package of entertainment, education, and enjoyment for all kinds of visitors. It is a place that combines history, culture, nature, and adventure in one destination. It is a place that will make you fall in love with its beauty, charm, and diversity.
So what are you waiting for? Plan your trip to Pinjore Gardens today and experience the magic yourself.