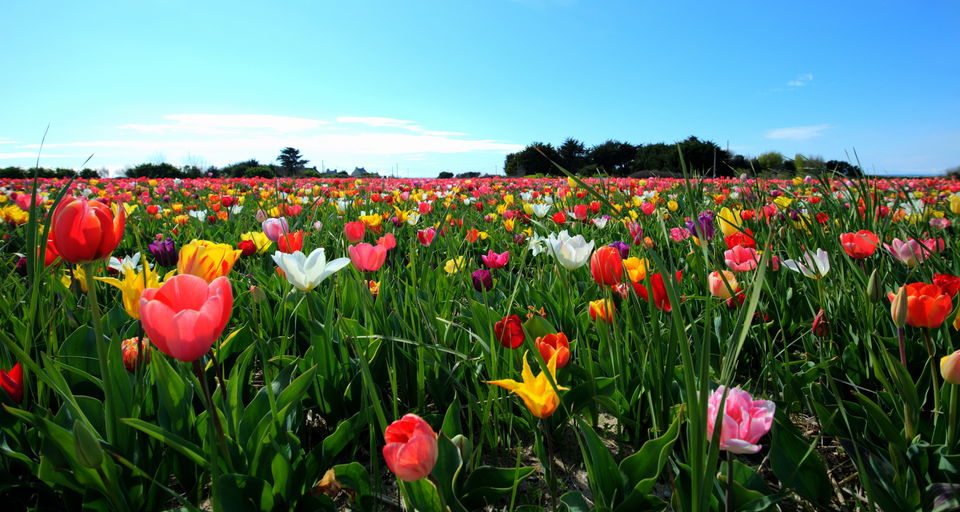 From grand Mughal-style terrace lawns to botanical gardens with diverse flora, India there are countless beautiful gardens. Gardens surely are the best-planned space for the humans to experience the beauty and bounty of mother nature. From sprawling botanical gardens and parks to rose gardens, the country flaunts various types of aesthetically beautiful gardens. Check out the 10 Most Beautiful Gardens in India!
Government Botanical Gardens is set amidst gorgeously green tea plantations and scenic, rolling hills in Ooty. It is a perfect destination for nature lovers and those looking to experience beauty of nature at its best. Set across 55 acres, the terraced garden was first established in 1848. The garden offers visitors the chance to wander amidst rose gardens, discover the public conservatory, seek relaxation in the arboretum and admire the more than 1,000 plant species on display.
Fee: Adults: ₹30, Kids: ₹20, Photography: ₹50, Videography: ₹100
Visiting hours: 7:00 AM to 6:30 PM
Among the most beautiful Indian gardens of all, Mysore's Brindavan Gardens are located along the Kaveri River in southern Karnataka. Aesthetically designed in the Mughal style, the symmetric gardens are spread across three terraces. The garden features colourful flowerbeds, fountains, gazebos and other scenic elements. For an extra dose of showmanship, visitors are advised to stay there till sun goes down to witness the illuminated fountain performance.
Fee: Adult: ₹15, kids: ₹5
Visiting hours: 6:00 AM to 8:00 PM,
Music fountain show: 6:30 PM to 7:30 PM (Weekdays) and 6:30 PM to 8:30 PM (Weekends)
The Shalimar Bagh is located near famous Dal lake in Srinagar city built. Located in the sublime beauty of Kashmir, the Bagh is considered the high point of Mughal horticulture. It is a beautifully laid out garden which is the largest of its kind in the valley. This pristine attraction overlooks the scintillating waters of the lake.
Fee: ₹10 per head
Visiting hours: April to October: 9:00 AM to 7:00 PM, November to March: 10:00 AM to 5:00 PM
The beautiful Lodhi Garden is located within the chaotic heart of Delhi and offers visitors a touch of paradise. The mesmerizing garden is spread across 90 acres and is a popular oasis for locals seeking a peaceful pause. The Lodhi Gardens are also home to some of the city's most treasured architectural landmarks. A number of tombs are dotted across the greenery including the Bara Gumbad and Shisha Gumbad. The garden's lake is a must-see for park visitors.
Fee: Free
Open Time: 6:00 AM to 7:30 PM
The Nishat Bagh is located near Kashmir's Dal lake and is a 12 terraced garden. One of the most beautiful gardens in India, the garden is filled with endearing flowers and beautiful trees. It is the second largest Mughal garden in the Kashmir Valley after Shalimar Bagh. It has a splendid central water channel with flaunts several serene fountains surrounded by tall Chinar trees.
Fee: ₹10
Visiting hours: 9:00 AM to 7:00 PM
Tulip Garden or the Indira Gandhi Memorial Tulip Garden is the largest tulip garden in Asia. Situated on the foothills of Zabarwan Hills, the garden offers spectacular vistas of world famous Dal Lake. The renowned Tulip Garden is spread over an area of about 12 hectares.
Fee: ₹50 per person
Visiting hours: 9 AM to 7 PM
The Pinjore gardens near Chandigarh is also an example of Mughal patronage to beauty. Also known as Yadvinder Garden, Pinjore Garden is spread over a massive area of 100 acres. The Chandigarh Pinjore Garden serves as the venue of the annual event of mango festival during Baisakhi held from April to June.
Fee: ₹20 per person for adults
Visiting hours: 7 AM to 10 PM
Next time when you wish to feel the touch of nature, do visit a beautiful garden and spend some time admiring the lush green beauty of the place. Which is your favourite garden in India? Let us know here.