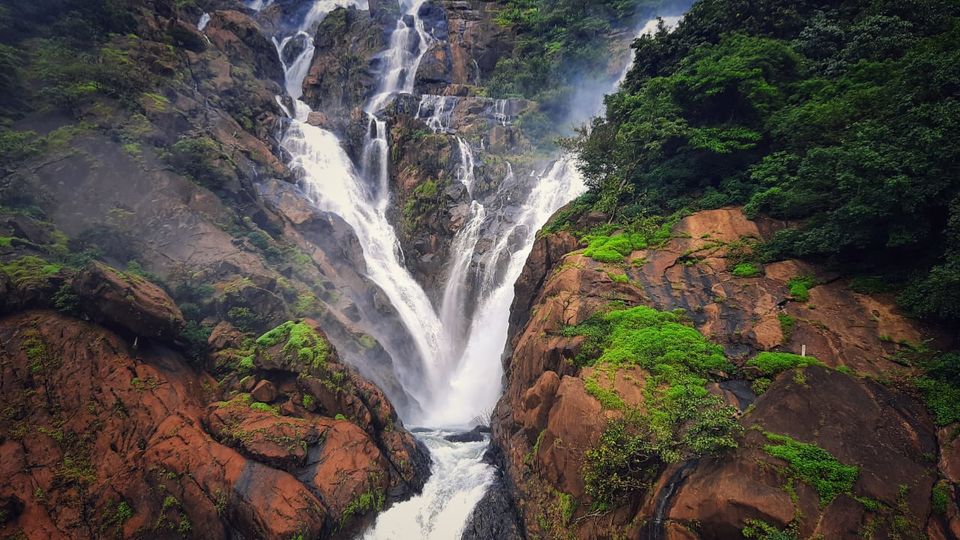 Dudhsagar is a four tiered waterfall located on Mandovi river falling off from 1020ft. The word literally means "Sea of Milk" as it looks milky white. Trekking the majestic waterfall has always been on the bucket list of every seasonal trekker. Personally I have also been wanting to do the trek for a very long time but I was always under the impression that it is illegal until Sept 5th 2020.
We were a group of 12 hikers from Bangalore who ascended the 4 tier waterfall. Today I can dismiss all the rumours and firmly say that it is not illegal. You can and must trek Dudhsagar at least once in your life.
Here are the 5 things you MUST know before planning a trek to the Dudhsagar.

1. Trek from Kulem Station via Bhagwan Mahaveer Sanctuary.
There are 2 routes to reach dudhsagar.
- From Castle Rock Station - 14 kms
- From Kulem Station via Bhagwan Mahaveer Sanctuary - 11 kms
Although the trek from Kulem Station is shorter, the trail is much more thrilling. It consists of railway tracks, streams, jungle trails etc. As we pass through the Bhagwan Mahaveer Sanctuary the diversity of the trail makes it very challenging and super fun. Also since Dudhsagar is a tiered waterfall you can explore all its levels by trekking via Kulem Station.
2. Camp in Sonaulim Village
No trek is complete without camping so irrespective of which side you trek from you can camp in the Sonaulim village. A local I met during the trek owns a huge piece of land here. His place is located inside the sanctuary about 60 mins walk from the main Dudhsagar viewpoint. Once we finished the trek and reached the campsite, we took a refreshing dip in the stream flowing 200m away from the site. His family also cooked us a delicious dinner and the best part is that the beer is cheap. Well, Welcome to Goa!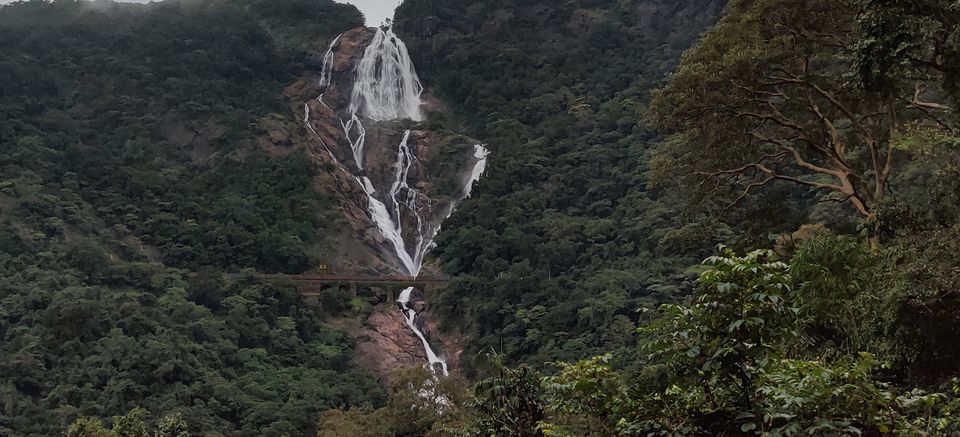 3. Bring Your Own Munchies
We made a terrible mistake of not carrying munchies & snacks with us. The previous day while departing from Bangalore we thought we would pick it up on the way but unfortunately none of us remembered. By the time we realised it was too late or rather too early, as we had started the trek at 7:00 AM. We reached the main dudhsagar bridge at 4:00 PM as we stopped by at every spot we found beautiful. Our first proper meal of the day was at 7:30 PM after we reached the localite's place.
Tip: Don't carry too much water if you are trekking from Kulem Station as you would be walking next to water streams.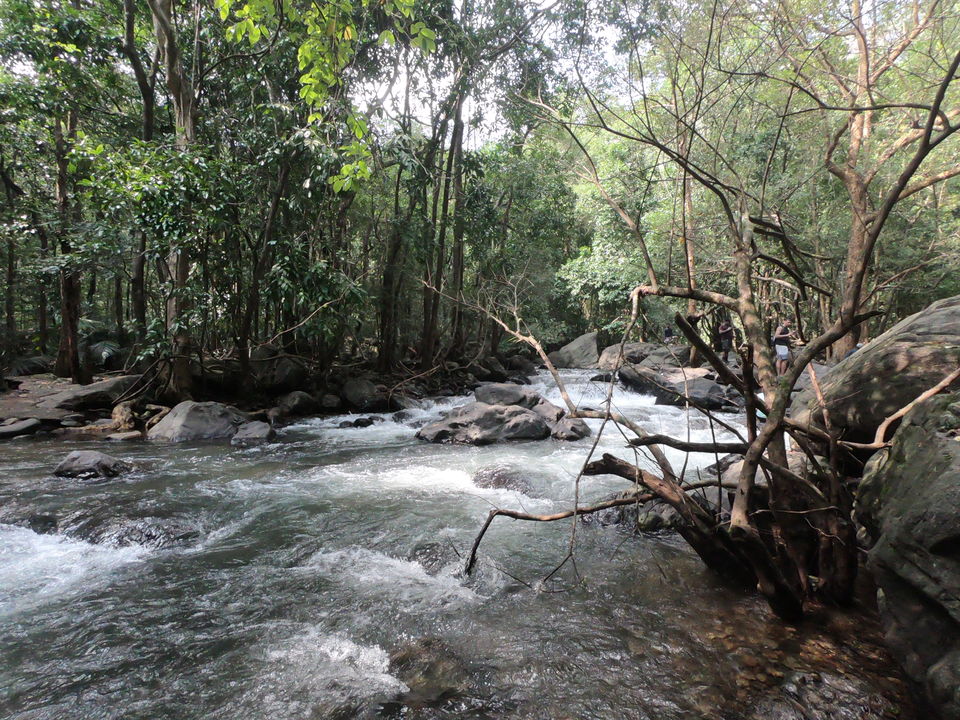 4. Travelling in a Goods Train
Ohh yes! You can tick this off your bucket list too along with trekking the mighty Dudhsagar. The waterfall lies on Madgaon-Belgaum rail route. You will find many passenger trains and goods trains on these tracks and all of them commute between Kulem & Castle Rock Station, so irrespective of which station you want to head back to after the trek, you can always catch a train. The frequency is quite good in the morning so it was easy for us to catch one and head back to Kulem.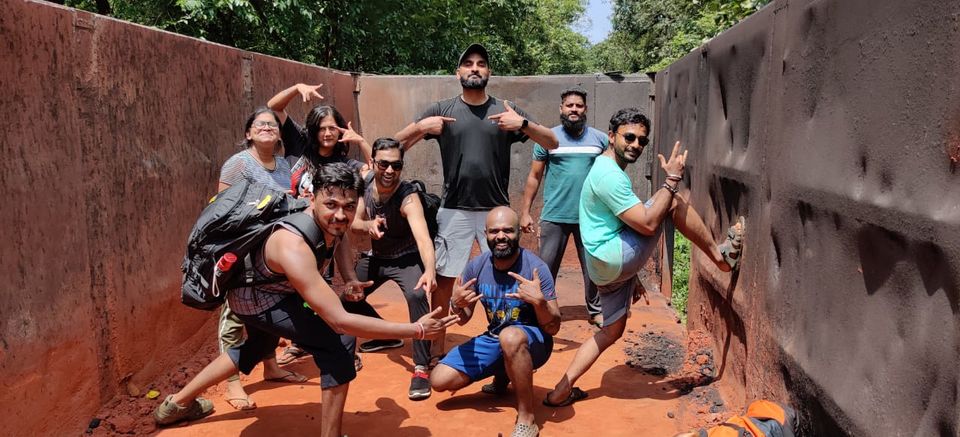 5. Add Goa or Dandeli in the Itinerary
One day is sufficient to explore Dudhsagar to the fullest. Do not rush into completing the trek. There are dozens of spots where you can stop and applaud the beauty of nature. As they say, It is not about the destination but the journey itself. Take the full day and cover both Bhagwan Mahaveer Sanctuary and each level of the 4 tiered falls. You will find many natural pools as you trek your way up to the bridge. Never miss a chance to take a dip into the milky water. We did explore the 4 tiered waterfall and the sanctuary to the fullest covering many streams and wooden bridges.
Now since one day is enough to cover the waterfall, It is best that you add another destination to the Itinerary. Both Panjim and Dandeli are about 70 kms from Dudhsagar.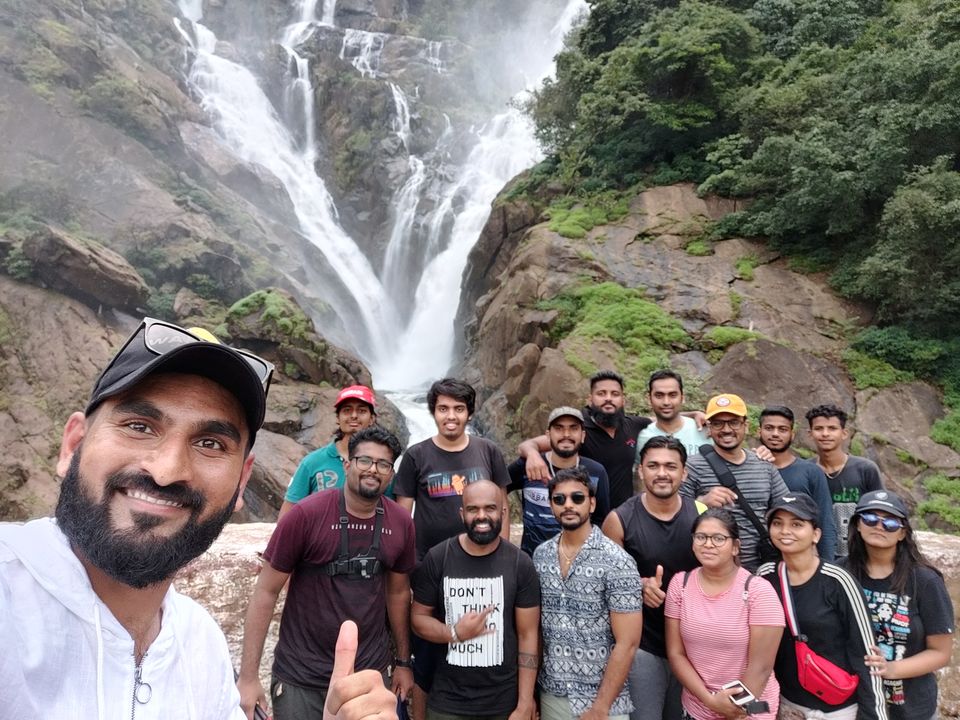 I hope the article helps! You can reach out to me on instagram if you have any questions.