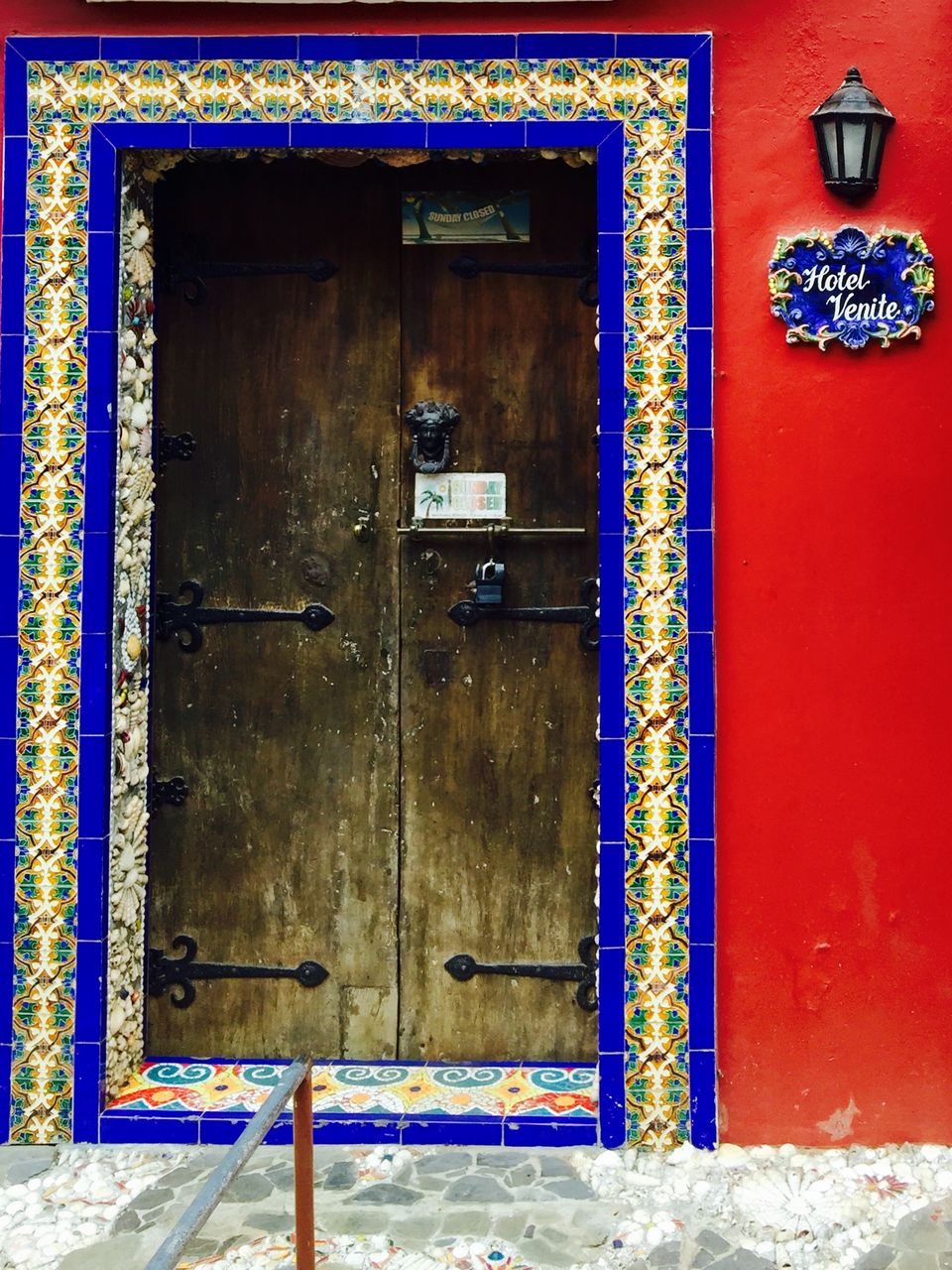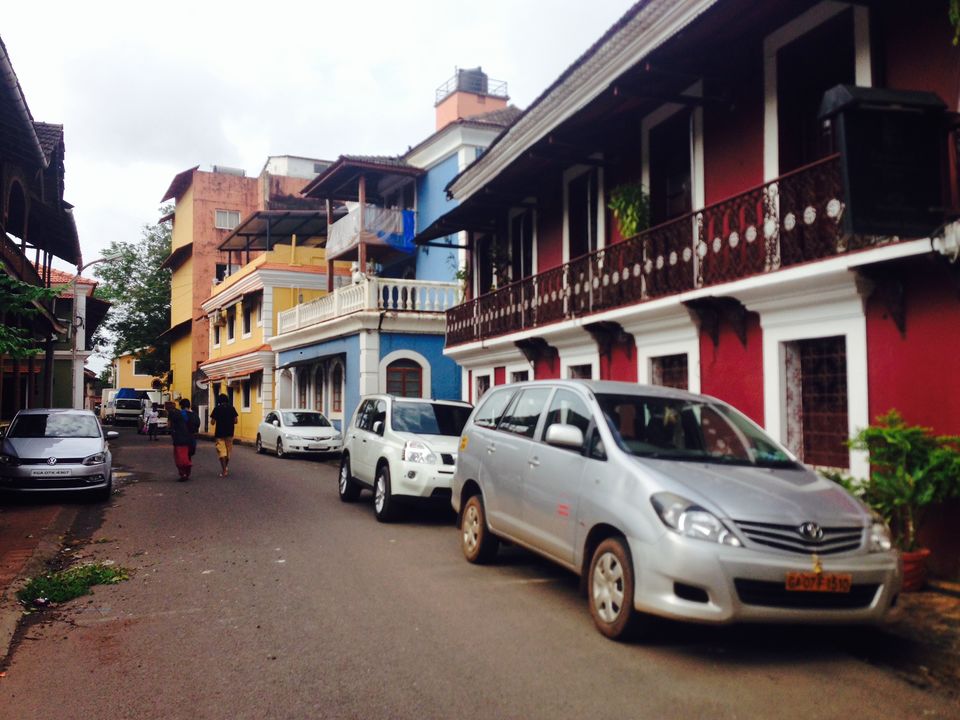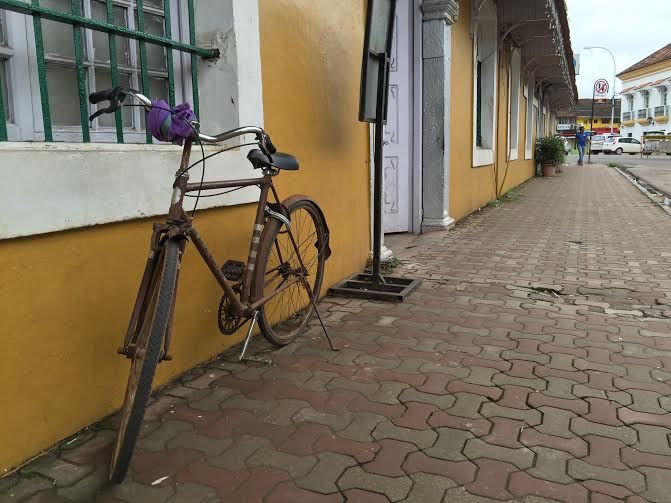 Panjim deserves a day
Panjim was quite a surprise for me. I was sure of meeting a city with a confused identity. I had imagined that it would say, "I used to make a point sometime ago but I have lost myself to civilization." But boy I was wrong!
Panjim has kept its spirit alive. It has embraced the change and grown with it. Places with such distinct identities fascinate me. They change you; feed thoughts that help you evolve and offer an experience strong enough to last a life-time.
As much as my poetic self is asking me to make it sound like a beautiful tale, the traveller in me has convinced me to say it in bullet points. So, here is information that can help you plan your perfect Panjim experience.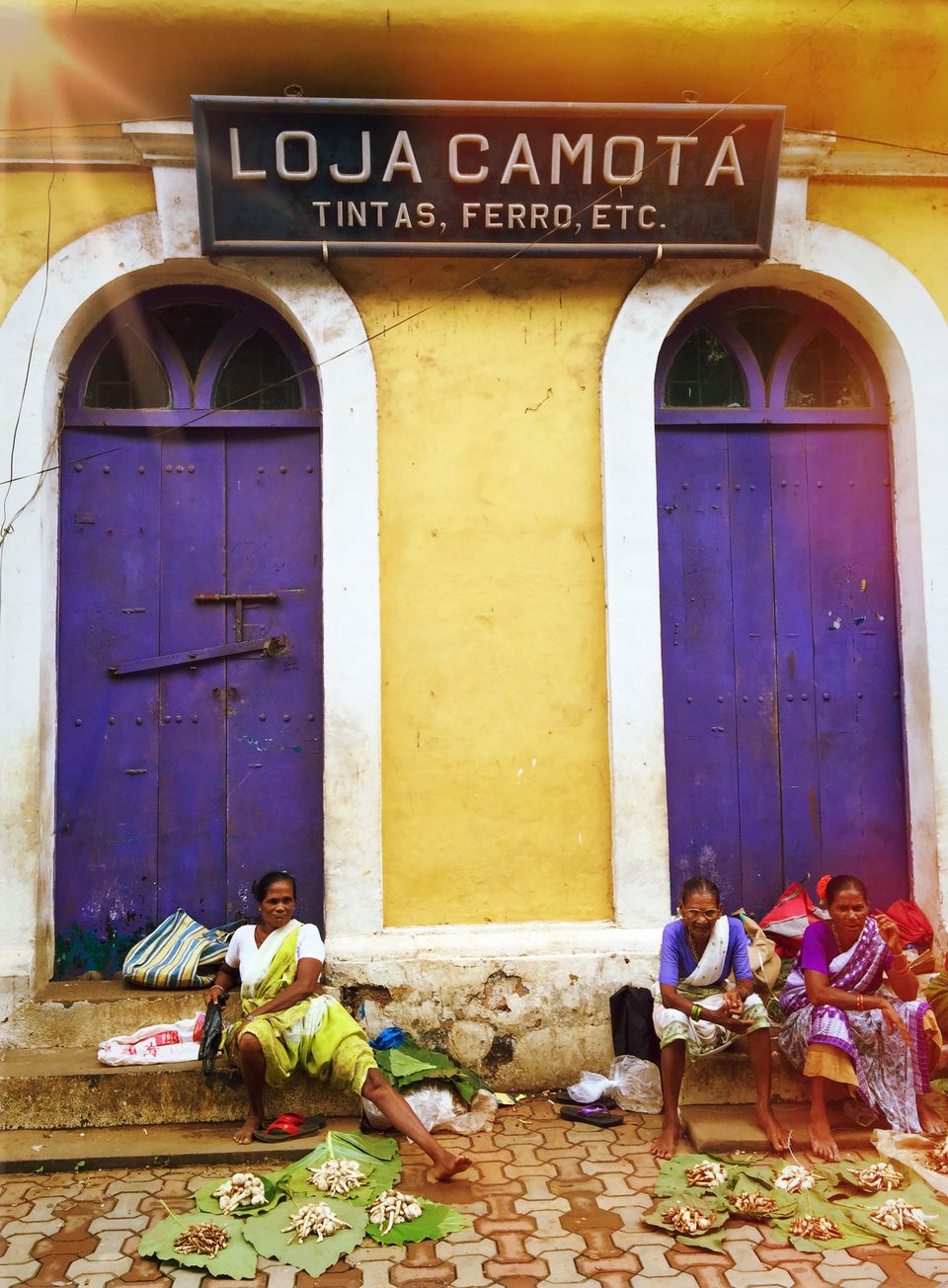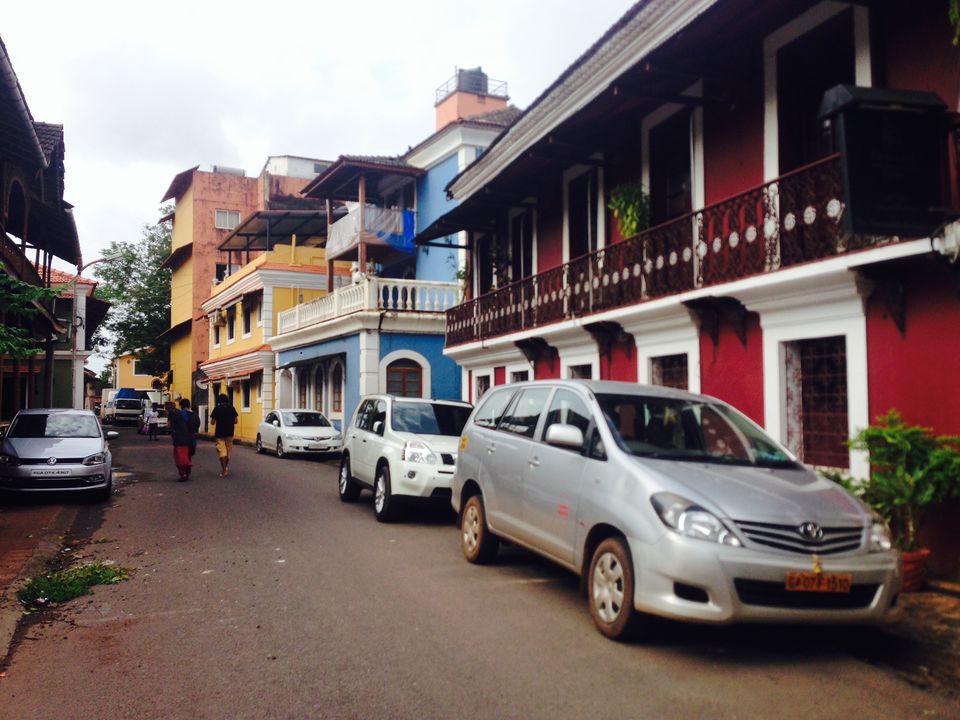 1. Hum the European song: If you want a bite of European flavour, Panjim is the place to be. Empty quiet lanes, quaint colourful houses, old-worn- off-yet-click-worthy walls and greenery to bring in that tinge of life that makes the whole picture complete. These lanes are full of surprises. Alleys that lead to nowhere, sometimes to open places with an artistically-rusted old car, a park at the end of the road or a rendezvous with a canal that whispers playful rippling. Play your favourite music, carry your camera, and feel like a writer/poet/dancer/dreamer and get lost in these lanes.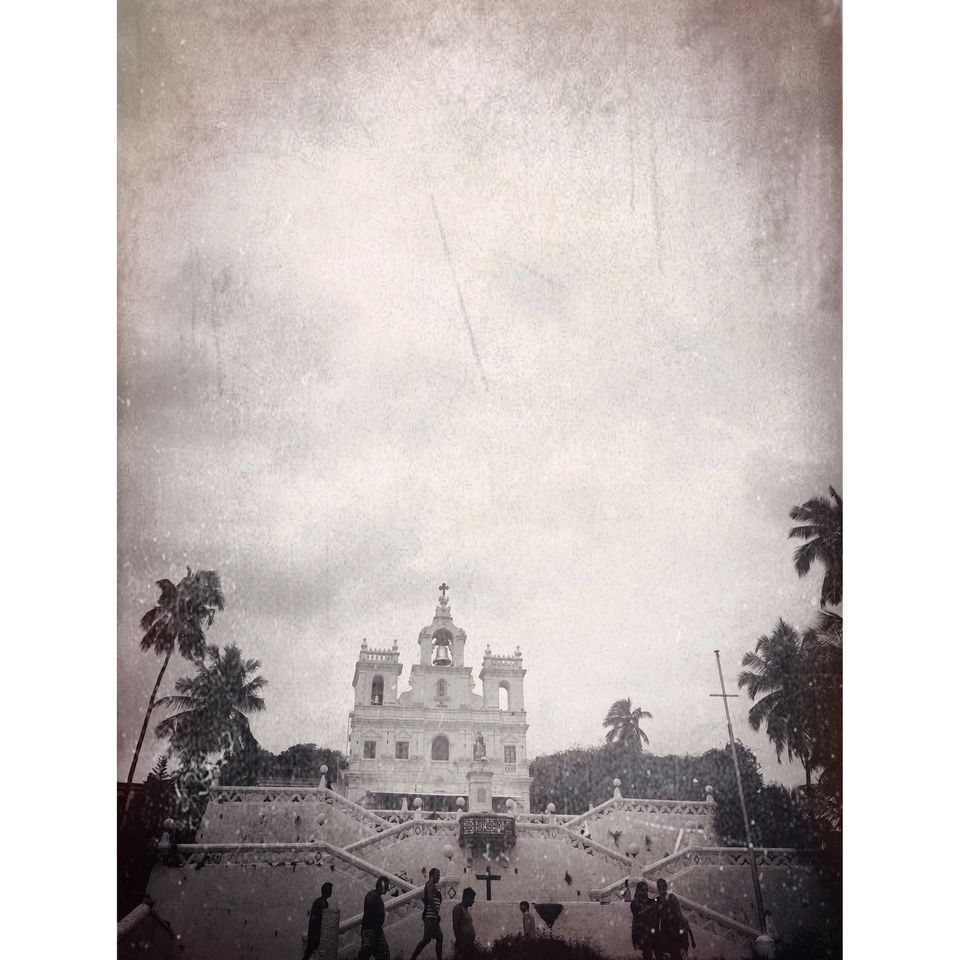 2. Goa's Portuguese past- Fountainhas: To experience the spell cast by Goa's Portuguese influence, explore Fountainhas.It is no wonder that the neighbourhood of Fountainhas is a UNESCO world heritage walk. Walk down the road that has been thoughtfully lined up with flowers and benches that face a legend of a white church standing tall since 1609. The path done up with carefully chosen flowers breathe life into these larger than life, old and statue-like structures: The Church Of Our Lady of Immaculate Conception, 400-year-old St. Sebastian's Chapel, the Basilica of Bom Jesus, St. Augustine's Tower et al . Fontainhas is beautiful not only for its architectural design, but also for its natural surroundings. It is bordered on the east by the creek of Ourem and on the West by the Altinho hill.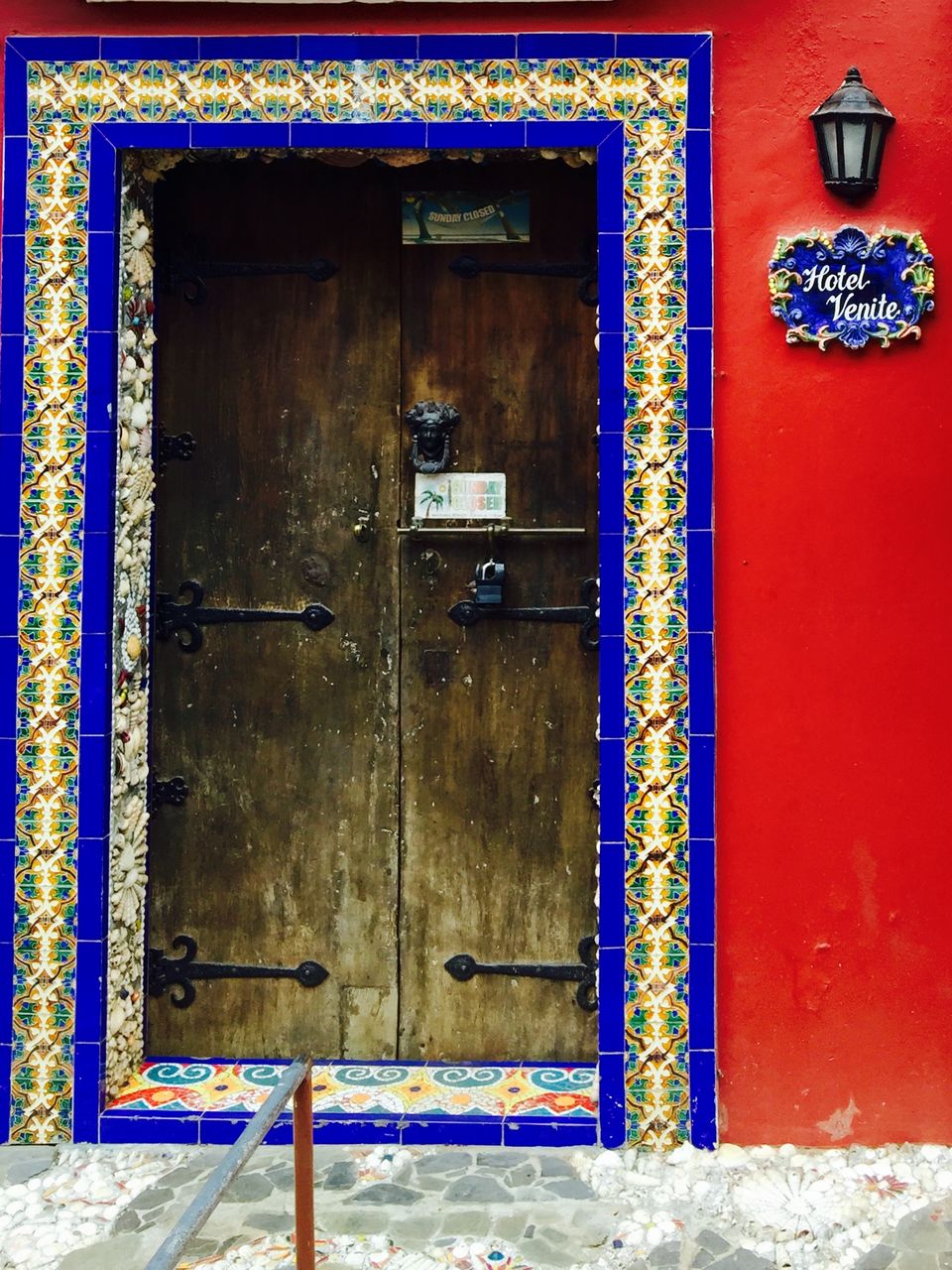 3. Fabled cafés: Checking into your hotel on Saturday night might be a good idea to explore some of Panjim's finest café's for some of these places remain closed on Sundays.I hear Café Venite is an amazing place to explore. Aunty Maria's café (that was open on Sunday) is a story in itself. Paintings of an old lady 'Aunty Maria' baking the bread adds to the vintage feel of the town. Dinner by the river in one of the artistically lit restaurants may just be a perfect romantic evening that you are hoping for. Keep in mind that Panjim goes to sleep by 9 pm.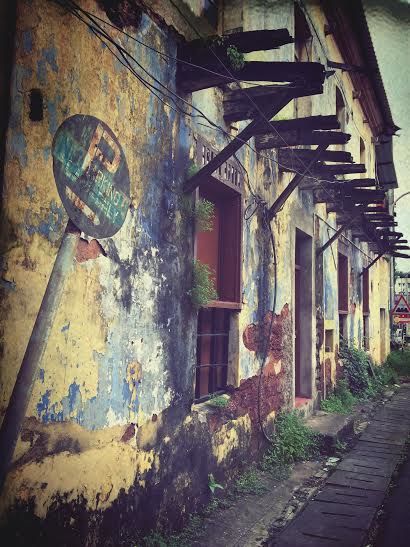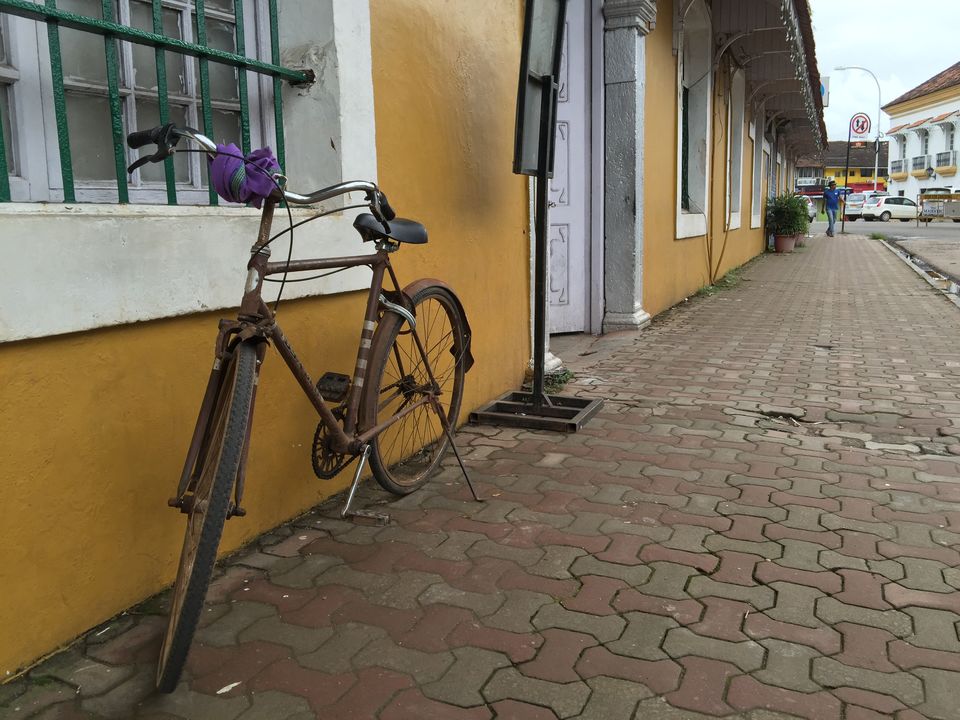 4. Solitude on a Sunday:
Do you enjoy your own company? Do you have it in you to get lost? Can you breathe stories and live history? Do you think that camera, songs, books and thoughts can be perfect companions? If your answer is yes, then I recommend that you take a solo trip to this part of Goa. It is a celebration of solitude.
And I insist on a Sunday because most of the shops are closed on Sundays. There are fewer vehicles on the road. You get to experience these lonely yet warm streets. The kind of quiet that brings alive the sounds of birds chirping, water gushing and that annoying and friendly cricket that goes zzzzzzzz every once in a while. It is just perfect.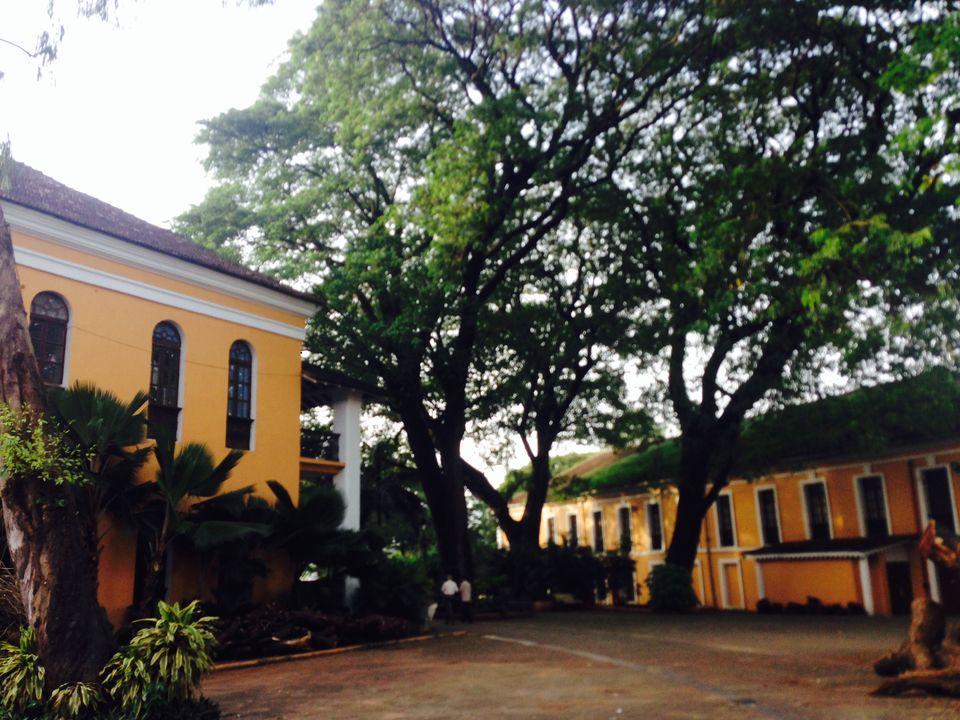 5. Movie?
It is very unlike of me to go watch a movie when I can wonder on streets. Yet, this ended up being another highlight of the trip. I, now, feel that watching a movie amidst the natives spells out the culture. Each city, town, state and country houses sets of people with unique beliefs and hence a very different vibe. Moreover, the theatre is quietly hidden in a tall, yellow, Europe-like building surrounded by trees all over. The buildings around are similar with benches and the yellow evening lights made the entire evening very comforting. It brings a this-is-where-I-want-to-be smile on ones face.
Panjim is now a friend for a life time. I won't ever purposefully plan a trip to this part of the country but I will pack my bags and leave when I want a piece of myself. That's my Panjim, go explore yours.   
PS: pictures have been clicked by Manu Shrivastava