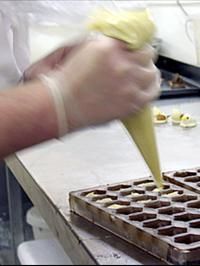 Rank
5 out of 9 attractions in Fremantle
Places to stay near
Fremantle Chocolate
Location, funky, clean & friendly
Peaceful, perfect location!
Warehouse apartment in Fremantle!
Reviews of
Fremantle Chocolate
•
2
Treat yourself to some yummy chocolates.
This is easily any chocolate lover's heaven. Buy award-winning chocolates, candies and fudges here. They have over 300 chocolate products for you to choose from. Here comes the best part though, they provide free tasting samples! The Fremantle Chocolate factory displays such delicious truffles, bars and fudges that you won't be able to stop yourself from indulging completely.
Attractions near
Fremantle Chocolate