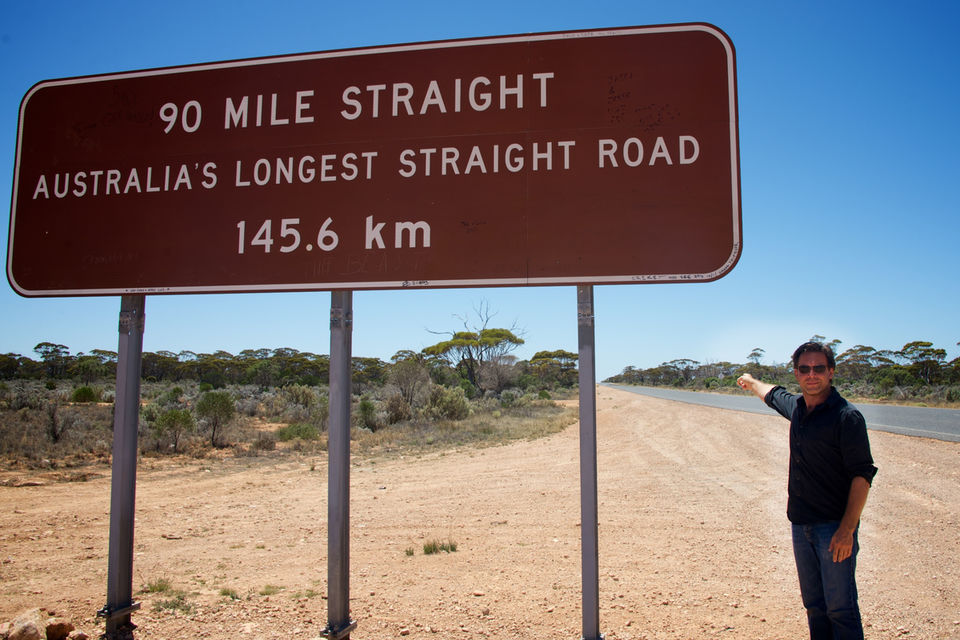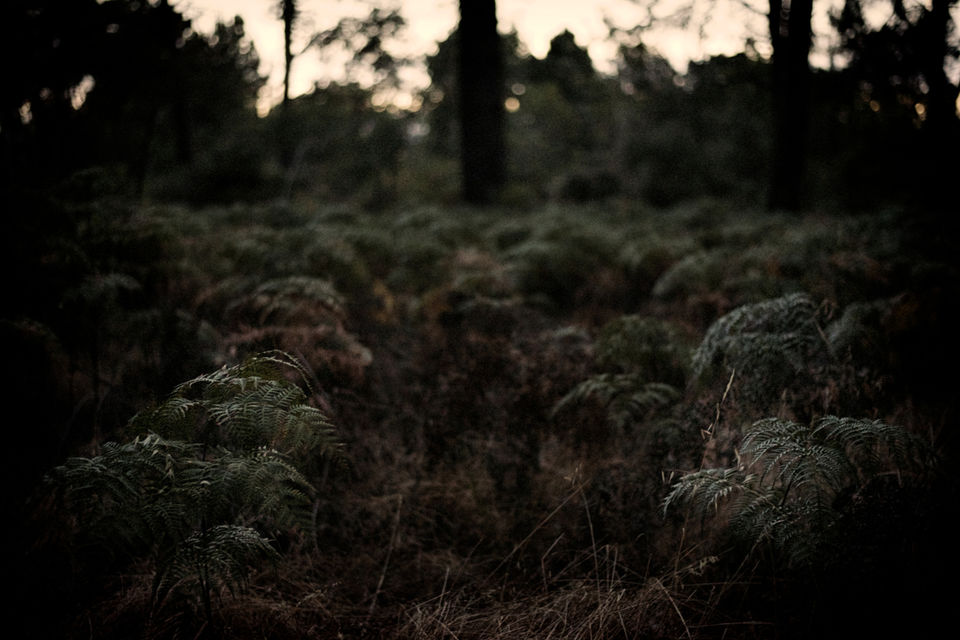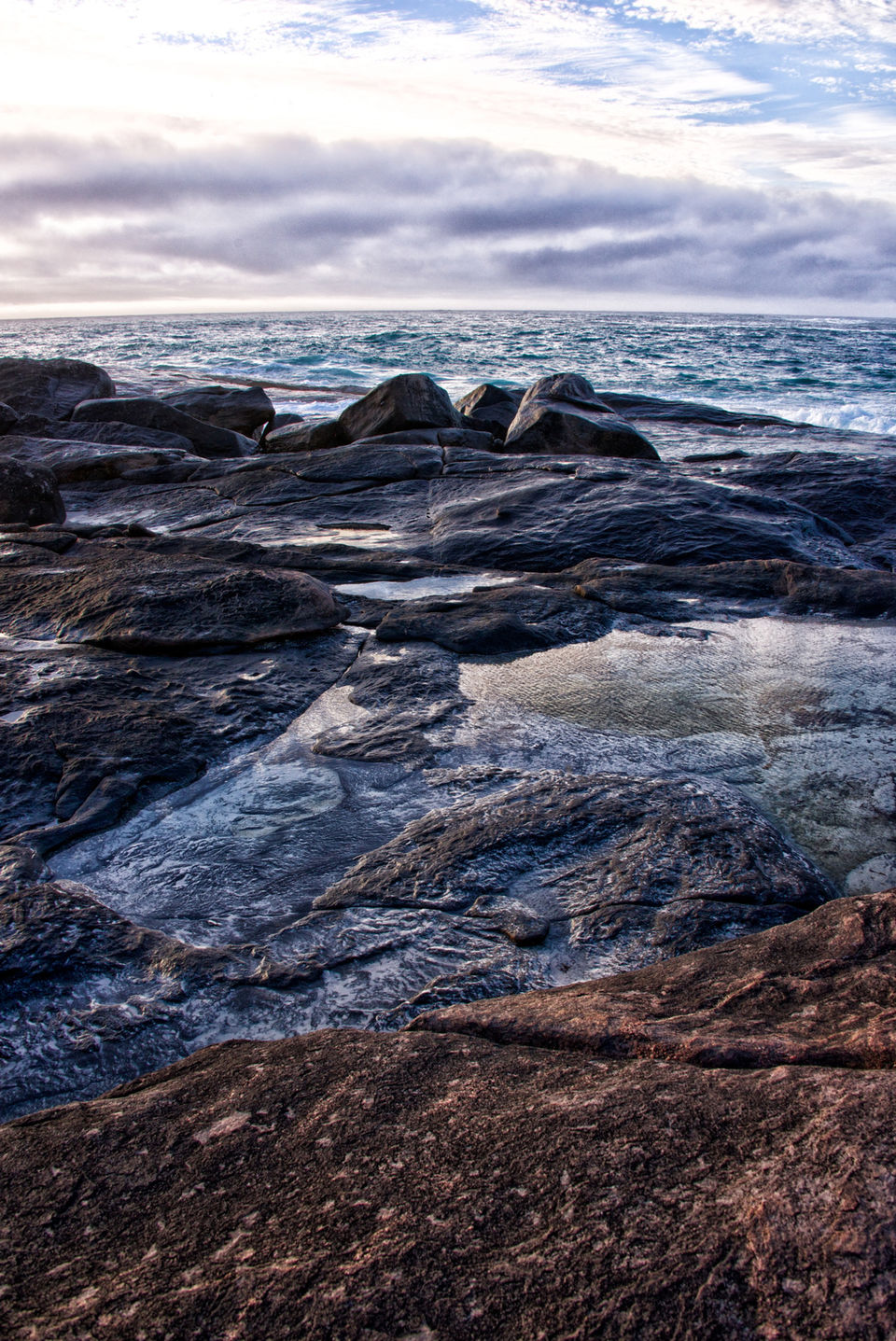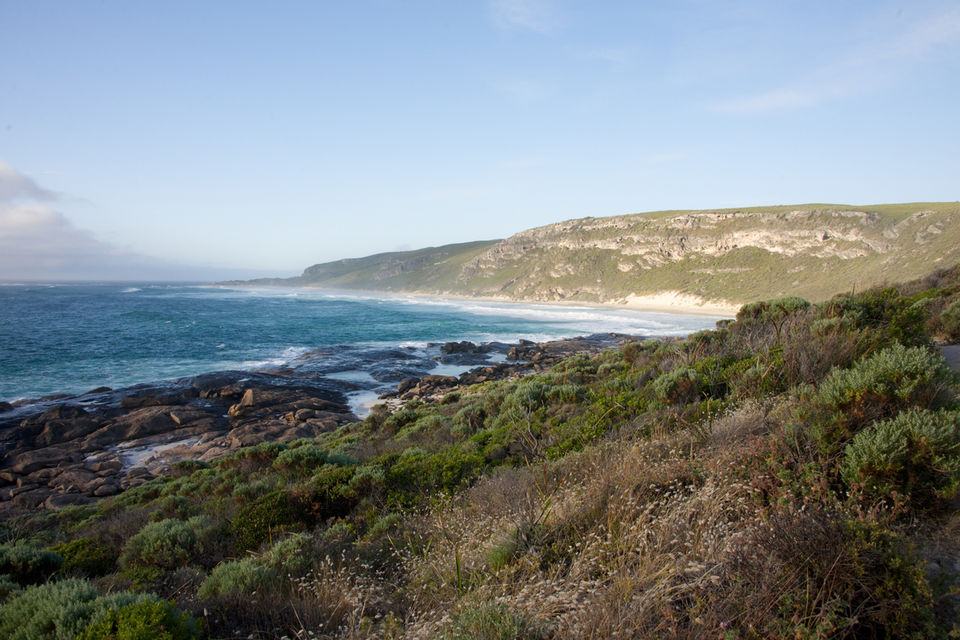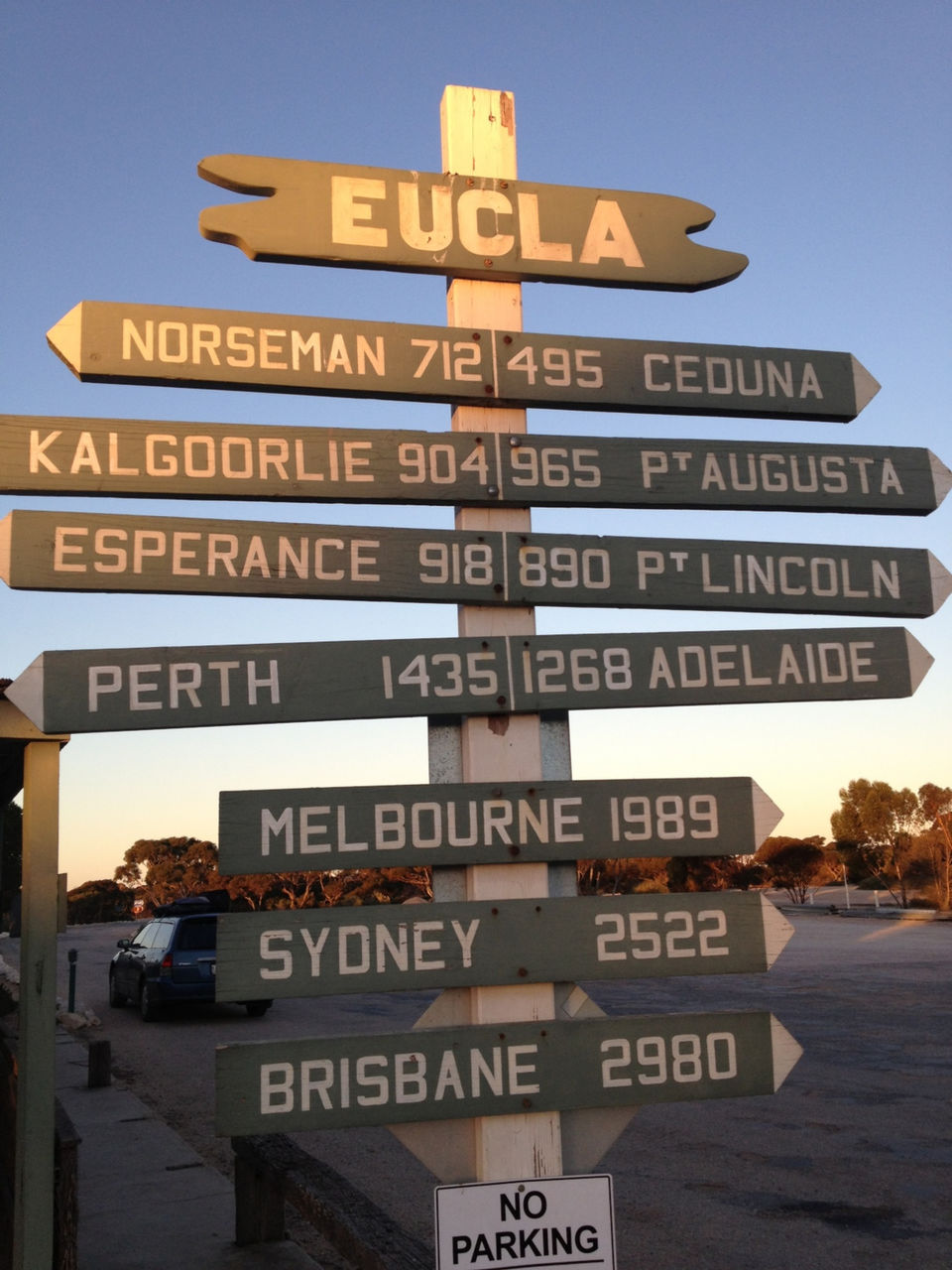 On Jan 14, I embarked on an epic, continent-spanning road-trip from Perth, the most isolated big city in the world, to Sydney, on Australia's East Coast. Accompanying me is a German woman, Julia, who I met, again, on Couchsurfing. She has so far proven an ideal traveling buddy: cool, calm and easy-going. She loves nature, and would like to avoid cities. This sets up an interesting tension between us, as I'm a city boy and like nothing better than spending a day in a cafe with a ready supply of coffee and a fast wi-fi connection. We're making our compromises. Given we have a month to live together out of a camper van, we'd better be able to get along!
For the first few days, we had a couple of Italian guys traveling with us as far as Esperance, which made the van a cramped place. Marco and Nasco were like puppies, snapping at each other in sharp Italian and proving themselves completely helpless when it came to cooking or cleaning up. They were obsessed with rolling their smokes, and whenever we stopped somewhere, they would have the doors open before the wheels had even stopped rolling, slapping around for their tobacco and papers and generally waiting for me and Julia to make a decision.
All this makes for interesting camping experiences. Most of the time we pull up in free sites, which are mainly spots to park and maybe pitch a tent. The first morning we did so, however, we were almost pummeled by a sudden storm. I was in my tent, fitfully snoozing, when I was fully awakened at about 5:30 a.m. by the incoming rolls of thunder. Realizing there's no snooze alarm on atmospheric wakeup calls, I roused myself and quickly stowed my tent and gear in the van, waking the others and getting them inside and our gear safe and dry before the rains came.
And what rain! Sheets of it, almost solid in their ferocity. And in fact, as the storm grew in intensity, the pine trees around us began to bend to the will of the gale, and branches began falling around us. Quickly realizing we were in a copse of easily shattered lightning rods, I fired up the van, and hightailed it out of the camp.
And not a moment too soon. A large branch had fallen across the road to our left. The road seemed open to the right, but that was a false hope. Down the lane, an entire tree lay shattered, blocking both lanes. On either side, numerous broken corpses of pines and gum trees were testament to the storm's fury. Off in the distance, to the west, lightning arced down against the angry, bruised sky again and again, bursting trees apart and sending power-lines down all over. Emergency vehicles were by far the most common cars we saw on the road in the early morning.
Later, however, everything cleared up like it had never happened. The skies cleared, the sun came out and the temperature soared. it was again a brilliant summer day in Western Australia.
As I said, this is a big, and big-hearted country. It's got its flaws, and its insecurities. Its treatment of Aborigines is an open wound, and the legacy of its "Whites Only" immigration policy that lasted for almost three-quarters of the 20th century still lingers.
But it is also a country that takes care of its people. Its geographical isolation has engendered a sense of shared experience among Australians, as if the whole country is packed in a rather roomy lifeboat adrift, and people had better work together if they wanted to make it. There's a refreshing lack of patience for self-importance. Australians will cheerfully take the piss out of you, but that just means you're a mate. It's very, very difficult to dislike a place like this.
I left Australia with a deep affection that I hadn't felt before, and that's because of the Australians themselves. From the western jackaroos of Perth to the urbanite hipsters of Melbourne, they are an extraordinary bunch from an extraordinary country.