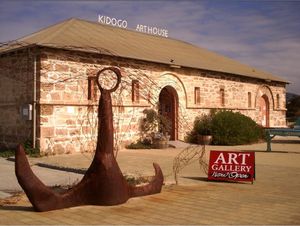 Traveller Types
Friends, Couples, Families
Rank
30 out of 65 attractions in Fremantle
Kidogo Arthouse and Art Institute
Places to stay near
Kidogo Arthouse and Art Institute
Location, funky, clean & friendly
Peaceful, perfect location!
Warehouse apartment in Fremantle!
Reviews of
Kidogo Arthouse and Art Institute
•
1
An art institute and an arts center, Kidogo is filled with emerging, as well as prominent artists of Fremantle. A great place to stop and ponder over the finer things in life (as art usually make you do). This art house is small yet displays some of the best artworks in the town. A seaside, relaxed town is bound to give birth to some freethinkers and artists after all!
Attractions near
Kidogo Arthouse and Art Institute