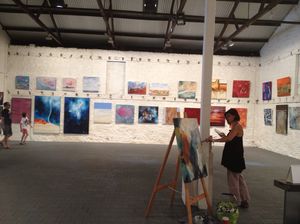 Places to stay near
Moor and Moor Gallery
Location, funky, clean & friendly
Peaceful, perfect location!
Warehouse apartment in Fremantle!
Reviews of
Moor and Moor Gallery
•
1
This gallery provides a taste of some contemporary art. More so, this gallery displays exhibitions of some emerging artists and new students. Fremantle in a way is filled with artists and musicians which is very evident by this gallery. There is also an adjoining cafe here.
Attractions near
Moor and Moor Gallery