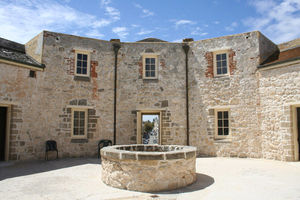 Places to stay near
The Roundhouse
Location, funky, clean & friendly
Peaceful, perfect location!
Warehouse apartment in Fremantle!
Reviews of
The Roundhouse
•
1
Diving into Australia's rich colonial history once again, we end our tour at Roundhouse. The roundhouse is Australia's oldest public building that was built in the Swan River Colony in 1830's. It was actually built to hold convicts. After it ceased being used as a gaol it became a Police Lock-up until the late 1890's and then was used as accommodation for the Water Police, and afterwards as a storage facility for Fremantle Ports. Today it is preserved by the state department. Our tour ends at this historic monument.
Attractions near
The Roundhouse