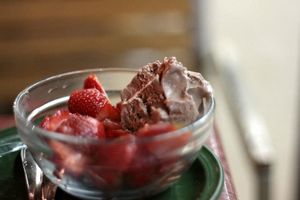 Places to stay near
Britto's
1BR apartment in lush green complex
Large Single inBamboo Rooftop House
Extremely light with sea view!!
Reviews of
Britto's
•
2
We reached Anjuna by 2:30 PM. Settled down in our room and took a nap till 4:30 PM. We headed out to Anjuna beach in the evening but we didn't find any good place so we moved to Baga beach. We have heard of Britto's. So we went there for a beer and some snacks. Its a nice place right by the beach to spend an evening.
BRITTO'S BAR AND RESTAURANT- one for all the foodies out there India is world renowned for its lip-smacking and finger licking good food. Goa lives up to this reputation and doesn't fail to provide a whole array of food choices to satiate the foodie in you. Since Goa has Portuguese influence written all over its history, biography and geography, food is no exception. Britto's is a food shack on Baga beach. But don't let the word "shack" fool you. The food here is delectable. A trip to Baga beach is incomplete without having a bite at Britto's.
Attractions near
Britto's