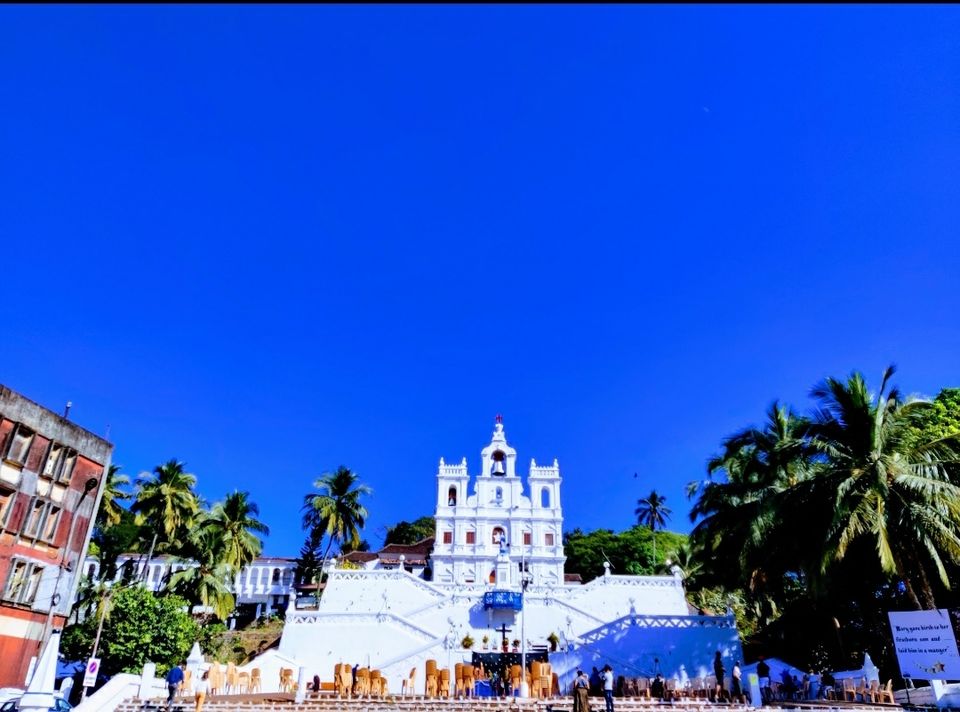 My first ever trip to Goa. No matter what your dream destination is, Goa is in everybody's wishlist so was mine until I finally woke up to the beautiful sunrise in Goa.
- Journey -
It was a road trip from Mumbai to Goa.
As we started around 7am in the morning, we reached at night around 11pm with almost 12 hours journey (including stoppages for food and just to straighten the back).
While we were staying at a 5min walking distance from the Calangute beach, it was always a party mood with loud music, sound of sea waves and drinks around the corner.
We all must have been to beaches in different states but few beaches in Goa has a different vibe which says "I never wanna go back home"...
Few of them are :
1) Cabo de Rama
2) butterfly beach
3) Betalbatim beach
4) Cola beach
5) Sinquerium beach
Though we were not able to cover all the places but you must take some time out to explore other than beaches.
To name a few :
1) Dudhsagar waterfalls
2) Fontainhas, Panjim
3) Parra road
4) Betul lighthouse
The churches with mesmerizing architecture beholds your sight and wants you to explore a little more. There are few churches that you must visit if you have time constraint.
To name a few are :
1) Basilica of Bom Jesus
2) Church of our lady of immaculate conception
3) St cathedral
After visiting the above listed places, if you wish for some sort of adventure thrilling sports fun.
Then there's water sports.
We tried most of the water sports even though I'm not so comfortable with getting into the water, I gave it a shot and thank God, I did.
I must say the experience was so thrilling that I might try again without anybody even asking or wish to try some more in-depth adventure in the sea.
Here are some of the sports we tried:
1. Banana boat ride (they literally push you after taking you to the middle of the sea)
2. Parasailing
3. Jet skiing
4. Speed boating
5. Ringo ride
Please do not forget to indulge yourself in some mouthwatering Goan dishes, try local cuisines & hop into some beautiful cafes & restaurants to have a vibe.
Here are few you must visit :
1) Kokni Kanteen
2) The fisherman's wharf
3) Joseph Bar
4) Confeitaria 31 de Janeiro
5) Britto's
So here's few captures from my first ever visit to Goa.