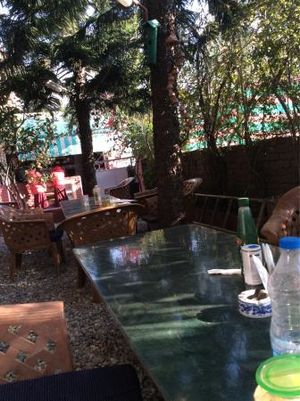 Places to stay near
Garden Cafe
goStops Bir (Stops Hostel Bir)
Mohinder & Mohindra Home Stay
Reviews of
Garden Cafe
•
3
After roaming around to different monasteries and small streets of Bir, we headed down to this beautiful cafe for dinner as we were so hungry. We were in dire need of some Italian food, Pizza and Pasta. Small but very cute place has much to offer for travelers coming from different cities.
Just Go and experience it yourself and believe me you would definitely want to do it again .Wandering FootstepsThe past couple of hours spent talking about the experience with each other while searching for more FOOD. We came across another cafe unique in its own.Garden Cafe: The best in townThis place is a minute away from the landing area of paragliding. The food is brilliant so are the portions. We had their special oven baked pizza (any pizza lover would definitely love this place). The ambience was so cosy with realistic view. I am sure pictures says it all about the place. They also have an art gallery in the cafe, selling artistic Tibetan artefacts and designer clothes. It was my favourite place that we went again on our last day in Bir for breakfast and yes Ginger Lemon tea is bliss . This place is favourite hangout joint for the travellers.
The place is visited by a number of foreigners and a number of monks. The food is good, although I would suggest the tibetan food any time of the day. The ambience and the crowd makes it worth a visit. Good Breakfast.
Attractions near
Garden Cafe