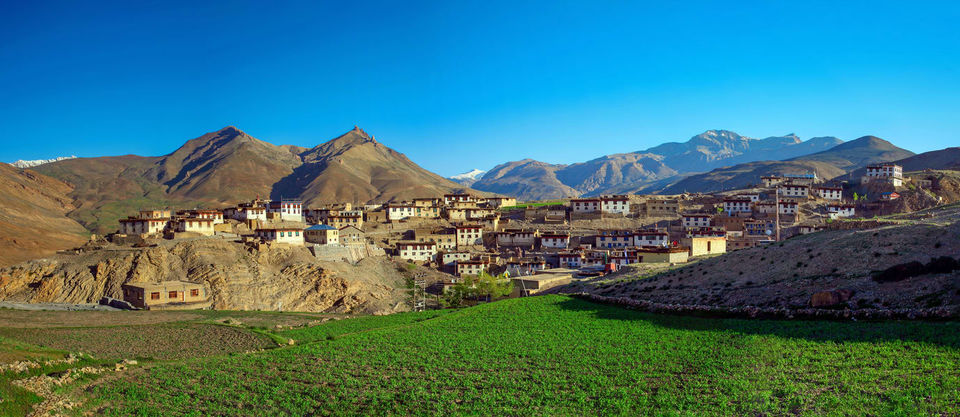 Spiti Valley: A region with unique landscapes. In case the mountains have been calling you, this destination is for you to surrender to them!
Spiti Valley is a place where unique experiences present themselves in unprecedented ways. The name 'Spiti' means 'the middle land', and geographically it is the land between Tibet and India. The real hidden beauty of Spiti Valley starts beyond Kunzum Pass, particulary Losar, Kaza, Tabo, Nako and Kinnaur Valley. Heart-warming local culture, simple-yet-cosy homestays and starry nights are what await you in Spiti Valley.
The lesser-known places of Spiti Valley you need to know about:
1. Mane village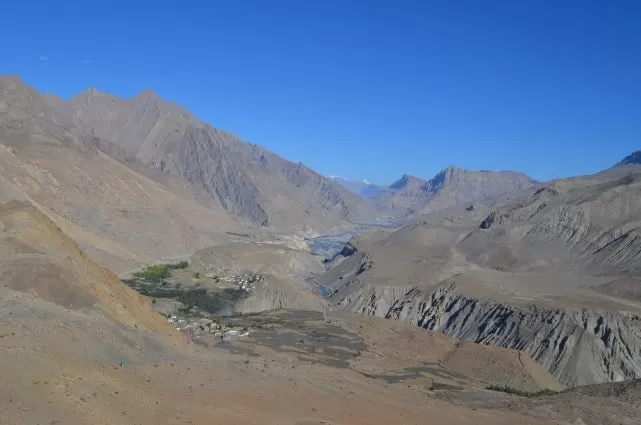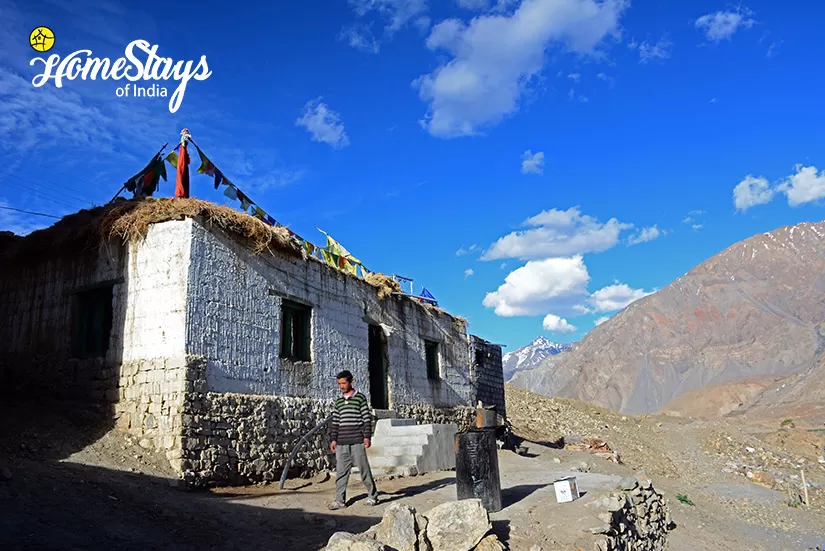 An offbeat place in Spiti Valley, 'Mane village' is a set of twin villages: Maneyogma & Manegogma. Its biggest attraction is its natural beauty. It is situated at a distance of 35 km from Kaza and 26 km from Tabo, on the other side of the Spiti River. You can reach here by crossing the bridge towards Mud.
Where to stay: Mane Homestay
2. Kibber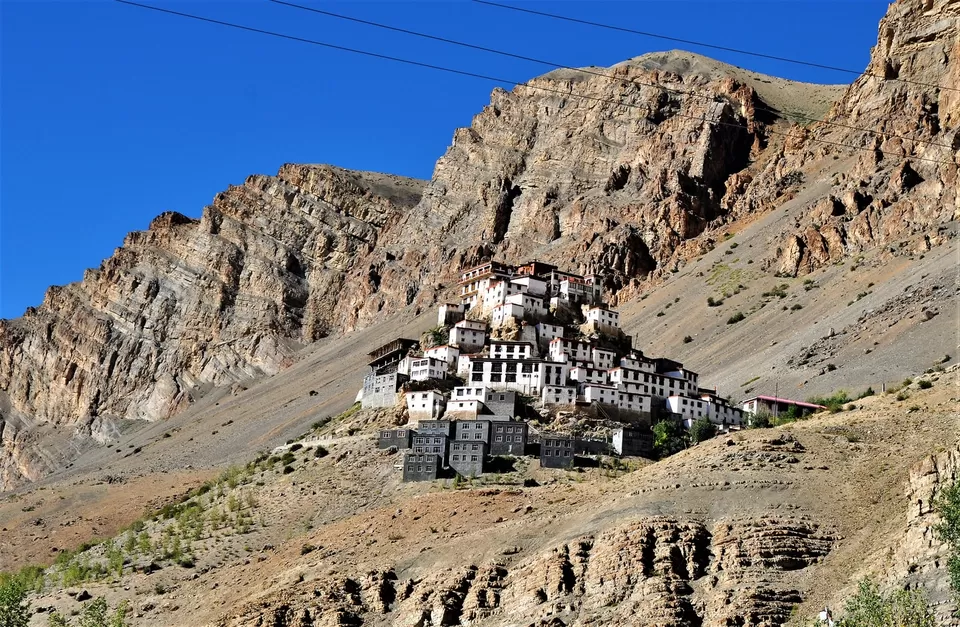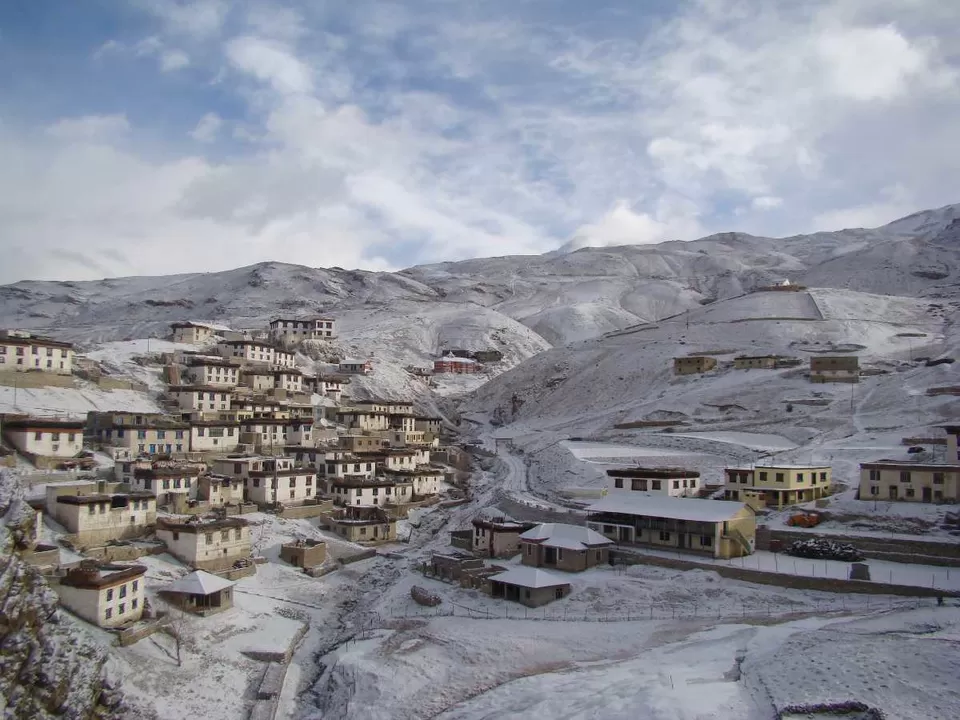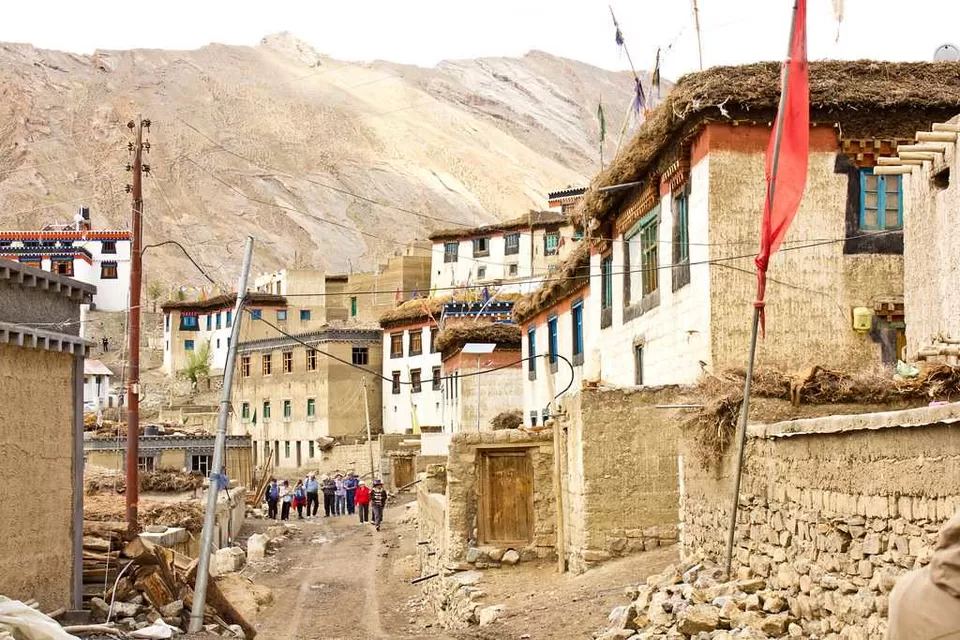 Also known as Kyibar, Kibber is a quaint village located at an altitude of 4270 metres. Featuring postcard perfect landscape, it allows your to surround yourself by picturesque mountains and barren landscapes. Kibber is also the highest village in the world with a motorable road. Visit the mesmerising Kye monastery, Kibber Wildlife Sanctuary. Don't forget to rejuvenate yourself by spending a day at the rest houses with 40 similar-looking houses built with Tibetan architecture.
Where to stay: Zostel Homes Kibber
3. Baralacha La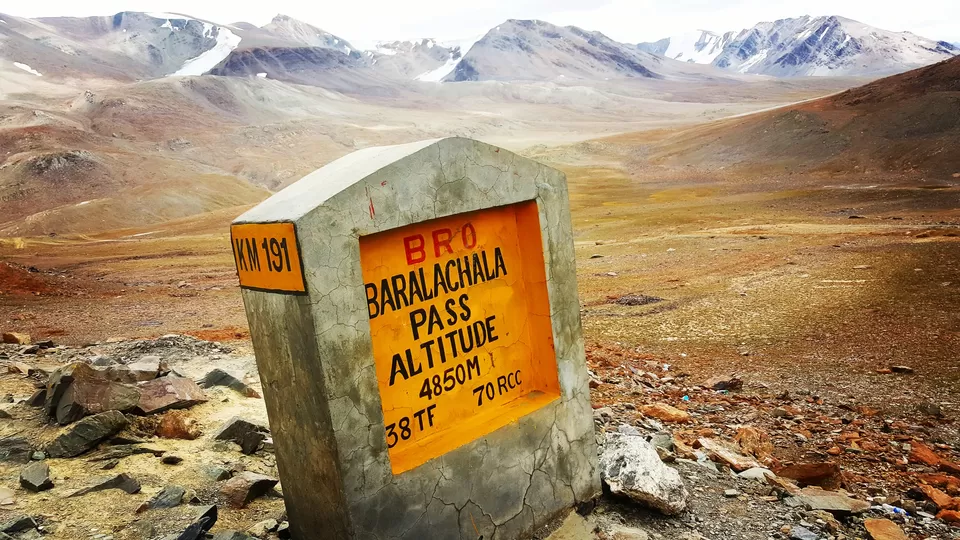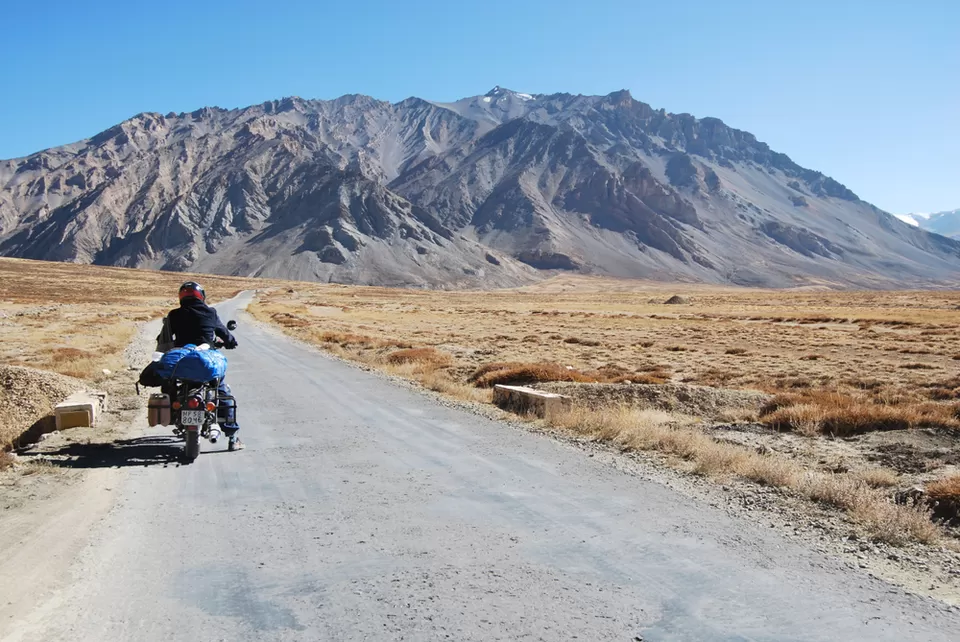 Baralacha La or Baralacha Pass, translates to a pass where various roads meet. Connecting Lahaul and Ladakh, it looks over three valleys which meet at a height of over 16,000 ft.
It is advised to schedule the journey to this pass early in the day, so you have enough time to explore and return home by sunset.
Where to stay: Darcha (Baralacha) Home Stay
4. Pin Valley National Park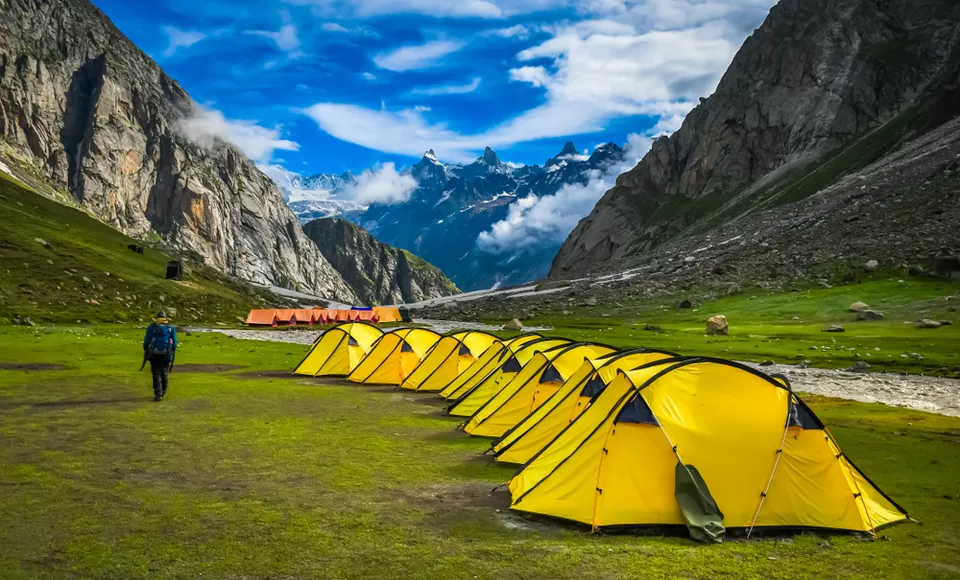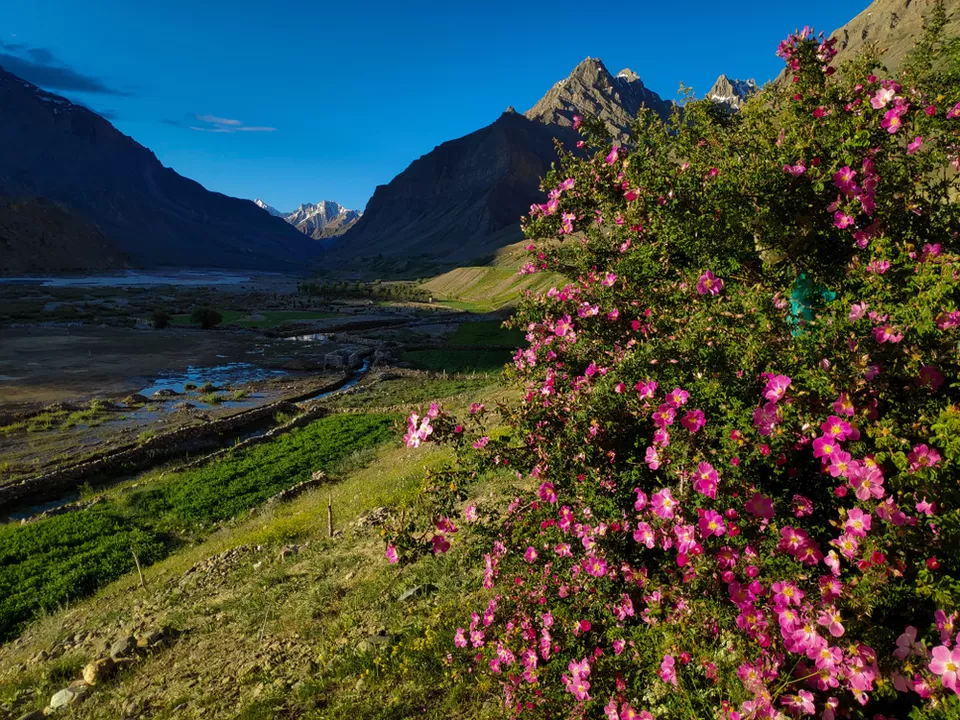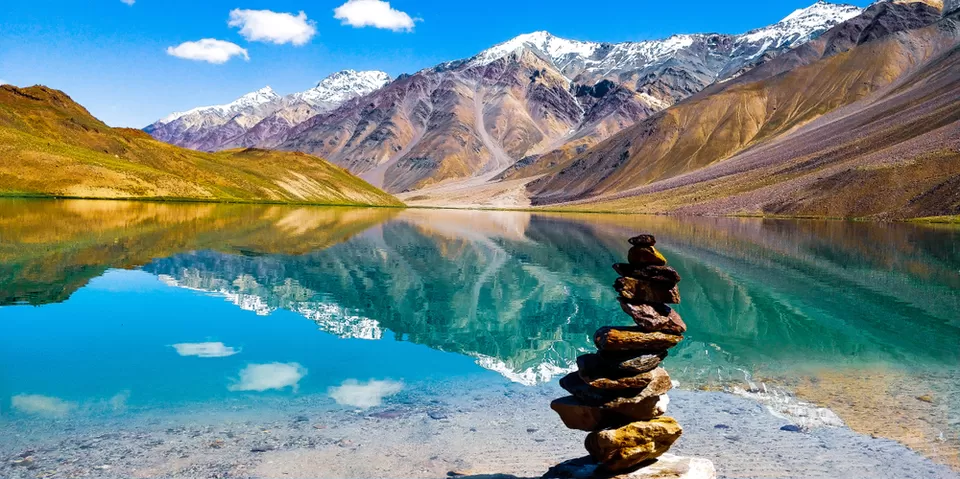 Nestled between Lahaul and Spiti districts, Pin Valley National Park is a paradise for nature lovers and a haven for adventurists, who can do on the Pin Valley Park trek. Perched at an altitude ranging from 11,500 feet to 20,000 feet, Pin Valley National Park was termed a wildlife park in 1987.
Apart from an abundance of wildlife, the Pin Valley Park trek is characterised by natural scenic beauty special to Spiti. It snows for the most part of the year, rendering the trek a thrilling and adventurous expedition. Certain permit are required for entry, and foreign nationals are not permitted inside the park.
Where to stay: Mudh Homestay
5. Dhangkar Lake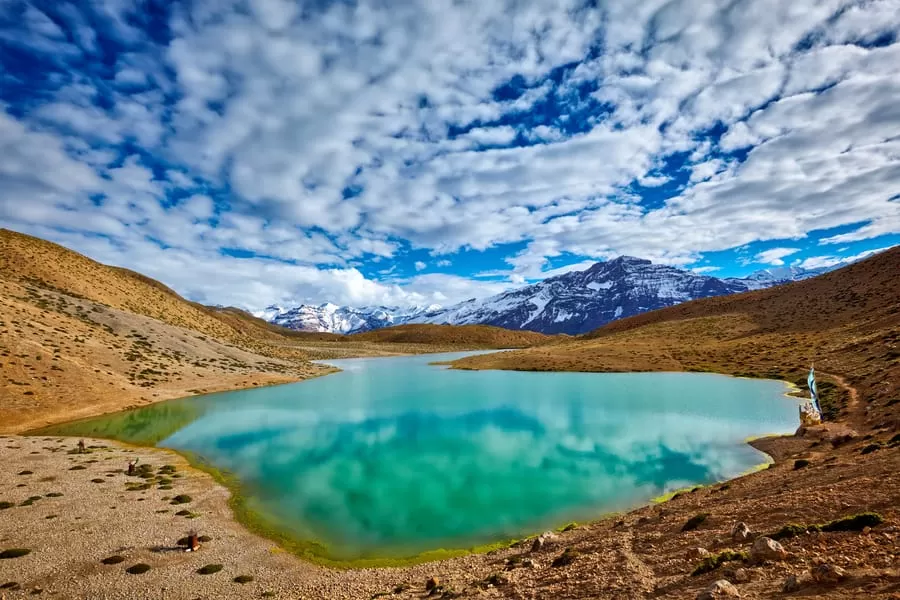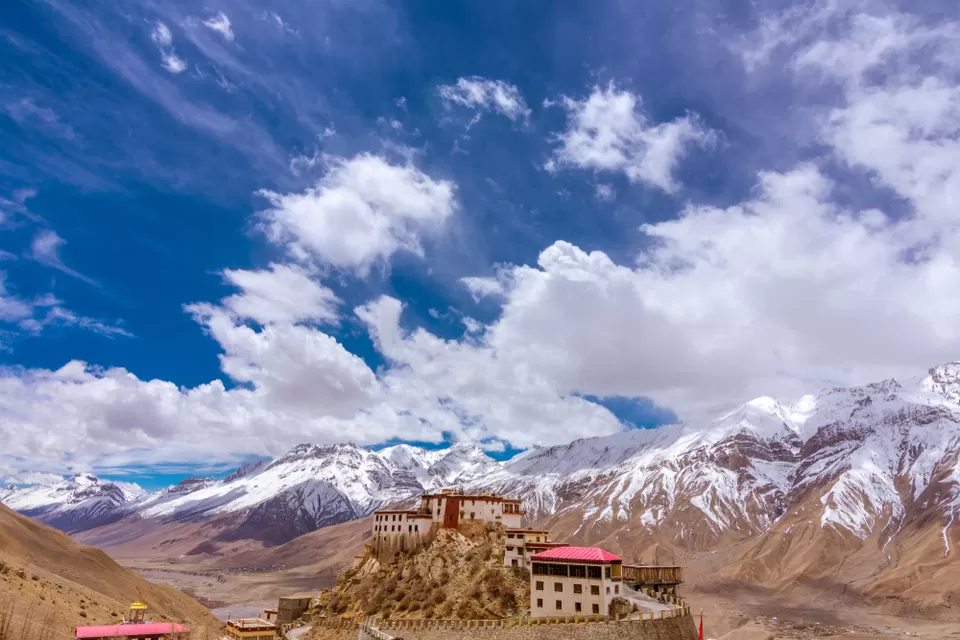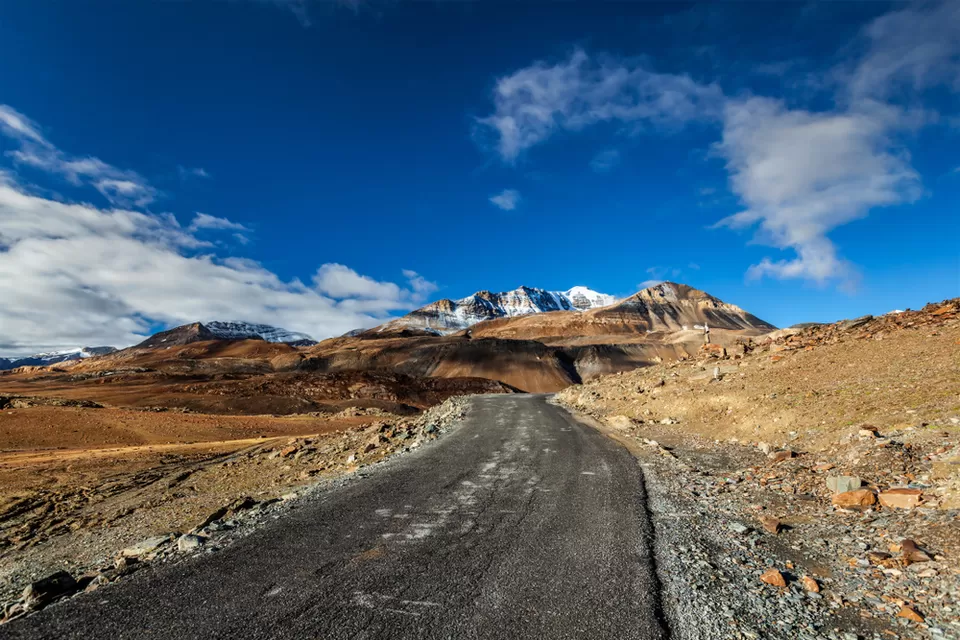 With clouds floating over the mountains here, Dhankar Lake is five km from the Dhankar Monastery. Situated on a high altitude cliff, it offers a peachful contrast against the activity of the monastery.
Once you reach Dhankar Lake, make sure to take out time to watch the sky change colours, reflecting on the crystal clear water as the sun sets. It is a rather spell-binding experience very few places offer.
Where to stay: Dhankar Homestay
6. Langza Village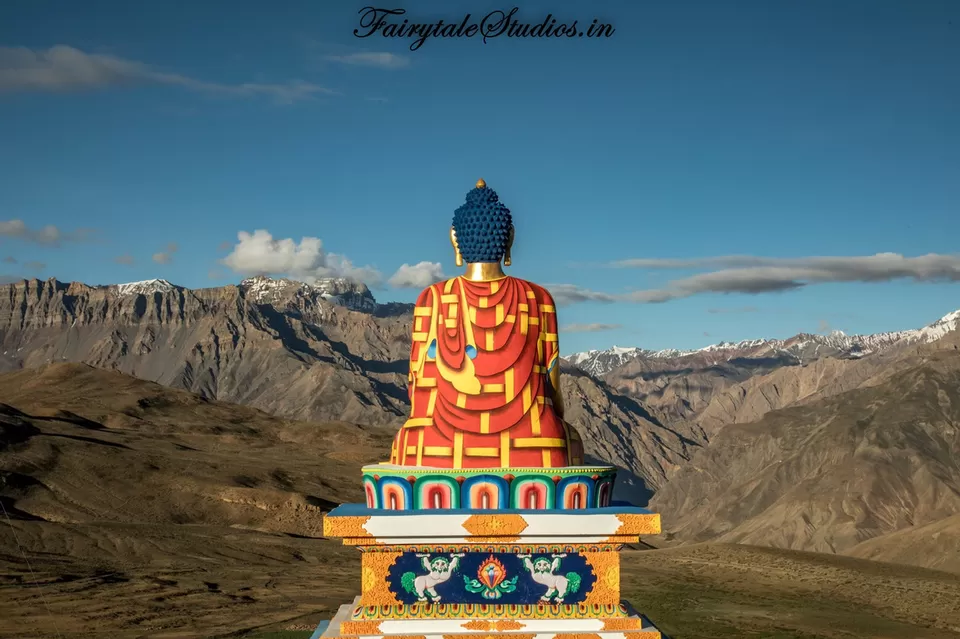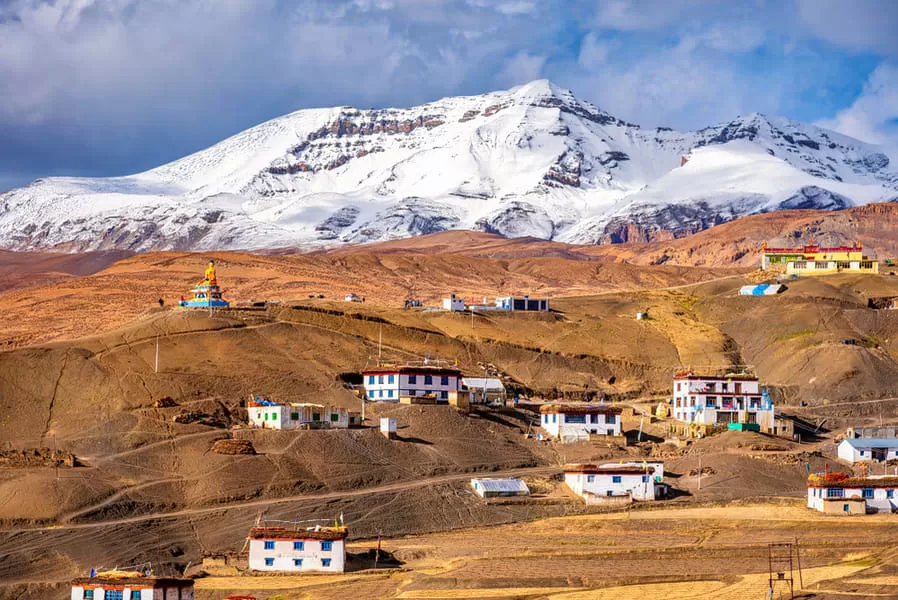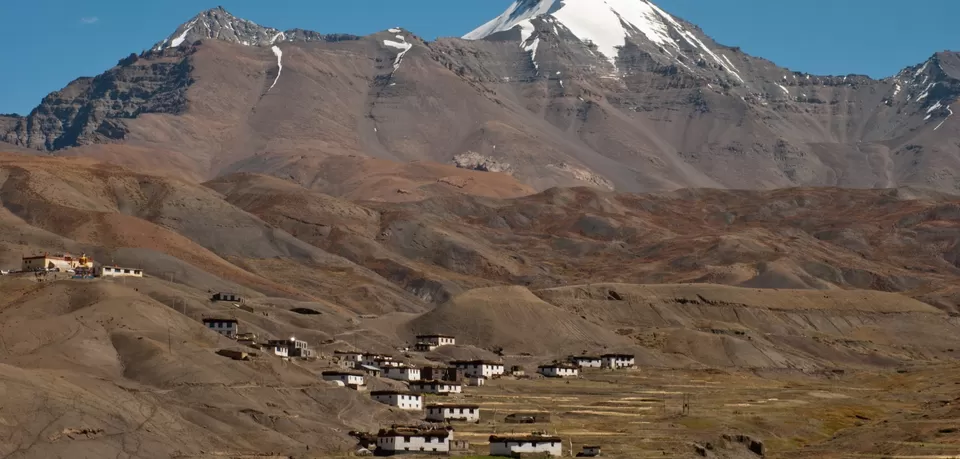 Langza is one of most beautiful and picturesque villages in Spiti. Known as one of the most fossil-rich areas in the world, it has a huge statue of Buddha overlooking the valley. It often seems like the valley is imitating the Buddha's peaceful stance. Nestled at a high altitude, Langza has its share of stories from fossil hunting to snow leopard sightings.
Where to stay: Langza Homestay
7. Demul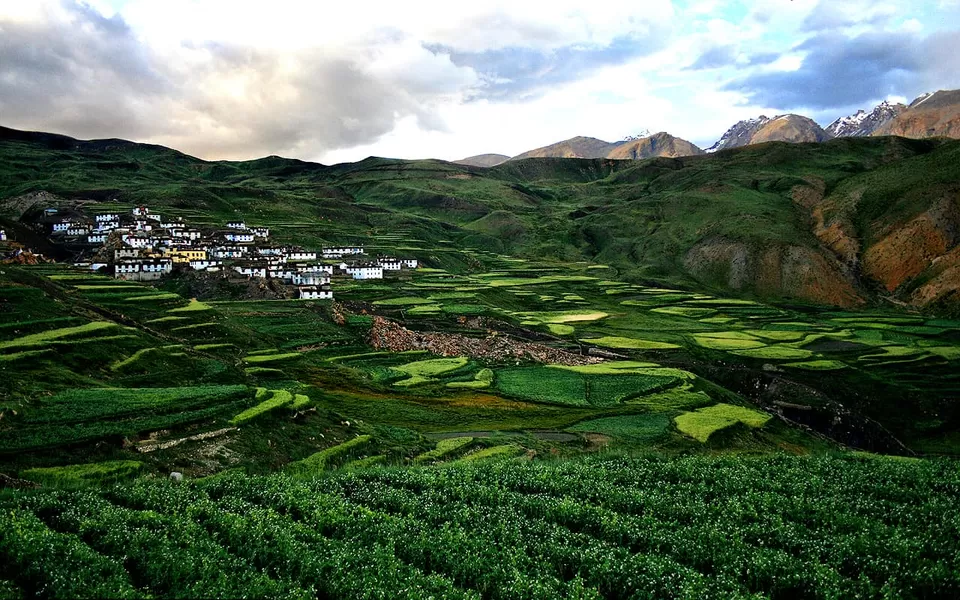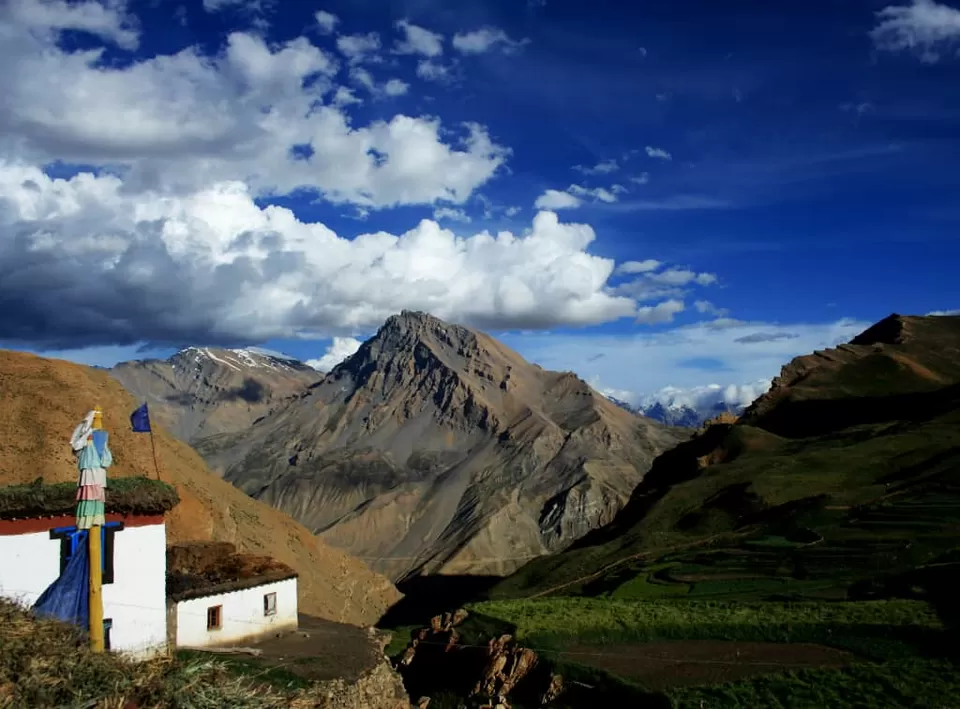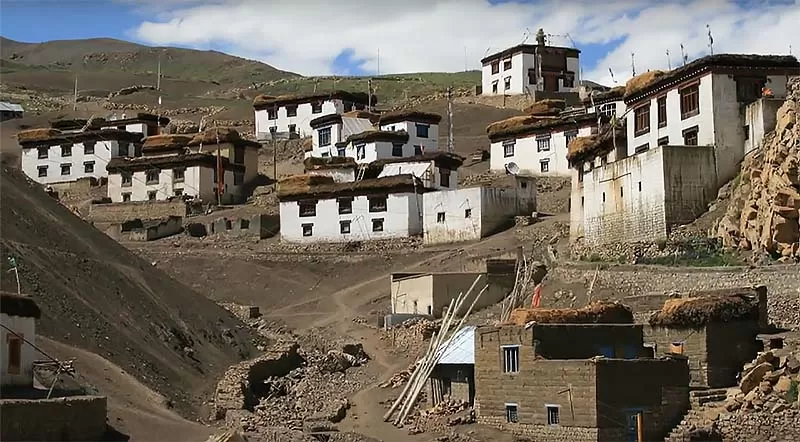 Demul Village is an alpine gem covered with snow for more than six months of the year. Soak yourself in serene landscapes, enjoy an interesting housing system and milk every off-roading opportunity you get.
Demul is only an hour away from Kaza. Don't forget to ask for salt tea and yogurt made from yak milk over here. It is extremely healthy for the gut and has a distinct taste hard to forget.
Where to stay: After reaching Demul village, meet the village co-ordinator who will allot you a house to stay in.
8. Sopona Lake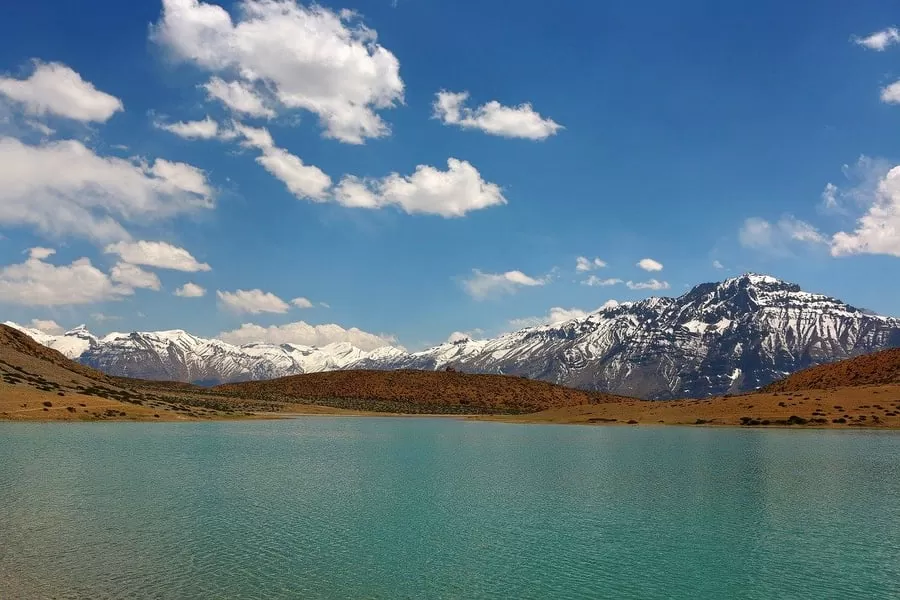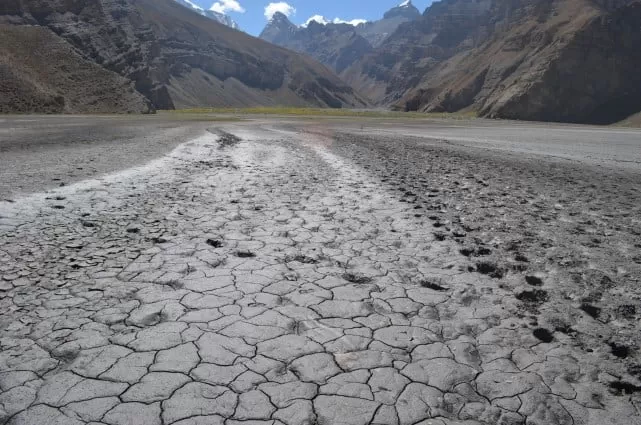 Sopona Lake is a seasonal lake formed by glacial melts. Take a walk on this lake and try your luck spotting snow leopards, known to wander around the lake. The best time to visit Sopona Lake is in the summer.
The lake is located at an altitude of 13,500 feet, above the remote twin villages of Mane. It will take about three hours of trekking from Maneyogma village to reach Sopona Lake. Once you reach the top, the view is a sight deserving of the storage space of your memory!
Where to stay: Sonam Homestay - You can reach Sonam at +91-9418503966 or +91-9459481431
9. Hikkim Village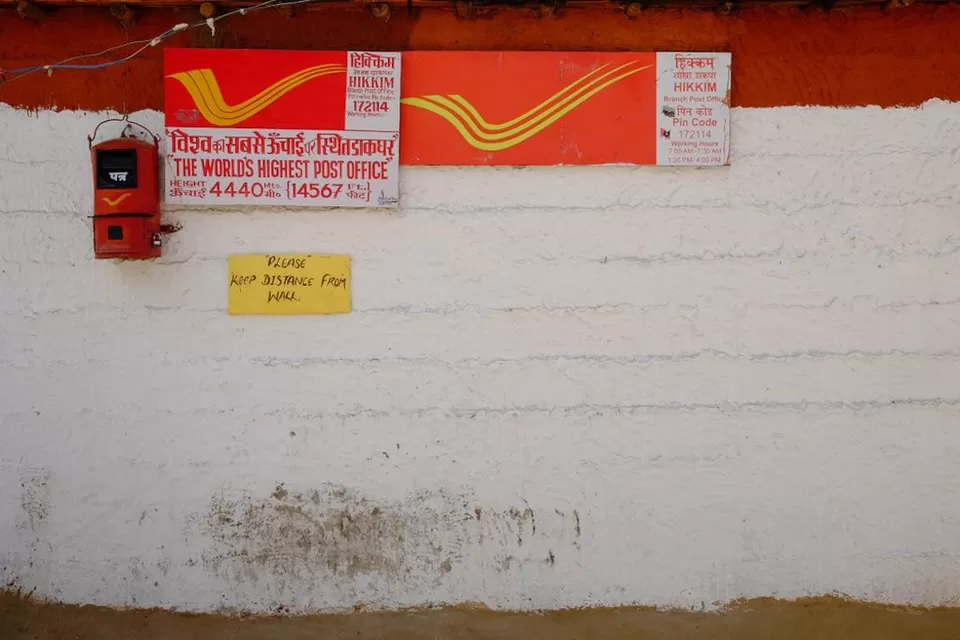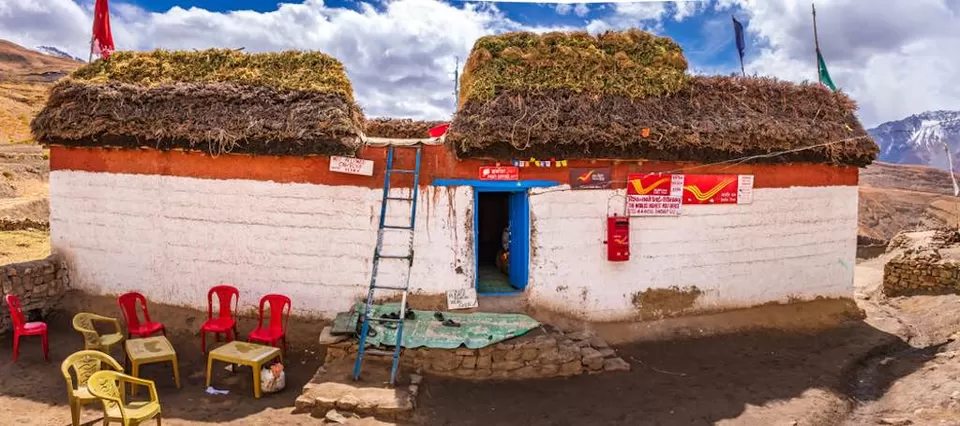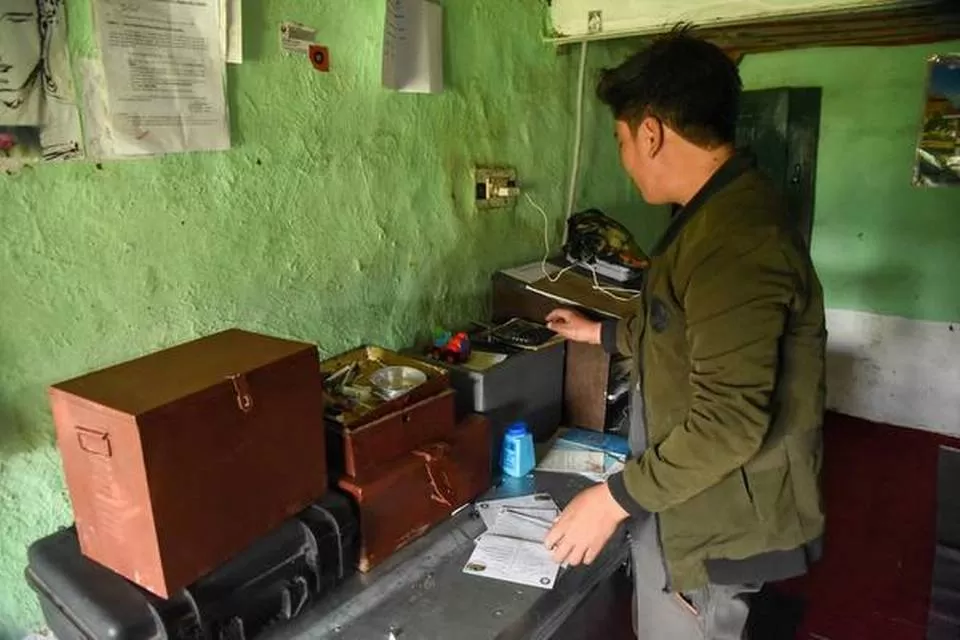 Hikkim is located between Langza and Komic. The world's highest post office is situated here, so make sure to send a postcard to your loved ones when you visit.
Hikkim is nestled about 15 km from the town of Kaza, and most of its population is Buddhist. The village is cut off from the rest of the world for most of the year due to heavy snowfall. There is no direct access between Lahaul and Spiti, so you will have to reach Kaza and hail a ride to Hikkim. In case you want to explore the landscapes on the way to the village, you can embark on the two hour uphill trek from Kaza.
Where to stay: Komik Homestay
10. Kakti Village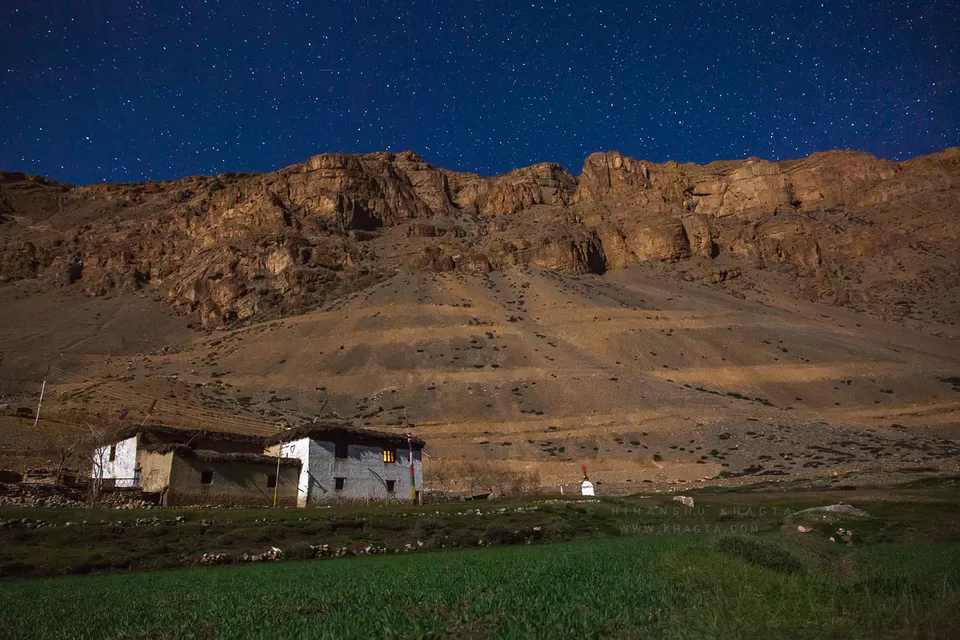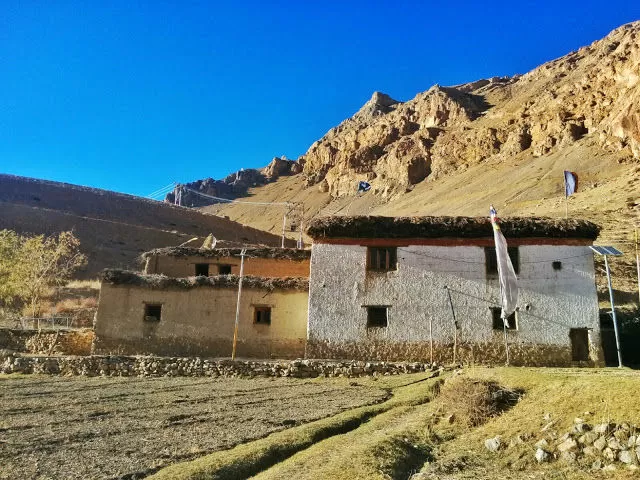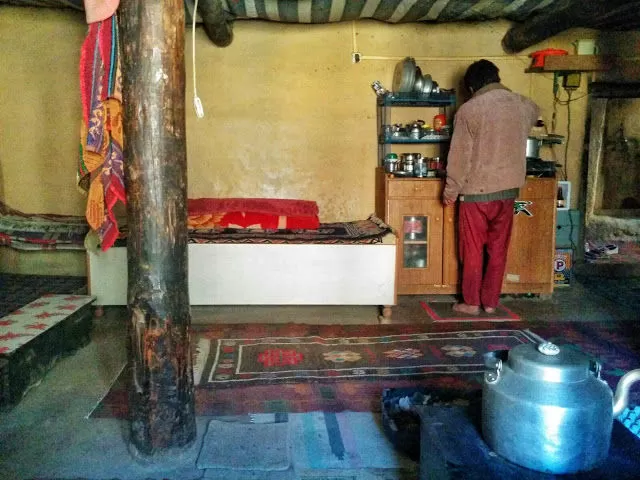 Kakti is the smallest village in Spiti, with just one home! Only three members are permanent residents of this unique single home. Amongst other things, electricity and cable TV are not an issue here.
In case you plan to visit, do not forget to carry along milk, sugar, vegetables or any other ration for the family staying there. The family has to walk 10 km in case they need anything from Kaza, and will take it as a nice gesture.
Where to stay: Komik Homestay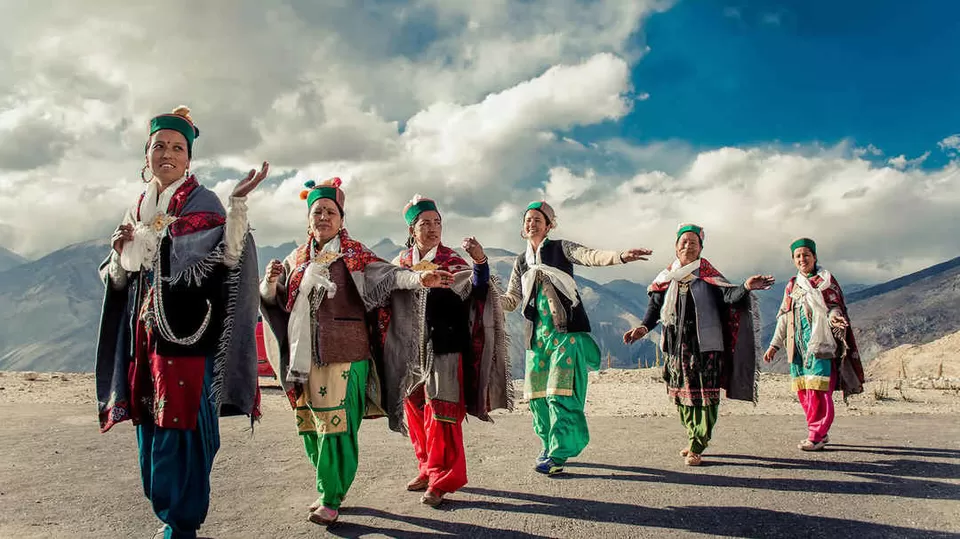 We all know Spiti is a destination that one must visit at least once in their lifetime. Especially for those who love the mountains or want to be surrounded by nothing but unexplored, non-commercial remote villages. All the places I have suggested above may not appeal to you, but I hope a few of them have caught your fancy.
Ready to travel for free? Earn credits and redeem them on Tripoto's weekend getaways, hotel stays and vacation packages after the pandemic is over!