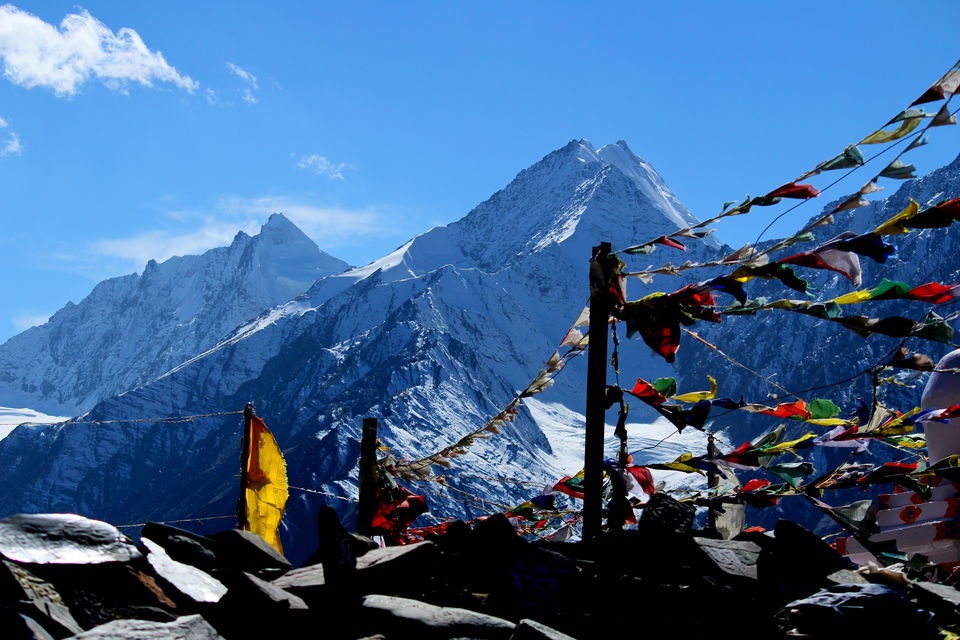 So, what exactly strikes your mind when you think of Spiti Valley*? Maybe the vast stretches of land covered by a veil of snow, or red-cheeked kids running around, or the gorgeous Himalayan peaks that turn golden as the sun's first rays fall on them, or maybe a plate of hot steaming momos and a cup of freshly brewed lemon ginger tea!
*Spiti Valley is a cold desert mountain valley located high in the Himalaya mountains in the north-eastern part of the Indian state of Himachal Pradesh. The name "Spiti" means "The Middle Land", i.e. the land between Tibet and India. (Courtesy: Wikipedia)
During the days when I was planning my trip, there were quite a few people who had the question - "Where is Spiti?" And even after I came back and started uploading the photos on Instagram, I got comments like "Never knew there was such a place in Himachal!"
Well, I'm sure people have seen hundreds of photographs of the valley (most of which were clicked during the winters, hence the colors of autumn looked different) but just too reluctant to actually find out that such a place actually exists in our own country!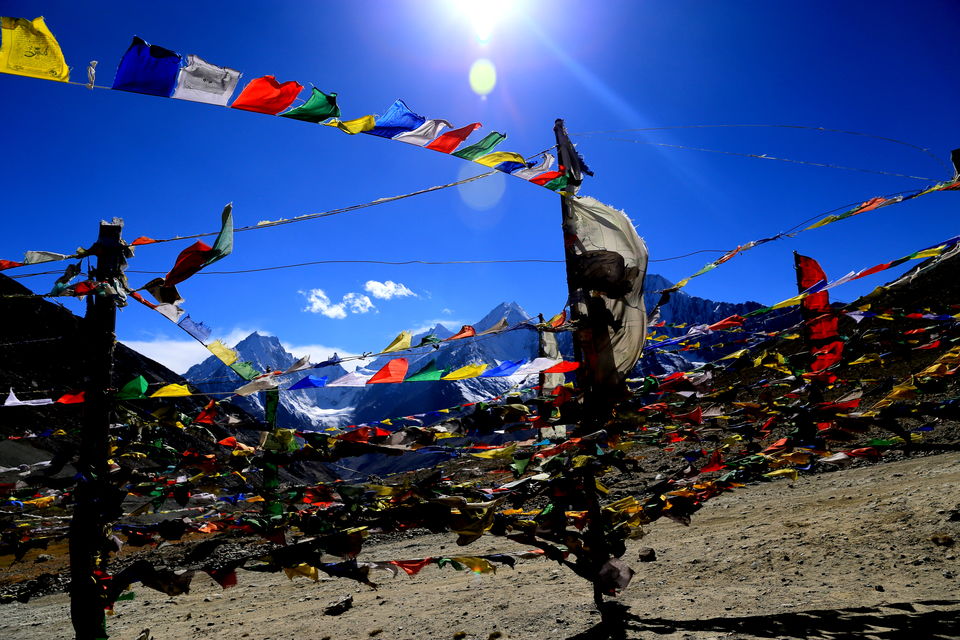 The place is more surreal than how it looks in the photographs and too beautiful to be described in words. In a span of just 7 days, it seemed like we were in a different world altogether.
A world where people greet you warmly at every corner of the road saying "Julley" ('Hello' in Spitian language).
A world where there's no internet yet kids like Singye (whom we named as 'The Google of Spiti') know more about life than any other urban kid of his age.
A world where time seems to have stopped and happiness lingers in the wind.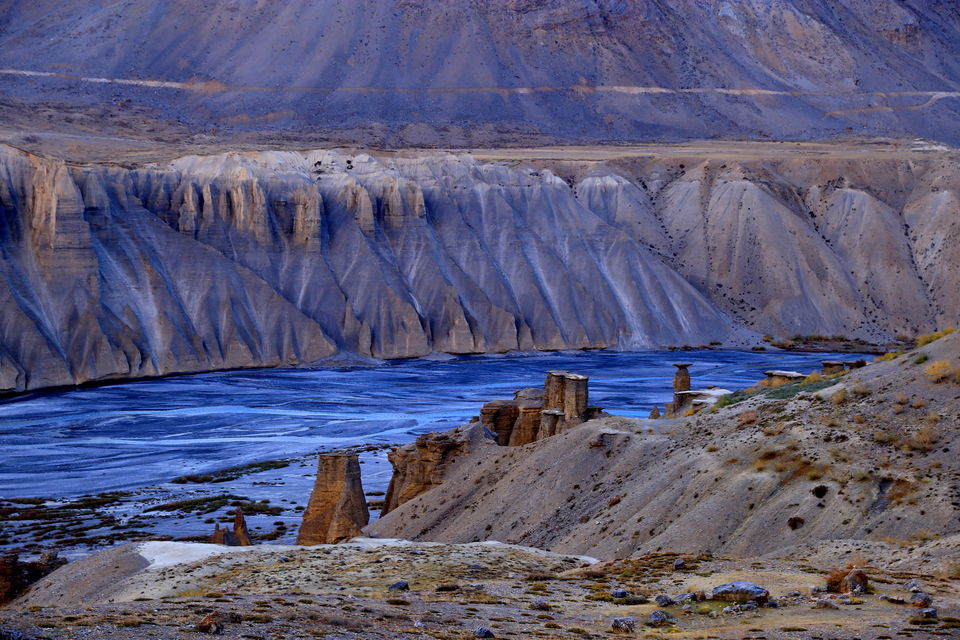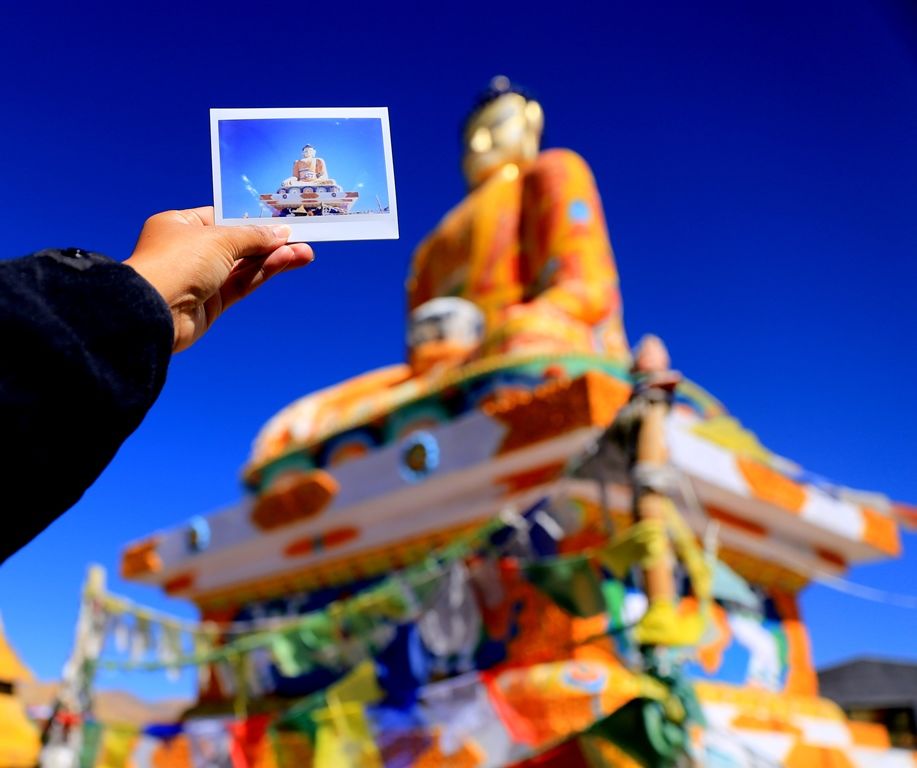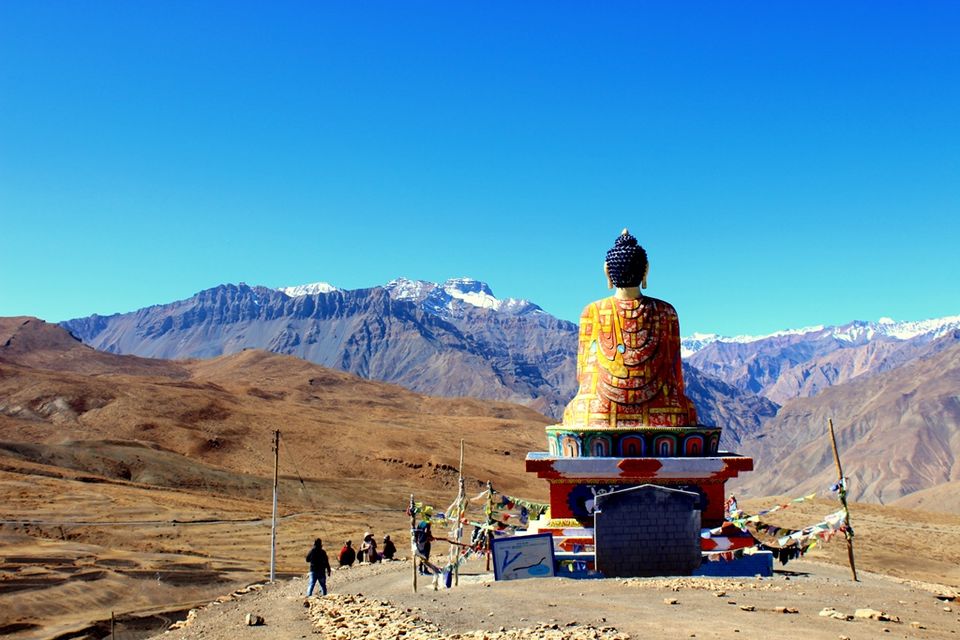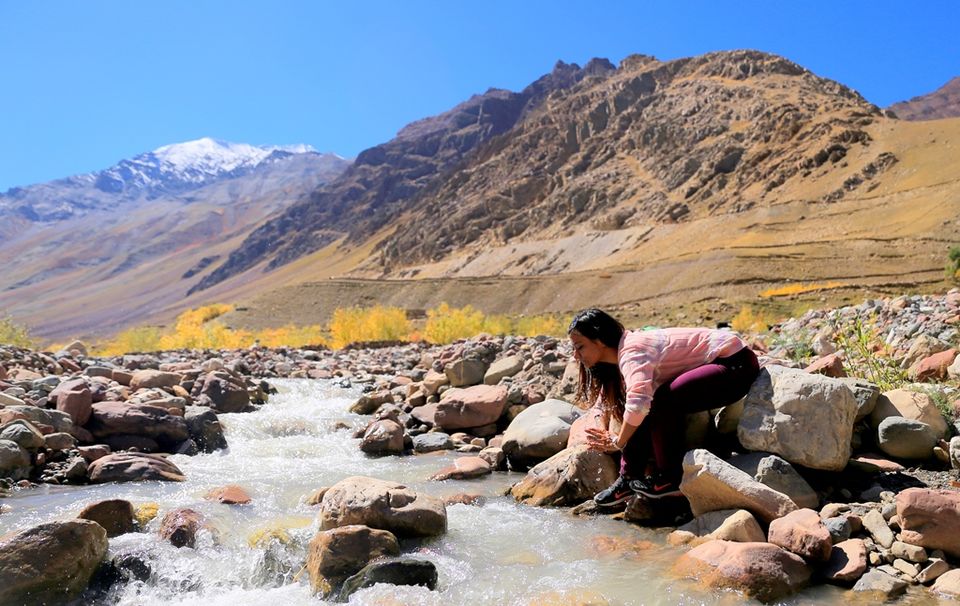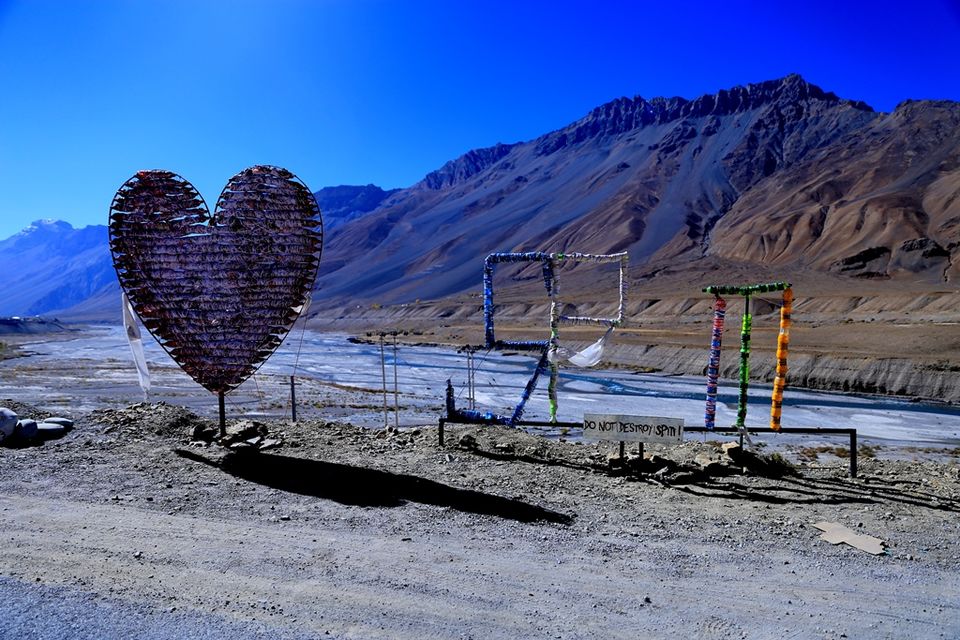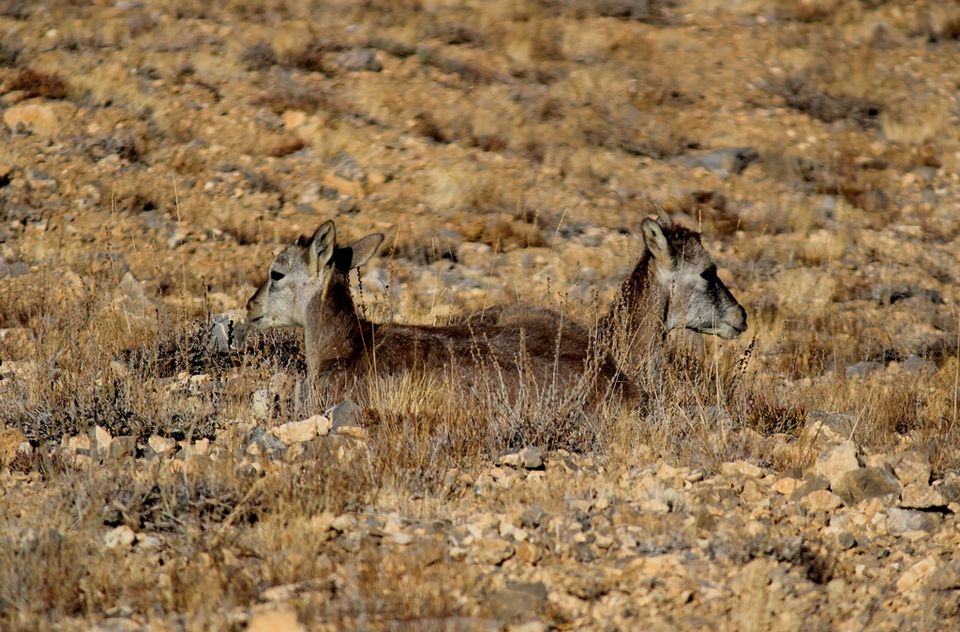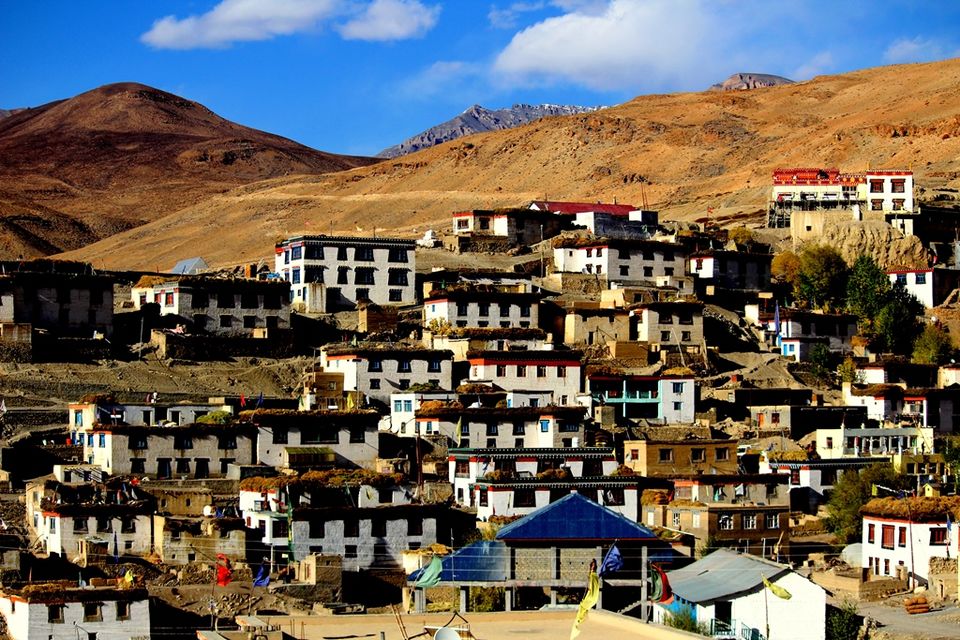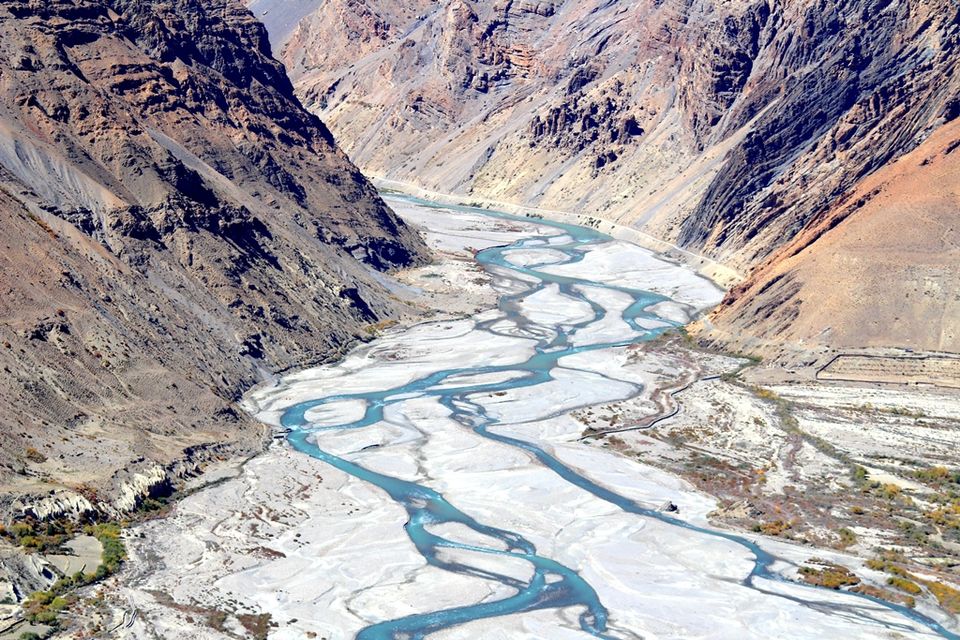 It has been nearly 4 months since I returned back to the chaos of the city life, and I'm still struggling to get over the post-trip blues! I strongly believe that one trip to this magical land can never be enough. Your heart will always long for more...
If you have been postponing your trip to Spiti since forever, then I guess these photographs have heightened your wanderlust for sure.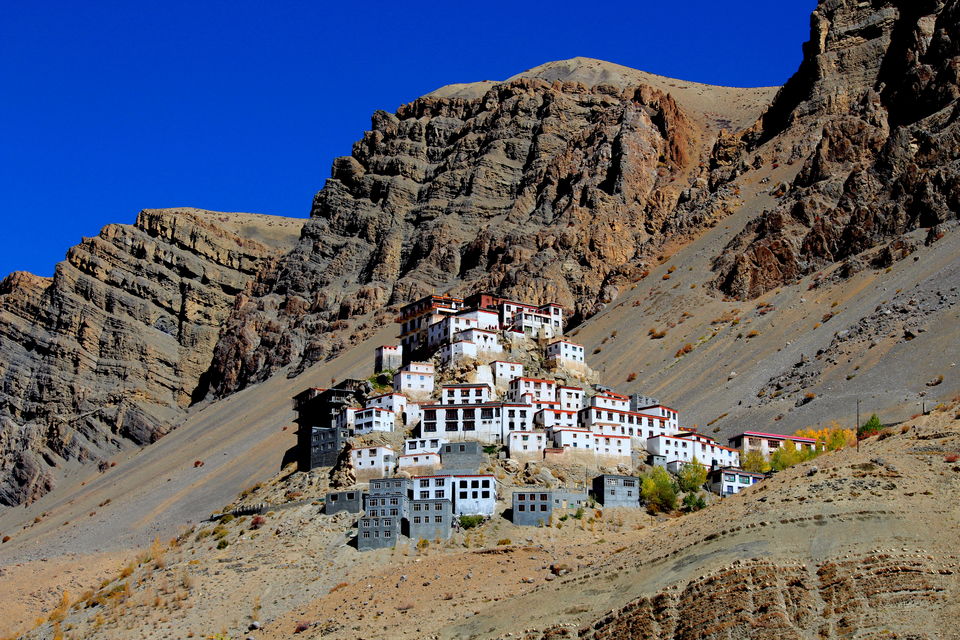 Brief Itinerary:
The road trip across the valley, starting from Manali, can be covered in about 7 days if planned properly.
Day 1 - Manali to Kaza (10 hours approx)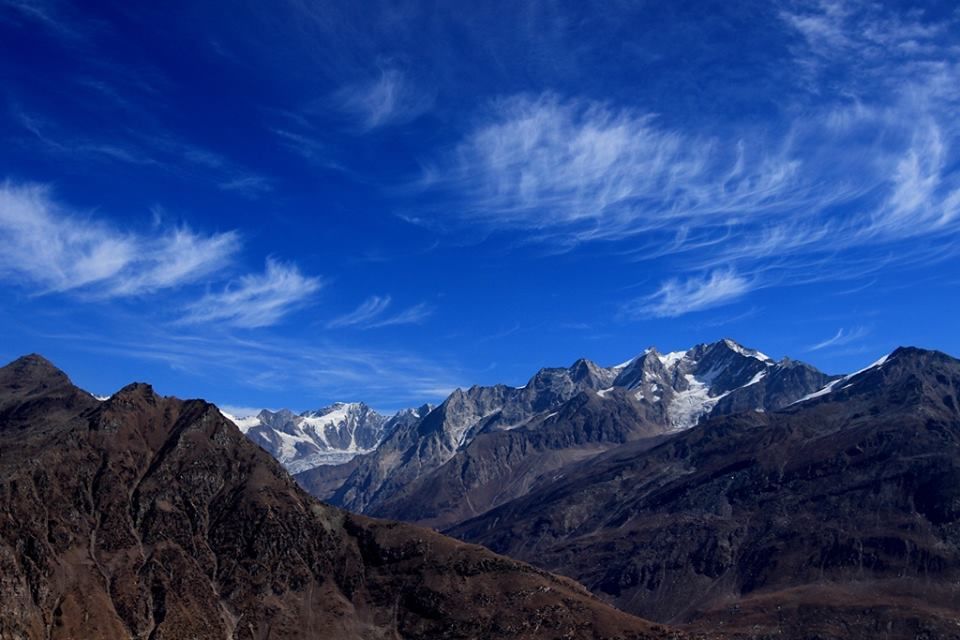 Start from Manali early in the morning. Stop at Marhi for a quick breakfast. And then the beautiful topsy turvy roads will take you to Rohtang Pass (13,050 ft). The entire landscape will slowly start to change once you cross Rohtang, and all you'll get to see all the snow-capped mountains. Stop at Batal for lunch. And then, by evening, you'll be reaching Kaza (11,980 ft), the main town of Spiti Valley.
Day 2 - Exploring the Valley.
Visit Langza, a small town where the grand Buddha statue stands. You can also spot the Kanamo peak from here. Head towards Komic, the highest altitude village that's accessible by motorable road. This tiny village has a population of just 84 people! Visit the highest altitude post office in the world at Hikkim and you can send a few to your loved ones as well.
Head back to Kaza for lunch, and then again start your journey towards Kibber. Explore the village and finally, stop at Key Monastery - situated at a height of 13,668 feet was founded by a disciple of the famous Atisha, in the 11th century CE. Head back to Kaza.
Day 3 - Exploring Pin Valley
Another day of driving down the mountain roads. The first stop of the day would be Kungri Monastery, a picture perfect place where serenity finds its true meaning. Later, you'll be crossing the Pin Valley National Park and stop at Mudh Village for lunch. Return back to Kaza for an overnight stay.
In case you are lucky, you might just befriend a local and get invited for dinner!
Day 4 - Dhankar Lake Hike and Experience homestay in Lhalung
Visit the Dhankar Monastery in the morning and later, hike up to Dhankar Lake (13570 feet). You'll get some amazing views from there. Later, visit the 1020-year-old Tabo Monastery, which is a UNESCO World Heritage Site and end your day at a cozy village home in Lhalung.
Day 5 - Lhalung to Losar and then Chandratal Lake Campsite
One of the most thrilling journeys, to cross Losar and Kunzum Pass before heading to the famous crescent-shaped lake. Trek up to the Lake from your campsite, and witness the unparalleled beauty of the place. Return back to the campsite and warm yourself up for the night.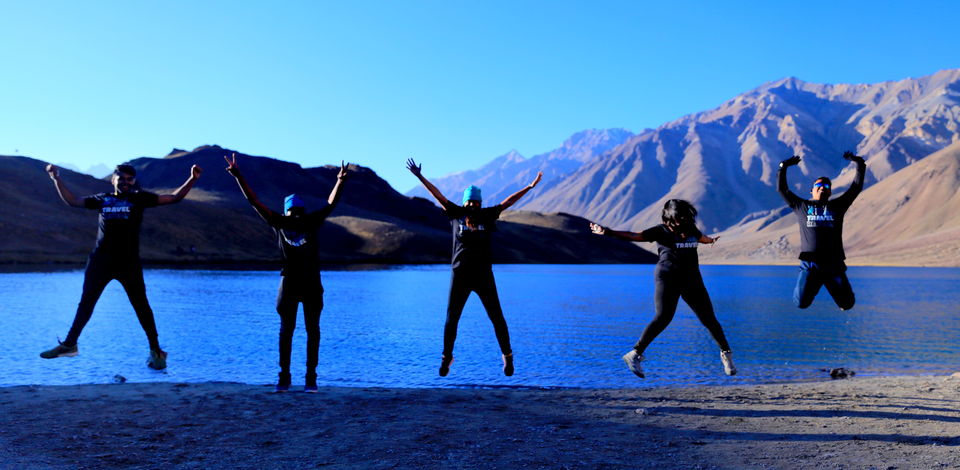 Day 6 - Head back to Manali
The awesome trip comes to an end as you'll have to start your return journey to Manali. From Chandratal, it'll take around 8 hours to reach Manali. Preferably, you can stay at a hotel that night, and enjoy your time at the cafes in Old Manali.
Set out and witness the pristine beauty of one of the most secluded valleys on Earth, and pinch yourself to believe that it's true!