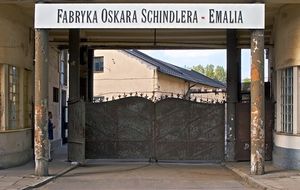 Fabryka Schindlera. Oddział Muzeum Historycznego Miasta Krakowa
Places to stay near
Fabryka Schindlera. Oddział Muzeum Historycznego Miasta Krakowa
NEW AND 5 MINUTES FROM MAIN SQUARE!
Nice room in the old town
Reviews of
Fabryka Schindlera. Oddział Muzeum Historycznego Miasta Krakowa
•
1
I went to the museum that's housed in the Schindler Factory. It has some great info and stories about what was going on in Poland, and specifically Krakow, during WWII. If you come to Krakow and Auschwitz isn't enough for you, check out this museum…lots of interesting stories…but don't expect to be very energetic when you leave.
Attractions near
Fabryka Schindlera. Oddział Muzeum Historycznego Miasta Krakowa