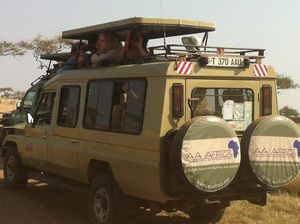 Places to stay near
Maasai Road
Boushel Place - For best times
Delightful home, near JKIA airport
Single room near JKIA Airport.
Batman Room special offer
Private Room in Beautiful Townhouse
Reviews of
Maasai Road
•
1
After the Museum visit, you will visit a Maasai Village. This will be a unique opportunity to interact and learn many facts about their culture and Tradition. You will enjoy your picnic lunch before you continue to your Lodge.
Attractions near
Maasai Road