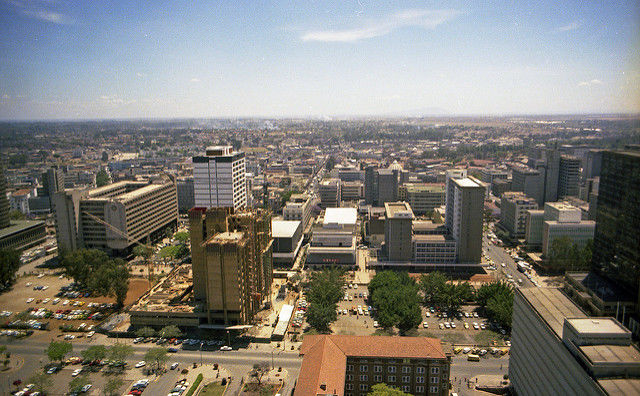 Nairobi, the capital city of Kenya, also known as the World's Wildlife Capital, no more needs an introduction. Since the time the country gained independence in 1963, Nairobi has made its presence felt on the world map, and how! From being the gateway to the unreal safari experiences across Kenya's 20+ national parks, or the city's vibrant local culture and buzzing markets, Nairobi has paved its way into every traveler's bucket list.
Geographically located very close to the Equator, at a height of about 1795 metres from sea level, Nairobi enjoys a subtropical highland climate, characterised by warm, sunny mornings and cool, pleasant evenings almost all throughout the year. The warmest months are between December to March, when the average maximum temperature hovers around 24 degrees Celsius. Nairobi also experiences two wet seasons in the year - March to May and again from October to December. Needless to say, these months are best avoided if you are planning a trip to this Safari Capital of the World.
How to get there
Nairobi's Jomo Kenyatta International Airport, named after the first President of Kenya, enjoys good connectivity with most major cities of the world. If you are flying in from India, you can either catch a direct flight from Mumbai or take a hopping flight if your port of departure is Delhi.
Pro tip - If you are looking to visit Nairobi during peak season, plan your journey at least 2-3 months in advance to get the cheapest flight tickets. If planned well, it is possible for a couple to fly to Nairobi from Mumbai, and back, via Addis Ababa (Ethiopia) in less than INR 50,000.
Visa and other documents
Kenyan immigration has now moved entirely online by introducing an e-visa that can be granted to nationals of 146 countries, including India. The procedure is as simple as creating an account on the e-visa website, applying and paying for the visa, and finally downloading and printing the document once it's ready. The single entry e-visa costs USD 51 per person and gets ready in just 2 working days! It really is as easy as it sounds.
Apart from the e-visa, there are a couple of other documents you need to procure to gain entry into Kenya. All travelers have to get a dose of the yellow fever vaccine and the oral polio vaccine at least 4 weeks before their arrival date in Kenya. It is mandatory for travellers to hold a valid certificate from a government-authorized medical facility to show that they have been vaccinated against these diseases. The yellow fever vaccine is valid for a good 10 years while the polio vaccine only holds valid for a year. So based on your past vaccinations, make sure you get a booster dose.
What to do in Nairobi
Rendezvous with African wildlife at Nairobi National Park
Before you call it a day, drop by the Nairobi Animal Orphanage located within the compounds of the national park to witness the rehabilitation process of abandoned wild animals. Be prepared for heart-melting sights of baby animals being fed and nurtured by the orphanage caregivers, and if you're lucky, they may even allow you to feed one of the animals. This truly is the best way to end a day in Nairobi.
Entry fees for the national park non-residents: USD 43 (Adults), USD 22 (Children)
Entry fees for the orphanage for non-residents: USD 22 (Adults), USD 13 (Children)
Take a stroll through Nairobi Safari Walk
- One of the most popular sit-down restaurants in Nairobi serving local fare is The Carnivore Restaurant. As you may have guessed from the name itself, this is the ultimate dining place for meat lovers and those who fancy living on the edge through their food. Roasted and charcoal-grilled Crocodile, Ostrich and Camel meats are just a few of the options available here. Perfect place to forget all inhibitions and give your taste buds a kick in this meat heaven!
Have you visited Kenya yet? Share with us your most memorable experience in the country and read more about our travel stories from Kenya on Trippy Passports.
Another great place to try local tea and coffee is the widely popular Artcaffe. This coffee shop couples up as a cocktail bar too and has a lovely ambiance.
More often than not, all those who taste Kenyan tea or coffee want to bring some back home. If you fall in love with the local beverages too and want to buy some, look out for the brand Kericho Gold for good quality Kenyan tea and Dorman's for their coffee. Trust me, delicious would be an understatement and you will be left craving for more!
Nairobi, just like most other metropolitan cities of the world, offer accommodation for all kinds of travelers. Starting from self-serviced apartments to lavish five-star rated hotels, pick something to suit your budget. However, choice of accommodation and location also depends on what you are looking to do in Nairobi and the duration of your stay. Generally speaking, Westlands and Kilimani are good places to find a hotel in. These locations provide great connectivity with the rest of the city and you are also well-positioned to head out of the city easily. Check out The Heron Portico for mid-range accommodation or the DusitD2 Nairobi for a more luxurious stay.
What to eat in Nairobi
Kenyan food is no less of an adventure than the wildlife safaris the country is known for! If you are one of those who love to eat like a local, here are a few pointers for you.
- Kenyans love their meats! The most common way to eat meats here is by roasting it. Roasted meat is commonly referred to as Nyama Choma in the local language.
- The most common accompaniment to any Kenyan meal is the Ugali, which is a thick porridge made out of maize.
Ever thought it was possible to be in a city AND be able to visit an open national park at the same time? Probably not. But wait until you get to Nairobi! It's not called the Safari Capital of the World for no good reason, right? Just about 7 km from the city center lies the massive Nairobi National Park, home to hundreds of exotic species of birds and animals. Lions, Giraffes, Cheetahs, Hyenas - name it and you can spot it here, and all that without even having to step out of the city! Getting up close and personal with wild animals here is a completely exhilarating experience! This national park may not be as big as the more famous ones in Africa, but it definitely allows you to fully experience a game drive in a natural, open setting in case you are not able to make it to any other park in the region. And even if a bigger safari is on the cards, the Nairobi National Park is a great place to start and soak in the African wilderness. Spend a day at the park and enjoy a typical African game drive, or stay overnight at one of the guest houses for a more holistic experience.
The Nairobi Safari Walk is a recreational facility created just off the heart of the city, quite close to the Nairobi National Park. A walk through the enclosed safari park gives you a glimpse of the Kenyan wildlife, and is highly enjoyable for kids and adults alike! The safari walk is planned out in a manner that you can get an uninterrupted view of the animals on your way through the park's wooden walkway. Every turn here has a surprise in store for you! If on your left you find a massive hippopotamus taking a dip in the water, the other side probably has a sly Cheetah taking a leisurely walk in its enclosure. The safari walk is fascinating, to say the least, and even though each animal has its own separate (and massive) enclosure, it is heartening to see that their natural habitats have been kept intact.
Entry fees for non-residents: USD 25 (Adults), USD 13 (Children)
Experience the hustle-bustle of the Maasai Markets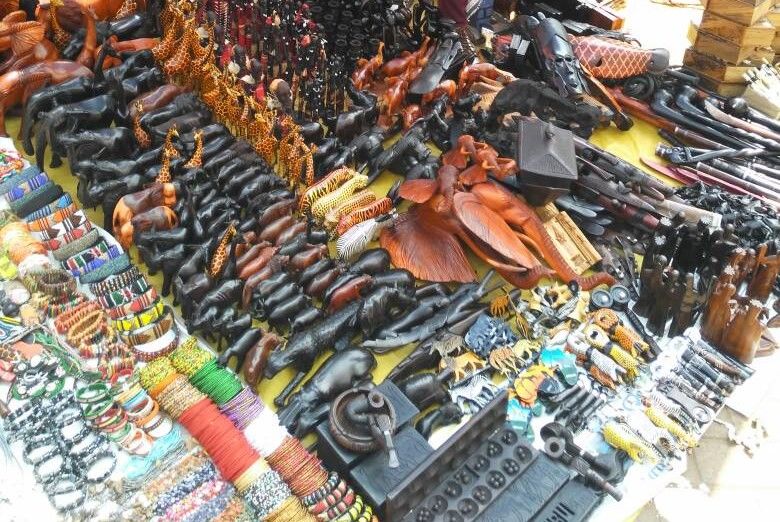 If you've had enough of wildlife by now and are craving to experience the city life, here's something fun for you! Maasai Markets are open-air local markets typically set up at different locations in Nairobi on each day of the week. They are teeming with African handicraft items, clothes, local jewellery, wooden artifacts, and a whole lot more. A trip to Nairobi cannot be complete without paying a visit to one of these markets and experiencing the local shopping scene first hand. Maasai markets are a wonderful place to discover local art and artisans who come all the way from smaller towns to sell their labour of love. If you are looking to pick up souvenirs to bring back home, this is your go-to place. But here's a word of caution - Arm yourself with your bargaining prowess to make sure you get an accurate price that's fair for both parties. The idea here is to keep an open mind and completely immerse yourself in the local culture.
Entry fees - Free
Drink up Kenyan tea and coffee
It is not unknown that Kenya produces some of the best tea and coffee in the world. And what better way to savor Kenyan beverages than to be in Nairobi and check out some of its most famous cafes. One of the first coffee shops in the city, Nairobi Java House is home to one of the best hand-roasted local coffees. With more than 20 outlets spread all over the city, you are most likely to spot one wherever in the city you go. Hop over and order a cuppa, with a fresh sandwich by the side.