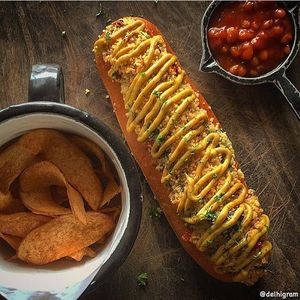 Places to stay near
Smokeys BBQ & Grill
Superior Double AC With Breakfast
★☞ The historical Center of Delhi !
Bnb room 4 near metro and airport
Quiet comfort in green surroundings
Safe & Cosy B&B near City Centre
Reviews of
Smokeys BBQ & Grill
•
1
8. Smokey's BBQ and Grill A friendly, casual diner, by people who love food, for people who love food and especially barbecue which is fresh of the grill! Smokey's is also known for hosting comedy, DJ and live music nights every week.
Attractions near
Smokeys BBQ & Grill