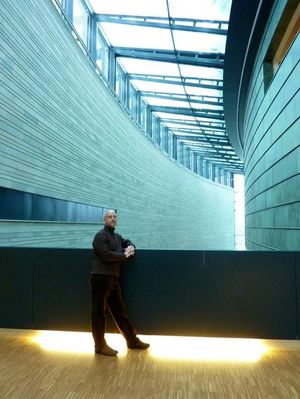 Traveller Types
Couples, Friends, Solo
Rank
9 out of 243 attractions in Tallinn
Places to stay near
Kumu Art Museum
Private Room near Old Town
Modern, well-located apartment.
Beautiful apartment in the Old Town
Amazing view from the heart of TLN
Reviews of
Kumu Art Museum
•
1
We also toured the Kumu Art Museum. It was very modern structure and had some interesting exhibits of Estonian art from the 18th century on. On our walk back to the hotel we went through a neighborhood and found the houses to be quite charming and very colorful. Not what we were expecting in an ex-soviet country.
Attractions near
Kumu Art Museum