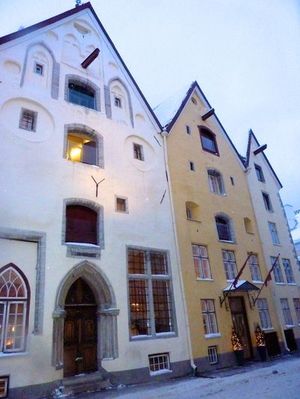 Places to stay near
Three Sisters Hotel
Private Room near Old Town
Modern, well-located apartment.
Beautiful apartment in the Old Town
Amazing view from the heart of TLN
Reviews of
Three Sisters Hotel
•
1
I loved the romantic boutique hotel we stayed in, the Three Sisters, built into three famous medieval houses which, were originally built in 1362. The room was very modern yet had the backdrop of the medieval times. Our bed had a billowy canape and in the room was a huge claw-foot tub. Two days before we arrived they received a foot of snow. We did not get to see the quaint cobblestones, but the snow made the town magical.
Attractions near
Three Sisters Hotel