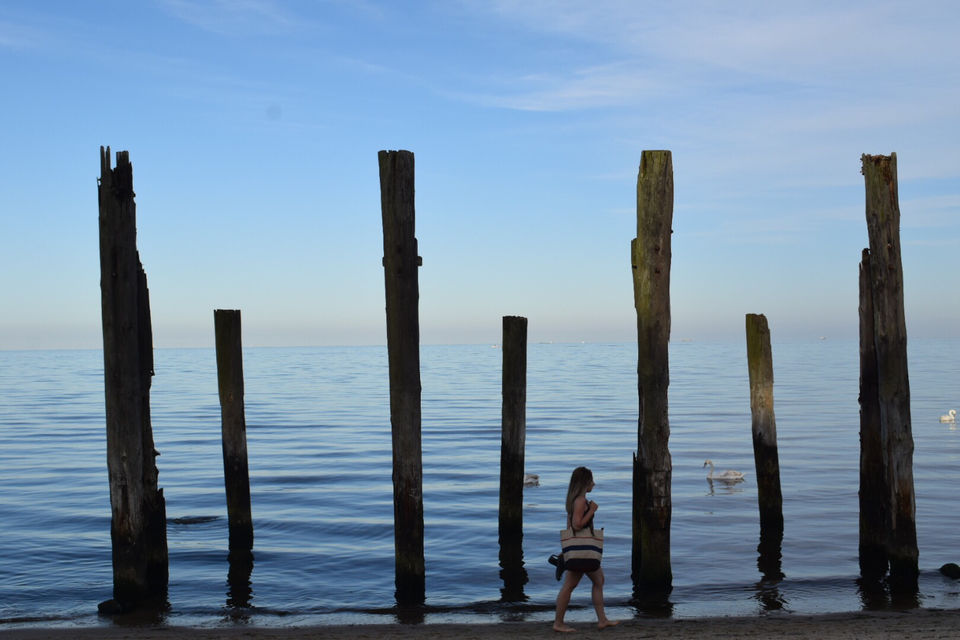 I just started from Poznan travelled through BlaBlaCar and reached Gdansk by afternoon. As I have seen Gdansk ample of times, I just directly went to Gdynia and took a hostel there. Travelling from Gdansk to Gdynia is very simple , just take a train from Gdansk Głowny to Gdynia. The train connections are simple and also taking tickets from machine is easy. There is frequent connections by train and also through bus. From walkable distance you could reach the sea hostel, that's the pocket friendly, good looking and located at the centre. From Gdynia you could easily reach sopot through train. The Sopot is really worth visiting. It's famous for its light house tower, sandy beach, pier and the fairy tale crooked house. A scenic sea view could be experienced from the light house tower which needs to be climbed. It has plenty of shops, restaurants and swans everywhere. It's a happening place. I just took a bus to reach the cliff beach called Orlowo. It has to be walked a little while inside and gives an awe inspiring treat for eyes. The pier is just amazing to watch with birds flying and swimming everywhere.One of the best things in life to wait and watch for sunset. As it was very much of summer time the sunset took a longer time than expected. There aren't much shops but couple to have quick bites and quench your thirst.
The sunset here has a gorgeous and tremendous view with the cliff view. It's worth visiting. The sky turns pink and then blue. It demands to be felt than reading about. As I just had half a day of time I couldn't see many but could see the gems I wished to. This trio trip is simple to navigate and get around. TwThTwo nights and three days will be sufficient to have the glimpse of the tri cities. These are worth visiting. If you have pretty much time you could visit Hel, it's Heaven. The average cost will be around 25-30 euros(100 zloty) inclusive of stay, food and transport. The stay could be could be found less expensive in Gdansk than in Gdynia and Sopot. This price can be still cheaper, it's a price for solo back parr's hopping in hostels and it's
approximate. If you are travelling to Poland you could visit this place for sure to have a beachy experience.