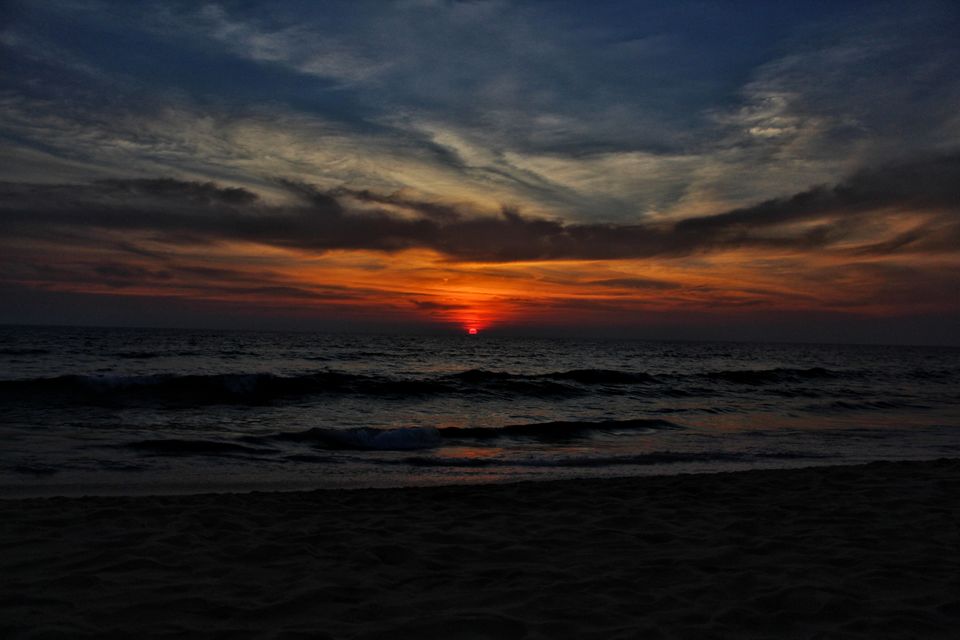 This short trip to Alleppey and Varkala is special as it was my first ever solo trip and I was going to experience stay in bunk beds for the first time. Though I am not a solo travel kinda person, but had to tick this off from the bucket; as they say "The man who goes alone can start today; but he who travels with another must wait till that other is ready."
I took a Royal Enfield in Kochi and started in the wee hours of the morning to Alleppey. Kochi to Alleppey is only 60 kms. via NH 66, but the ride is far more beautiful if you ditch NH and ride on the single lane state highway. A parallel state highway runs from Kochi to Alleppey along the coast through the villages offering beautiful vistas and a glance of the local living.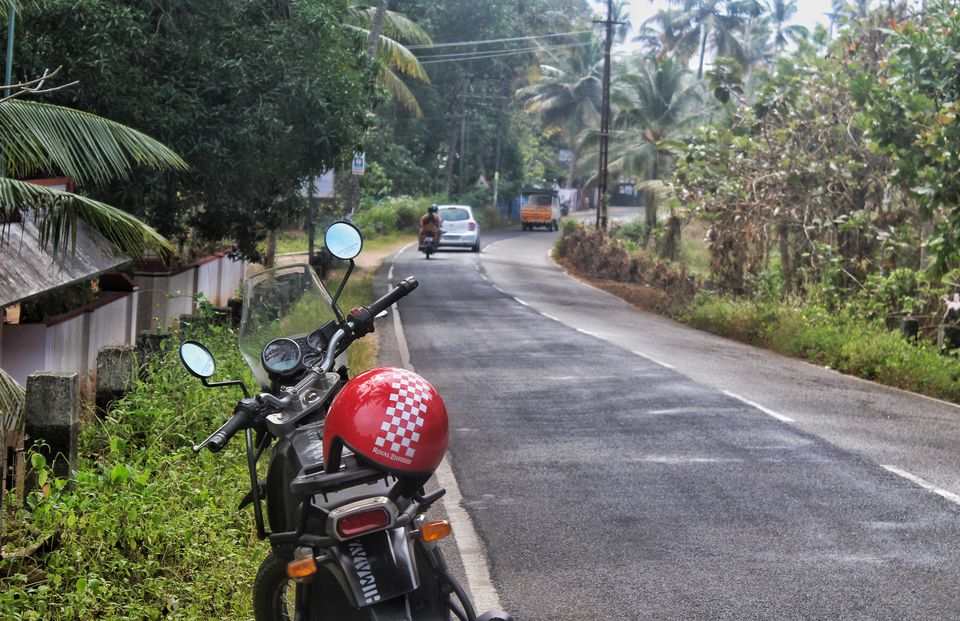 I had to stop at every turn to check G-map to see if I am on the right track. Soon, I crossed a bridge over the backwaters and came across some Chinese fishing nets.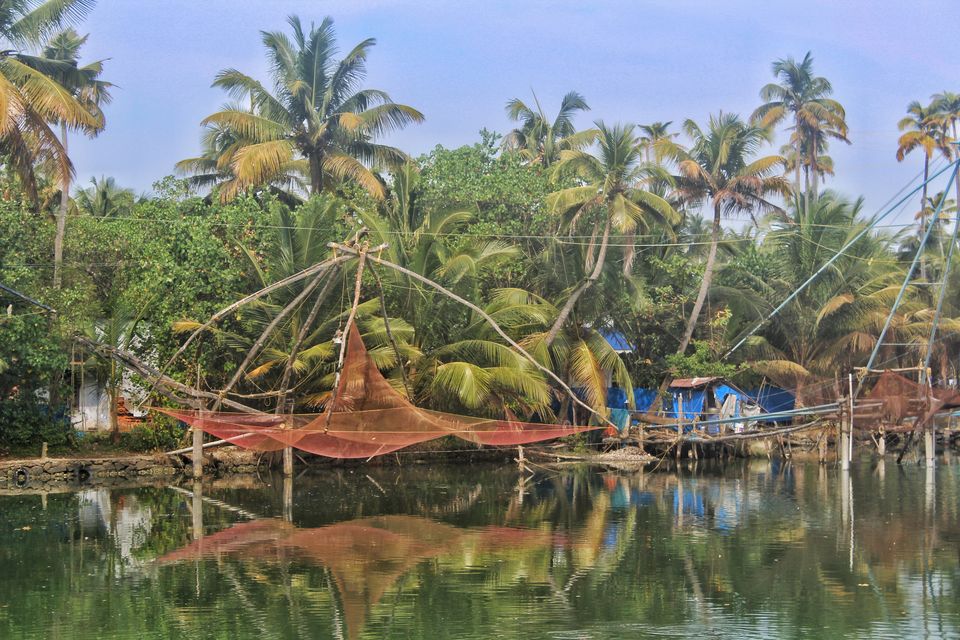 I hardly went 200-300 meters ahead and again I had to stop the bike to view yet another beautiful scenery of the rustic fishing village.
Another beautiful experience was the bridges over the backwaters running along the coastline from Kochi. At some places these backwaters open out to the Arabian Sea creating a sight to behold.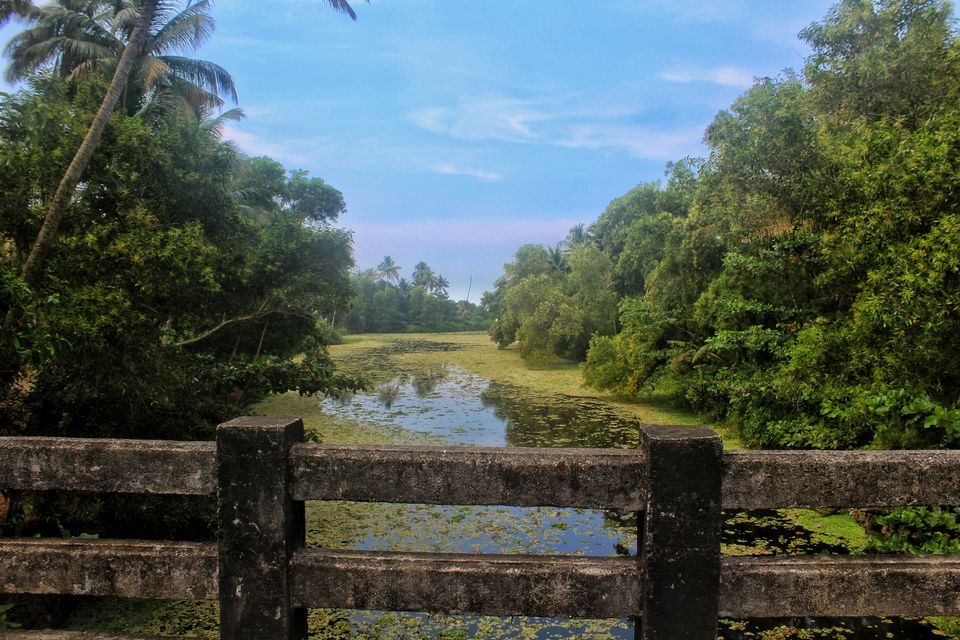 I reached Alleppey and checked into this hostel named Artpackers.life. The vibes of this place is far more beautiful than expected. It is a lovely setup in Alleppey for backpackers, absolutely delightful and vibrant.
After throwing my backpack in the bunker, I headed straight to the jetty from where backwater tours start. There are several options for boating including shared boat, boat as public transport, private boat, large boats, smaller ones, rowing boats and so on. I could not find a shared boat, so I hired one small boat as it can go into the smaller water canals.

Alleppey's backwaters are in a way a small city on the water. People are literally staying in the homes constructed at the banks of backwaters accessible only by boat and government ferries.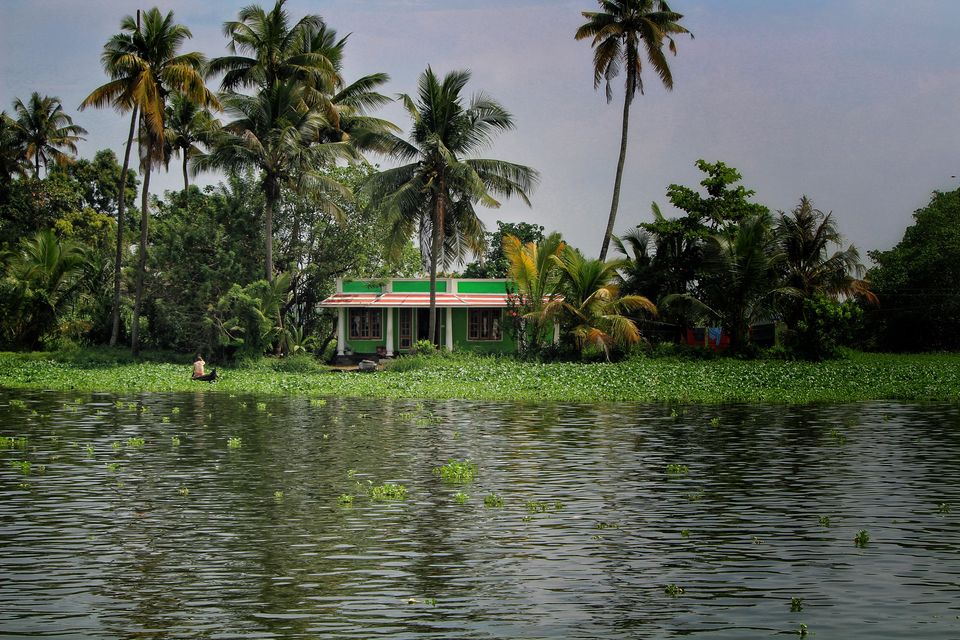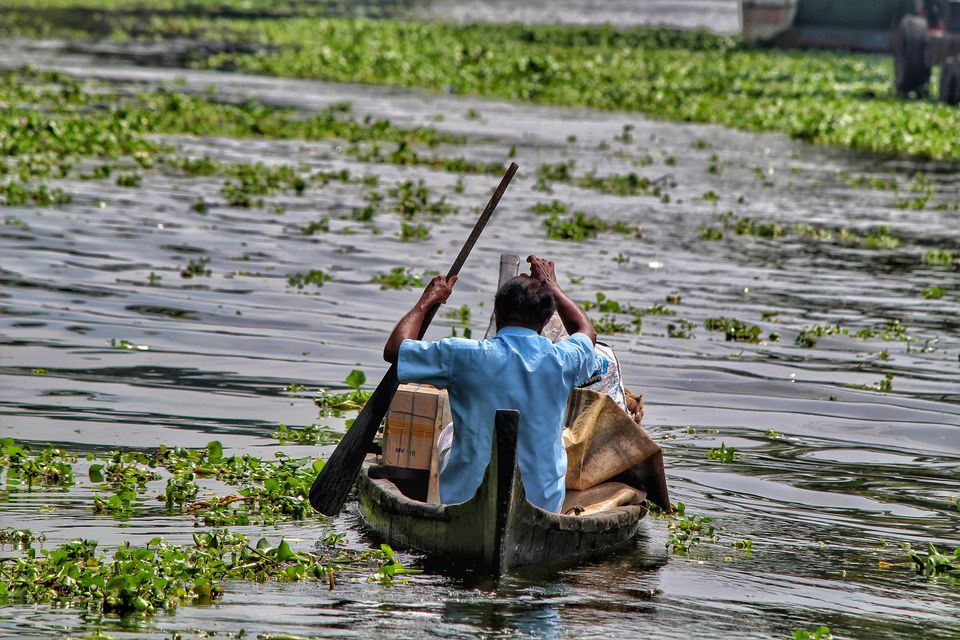 The right word for these homes is 'cute'. It seemed as if living on the water took away the boundaries created by land and customs.
After spending 3 hours touring the canals, I had Puttu (an authentic Kerala dish) for lunch and reached hostel and took rest for a while.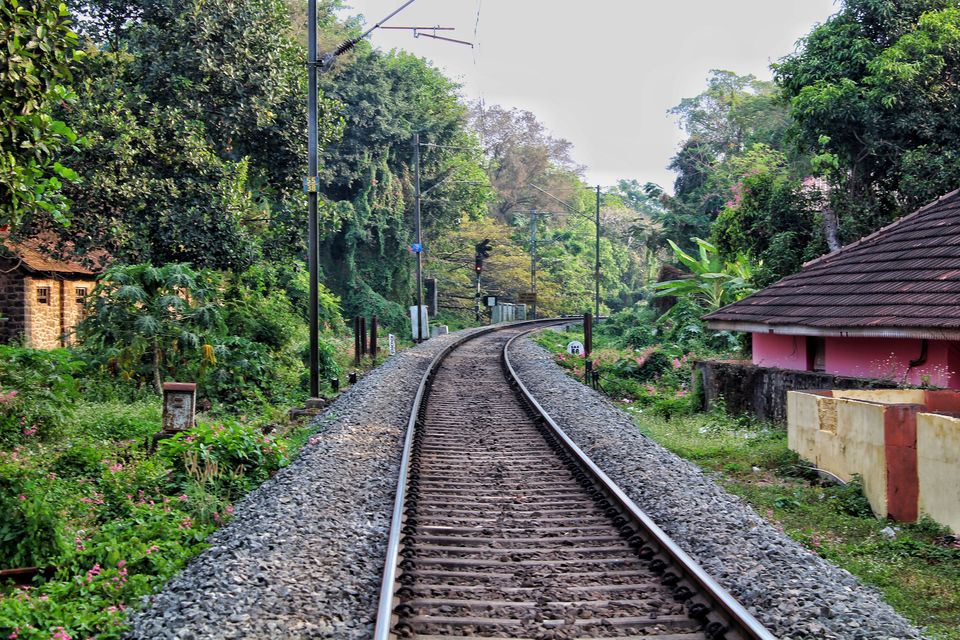 In the evening, I took a stroll in the small town of Allapphuza and reached Allpphuza beach. The beach is a happening place in the town with many street vendors, locals and tourists roaming around. It was amazing to see so many colourful kites flying in the sky against the orange hue of the setting sun.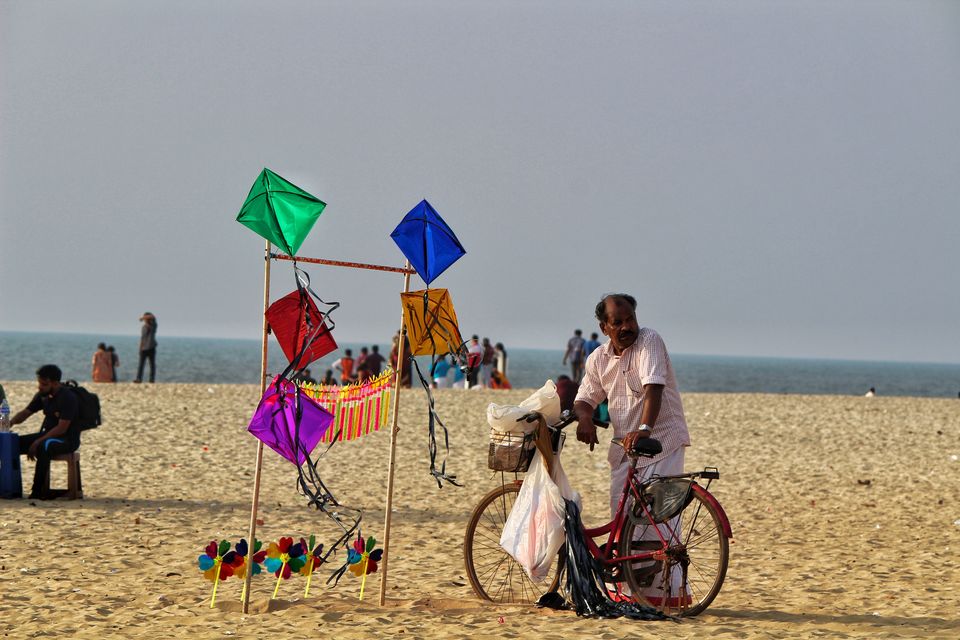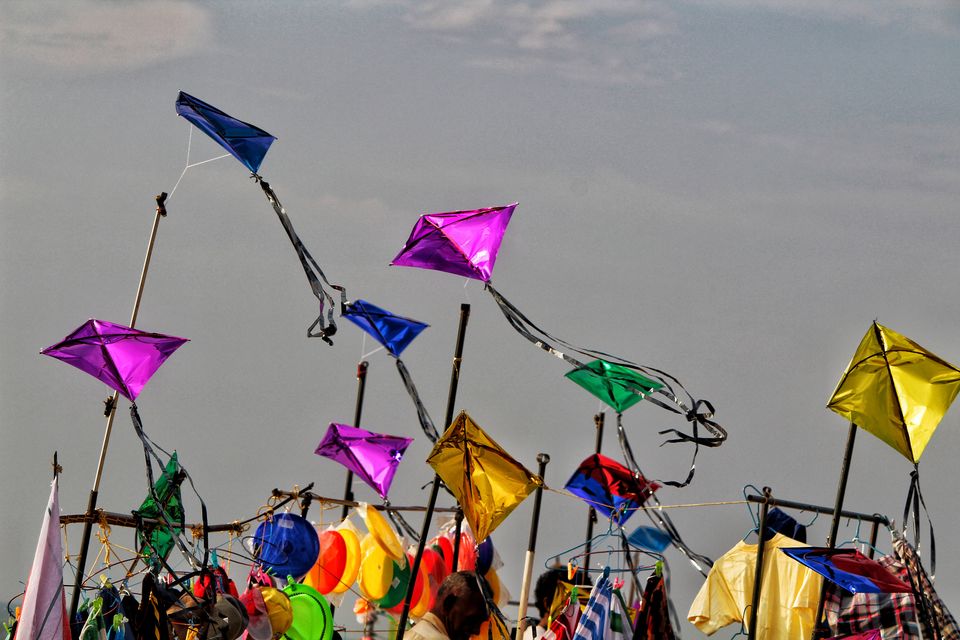 Allapphuza beach has a 150 year old pier extending into the sea. I had seen many sun set pictures of Allapphuza beach through this pier and it was time to witness this beauty in real.
I sat there till the sun went down, the sky turned golden and those pictures turned to reality.
At night, Artpackers.life was illuminating. Had a good chit-chat session with other travellers staying in the Hostel and finally hopped into my bunker.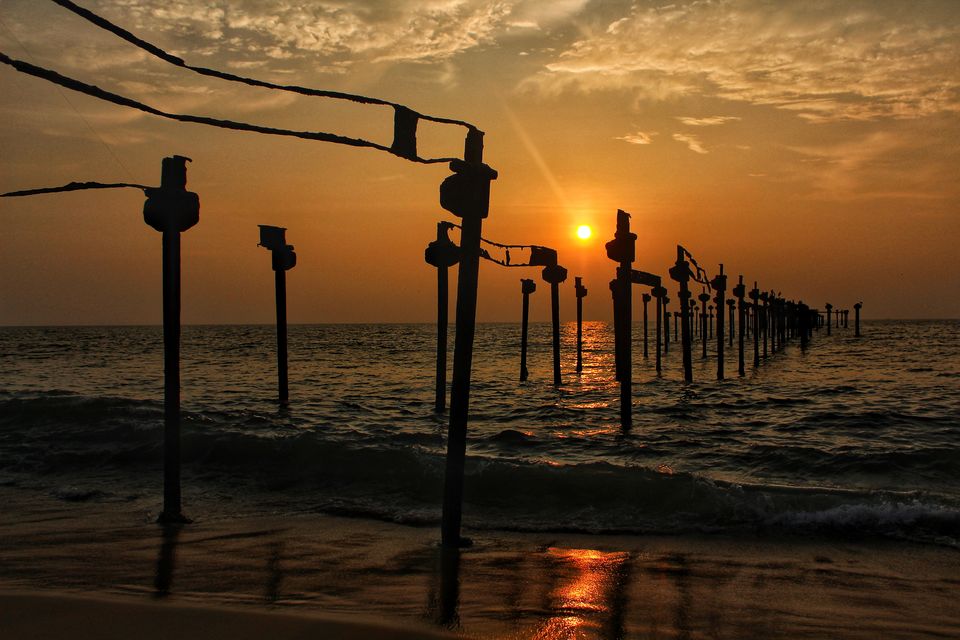 Next day, after a quick breakfast I was ready for Varkala which was around 105 kms. from Alleppey. Upto Kollam it is a straight shiny highway with many pitstops where I stopped to have 'Paal Sarbath', a delicious glass of authentic spiced buttermilk and cane juice.
Once you are at Kollam beach, you have two options of either continuing on the same highway or turn left to a beautiful road which is literally running alongside Arabian Sea.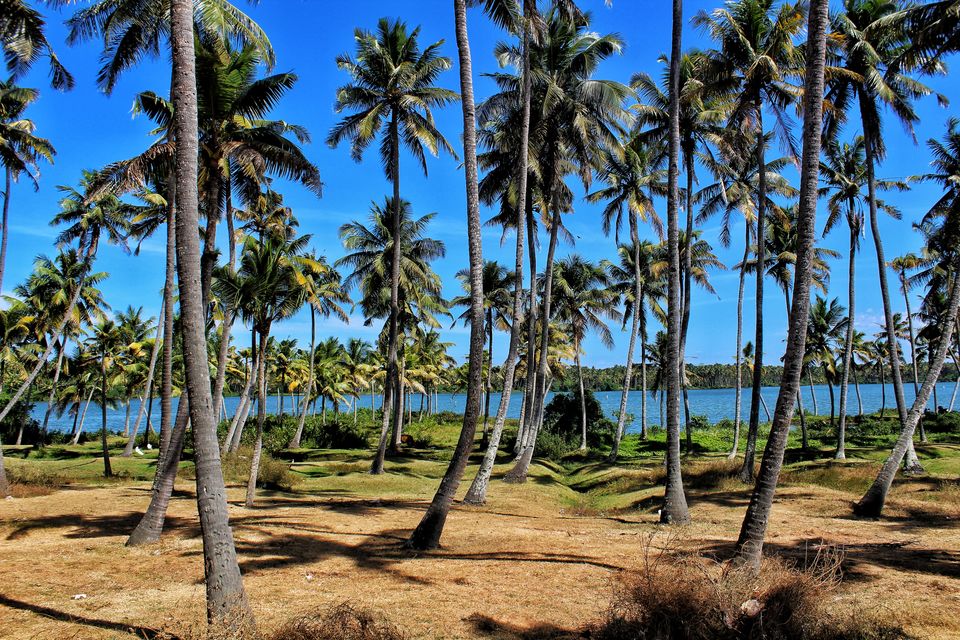 I preferred the latter option and found myself at one of the most picturesque and serene places I have ever been to. Words fall short to describe the beauty of the tall coconut trees lining the tiny road from both sides and adding to this beauty are the pristine backwaters as the backdrop.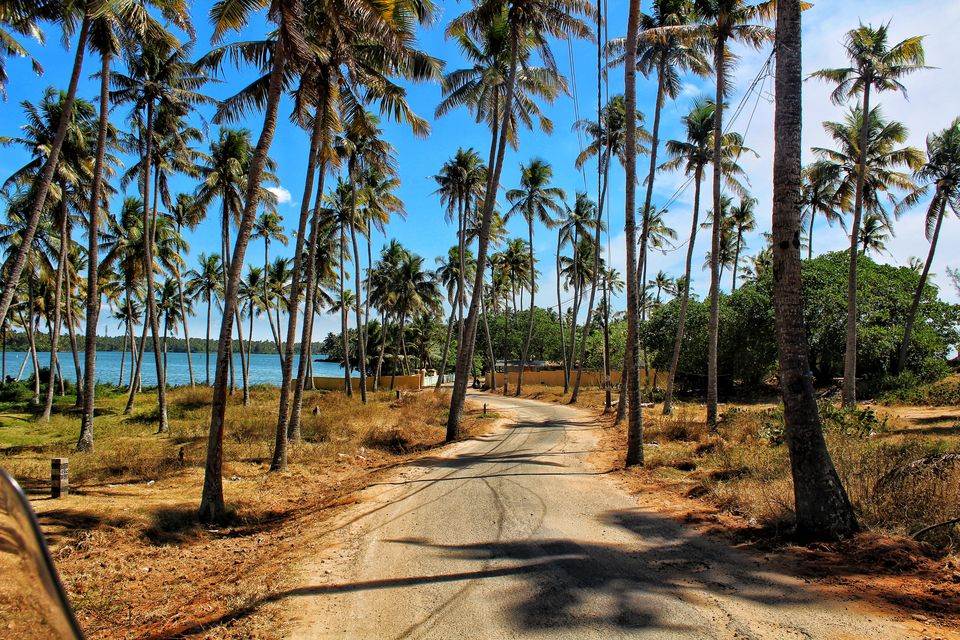 I reached Varkala and checked into a hostel named "The Lost".
Varkala is a little hippie haven for the young and the old. Let's talk about Goa – the chilled laid back vibes of South Goa and Arambol-with its hippie vibes; now blend these two and we have Varkala! Rarely do we find a cliff next to the beach, but Varkala has it. In addition, there are cool cafes, restaurants, local shops, yoga/massage centres, tattoo parlours and places to stay which are overlooking the cliff.
I took a stroll on the cliff and tried few restaurants before taking the stair way to the Varkala beach to witness the most amazing sunset ever.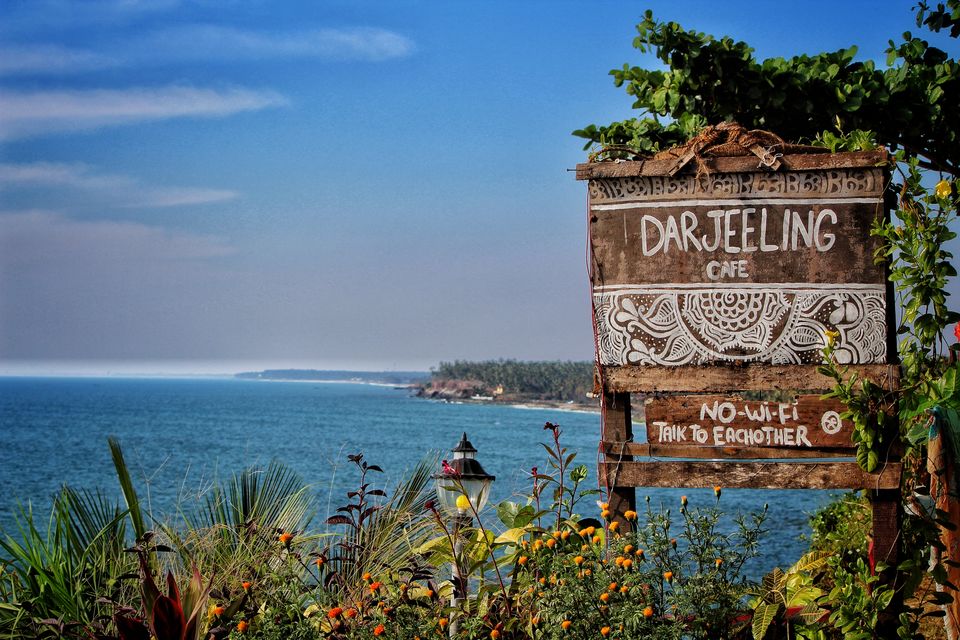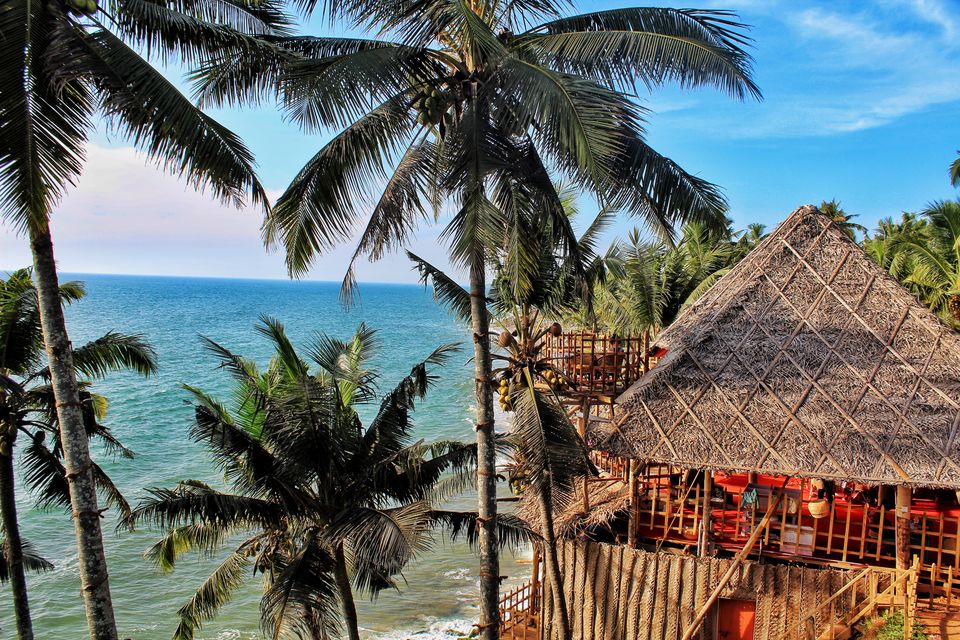 Varkala beach is beautiful, filled with foreigners and locals too.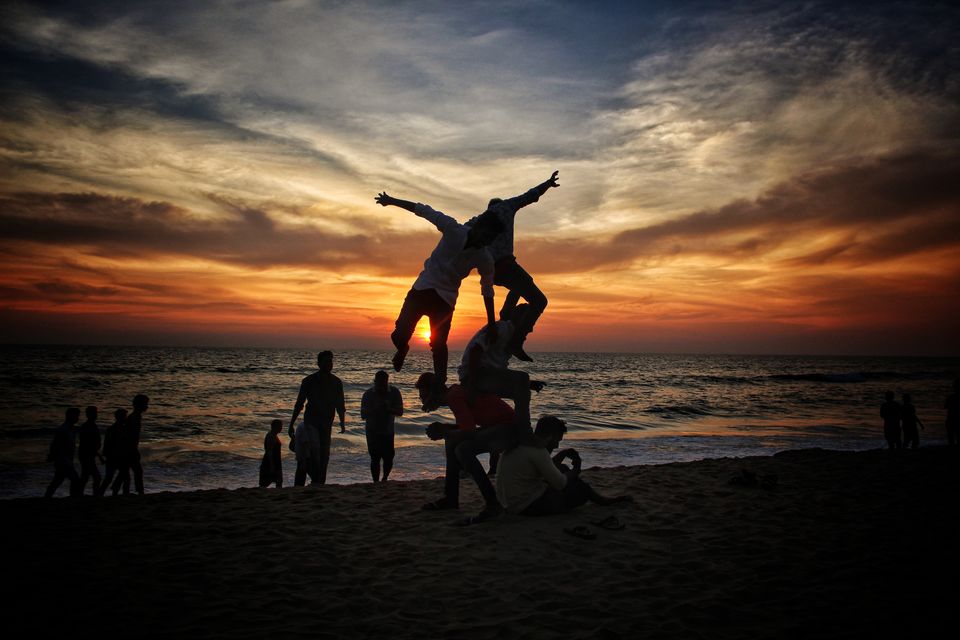 People around are playing, laughing, swimming, practising yoga or some just enjoying the tunes of Bob Marley.

The sun was setting, Arabian Sea was gulping the sun and it seemed as though somebody was dropping a burning red iron ball into the water.

I came back to the hostel and this charming place was lit and shining. We played dart game.
I revisited the cliff at night as I could not get it out of my mind. I sat in one of the cool cafes looking at the faraway lights of the fishing boats shining in the Sea.
Next morning, before riding back to Kochi, I went on to explore Kappil beach. Kappil beach is a very quiet place with only handful of people actually. It is a small beach with backwaters at one side and the endless sea on the other.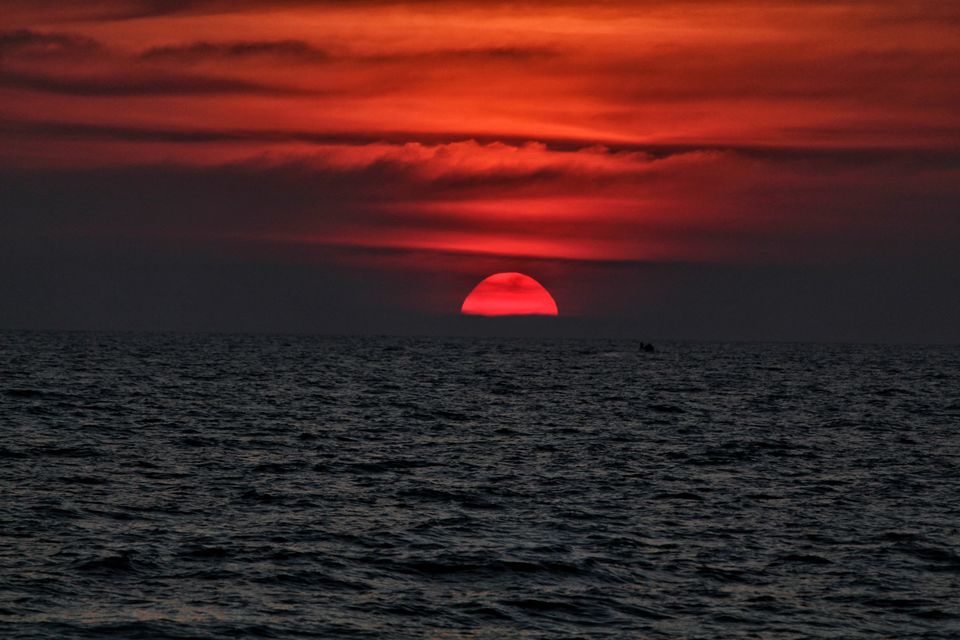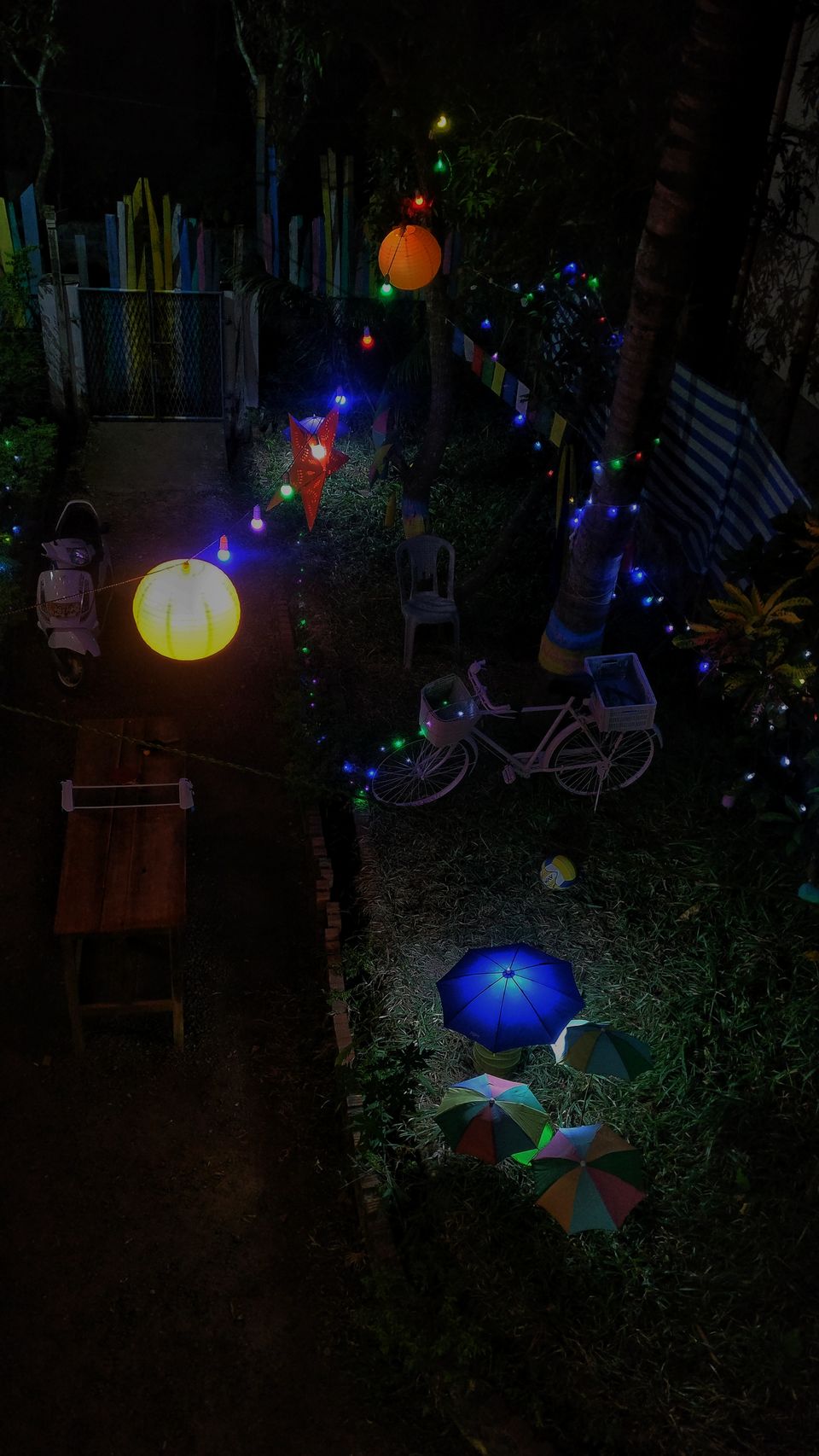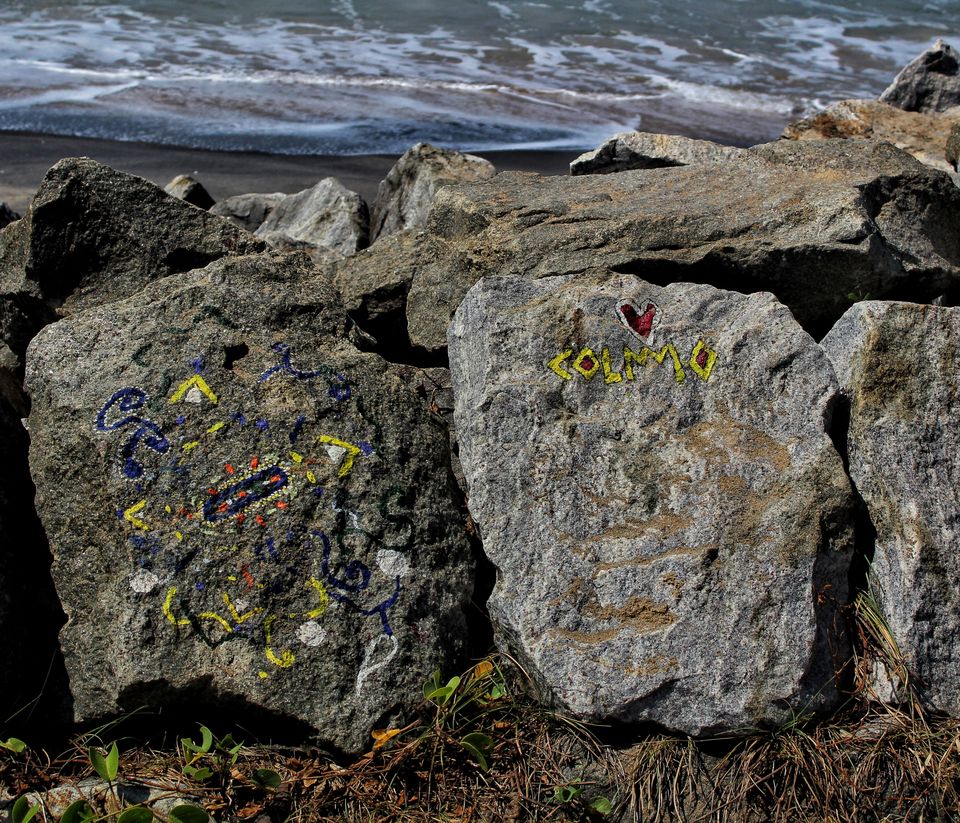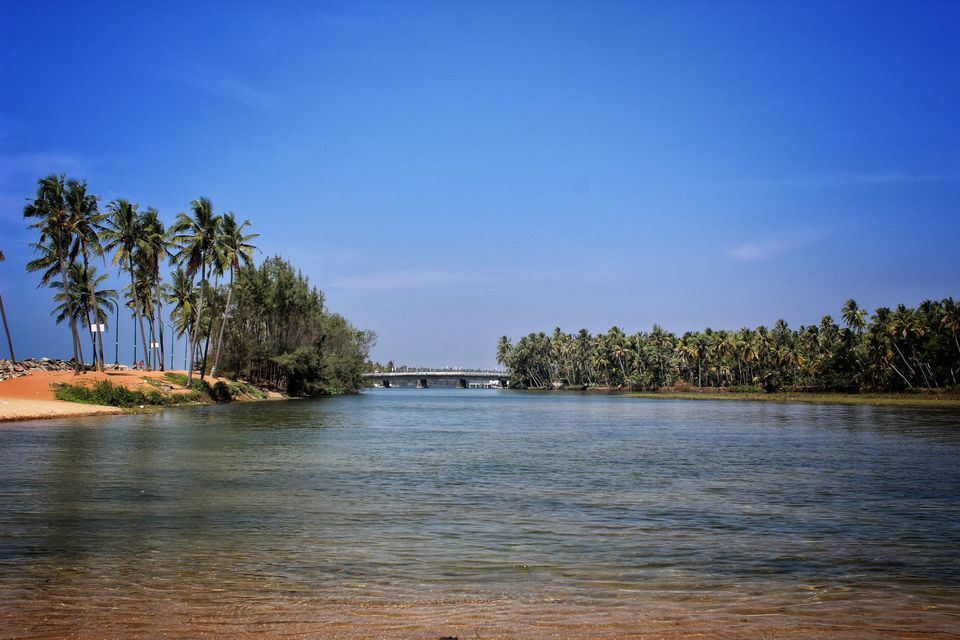 After spending some time there, it was time for me to ride back to Kochi to catch my flight back to Chennai but I did not feel sad at the thought of going back, as in just two days I had experienced so much and the scenery of Varkala and Alleppey kept coming back to my memory. Yes, I would definitely want to go back to this haven on a long vacation with the people I love.