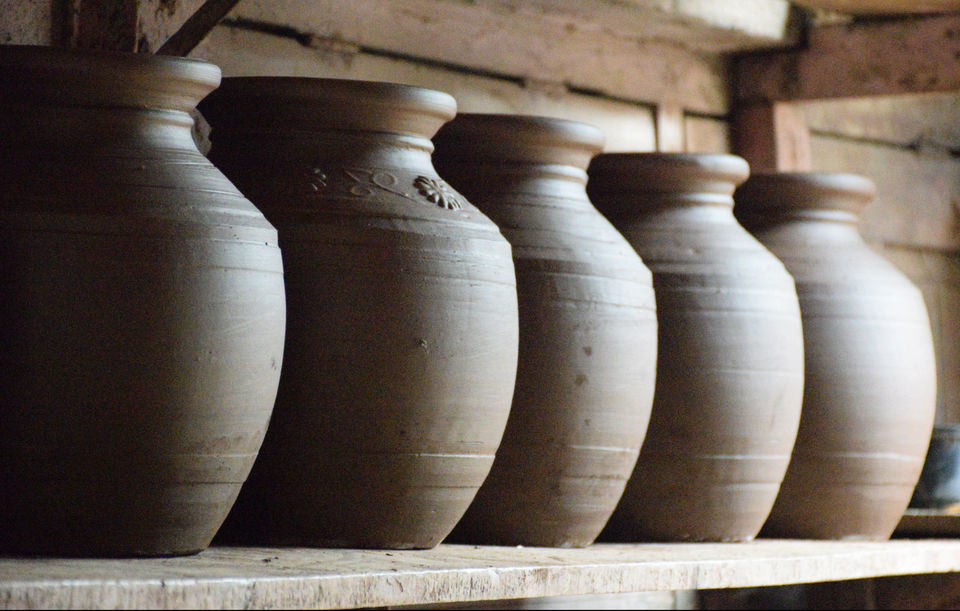 Since a long time it was in my bucket list but unfortunately I couldn't made it in last 4-5 years. Finally I got a chance to explore this area. Kasba peth is not like any other old place of any city. It's like "Chakravhiv" kind of to enter. And you call the Kasba peth as capital of Pune's attitude. For outsiders, here the shopkeeper's and local residents are little rude but actually they are just proud of being Punerkar. Once you enter in this area you find typical puneri people and so many interesting things will attract you. Right a way from old wada's, potter's colony, temple, narrow lanes, Puneri pati to graffiti arts.
Kasba Peth or Kasba is the oldest residential part, "Peth " (locality), in Pune, Maharashtra. It is adjacent to the historic Shaniwar wada. Kasba peth is the first to be established during 5th century and it is the oldest area in Pune.
To guide me this peth area @alibagwan_photography came into rescue. We both were little late as per our plan. I landed first at shaniwar wada and Ali said he is on the way & will take another 20 minutes to reach the place. So to pass the time I decided to hang out around shaniwar wada. The term "Wada", meaning residential home and Shaniwar literally meaning Saturday. The basic info you will get on Wikipedia so I'm not writing more about this.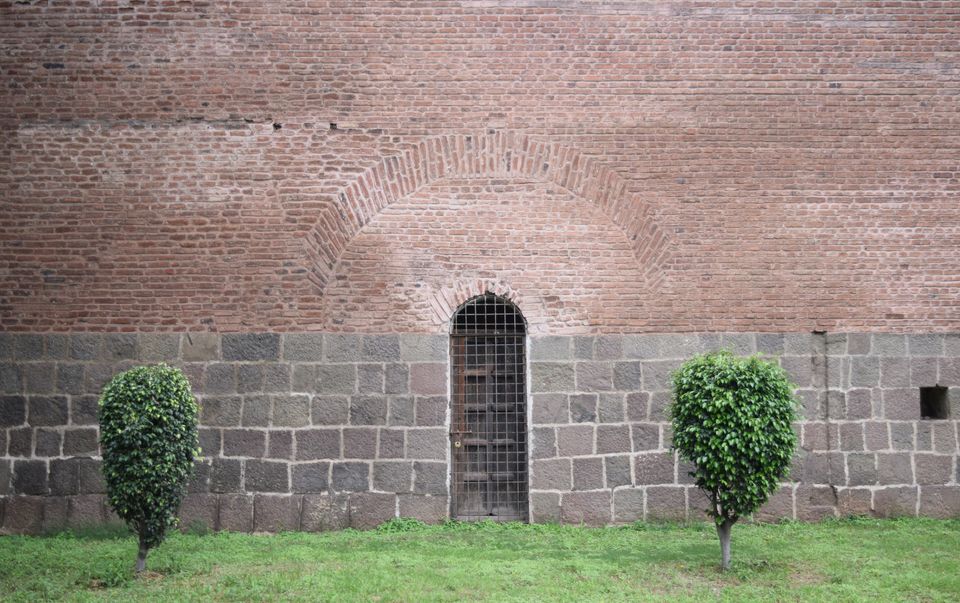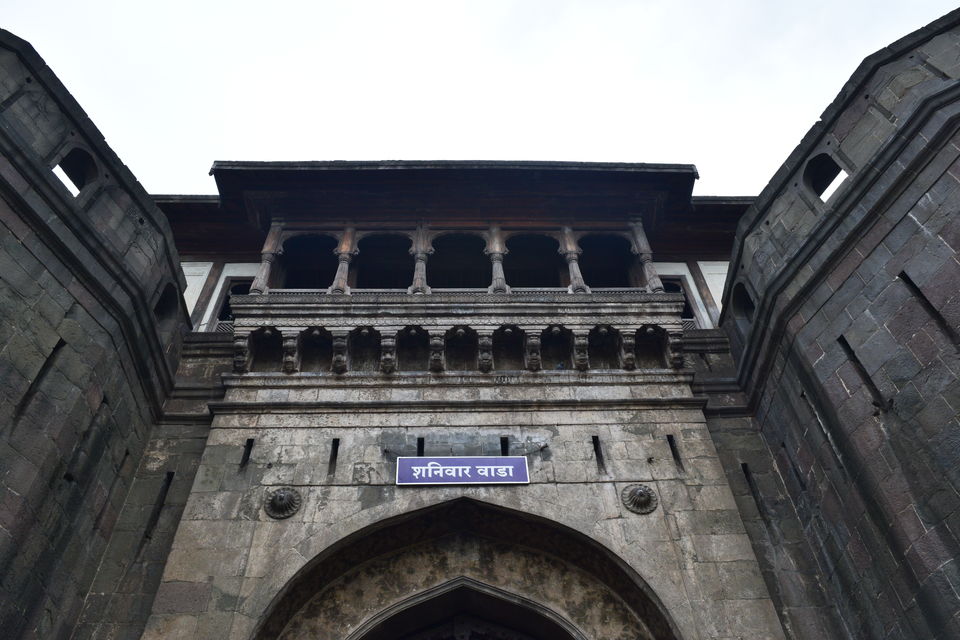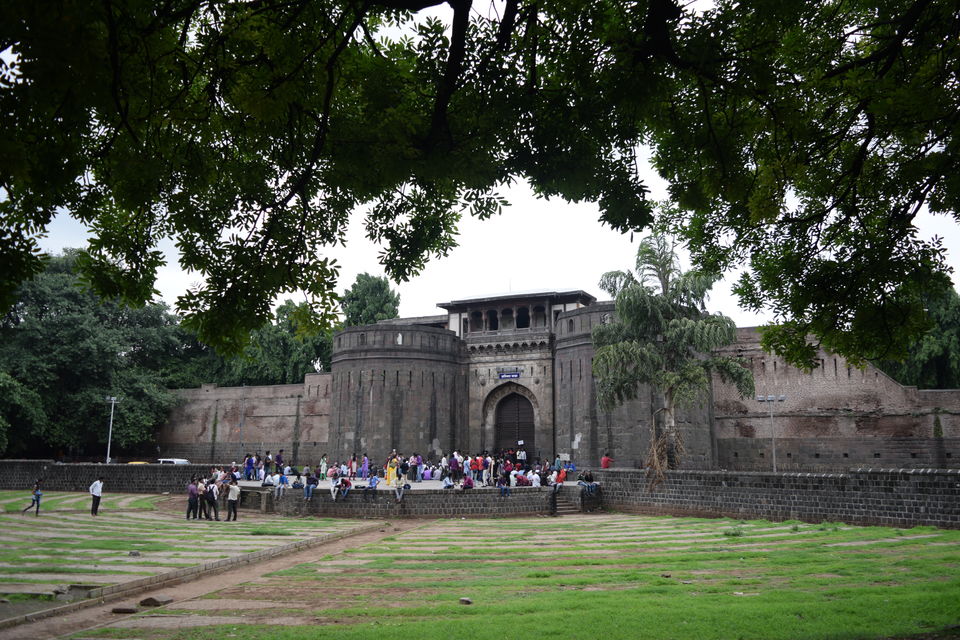 Ali arrived within 15 minutes as he said. After some chit chat we were about to leave for Kasba peth. On the way @darshan_gandhi_ joined us for walk. We all headed towards Sardar Shitole wada. This is the wada of Raj Rajendra Shitole family of Gwalior. The main attraction of this wada is its main gate and there is one well crafted wooden pillar temple inside which is example of rich fine art.
Then Ali took us to Otari Galli ( Skilled Metal Craftmen ) known for crafting utensil out of brass and copper. Here locals don't give a damn if you start clicking pictures of them. The lane was too small which reminds me one of my Dharavi Phtoto walk. This lane is little noisy and here you can hear the laud sounds of hammering only.
Then we headed towards the palawe chowck where you can find the Street art/ Graffiti of Mangolian king. Some people also call it as tribal of Africa. You can find the more information about his work and Pune Street Art on @inbrushnme (Harshvardhan Kadam). Next blog we will cover about this Pune Street art work. And will try to find out these awesome arts to showcase to you.
While we were on the way to our next stop Kumbhar wada, we found one Ganesh Idol workshop. Artist were busy in their work as ganesh chatuthi is just 40 days a way. 60% of the work has been completed and coloring and finishing was only left.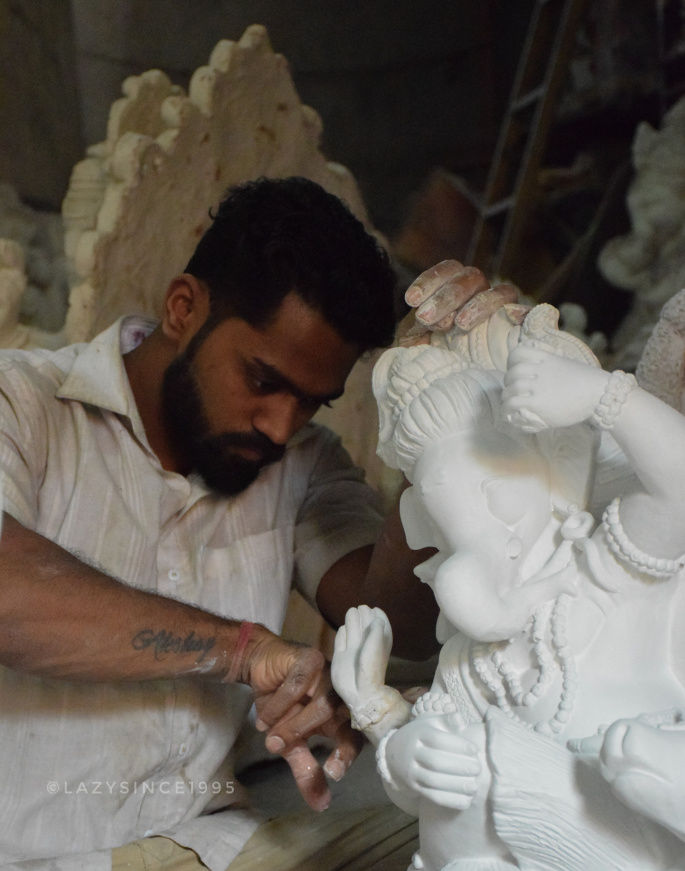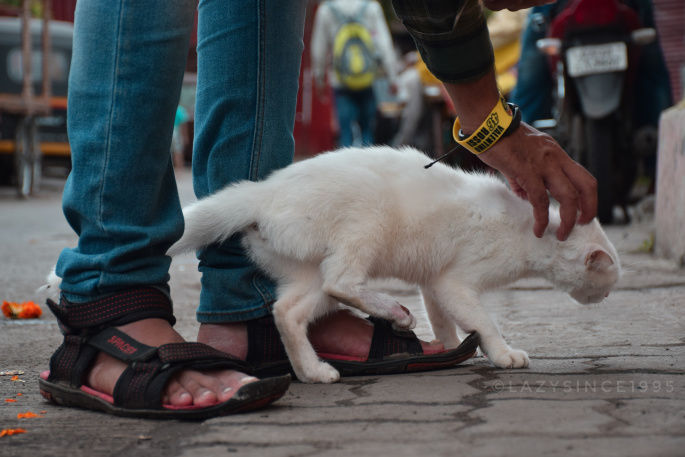 The part of the Peth near the Mutha river is known as Kumbhar Wada (locality of the earthen pot makers). Kumbhar wada is an only place in pune where local pot makes fighting with modern art. Kumbhar wada is still maintaining its old charm. You will find lots of local stores who sell handmade pots, diyas and variety of clay items. Mostly they have shop outside home and at their home itself they make the all clay items.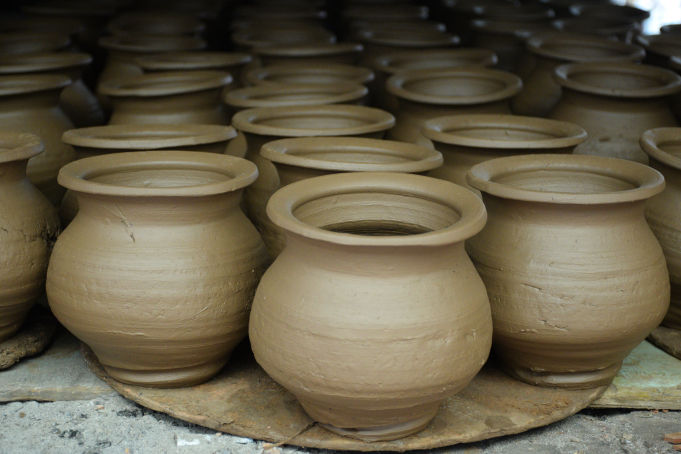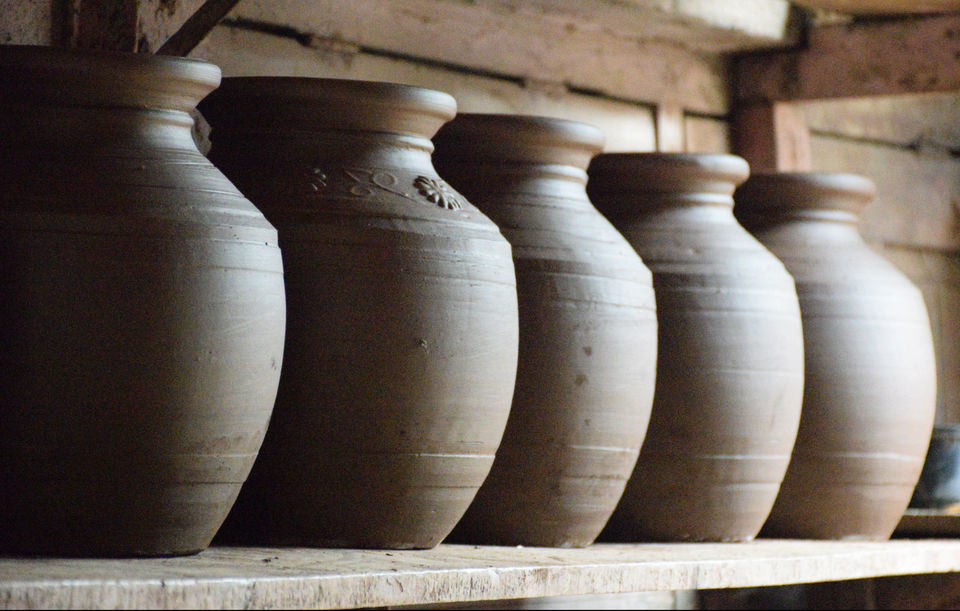 While wandering through narrow lanes some miniature clay figurines attracted me. A lady inside her home was busy in painting the Hartalika devi idols. All idols were kept in alignment for drying naturally.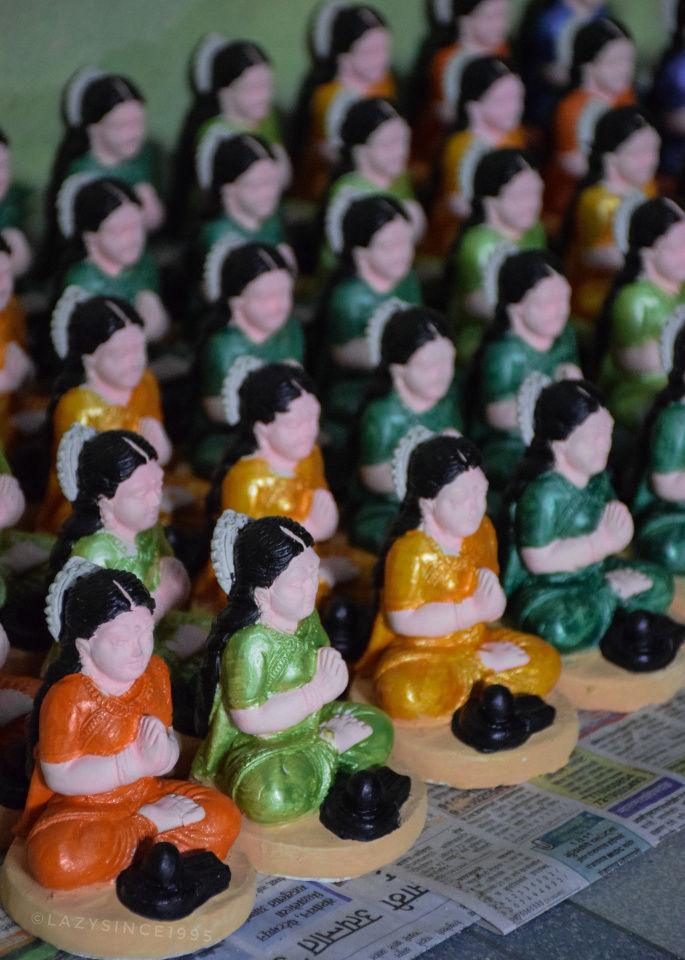 It took around two and half an hour to explore the whole area. It will make you fall in love with the culture and tradition they are still carrying in this modern world. Everything surround you is far different than our city culture but still makes its impression.
Bye....
Frequent Searches Leading To This Page:-
weekend holidays from pune, weekend cost from pune, weekend trip from pune, weekend getaways from pune, weekend tour from pune