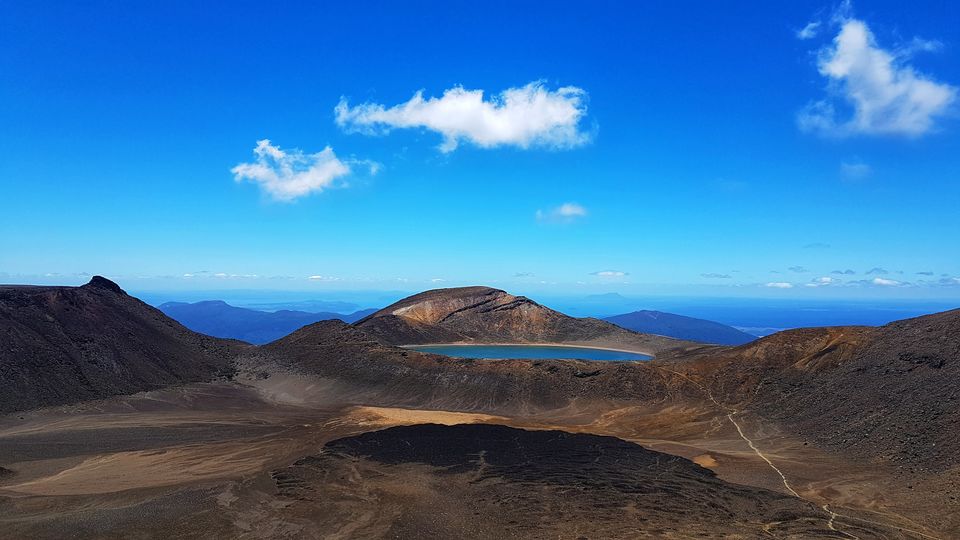 Our New Zealand trip was one the best driving trips amongst a dozen of long driving trips we have done around the world.
We spent 15 days driving through the south and north island of New Zealand in the summers of 2016! Out of our 15 days trip, we decided to pack in a day hiking Tongariro Alpine Pass, even though we were tight on our schedule due to that fact that there is so much to explore in this tiny country!
It turned out to be one of the best decisions of our trip! Tongariro national park is a dual world heritage site for both its natural and cultural significance. Its a 20 km hike (one way) which passes through various volcanic landscapes with some still active volcanoes along with various small and large blue lake craters.
The scenery all way along is unbelievably dramatic and will keep you busy and enchanted throughout.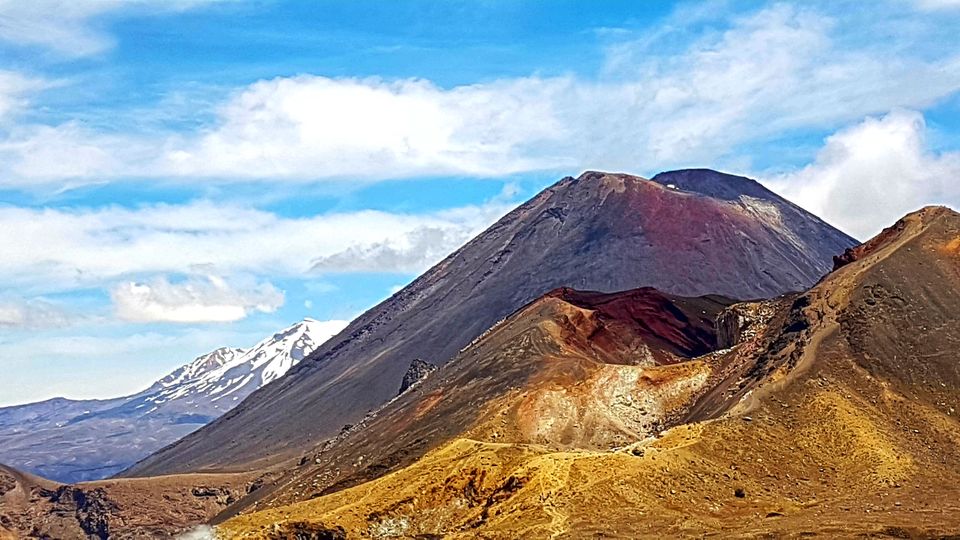 Trek Summary
We started with a drive to "Ketetahi Car-park", which is also the end point of this day trek. We parked our car there and took a regular shuttle bus which takes you to the start point of the trek, Mangatepopo Car park.
You can trek in the other direction too, which involves a bit of more uphill walk though.
We started walking at the western end with a low gradient until the foot of the steep Tongariro saddle. As soon as reach the saddle you will see Mt Ngauruhoe, standing tall in front of you. We decided to take a detour and walk up-to the volcano crater of Mt Ngauruhoe which took us around couple of hours to go up and down adding extra to our already 20 km long hike.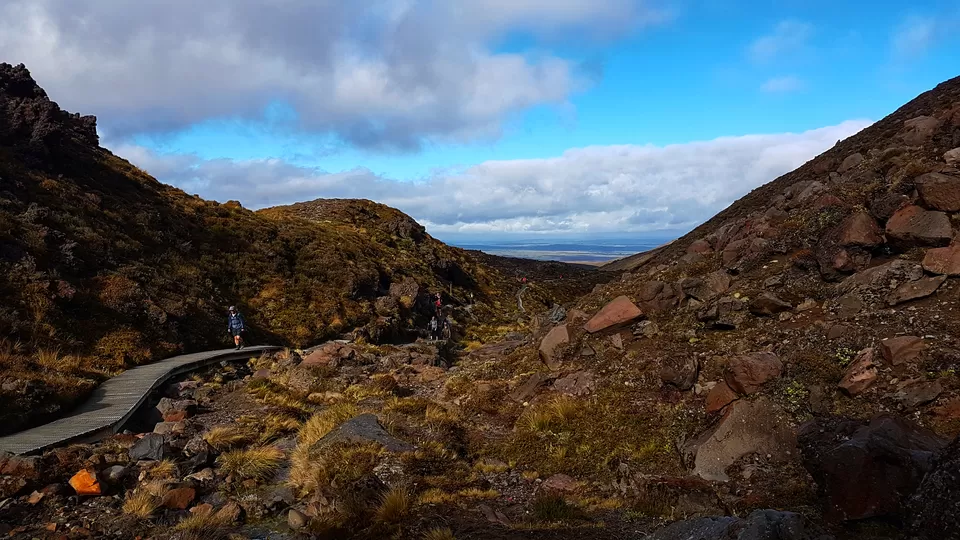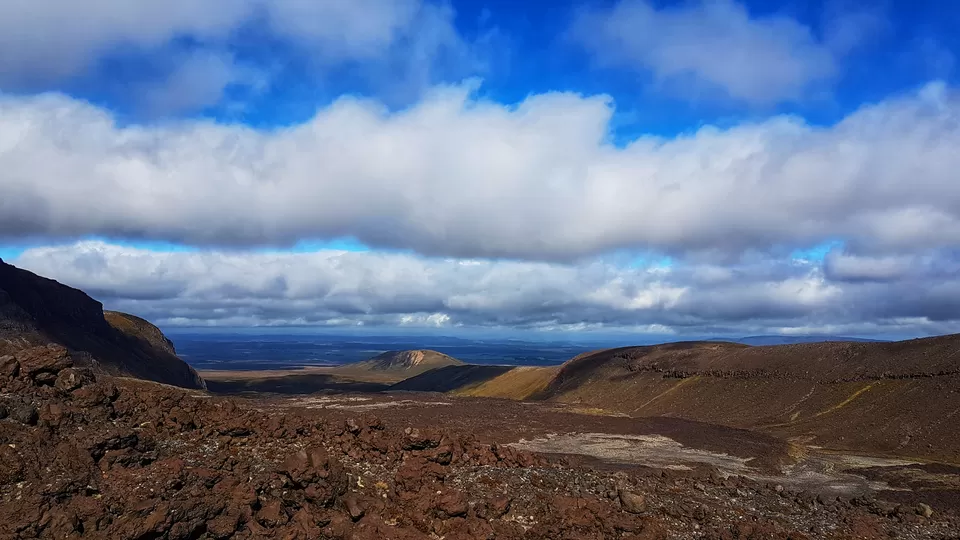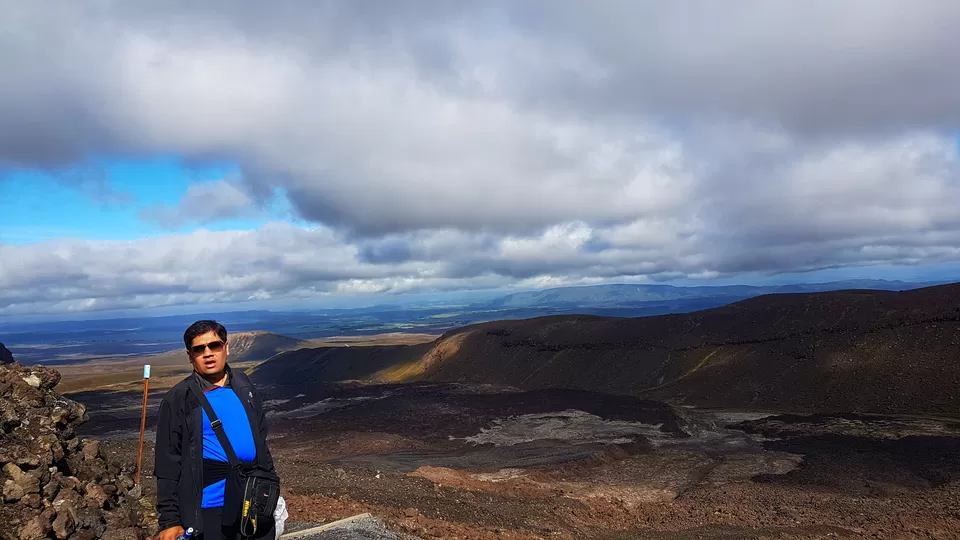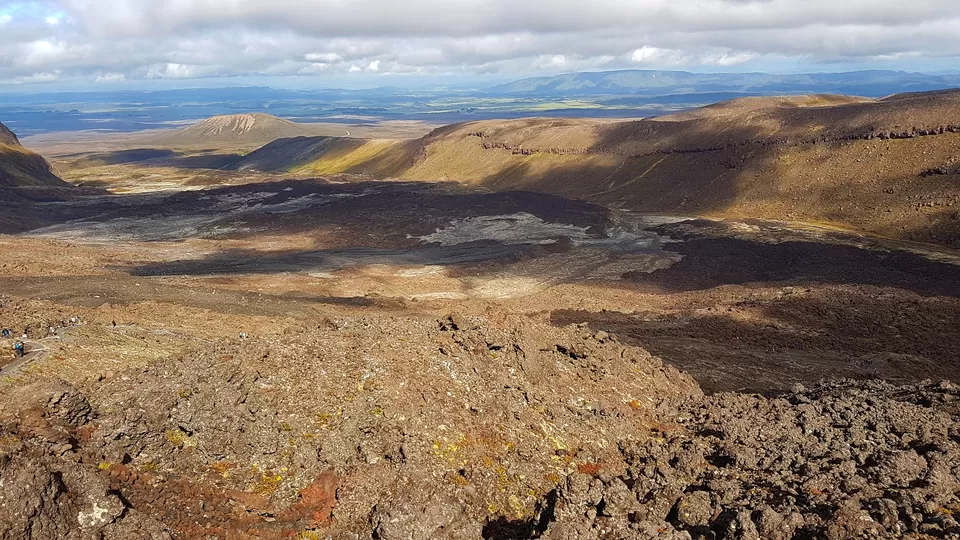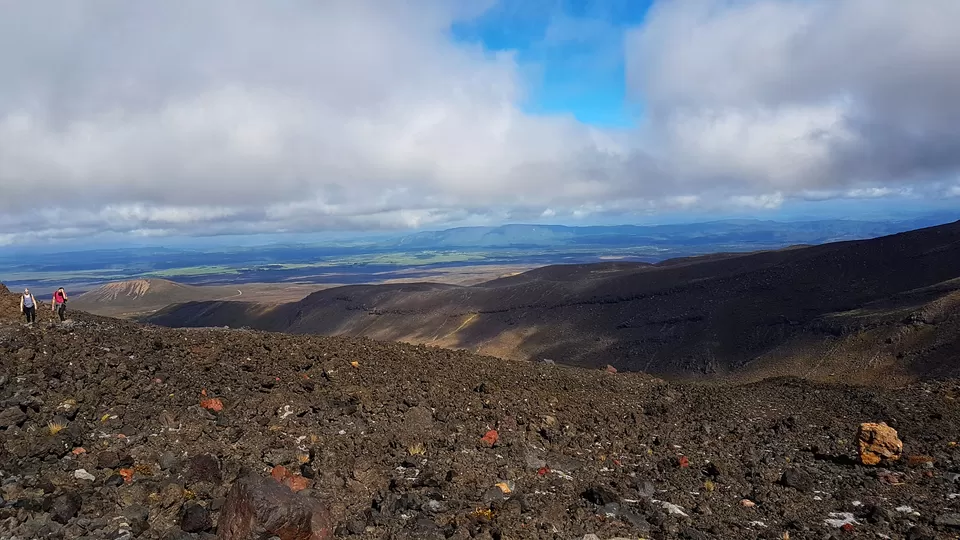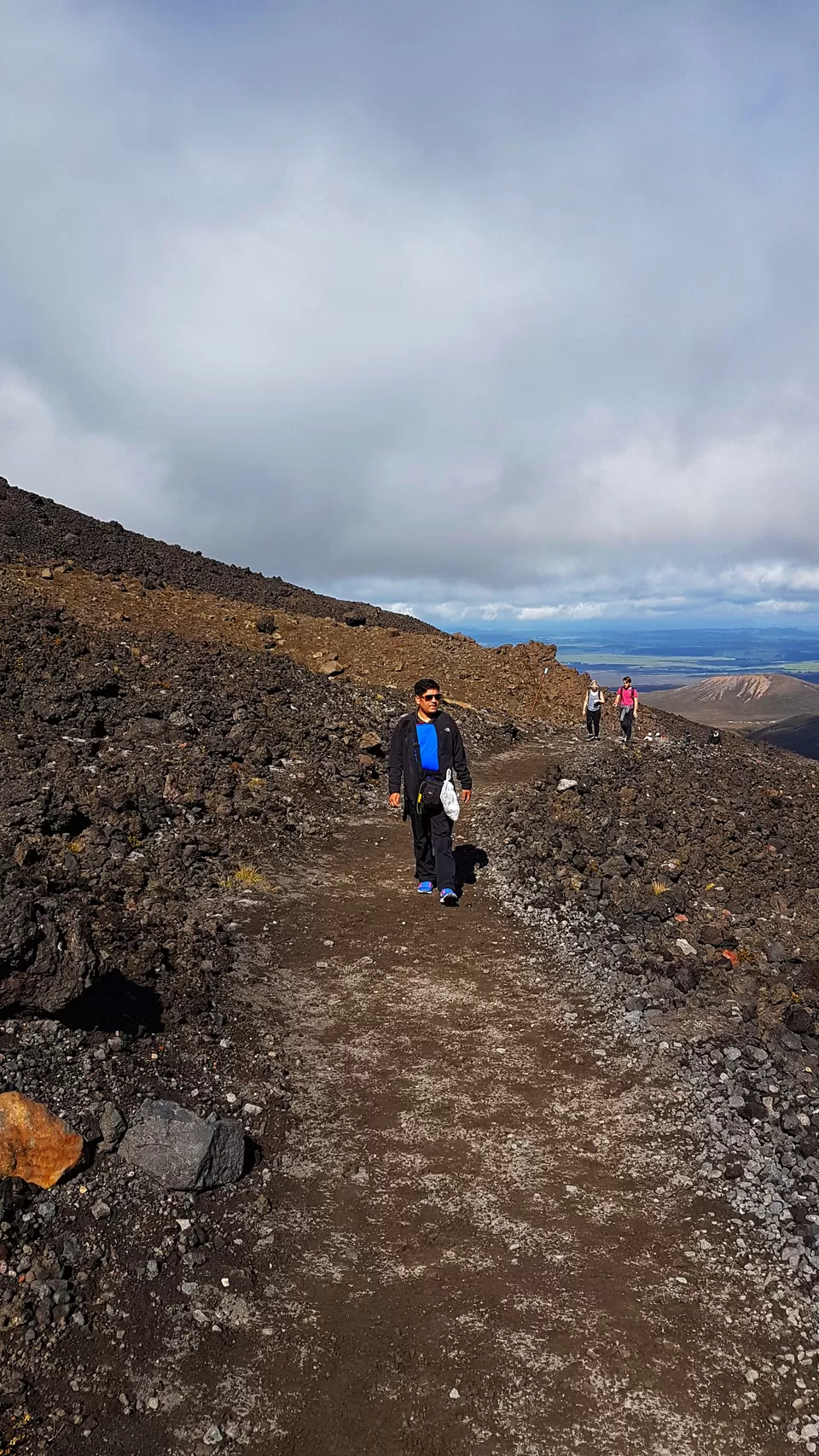 Climbing up Mt Ngauruhoe wasn't easy as there are lot of small and large volcanic gravels all along the way and I kept slipping on them every now and then. You really have to be very careful, especially while coming down, else there are high chances you may end up slipping down on this rocky path!
The views from the top on a clear day are mesmerizing. The crater was still hissing the gases when we climbed up the mountain and definitely gave me feeling of visiting yet another active volcano!
From the foot of Mt. Ngauruhoe, we headed to a plain land to start with, followed by climbing a steep section up the lava rocks known as devil's stairs leading to the south crater. Another short climb on an exposed ridge, you will reach Red Crater.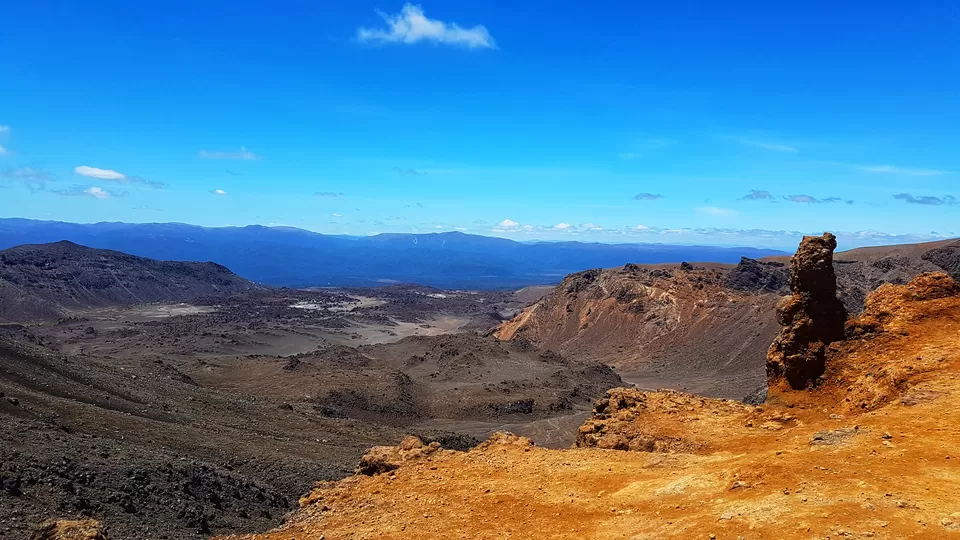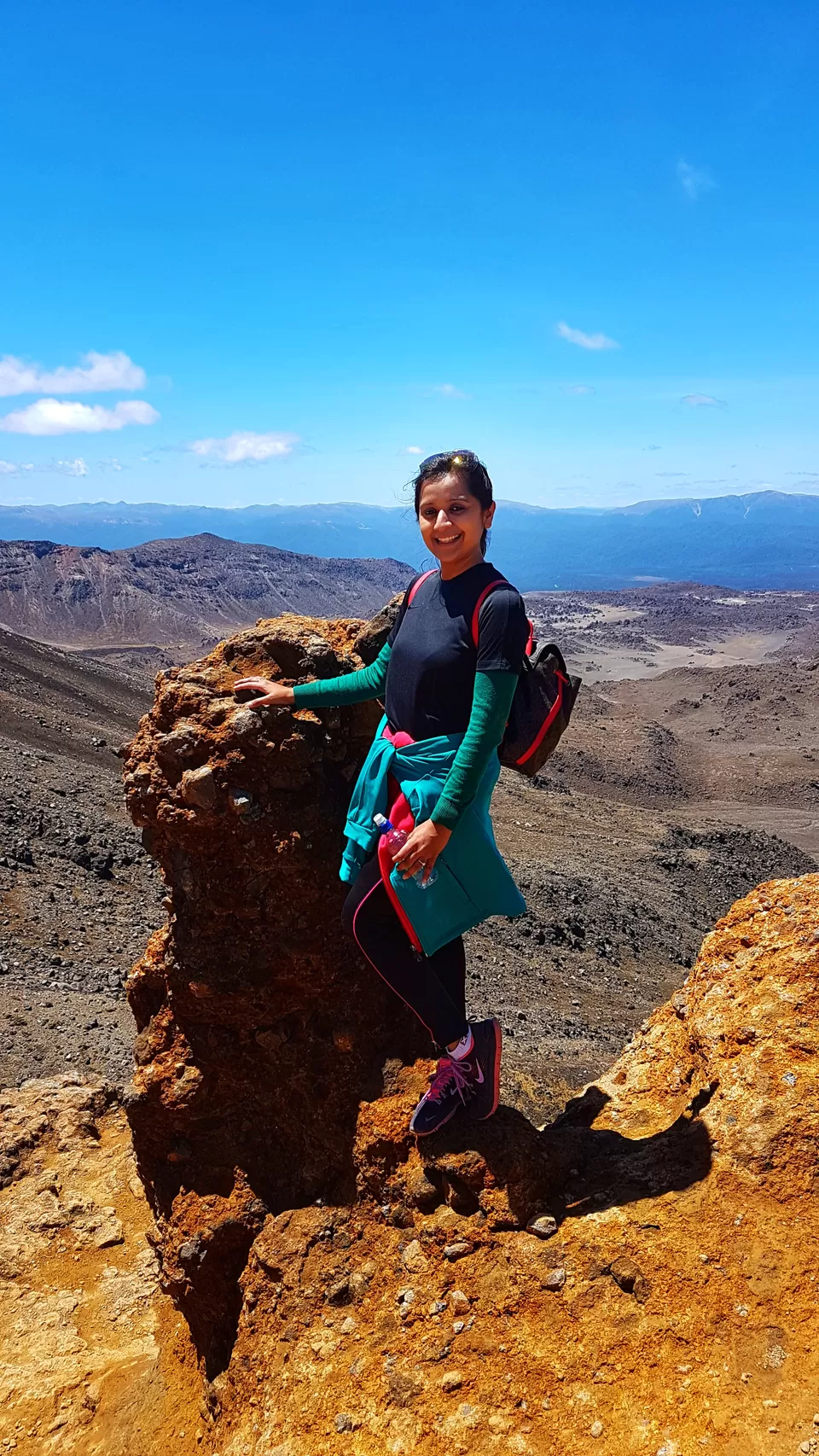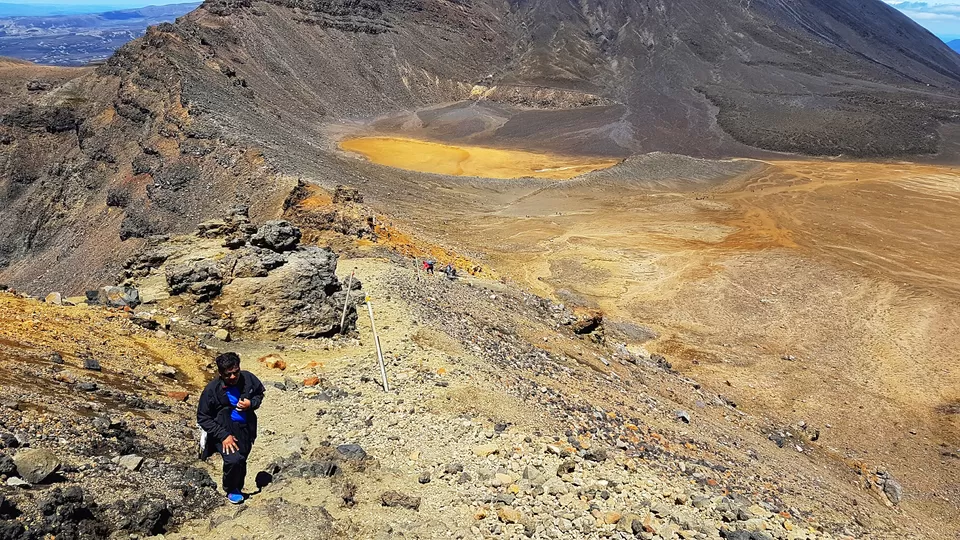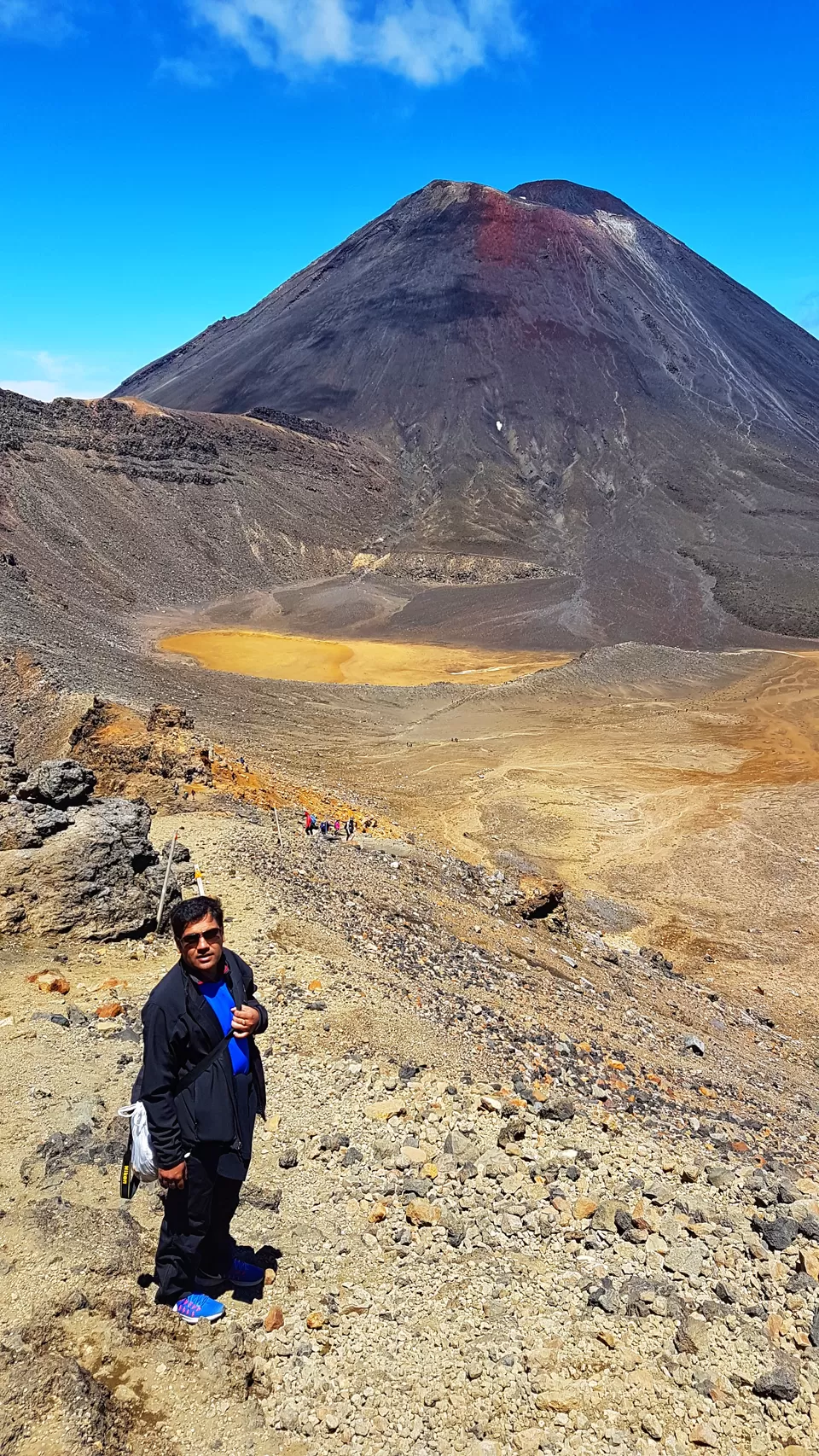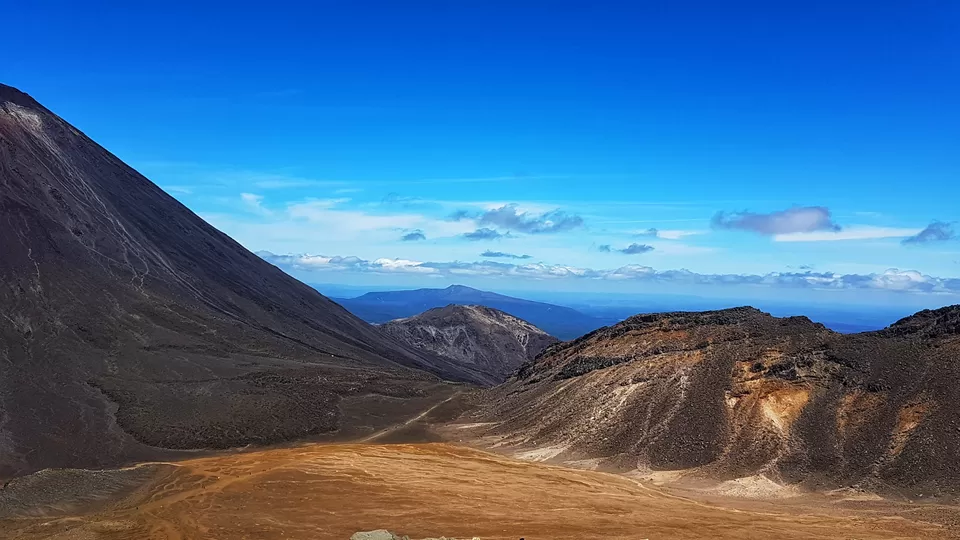 The views were outstanding, to the right of us there was a red volcanic mountain and crater, still active with fumes coming out. After spending some time witnessing various colours of the red mountain crater, grading from different shades of reds and blacks due to various level of volcanic activity and mineral concentrations; we headed further a bit to witness yet another out of the world view!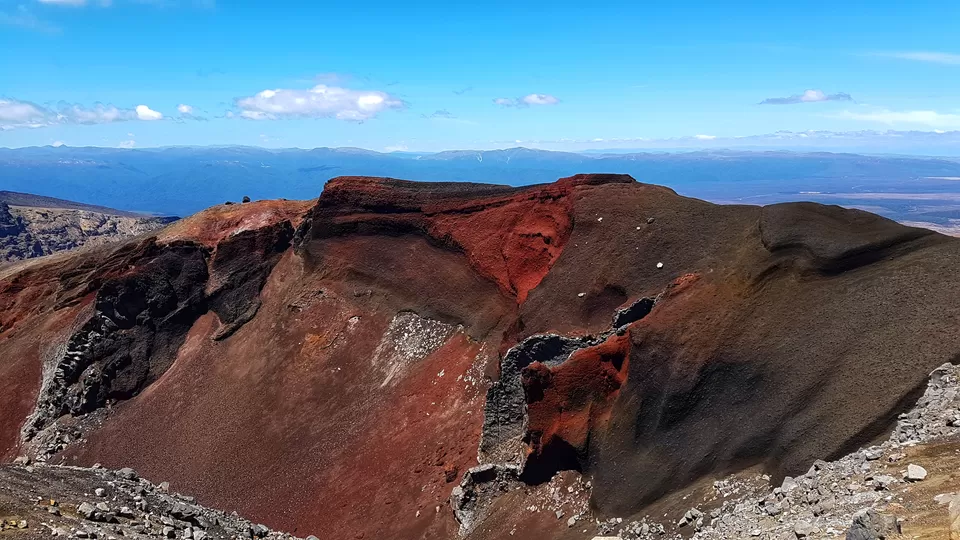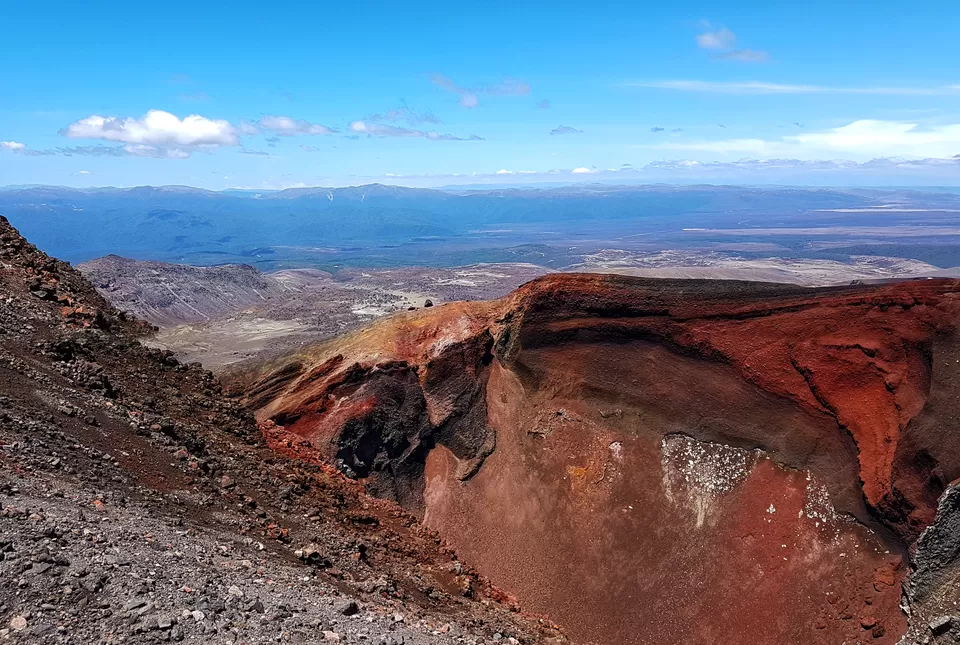 The vistas of the Oturere Valley, Kaimanawa Ranges, Rangipo Desert and the distant multiple Emerald Lakes, gives you a feeling of being on another planet!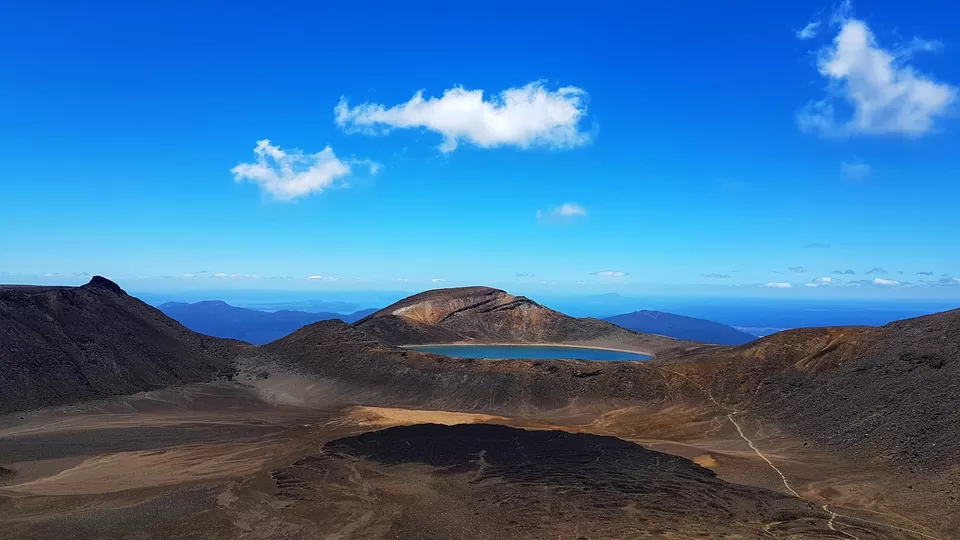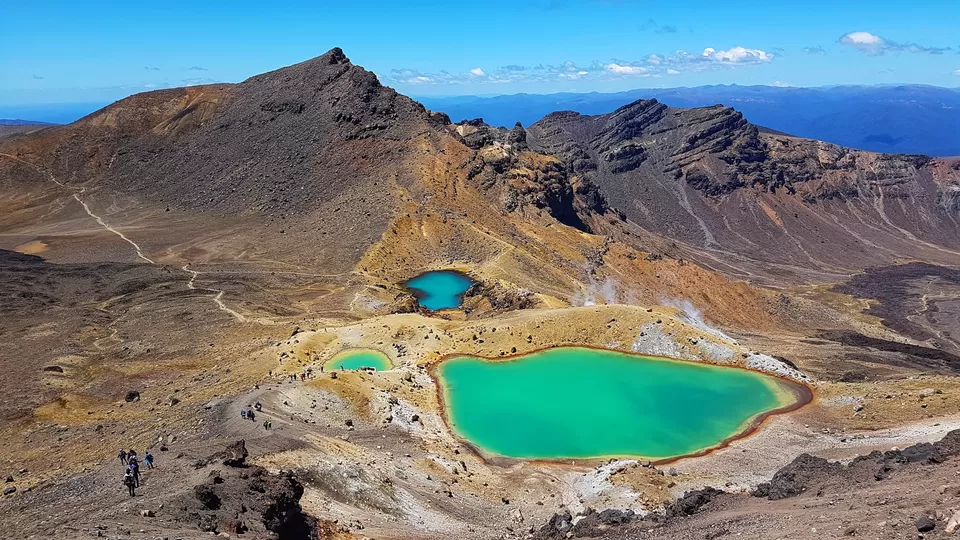 After taking few pictures, we headed down a steep path towards the shores of the Emerald lakes. These crater lakes varies in various shades of light to deep blue and greens due to different concentration of the chemicals from the volcano discharge!
The smell of the sulphur from these lakes made me a bit uncomfortable, however the colours of the lake and the unearthly landscapes around kept me glued here for a while, just soaking in what I was seeing!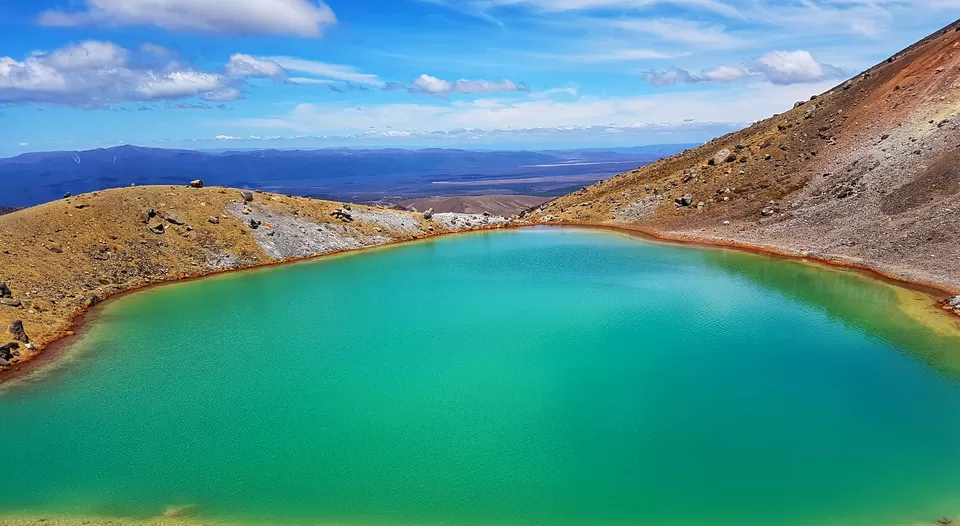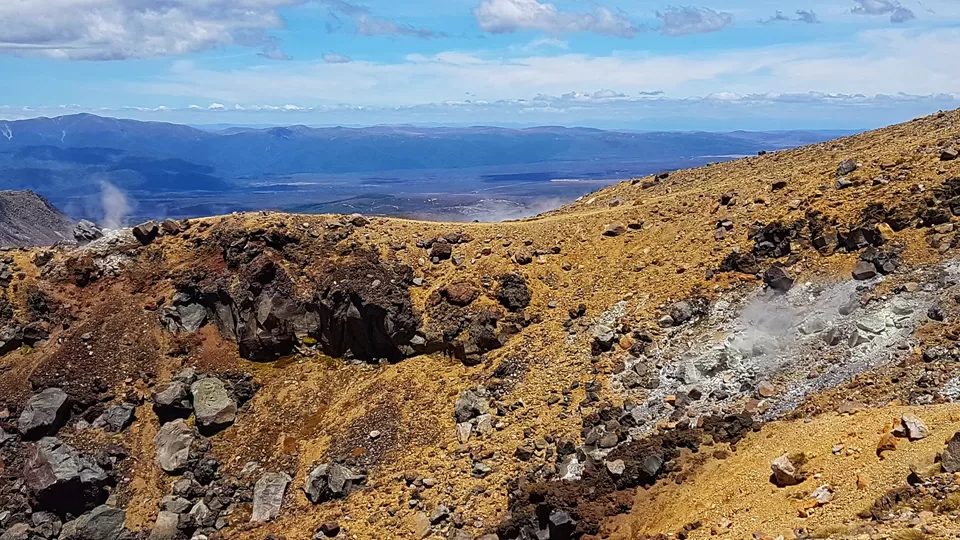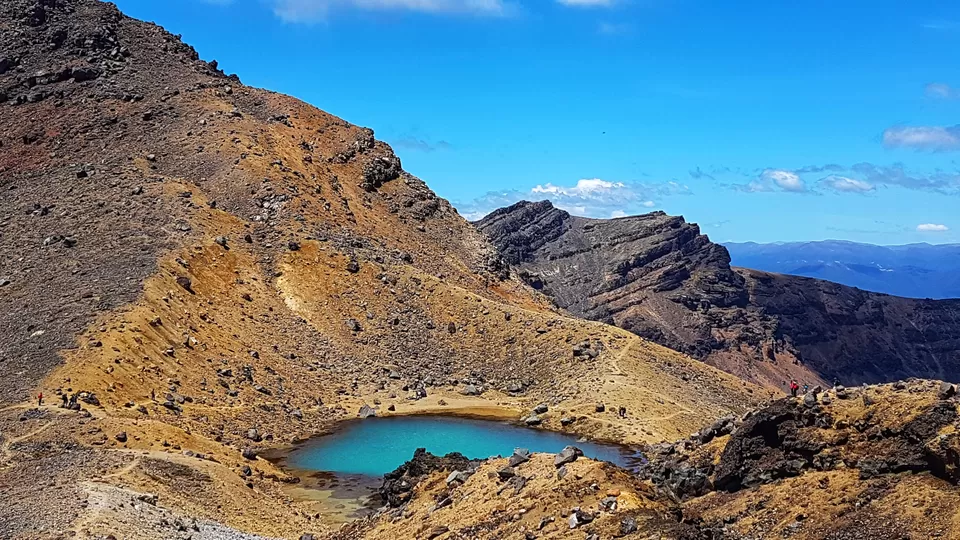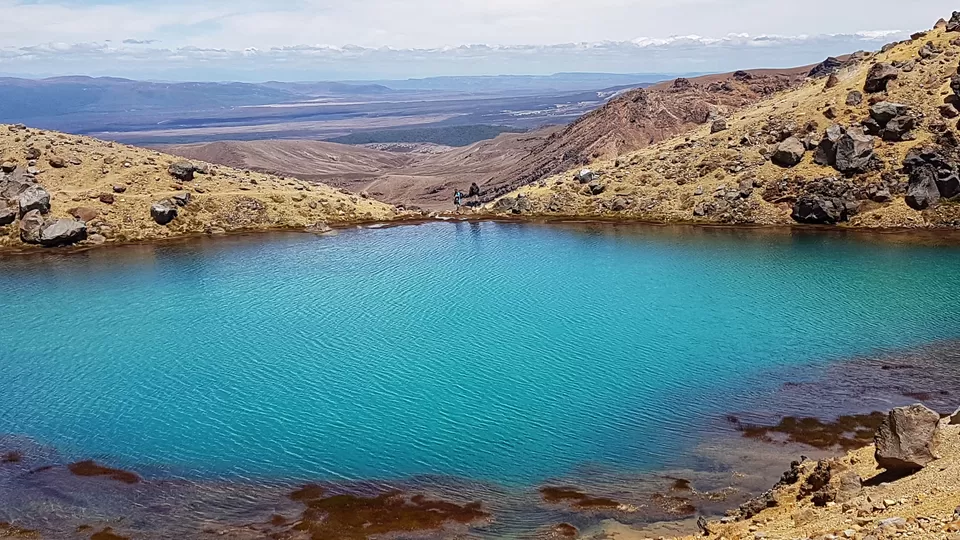 After visiting these lakes,we headed ahead with a long walk on the plains, followed by a couple of hours descent to the car park which was end of our trek. The descent down was I would say a bit monotonous, however you can see vast plains all around while on your way back to the end point.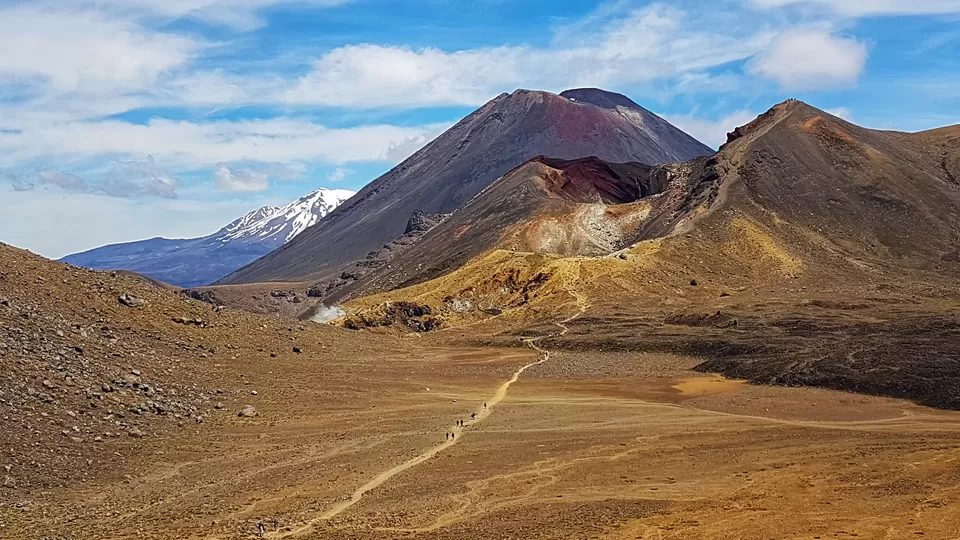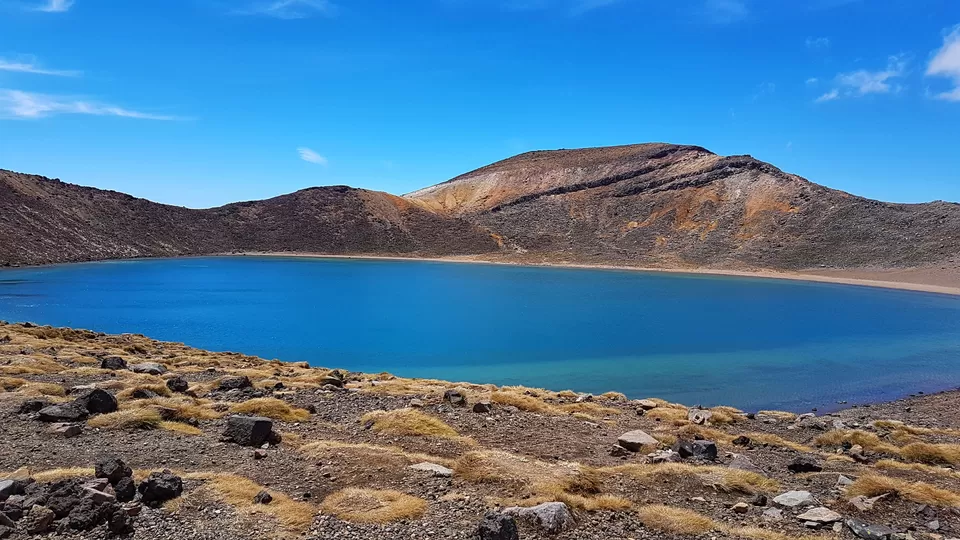 It was definitely a long one day hike wherein we walking approx. 23 KMs in a day! After reaching the car park, we picked car and headed back to our stay for a much needed rest :)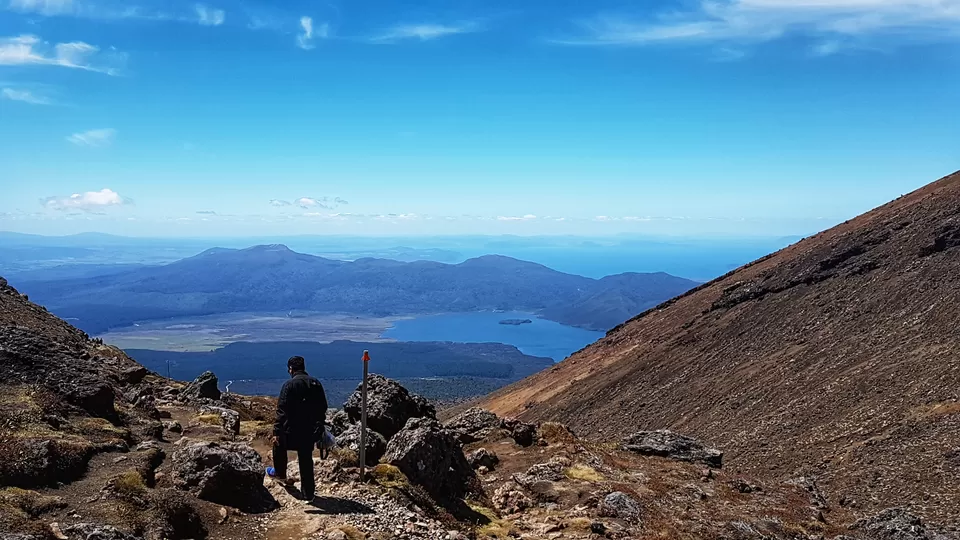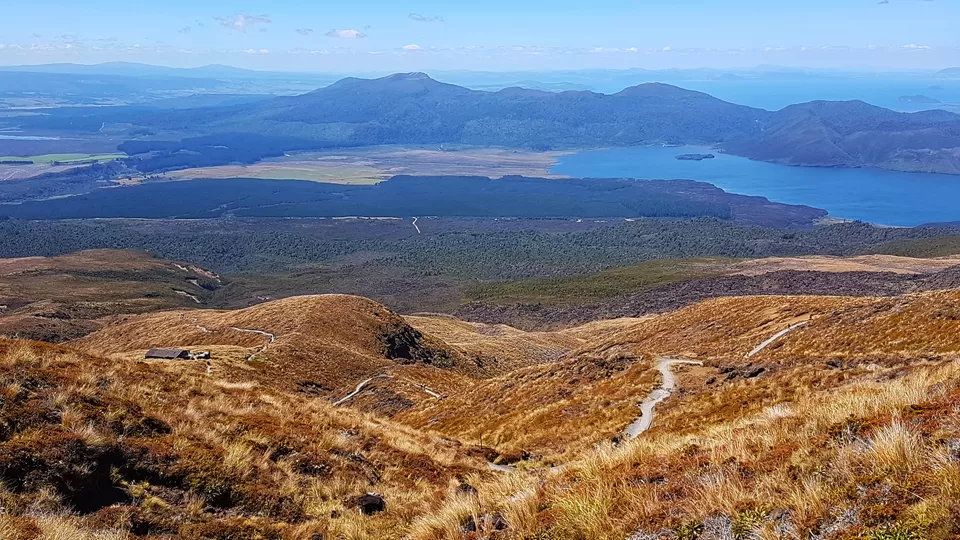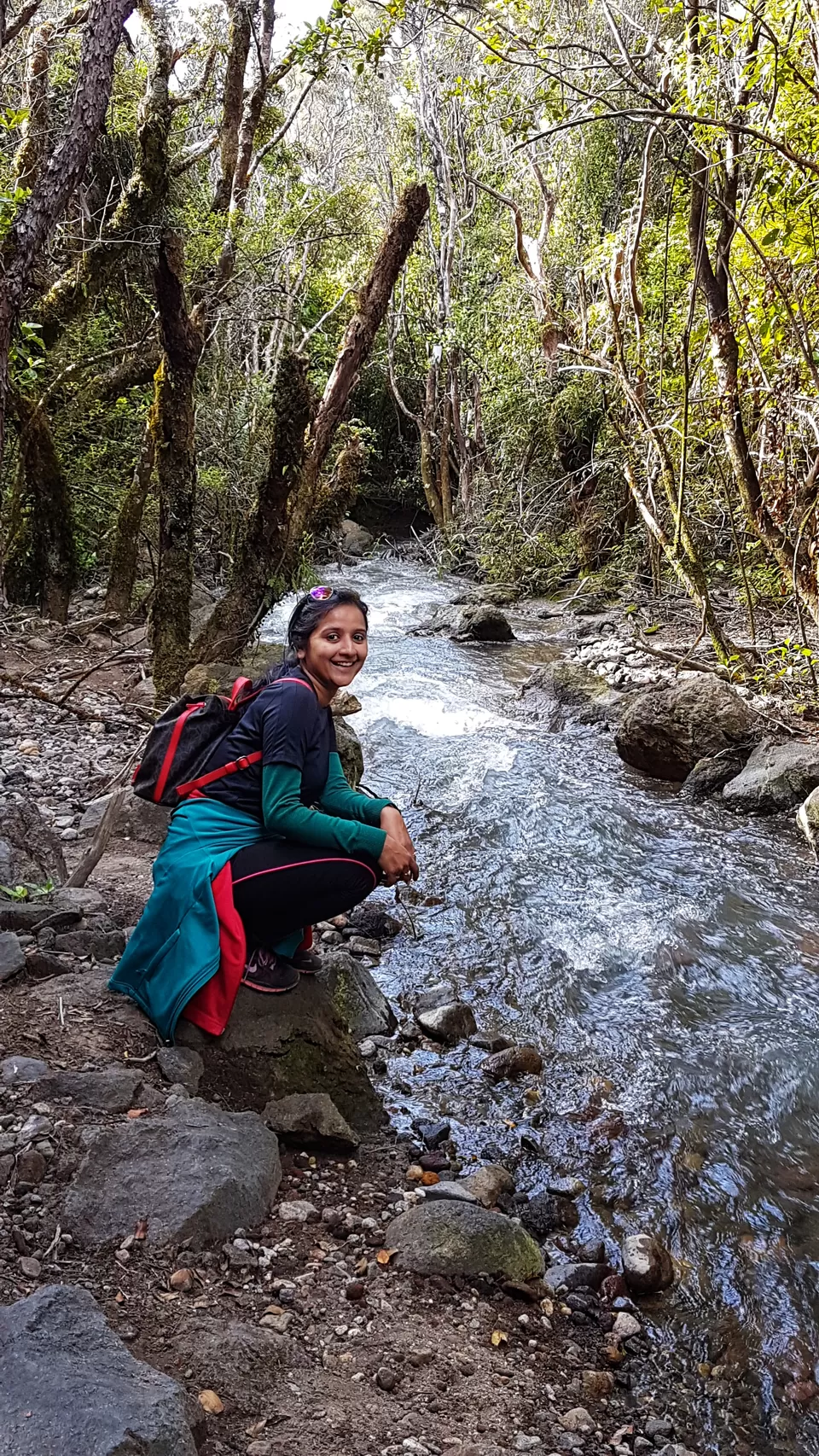 Though New Zealand is hikers paradise with many other beautiful treks, however if you are in New-Zealand and have to chose one of the treks, go for this for sure, and trust me you won't regret at all :)
Cost (2 Pax):
Shuttle: Rs 1500 - For getting to the start of the trek
Car: We hired car for our 15 days trip in New-Zealand, so it was kind of free
Food: Rs 500 (We packed ourselves some sandwiches to eat along the trek)
I can't wait to go back to New-Zealand again in future, just for the hiking purpose soon!
I will be posting sections of my driving in New-Zealand in my further blogs, so stay tuned :)
If you want to read more and detailed itinerary of the travels I have done around the world so far, please do not hesitate to visit my website "https://travelascetic.com/"