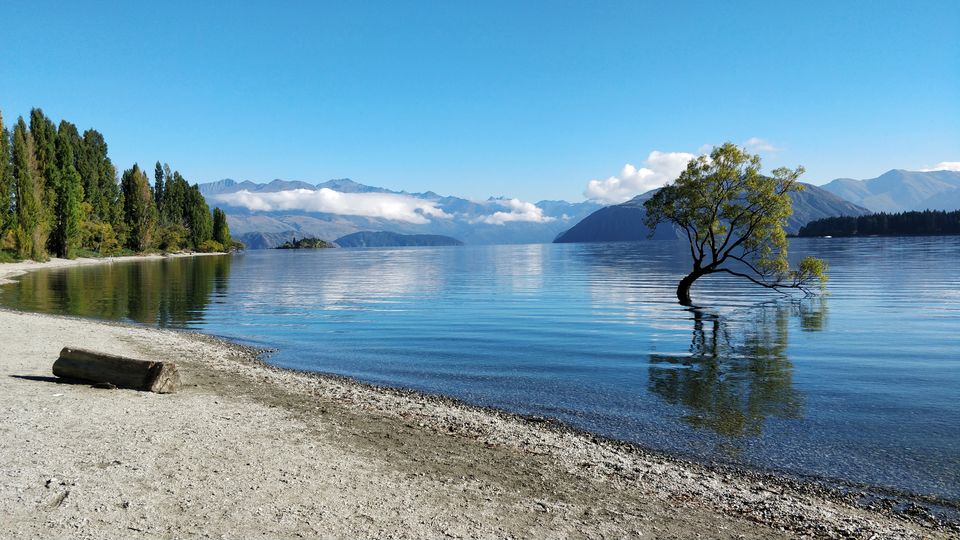 New Zealand is usually among top 3 in the list of "Countries-I-want-to- visit" or "Countries-I-Have-visited" for many travelers. One would wonder why – stop wondering, go there and you will find out why. Fjords, glacial lakes, hills, mountains, coves, waterfalls, national parks, vineyards, sand dunes, volcanoes, forests, trails, adventure sports, Lord of The Rings locations - this country has got just what it takes to make a backpacking trip an amazing one. Kiwis are a welcoming bunch of people and the country is super traveler-friendly. There are hardly any predators on these islands – no snakes, no crocodiles, no leopards, lions or tigers – which means you can go tramping/camping in the forests without fear. Sweet as! (just add "as" as a suffix after an adjective and use "bro" many times when you speak and you are half a Kiwi already)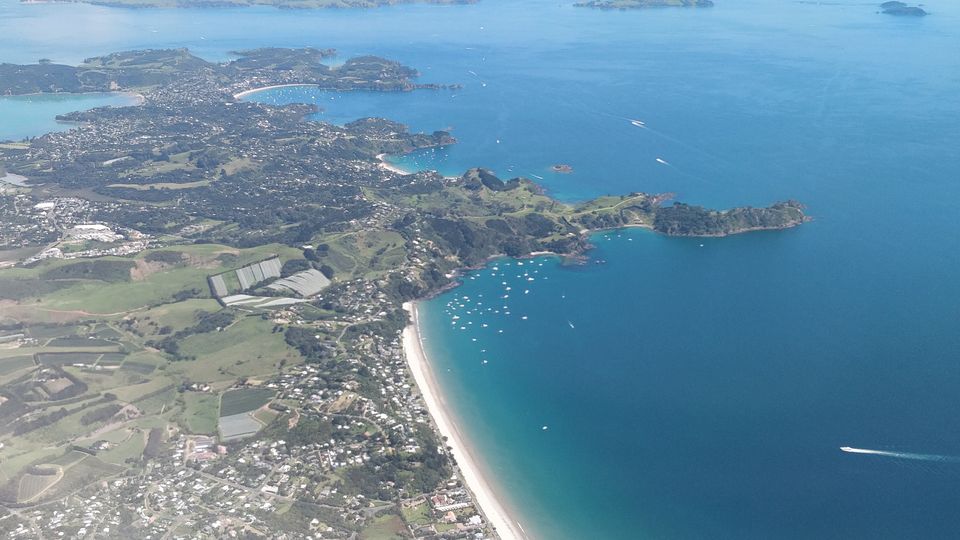 Visa
Process of getting a Visa is pretty simple. Just apply online after creating an account (RealMe) on the following website: https://www.immigration.govt.nz/new-zealand-visas/apply-for-a-visa/about-visa/visitor-visa (list of all documents you need is on the site)
You get an e-Visa for New Zealand (take a print out and show it at immigration when you land). While I got mine in 3 days (huh!), it usually takes close to 2-3 weeks. So please plan in advance.
Transit Visa
Please make sure of the transit visa requirements on your way to New Zealand. Most flights go via Australia and for Indian passport holders, a transit visa is a must in this case. I myself had a bad experience and then got to know of another friend who had a similar one (so assuming this is something which people might tend to miss – especially those who have transited via Dubai, Singapore, Bangkok, Kuala Lumpur etc. which do not require transit visa for Indians)
While 2 weeks is brutally unfair for travelling through New Zealand (people spend anywhere between 6-12 months exploring the country and complain there wasn't enough time), I tried to fit in the best possible experiences I could on my journey from North to South (some touristic, some hidden treasures, some places pretty unconventional). Here is route map that I followed: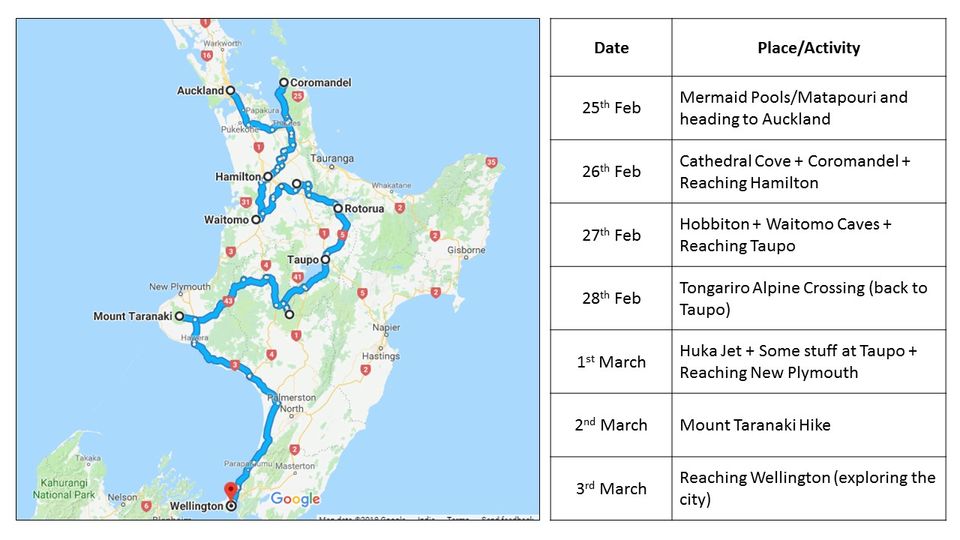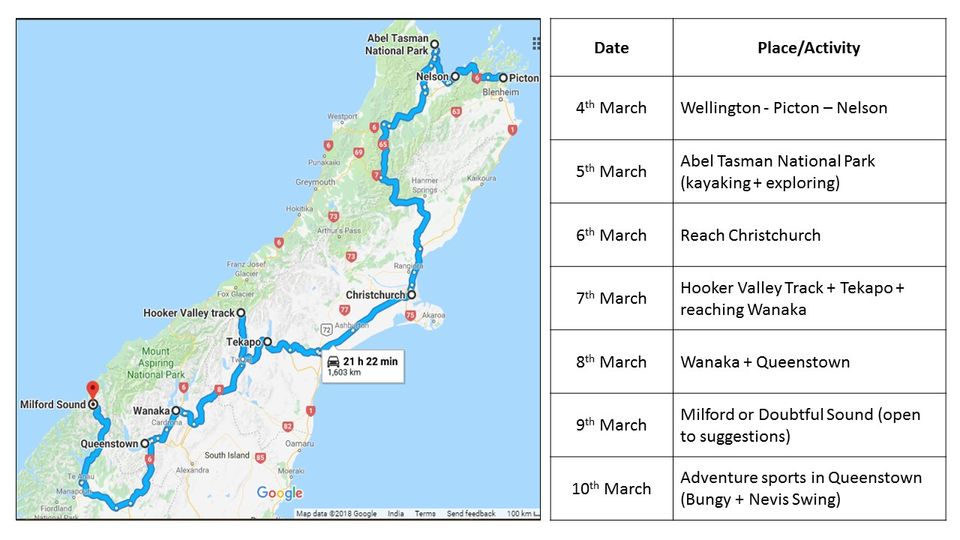 North Island
Day 0
Accounting for around 30% of the country's population, Auckland is by far the biggest and the busiest city in New Zealand. I landed at around 1 pm, rented a car and drove straight to my hostel (Bamber House). A good place to stay while in Auckland, very close to Mt Eden (a dormant volcano). Getting to the summit is an easy walk and if you reach there around sunset, cityscape of Auckland would be a treat (not really but whatever).