As the 3-days long weekend in March slowly creeped in, my travel nerves started to get impatient. I had no plans, no itinerary, and absolutely no intention of wasting my holidays. Owing to the shortage of days, I had no option to spend a day or two in travelling, hence needed a weekend getaway that is accessible within hours. Staying near Delhi has its own list of advantages, one of them being good connectivity with all the other states of India. In a quick discussion, we (me and my man) decided to drive to Jaipur and spend our weekend there.
Jaipur, popularly known as the 'Pink City of India', is situated at a distance of 270 km from Delhi and takes around 4-5 hours to reach by road. This city is the capital of the royal state of Rajasthan and is home to beautiful monuments including three forts: Jaigarh fort, Amber(Amer) fort, and Naharhgarh fort.
Day 1: Gurugram to Jaipur drive.
We left around noon and drove through NH 48. We On our way we stopped at a road-side dhaba to much on some tasty 'aloo-paratha' with home-made white butter and 'chaach' (buttermilk). The drive was smooth through small towns like Bawal, Behror, Kotputli; large industrial areas near Neemrana; the infamous Hero MotoCorp plant at Dharuhera; and the semi-arid topology. We reached by evening and checked-in to our hotel. It was located on M.I. Road, close to Jayanti market and Raj Mandir Cinema, and bustled with tourists till night. We walked the areas nearby, collected a map and Jaipur city guide to plan our itinerary, gorged on authentic Rajasthani cuisine and called the day-off.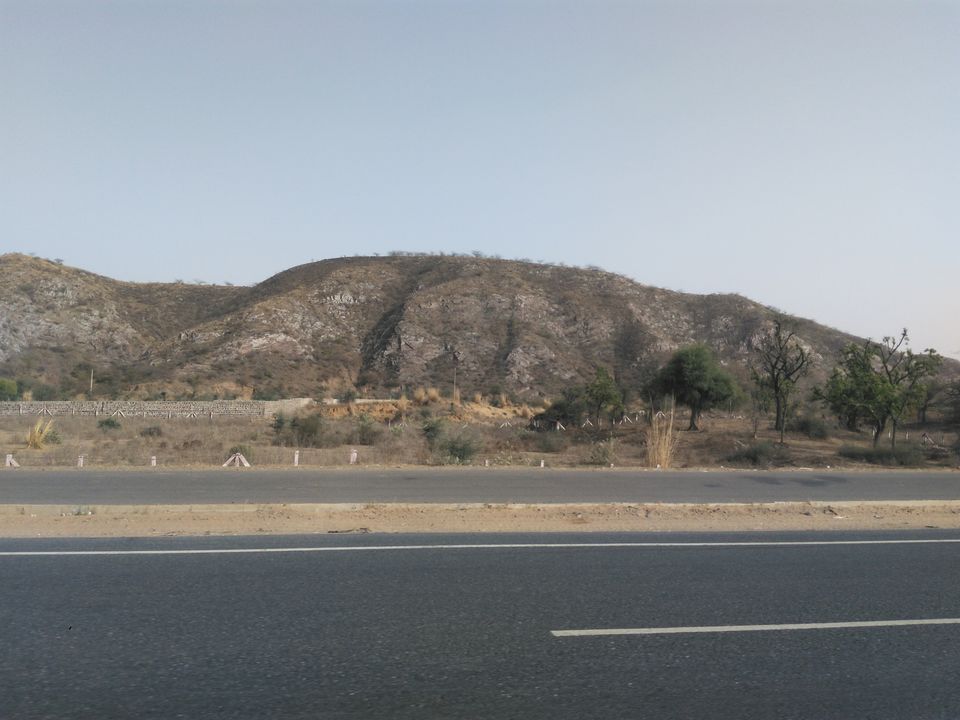 Day 2: Jaipur Sightseeing (Part I)
We decided to leave early morning and as many places possible. As all the places are enroute to each other, we planned our itinerary and covered the following places:
• Jaigarh Fort: As the Jaigarh fort is situated at a higher altitude compared to the other forts, we decided to commence our trip with this fort. There was a slight hill-drive to reach Jaigarh fort for obvious reasons. The fort, situated on the promontory called the 'Cheel ka Tila' meaning the hill of the eagles, overlooks the Amber (Amer) fort and the Maota Lake. It was intended to be the military fort and the centre of artillery production. It houses the cannon foundry and the world's largest cannon on wheels of the early modern era, the 'Jaivana'.
o Timings: All days 9.30 am to 4.30 pm
o Entry ticket: Required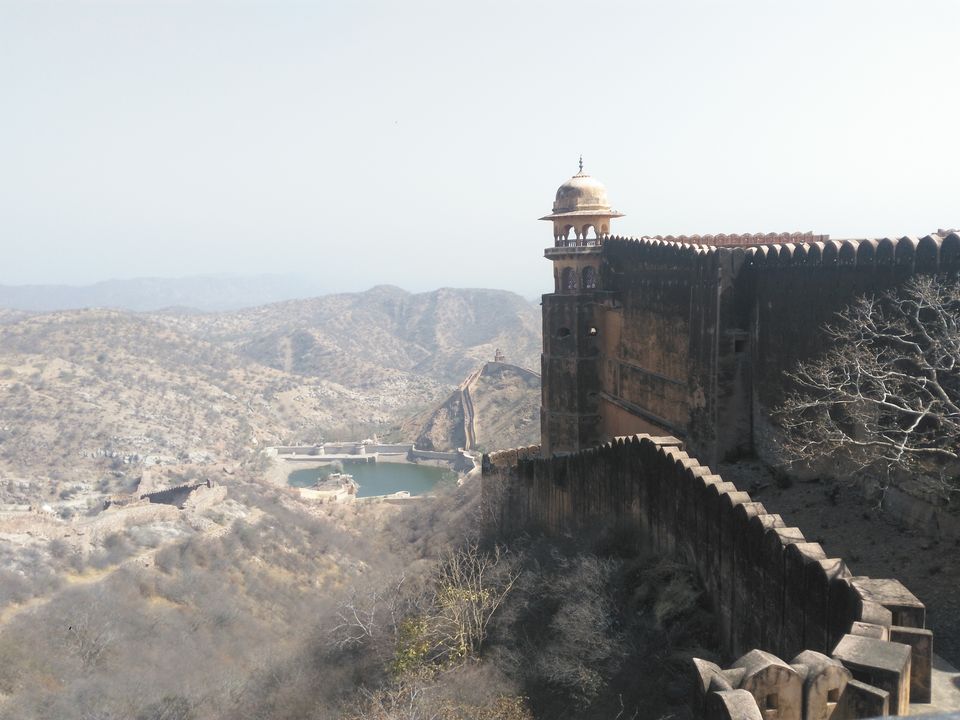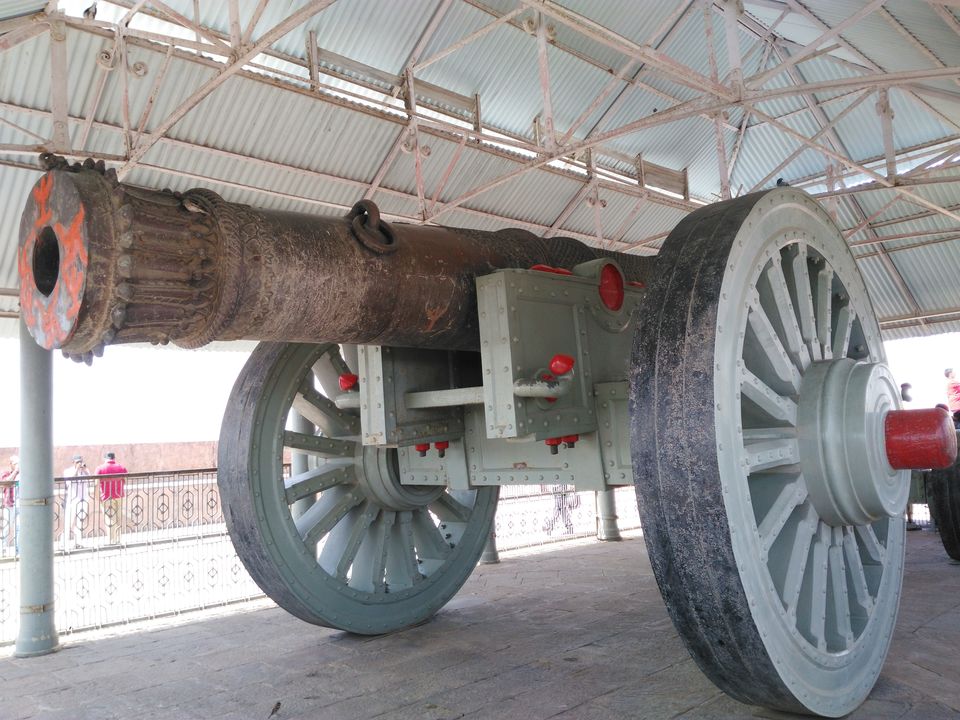 • Amber (Amer) Fort: There are two ways to reach Amer Fort: through the city roads or through a tunnel connecting Jaigarh Fort and Amer Fort. We took the tunnel. This fort was the abode of the royal family until the capital shifted to Jaipur which led to the abandonment of the fort. It showcases an exclusive example of Rajput style architecture and houses beautiful monuments like Chand Pole, Surah Pole, Ganesh Pole, Diwan-i-Aam (Hall of public audience), Diwan-i-Khas (Hall of private audience), Sheesh Mahal, Jai Mandir and Sukh Niwas.
o Timings: All days 9.30 am to 4.30 pm
o Entry ticket: Required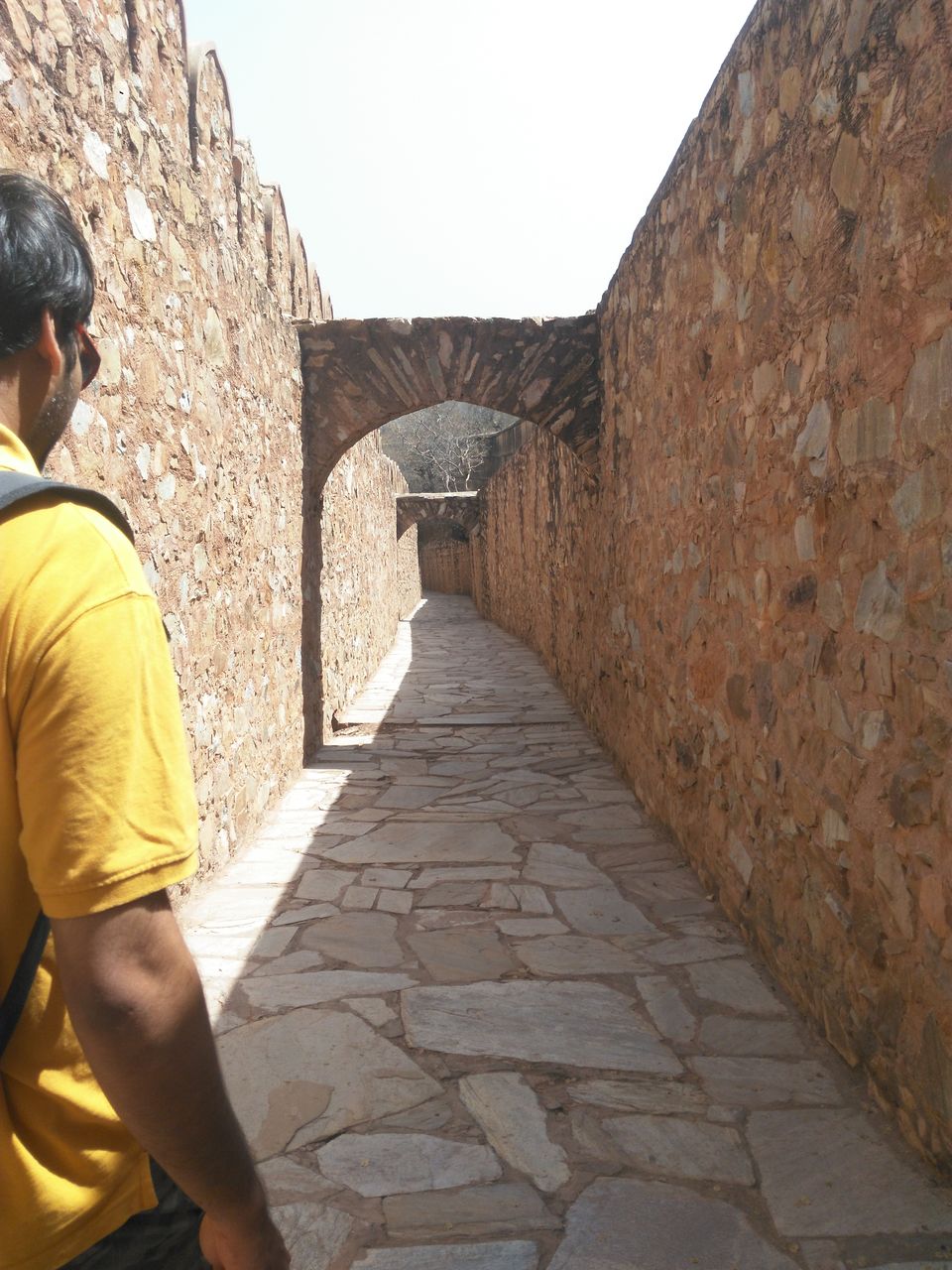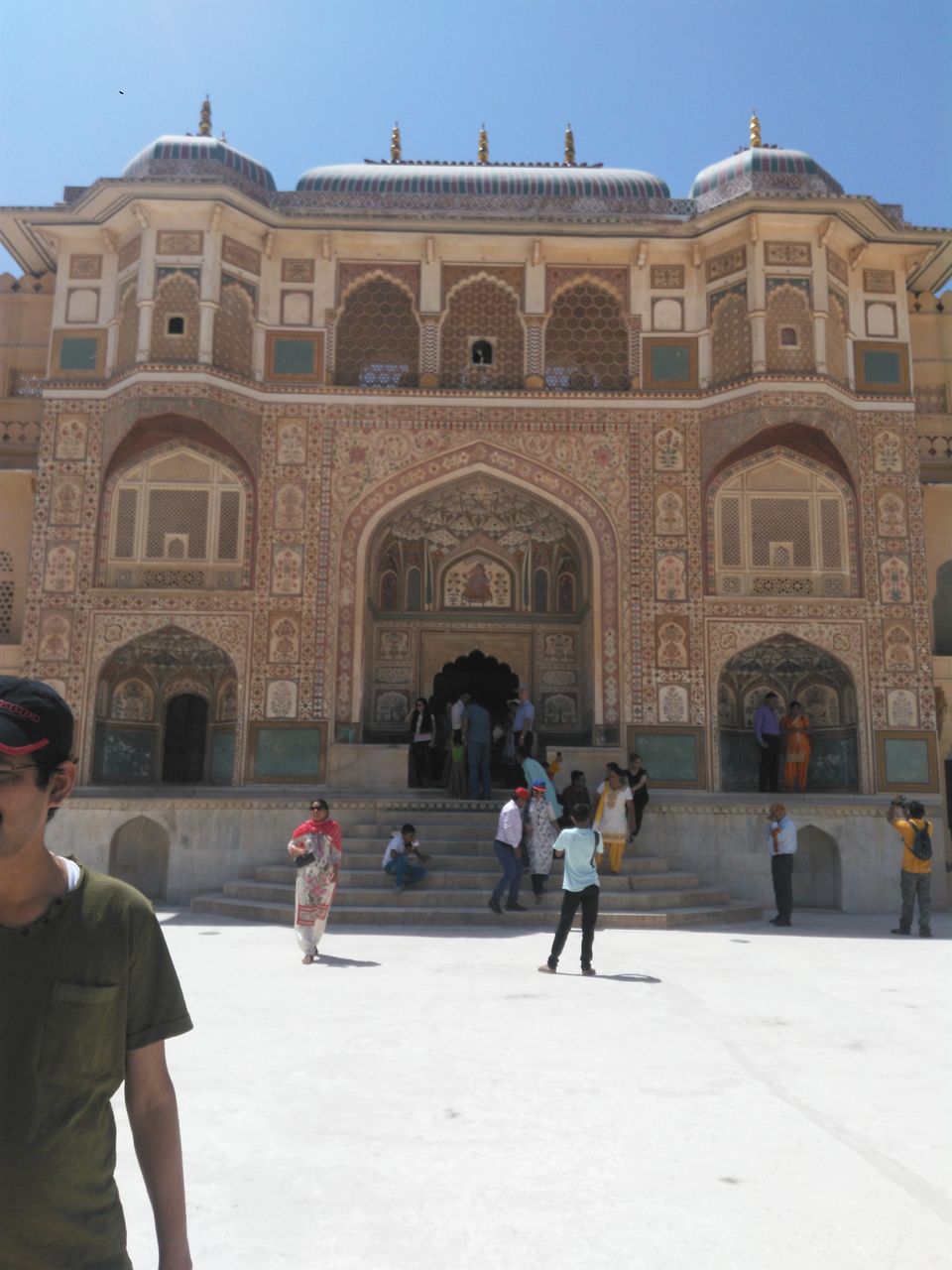 • Jal Mahal: Enroute to Jaigarh fort stands the pristine Jal Mahal, the recreational lodge of the Maharajas during duck hunting activity. This fortress is not open for public access but can be seen from the road.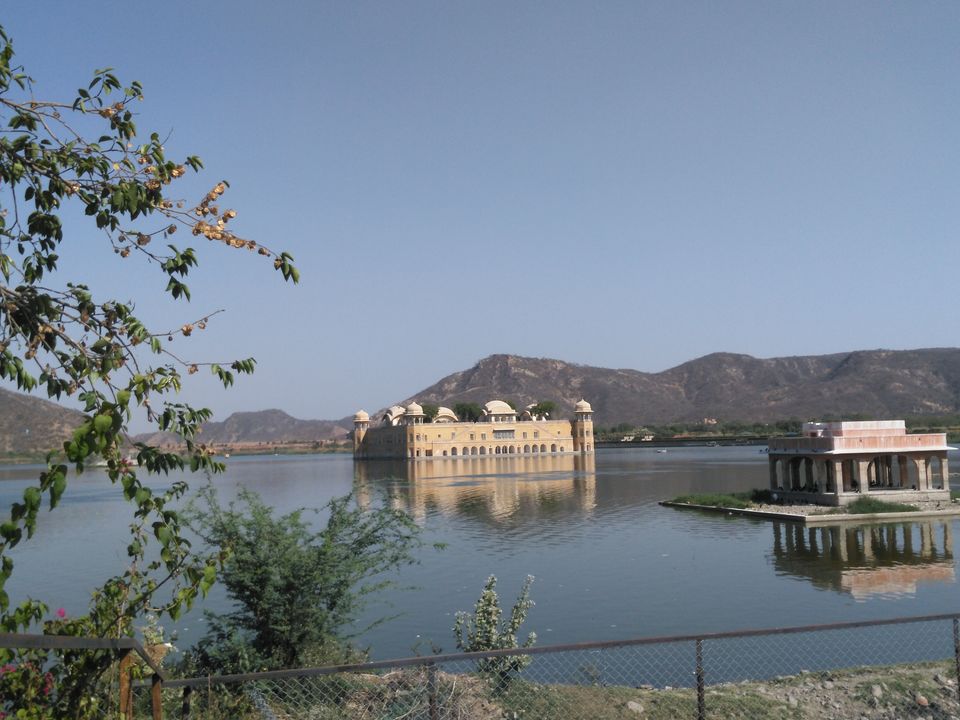 • City Palace: This is the seat of the Maharaja from where all administrative decisions are made. While the royal family reside in the residential wing of this complex, the other wings are open to tourists. This palace complex houses Mubarak Mahal, Chandra Mahal, Diwan-i-Aam (Hall of public audience), Diwan-i-Khas (Hall of private audience), Sabha Niwas, Maharani Palace, Bagghi Khana, Govindji Temple, and many other buildings.
o Timings: All days 9.30 am to 4.30 pm
o Entry ticket: Required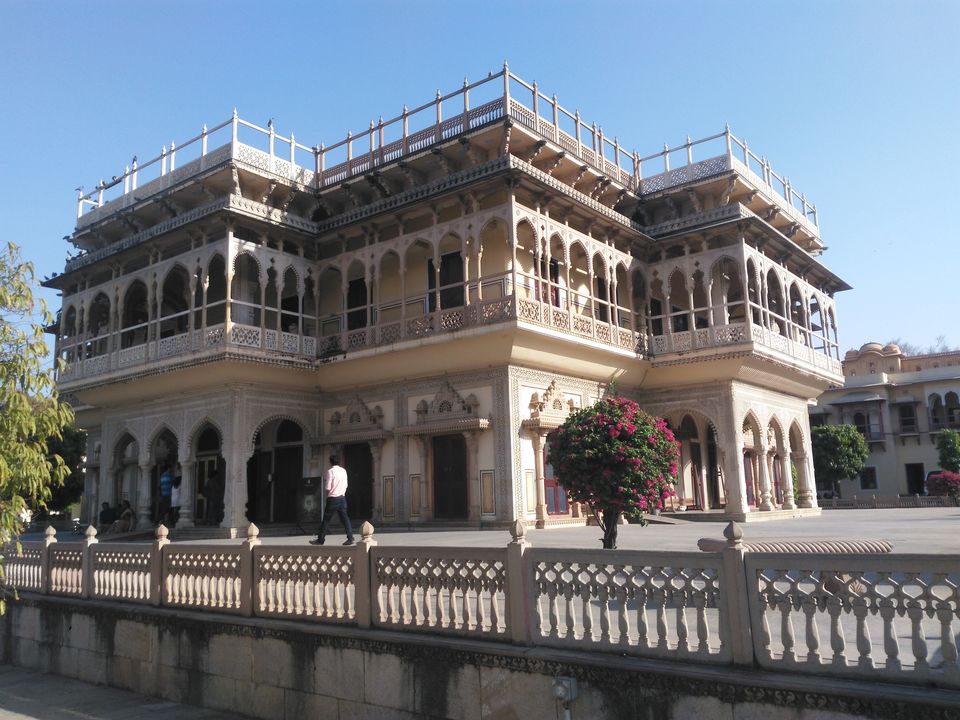 • Hawa Mahal: Located at a walkable distance from the city palace, this fortress is located right on the main market road and can be seen shadowing the colorful market on the Hawa Mahal Road.
o Timings: All days 9.30 am to 4.30 pm
o Entry ticket: Required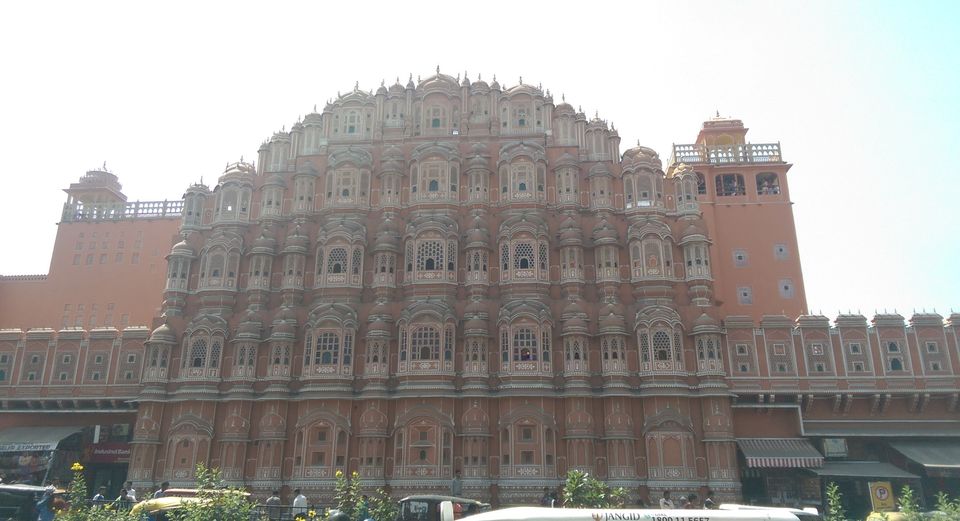 • Jantar Mantar Observatory: Located at a walkable distance from the city palace, this garden is home to nineteen architectural astronomical instruments built by Maharaja Sawai Jai Singh II.
o Timings: All days 9.30 am to 4.30 pm
o Entry ticket: Required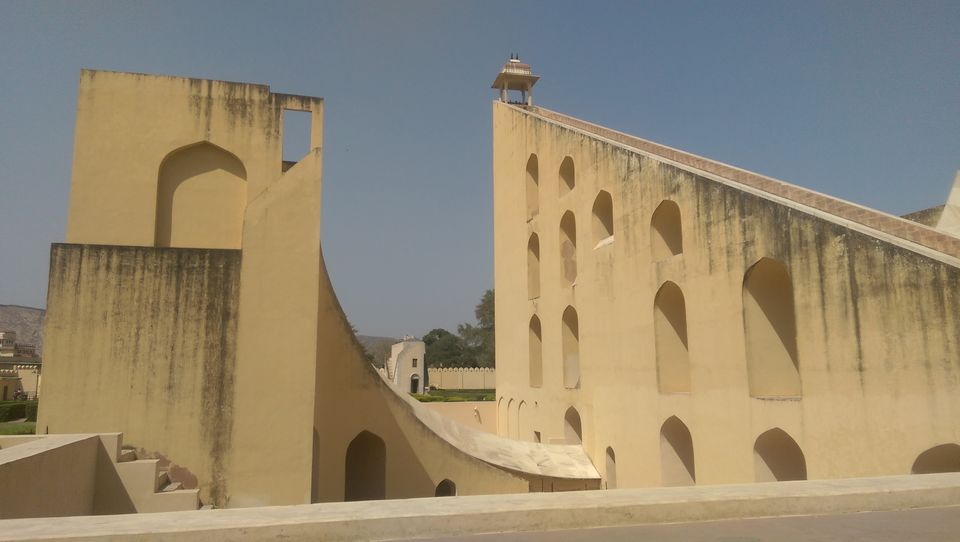 Day 3: Jaipur Sightseeing (Part II) and return to Gurugram
Much like the previous day, we decided to leave early morning and cover the remaining places. Tired and exhausted, thanks to the unwelcoming, fierce summer sun, we decided to visit the last fort and head toward home.
• Nahargarh Fort: This fort stands at the edge of Aravalli hills and is visible from the city. There is a short-cut to reach the fort, but we avoided any unknown steep paths and took the usual hill climb to reach the fort. Nahargarh, also called the abode of tigers, has summer and winter suites for the queens, and at the top, an exquisite suite for the king himself. This palace offers an exemplary view of the city from the rooftop.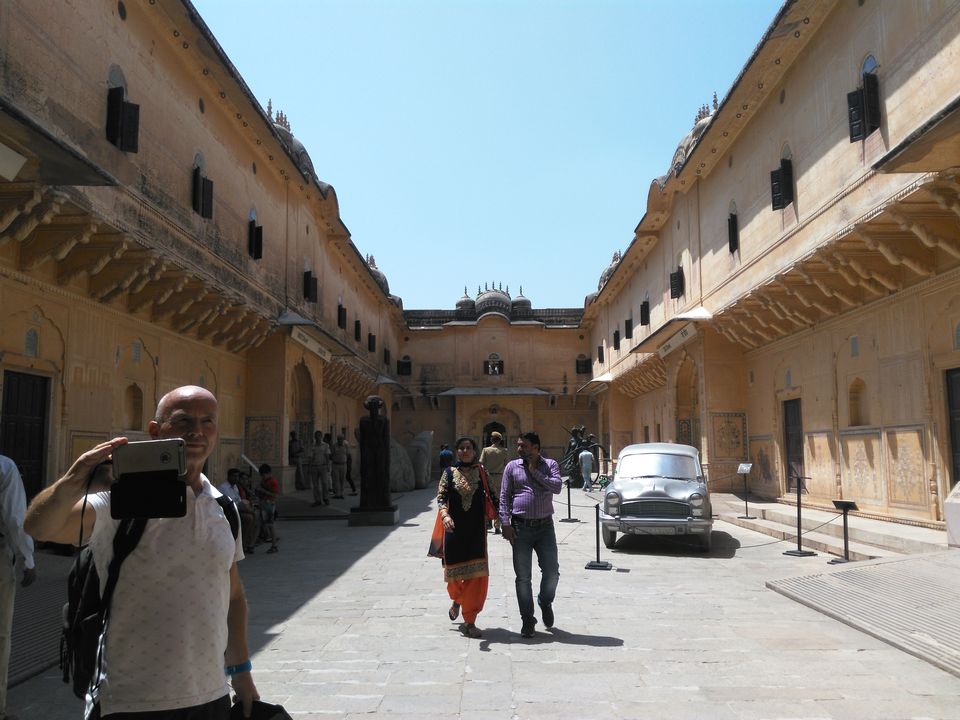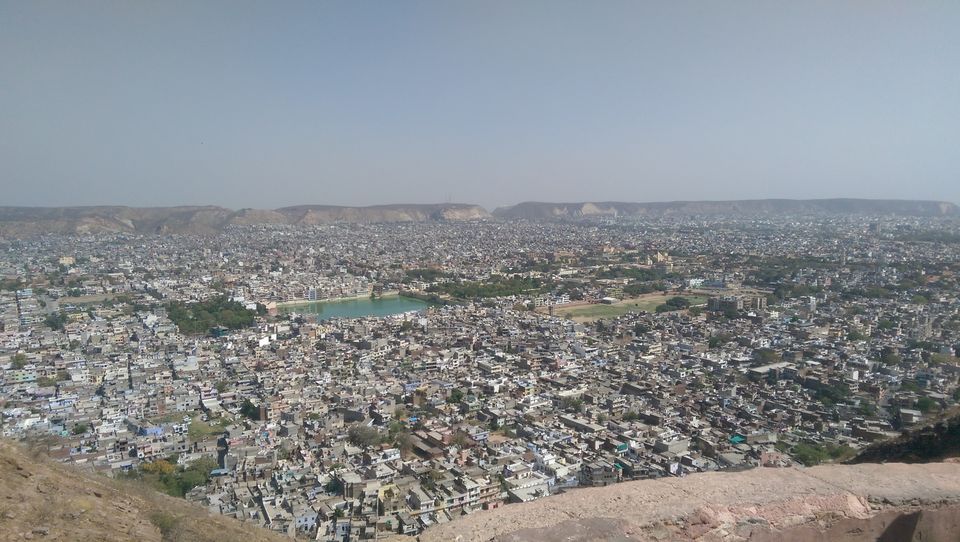 • Step-wells: The advanced practice of rain water harvesting was a common habit during those days. The Nahargarh fort is home to two step-wells that still contains a scanty amount of water.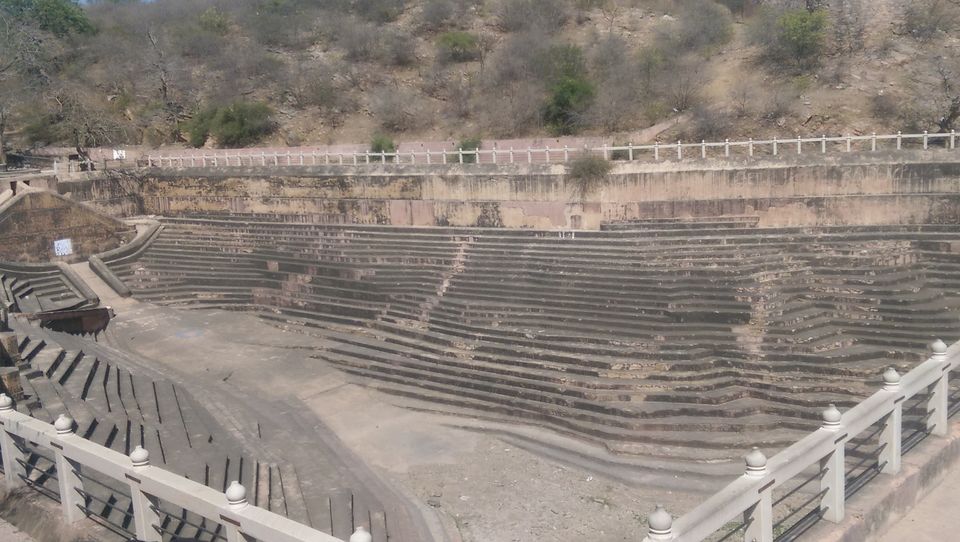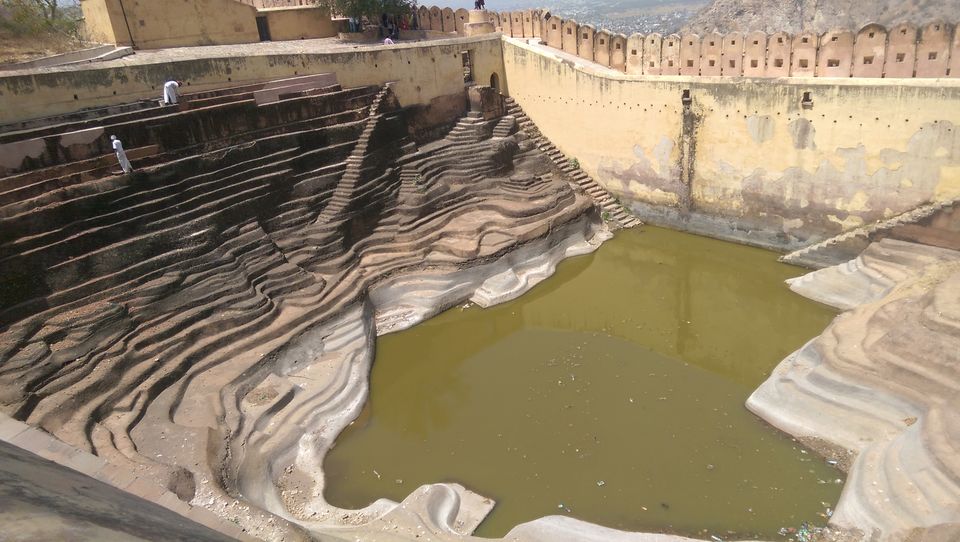 With this, we concluded our Jaipur trip and headed our way back home with memories of a lifetime, completely exhausted bodies, and rejuvenated souls. The colorful markets, the sun-kissed red sandstone monuments, the delicious cuisine – Jaipur has abundant happiness to offer in all season, thus making it a very popular tourist destination.
PS: Do you know why Jaipur is called the 'Pink city'? During the regime of Maharaja Sawai Ram Singh, Prince Albert and Queen Victoria visited the city in 1876. To welcome his guests with utmost hospitality, Maharaja ordered to beautify the city and paint in terracotta pink. It was then Lord Albert exclaimed Jaipur to be the 'Pink City'.
• Time of trip: 30th March to 1st April
• Season: Summer
• Trip duration: 2N/3D
• Mode of travel: Personal Car
• Time taken: 5.5 hrs (including halt for food)
• Expenditure: 3000-3500 (excluding hotel booking). Includes highway toll, parking fees, fort guides, shopping, food.
• Must carry: Umbrella, shades, sunscreen, scarf (to cover face), good shoes (lot of walking and hill climb on forts), water bottle (must stay hydrated), camera, and a zest to travel.
• Dress code: Light cotton clothes, shrugs. Avoid shorts/sleeveless to avoid severe sunburn and tanning.
Frequent Searches Leading To This Page:-
Jaipur tour package for family, 1 night 2 days jaipur package, delhi to jaipur trip cost, Top jaipur tour packages with price, jaipur tour package from delhi for 3 days