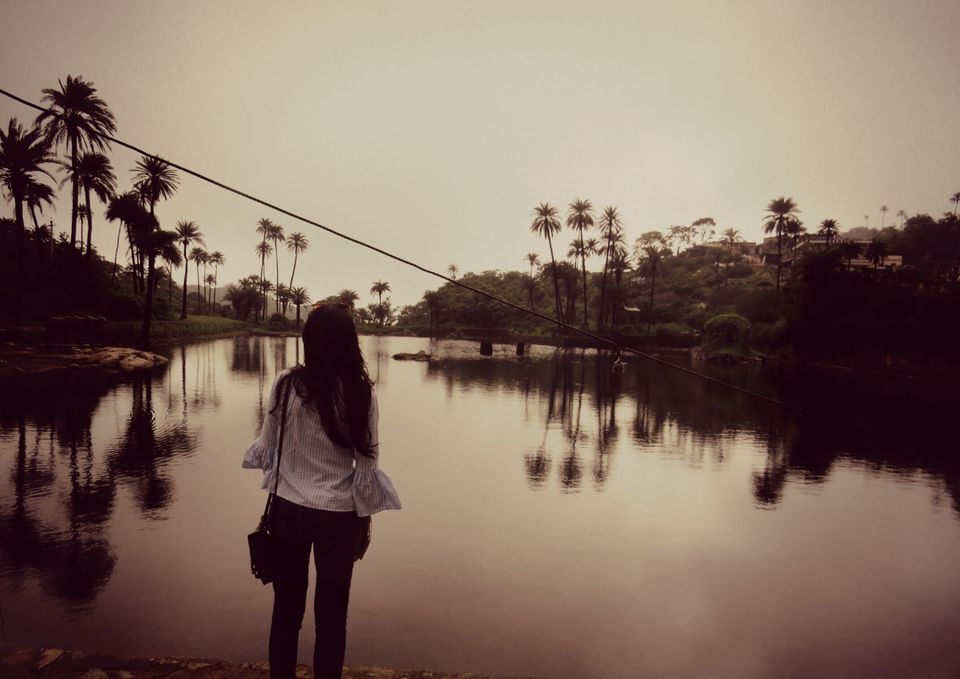 "Mount abu is flooded, why you wanna risk your life! What if you get stuck, knowingly you creating grave for yourself" were the words of parents and friends, who knew about my travel. I felt I should follow the craziness which was all over me about the trip and just pack my bags and land up to the awaited destination.Never miss any opportunity to travel. Travelling and exploring isn't meant for those expecting comfort zone as they step outside their doors. While travelling anywhere in India you will see different customs, traditions, food, languages woven beautifully together with one thread of humanity.
This insane journey started from Mumbai via train and we landed at Abu road station few kilometers away from our destination. While travelling via train had many turns and tunnels with the mesmerising view which reminded me off childhood days, as being a kid was always curious to enter the tunnels and scare others.
On the way from Abu road to Mount abu, the scenic view is fab. Due to fog, the drive was slow at snail's pace so we enjoyed every bit of journey. We quickly checked into our villa, the view from my villa was priceless. Since a small town nested amongst the Aravalli foot we thought of exploring the town on bikes, so we rented bikes and scooters and my excitement knew no bounds. We had our lunch quickly and without wasting a single moment headed to visit Dilwara Temple
Spot 1- Dilwara Temple: Located amidst the lush green Aravalli hills, the Dilwara Temple is the most beautiful pilgrimage site for the Jains. Built by Vastupal Tejpal between 11th and 13th century, Dilwara Jain temples looks quite austere from outside but its extravagant doors of entrance tell about its architectural superiority this temple is renowned for the opulent use of marble and intricate carvings on every hook and corner. Once you enter the inside, you will go head over heels with the stunning designs and patterns carved on roofs, walls, archways and pillars. It is also important to notice that at that time there was no convenience to transport such big blocks of marble at a 1200 metres height. Elephants were used to transports marble on their back from Arasoori hills at Ambaji to Mount Abu
The Dilwara Temple includes five equally beguiling temples namely- Vimal Vasahi, Luna Vasahi, Pittalhar, Parshavanatha and Mahavir Swami Temple dedicated to Lord Adinath, Lord Rishabhdeo, Lord Neminath, Lord Mahavir Swami and Lord Parshvanath respectively, he richly carved corridors, pillars, arches, and 'mandaps' or porticoes of the temple are simply amazing. The ceilings feature engraved designs of lotus-buds, petals, flowers and scenes from Jain mythology. The Navchowki is a collection of nine rectangular ceilings, each one containing beautiful carvings of different designs supported on ornate pillars. The Gudh mandap is a simple hall once you step inside its heavily decorated doorway. Each of these shrines has Rang Mandap, a central hall, Garbhagraha, the innermost sanctum where Lord resides. Some other spell bounding structures include Kirthi Stumbh and Hathishala. With its simplicity and austerity, the temple tells you about Jain values and principles. Dilwara Temple is a perfect exemplar of architectural marvel. Its beauty surely creates a magical spell that will attract you here again and again!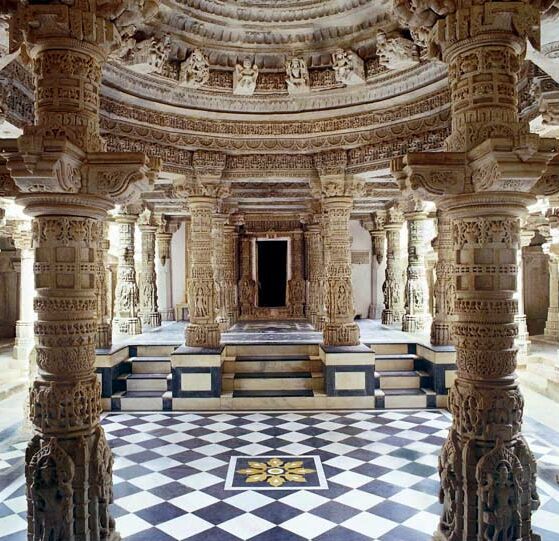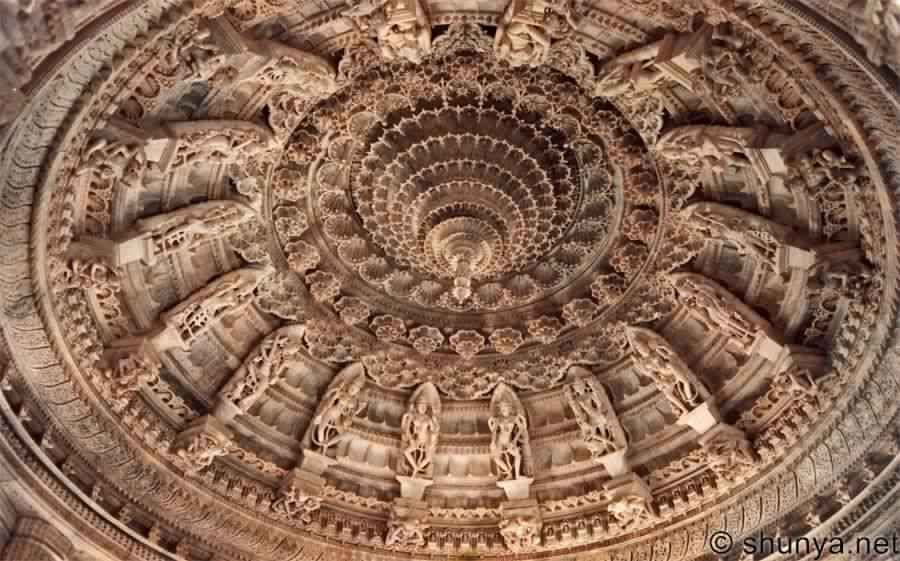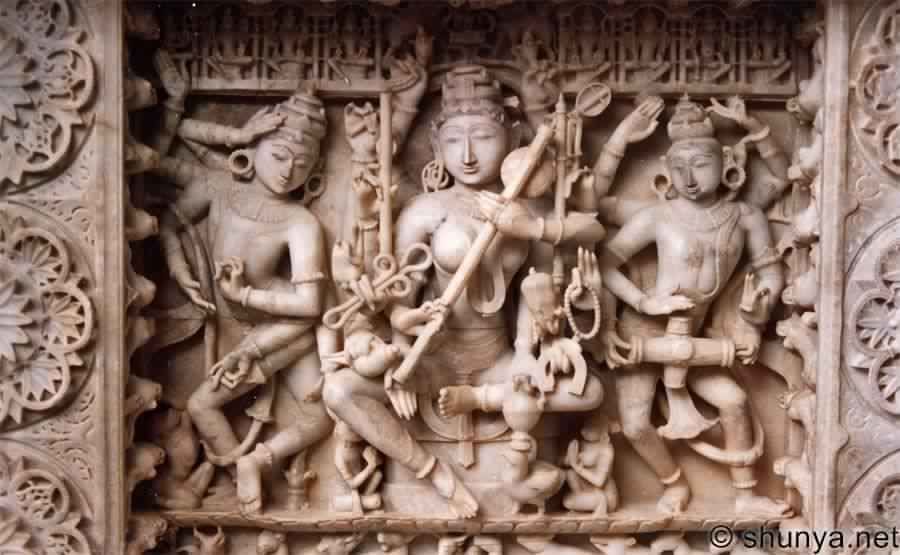 After the religious feel, the 2nd halt was at Nakki lake. The cool pleasant evening added beautiful colours in our travel followed by a silent yet marvellous Sunset.
Spot 2- Nakki Lake: Situated in the Aravalli ranges in Mount Abu, Nakki Lake, locally known as the Nakki Jheel is a paradise for nature lovers. Flanked by amazing natural wonders, this lake is truly a gem of Mount Abu. Story behind its creation is the heart of Mount Abu, the legend has it that this lake was dugg by Gods or Devtas using their nails or nakh that's why the name Nakki Lake - few sections of local tribes also consider Nakki Lake as a holy lake and worship it, Nakki lake is also the only Indian artificial lake situated at a height of 1200 Mtr's above sea level. Located in the centre of the hill station, the fascinating lake is surrounded by lush greenery, mountains and strangely shaped rocks. As you sail through the serene waters of Nakki Lake, it is exciting to see the life of Mount Abu unfolding in front of you. The blowing winds and the soothing temperature of Mount Abu will add to the pleasure of boating and is sure to win your heart. It is a perfect destination for nature lovers and photography fiends. It is also said to be the sacred lake for the proud Garacia Tribe. The nearby natural wonders that are visible from the lake increases its charm.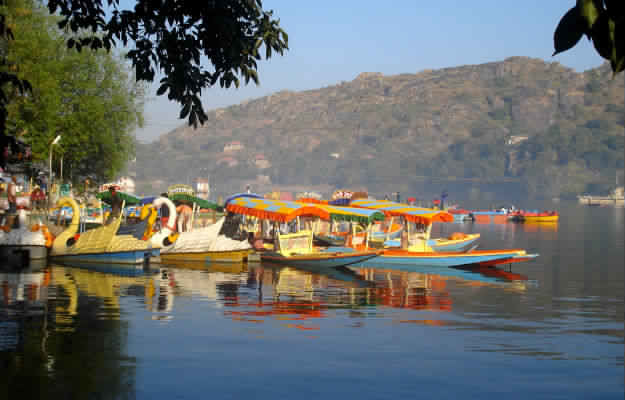 Spot 3- Toad Rock: On the main trekking trail of Mount Abu nearby Nakki Lake is Toad Rock, also known as mascot of Mount abu. Toad Rock is a massive rock structure resembling a toad. It is one of the most frequently visited places in Mount Abu. It is an excellent illustration of Igneous rocks with fantastic shapes in the oldest mountain ranges in the world. To see the panoramic beauty of the surrounding lake and greenish hilly regions you can climb up the rock and capture the breathtaking scenery.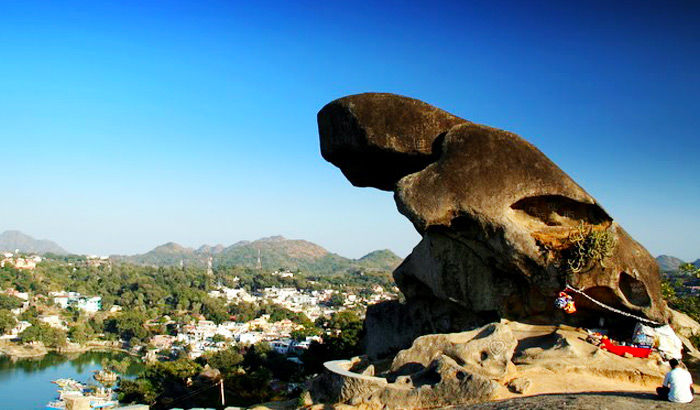 After all this breathtaking and mesmerising moments we decided to go back to our villas. Due to fog it was pitch dark everywhere, but in rains it becomes mandate to hog corn, so we took a halt at a stall but the cold freaked us out and had to rush back to villa.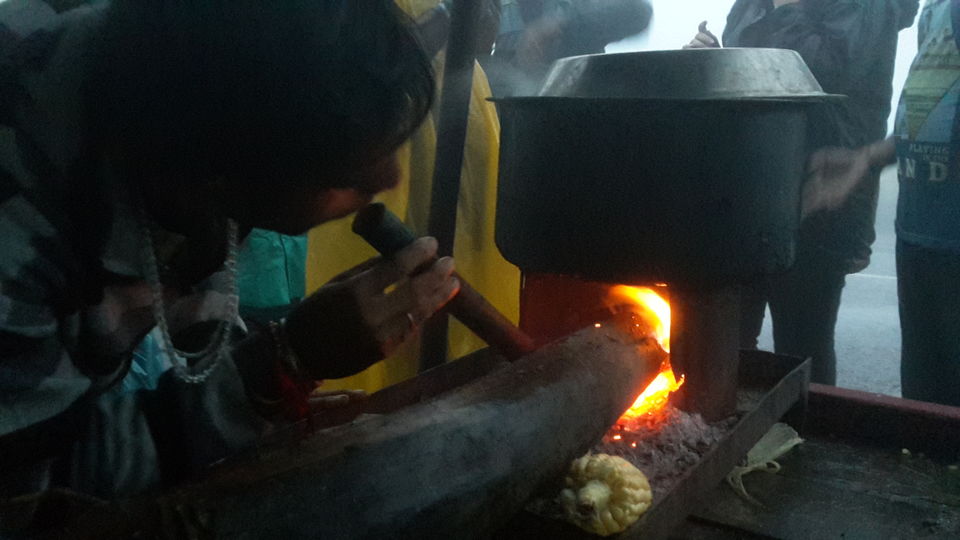 After waking up next day, I found myself in the lush green hills. It was a great morning because of cool, crisp mountain air and everything we can cherish. Everyone was on their toes and we got ready in a giffy since many places were lined up to explore. There was an adrenaline rush since our next stop top of the hill cherry on the cake was reaching there on bikes.
Stop 4- Guru shikhar: Guru Shikhar Peak is the highest mount peak in the Aravalli region and is at a distance of 15 km from Mount Abu. It is situated at a height of 1722 meters. Travellers can enjoy a bird view of the entire Aravalli range of mountains, from the top of this mountain peak. The mornings draw hikers for two reasons, the breathtaking sunrise and the breakfast served by the shops
Temple of Dattatreya is one of the main attraction at Guru Shikhar peak other than scenic views. Dattatreya is known to be the incarnation of Lord Vishnu. A huge bell suspended from a wooden frame having an incription of 1411 AD can be seen at the entrance of the temple. This peak also named after Guru Dattatreya and a rock in a cave also sanctified his footprints. Nearby temple of Guru Dattatreya's mother is also a major attraction for devotees. Just a half a kilometer distance there is an Gurushikhar visible-Infrared Observatory which in-houses a 1.2 m infrared telescope. This observatory is one of the most important infrastructures of ISRO, here astronomical experiments take place continuously.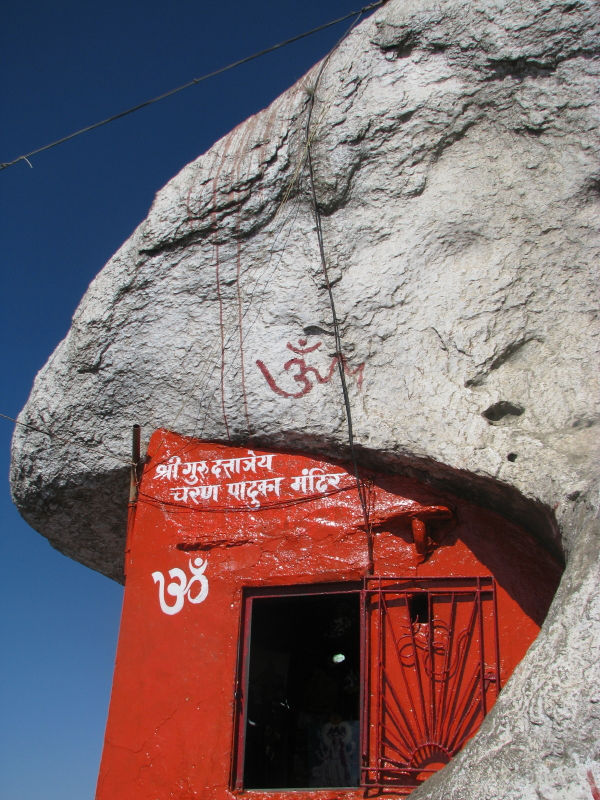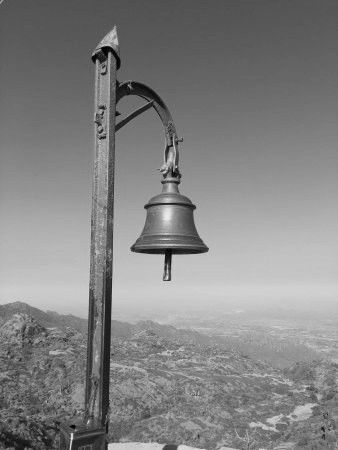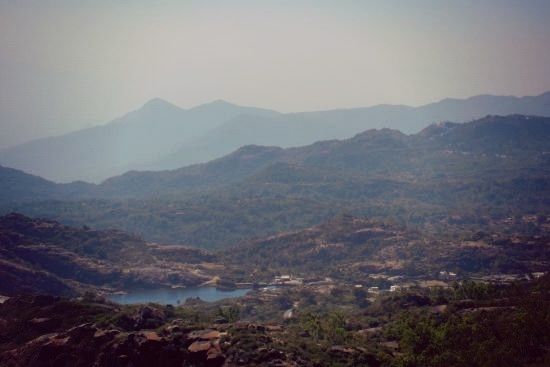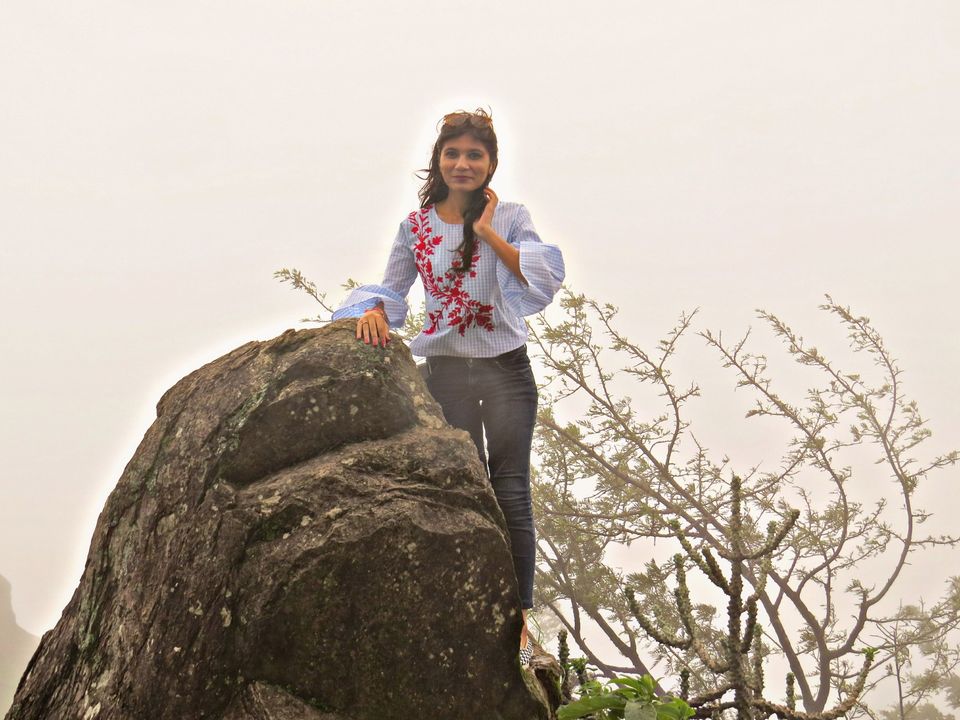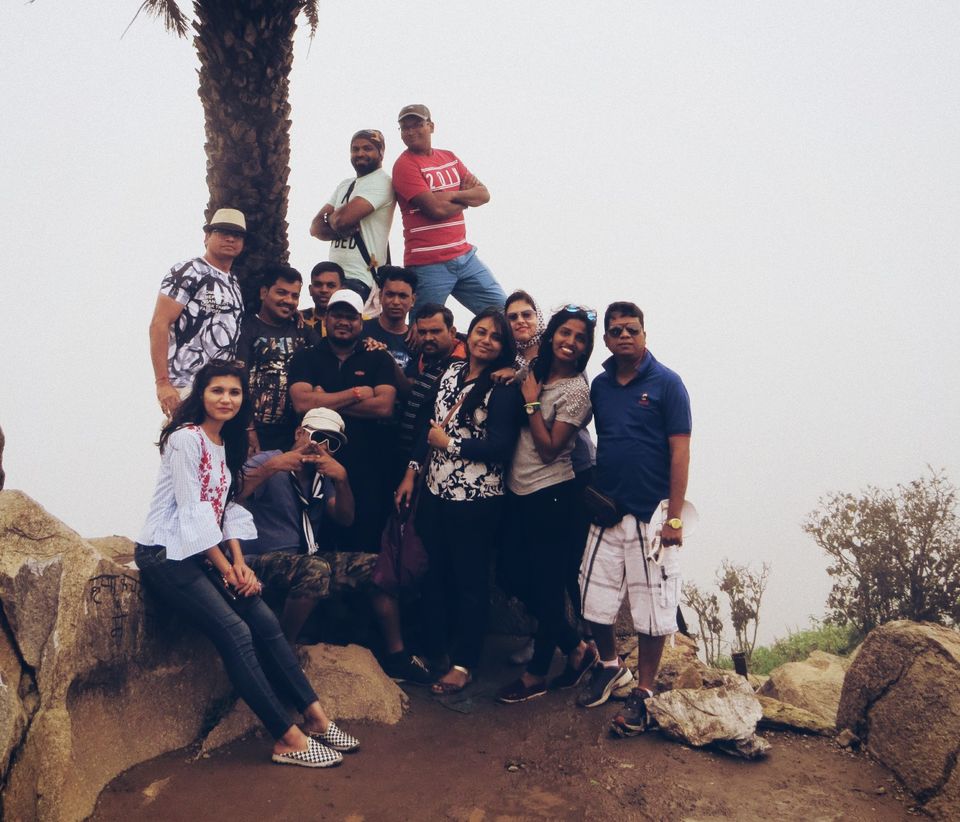 Spot 5- Achalgarh: Achalgarh village is a picturesque village in Mount Abu which is famous for the Achalgarh fort and Achleshwar temple. The fortress Achalgarh is situated at the top of a mountain peak.
A 10 minute climb from Achalgarh brings you to the beautiful and historic Jain Temples which are famous for scenic location and beautiful sculpture. The Achleshwar temple is famous for containing a Nandi which is said to be made of 5 metals, fold, silver, copper, brass and zinc.
Just outside the Mount Abu Achalgarh Shiva temple adjoining the car park three stone buffaloes stand around a tank, while the shape of a King shoots at them with his bows and arrows. According to the mythological belief, the tank was once filled with ghee, but demons, in the form of buffaloes came down and polluted the ghee until the king shot them.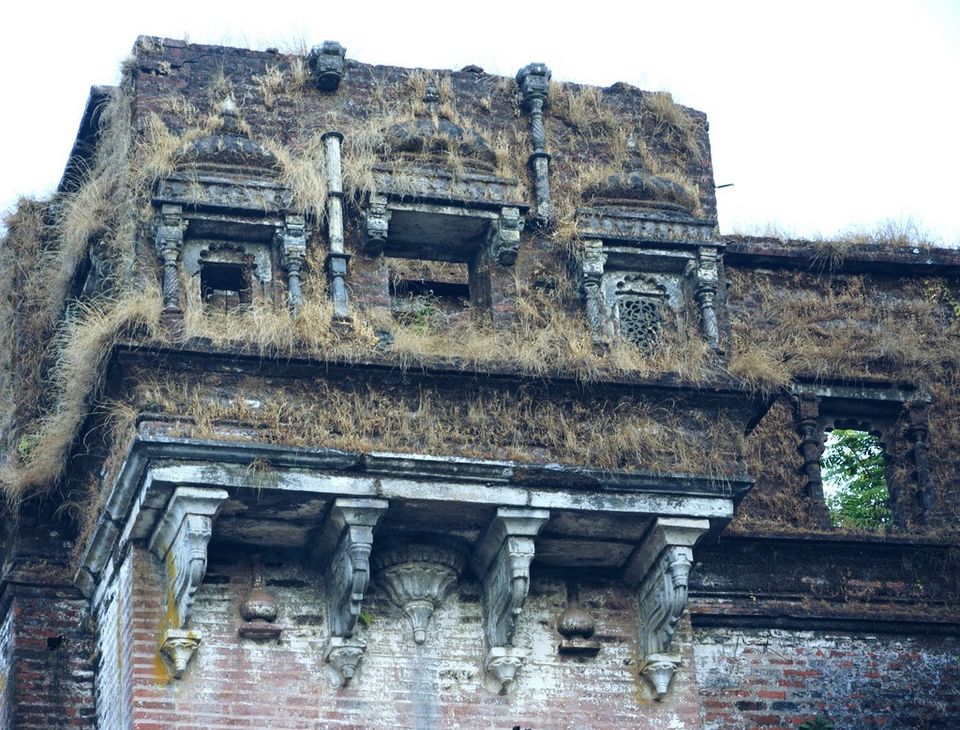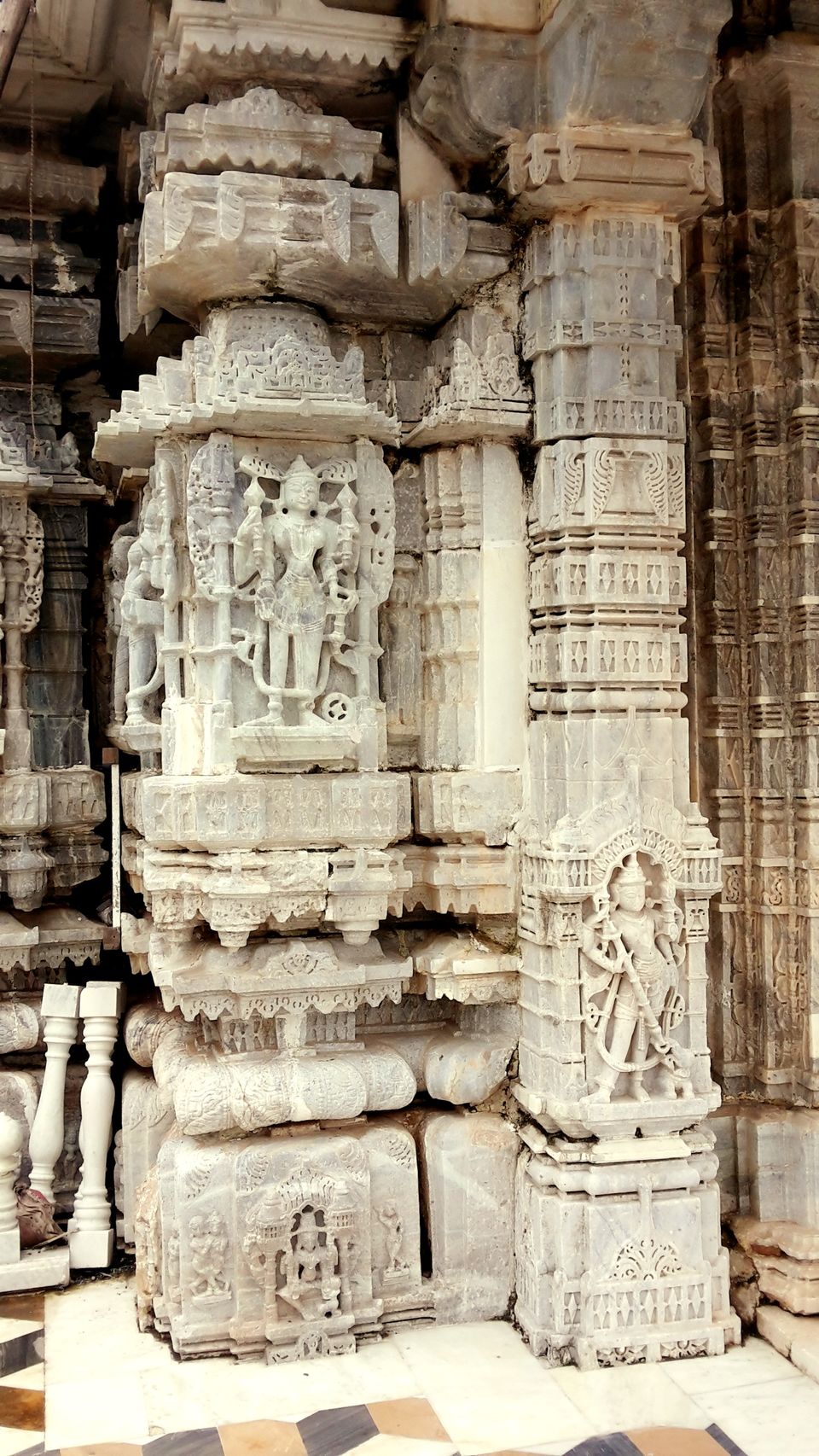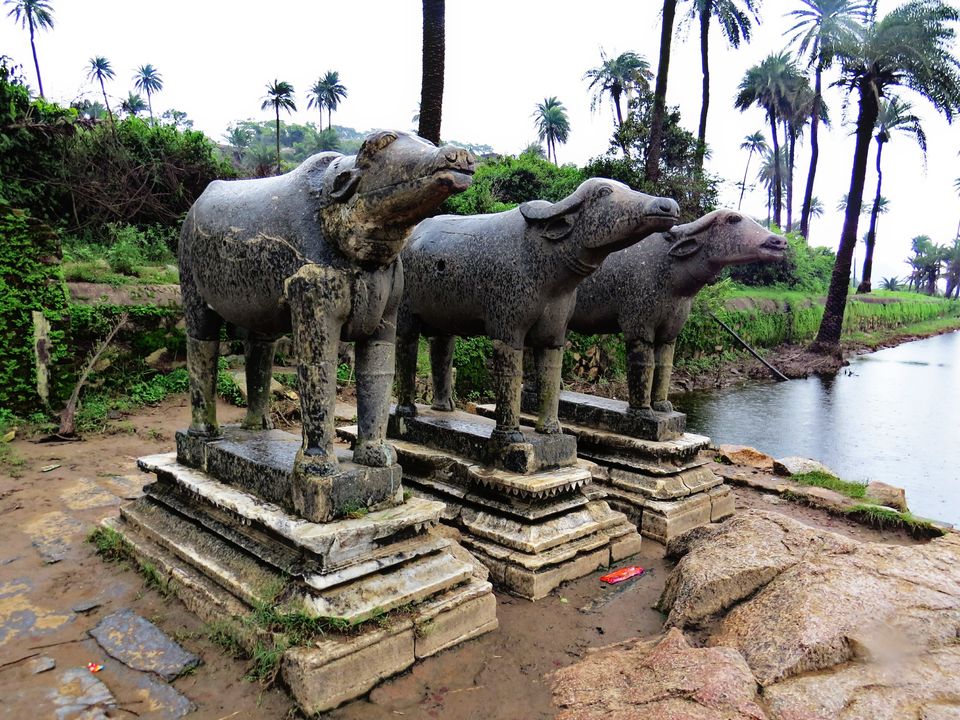 After the religious cum scenic visit, we couldn't think anything except the food. When you are in Rajasthan you can't afford to miss the tempting Rabdi. If you are looking for best place to eat authentic rajasthani cuisine in Mount Abu it is non other than Jodhpur Bhojanalaya, serving savory food which will tantalise you.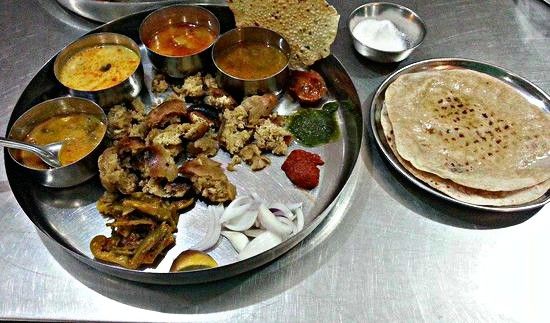 By the time it was sunset, we didn't wanted to miss the sunset view like previous day. All of us rushed towards sunset point.
Spot 6 - Sunset point: Sunset point is a perfect place to treat yourself to stunning views of the sun melting into horizon. Just soak in the entire experience and you will be left with lifetime memories. Don't forget to carry cameras with you as you will love the sight of sunset here. The sunset point has all that takes it to be a famous picnic spot; a nice location, umpteen food stalls and a lively crowd who flock to this place to enjoy some relaxed moments in nature's lap. The twilight around, made the experience fabulous and the landscapes of the mountains around lake made it even more better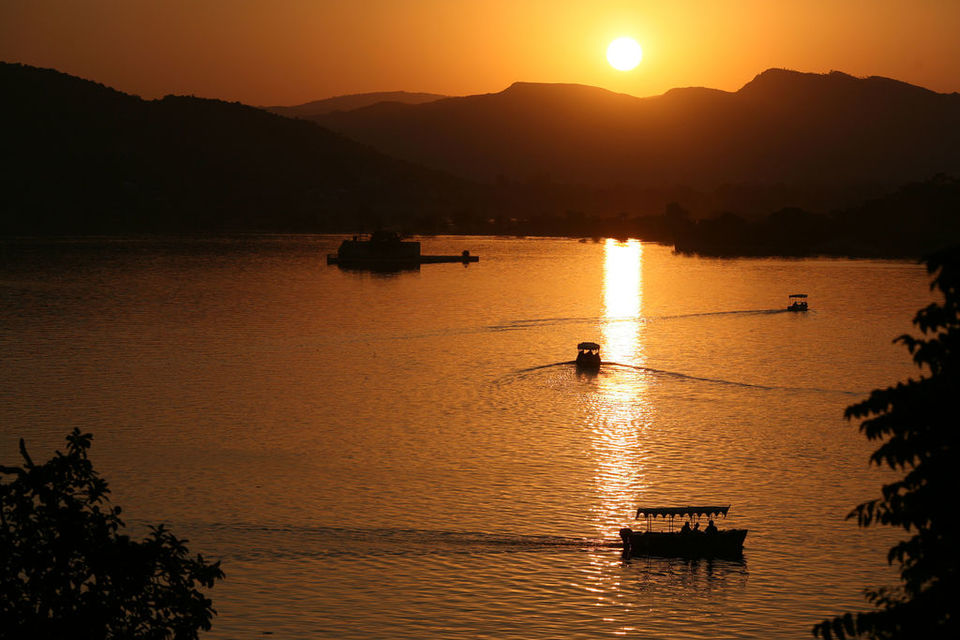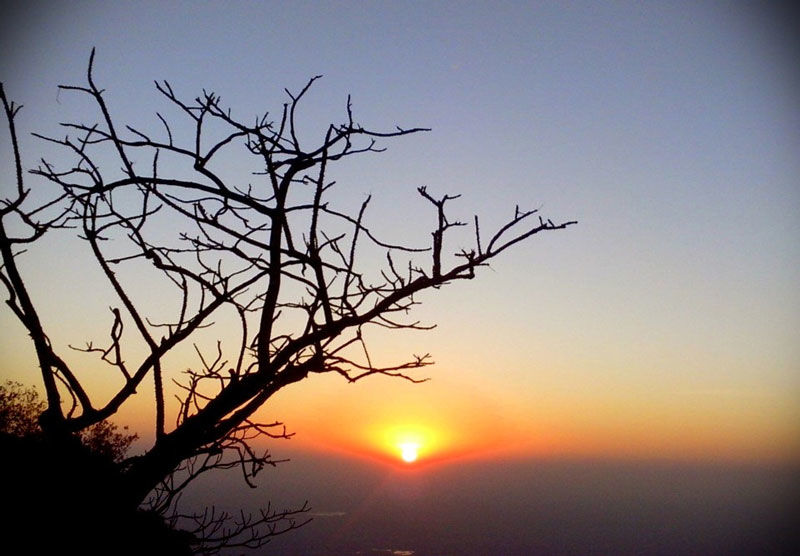 The evening in Mt Abu was very pleasant. The cool breeze added beauty to the walk of relaxation after months. We drove to market area to explore the local city behaviour and we found that unlike any other hill station this city was awake post 11 pm and was serving their best to everyone. Peaceful, musical and relaxing impression it left on our minds. The unforgettable experience was returning back to villa in the complete blackout like condition late evening were only fog could we felt. Scary situation as on way towards villa we might come across any wild animals, due to god's grace we reached safely. This incident is registered in my mind forever.
Next day was the last day of this memorable journey, and exploration didn't end. We took our rides and drove towards Trevor's Tank
Spot 7- Trevor's Tank: Trevor's Tank is just 5 kms from the main town centre. Trevor's Tank is basically a huge man made reservoir, built in the year 1879 AD by famous British engineer Col.G.H.Trevor. This place is an abode to variety of flora and fauna and also a paradise for photographers providing panoramic view of lush green nature. The other fascinating place is sher gaon village, it is basically rustic hamlets tucked away from the onslaught of modern developments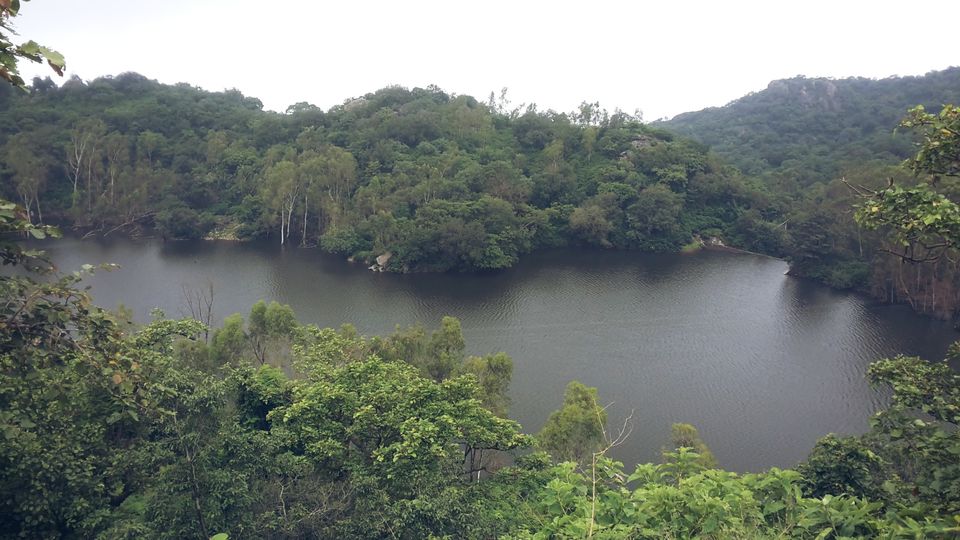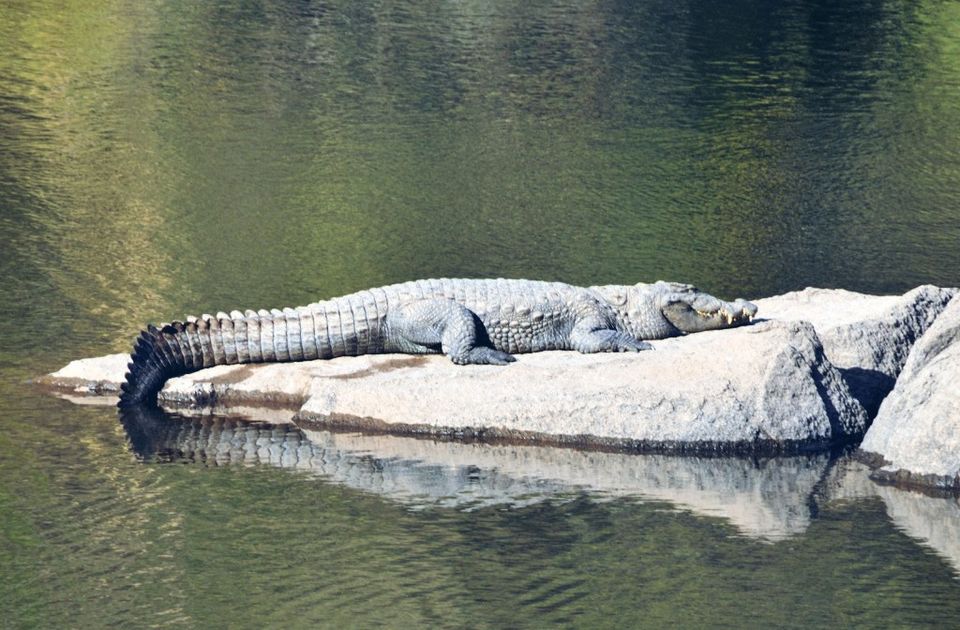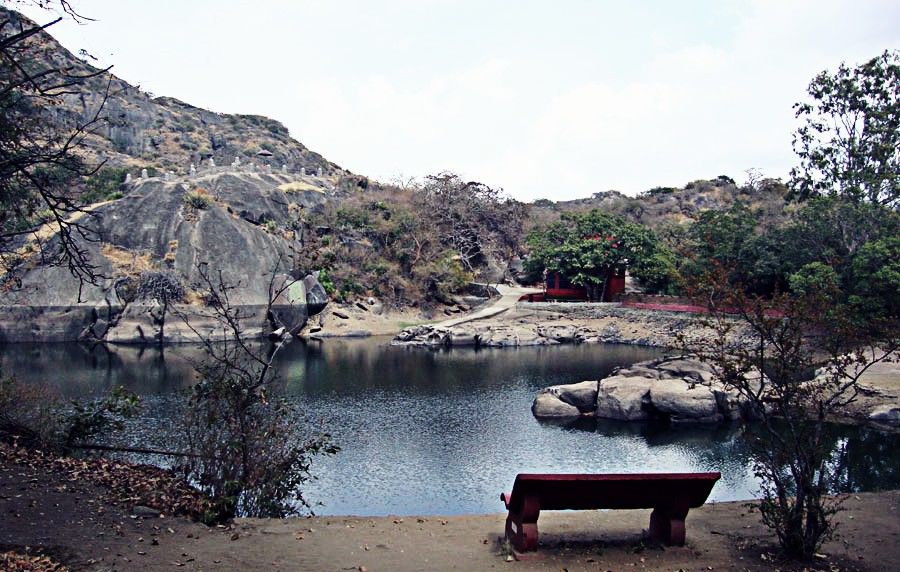 The final spot but not the end of this journey thou.
Spot 8- The Universal Peace park:
The Brahma Kumaris Peace Park is both lovely and serene; a natural environment where silence and recreation co-exist. The teachings of Brahma Kumaris are followed here which say that every religion leads to God and you should follow the principles related to them. People at Brahma Kumaris World Spiritual University believe in universal peace and they advocate that the only method of achieving that is through Spiritual Knowledge and a form of meditation known as Raja Yoga. The Universal Peace Hall conducts free tours for introducing their philosophy and spirituality.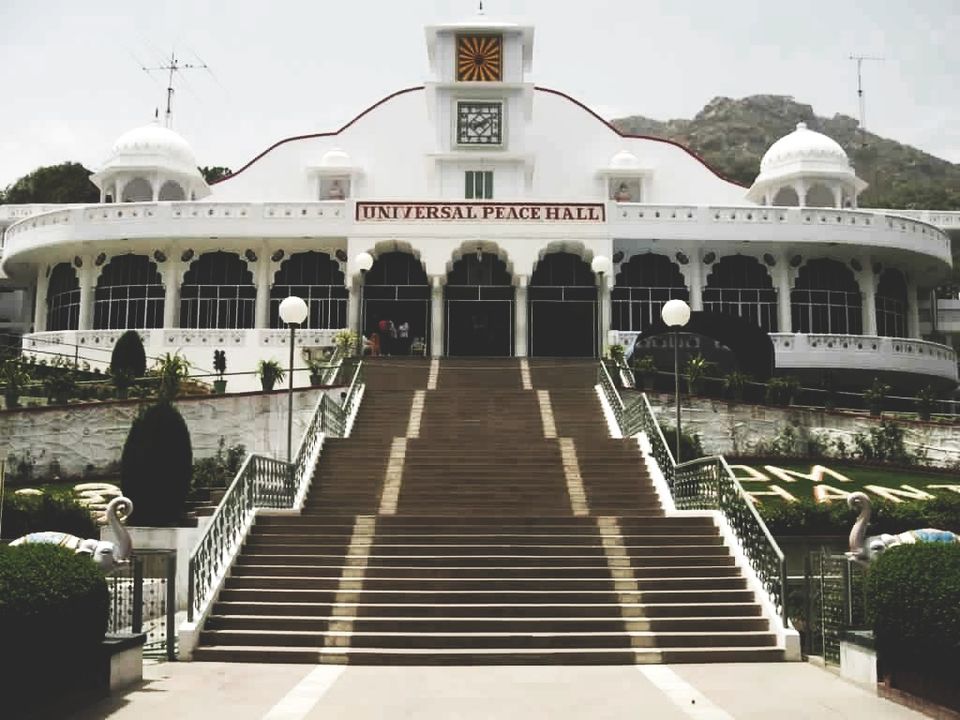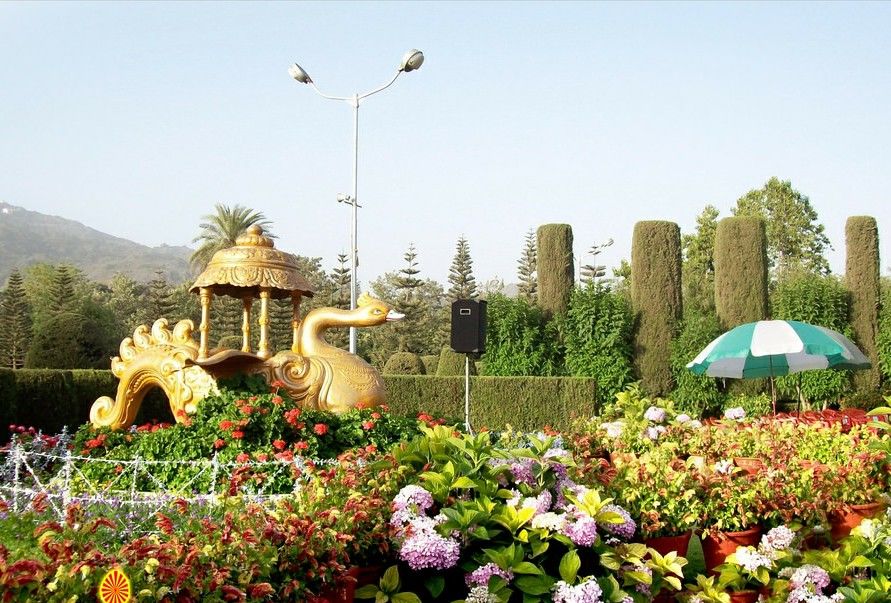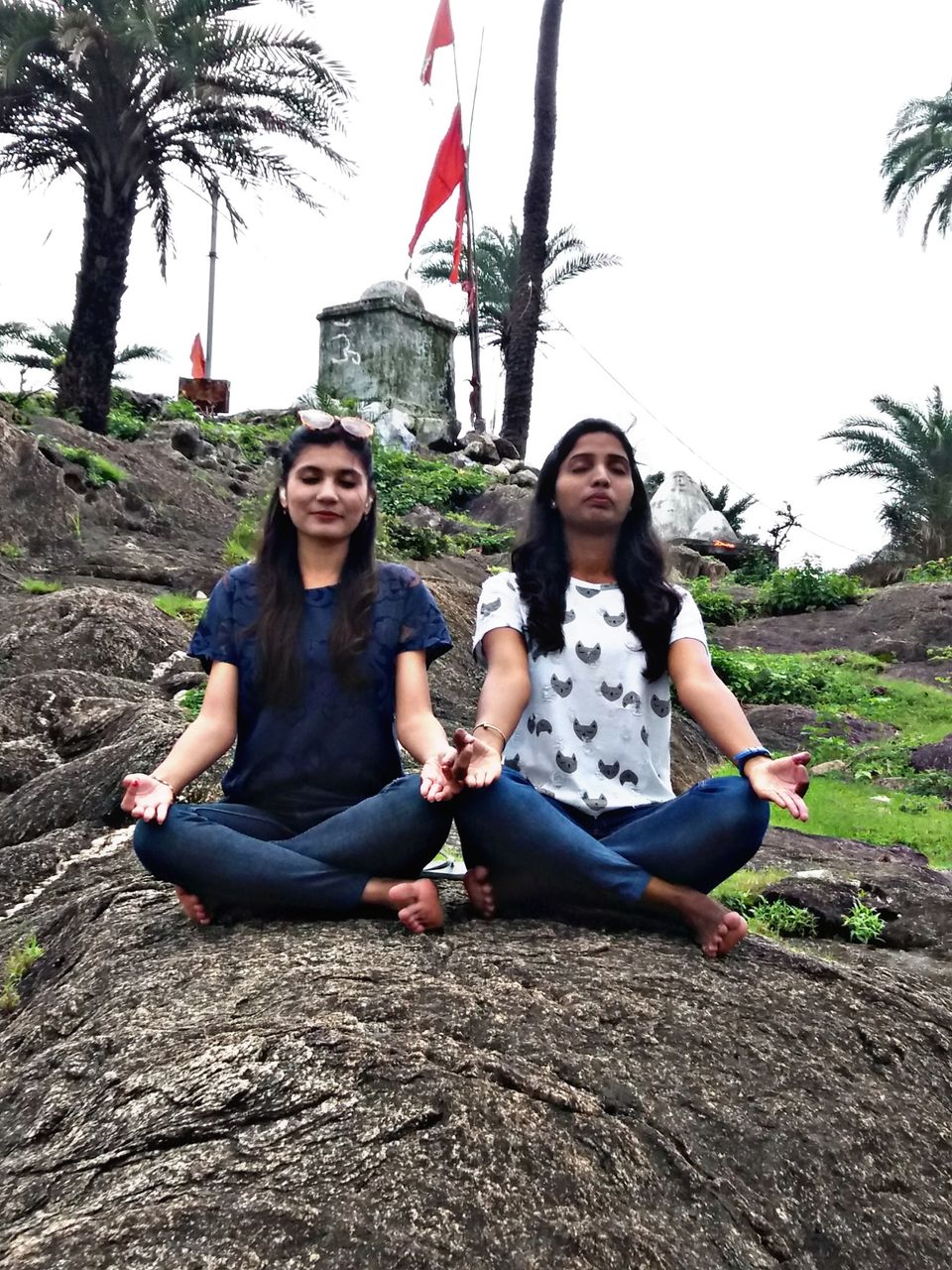 Like its said, 'Every clock that matters ticks continuously.' Keeping this adage to its respect, we had to leave the place to reach our start-point again.'
After all the fuss had to check out of the villa, wave a goodbye to aravalli hills and Mount abu on its foothills. I had unforgettable memories packed and stuffed in my bag and started my way towards Abu road railway station to be back to pavilion. It turned an ice breaker and new friendships developed with mesmerising memories like it is said," The tans fade but the memories last forever.