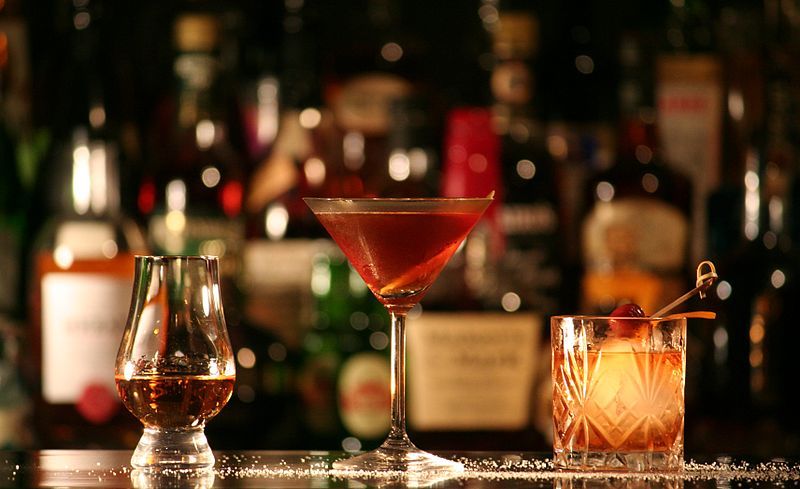 Jaipur is one of India's top tourist destinations, vivacious in its traditions and vibrant in its culture. Old forts, temples and palaces have defined Jaipur's skyline since time immemorial. However, the norms of the modern world too are catching up with our dear Pink City with lightening speed.
An upcoming metropolitan city, Jaipur is remodelling itself to be relevant in current times with the inauguration of various pubs just within the last few years. So if you're heading to Jaipur any time soon, you can delve into its history by the day and drown in its spirits by night! To experience Jaipur's night life, here are the pubs and bars that you must visit.
A pioneer of bringing the clubbing trend into Jaipur House of People (HOP) is a happening weekend party destination in the city. If you're visiting Jaipur and are looking to do something fun, HOP is your shortcut to happiness. An outdoor, rooftop pub, HOP's ambience is an instant charm and one that is undoubtedly the best in Jaipur. With a variety of finger foods, continental dishes and numerous platters, this pub is suitable for those who just want to kick back and enjoy a few drinks with delicious food.
Standout Cocktails: Their LIIT and sparkle shots are top favourites for the perfect buzz.
Cost for two: Rs 1,500 including alcohol.
The very name of this rooftop bar suggests the vibe that it offers. Blackout is just the right place to spend a night partying with your friends. With great music, a variety of cocktails and yummy food, blackout is a must-visit. The interiors of the pub are dim, yet gorgeous, comfortable, yet force you to dance with energy. Blackout specialises in a variety of cuisines, Indian, continental, Italian and finger foods.
Standout Cocktails: Red wine Sangria and Electric LIIT
Cost for two: Rs 1,600 including alcohol
Yet another rooftop bar where you can enjoy the pleasant summer evenings in Jaipur. Located in the activity hub of Jaipur, Asteria overlooks the magical city lights of Jaipur, while being a Grecian-themed pub. Leave all your worries behind and step into this wonderland for a perfect night out. If you're a fan of live music, you can catch live rock, pop and Sufi performances on weekends. Foodies can enjoy their Italian, Chinese Continental, Indian, Arabian and even Kashmiri food, while alcohol lovers can choose from a wide variety of cocktails and liquor.
Standout Cocktails: Summer berry red wine Spritzer
Cost for Two: 1,500 including alcohol
This restro-bar is just the right place if you're a big beer lover! With a variety of beers on offer, Beerlicious is the place to go if you want to satiate your thirst for beer. Along with different types of beers, there are fun and unique beer-centred cocktails on the menu. To complement the variety of food, the restro-bar offers a beautiful view of the city. On Sundays, Beerlicious also has live music performances.
Standout Cocktails: Beergarita, Dark cobra
Cost for Two: Rs 1,200
Bar Palladio is one of Jaipur's gems where you will definitely not be able to keep your camera away. Bathed in royal blue interiors, Bar Palladio fuses exquisite Rajasthani aesthetics with modern artistic styles. Alongside these beautiful interiors lies a breathtaking outdoor setting which is decorated with lanterns and candles. On winter evenings, you can cosy it up around bonfires and spend a fun evening with your loved ones. Bar Palladio offers an extensive drinks menu that is new, unique and very exclusive. In case, you're someone who loves to experiment with drinks, Bar Palladio is sure to make you happy.
Standout Cocktails: Mombasa sunset, Caiprissima
Cost for Two: Rs 1,800 including alcohol
Kloud, located within the Royal Orchid Central property is a must-visit for its kickass bar. Kloud has an extravagant collection of liquor at their bar, there's something for everyone, gin, vodka, wine, whiskey, just name it! To top it all, the bar has exclusive red and white wine from countries around the world, including France, Australia, South Africa, USA, Argentina, Spain and Chile to name a few. So lounge in this rooftop restaurant by the pool, watch the sun go down, and taste the best wines from around the world.
Standout Cocktails: Bodegas Juan Gil, 007
Cost for Two: Rs 1,200 including food and alcohol
Located within the premises of Hotel Golden Tulip, F Bar and Lounge is known for its relaxed vibe, and at the same time, its bursts of energy. The rooftop bar and lounge is aesthetically done up with dim lighting and bright pool side setting, whereas the indoor setting is glossy, shiny and looks bathed in opulence. What stands out the most at F Bar is its eclectic array of drinks menu, its quirky and fashionable food menu that is sure to be an entertainment in itself. Rated highly in its service and ambience, this high-end bar is perfect for a Saturday night, special occasions and quiet dates.
Standout Cocktails: White /Black Russian, Tequila sunrise
Cost for Two: Rs 1,900
So, jive and vibe in Jaipur, and enjoy its high spitrited night life. Know of more such great cafe-bars around the country? Share your go-to weekend list with us HERE!
Frequent Searches Leading To This Page:-
jaipur tour package for family, jaipur holiday package, jaipur one day tour package, jaipur tour package for couple, jaipur trip package, jaipur trip cost, jaipur city tour package