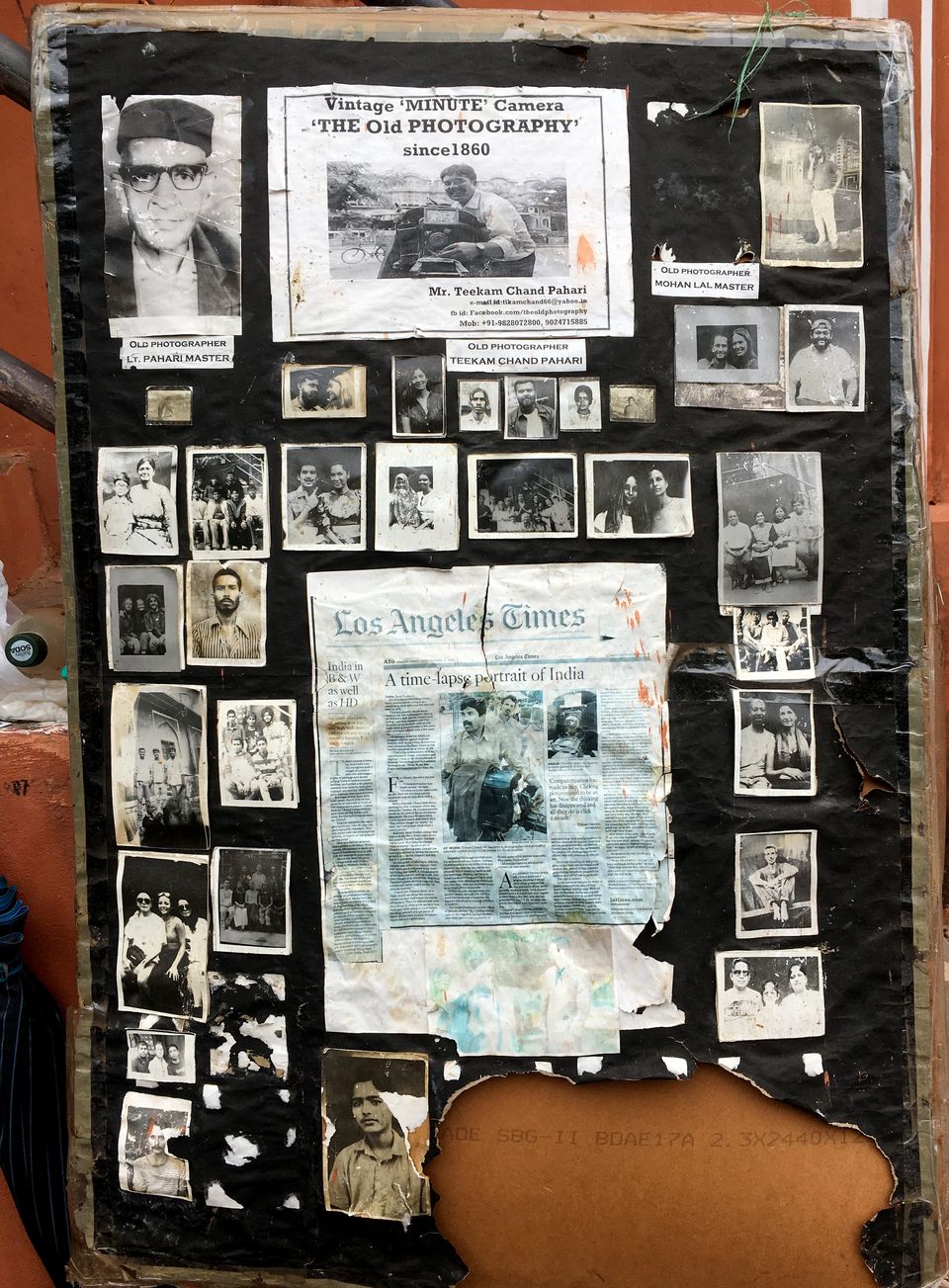 Quick stats:
Person: Tikam Chand, who clicks photos with an 1860s box camera
Price: 200 for a print
Timings: 11- 5 pm
Location: Outside Hawa Mahal, Jaipur.
In 2014, I met Tikam Chand via a Lonely Planet led search which materialised into him agreeing to be profiled by me for a travel series I was directing then. Jaipur was my city of choice for this particular episode and since we sold ourselves on showing the 'offbeat'/ 'quirky' elements of a city, Tikam Chand was the right find and I was grateful to the internet for having stumbled upon him. Why? The man had been capturing the essence of Jaipur and its many curious visitors on his 1860 box camera, inherited by his father, who had inherited it from his father's father. Tikam Chand, let's call him Legendary for what I'm about to say, was a mini walking museum. He had captured a hundred-odd visual stories over 30 years and his craft was well worth preserving. With his pride held in the delicate glass box of his camera, his smile made wider with the wide eyedness of the many tourists that thronged him and his tastefulness reflecting in his immaculate black shoes, neatly combed hair and a gentle smile made me a perfect segment for my Jaipur episode.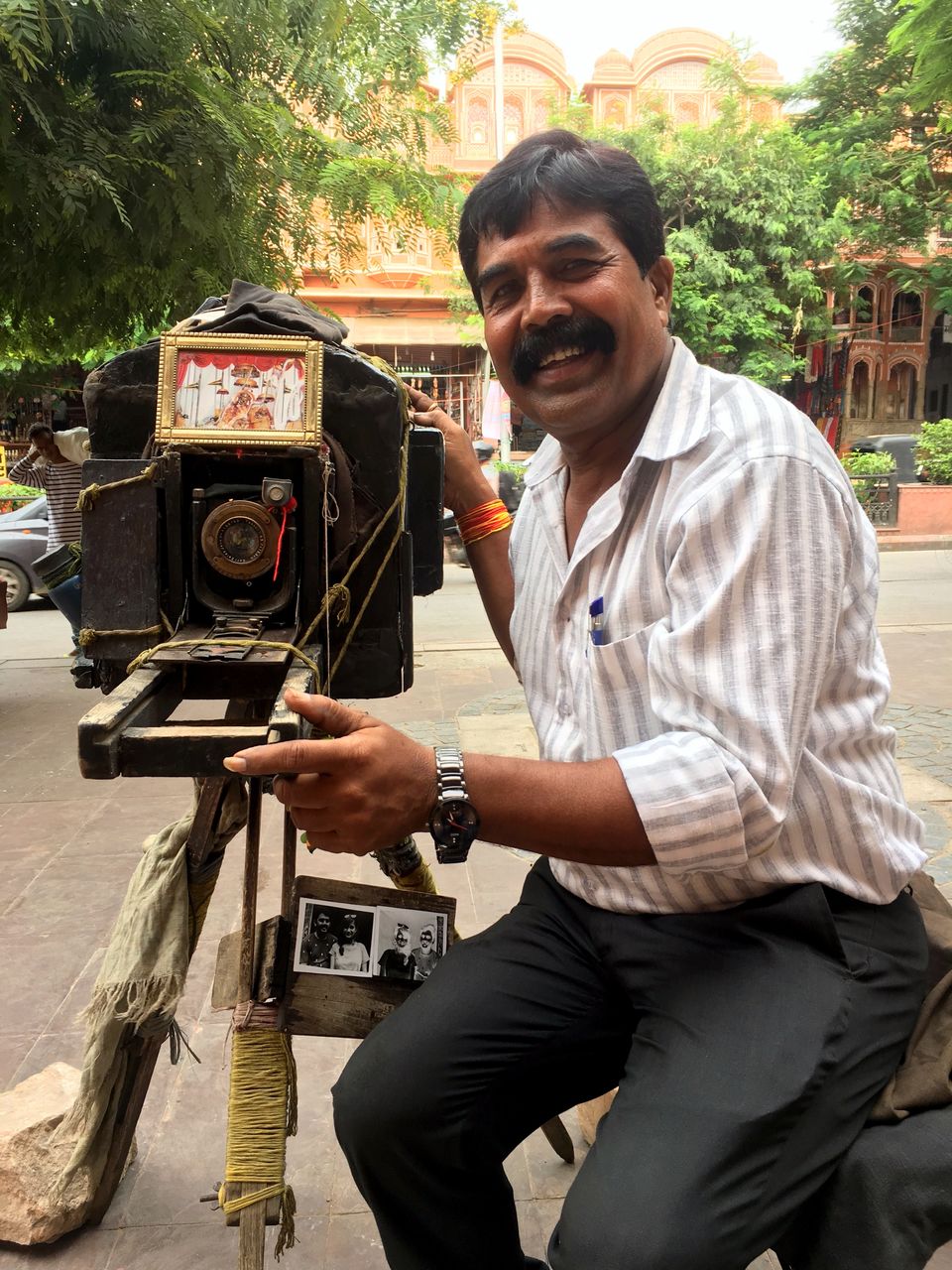 Until i met him again this year, last month. And a saw a different story.
Mister Chand's peculiar calls of attracting visitors to his photography stall no longer appealed to anyone. If you heard them you'd probably think of a little fat bird who wasn't able to get up from the earth- that's how they sounded. His voice sounded wounded. His soul sounded resigned. Upon being reminded that I had met him in the summer of 2014, Mister Chand didn't have much other than ruefulness to offer. However, once we sat ourselves down to become his subjects, allowing ourselves to be immortalised in the dusty lanes of Hawa Mahal, Mister Chand strung up old chords. He told us the business was in shambles. Nobody, not even the gora folks were interested anymore. "Could be the economic slowdown in their country", he'd say as if consoling his own heart.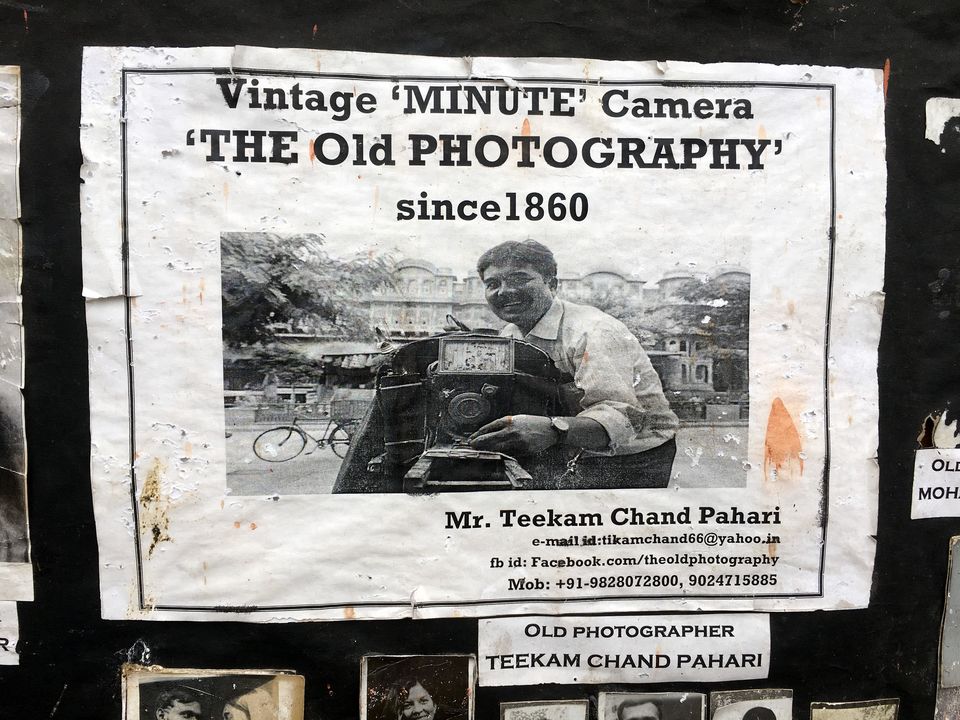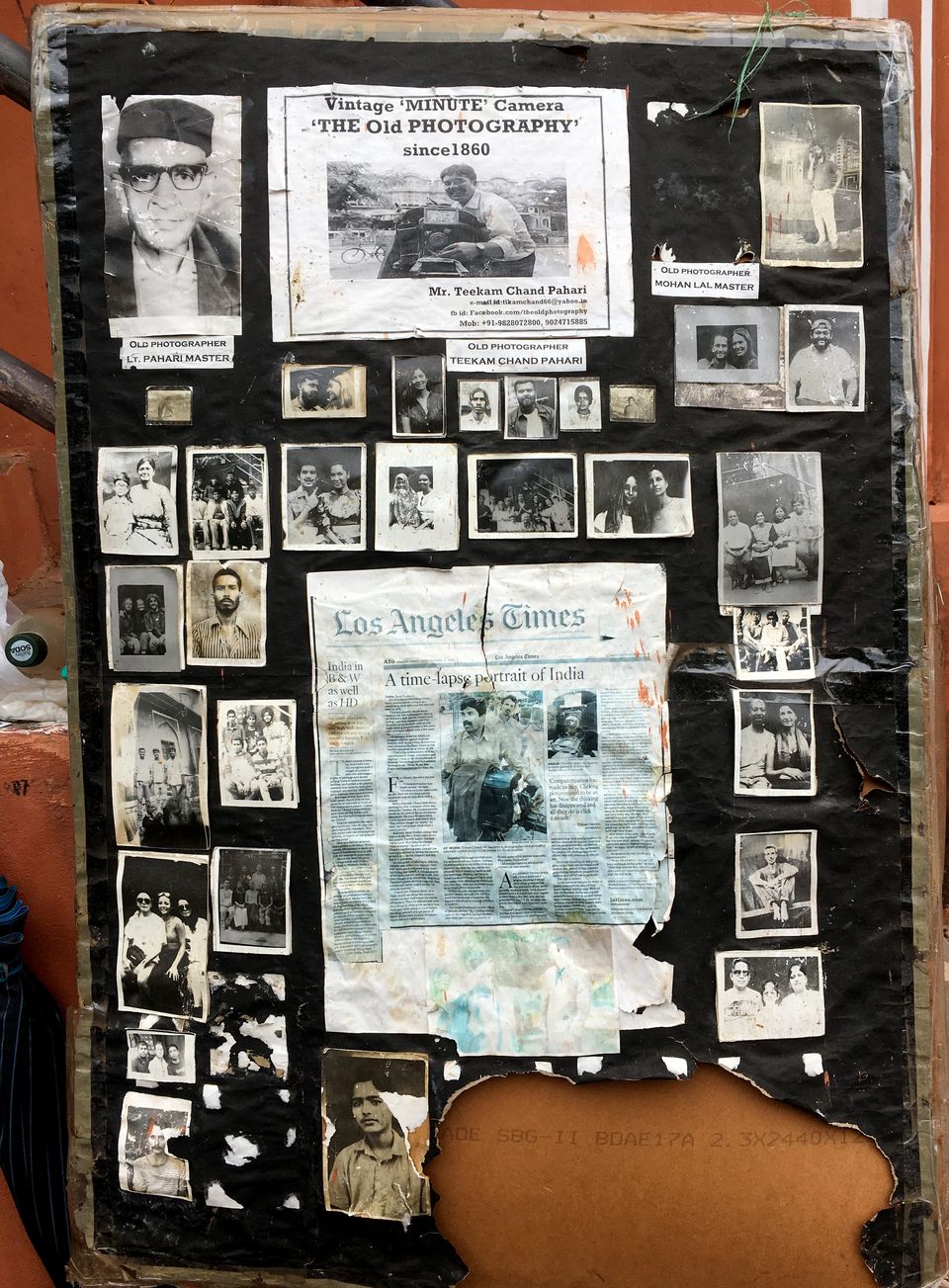 Stirred by my new-found knowledge, my mind flickered between one ray of hope of reviving Mister Chand's business, to another. "Brand collabs. Carl Zeiss might want to trace back one of their old lenses to Mister Chand." "That's too long a shot." "Writing to the National Archives of India?" "Sorry but who in the sarkari office might even lend me an ear, let alone a meeting?" "Maybe make an Instagram post and make it go viral."
So I'm doing that. If you ever go to Jaipur and are not remotely in the mood to get an old school photo, force yourselves to get one and visit Tikam Chand. Get the biggest size he has. He needs our help. And we need this photographer's legacy.