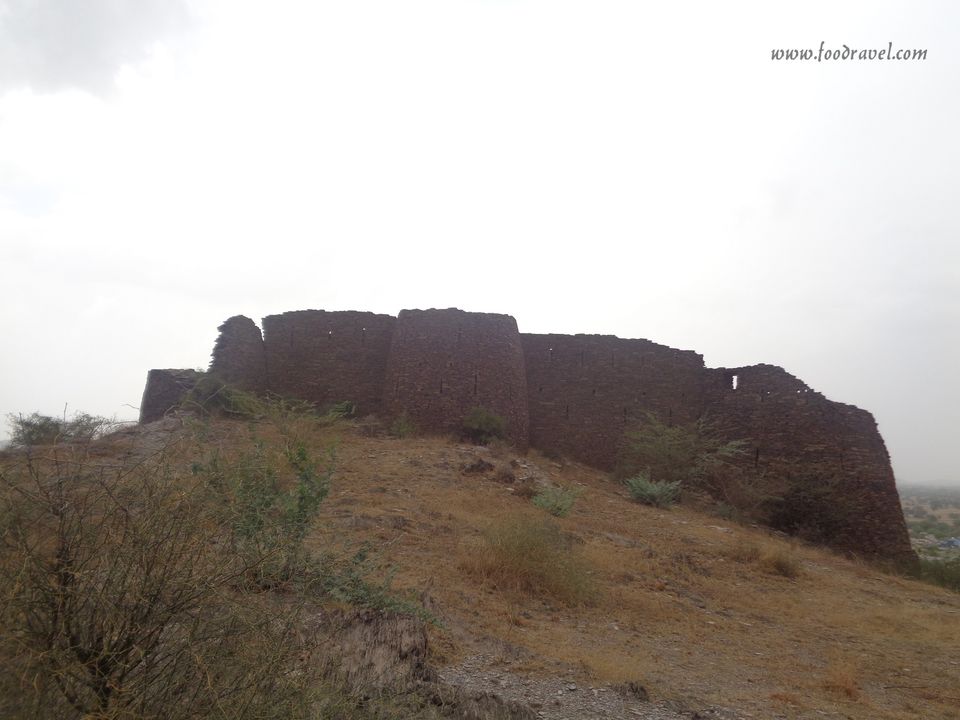 I have always loved to explore the places which have lost their glory in the pages of history; places which now are just a part of stories of the local people. Be it a ruined fort or a hill, an abandoned baori (stepwell), I feel a strong connection with them. I believe there was a time when these places were standing majestically and enjoyed glorious history but now due to natural calamities (earthquakes or others) and ignorance by the government, are just counting their days. One of such places I found is in Mandhan. Mandhan Fort left me restless with several questions.

Mandhan Fort - Geography and History
Mandhan is a small village situated in Neemrana tahsil of Alwar district, Rajasthan district. Being in Rajasthan state you can imagine the weather of this place. But being in touch with Southern Haryana, this place enjoys rain and monsoon too.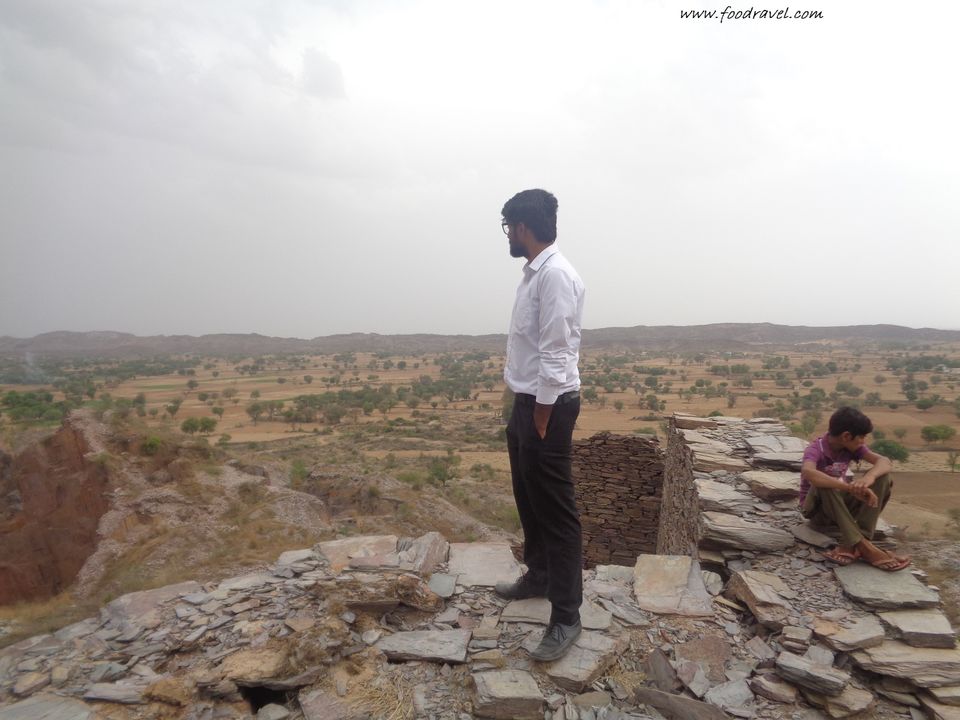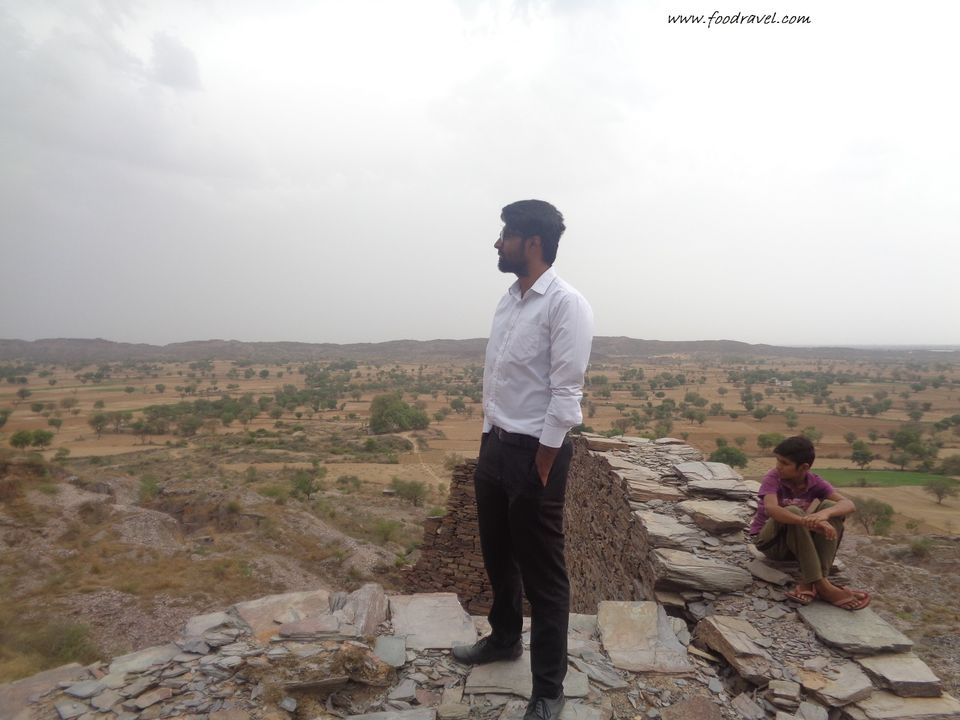 The fort is located at the hilltop. It is another hilltop fort which I visited, previously I visited Madhogarh Fort which is also a hilltop fort. So, one fine day while I was returning from a school with my team (Rashtriya School, Khandora, Rewari), I made plan to visit this fort. It was on the way and the weather was also comfortable and pleasant. Thus, we entered the village, we had a black SUV (XYLO). The village was still holding its ancient culture. The houses were all old styled, old styled, narrow streets, mud houses, and some big houses built in the ancient architectural style. We had to face a little difficulty due to the vehicle as the streets and passages were too narrow. So, we spoke with some locals and parked our vehicle at the street corner. They told us that it was all safe.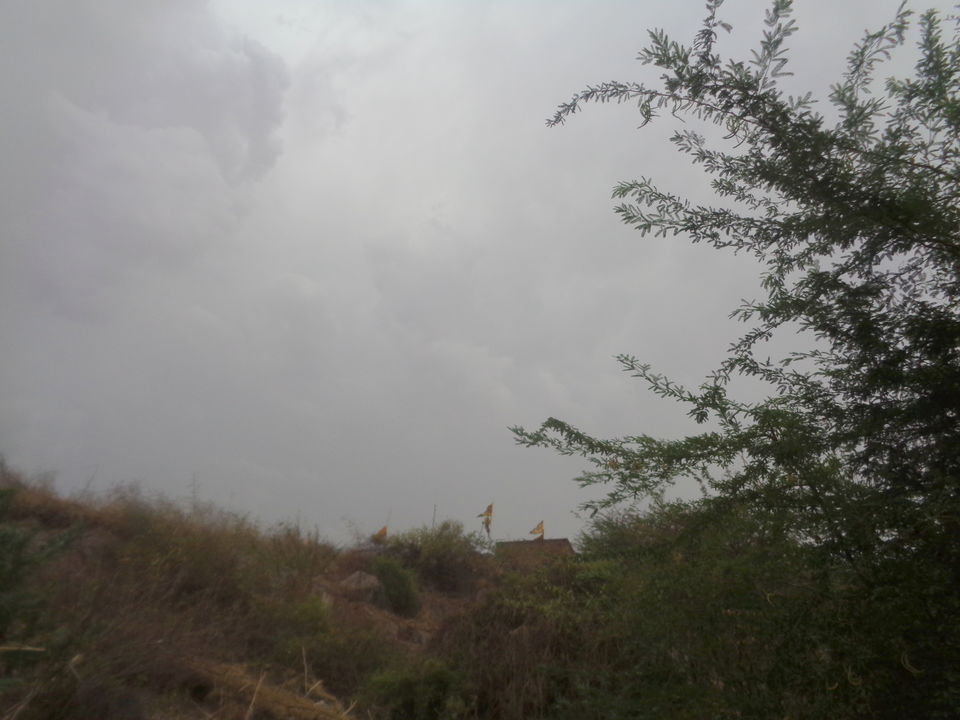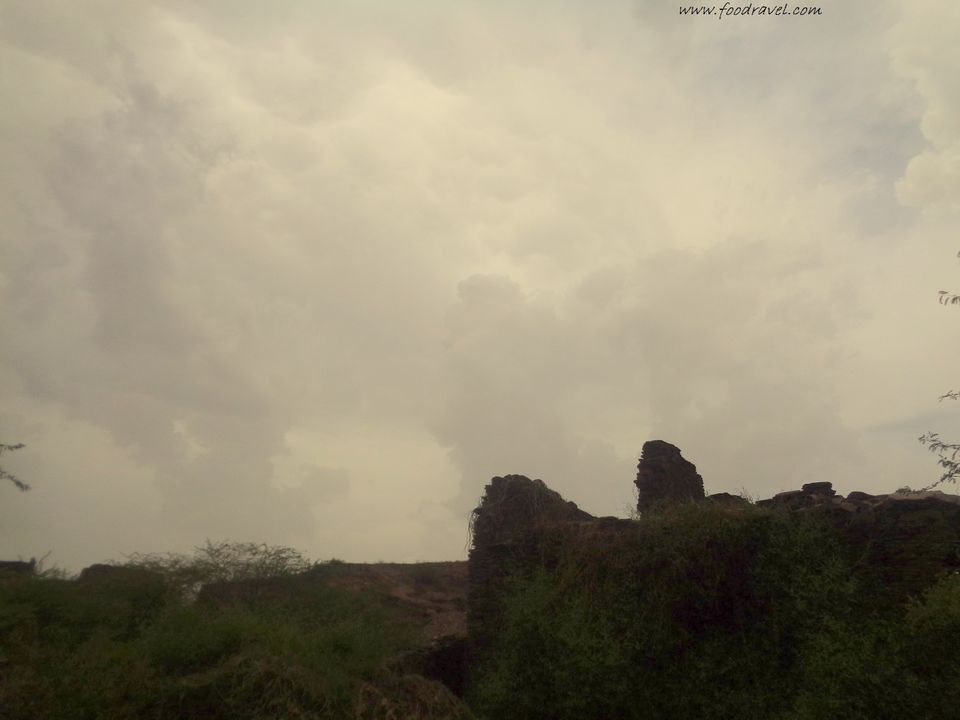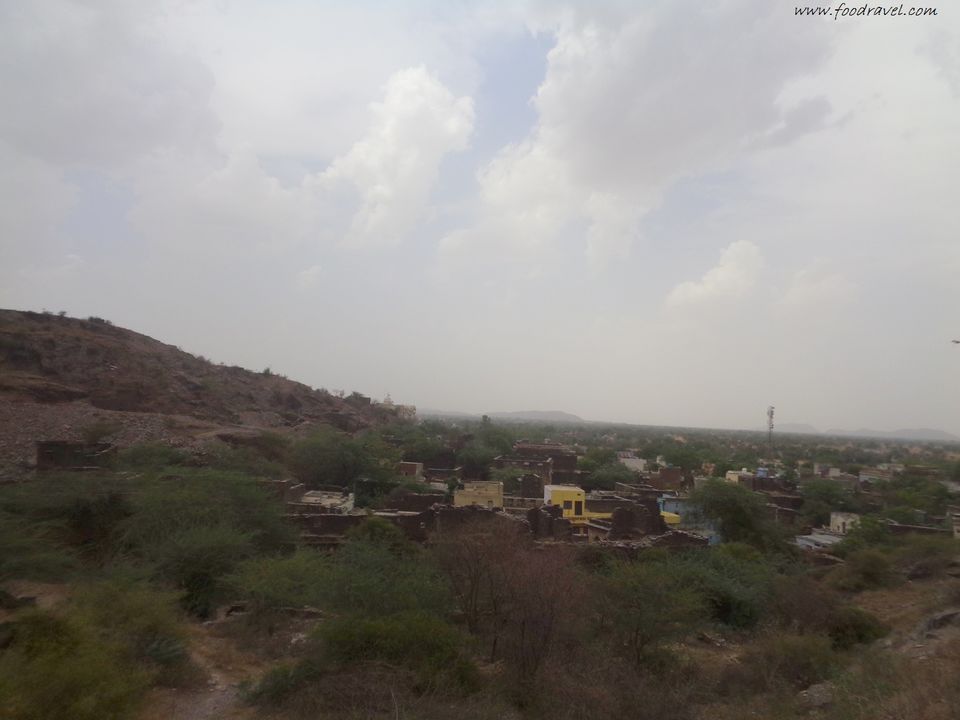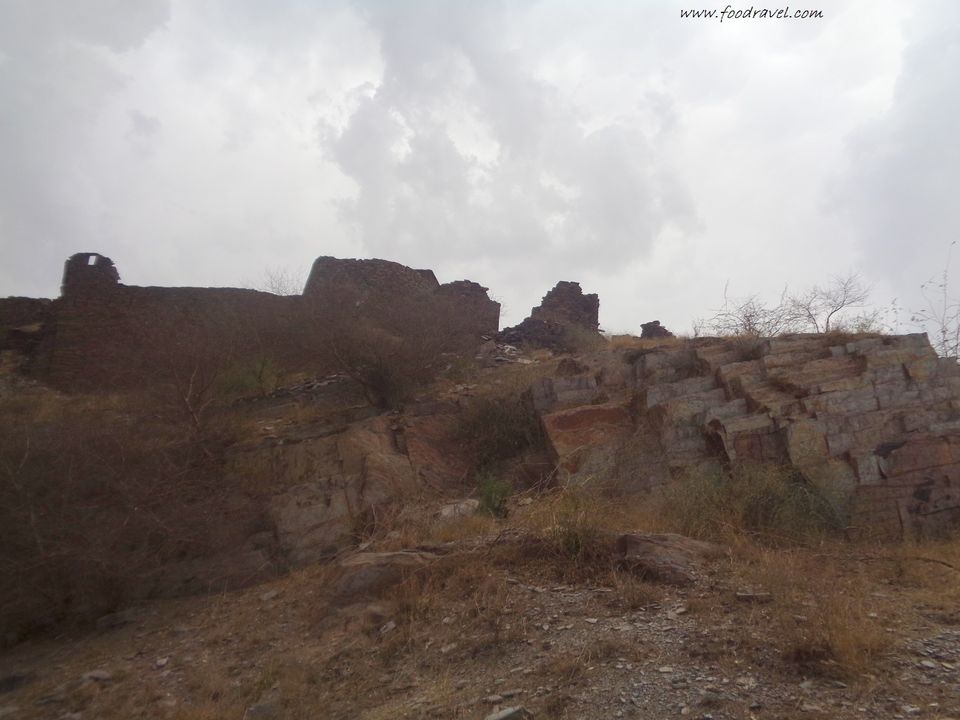 We all then headed on foot towards the fort. From the village, a small high school boy accompanied us and offered us to be our guide. So, the hill trekking was a challenging task; as there was no clear way for climbing up. There were bushes, sharp stones and one wrong step could invite severe injuries. So, we were damn careful. With all these challenges we reached to the top finally. I was totally disappointed to see the condition of this fort. For me, it was really disheartening to know that a wonderful fort which must have had a great history, had been left to die slow death. Though Rajasthan government has restored most of its forts but this one was left abandoned.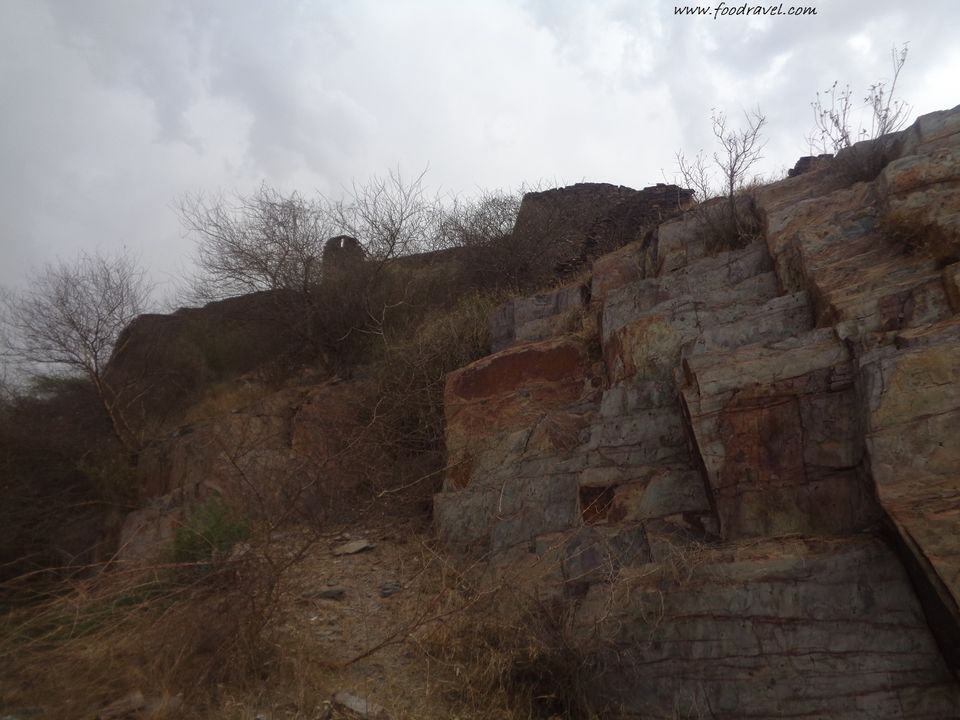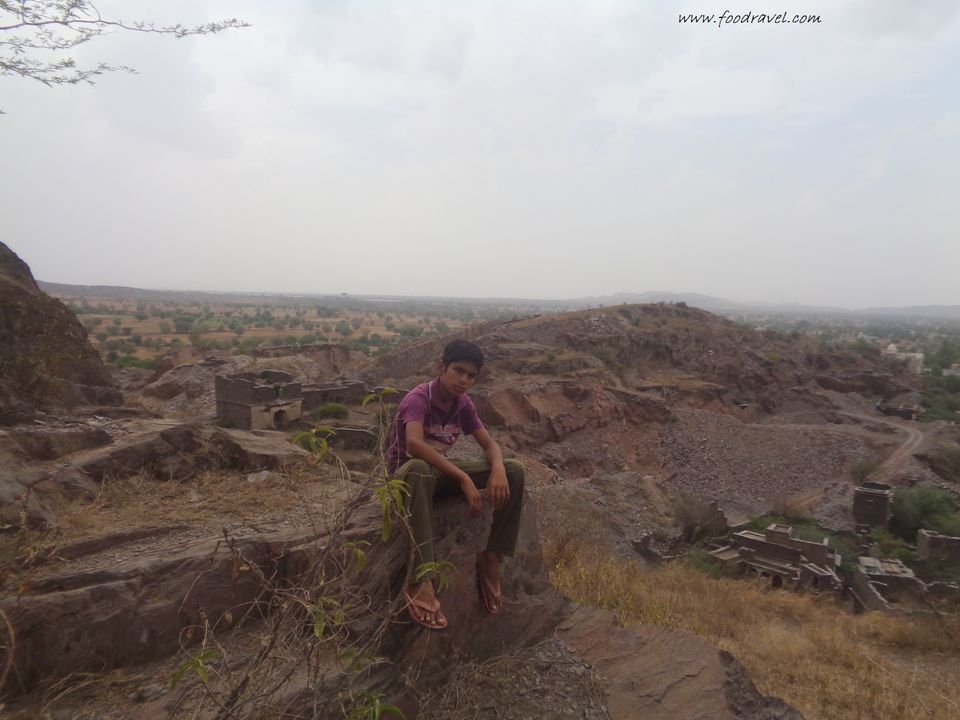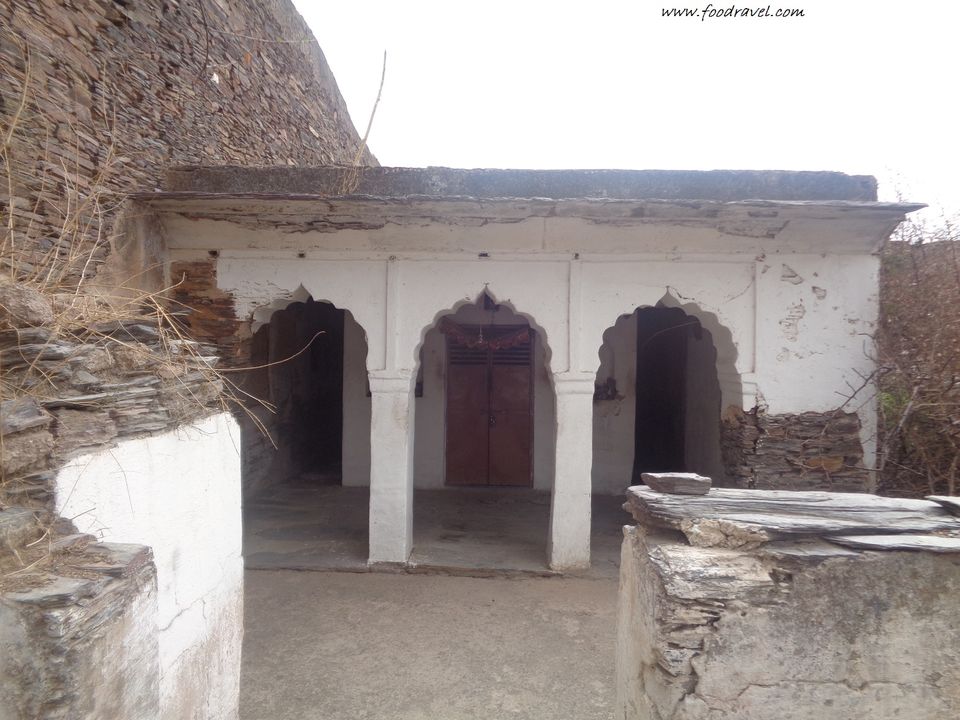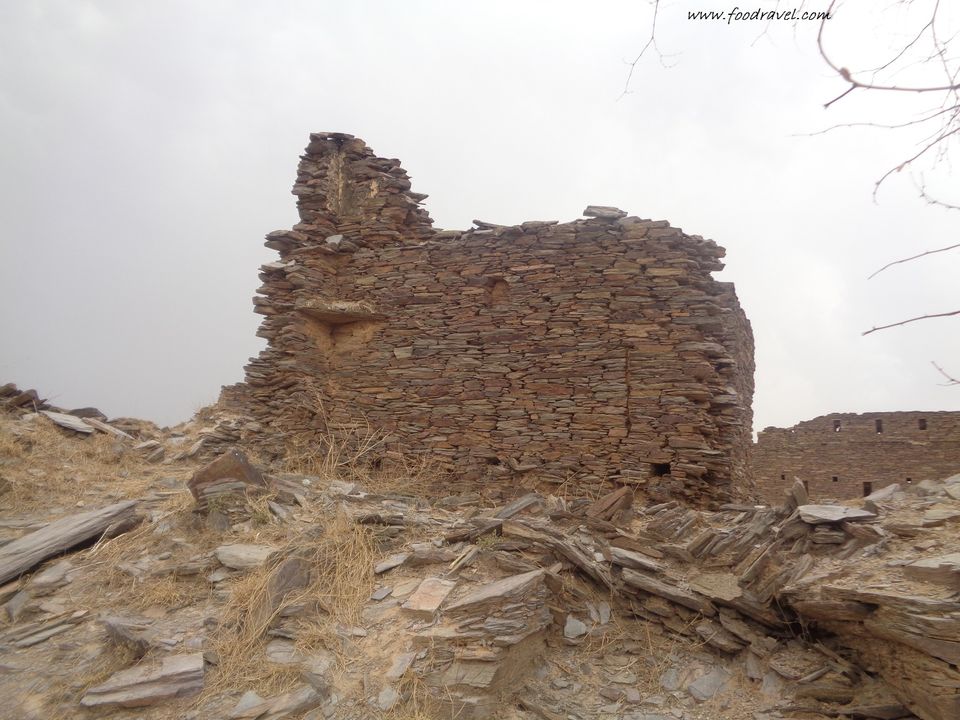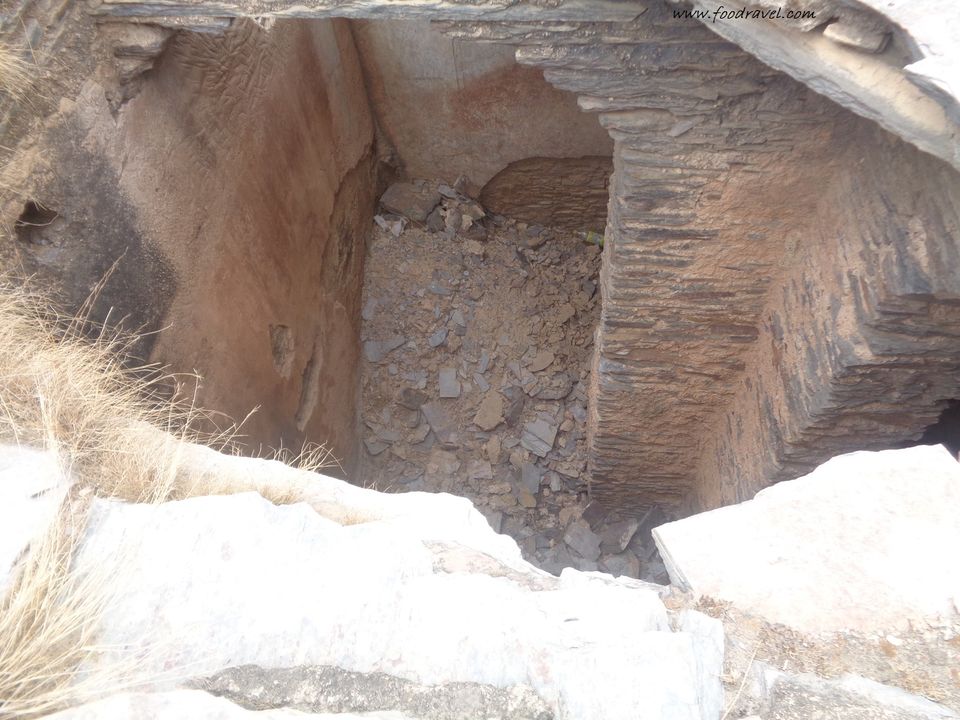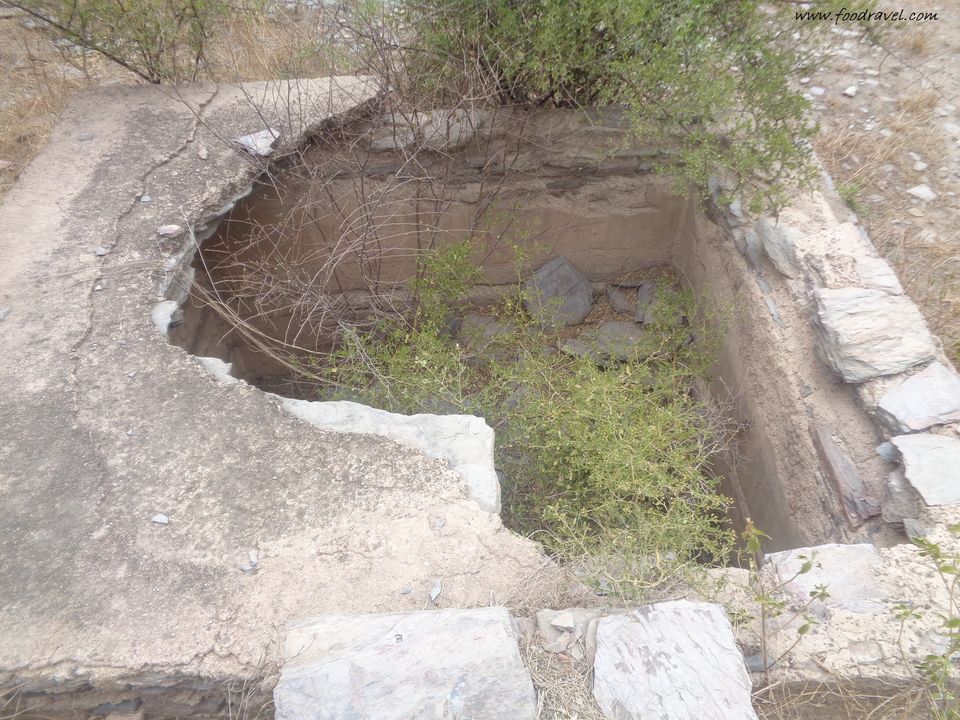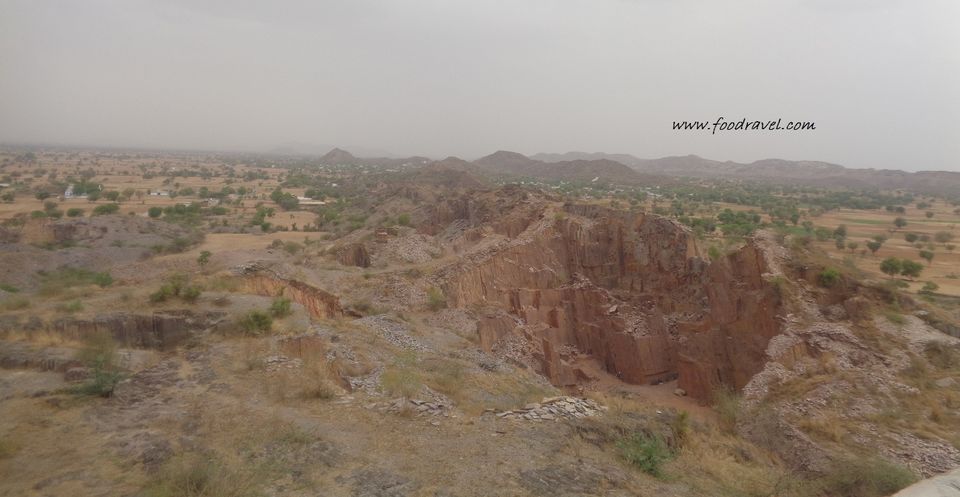 There was the main gate through which we entered the fort. Inside, every structure was demolished and there was nothing to be identified. However our little guide told us that the king used this fort for his administrative purposes. There was a well, which was used for executions, it was eerie to see that place. The only thing that was left in good condition was a Hanuman Temple, which I believe is left for religious purposes. The fort isn't big one, but being a hilltop fort, it attracted me a lot.
Inside, it was all jungle. There were bushes and trees, succulent plants and grass all over. There were reptiles and bats.
Surroundings & Structure of Mandhan Fort
The fort is located on the top of a hill. The hill belongs to Aravali Range. From the top, you can see the village, green lush fields and all the nearby hills. Behind the fort, there is a mining structure where stones for construction purposes are mined and sent out. It is said that during the mining work, people found some idols belonged to ancient time. Only the outer fortifications are left behind. If you enter and have a look inside, you won't be able to tell what was there? The other side of the fort, there were broken houses, which looked like the houses from Sindhu Valley or some other civilization (joking only).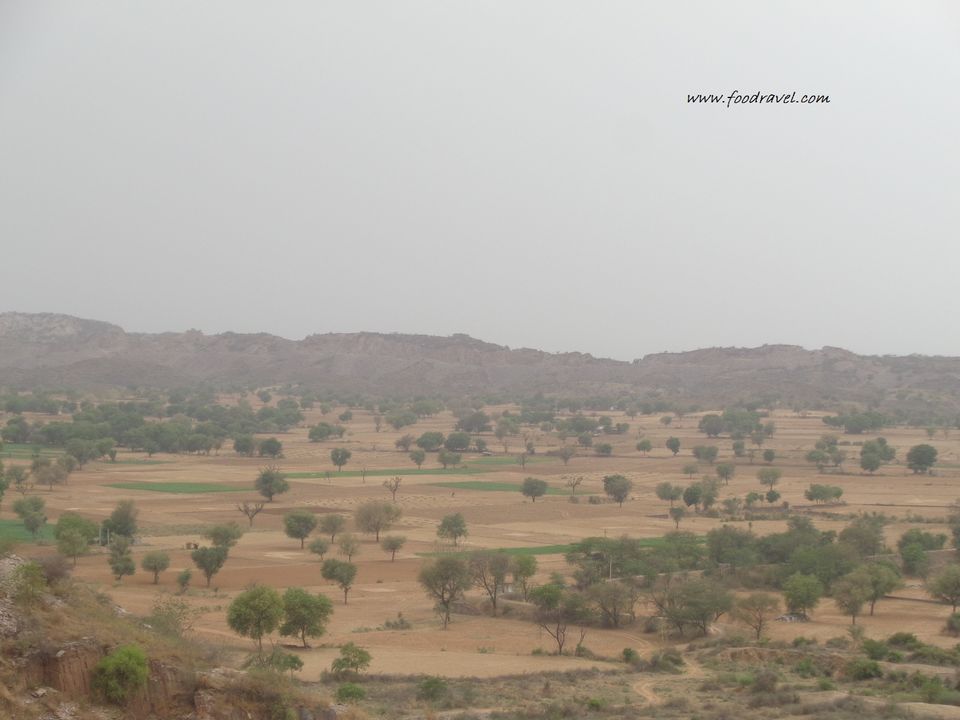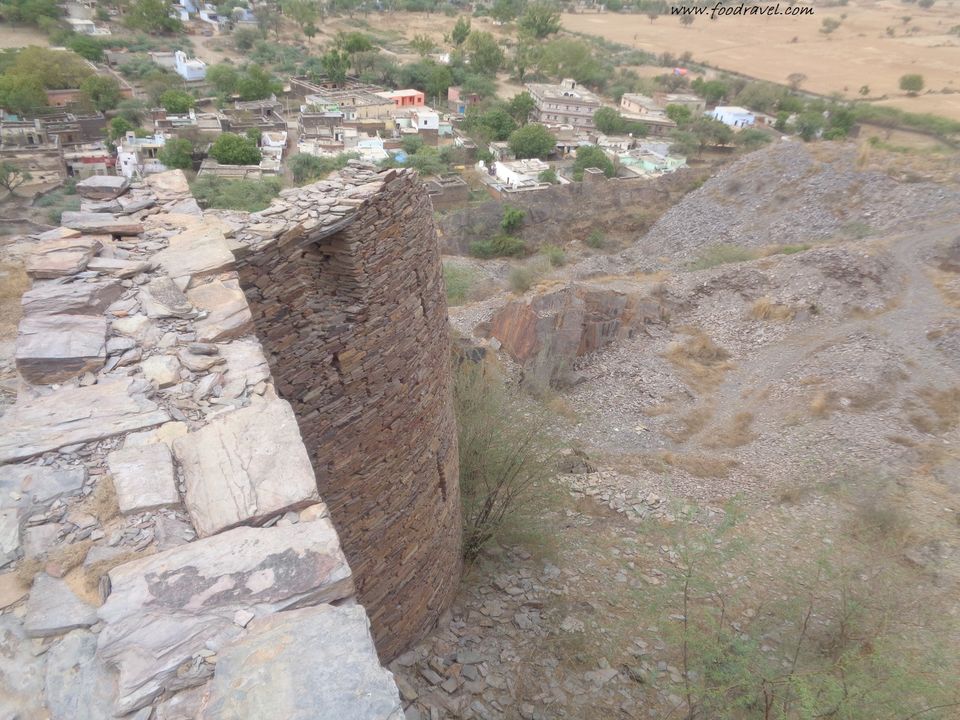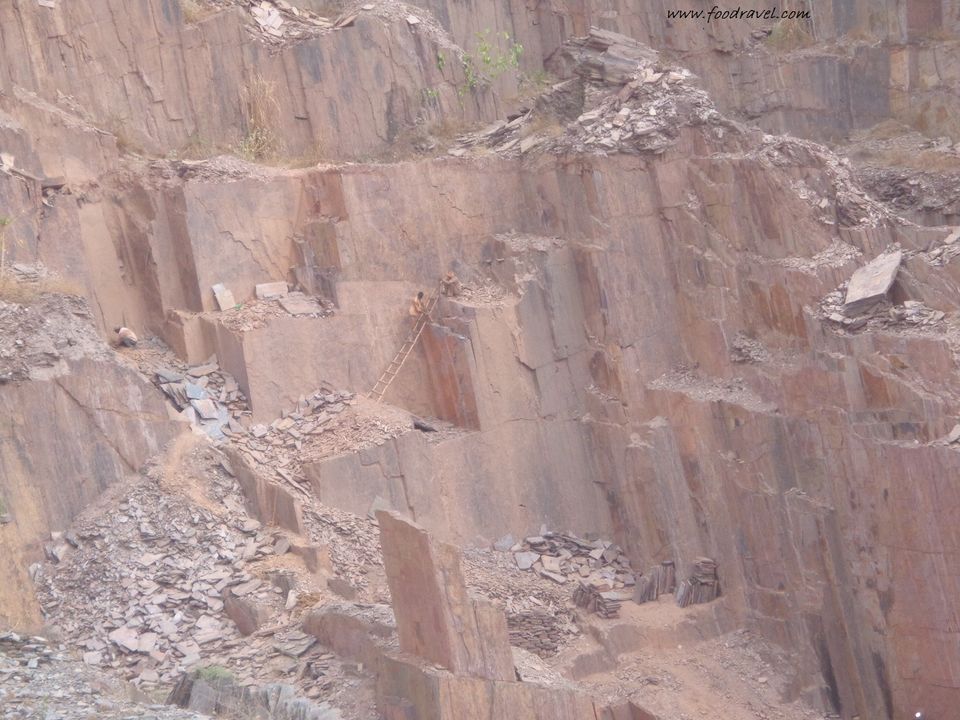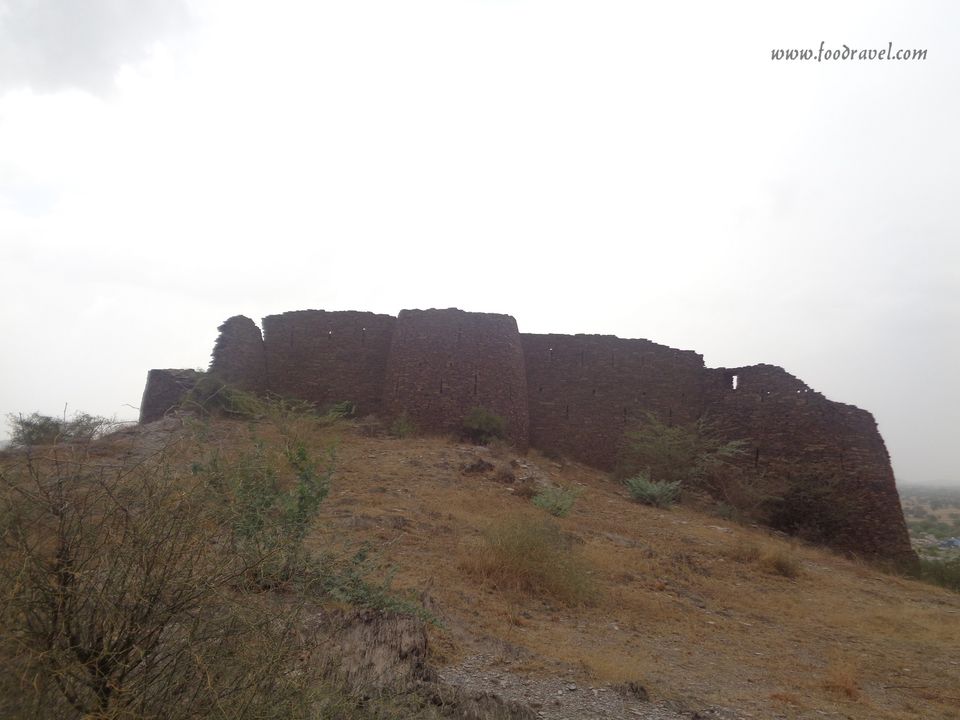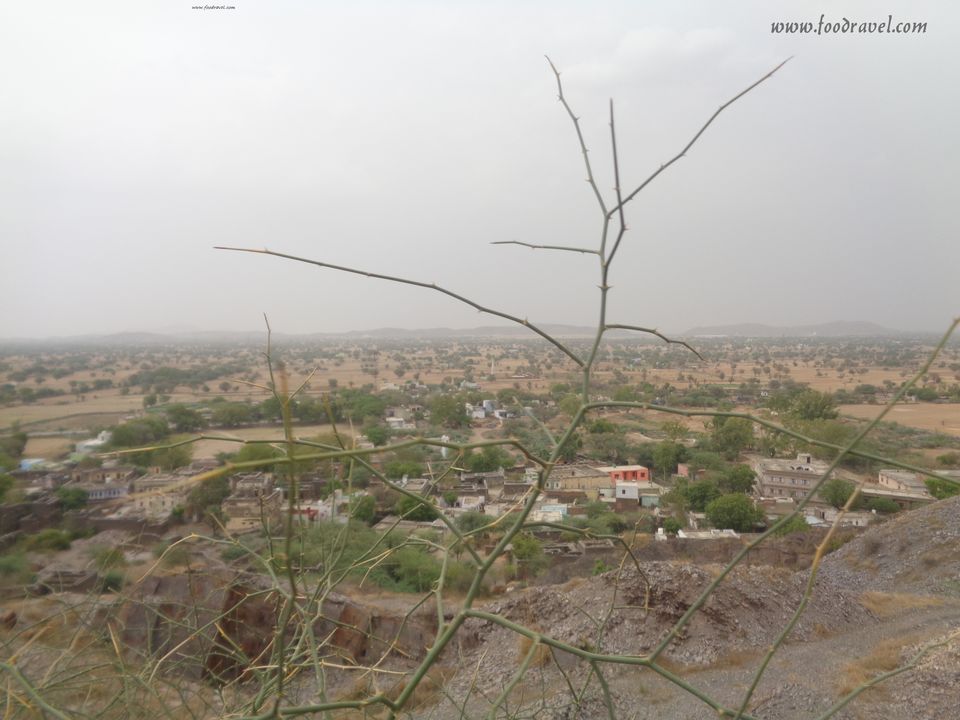 Though the fort is demolished and is left abandoned to die a slow death, but I got to flip some pages of history (though I couldn't read properly what was written there). I couldn't get concrete information about this fort. I didn't get to know the name of the fort and the time it was built.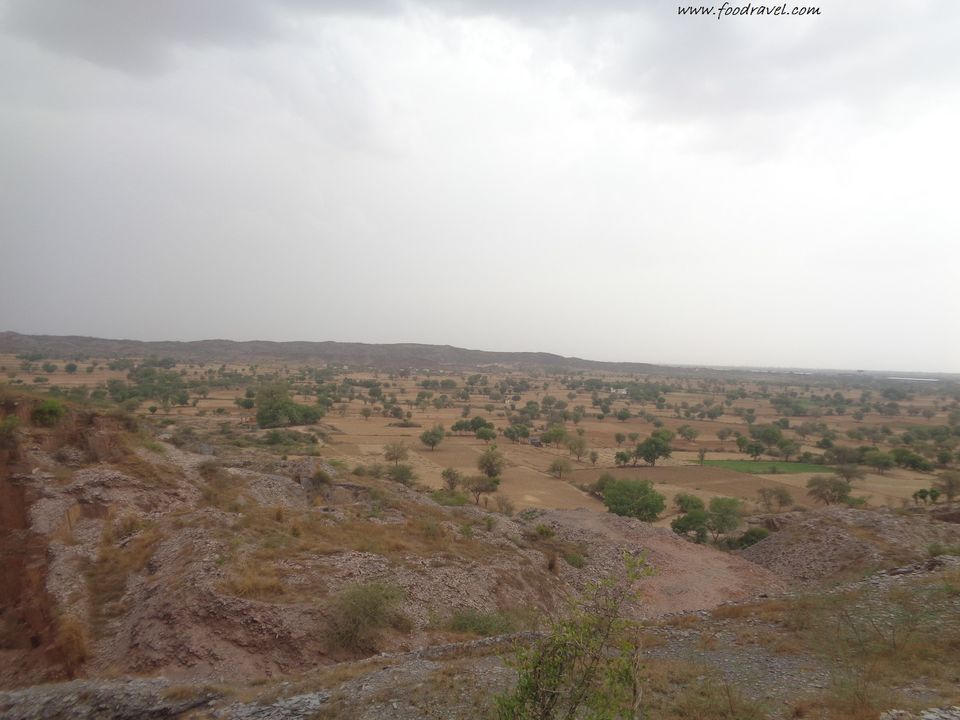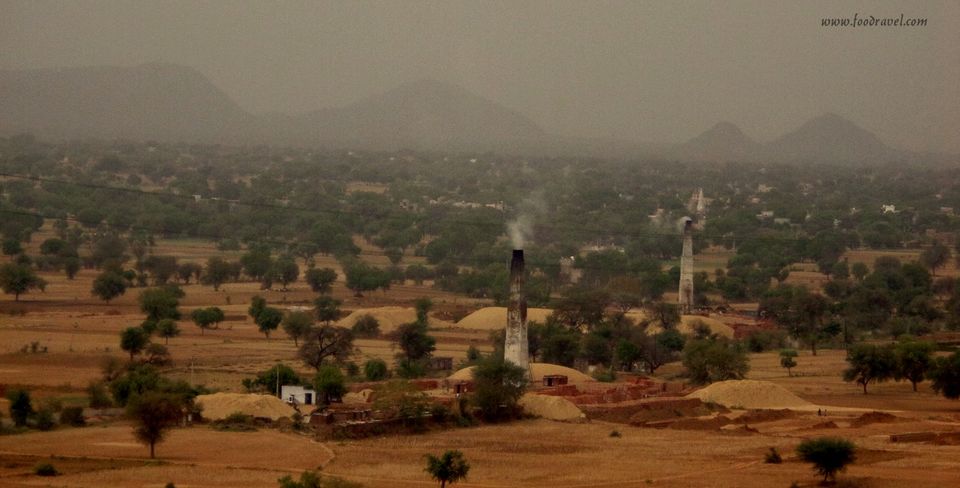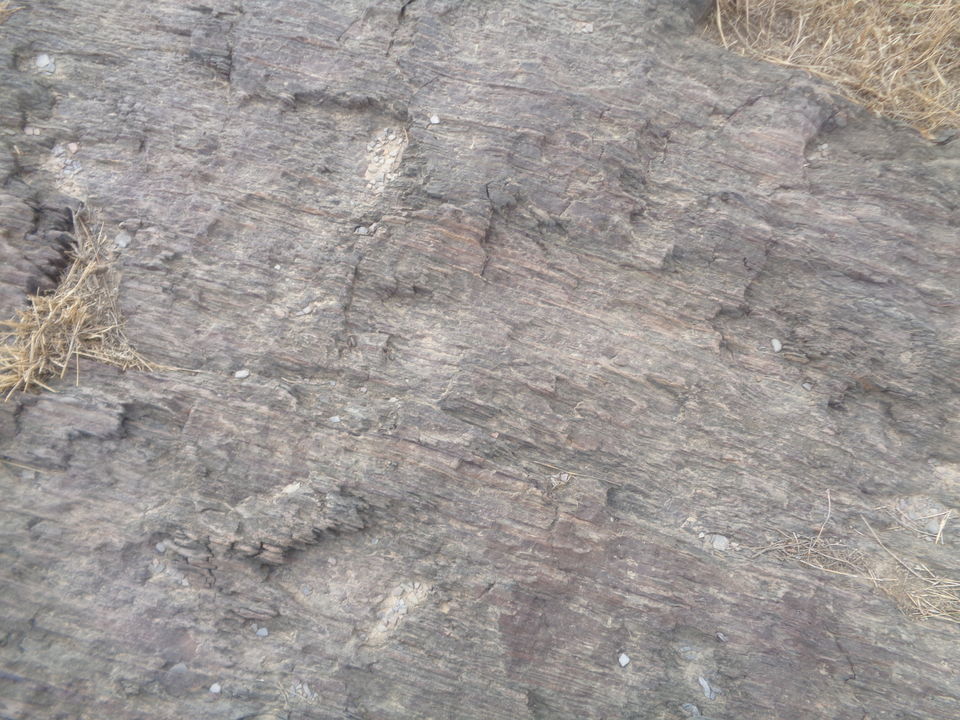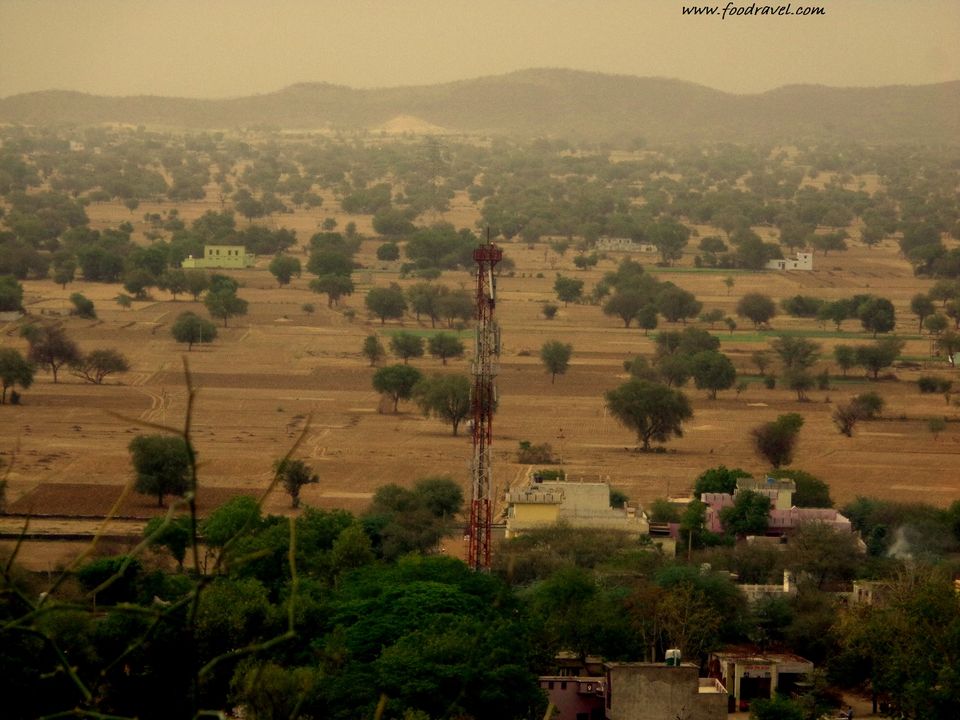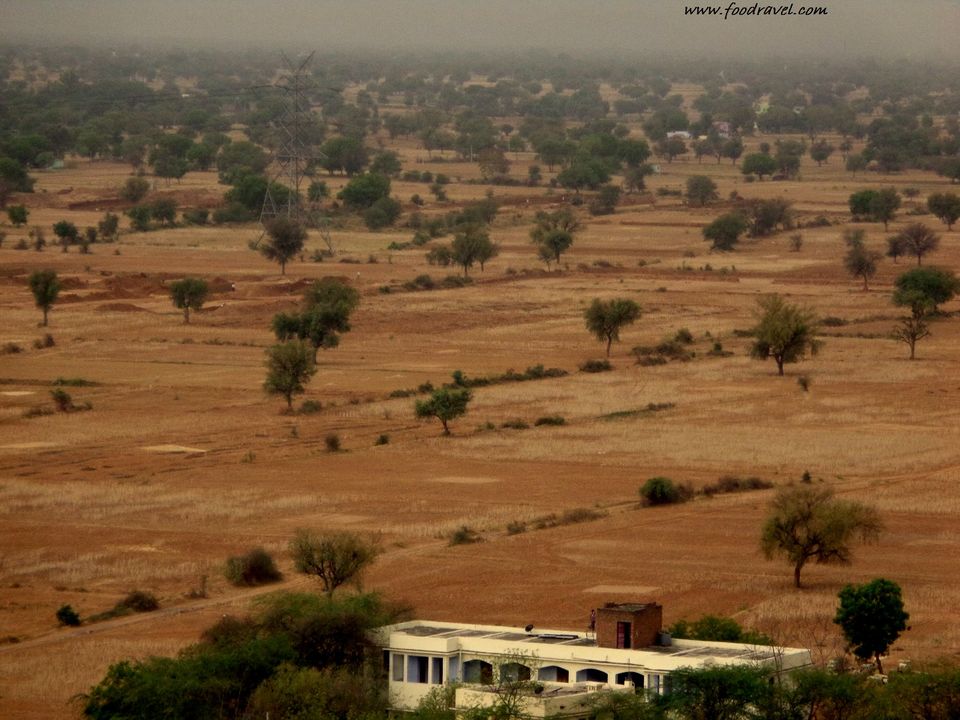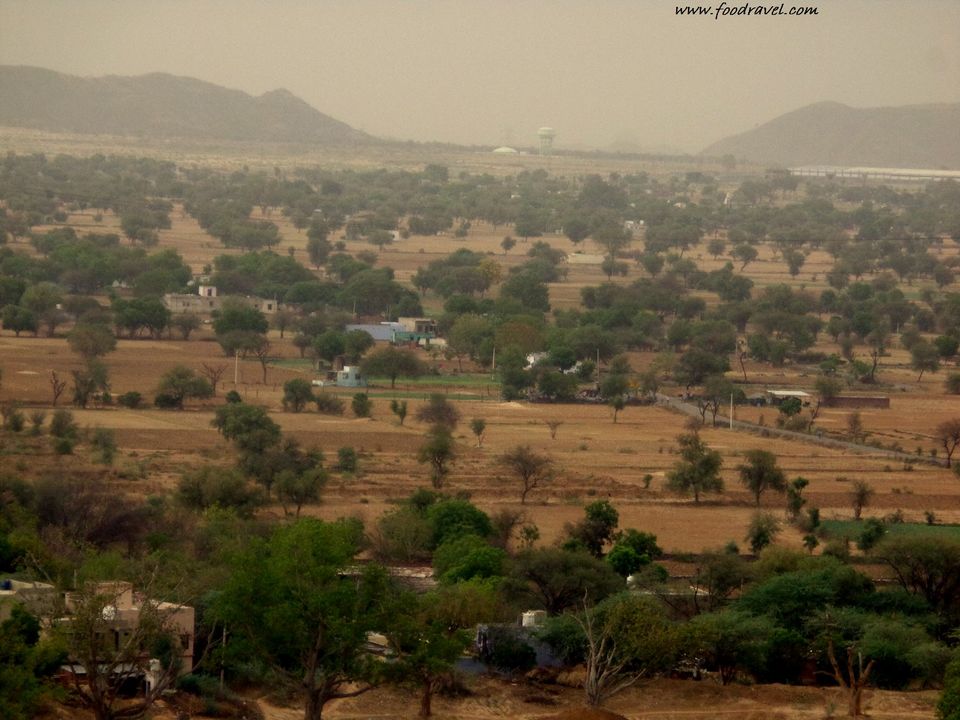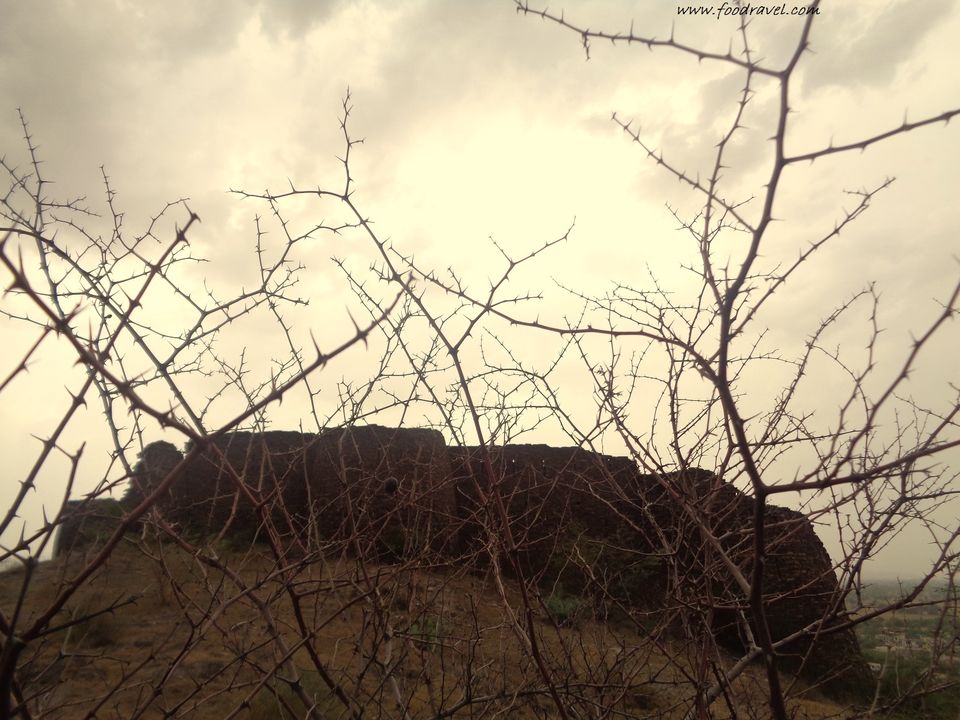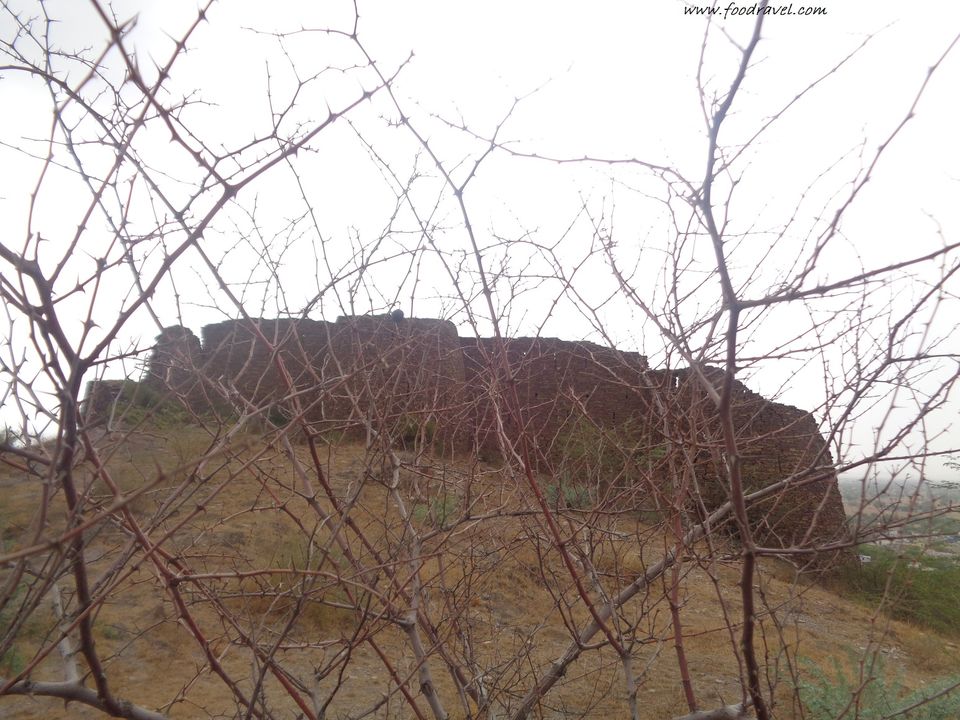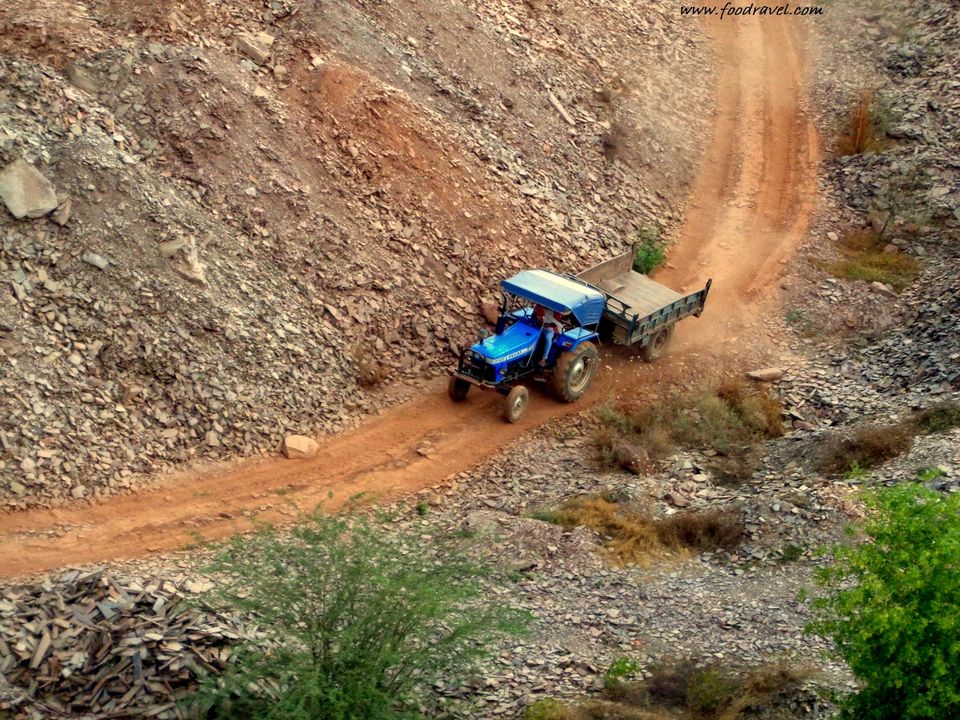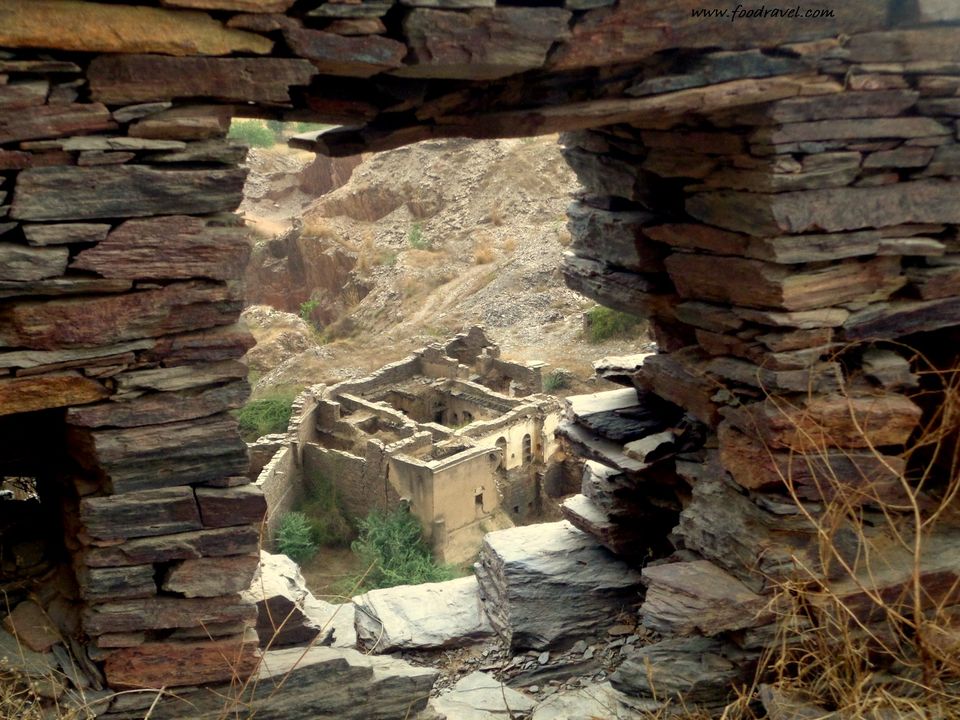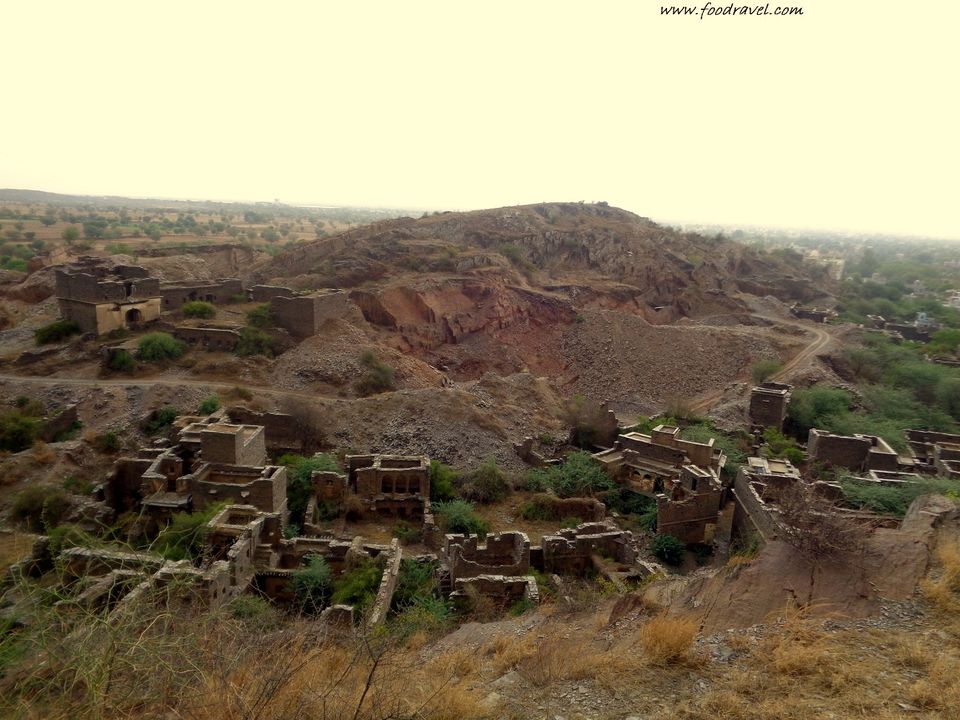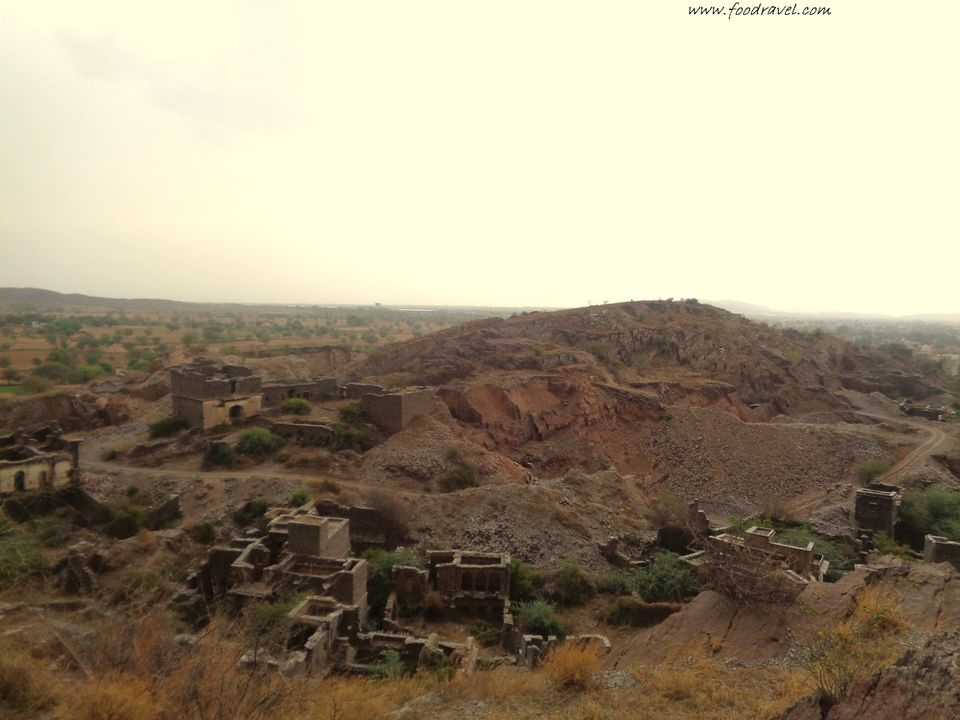 What is Mandhan village famous for? Activities to do in Mandhan
Though the fort is not that much famous (it could have been, but its ignored) there were few things which are famous in nearby places. There is a famous temple by the name Baba Bayia. The Hanuman fair which is an annual fair makes this place famous in nearby villages.
How to reach Mandhan, Alwar?
The best way is to reach here by bus. The nearest railway stations are Kund Railway station and Kathuwas Railway station. Alwar Railway station is near about 70KM away from here.
Where to Eat & Where to Stay?
Mandhan is a small village in Alwar district. There are cafes or restaurants in Mandhan, however you can find departmental stores for quite bites. For accommodation, you need to visit Narnaul which is the nearest main city. Narnaul is located on NH8 and you can visit Jaipur from there.