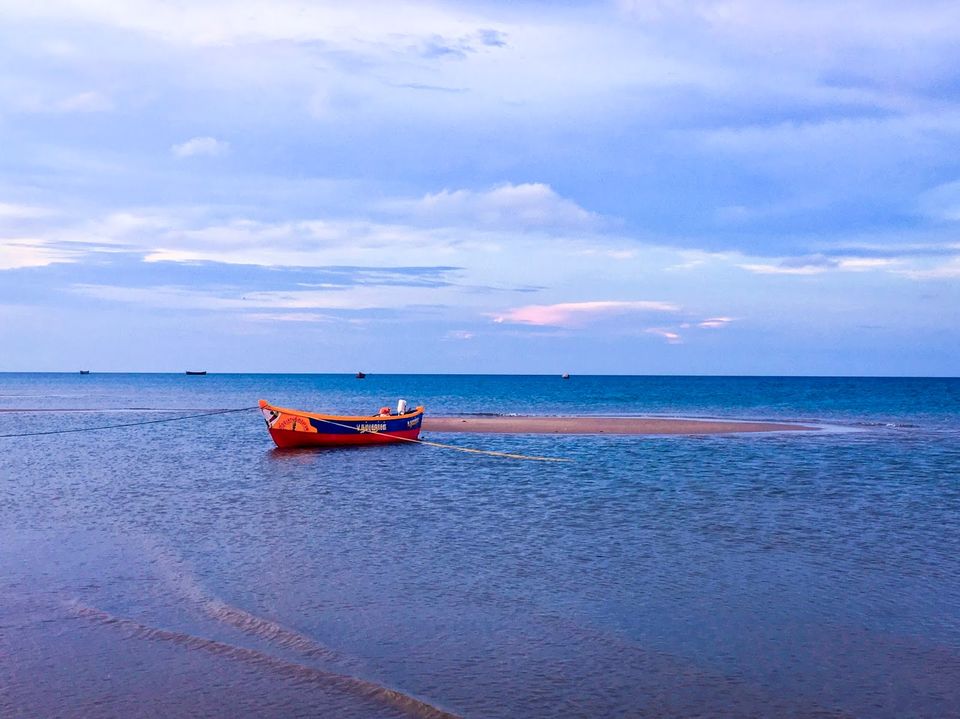 "Rameswaram has, since antiquity, been an important pilgrimage destination".
Located at the Pamban Island in the state of Tamil Nadu, connected to mainland India by the second longest bridge in the country, Rameswaram plays a very important role in Hindu mythology. Being just 27 kms away from Sri Lanka, Rameswaram is the place from where Lord Ram built the bridge to the Lankan kingdom and rescued his beloved wife lady Sita from the demon king Raavan and ultimately vanquished him. Therefore, for Hindus, Rameswaram is a very holy destination.
I had very little knowledge about this small island in the south of India. I have been inclined to the stories from Hindu mythology since my childhood. Therefore, when our driver narrated various stories of Rameswaram, I couldn't wait to be there and see the beautiful island for myself.
We started our journey on road from Kanyakumari at 6 in the morning. Even though it's 300 km from Kanyakumari, we had plans to visit the famous Meenakshi Temple in the city of Madurai before we start on our journey for Rameswaram. Therefore, it was a long day for us.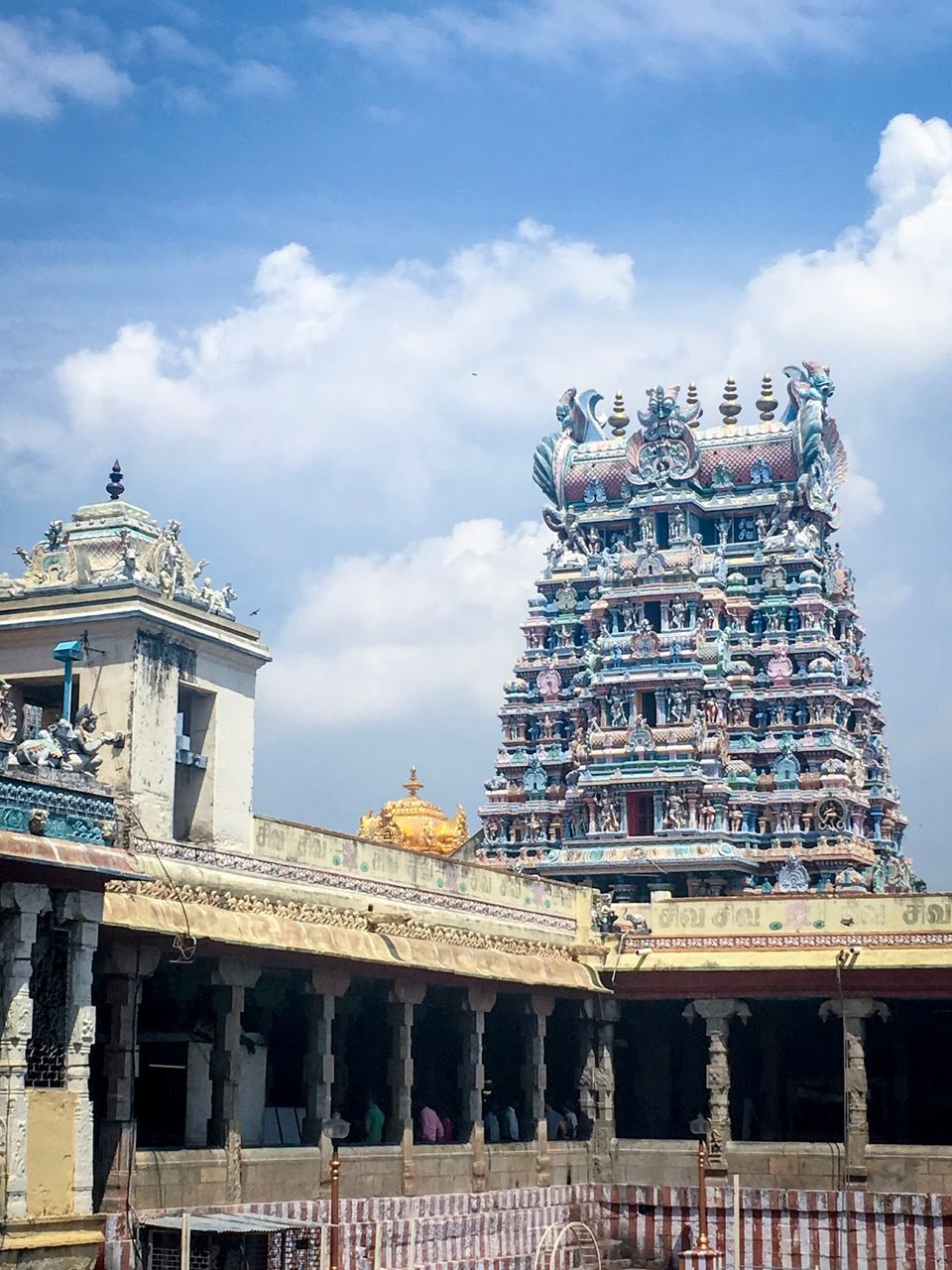 After a 5 hour drive which included halting for breakfast, we finally reached the city of Madurai.
Madurai is one of the oldest inhabited cities which dates back to the 3rd century BC. I have read about Madurai in my history books so I was very thrilled to be here. We walked to the Meenakshi Temple and after keeping our bags and shoes at the counter and security checking, we were finally inside the temple. The temple is dedicated to Goddess Meenakshi, an avatar of Parvati. It is huge with four gateways, various halls and madapam and one can easily get lost here. We hired a guide who explained us about different sculptures and paintings inside the temple and their religious and mythological importance. We first went inside the shrine of Goddess Meenakshi. You have to stand in a really long queue to finally get a glimpse of the deity. But it was worth it. Witnessing the beautiful aarti, I felt so peaceful. I offered my prayers. We went to the shrine of Sundareswar next, the avatar of Lord Shiva, consort of Parvati. It was another beautiful experience. I spent a while by the side of the water body inside the temple before I exited from there.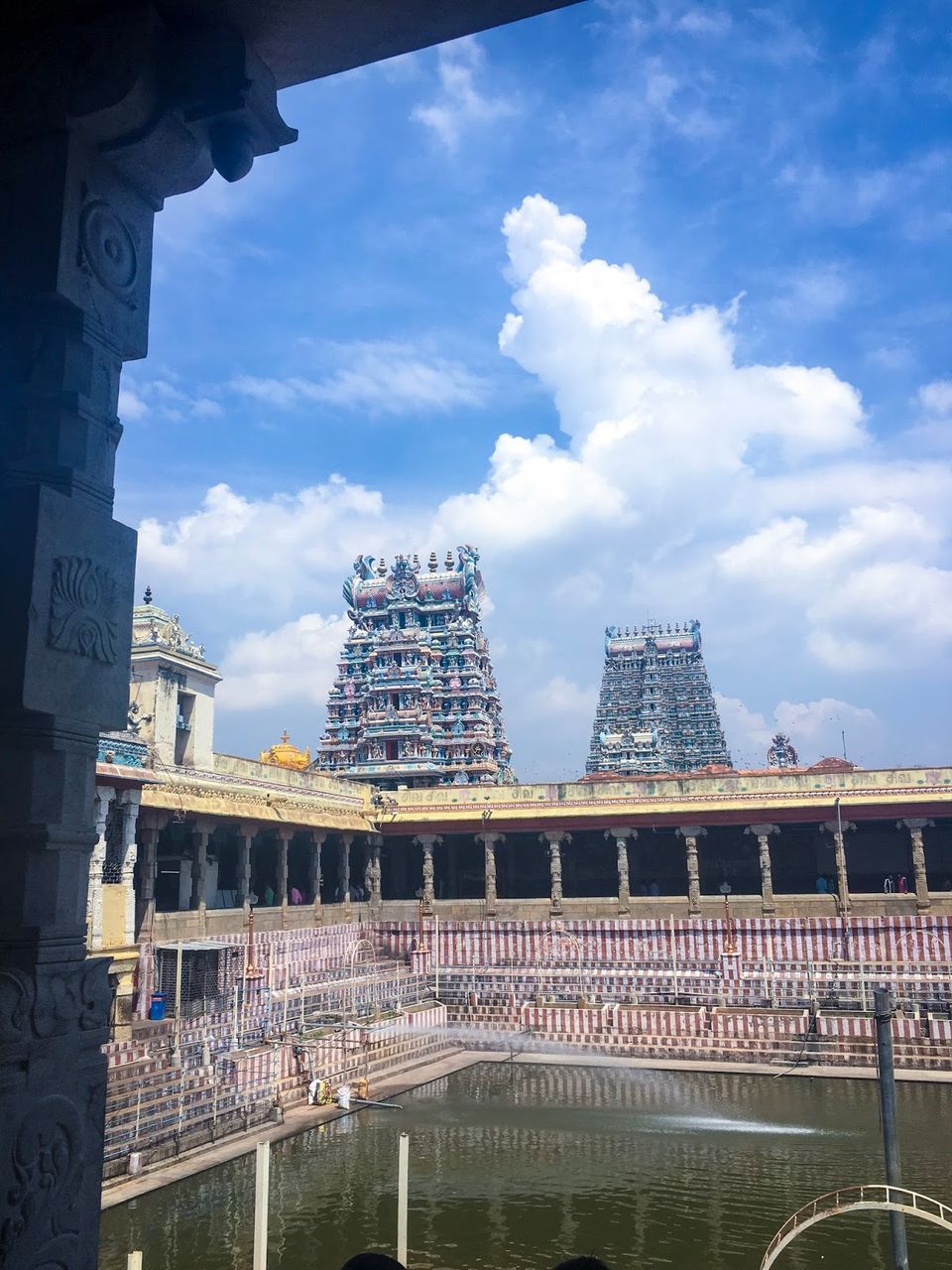 We had a quick lunch nearby and finally left for Rameswaram. It was almost 5 pm and we were still driving. I was getting more and more impatient and all I wanted was a comfortable bed to lie down and sleep. And then we were on the Pamban bridge. It was a sight to behold. The water was a beautiful mixture of blue and sea green with small boats scattered everywhere. And the most striking feature is the single track railway line over the sea which connects mainland India to Pamban by railway. You could look down at the track from the bridge itself and if you are lucky enough you can even see a train passing by. I wondered what a beautiful yet scary experience it would be if I could ride on a train that passes this track. I was so happy to be here but more because I could now rest. But to my surprise, the driver didn't stop at the city and he kept on driving. I soon got to know we were going to a place called Dhanushkodi. I was angry and annoyed. But thank God we went there or else I would have regretted it all my life. I would be a fool to miss a beautiful place like this.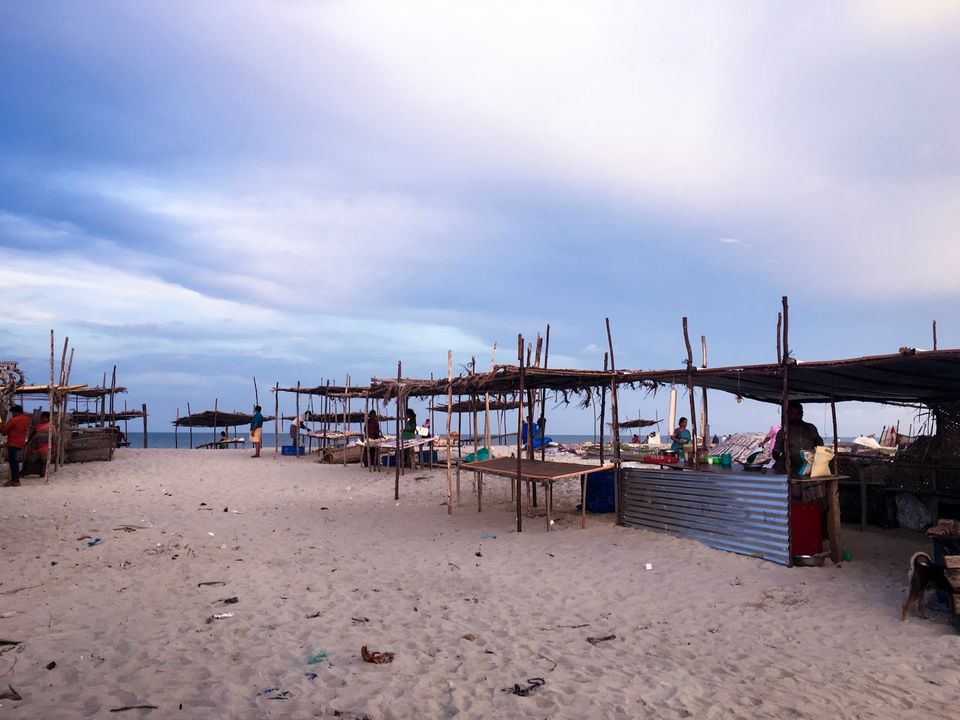 We had to get on a different bus which is specialised to drive through the beach. The beach was surreal with beautiful blue small water bodies all over which joins the sea. I have never seen any beach like this. We reached a place where all the buses stopped and we got down. This is the place where Lord Ram started building the Rama Setu. The water was so so beautiful, quiet and serene, the sky after sunset was a magical red, the quiet surrounding, the cool sea breeze after a long tiring hot day, I don't know if it was the mythology stories that I kept hearing all day or the place had actually cast a spell on me, but I felt like I am not in this planet anymore. I felt like I am inside the tales itself or maybe this is how heaven looks like. No exaggeration. All the tiredness was gone.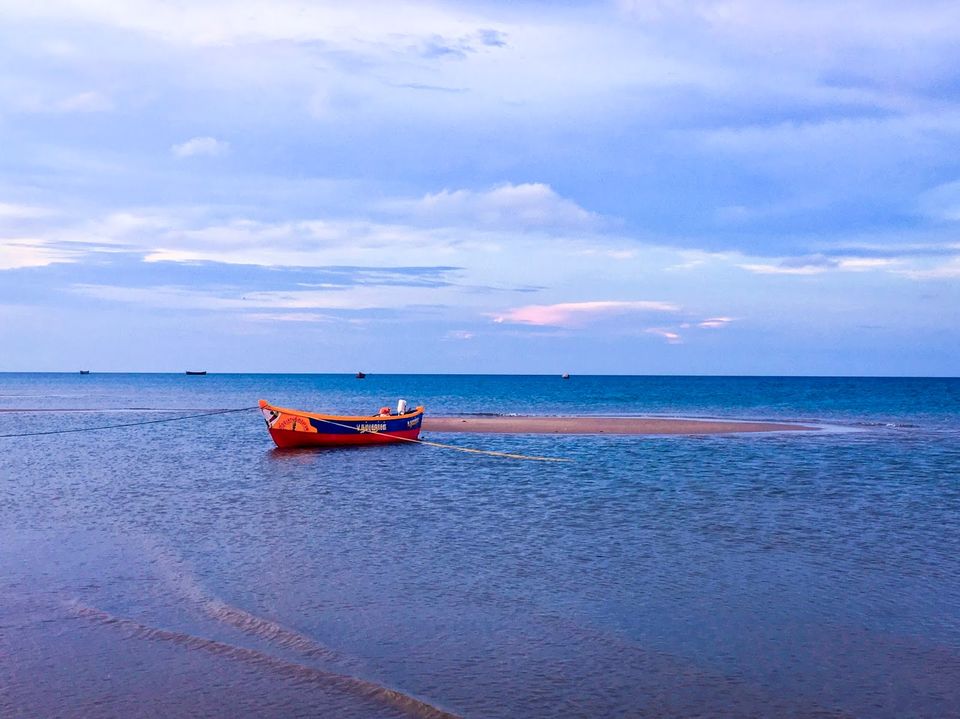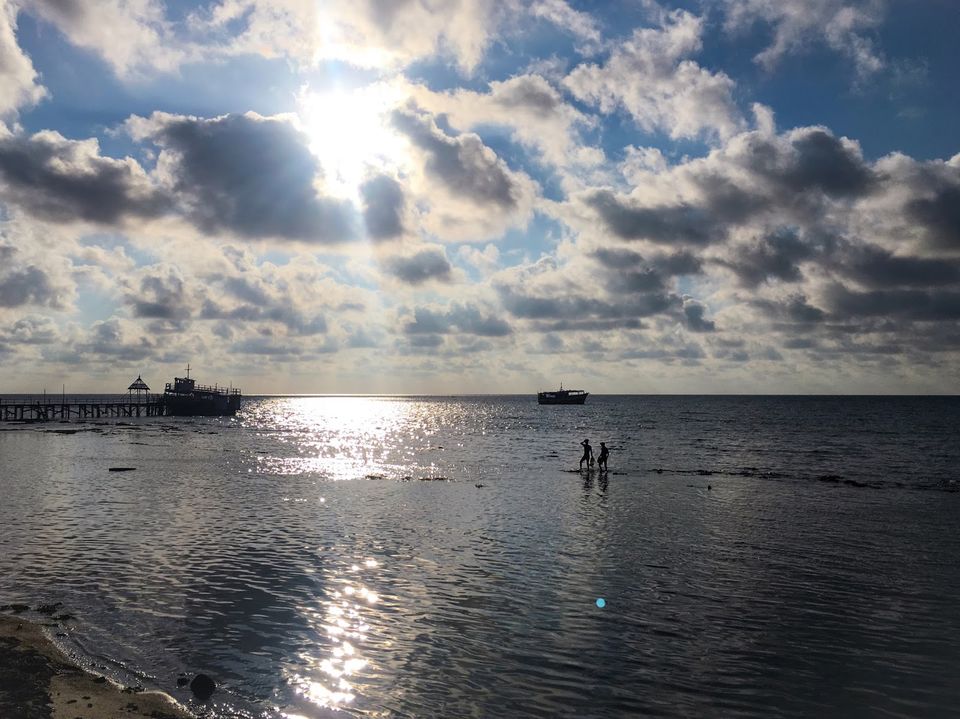 It was holi the next day, but surprisingly nobody was celebrating. I learnt people in South India do not celebrate the festival of colours. However, it was an auspicious day and we started it by offering our prayers to the Rameswaram Temple. The temple is dedicated to Lord Shiva. Lord Ram had built the temple right by the of the sea before he left for Lanka. He took a dip in the water after he killed Raavan to purify himself from his sin. Therefore, people from all over India come to Rameswaram and take a holy bath in the water at the Agni Teertham to purify themselves from their sins and also to immerse the ashes of their loved ones in this holy water and perform various rituals so that their souls rest in peace.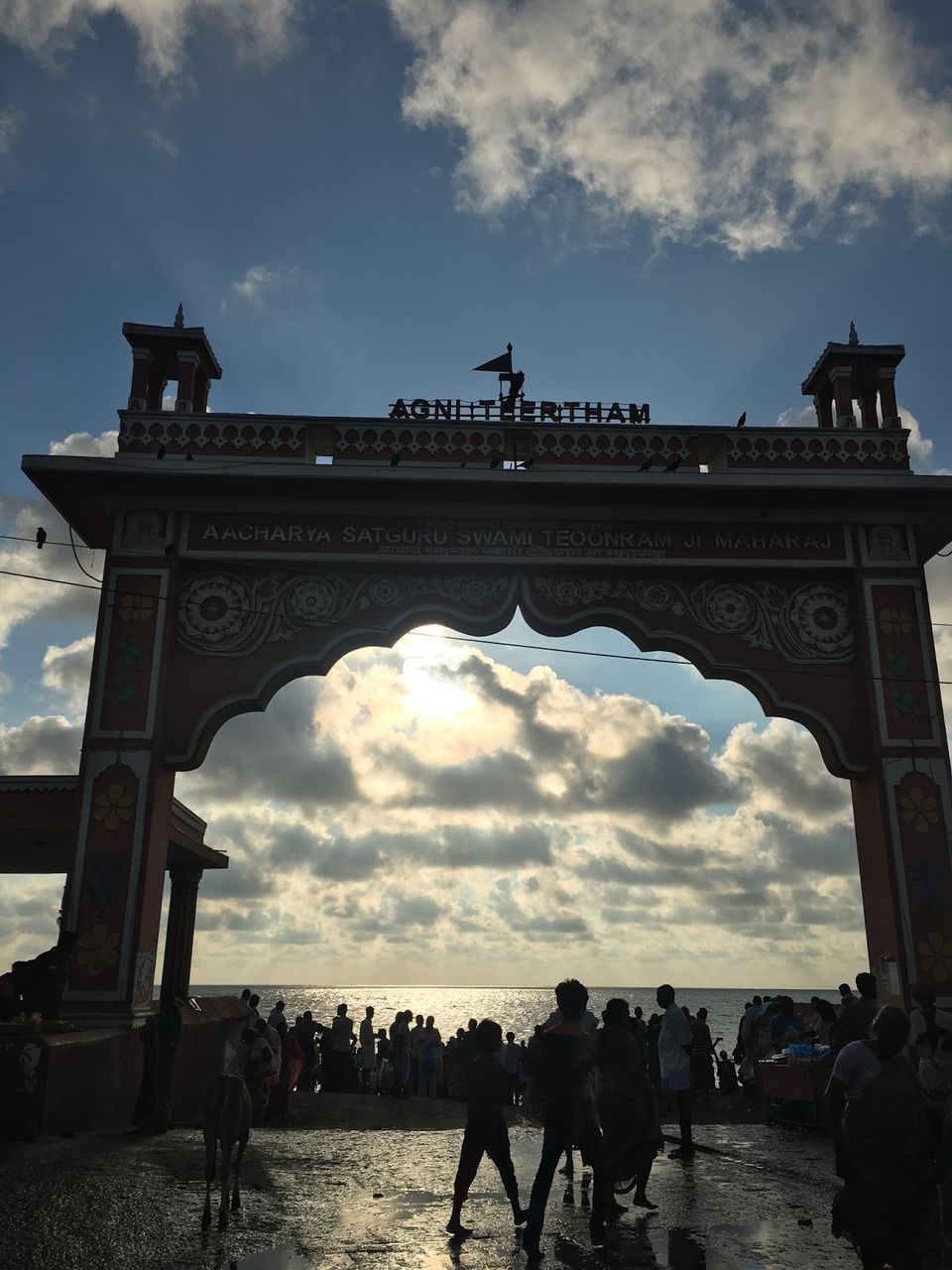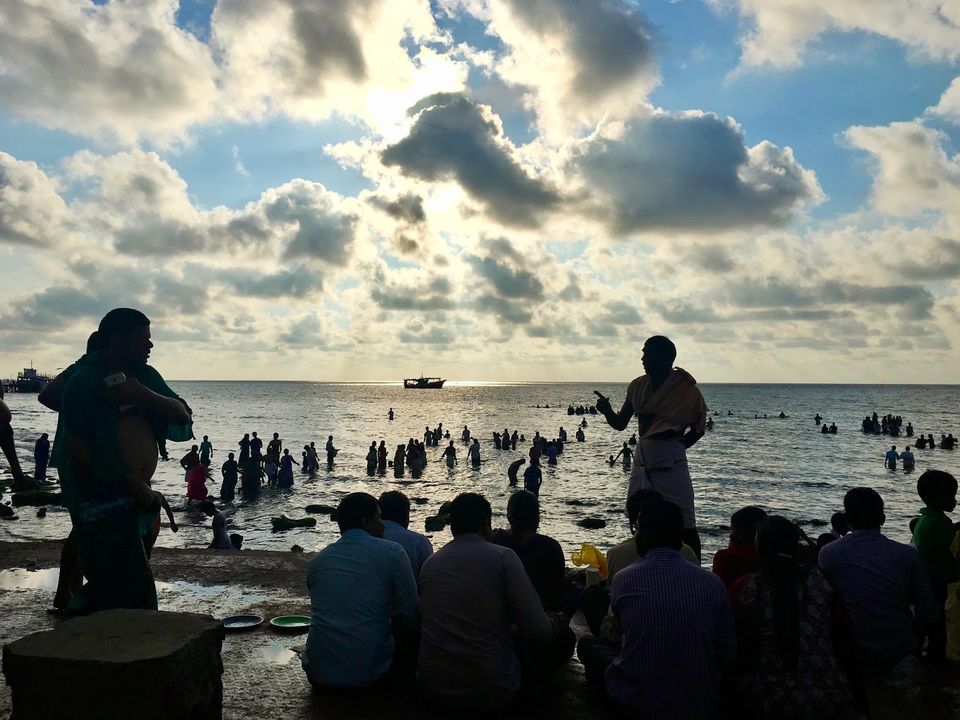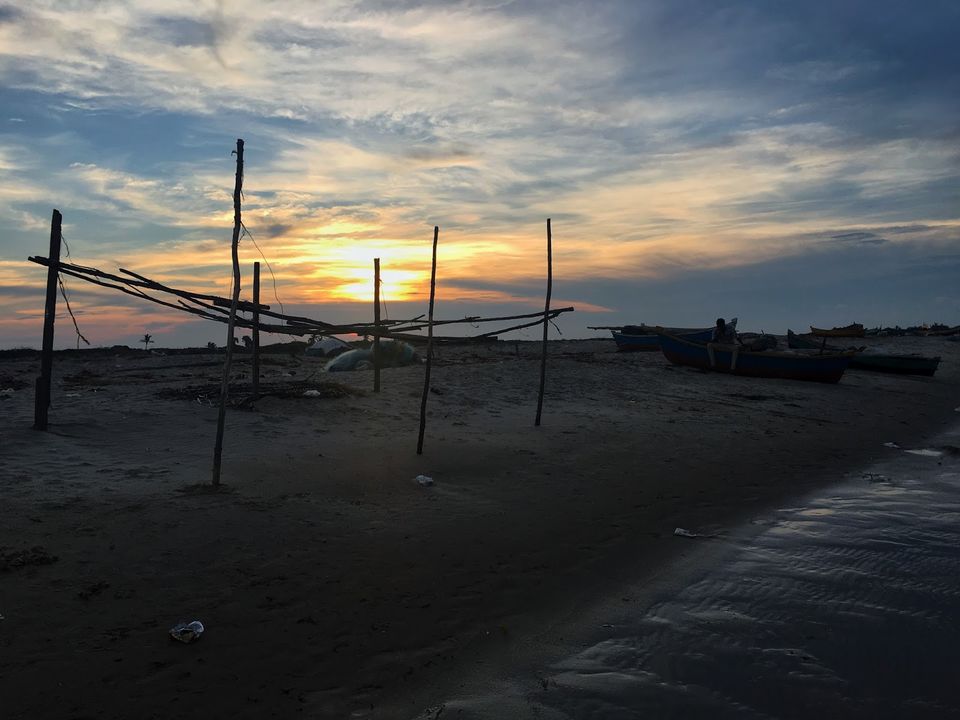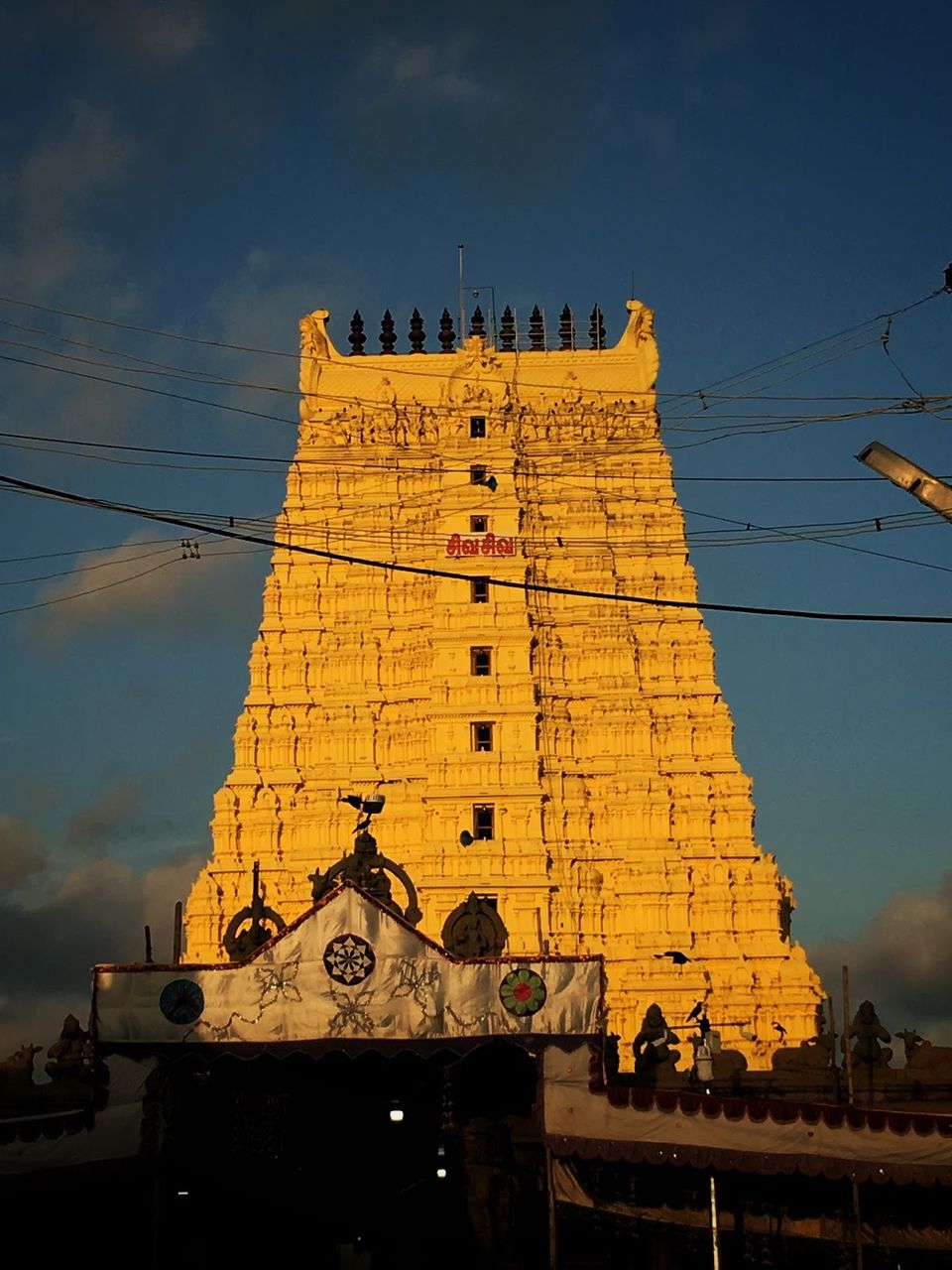 We had our breakfast and finally left for Kovalam after a photo stop at the Pamban bridge.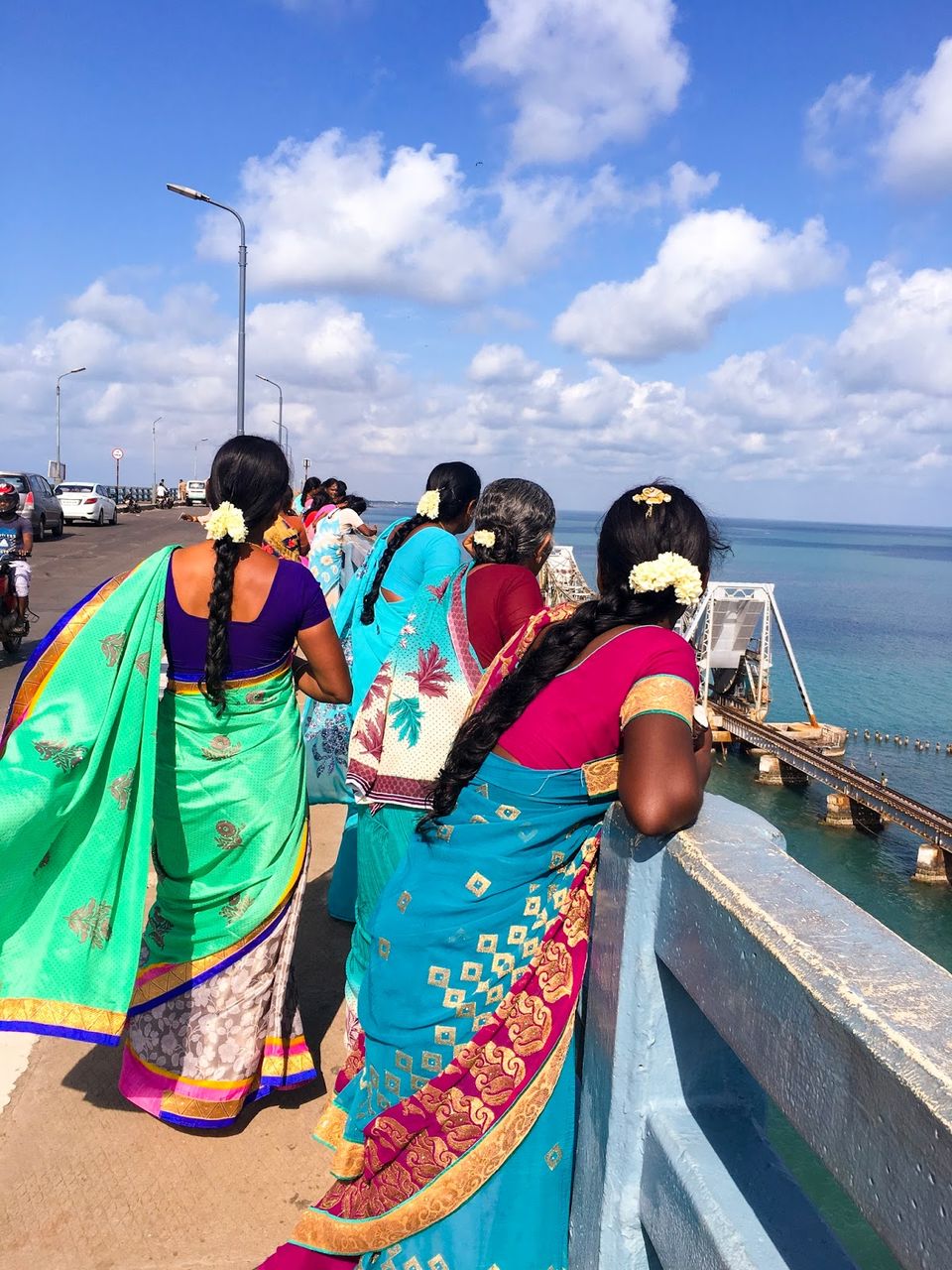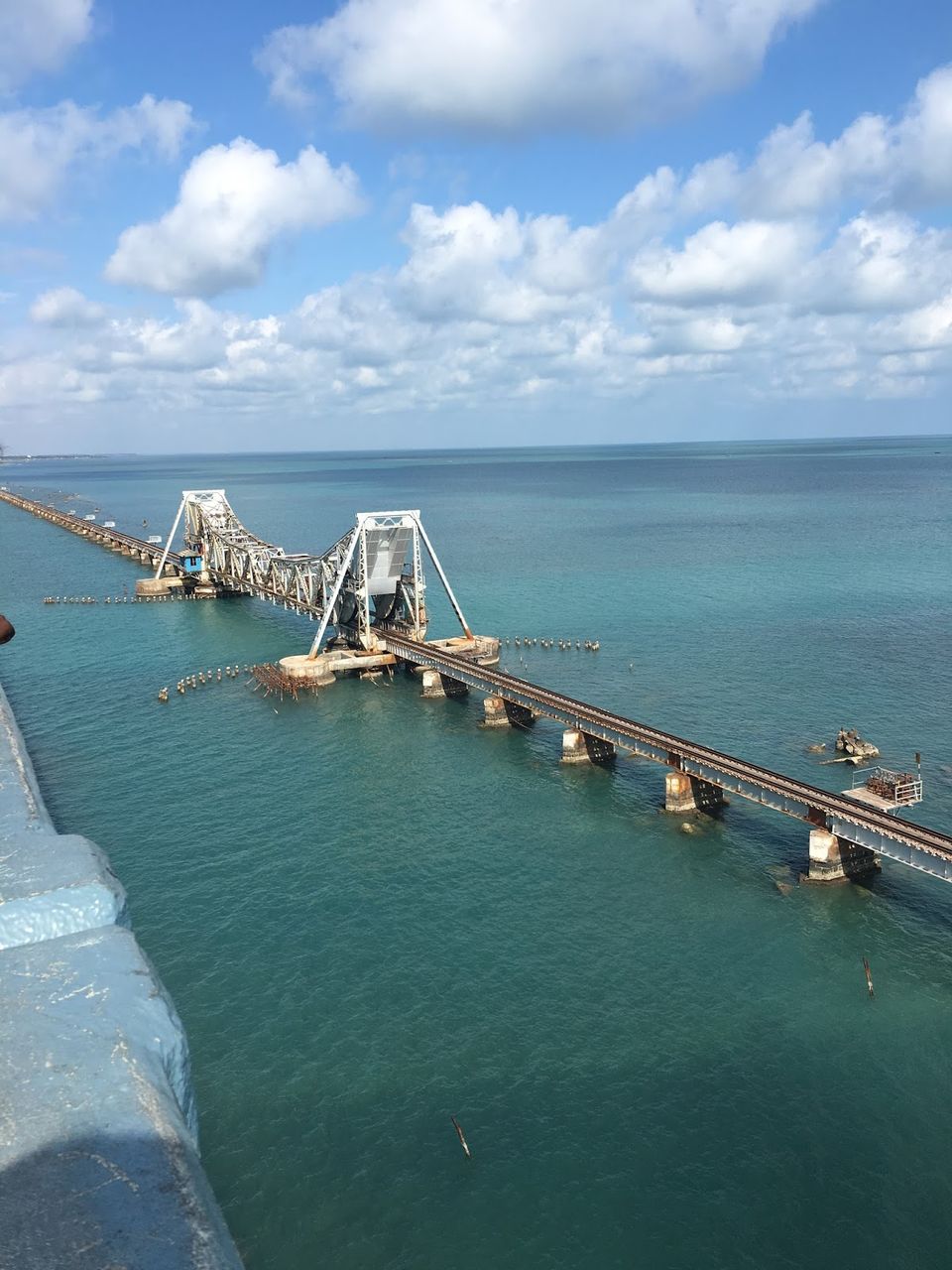 I hope you guys enjoyed reading it.