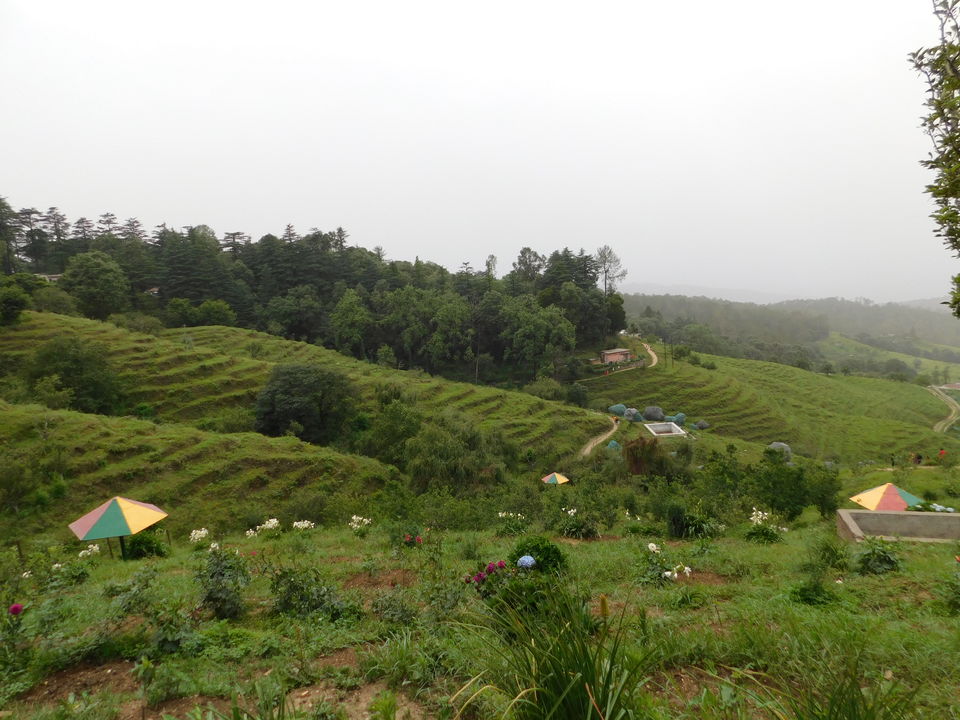 Ranikhet is a lush green hill station in Uttarakhand. Literally, it means the Queen of Meadows, and we had been wanting to visit this tiny little hamlet for a long time. At last, on the Eid weekend, we finally set out for this journey, which was to be an unforgettable one.
We boarded the Kathgodam Shatabdi from Delhi at 6AM, and planned to take a taxi from Kathgodam, expecting that the journey of around 75km would take at most 3.5-4 hours. Suddenly, we read in the paper that the day before, the taxi drivers in Uttarakhand had gone on strike, though the strike had been called off now. We were relieved, yet an uncertainty still lingered. Finally, when we reached Kathgodam, no one was ready to go to Ranikhet! Apparently, the strike was on and only pvt. vehicles were being allowed. Still, one brave and resourceful driver agreed to take us.But this was only the beginning of the drama which was to unfold.
The route to Ranikhet passes along Nainital and Kainchi Dham. Every year on 15th June, there is a 'Bhandara' held at Kainchi Dham, where more than 1 lakh followers of Neem Karoli Baba come to pay their tribute. Kainchi Dham is a great place to visit from Nainital(about 10-15 km), located at a very scenic and serene location. However, that was the worst time to visit if you are looking for peace and calm. The traffic jam was so bad that covering 1km took 30 min. Finally, when we reached Bhowali(our driver promised us that there was a pvt. car waiting to take us to Ranikhet), the police barricaded the route towards Ranikhet, not allowing any vehicles. They said that to reach Ranikhet, we had to go via Almora. It was already 3PM, and going via Almora meant going further 70 km in the hills. That's when the driver gave up, and took us to KMVN TRH Bhowali, which they adjusted against our KMVN Ranikhet booking.
The staff at Bhowali guest house were really sweet, and the location is beautiful, circled by mountains but the facilities there are very limited. The menu is fixed, no non-veg, no western toilets in the rooms. Still, given the circumstances, it was a good bargain. It rained very heavily and in the morning, there was a slight mist circling the guest house. All the disappointment of the previous day was washed away!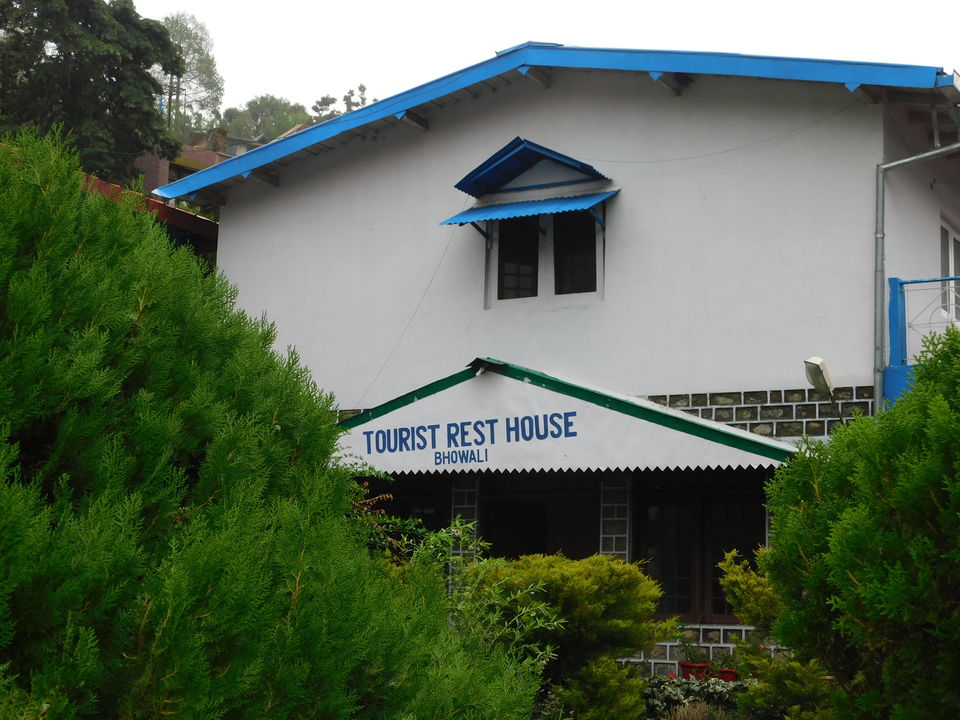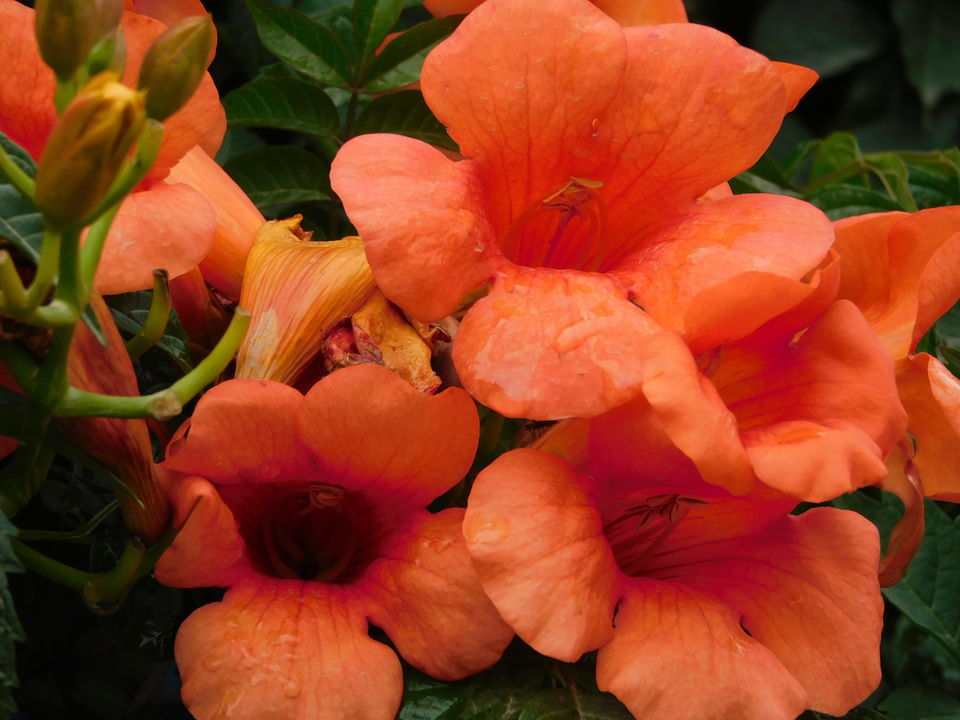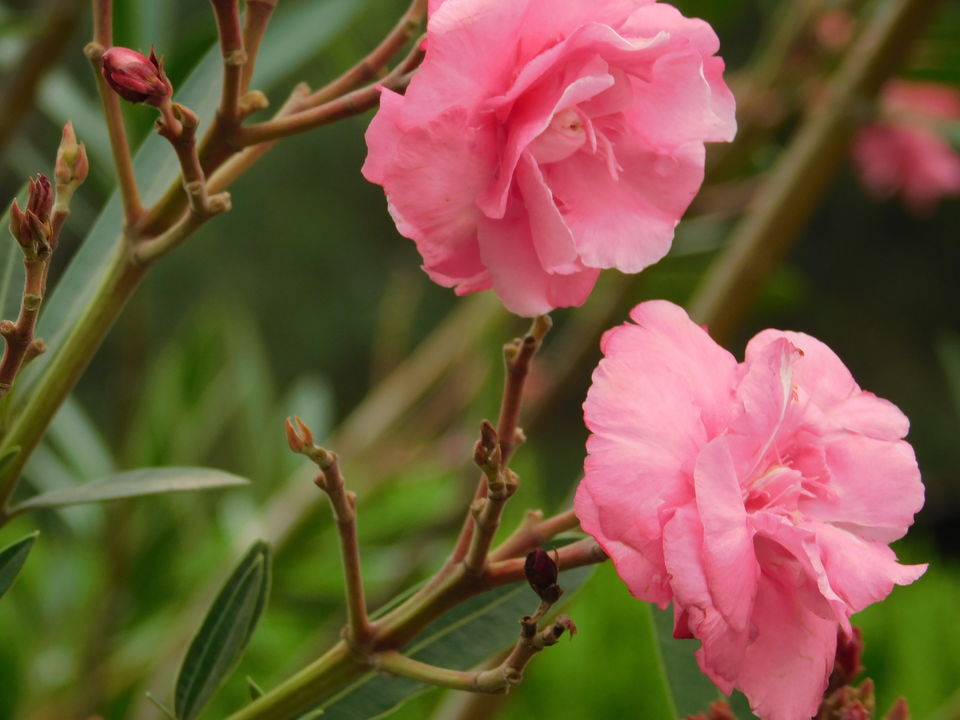 Thankfully, the strike was called off, and we proceeded towards Ranikhet.
On the way, we saw Kainchi Dham from a distance. There was traffic jam in its vicinity, and it was drizzling, so we didn't get down.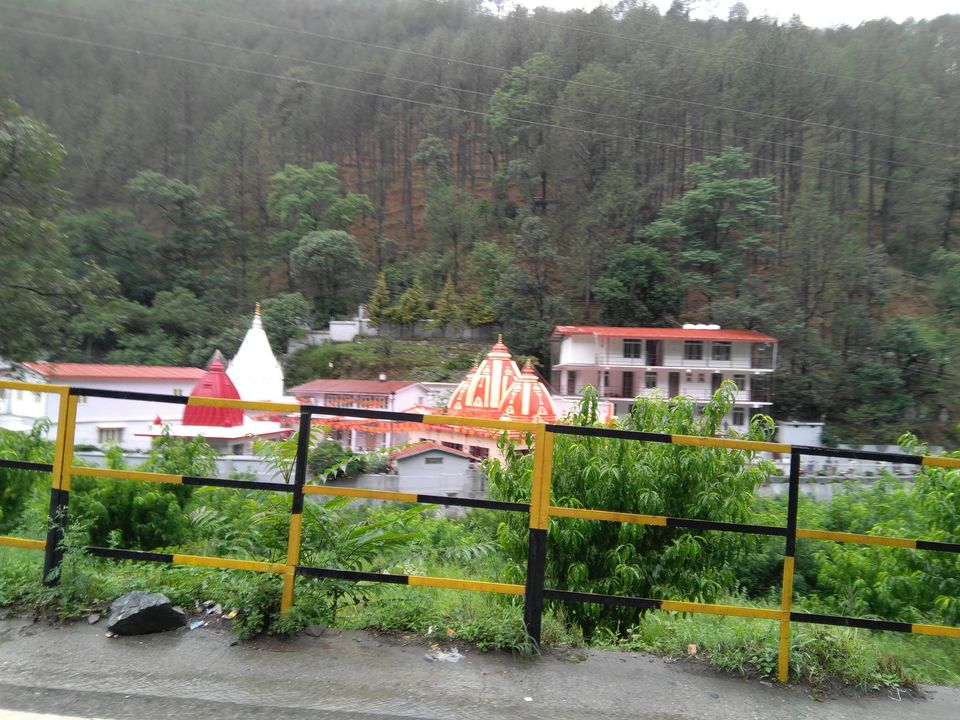 There is also a spot a little way ahead where a black rock shaped like a huge toad, presides under a suspension bridge.
Finally we reached Ranikhet around 12.30 in the afternoon. We checked into KMVN TRH Ranikhet, where we had booked a Super Deluxe Room. It is supposed to be on the mall road, but it is a very secluded area lined with pine trees. I'd recommend it to anyone who's looking for peace and quiet.
The property is very well maintained, with beautiful gardens and walking trails. Cycles are also available on rent. The staff is very helpful, and their menu is widespread. We didn't face any problems in our stay there.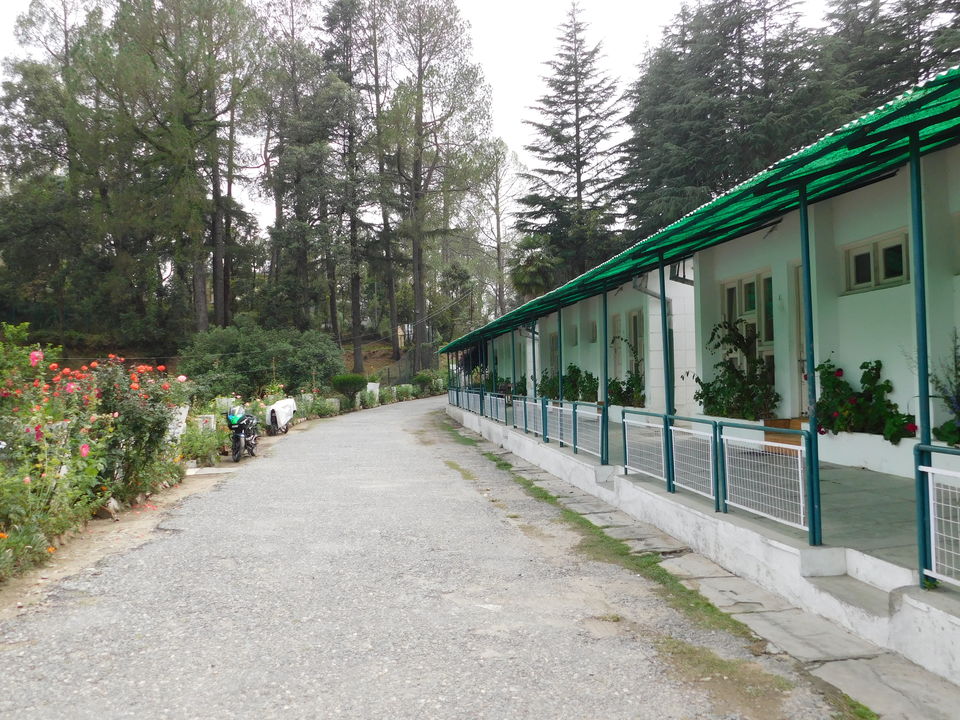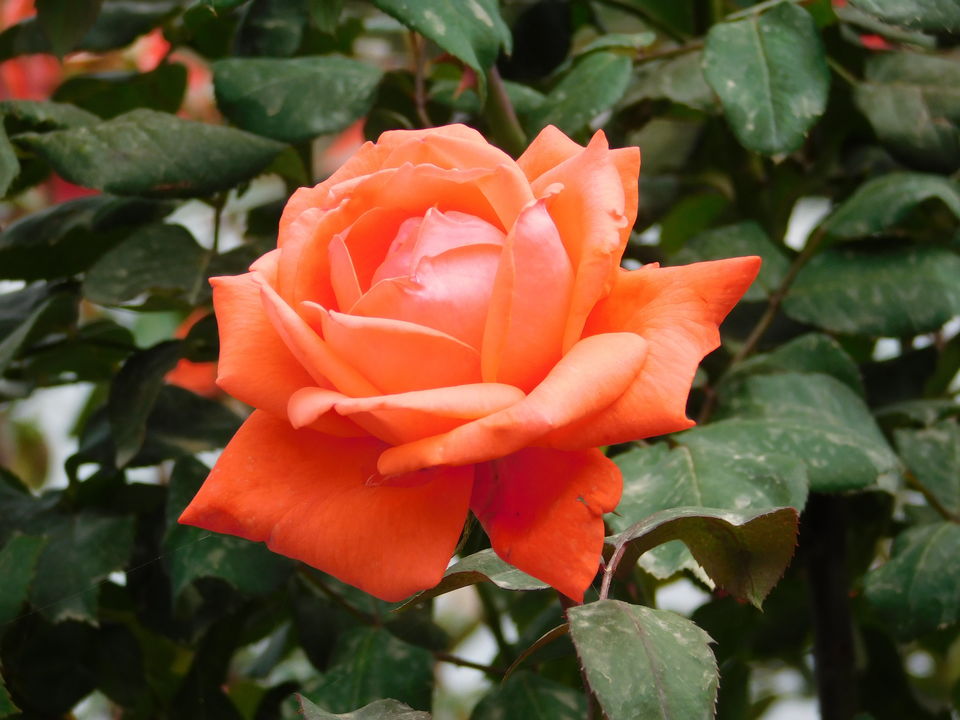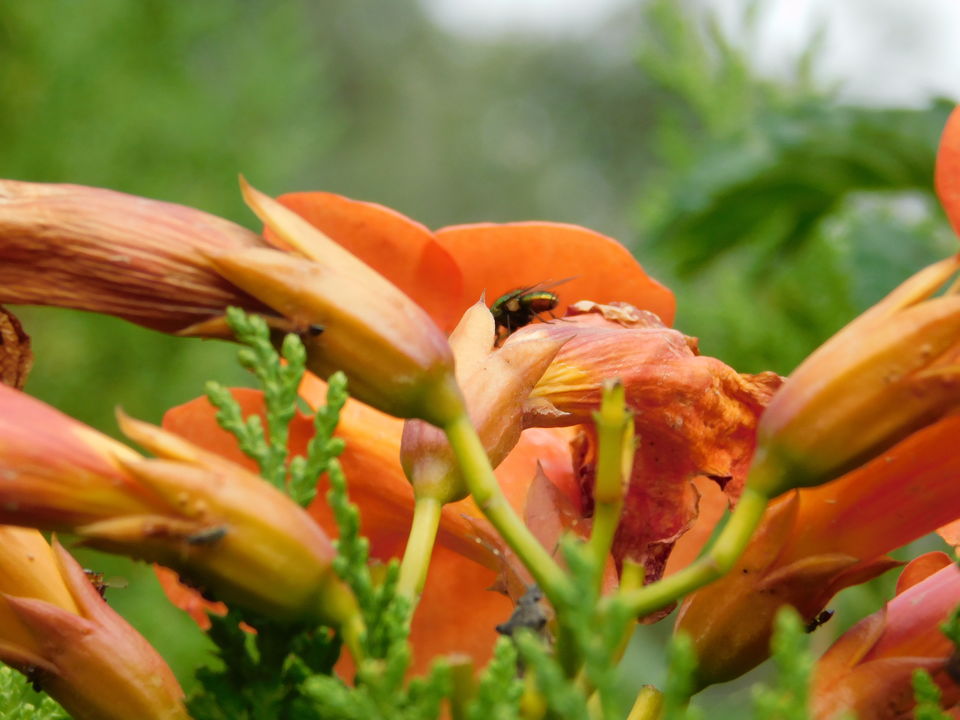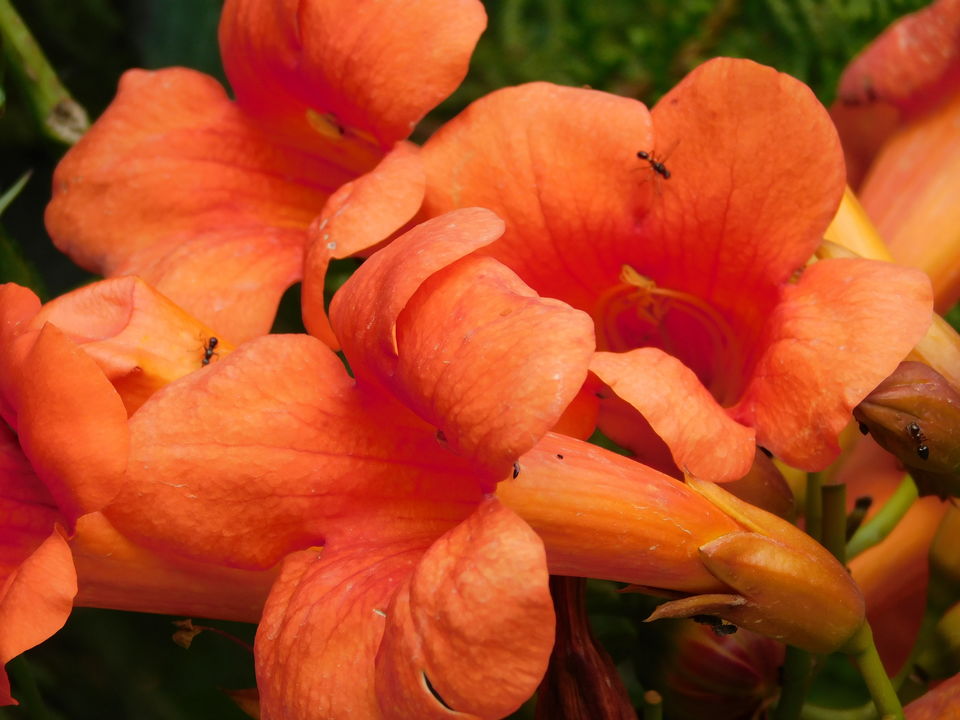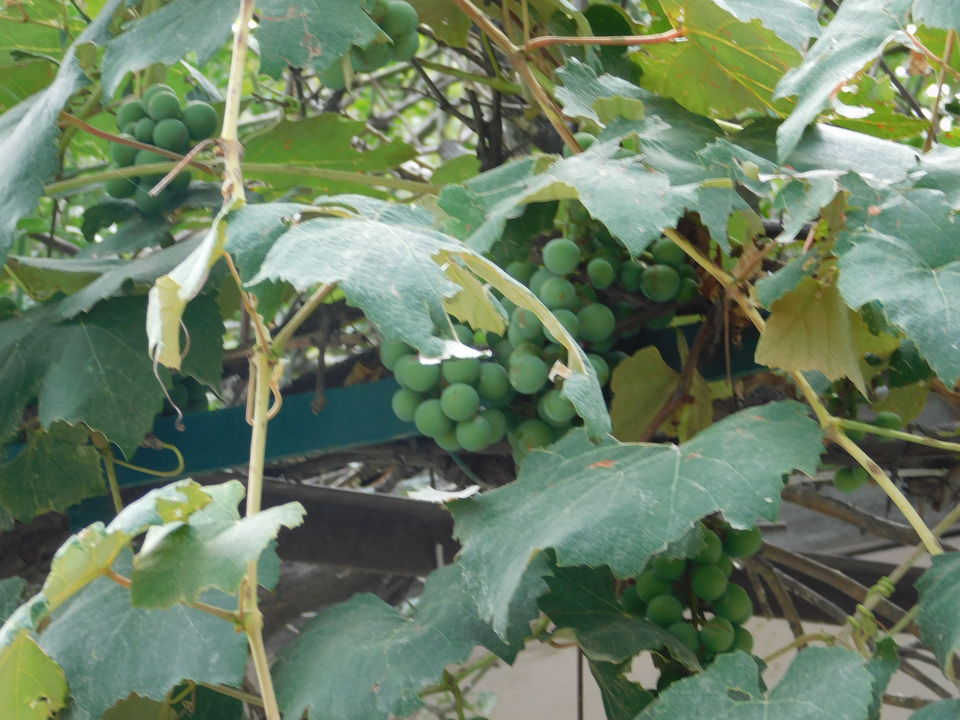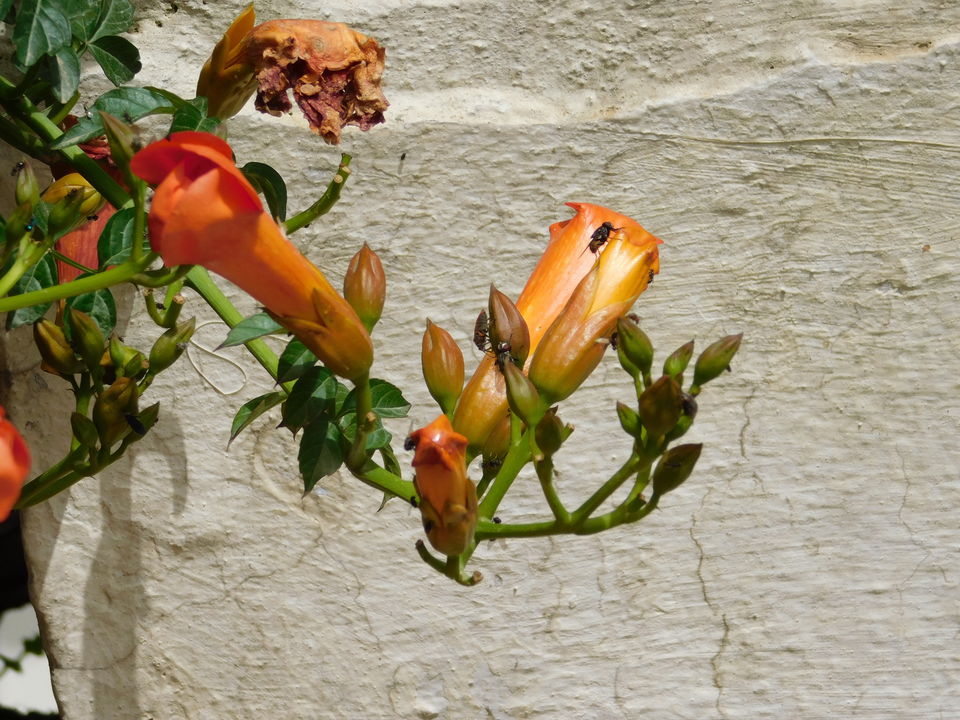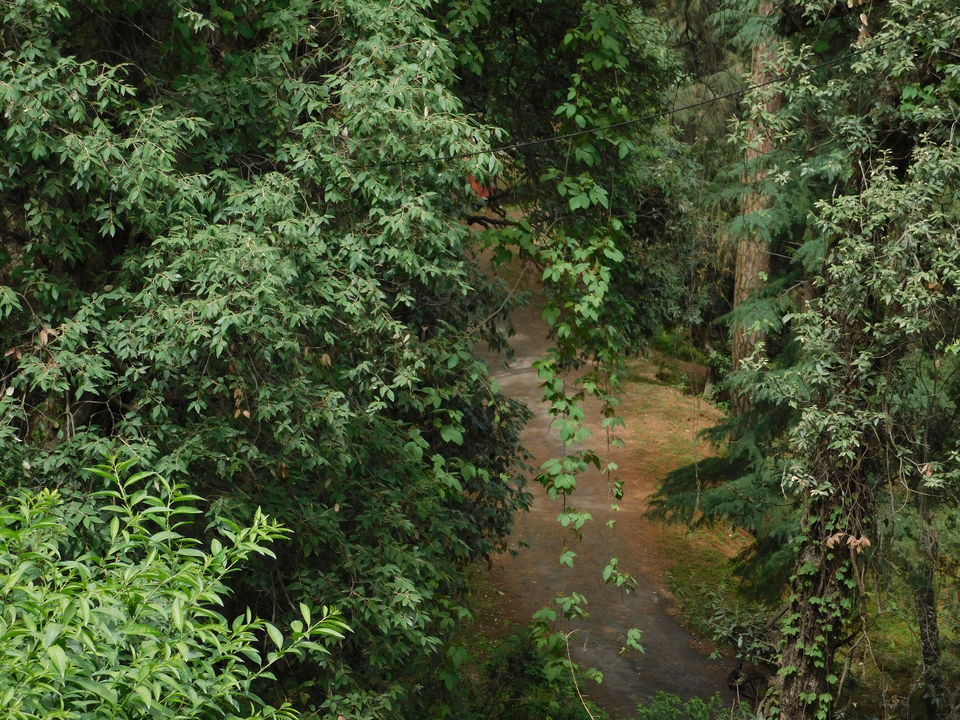 After lunch, we set off to discover Ranikhet. Our first stop was Chaubatia Gardens. This is a Govt. orchard away from the main town. From the TRH, it was about 15km uphill, and a wonderful drive. The entire round takes 2-3 hours, so if you have the time, then please take the full round. We were short on time, so we took a trek of about 45 mins and came back. The views were amazing, and after a tiring trek the juices we had were bliss.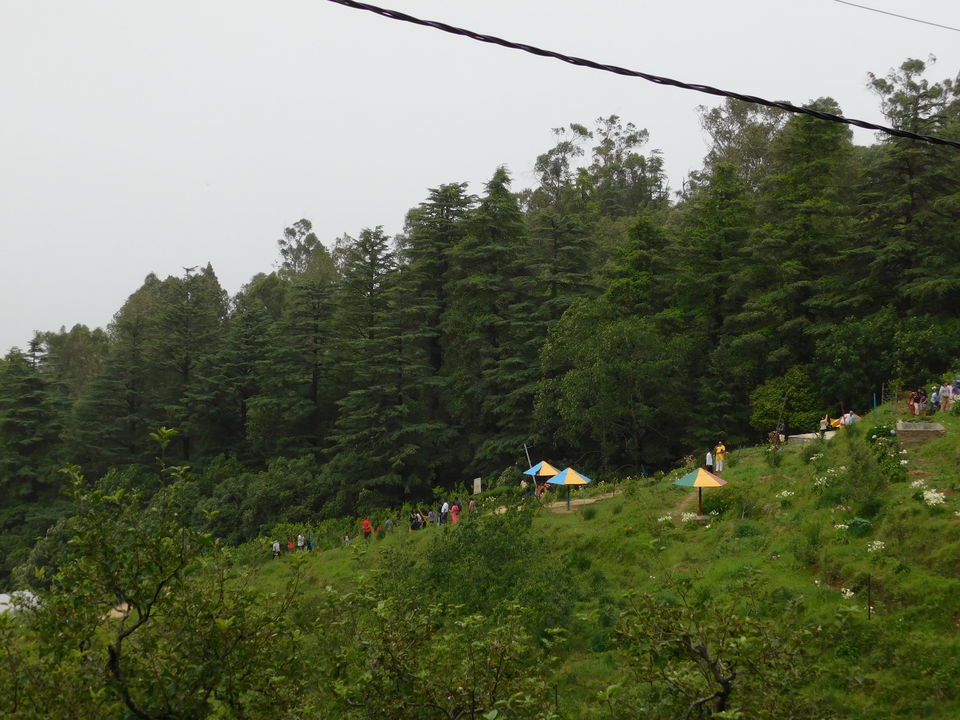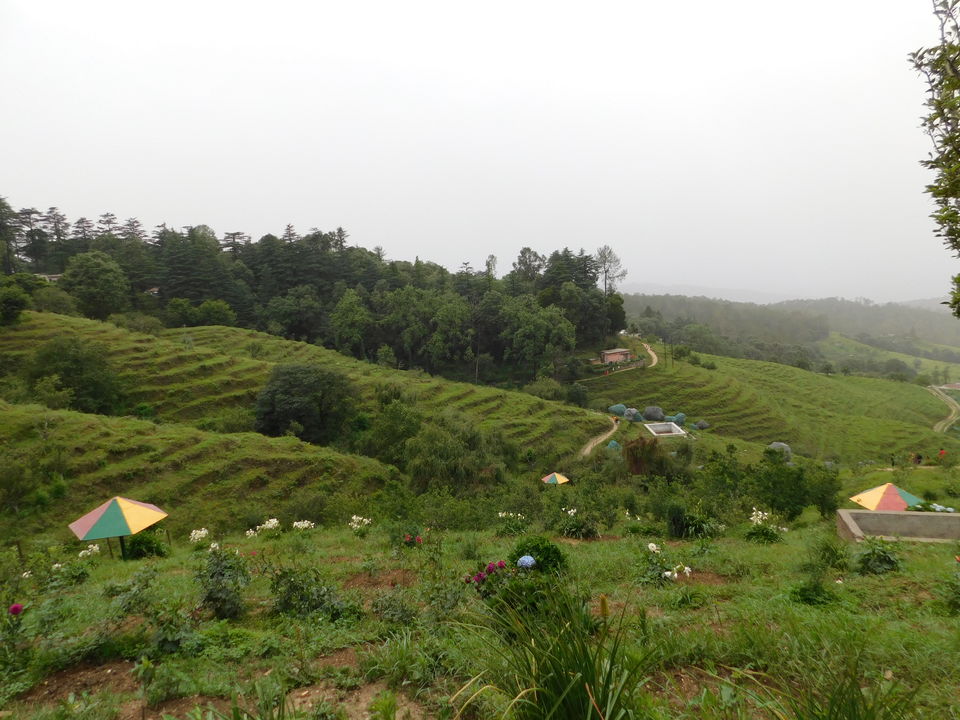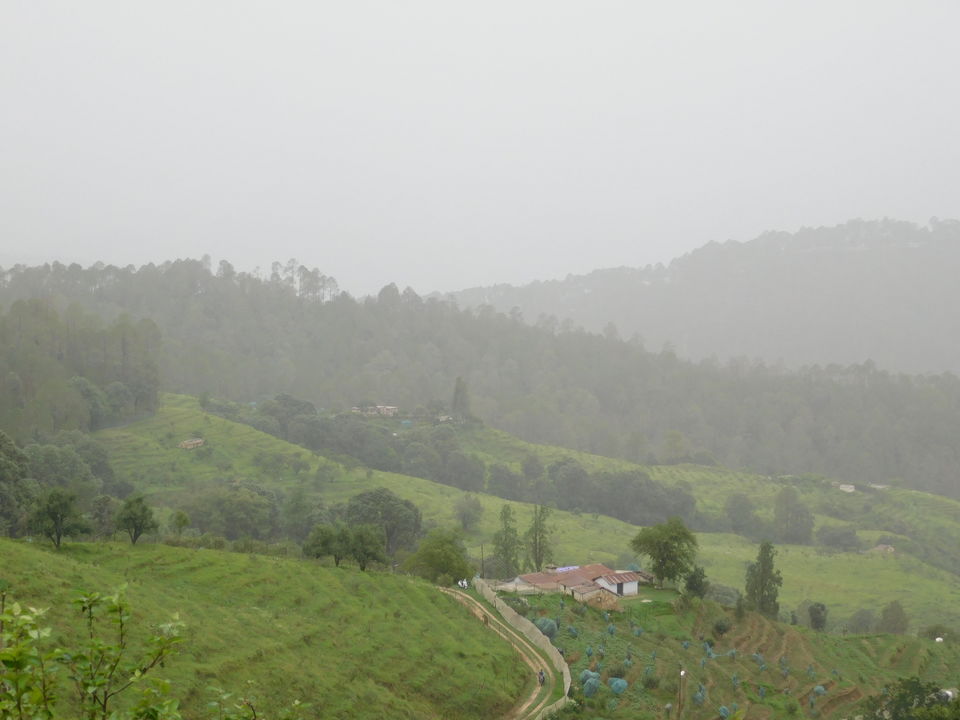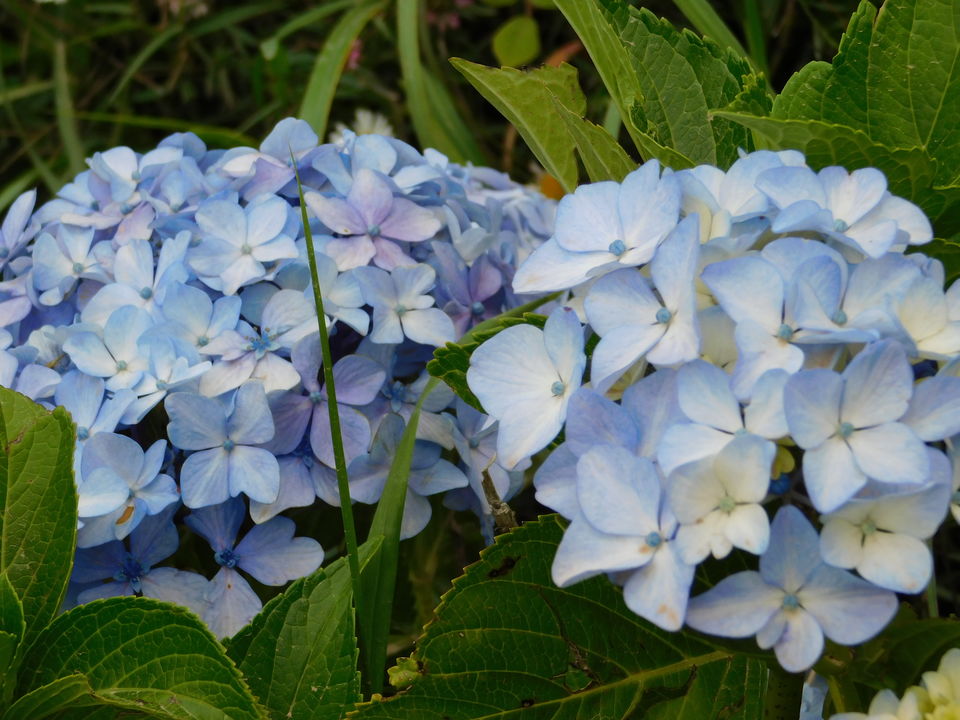 While returning, we paid a visit to the Jhula Devi temple, which has a charming story associated with it. She is the local protector of the village, and nowhere have I seen so many bells in a single place!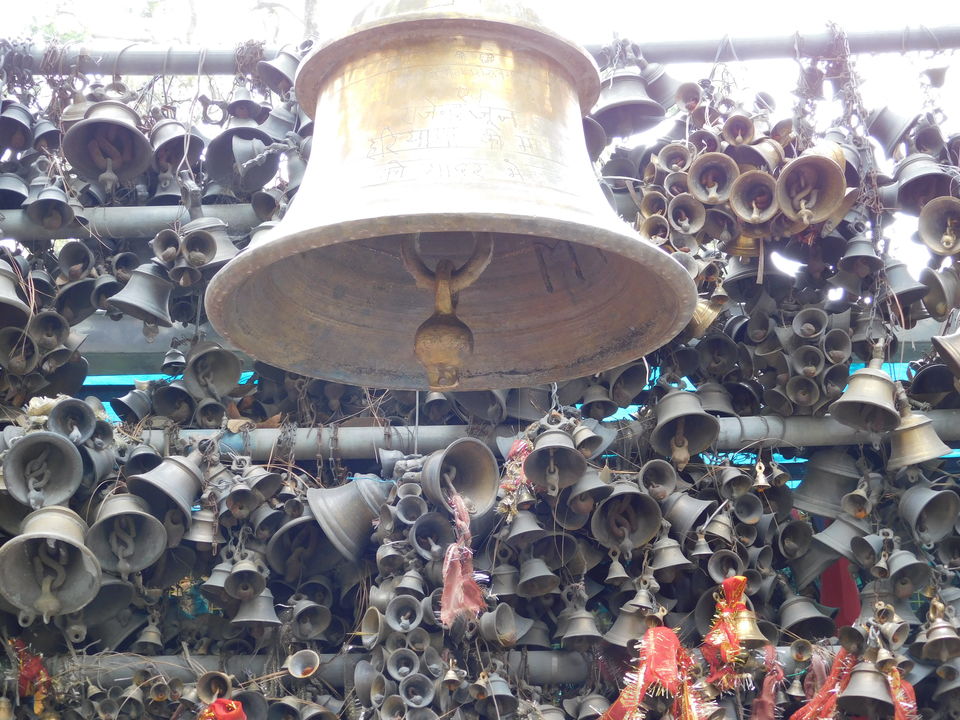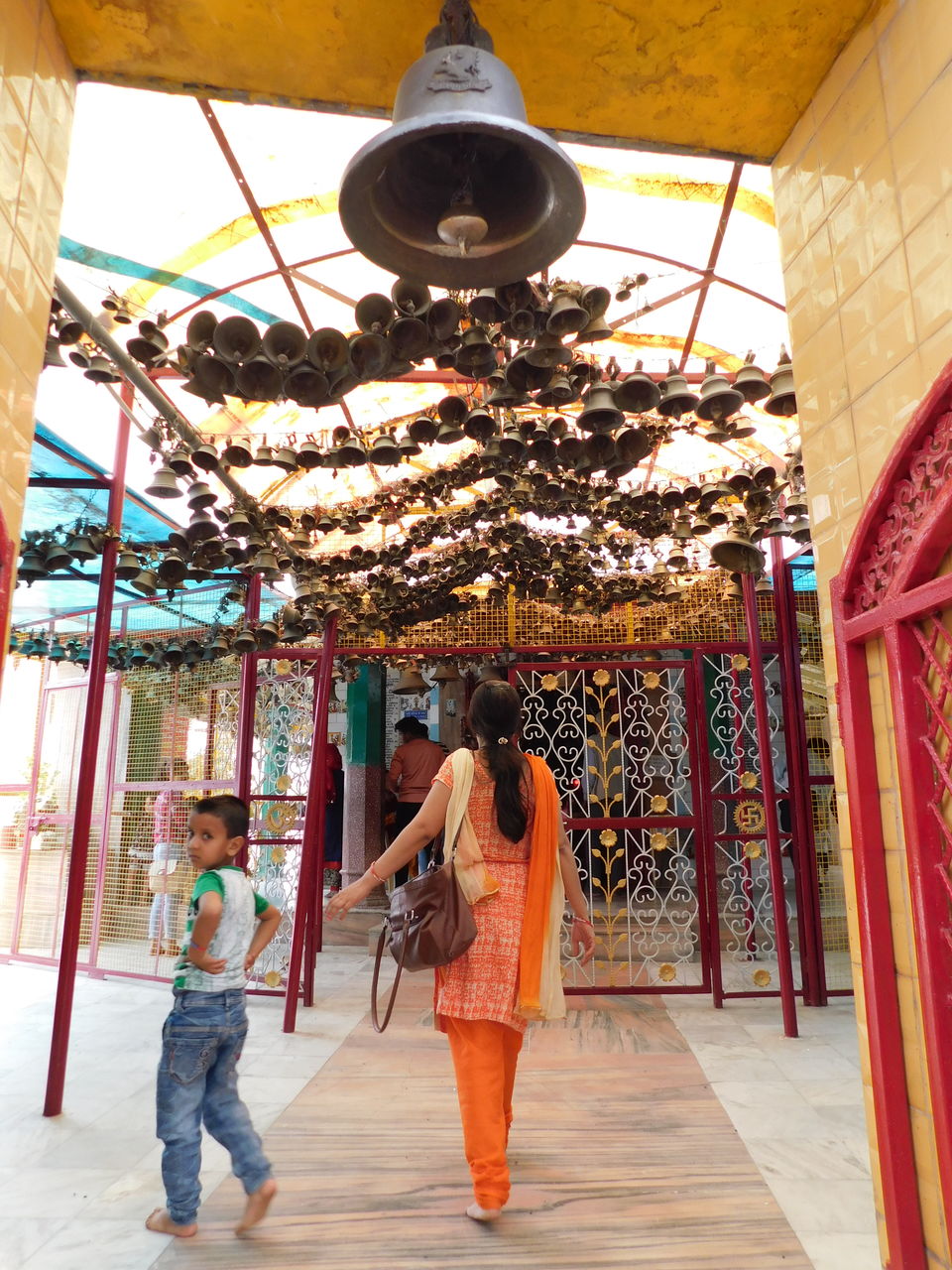 Our next stop was Kalika Devi Temple on the other side of town. Here, there are joint temples of Durga and Kali ma. The location is very scenic, and the temple involves a short climb.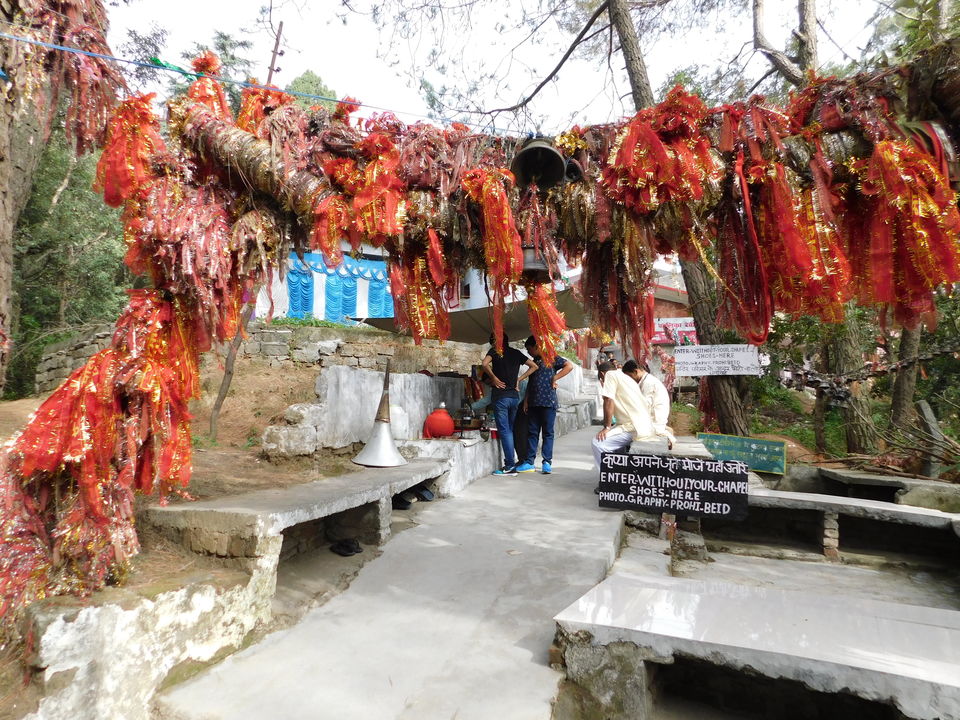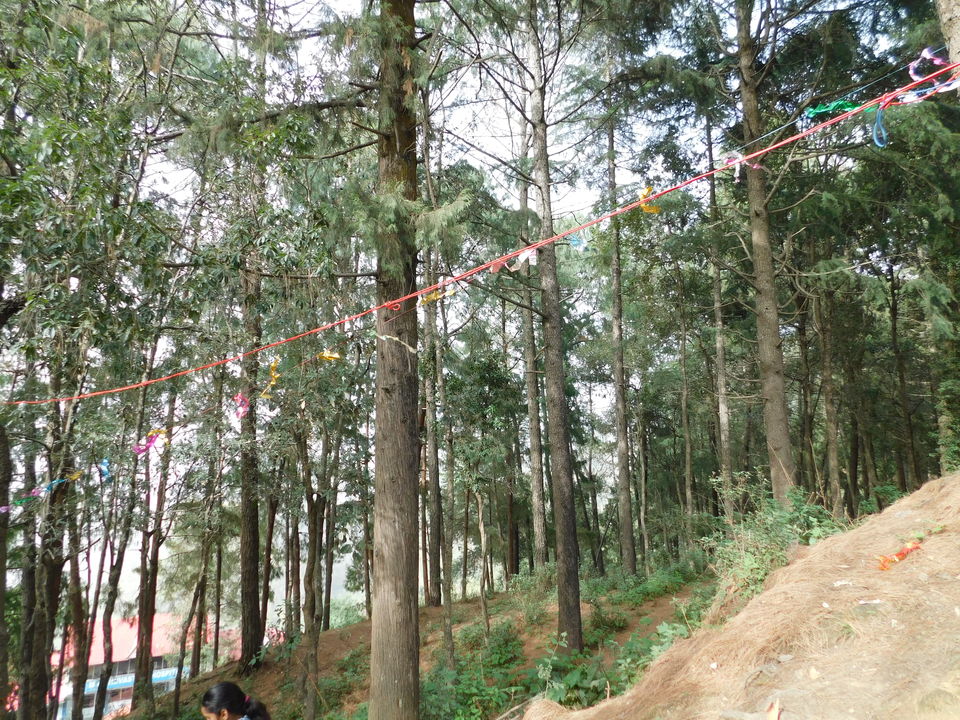 The road goes straight to Majkhali, where you can get an unmarred view of snow capped Himalayan peaks. It is further 10 km from Kalika Temple. However, we were short on time and didn't venture further.
On the way back, we stopped at Golf Course Ranikhet. For a Golf Course, it is set in a picturesque location. However, there is not much to do here, unless you want to enjoy a family picnic.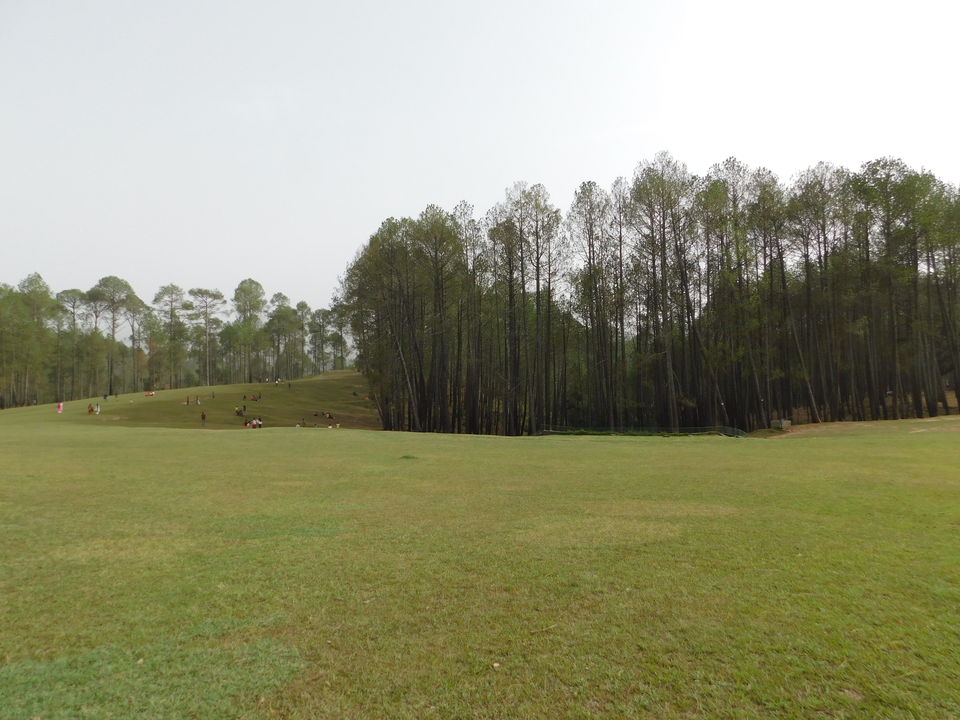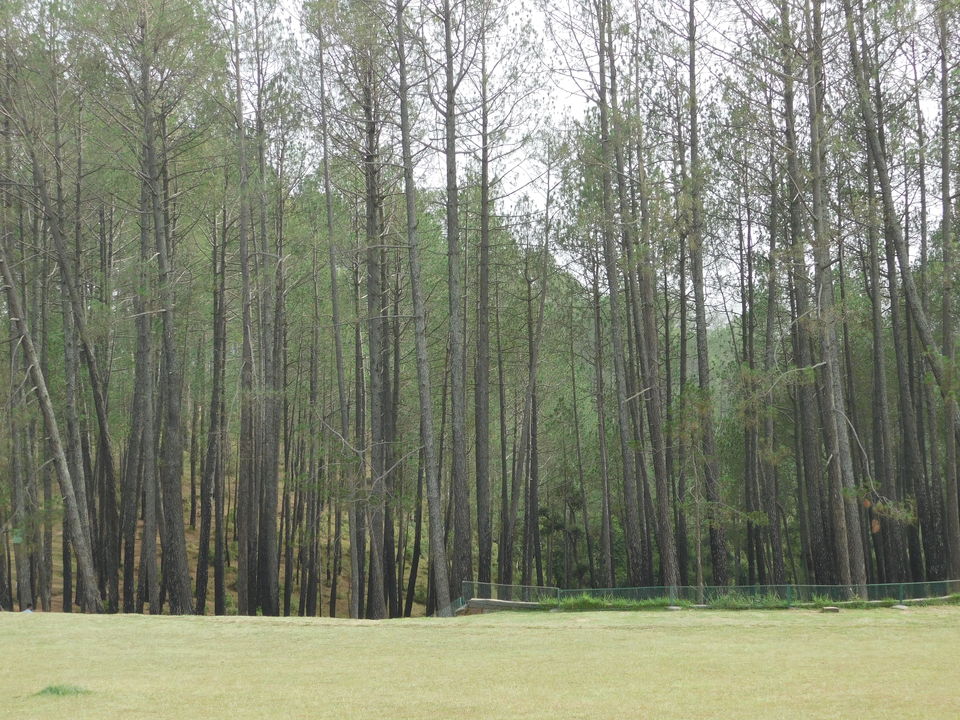 While returning to the hotel, our driver took us to the army museum. Unfortunately, it was closed for Eid, and we could not glimpse inside.
Finally, we reached our hotel in the evening after a day of sightseeing in Ranikhet. The pakode we had as snacks, and the dinner were both sumptuous. Our driver was from Almora and also bought Bal mithai for us, which is famous in this region.
The next day, we left for Delhi to board the Shatabdi. It took us around 5 hours to reach Kathgodam, due to traffic jam on a bridge near Kathgodam. Many people missed the train from Kathgodam, and the end of the journey was as adventurous as the beginning!
My takeaways from this trip:
1. Ranikhet is an amazing destination for some alone time, peace and calm. If you choose to visit this hamlet, do stay at the KMVN property at Mall Road.
2. Never plan a trip to the hills in peak tourist season(May-Jun) as the traffic density is very high, and jams are very common.
3. Always read about the place 1-2 days in advance to keep abreast of the latest situation and avoid getting caught in a strike like situation like us.
4. Don't plan a trip to Nainital/Ranikhet around 15th June, due to excess rush in Kainchi Dham. Of course, if you are a believer, and want to pay your respects there, it's a different story.
The hills are a wonderful retreat, but sometimes they throw surprises, so one must prepared for all eventualities and trust the advice of locals.
Frequent Searches Leading To This Page:-
Cheapest Holiday Package For Nainital, Best Nainital Cheap Tour Packages, Best Nainital India Points Of Interest, Nainital Sightseeing Tour Packages, Nainital Local Sightseeing Package, Nainital Holiday Packages Families, Family Holiday Packages In Nainital, Family Trip In Nainital